Posted on March 23, 2017 by Alice Allan in Heightened Talk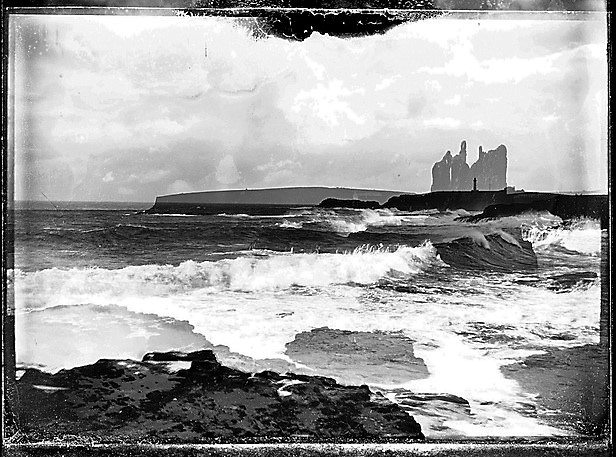 | | | |
| --- | --- | --- |
| | I am under the silence of a silent migraine yet before me are seas of blessed days. click. In the future eagles nest in cardboard boxes and women and children share the sky. click. An artist paints a picture of a girl being raped and spends three years crying. click. He suffers from double vision and earthquakes. click. I demand no effort nor support towards the absurdity of death. click. I demand a voice for women and distinctive ring tones. click. I demand cats on walls and rooftops and for stick men to eat lamb stews. click. I demand an armour of mist. click. I expect morbid criticism of the organisation and of tambourines on the street. click. I encourage the waste of human beings on Himalayan mountains. click. I encourage leeched colour. click. I believe I am an epilogue for spiders. click. I lost a race in heavy traffic with a chav. click. I am under the silence of a silent migraine yet before me are seas of blessed days. click. My mind is filled with sallow fantasies. click. My mind is a rubber puddle as peaceful as purdah. click. I stand at my full lunar height and sea brine blows onto my teeth. click. I taste juniper berries. click. Remember: only cats, engines, and promises purr. click. I am under the silence of a silent migraine yet before me are seas of blessed days. | |
____________________________________________________________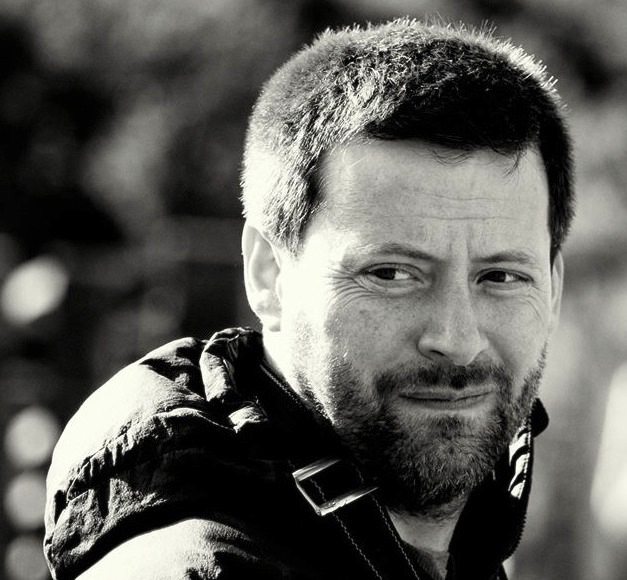 Jamie Alcock is from North Wales and lives and works in Devon, UK. He divides his time between writing and working as an outdoor educator with vulnerable young people and adults. He holds a MA in creative writing (dist.) from Bangor University, where he is currently studying for a PhD in creative writing. He has been shortlisted for the Bridport poetry prize, has poetry currently in The Seventh Quarry, a novel extract in The Manchester Review, and a short story forthcoming in Prick of the Spindle.
Posted on March 17, 2017 by Alice Allan in Heightened Talk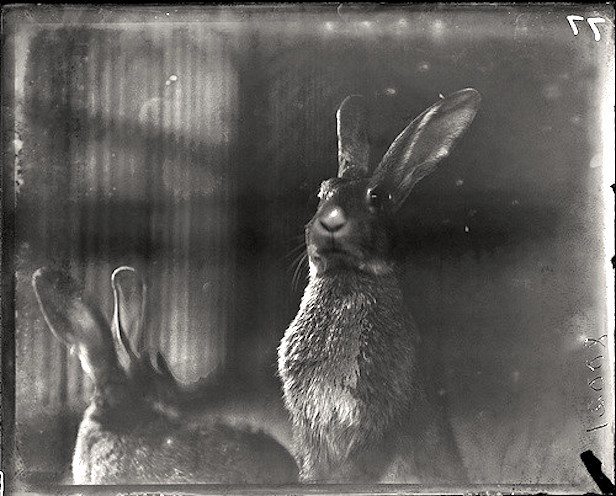 Rabbit on the Promenade

in homage to JS Harry
Umwelt of responses
and in the substrates below
a silt of muted action.
There are inaudible gasps
bouncing in echo chambers
from delicate atria
to delicate atria
in a soundproof dugout
which pre-empts any
sour acoustic.
This is my skittish
rabbit's heart
which hops softly
so my fellow crowd members
won't fear my paw pound
like I fear hammers creating
this fur face of crushed paper
setting these eyes straight
ahead, up and down,
and any periphery lopped.
This torso the only aligned
part of raw automata
a straight ahead up and down
line. A body made for tunnels.
No slouches allowed.
My wet nose touches
another wet nose
and white whiskers
twitch on pockmarked
cheeks. Red eyes as a
skittish rabbit. The home
is proof of damage. It's
quiet here. Outside the grass
blades swash my floppy ears.
It's a clash of waves
cotton battles till the
punched hugs
and small slide
of wet noses.
There's much activity here
the grass blades rattle,
the busy prowls and promenade predates
are like a pocket turned inside out
and lint falls like a feather
(there was a bus ticket too).
I ate at a restaurant with lah-di friends
nibbled on crispy wafers
caramel flan for dessert.
I put my money away and counted my
approving recollections of a city outing.
A Poet Knows When
Right up against me
before sleep
after waking
I carry carcass.
It taps me on the shoulder
I lug it from room to room.
It tells me the Vedic line
when I will join carcass earth.
When the meteorite lands
on its feet
it drags me like
repulsive lovers can
declaring undying
alarm buzz
it thrusts its cunt at me
I kiss its bare bone breasts.
It's ten it says,
set the wake up
for then, the port
of entry in ten years
and when I arise
without bladder organs
with calcified face
torso tilted with rattle coin
I latch on to the next
keeler. The one for me
who wakes and sleeps
in dread in a canoe called bed.
____________________________________________________________
Ariel Riveros Pavez is a Sydney based writer. His works have appeared in various publications including Contrappasso, FourW, Journal of Postcolonial Text, Social Alternatives and Southerly. He also has a chapbook through Blank Rune Press, Self Imposed House Arrest, and appears in their anthology Forgetting is So Long: An Anthology of Australian Love Poetry.
Posted on March 10, 2017 by Alice Allan in Discoursing Diaspora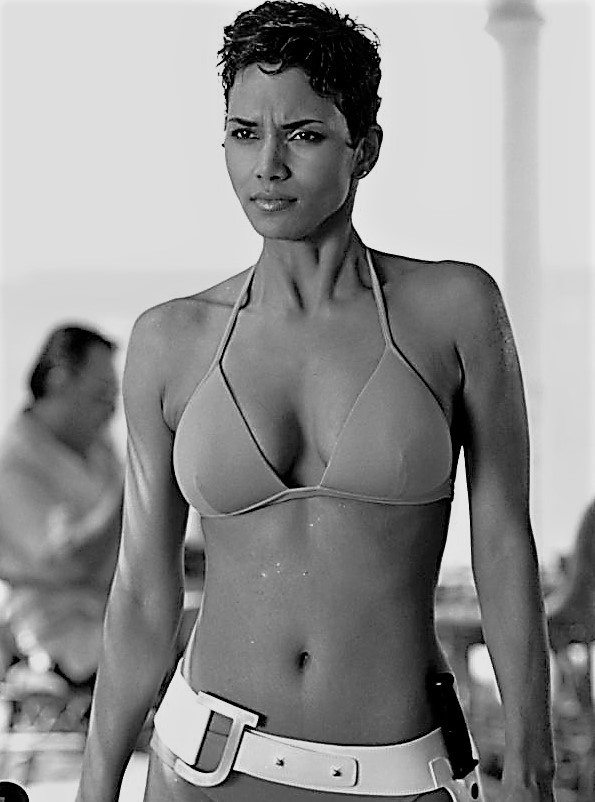 On the verge of this sheer pink
dress fits my childhood fantasy
glass slipper | Inside it
I'm so brown I'm clear White gold
un dress | B(l)onded into celibacy
I'm so blonde I'm pure Blackness
so blue black invisible I explode
in a WHAM!
I'm so B(l)ond I'm action shot awe
mega secret gadget car chase galore
I'll turn those Batwings you gave me
into | Angel | I am so food so smooth
so smoothie mmm so #street dope
You'd be cute in our commercial
but we can't find a mum
of your shade of shade of shade
I'll be your best friend bodyguard
Illegal Maid Refugee Gangsta
I'll dance in the #toostreet boulevard
of Beatnik diversity | I could be a fairy
Princess from a parallel universe
Don't PC me | I'm sorry sweet
Seeking: Preferably Blonde Fairies
I rehearse | I rehearse
#actressjustgratefultohaveajob
I'm dancing dancing dancing
in the #toostreet where I exist
as universal | Red Riding | I am
the hood | Your curved transversal
un dream | I resist your fantasy
that cannot transcend its own lack
of imagination | I am | I can | I exist |
The only barrier to me playing Ophelia
is the colour of your text | The texture
of your lie | The truth born of your
starvation | How you live and let die
Taste my skin golden brown and black
My Terrorist crown glinting, in epitaph
This poem was prompted by the comment that Idris Elba is 'too street' to play James Bond.
____________________________________________________________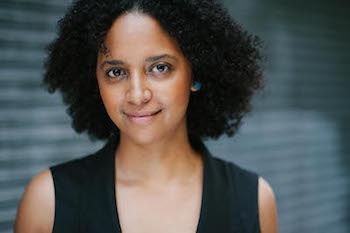 Fleur Beaupert is a Melbourne based poet. Her work has appeared, or is forthcoming, in spaces such as aaduna, 404 Ink, Blue Pepper, Bimblebox 153 Birds, Regime and Cordite Poetry Review.
Posted on March 3, 2017 by Alice Allan in Verity La Poetry Podcast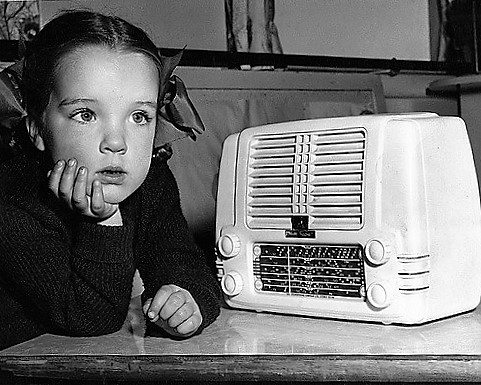 If you're thinking birds, trees and butterflies, take a seat.
Join Anne Elvey and Phillip Hall as they pick their way through defining ecopoetry (vs 'nature poetry'), looking at the work of the praise poem and the lament, and wondering what it all means for the work poets do away from the page.
To get deeper into the discussion check out Harriet Tarlo's editorial for the latest edition of Plumwood Mountain, Robin Cadwallader's review of John Kinsella's The Vision of Error: A Sextet of Activist Poems, and grab yourself a copy of Bonny Cassidy's Final Theory (Giramondo, 2014).
Podcast: Play in new window | Download
Subscribe: iTunes | Android | RSS
Missed our earlier episodes?
Listen here
!
____________________________________________________________

Anne Elvey is managing editor of Plumwood Mountain: An Australian Journal of Ecopoetry and Ecopoetics. Her recent publications include: Kin (2014), shortlisted for the Kenneth Slessor Poetry Prize, and This flesh that you know (2015), international winner of the Overleaf Chapbook Manuscript Award. White on White is forthcoming from Cordite Books in 2018. Anne holds honorary appointments at University of Divinity and Monash University.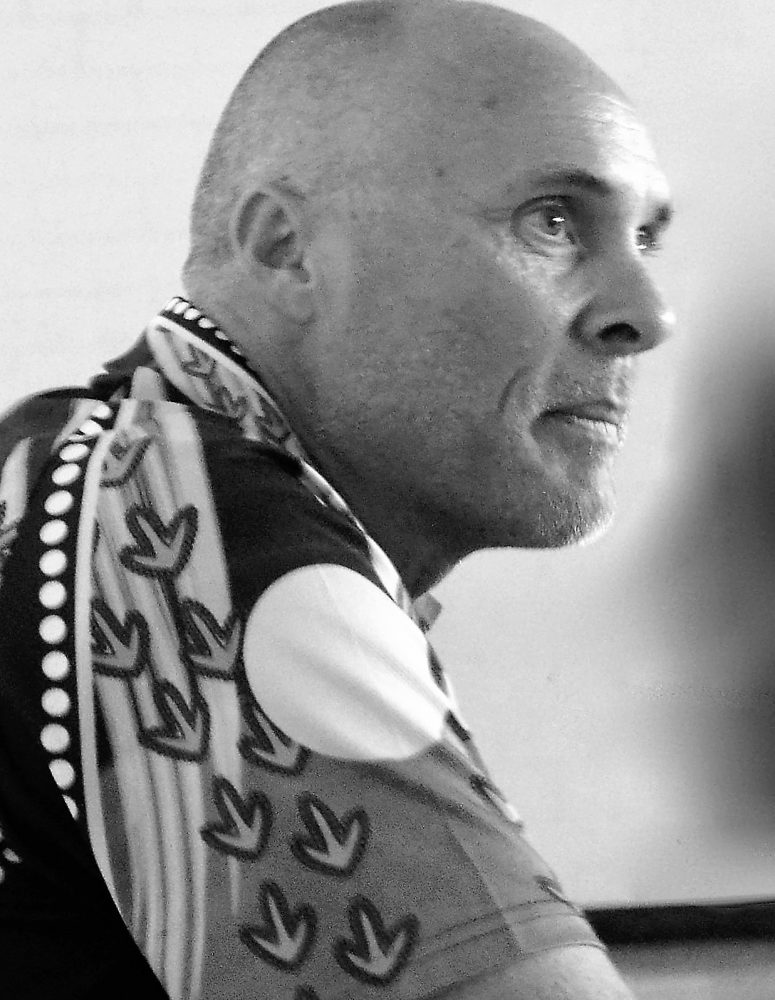 Phillip Hall is a poet, reviewer and essayist working as an editor with Verity La's Emerging Indigenous Writers Project and as a poetry reader at Overland. From 2011 to 2015 he lived in the Gulf of Carpentaria where he ran sport and camp programs designed to re-engage and foster emotional resilience, cooperative group learning and safe decision-making. In 2014 he published Sweetened in Coals. In 2015 he published Diwurruwurru, a book of his collaborations with the Borroloola Poetry Club. He is currently working on a collection of place-based poetry called Fume. This project celebrates First Australians in the Northern Territory's Gulf of Carpentaria. Phillip now lives in Melbourne's Sunshine (western suburbs) where he is a very passionate member of the Western Bulldogs Football Club.
Alice Allan's poetry has been published in previous issues of Verity La as well as in Cordite, Rabbit and Australian Book Review. She is the creator and convenor of the Verity La Poetry Podcast and produces her own weekly podcast, Poetry Says.
Posted on February 10, 2017 by Alice Allan in Discoursing Diaspora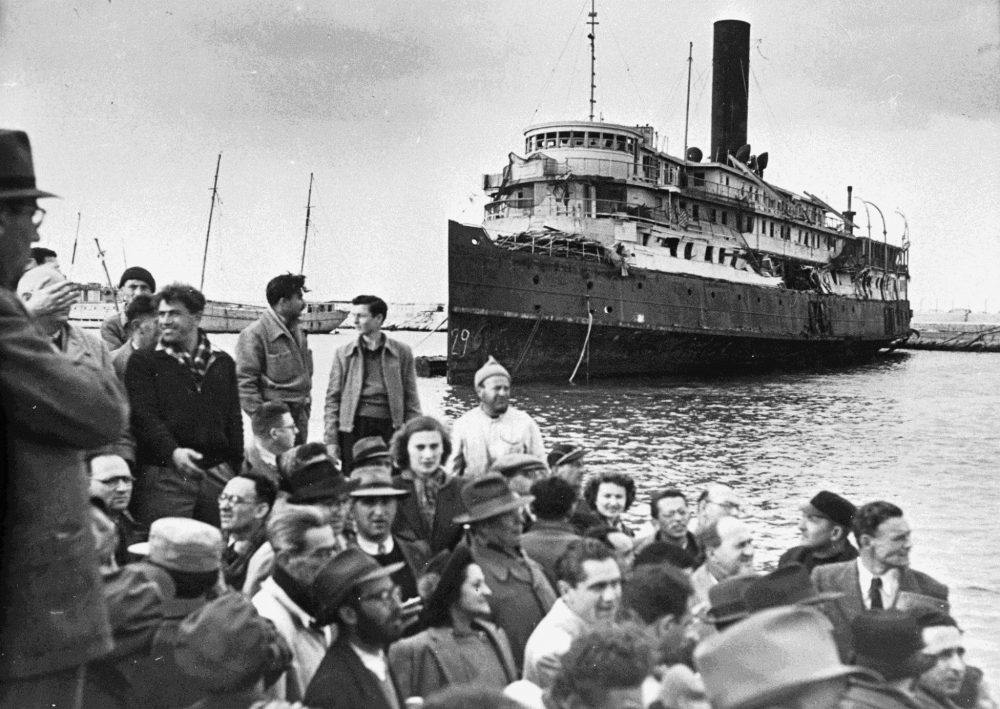 You hold a catacomb of memories.
I wait outside your door to catch fragments.
How much can any of us know
of what preceded? We interrogate
doors we cannot pass through,
look at shadows through keyholes.
*
Can I trace the path of your flight from Egypt
in the old grainy black and white photographs
of a young man and a younger woman
honeymooning in Luxor over sixty years ago,
in the French you speak with an Egyptian accent,
or those long nights playing cards in the lounge room
in clouds of cigarette smoke, the murmuring of
Egyptian voices transplanted across the world
billowing like the sail of a felucca in my childhood sleep?
*
You strolled along the Corniche
in Alexandria when you were a girl,
moved to Cairo,
fell down the stairs and cracked open
your head when you were ten (we can still
feel the scar through your hair),
recall blocks of ice hauled from the street
to the balcony, siestas and lazy afternoons
at The Club, visits to Groppi's.
I imagine a world moving around you
like the intricate workings of a watch:
you were immersed in friends, community,
large family gatherings, a hubbub of siblings,
warm and close. Looking back
from this distance, it seems carefree
like the young woman in the photographs,
but I can see only shadows: and your
mother's early death in childbirth,
your father, your beloved father.
You were caught in the spokes
of history's turning wheel.
A plague of war came closer, Rommel
pushing through the desert to El Alamein,
synagogues destroying their records,
the threads of your life unravelling
— and further unravelling
even as Israel was being born,
even as a tide of refugees,
a great ingathering of the displaced
landed on her shores —
with waves of departure,
family splintering off to America,
to England, to Israel, one after
the other — the mass dispersion
of everything known,
everything familiar, everything.
*
Leaving is not a simple thing:
what is left behind? What comes
with you? What stowaways?
Affix a moment to it:
the act of leaving — boarding ship
at Port Said in 1952;
or the commitment to leaving —
the Australian crew bringing
you a birthday cake,
wishing you 'many happy returns'
and your puzzled response:
'I'm not going back'.
A moment as artifice:
to mark passage, to denote
before and after, despite
the continuum of leaving:
making landfall, arriving
elsewhere, continuing.
*
The Egypt of your childhood
receded before you left,
before you took what few possessions
you were allowed — leaving behind
what was already gone;
taking with you what you imagined
you were leaving —
and boarded the ship to your future
with hardly a backward glance.
The sea parted before you.
You were young then
and the future lengthened into
a fall of manna, a dazzling antipodean
light that you entered
and kept entering for sixty years.
*
But Egypt kept returning —
in accents or turns of phrase,
in phone calls,
in visitors at your door
from Brazil or Europe:
messengers from an earlier life.
In the mornings, the rich smell
of Turkish coffee — Dad going through
the elaborate ritual, the practised
science of making it, his daily gift
of smell, of taste, of texture
from another land, another time.
*
Curious, I went back thirty years later,
returning to the Egypt I had never left
and never known, attached by an umbilicus
steeped in history. I looked to find my face
or its echo in a Cairo crowd,
but the half life of your quarter life is short,
and there were no traces: it takes so
little time to be obliterated, for all the markings
to disappear, buried in a sea of sand.
*
Each year at Pesach we remember the Exodus
in ritual, in food and song, in stories:
your story overlaying the biblical —
exodus upon exodus,
always leaving, lost markings hidden
though marking generation after generation.

____________________________________________________________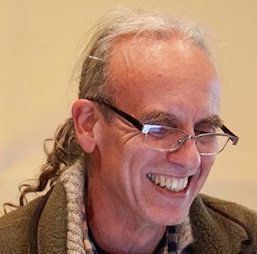 David Adès returned to Australia in 2016 after living for five years in Pittsburgh. He is a Pushcart Prize nominated poet and short story writer and the author of Mapping the World (Wakefield Press / Friendly Street Poets, 2008), the chapbook Only the Questions Are Eternal (Garron Publishing, 2015) and the forthcoming Afloat in Light (UWA Publishing, 2017).
David won the Wirra Wirra Vineyards Short Story Prize (2005). Mapping the World was commended for the Fellowship of Australian Writers Anne Elder Award 2008.
David has been a member of Friendly Street Poets since 1979. He is a former Convenor of Friendly Street Poets and co-edited the Friendly Street Poetry Reader 26. He was also one of a volunteer team of editors of the inaugural Australian Poetry Members Anthology Metabolism published in 2012. His poetry has been published in numerous journals in Australia and the U.S. with publications also in Israel, Romania and New Zealand.
David's poems have been read on the Australian radio poetry program Poetica and have also featured on the U.S. radio poetry program Prosody. He is one of 9 poets featured on a CD titled Adelaide 9. In 2014 David won the University of Canberra Vice-Chancellor's International Poetry Prize and was shortlisted for the Newcastle Poetry Prize. His poems were also Highly Commended in the 2016 Bruce Dawe National Poetry Prize and a finalist in the Dora and Alexander Raynes Poetry Prize 2016.
Posted on February 3, 2017 by Alice Allan in Heightened Talk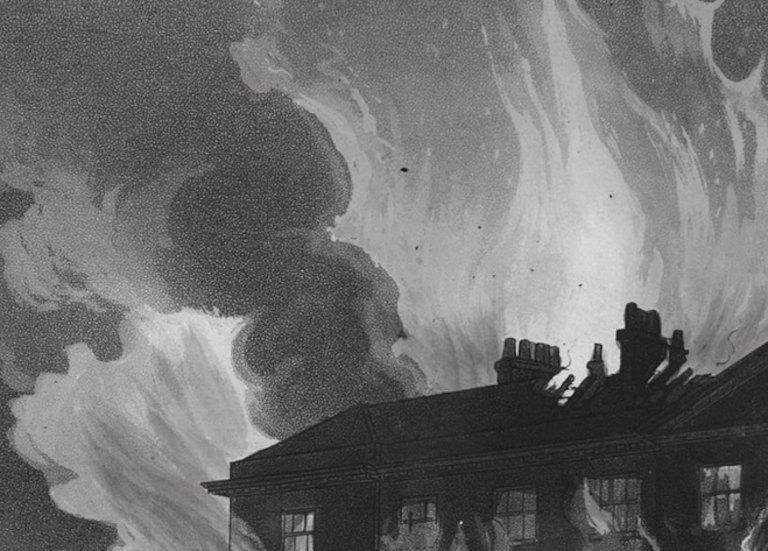 1. there are many kinds of vision.
2. the nurse said getting glasses has been on her
to-do list since 2008       It's a long list
but also, the world is burning
and what is the point of seeing all the colours
fire can become   if it all turns to ash
3. I haven't figured out how to live
        in an unburned world
4. the nurse can't see distances
It is the curse of our lazy, entitled generation
she laughs. This is her second shift of the day
and it is getting hard to see how not to laugh
5. the older patient beside me can only see distances
Between them
I hover in the void
6. I am constantly hard here
and not just because I suspect the gay couple
have been sucking each other off in the showers
a fluid exchange of themselves
7. in the void I am envy
but I am bled every day anyway
  & watching the red river
snake out       reminds my body
it is alive   & dying
8. how can such a thin tube contain all the countries
in my skin       so many mountains of fire
9. how can the world be burning &
             drowning at the same time
10. how can I be burning & drowning
at the same time   It is hard to see
through all these watery flames
11. the ultimate goal of hardness
is to soften   as the ultimate goal
of fire   is to change     no matter the cost
everything burns
                   12. every moment is designed to answer
     the question: who among us is a phoenix?
____________________________________________________________
Omar Sakr is an Arab Australian poet and the poetry editor of The Lifted Brow. His poetry has appeared or is forthcoming in Island, Overland, Meanjin, Cordite, Tincture, Mascara Literary Review, Going Down Swinging and Strange Horizons, among others. Anthologised in Best Australian Poems 2016 and Contemporary Australian Poetry, Omar also placed runner-up in the Judith Wright Poetry Prize.

His debut collection, These Wild Houses, is out now with Cordite Books. It will be launched on Friday 10 March at The Alderman in Brunswick.