balloons (Rose Hunter)
Posted on November 18, 2015 by Verity La in Heightened Talk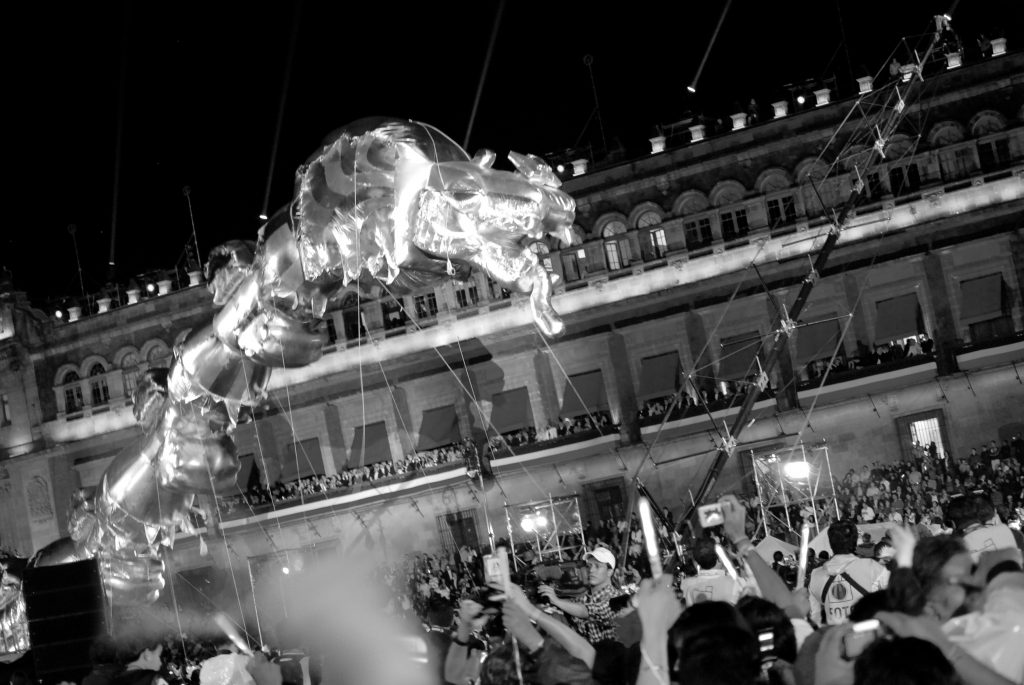 like balloons, we were way up there then gone.
it was not incremental. that first night (or was it
second) any case, tacos de pastor and
tell me about yourself; there was no way
i could answer that question, phrased that way
ask me instead about cilantro or what
green means. and how you could talk also somewhat
golden to me with your teaching, your trilingual
and phds (did i want you or want to be you)
quoting barthes and bergson, photographs
laughter then switch to, your hifalutin'
like you have just learned to lean forward
and back, clicks and creaks in the joints i'm sure
you own sunglasses although i never saw them
overcast or night on calle durango and all
i wanted was to talk to you. that irritating buzz
of the man with his stories of fishing. two for one
cappuccinos then at chapultepec then at monterrey
then at reforma i turned to see your
gangly walk and shivering hand cupped over
even then it was cold, wow! it was cold
on the bus, clogged at midnight, all the way to
roble dominguez, to noë, reading your text
with smilies and chica half run past the tacos
sinaloense past the jalisiense past the tecate
run! up martha, barred windows, reforma
la villa, guadalupe, tacos de pastor, chica
(and even if) not a lost cause like you for me thoroughly
to believe in, up martha, phds, cappuccinos
photographs, what the hell (tell me about yourself)
why not! floating past tezontle past
copper past cupola floating. vaya.
the sky. that v there, top of the frame?
____________________________________________________________
Rose Hunter is the author of three books of poetry: You As Poetry (Texture Press, Oklahoma), [four paths] (Texture Press), and to the river (Artistically Declined Press, Oregon). A chapbook of her poems is forthcoming from Dancing Girl Press (Chicago), and she will appear in the anthology Bend River Mountain (Regime Books). She has been published in such journals as Cordite, Australian Poetry Journal, Regime, Geist, New World Writing, DIAGRAM, PANK, The Nervous Breakdown, and the Doctor T. J Eckleburg Review. She is from Australia originally, lived in Toronto, Canada, for ten years, and is now in Puerto Vallarta, Mexico. More information about Rose is available on her website Whoever Brought Me Here Will Have To Take Me Home.