Posted on July 18, 2017 by Verity La in Book Extracts, Heightened Talk

ENDONE® Oxycodone hydrochloride 5 mg
Blister-white tablet engraved with 'ENDONE'
on one side, break bar the other.
It does not take the place of your doctor
or pharmacist: opium or morphine:
Accident or Emergency.
Store it below ground, above ground, in
an unlocked cupboard. Store it in the bathroom,
store it near the sink. Leave it on every
window sill, leave it in the car. Swallow
it before meals with a glass of nausea.
Do not show your pupils, abnormal,
do not show your restlessness, do not show your goose
-flesh, do not show your fast heart rate, do not show your new
-born child to a doctor or pharmacist.
Port Curtis Road's End
The inability to weep furrows the
pit of my gut like a plough. I, a bull's-eye,
Port Curtis Road's end. Why won't you return my
calls. Cows gawk. Wind scallops algae-
green water, grass and fingers. Pop … Pop … Fish?
My heart, too, is scalloped. The A1, a crane
pirouettes. The iPhone pumps Let England Shake.
I scratch at a plump mosquito bite, inner
right knee. My mind pumps also: Why won't you re-
turn my calls, return my calls, ret—
Ducks startle, zip the river as though a dredge
were suctioning their webbing. Heehaw. Heehaw.
Hush. Hush. I marvel at my indifference.
I also gawk, at the cows' simplicity.
*
I turn to a gathering murmuration.
Starlings dip below this bridge then boomerang,
passing over easy meat, to Uluru-
shrewd Mount Archer. Dead white gums. Tonight you'll wail
Your neck's burnt, yet proffer no aloe. Bottle-
green shards, hectares and farmhouses. Shadows
crane from left to right, lengthen: I gabble O's,
sculpture a hedge of tiny white stones: Oxy-
codone: bulging disc: God, I'd kill for a drink.
Something larger's taken to the air: a rap-
tor, black against unmoving clouds. A foolscap
saccule swishes: Thoroughbred horsehair: a syn-
chronization: Grey Goose, Raven Ale, Wild Turkey. I
narrow blinders: tropical boondocks widen.
Black Cockatoos
after David Brooks
Red-
tailed Bedouins
of Poetry, black
cockatoos embroider
the sun into us,
seam-rip it asunder.
*
On the Fitzroy's
bank at midday,
cracking seeds of eucalypts
that outrank Council, a hundred
Banksian black cockatoos,
a paroxysm of commas.
*
With their subtler
complex-
ions, the females infinitely
more beautiful
than the ludic-
rously coloured gatherers.
*
The gospel according to the locals:
'Four black cockatoos
kreeing seawards
means four days of rain'
(burkesbackyard.com.au confirms it).
I am not a God-fearing man.
*
Should black cockatoos
know
that theirs are the colours of life?
Indefatigable black
and needlepointed into this
starry orange and yellow.
*
Imprisoned
black cockatoos
long-lived as man
neglectful beneath the same
white sun, its ROYGBIV illusion
destroyed by the tiniest prism.
Matrimonies
Their delicate armies sway
the ambiguities of space.
Feel in your hands, before you play,
trembling in warmth, and rising,
the agitation of the strings.
It would be comforting to sing
to the solid mercy of water.
Grasshoppers click and whirr.
I am high on acid rock, on wandering glitter.
I feel your pulsebeat through my fingertips.
Look, where the grass grows more intense:
grows luminous in distance,
shaping my lips. I lie
among dazzling visions, lying
to the fine edge of clarity:
The season for philosophy draws on.
Sparrows flock to my pond.
Verses flow in a never-ending torrent.
Death has no features of his own.
Music's much more than flesh and bone.
What's all this but the language of illusion?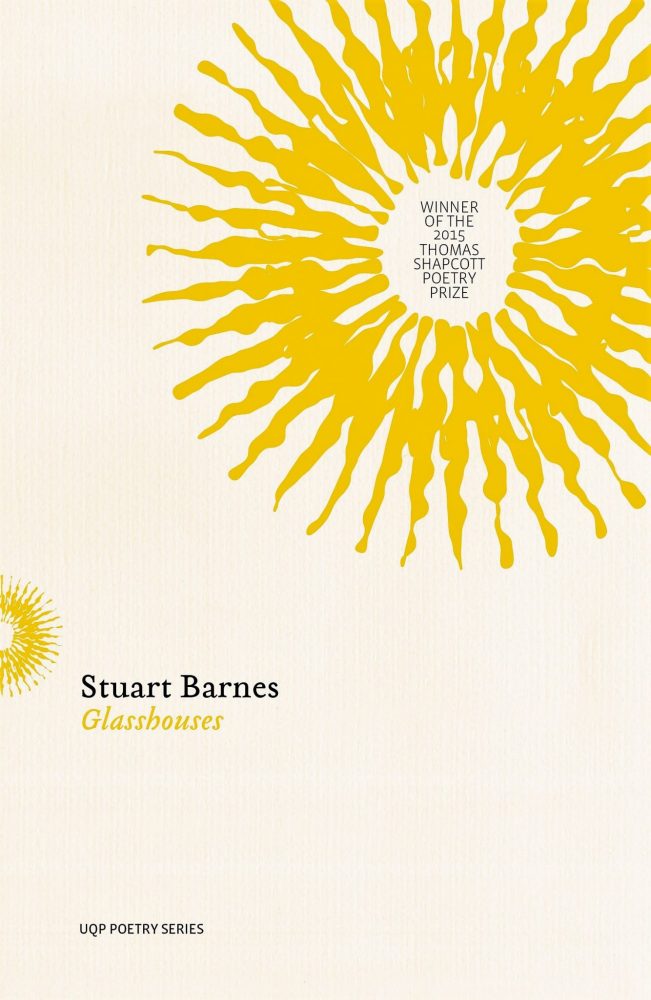 These poems are excerpted from Stuart Barnes' award winning collection Glasshouses (UQP).
Note: 'ENDONE® Oxycodone hydrochloride 5 mg' is a remix of ENDONE® oxycodone hydrochloride CMI
'Matrimonies' is a cento from Gwen Harwood's 'Reed Voices', 'The Wasps', 'A Music Lesson', 'Songs of Eve I', 'Moonlight', 'An Old Graveyard', 'Looking towards Bruny', 'Carnal Knowledge II', 'Mappings of the Plane', 'Night Thoughts: Baby & Demon', 'Oyster Cove Pastorals', 'Shellgrit', 'Dust to Dust', 'Night Flight', 'Littoral', 'Thoughts before Sunrise', 'Three Poems for Margaret Diesendorf', 'A Public Place', 'Death Has No Features of His Own', 'A Music Lesson', 'After a Dream'
____________________________________________________________

Stuart Barnes was born in Hobart, Tasmania, and educated at Monash University, Victoria. His first poetry collection Glasshouses (UQP, 2016) won the 2015 Arts Queensland Thomas Shapcott Prize, was commended for the 2016 FAW Anne Elder Award, and was shortlisted for the 2017 ASAL Mary Gilmore Award. Stuart's learning Catalan and translating Imma Tubella's Un secret de l'Empordà into English. Since 2013 he has lived in Central Queensland and been poetry editor for Tincture Journal. Visit his website and follow him on Twitter.
*
Leigh Backhouse is a photographer and can be contacted on Twitter.
Posted on July 14, 2017 by Alice Allan in Book Extracts, Lies To Live By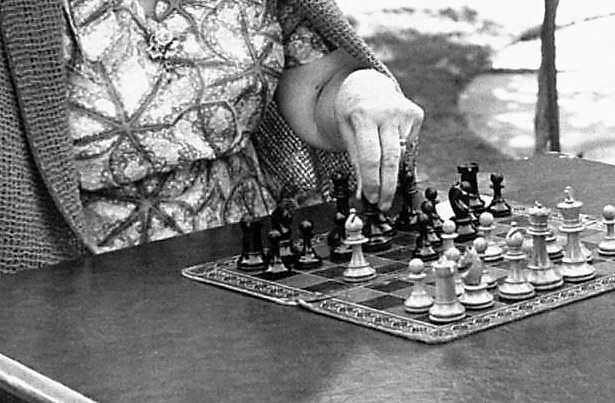 Nairouz, a Palestinian woman from Haifa in her 40s, has to make room in her too-busy life, to care for her disabled mother for six weeks, when the Second Lebabon War breaks in July of 2006. The novel follows her life during six hectic weeks, as she negotiates between her two children, academic career, activism, and caring for a disabled mother.
Day 1 – 12 July 2006
Great. This is just great. Just what I needed to add to all the chaos in my life right now. I put down the phone and sink into the sofa. I hear Yasmeen's hushed voice from her bedroom, but I can't hear the words themselves. Secrets of the young on the phone. Razi storms in, his sneakers caked with mud, and before I can say something, he's already banged the door to his bedroom shut. Not even a 'Salam, mama.' His life revolves around football, computer games, and his two best friends. I need coffee. Strong coffee. Then I can think straight and try to figure this out. Maybe by the time Emad gets home from work I'll have figured out something and I can run it by him.
Everything was set up carefully. Neelam, the Nepalese woman living with my parents and taking care of my disabled mother leaves in two days for Nepal for six weeks. She's been with us for the past two years without taking any days off. She has three small children back home, and she misses them achingly. I can't imagine the strength it takes to leave your children for so long to ensure a better future for them. The sacrifice. Rafiq volunteered to go through the bureaucratic process with the agency and find a temporary replacement. I called the agency this morning to make sure the replacement will arrive as agreed, tomorrow, so Neelam can show her everything. The man on the other side of the line was courteous, apologizing that I had to wait on the line while he checked the file on the computer. 'Can you spell the family name again, please?' I did, and was asked to wait again. No. They didn't have any such request on their files. 'Can you check again? Maybe the file wasn't updated yet?' No. He's quite sure that's not the case, but he'll check again. Can I leave him my phone number and he'll get back to me?
He called an hour later, all apologies again. 'I'm sorry, but I went through all the papers on my desk, and the computer files, but there really isn't any such request filed. You're saying tomorrow? That's impossible. We need at least one month notice in advance. I'm really sorry, but there's nothing I can do about it. Yes, I'll keep your request on my desk, and if anyone becomes available I'll let you know. Although I doubt it.'
Breathe, Nairouz, breathe, I tell myself. You can deal with it. You've dealt with more difficult crises in your life. You're raising two teenagers and doing a damn good job at it. You managed to get a fucking PhD while raising two kids and managing a household. I take my coffee, cigarettes and mobile out to the verandah and am hit by the thick, hot, humid air of July. There's no point in calling Siwar for help. She's so fragile and emotional. She's always been the impractical one of the three of us. Quiet, sensitive Siwar. I'll call her later this evening just to update her, after I straighten this out with Rafiq and we figure out what to do. I dial Rafiq's number, even though I know he's probably in one of his important meetings and he'll be angry at me for disturbing him in the middle of his work day. 'Rafiq? Hey, sorry about bothering you, but it's urgent – about mama. No, she's fine. It's the replacement from the agency . . . there is no replacement.' I feel my pulse rise again as Rafiq tries to calm me down, telling me it must be some mistake. Somebody must have misfiled the paperwork. He'll sort it out and call them on his lunch break.
I walk back inside, into the cool air-conditioned apartment. Emad was in charge of the dishes last night, and so I'm not surprised to come to a sink full of dirty plates, cups, and two pots. If you could at least have soaked them! Just because I mostly work from home doesn't mean I have endless free time, I talk to Imad in my head. I roll up my sleeves and start washing the dishes, when Razi comes bursting in, 'Mama, I need some money. Just a hundred.' I turn around to face my son, water dripping from my hands onto the floor. 'Didn't baba give you and your sister your weekly allowances only a couple of days ago?' He stares at his feet, hands digging deep into his jeans pockets. 'Where are you going?' I ask in resignation. His eyes light up as he realizes he's not going to have to beg for it this time. 'Don't know yet. Maybe see a movie and then head down to the beach.' He follows me to the bedroom like a puppy. 'It's coming off your next week's allowance,' I tell him, but he's already out the door. He's like a tornado, this kid.
I sit down on the edge of the sofa, and my eye catches the pile of books on the coffe table. Screw the dishes. I pick up Vikran Seth's A Suitable Boy and tuck my legs under me. I've been putting off this book for so long. I remember when it arrived in the mail, I was both horrified and delighted at the same time at the hugeness of it. I start reading, and am immediately transported to India, finding myself at a wedding. For a few hours, I leave my life behind: my own mother, Neelam, Razi and Yasmeen, even Rafiq. I enter a different dimension, a different time.
I jump when I hear the front door bang. Emad's strong voice reaches me; he's on the phone talking business. Immediately, I am flushed with inexplicable guilt. I put the book face down on the table, and rush to the bedroom. I stand in front of the mirror and look at my reflection. Shit, I look a mess. My hair is all tangled up, a pencil sticking out from the back, which I used to secure my hair with. I quickly let my hair down and run a brush through it before tying it neatly in the back with a pain hair band.
'Habibi,' I try not to sound hysterical when I come back out. I have to stand on tiptoe to reach his cheek and kiss him. He wraps his free arm around my waist, and walks with me toward the verandah, still talking into the phone. When he finally ends the call, we stand still, my small body enveloped by his strong arms, and just watch the sea for a while. It's become our ritual, a few moments of togetherness, of calm, of just him and me, before going back to the chaos of our lives. 'Mmmm, you smell like oranges,' he inhales my hair. 'And you smell sticky and sweaty,' I reply. His laugh is husky. 'Should we share a cigarette?' It's his way of asking what's wrong. He can sense it from the slightest touch. 'You're so transparent, Nairouz,' he'd always tell me.
'Well, let's wait to hear from Rafiq. If he doesn't fix it, we'll think together,' he says after I tell him about the mess at the agency. 'As I see it, there aren't too many options. We won't be able to find anyone on a day's notice.'
I'm still hopeful, but another part of me knows what this means. But I'm not ready to think about it just yet, so I push the thought away and focus instead on cutting the vegetables for the salad while Emad prepares the pasta. 'Oh, Razi isn't having dinner with us,' I remember when I see Emad taking down four plates. He raises an eyebrow, but doesn't say anything. He knows better than me that there's no holding that hyperactive boy at home. And from the guilty look on my face, he guesses that I gave him some money. 'Only a hundred, and I told him we'll take it off from next week's allowance.' Emad laughs, 'Yeah, right. He's almost an adult and still thinks money grows on trees.'
At seventeen, Yasmeen is a quiet girl. Yes, sometimes I hear her laugh on the phone, a friend or two come over, but mostly she spends her days caved up in her room, with her sketchpads, charcoals, oils, and pastels. She is so much like Siwar. When I call her to dinner, she comes out as if from a different dimension of reality, her fingers smudged with shades of yellow and green. 'Did you people hear the news today?' she asks as she washes her hands in the kitchen sink. I quickly glance at Emad; he shrugs his shoulders. 'No, but I'm sure you're going to update us.'
'Hizballah killed three IDF soldiers and kidnapped two.' My hand, holding a salad bowl, stops in midair. I stare at Yasmeen across the table as I try to comprehend what she has just said, and what it might mean. Shit. Kidnapped soldiers can only mean disaster. Israel will definitely retaliate. As I slowly realize my situation, with three academic articles due by mid-October, the stacks of books I need to read before the academic year begins, the syllabuses I need to prepare for the two courses I'll be teaching, and the three students whose MA theses I'm supervising, my mother, two confused teenagers on the brink of adulthood, and now this, I put the salad bowl down and sink into the chair, dazed. 'I don't think I can do this,' I say to no one in particular. 'Here, give me the bowl, mama, I'll do that.' Yasmeen takes the bowl and starts dishing out salad for us. Emad watches me and for once, there are no words of comfort that he can think of. We eat dinner in silence. When the phone rings, I rush at it, hoping against hope that somehow Rafiq managed to fix it. That it was some mistake, some misplacement of documents. The moment I hear Rafiq's voice, I know. 'I'm sorry, Nairouz.'
***
I try to focus on the book in my hands, and I find myself reading and rereading the same paragraphs, the same words, over and over. Their meaning eludes me. 'Did you talk to your sister?' Emad's voice brings me back into the living room. 'I forgot . . . but I can't imagine Siwar taking care of mama. She can barely remember to eat sometimes. And anyway, I think she's supposed to fly to Spain sometime soon, for some dance therapy workshop. She said she'll be gone a few weeks. I think she mentioned staying with some friends in Andalusia.' Siwar, my baby sister, still unsettled, still looking for herself in this world. She's recently been taking some advanced dance therapy workshops somewhere in the desert. Last time she came to visit she seemed finally at ease in her own body. Like she's finally found her thing, that very thing that makes her happy and content. I can't dump this on her now. But I should call her in any case. I put down the book, it's no good anyway, trying to read in this state. I grab a notebook and start jotting down things. Just the act of getting things down on paper gives me a feeling of control. I can do this. I can juggle around things and fit them around. Most of the things, luckily, are things I can do from anywhere, as long as I have my laptop, Internet connection, and my books. 'I'll make you a cup of chamomile tea to calm your nerves down, Nun.' Emad, the one responsible for my mental health. I don't protest, only give him a silent, thankful smile. What would I do without you, Emad?
***
Day 2 – 13 July
When I finally wake up, Emad is already gone to work. There's a note on the kitchen table, scribbled in his untidy handwriting: Be kind to yourself today. Love you. He does this sometimes, reminding me of small beauties. I am taken aback by the simplicity of his words, or maybe just surprised how easily we forget to appreciate the simple things in life, taking them for granted.
Razi is already gone for the day too. I try to remember if he told us where he'll be, but can't. I send him a message, and he responds that he's on his way to the beach and won't be home till late in the evening. I find Yasmeen in her room, sitting on the carpet, still in her pyjamas, painting on a large canvas. I worry about her sometimes. Siwar says to just let her be. This is how artists are born. Emad agrees with her. I bend down and kiss the crown of her head. Before I leave, I tell her she can heat up some of last night's pasta for lunch. She just nods and continues painting.
It's just after eleven when I leave the house. I walk down from Hess street, then through the stairs that lead me first to Hillel, then Massada street. I need the walk to clear my head. It's all downhill to Wadi Nisnas, and I can use the cardio when I go back up in the evening. Or I can take the bus or have Emad pick me up.
Neelam opens the door for me. She's in her mid-thirties, a slight body. Long, thick, dark brown hair braided, resting on her left breast, reaching all the way to her hip. Today she's wearing a lavender colour sari, with thin yellow swirls running through it. 'Hello, Naroos, how are you?' Her smile reaches her kind eyes. 'Namaste, Neelam. I'm good, shukran.' She trails behind me into the living room, where mama is sitting watching a movie. When she sees me, her eyes light up, 'Na . . . Nanu . . .' she laughs and shrugs her shoulders in apology for not getting my name out the way her brain willed it. I hug her, making sure not to put too much pressure on her right arm, and kiss her on both cheeks.
She makes a movement with her left arm, and when she realizes she won't be able to mime what's on her mind, she switches the TV to a news channel. 'Boom boom, eh,' she points to the television screen, then at the newspaper lying on the coffee table. I forgot all about it. I haven't listened to the news this morning, so I don't know what's happening. I take the newspaper and read about the kidnapping of the two IDF soldiers. The Prime Minister is quoted that there will be massive reaction. Nobody, nobody, will threaten Israel's security. 'Don't worry, mama. We're safe. Anyway, they know in Lebanon that Haifa is a mixed city, right? They wouldn't bomb us.' I see her nose crinkling, then she clicks back to the movie.
Neelam brings tea and sits down opposite me. 'Where is replacement? Coming today? Have to teach her. So many things.' She says in broken Arabic. My eyes widen in surprise. We were so busy trying to figure out what to do that we forgot to update Neelam and mama. I scoot over to the edge of the sofa so I can reach mama's hand. She looks at me and smiles. It's a lopsided smile, the left side more alive than the right. I take a deep breath. This is it. There's no going back now. 'I'm the replacement.' Mama looks at me, not really comprehending. 'Mama,' I say, 'I'm going to take care of you while Neelam's gone.' I don't explain any further, because that might make her sad, knowing that I'm doing it because it's been forced on me. The laughter that comes the moment the words sink into mother's brain surprises both me and Neelam. She slaps her left hand down on her knee, then, with an effort, gets up, supporting herself on her cane, and stands in front of me, waiting. I look at Neelam, and she shrugs. I get up, and mama's fragile left arm is around my neck. She struggles to pull up her right arm from the shoulder; it lifts halfway, then falls back down. I take her right arm, and gently lift it up to my neck, so that she can properly hug me. 'Su . . . sukraaam,' the kiss she plants on my cheek is wet. I didn't expect this gratitude.
For the next few hours, I follow Neelam around, taking down notes of all the chores she does. It's overwhelming, and Neelam seems to be all over the place, doing five six tasks simultaneously. I didn't realize there is so much to do. So much work. 'No worry, Naroos. At five thirty, we have one free hour. Is when baba Jawad come home. They play chess together,' she motions to the wooden chessboard on the side of the coffee table, which I only now become aware of. 'We can sit in kitchen and write down, make order.' Her words have instantaneous calming effect on me.
***
I sit at the kitchen table, notebook open to a new page. I'm ready to write down every detail, afraid to miss something small but important. 'Eight thirty, mama get up, bathroom first. Dressing, and breakfast at nine,' Neelam speaks slowly so I can write it down. She goes through the day, hour-by-hour, breaking down the day into small increments, each hour marked by a chore. 'After breakfast, Tuesday and Saturday, B12 and folic acid pill.' I write down the timetable of the pills on a separate sheet. When Neelam has gone through the whole day, she gets up to wash our cups. 'Is easy, Naroos. After two days, you remember and no need for paper.' I guess she's right. Looking down and reading through, it all follows a certain logic, an organized frame, something to hang on to, some control. It probably eases mama's anxieties as well, knowing what comes after what. It gives her an illusion of control over a life she's lost control of. 'I go now to finish packing. Then I give mama shower. You watch, is important. Last thing for today. Then bed.'
She leaves and I am left stranded, suddenly feeling the weight of it all. So much to care for one person. I thought once baba was home, he'd take over. A shower. The most basic action, the most intimate activity of the body. I'm not going to cry now. My mind drifts to the first days mama came home from the rehabilitation center. Two weeks of scrambling for a moment of sanity. Two weeks until Rebecca finally showed up and rescued us all from insanity. Two weeks of arguing, yelling, screaming. Two weeks of tears shed at night, in utter loneliness. None of us had an idea of what we were doing, and mama was freaking out. Until baba set his foot down and called the agency for migrant workers. 'Obviously, we can't do this on our own, and you girls have your own lives you need to get back to.' Rebecca had been with us for six years, then it was time for her to go back to her own family in the Philippines. Rebecca . . . I should write her an email. I'm suddenly angry with myself for not keeping in touch with her, the woman who took care of my own mother, cooking, cleaning, washing. Showering. A woman who became family. I vaguely remember an email from her writing that she'd made it back home safely and the emotional reunion with her own family. I can't remember now if I ever replied to her. I write down her name next to the medicine timetable for mama so I don't forget to write her an email.
Showering mama turns out to be an hour-long ritual. I watch as Neelam washes her with the gentleness of a mother washing her own child. The thought crosses my mind suddenly: I'm not going to be able to wash her like Neelam does. Her hands move in complete sync with mama's body movements. Her movements are at once efficient and graceful. I am entranced at their intimate, silent, slow-motion water-dance, and come out of my reverie only when I hear the absence of running water. 'Give me that stool, Naroos,' Neelam's voice is efficient. 'One towel for feet, one for body, yes? You can remember this?' She helps mama lower herself on the stool and starts drying her wrinkled body.
It takes another twenty minutes before mama is tucked in bed. I kiss her on the cheek, and she beams at me. There is something childlike in her smile, the anticipation of something wonderful, like soft pink cotton candy.
I walk into the living room, where baba is explaining to Neelam that he's taking the day off tomorrow to drive her to the airport. 'But baba Jawad, train is OK. Is faster, you can take me to train station,' but he's not hearing any of it. 'Nairouz, my favourite daughter,' he winks at me. 'You look a bit haggard. Take an advice from your old man, and don't watch the news tonight. Nothing new, same old story all over again. Don't worry too much, it will be fine.' I nod and turn towards the television to try and glimpse some news, but he's already flipped to a sports channel. 'Neelam, please leave some room in your suitcase, I have something for your children. Some small gifts.' She waves her hand in protest, and starts to say something, but I stop her with a hug. 'I'll see you in the morning.' I walk out into the still hot evening, taking baba's last words with me: it will be fine. Yes, it will. It has to.
I decide to walk back home. As I walk up Khoury street up to Hadar, I call Emad to see if he's up to meeting me halfway. He stays on the phone with me until we meet in a hug. Ever since the stairs rapist roamed the stairs of Haifa a while ago, I avoid walking them at night. A piece of personal safety that was taken from me. I used to love jogging up and down the stairs in the cool evenings, alone with my thoughts. Not anymore. Now I have to nag either Emad or Razi to accompany me.
'It doesn't look good,' he replies when I ask him about what's going on with Hizballah, breathing heavily. 'Sorry, habibti, can we talk at home? I'm not in shape for these stairs. Or tell me about your day, and I'll be a good listener.' I'm just beginning to tell him about all that's waiting for me for the next six weeks, when we hear a sudden, loud crashing noise somewhere. I stop, horrified. 'Nah, don't worry, probably just some ship uploading cargo, you know how loud they can be,' Emad is panting. 'No, Emad, this was different. And it didn't come from down below. It sounded like . . .' what the hell did it sound like? Not a rocket, surely? I run the rest of the way home, any rapists lurking in the dark waiting for their potential victim the least of my concerns at this moment. I need to get to the news.
The kids are both in the living room for once, glued to the television. 'There's a war, yamma' Razi greets me with excitement, 'like a real war!' Yasmeen is sitting cross-legged on the carpet, her sketchpad abandoned on the coffee table.
I watch in horror the replaying of the day's events. While I was learning how to care for my mother, a woman has been killed in her home. An apartment building in Nahariya took a direct hit from a Hizballah rocket, killing her and injuring others. Monica, I test the name silently on my tongue. She was sitting on her balcony when the rocket hit her building. The news blurs in my mind – names of the two kidnapped soldiers are released, IDF attacking in Al-Dahyia, where Hizballah headquarters are situated. More rockets on Israel, Prime Minister threatening on the screen. Then the camera zooms in on a familiar spot. I see the view of Haifa from up above, I can see Bat Galim right below. Stella Maris. How did the news crews get there so fast? Two rockets. I unglue my eyes from the screen just enough to see Yasmeen rocking slowly back and forth, hugging her knees. She's staring at the screen with wide eyes. I pull her towards me and envelop her body in mine. 'We're safe, habbuba, it will be fine,' I parrot baba's words and kiss the top of her head. 'We're going to be just fine, Yasmeenti.' Rockets are falling on Haifa. How did this happen? Shit. Never before had the Hizballah fired any long-range rockets that reached Haifa.
Emad suddenly gets up and turns the television off; I can see Razi already half-way up in protest, but Emad shoots him a murderous look and he sinks back down on the sofa. 'All right, kids. Listen up now. You too, Nairouz. Things are going to change around here for a while.' His voice is even, but I can see a flicker of confusion in his eyes when he meets mine. 'If until now you had the idea that your mother is a superwoman, forget it. She's going to need our help in the next few weeks.' He disappears into my study and comes back with a yellow legal pad and a pencil. 'Alright, you people are going to start pitching in some more into this family.' He draws two lines, splitting the page into three columns. At the top of each he writes Razi, Yasmeen, and Emad. 'Razi, what house chores are you taking up?' Razi gives him an incredulous look, 'But Baba, it's summer. I just came out from a marathon of finals. I need to rest.' Emad ignores him and writes down "washing dishes every other day." Then he looks at Yasmeen. 'I can take the washing machine,' she says with a slight tremble in her voice. They go on like this for close to an hour, while I retreat into my study with a bottle of white wine. I hear their voices rising and falling, arguing over who will do what. 'This is ridiculous! There's a war out there, and you're worried about dishes and timetables!' Then the slamming of Razi's bedroom door.
Later in bed, I run my fingers up and down Emad's back. 'You handled that quite well, I'd say. Extraordinary. You. Are. Have I told you that lately?' He slowly kisses my closed eyes, lingering on each one, before turning off the light.
***
Day 3 – 14 July
The alarm goes off at seven, waking me into a new reality. I feel like one of the characters in Murakami's books, where the reality has slightly shifted, and is now off and out of sync. Actually, I think as I watch my reflection brushing her teeth, it's close to the after effects of bad hashish. Afghani hasish, Emad would say, though I have no clue if that means it comes from Afghanistan or if it's just a slang word for bad hashish. Bad hashish is the kind that stays in your body for a few days instead of only a few hours. It makes you see things from odd angles.
The kitchen smells of strong coffee. Emad is sitting at the kitchen table, a steaming pot and two cups in front of him. 'Waiting for you, hayati,' he smiles at me. The yellow legal pad is on the table, filled up with various chores divided between the three of them. 'Umm, hub, do you think this is a good idea when there's a . . . war, rockets falling on Haifa?' I'm surprised, but also pleased, that he's still home. Usually at this time he's already at his downtown office. 'Precisely because of the rockets, we need two things: one, order. Two, give the kids things to do inside, so they're kept busy and safe.' I see his logic. 'Anyway, Nasrallah denied that it was him who launched the rockets at Haifa, so maybe it was just a one-off thing,' he sighs. 'Also, I did an inventory last night. Kids have food for the day. I'll stop by the souk after work to pick up some fruits and vegetables. We'll take it one day at a time, and we'll be fine.' Things are collapsing around me slowly, and everybody keeps telling me things will be fine. 'Yalla, go get dressed. I'll drop you off on my way to the office.'
***
Afternoon.
Mama has fallen asleep in her reclining chair. Neelam is already gone, and the house is eerily silent after the chaotic morning and last minute instructions from Neelam and baba, heating up lunch, and some miscommunication with mama about some towels that I had put on the wrong shelf. Neelam said that sometimes she dozes off after lunch. It's the one time of day that isn't completely predictable in mama's schedule. Neelam said the nap usually lasts between one and two hours, so as soon as I hear the soft snoring, I grab my yellow notepad and start writing. I scribble down as fast as I can; there's so much stuff to do, so many things filling up my life, so many deadlines. I start out neatly, breaking things down into categories and sub-categories, but soon the list becomes just a jumble – the jumble of my life. I reread it and am astonished. I need to duplicate myself and soon. How can a single person do all this . . . this . . . stuff – and remain sane?
From the corner of my eye I see the television screen, channel 22 now running only news. I keep it on silent. The news will be fragmentary and chaotic anyway, filled with military jargon and sowing even more fear among the public. They now need to keep a unified front. Everything else becomes unimportant in the face of threats on the security of Israel. It's what they live on.
I step onto the verandah with a cigarette and a cup of coffee and call home to check on the kids. Yasmeen answers after the sixth ring. 'I'm just listening to some music mama,' she replies to my answer in a bored tone. 'Razi . . . yeah . . . he was gone before I woke up. Nope, didn't leave a note.' I ask her not to leave the house, at least not today, not until we figure out what's going on. 'Can you call your brother habbuba and ask him not to be late? I should be home around eight. Kisses.'
'Hada hon, hada hon,' I'm startled by mama's voice as I close the verandah door behind me. She's pointing at the coffee table. 'The TV remote control?' I ask her. 'La, la. Hada hon, hada hon,' now she's pointing at her mouth, her hand cupped. 'Water! You want a cup of water, mama?' I beam at her, ecstatic that I understood what she wanted almost immediately. 'La, la,' she gesticulates with her arm, moving it to the right and then pointing back at the glass. 'Oh, sorry,' I hurry to the kitchen. Of course she wants fresh water and not water that's been sitting there for a couple of hours collecting dust on its surface. Details, Neelam said. Pay attention to details. I notice her chapped lips as I hand her the glass. 'Your lips, mama. You need some lip balm,' she gives me a questioning look. 'They're dry, your lips,' I try again. This time, she smiles back at me and nods her head in approval. 'I'll buy some tomorrow.'
My yellow notepad with my chaotic life in it lies now forgotten on the coffee table. The next two hours are a mix of watching the news, prime minister calming down the public now but at the same time sending threats to Hizballah, then cameras zoom in on some sites where rockets fell, then back to the studio where ex-army men and political experts on the Middle East argue between them, each trying to come up with the smartest interpretation, and predictions for the near future. In between, mama tries to communicate to me unrelated things that I should be doing. It takes a lot of questions on my part to understand what it is she wants. Laundry. I go and fill up the washing machine and get it started. Stripping Neelam's bed and putting clean sheets, for what, I have no idea. Writing a shopping list for baba takes almost twenty minutes, as I have to guess the items by showing mama pictures of different food items from her small notebook. It's a notebook the speech therapist back at the rehabilitation center prepared for mama. It's divided into sections and has photos of all family members glued in it, then clothing items, food, and activities. When we're done with the shopping list, she points at the chessboard. 'Baba should be home soon, so you can play with him,' I say. 'La la, ana, ana,' she points at herself and then at me. 'I'm terrible at chess, mama, you know that,' I say. 'Ana, ana . . . Na . . . Nana,' I see her struggling to get the word out. 'Nairouz. Say, Nai-rouz,' I split the word into two, pronouncing each syllable slowly. 'Na,' she pauses, her brow furrowing in concentration, 'Na . . . Na-rooz.' If it weren't so sad that my own mother can't pronounce my name, it would be funny. Still, she laughs at it, and I join her. 'OK, one game.' It's amazing how, when her mind shut down, she can still play board games and win almost every time. That part of her brain has only become sharper for some unfathomable reason, while her speech is still limited to some forty or fifty words. Baba arrives just in time to watch mama grin as she check-mates me.
Showering mother turns out to be quite the disaster. I get everything wrong; at first mama seems patient with my clumsiness, but within minutes she becomes agitated and starts yelling undecipherable words, swaying her good arm, pointing in different directions. I panic, try to calm her down and understand what she wants; she gets even more frustrated with my questions. Baba comes in a couple of times to see if he can somehow help, but we both scowl at him. Finally, she gives up on me and lets me wash her without any resistance, her head averted from me in a painful grimace. My clothes are soaked through when we finish, and I come out of the bathroom dripping wet and defeated. As mother sits on her bed naked while I massage body lotion into her back, arms and belly, she starts laughing. 'What?' I snap, miserable in my failure. She points at my wet clothes, her laugh becoming now uncontrollable, her eyes watering. I grit my teeth, my anger bubbling up, until I can no longer hold it and I burst out laughing too. I laugh at the absurdity of it, I laugh because mother is laughing, I laugh at my complete inadequacy at showering her. 'I'm sorry, mama. It's all new to me. I'll try to learn faster.' She pats me on the knee, and I see her mouth struggling to get the right word out. 'Shuk-ran,' she thanks me, for what I have no idea.
After mother is finally tucked in bed, with the television turned on a movie channel, I collapse on the sofa in front of a cup of tea that father has made me. 'Difficult first day, ah?' he asks. I nod and pick up the abandoned yellow notepad from the coffee table. Difficult is an understatement, I want to scream. 'It will be fine, like you said, baba.' Suddenly I remember that I have two kids. Shit, I haven't checked on them for a while. What a horrible mother I am. I quickly dial Emad's number, and when he hears my tired voice tells me to stay put; he'll come and pick me up in twenty minutes. He hangs up before I can ask about the kids. Until he arrives, I watch the news with father; they're showing sites where rockets fell today in the North. A number of injured people, two killed – a woman and her grandson. IDF continues to bomb Al Dahiya in south Beirut. I slip the yellow notepad into my bag, and as I see it disappearing, I feel my whole life is slipping away from me.
At home, I eat the salad that Yasmeen set in front of me. Emad must have talked to them, because after dinner, Razi brings a pile of clean clothes to the living room. Yasmeen folds them, stacking them into four piles, and Razi takes the folded stacks, one by one, into each bedroom. I don't remember them doing anything together as sister and brother in years. In their teenage years, they've become almost strangers, avoiding each other most of the time. 'Hey, don't you have some important academic paper you need to be working on?' Emad asks as he clears the kitchen table and stacks the dishes in the sink. 'Oh, don't even think about it! Washing dishes is my new specialty. Yalla, go and get some work done. I'll bring you tea in a few minutes.'
In my study, I take out the yellow notepad from my bag, put it on the desk, and just stare at it. When Emad walks in with na'ana tea, he finds me crying. He puts the tea down and sits on the floor. I join him. 'You want to talk about it?' he asks. Do I want to talk about it? I don't even know where to begin. 'Things are falling apart around me, Emad.' Until a few days ago, I had an organized life. I was in control. I had all my deadlines figured out with a detailed plan. 'And you feel you can't hold them together anymore,' he completes my thoughts. How the hell do you hold things together when all of a sudden you have to free hours upon hours every day to take care of your disabled mother? Hours you didn't have to begin with? And now this stupid war. How do you make room in your life for a war? Emad stands up and I see him studying the yellow notepad. 'You're in the right direction, Nun. Be gentle with yourself. Take a few days off your regular life, and just focus on your mother. Things will settle down in that brilliant brain of yours and you'll know how to deal with all of this,' he points at the page with all the work-related deadlines. 'Come,' he gives me a hand. 'Let's take this tea to the bedroom. Forget work for tonight.'
On my way from the study to the bedroom, I involuntarily stop in front of the television in the living room. Nasrallah is speaking, threatening to attack an Israeli ship. No, he's saying that they did attack an Israeli ship. Then the screen goes back to the news studio for analysis. I don't want to hear it, not right now. We won't be getting any real time truths anyway. The Israeli media is an expert at releasing partial information, usually distorted. Pieces start trickling bit by bit, and we try to piece them together like a puzzle, but the pieces never really fit into each other perfectly. It is as if they were originally cut wrong. I turn the television off.
Before going to bed, I check on the kids. Yasmeen is sketching at her desk. When I take a close look, I can already see that it's a bombed building. 'We'll be fine, habbuba,' I try to make my voice soothing, but she isn't fooled. 'I'm scared, mama,' she keeps her fingers moving across the paper, not looking up. 'I know, Yasmeenti, I know,' I stand behind her and start unbraiding her thick, black hair in slow movements. She doesn't resist. I can't remember when we stopped doing this. The moments when time would glide by silently and the world would stop, to allow mother and daughter precious moments of together, of sharing secrets and releasing laughter out the window. 'You never do my hair anymore,' she makes it sound like a casual comment, but it hits me hard in the stomach. I had no idea that she missed this. I pick up her comb and start combing her hair. 'What do you say about visiting teeta tomorrow? We can have lunch together and after that, if we're lucky, teeta will fall asleep and we can spend some time together.' Yasmeen looks up. 'And if we're not lucky?' she asks. 'Then you'll get stuck in a game of chess with teeta. And believe me, she's one mean chess player.'
____________________________________________________________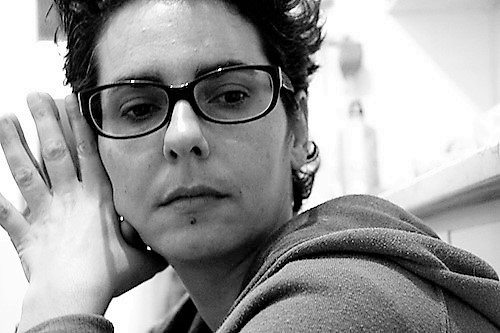 khulud khamis is a Palestinian feminist writer, author of Haifa Fragments, published by Spinifex Press (Australia), New Internationalist (UK), and translated into Italian and Turkish. Born to a Slovak mother and a Palestinian father, khulud grew up in two countries and between two cultures, her identity composed of both, and her multicultural background is reflected in her writing. She writes fiction, poetry and nonfiction. In her fiction, poetry, as well as non-fiction, she deals with political and social issues as they relate to and affect women's lives, striving to bring forth local marginalised and unheard voices. khulud is a member of the radical feminist collective Isha L'Isha – Haifa Feminist Centre, where she has been an activist for many years, fighting for the rights of the most marginalised groups of women, and the co-founder of the Tuskuteesh grassroots project: a safe space for Arab women to share testimonies of sexual violence. She lives with her daughter in Haifa. Find khulud on her website, on Facebook and on Twitter @khulud_khamis.
Posted on June 6, 2017 by Verity La in Book Extracts, Heightened Talk
Axiology
(Anne M Carson)
'There is a crack in everything That's how the light gets in.
– Leonard Cohen
If I was ceramic I'd be kintsukuroi,
pottery which has been knocked,
dropped, broken into shards then
mended with gold or silver lacquer,
a delicate meander of liquid gold
flowing into the breach. Kintsukuroi –
the word a whole world, evoking
the kind of place where mending
is valued more than the break,
where old is treasured more than
new, where putting things back
together is an art form, things more
beautiful for having been broken.
Jess
(Andy Jackson)
'I would be giving in to a myth of sameness which I think can destroy us.'
– Audre Lorde
sometimes I wake into a quiet sadness
blood pooling in my mouth
bones on fire – this is the worst
and best thing that has ever happened to me
one morning I couldn't walk
the white coats
gave me a chair – I became an adult
while they tried to work it out
the closest was marfanoid habitus
'til a sudden knife in the chest
gave me enough points for the full diagnosis
hearing it, I felt sick
I have mitral valve prolapse, regurgitation
multiple pulmonary nodules
I get short of breath and produce
excessive mucous (clearly I'm very attractive)
my joints are hypermobile
and dislocate (they go out more than I do)
I'm the walking rubber-band
comments and names at school
don't cross your legs, you look disgusting
spider-woman, anorexic slut
other things I can't write
doctors accused my parents of abuse
threatened me with feeding tubes
ironic, it was only all this pointing at my bones
that gave me an eating disorder
since I joined Chronic Illness Peer Support
they can't shut me up
we go on camps, socials, talk about whatever we need to
I meet the most incredible people
and call them my friends
(my dog helps me enormously with my grief)
I'm so motivated people find me exhausting
started studying nursing
but they told me I was too unwell
cried so hard I broke a rib – now it's psych
I haemorrhaged every day for eighteen months
clots bigger than my hand
doubled over in pain until I passed out
I think about my future a lot
imagine a husband, two golden retrievers
a blue house by the beach, veggie patch
all the people I will help
life is extraordinary and so are you
now look at this photo and tell me
you still want sameness
Cups
(Stuart Barnes)
after Gwen Harwood
I know them by their lips. I know the proverb
about immediacy. Many slip
and shatter on sheer concrete, the older, the glass.
They held the common cold in hieratic,
are octopus-suckers. I imagine them
thus, lying facedown on acupuncture tables.
I apprehend firebirds. Their fearsome vacuum
surfaces disturbance. Flying saucers
might inscribe similar discs of stillness
in cereal: formations of purple, rose:
thirteen moons, an earth, a sun in syzygy.
They order qi, are venerable remedy.
They never play hard to get. Foul deed, foul day they aren't.
All bell, no whistle. Anti-insurrection.
A trance in sudsy buckets; rinsed, their lips
await others' blue skin. Love, their love is blind.
What lies beneath my skin
(Rachael Mead) 
The ringing phone ratchets me into tension.
It is everything and nothing,
filling the place poetry used to be.
Management only works in practice
and right now I'm all about theory.
The circling around guilt's drain.
The awareness of performance
– the inability to stop. The anger.
Everything turned inward.
I prefer silence and when I talk
it's all repetition. I let the phone ring.
Fear of death drops away like a silk
dress slipping from its hanger. The
knife rack, the rafters are pregnant with
possibility. I know what to do.
Walk the dog. Sometimes, this is all.
The gum trees raise their lacy fists, a
level of defiance I find impossible.
The glitter of creek water,
the black field of stars.
I put myself in the path of wildness and
let it fill my long and hollow bones.
Her arms and legs are thin
(Fiona Wright)
for Pip Smith (and after T. S. Eliot)
Do I dare
Disturb the universe? Do I dare to eat a peach?
When I can't see what remains
and in short, I am afraid
and I cannot know what stands within my reach;
and there is time yet for a hundred indecisions
and a hundred visions and revisions, every time
before the taking of a toast and cup of tea.
I sit in sawdust restaurants of insidious intent
and there is time yet for a hundred indecisions. I wait.
My glass hands lift and drop a question on my plate:
do I dare to eat a steak, the squid, a peach?
Have I the strength to force the moment to its crisis?
(And they say 'But how her arms and legs are thin!')
I lick my tongue instead into the corners of the evening.
In short, I am afraid. And though I have wept and fasted
(And they say 'But how her arms and legs are thin!')
Although I've measured out my life, checked every whim,
They try to fix me in a formulated phrase
and I don't dare see what remains –
I've simply bitten off the matter with a smile.
(I know it never can be worth it, after all.)
And this is not what I meant
not it at all.
How can I spit out all the butt-ends of my days and ways,
how can I dare to eat a peach
when I know I am no prophet?
They say 'But how her arms and legs are thin!'
They say I'll learn the moment of my greatness.
They try to fix me with a formulated phrase.
They say it could have all been worth it
but this is not what I meant.
This was never what I meant.
This is not it, not it at all.
Ten Things I Love to Hate About You
(Beth Spencer)
1. Someone once described it as like walking across a room in the dark and no matter which direction you go a board flies up and hits you in the face.
2. Noticing, gradually – from the subtle clues amongst the cheery posts and triumphs – the number of people in my Facebook feed who are living with a hidden illness.
3. A change of government and the social terrain shifts; suddenly feeling like a criminal again.
4. The grief for all that never was. All the books, the friendships and loves, all the children and grandchildren. All the students. All the clients. All the travels and adventures. (Scaling inner mountains instead.)
5. The exhilaration that rises with hope from a new theory or treatment or diagnostic piece of the puzzle. And then under the surface (forged by too often), bracing for the crash.
6. Writing lists of how things have improved, to remind myself. (Because it's necessary. The reminding. And it has. In a way.)
7. Writing lists of strategies and actions for the bad days when it's hard to even remember (or move) to consult such lists. But then I do. And that search for the small obscure window, pushing against and through (don't cut yourself), and then finding the next little window, and the next.
8.  Salvaging a long difficult day spent prostrate by writing one not-great but not-awful poem just before midnight. (Yay.)
9. Imagining the events and parties and gatherings looked forward to with joy (but then not up to going) laid out end to end in one long glorious summer of love. A beautiful able-bodied parallel world.
10. Learning (and unlearning and learning again) to embrace the space I be. Because maybe, in the constellation of the universe, every misshapen star, every strange permutation, is desired by life itself to be experienced and added to the mix. The force of everything demanding everything. Even this. Learning and unlearning, and learning it again, and again. (And again.) Until the star becomes the centre (and shines).
On the eternal nature of fresh beginnings
(Peter Boyle)
This body next to you, said the German expert on design, is your ideal self – what you climbed out of once and have since forgotten about. Like gills and dialogues with rainbows, like your life as a ruminant quadruped, it has been erased from your waking story. When the time is right you will step inside it and it will transport you. Do not look at the claws that dangle from its withered right arm – consider only its wings. Say to yourself the word 'Perfection'. Be confident. All the stars of the universe were placed millennia ago far inside you.
____________________________________________________________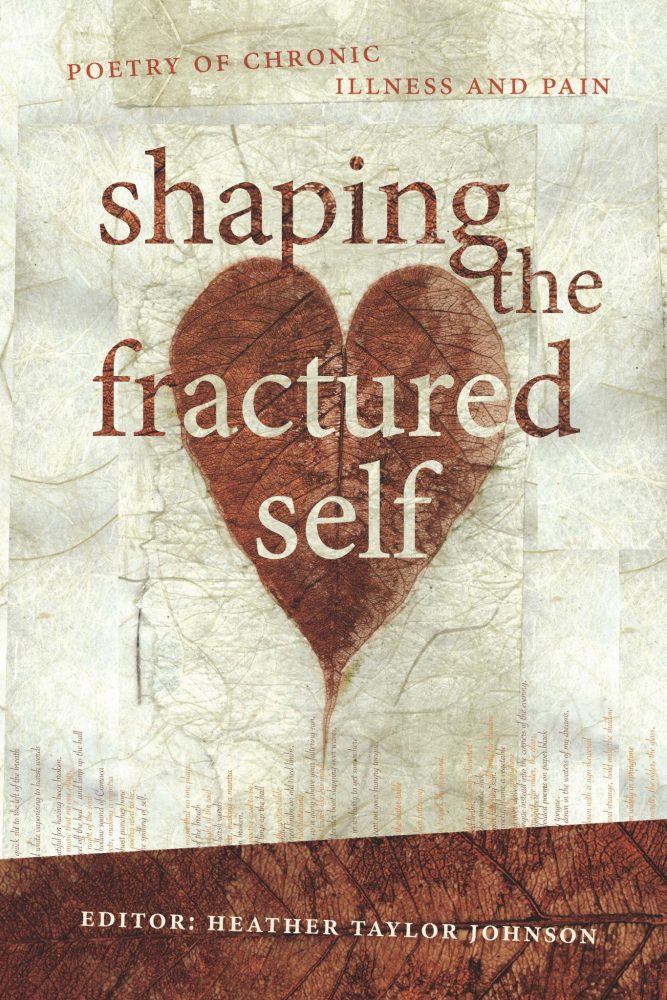 Of course not all great art has its genesis in pain, and not all pain – not even a fraction – leads to the partial consolations of art. But if lancing an abscess is the surest way to healing, can poetry offer that same cleansing of emotional wounds? Shaping the Fractured Self showcases twenty-eight of Australia's finest poets who happen to live with chronic illness and pain. The autobiographical short essays, in conjunction with the three poems from each of the poets, capture the body in trauma in its many and varied moods. Because those who live with chronic illness and pain experience shifts in their relationship to it on a yearly, monthly or daily basis, so do the words they use to describe it. Shaping the Fractured Self is available from UWAP. Poets will be reading from the book next Tuesday, 13 June at Sappho in Glebe.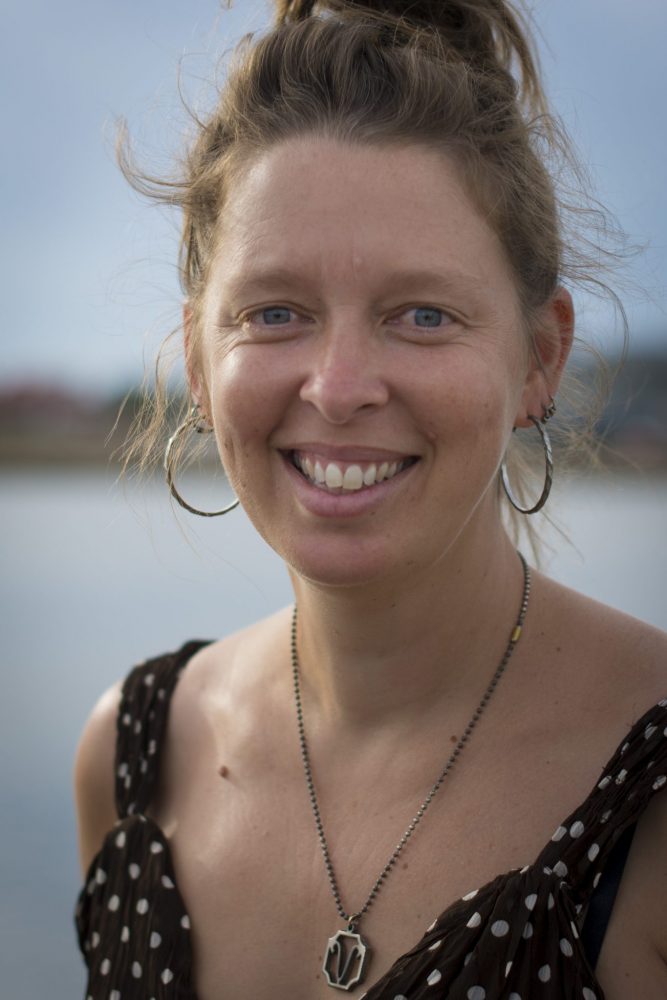 Heather Taylor Johnson is the editor of the anthology Shaping the Fractured Self: Poetry of Chronic Illness and Pain (UWAP, 2017). She moved from the US to Australia in 1999 to begin a post graduate degree in Creative Writing. She received a PhD from the University of Adelaide and, while doing so, found a husband and had three children. Her first novel was Pursuing Love and Death (HarperCollins 2013) and her second is Jean Harley Was Here (UQP 2017). Her fourth book of poetry is Meanwhile, the Oak (Five Islands Press, 2016). She's been writing reviews of poetry and fiction for various literary magazines for more than a decade and regularly reviews film for InDaily. She was the poetry editor for Wet Ink during the term of its publication and is currently the poetry editor for Transnational Literature. She's co-edited two anthologies but Shaping the Fractured Self is her first solo effort.
Heather has lived with Meniere's disease for almost half of her life and finds the illness keeps making its way into her writing. Having given a paper at Oxford on poetry-as-illness-narrative and having expanded her thesis to include lyric essays and novellas – the stuff of her current work-in-progress and something she will speak about at the NonfictioNow conference in Reykjavik – Heather is a passionate proponent of illness narrative.
Posted on May 30, 2017 by Verity La in Book Extracts, Discoursing Diaspora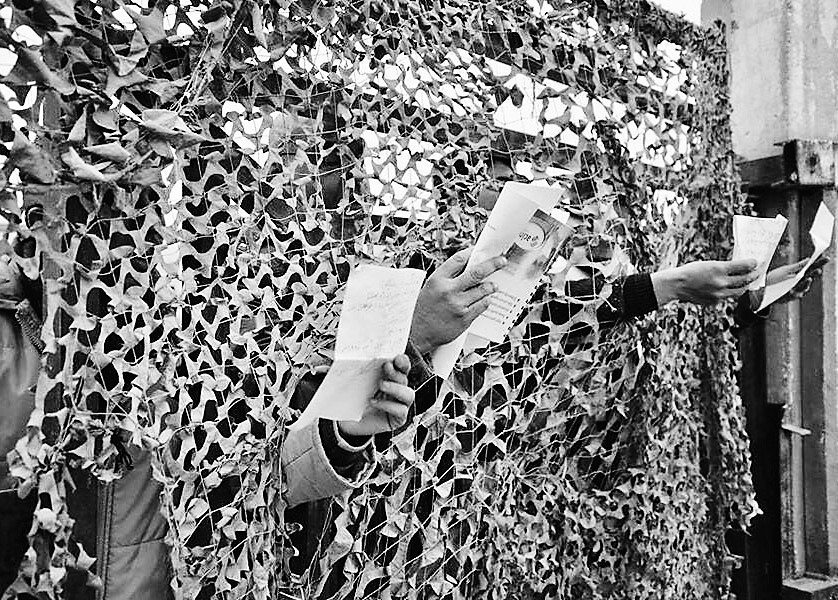 (edited by Ramon Loyola & Michele Seminara)
An Extract from Introduction to The Poetry in the Minefields
By Abdulrahman Almajedi, Iraqi journalist and poet living in the Netherlands
Organizers of poetry and drama festivals in Western countries may organize poetry readings on a lake or in a field, but have their poets read in the middle of a minefield? Or inside a destroyed nuclear reactor, surrounded by walls filled with radiation? Or in an ambulance?  Or in a hospital bed?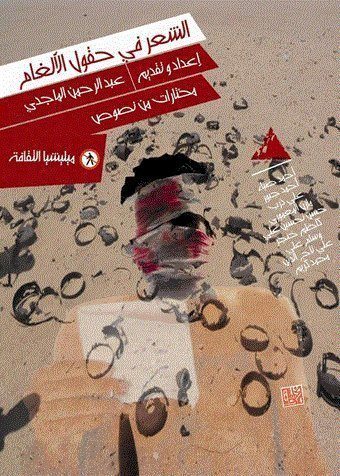 This may sound shocking, however this is what is happening today, in Iraq, organised by a valiant group of young poets — The Militia of Culture — who are using their poetics to fight against the transmission of the deadly semantics of the militia which has consumed the lifeblood of Iraq since 2003.  These poets organise 'festivals' in order to express what is no longer allowed to be talk about in Iraq — but these festivals take place in the middle of the numerous minefields still littering the country, amongst nuclear reactors still sending their deadly radiation across civilian neighborhoods, and surrounded by the trauma of bombs intended to maim and kill innocent women and children.
These painful poems have been neglected by the local media in Iraq, but now they are crossing the border and drawing the attention of Arab and European nations, confirming the role of literature as a powerful creative and political tool for expressing the nightmarish daily reality of death in Iraq.
terrorist
(kadhem khanjar)
when the policeman checks you at the market, you feel like a terrorist.
when your eyes try to cross the barbed wire that separates the house and the street,
you pass like a terrorist.
whenever you walk near the concrete blocks leading to your work, you walk like a terrorist.
whenever you give the rent to the owner he treats you like a terrorist.
and when watching tv with your children, you see your terrorism in the mouths of others.
when you visit your brother in prison, the guards check your name on the wanted list and find that you are not a terrorist.
when you park your bike on the sidewalk, shop owners believe it is a bombed bicycle and that you are a terrorist.
when you go with your wife to see a doctor about fractures and they keep you waiting and waiting, like a terrorist.
when from terror you buy a bottle of whisky, creeping it under their eyes, you feel like a terrorist.
daily, swallowing tablets of terrorism—in the morning, the afternoon, at night—just as the pharmacist recommended.
a bombed car
(kadhem khanjar)
wings for the cat on the fence of the power station.
wings for the fence.
wings for seven construction workers.
wings for the vegetable shopper.
wings for vegetables.
wings for the little girl's legs on her way to school.
wings for her backpack.
wings for the skin of bus passengers.
wings for the bicycle and the cyclist and his bread.
wings for the asphalt and power poles and signboards.
wings for the eardrum.
wings for the urgent news.
bombed cars grant wings to everything.
6 pm / street 40
(wissan ali)
death's fingers prick our feet and we are running like dancers carrying the shells
of bombed cars to get them to the survivors.
from your palm to the earth's palm is a lake of dettol and gauze stained with blood.
i doubt my upper body, especially my mouth.
i was the last in line at the morgue where everyone returned to ice-filled eskies.
"both whisky and organs are served with ice."
how will i be after three tons of explosives? and with which grin will i face the lord?
no guarantee, my face will not scare him. any geometric shape will take the coffin.
if i survive i will cheat everyone by buying jeans and the best dentist for my teeth.
i will still look strange but at least not the same as the one who liquefied above me.
bombs lick my body after the door finishes sucking my finger.
we are coffins strapped with safety belts.
i didn't care about the bombing, as all survivors are casualties anyway
(ahmad diaa)
i      death
this silent bombing
tickles half of my hat.
ii     beheaders
it has not started yet
encapsulating tears,
becoming a ladder which the casualties climb.
iii    bullets
tears are war strings
so don't hesitate to pick the head.
iv    continuers
from the cage of my ribs, i carved the meat from the bone
and the dream from the awakening.
This is how we learned slaughterhouses.
v     apprehension
a scar
pain
in
the memory.
vi    claws
eyelids bleed tears, wallowing, coagulating above
a handful of dust.
vii   prisoners of war
stupid death is sweeping the place as the gates of paradise push back their heads.
viii  graves
our backs are riddled with bullets and the blind man sees
things with his ears.
the blind are walking inside the minefield and this old man
teaches me to sleep on the shoulder of dust.
ix    violation
i turn to water when i hear the ambulance scream.
x     barbarism
the officer releases convoys of the slaughtered soldiers
while receiving convoys of those who seek to die.
xi    primitive leukaemia
my feet are a thermometer
measuring the heat of the mine's lips.
xii   tension
no escape from death
that's what i was told
at the execution washing line.
an 81 magazine
(mohamed karim)
25  in the body,
25  in the body,
25  in the body,
5  random shots,
fired from a kalashnikov's mouth…!
c-4
(ahmed jabbour)
by the name of allah,
by the name of bullets,
by the name of the wise,
by the name of the group,
by the name of the militias,
by the name of the gun muffler.
opening the factory of improvised explosive devices
in a country that has become a divided sewer.
osirak
(mazen almaamouri)
in the street adjacent to osirak
i saw people coming out from the cancerous cells and the bellies of wires,
and the remnants of mutants
hung on the doors
adorning the houses with the colour of the new dawn.
scorched earth.
dead people sneak one by one
towards the last paper,
transparent as the colour of their skin,
its edges like remnants of meat flying over the graves and shoulders
of the cloaks that shroud mourning mothers
with scattered fragments and acid rain.
school clothes are torn on street's wires.
the dead sneak toward the white paper
to absorb an old nectar dream.
i came out of the barrel of a cannon, i think it was russian-made.
it was cold and at its edges rust trembled at the sound of the shell.
***
when i was a fish,
i approached the sand—my scales began to soften,
my tail became two long legs and my eyes grew close to each other.
i grabbed the ground with two long hands,
because the world is the lavishness of the sea,
and so i'm the shit of a shark, old, but i breathe.
***
the cockroach tasted the stool of the corpse jammed into the sewer tunnel,
it tasted of bullets and the spice of gunpowder.
its joints constricted after its stomach decayed,
then the soldier's boot fell and fled.
***
ants are coming out of the soldier's pocket while he sits on the train bench.
the girl, sitting near the soldier, opens her mouth to breathe from the window
above the bench where the soldier is sitting.
people are moving rapidly toward the dim light far from the soldier and the girl—
they are diving into deep sleep.
the structure of fragmenting
(ali taj aldeen)
bones are rolling from the mouths of lizards whenever they throw the nets on us. one has vomited everything it has eaten in the last 2400 years, so it doesn't leave any sidewalk without painting it the colour of its lust. then we find the streets have gathered their cloaks and they wait at the morgue, smoking their last pipe.
a second lizard comes out of the earth like a volcano with seven heads, dragging a trifork and inserting it into the stomachs of millions of shells emptied from the rust, staring, visiting my dreams, waking up with blood, dazzling with death, i wash my body with devastation and debris, the same devastation and debris i use to build my house located on the opposite side of the seventh gate of this world, close to the nail where manhood was hanged while those gathering were drinking wine. they fear every checkpoint on the entry to each city. cities are bombed everyday by the fingers of āyāt, before they are lit  by a thousand suns. suns that are shut by the sharia of single-celled algae, containing nothing but the rocks covered with black cloth in the morning.
from a paper left by a passenger in the bus
(ali thrab)
(1)
the body is not reflected in the saliva of the hungry people.
friends do not think of suicide.
a god does not develop without meaning.
a mother is standing by the clothes line
with a good heart.
another chance to escape from this moment.
a woman does not fall into the mouth of an animal.
a shadow becomes a tree,
climbing to escape from the land.
stepping toward his childhood
his mouth gone at once
into a whole apple.
all this for a man who would live.
(2)
because we do not have a weapon at home
renegades in the neighbourhood
hang their shoes on the door knob.
my father and i are fighting,
who will wear it first?
(3)
when i kiss my burned hand
i make fun of my futile flesh
and touch this lost life
as my fingers cry a distorted knowledge.
(4)
i want to annihilate newspapers
and complete life naked.
i just wish to sell lingerie
and for my mother to stop cooking her hand
for us every night.
i wish to defecate in our neighbour's toilet,
and to fall from eyes that walk
and legs that see.
(5)
the dead angel i saw
in the house's sewer
could flee on my bike
so i would not be frightened
of these rooms anymore.
(6)
the hook in the room's ceiling
catches me whenever i disappear into sleep.
(7)
i was running in a coffin
when life finally visited.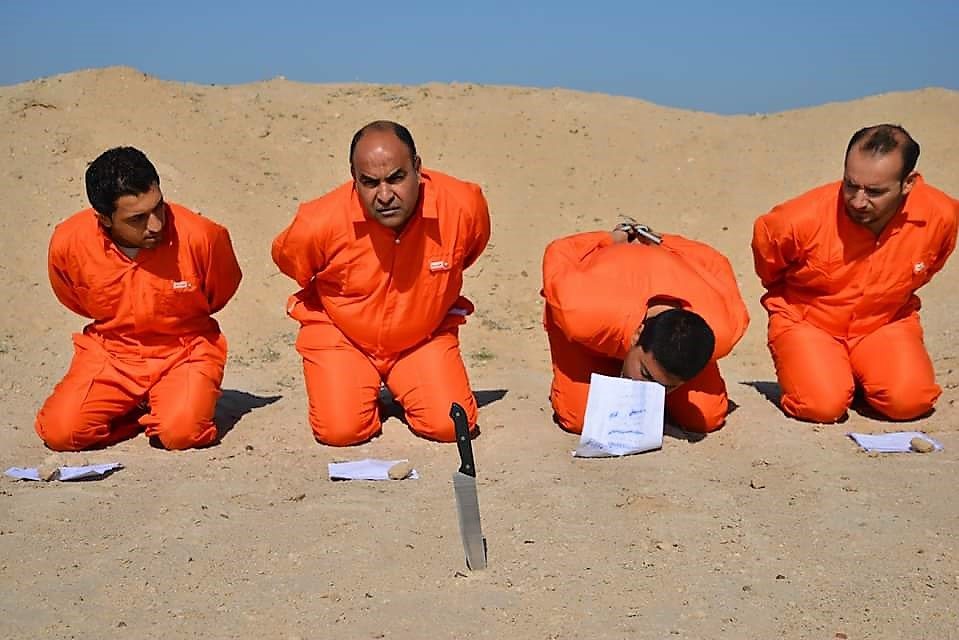 .com
(wissan ali)
i still burn in vain,
my song is over,
my dance has melted into wheezy footsteps.
insert your hand inside the knife to find my lost neck,
then hold the clouds softly
so as not to overlap the cries of my friends when they watch my head roll over
the bottom of the youtube screen.
the tie of the power pole,
rope gallows,
i refuse to be hung on it, i don't want my face to touch the bar.
fragments looking for a toilet.
fragments settling in me.
bomb and car and gun muffler
packed with stones from the kidney of the lord.
the pages of sidewalk
(hasan tahsin)
browsing the pages of the sidewalk with my burnt fingers
i found tears,
then i watered the sand
and wished it could give birth to an eye to guard the earth.
tired, i walked,
and i saw bunches of burnt heads like black grapes.
i walked more and, hearing a whisper,
found my body sounded good and asked,
is there any person who can plant me to grow again?
The Poetry in the Minefields (in Arabic) can be purchased  from Amazon. 
View more footage of the poets reading here.
____________________________________________________________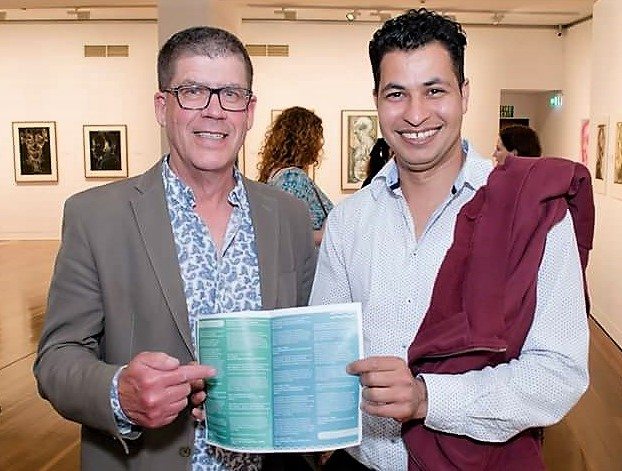 Haider Catan, an Iraqi-born poet and academic, came to Australia to work on a research project in psycholinguistics and memory. Catan has enriched his experience of poetry in English by working with Wollongong poet Tim Heffernan. Their translations have been published by Red Room Company and Verity La.
Tim Heffernan is a Wollongong poet and recipient of the 2016 joanne burns microlit award. Tim was very proud to have his poem 'Butterflies in Iraq' published with Haider Catan's 'Purple Breeze' in Out of Place, Spineless Wonders' 2015 prose poetry and micofiction anthology. As well as joining together in translation we borrow from each other in our lives and our poetry
Posted on May 19, 2017 by Verity La in Book Extracts, TWT (Travel Write Translation)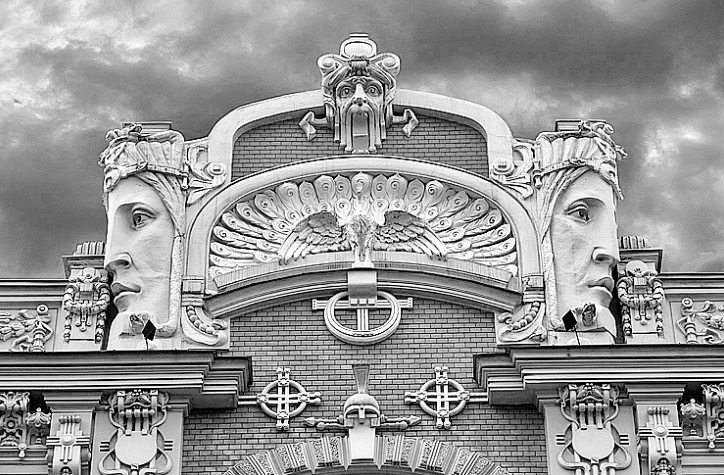 (Edited by Kathryn Hummel)
Your own eyes are king.
—Estonian Proverb              
Sydney, 1991
I looked for her first in the garden where she would often be working—planting, weeding or watering. This time I found her in her little sewing room. It was a sun-trap with windows on three sides flooded with light. Perfect for finding the thinnest lost thread or a fine needle that dropped to the floor.
We soon got talking about current events and the sudden changes in Europe. She was nervous about what the Russians would do.
'They'll never let Latvia go. Never. I just can't see it. But I've made up my mind. If it comes down to a fight, I will go back and help out.'
'What? You'll go back and join the independence movement? Don't be silly…'
'There's nothing wrong with me. I may be in my seventies but I'm in good health and I've done everything I've wanted to in life…if I got killed now, what difference would it make?'
'So you're going become a guerilla fighter now?'
My mother, Vera, bent over the sewing machine and pushed her foot down on the pedal. The whirr of the machine underscored her set mouth. At that moment, with that determined steely look, it no longer seemed so preposterous and I could see her dressed in khaki clothes driving a vehicle down a distant road.
I dismissed her talk as 'survivor guilt'. Among my second-generation Baltic friends, we talked about this a lot. Our parents partied hard; they had known real loss and sorrow so were determined to live life to the full. But there was guilt too for enjoying the kind of freedoms their Iron Curtain relatives could not. Some of my friends had gone back to their parents' homelands and it was often a frustrating, soul-destroying experience. It was at a time when the Soviet bureaucracy insisted on travel permits between towns or cities. One girlfriend managed to get a visa to visit the capital city, but was denied permission to go any farther so was unable to visit the small town where her relatives lived.
Glasnost and perestroika, the political movements that democratized the Communist Party, changed everything. I had always wanted to visit Latvia, but was also intimidated by the prospect. Firstly, I couldn't speak the language, and secondly, I had always dreamt about making that trip with Vera.
Her excuse was that she would never return whilst Latvia was occupied by the Soviets. It was a point of principle. And unlike other Latvians who returned to visit relatives, she was an orphan so there was no real reason to go back there.
Then on August 23 we watched the Baltic Way, one of the most extraordinary acts of nonviolent protest the world has ever seen. More than a million citizens of three small nations, Estonia, Latvia and Lithuania, came together and took each others' hands, forming a human chain that traversed the three nations. It was a plea for national sovereignty and independence. A few months later in November, in the edit rooms of SBS TV where I worked, I watched the Berlin Wall come down.
When Latvia got its independence, I urged Vera, 'What about now? Why wait?'
She would say, 'What's the point? They are all gone now. There is no-one left.'
My idea to travel there was resuscitated by Olev, an Estonian-Australian musician who was planning to tour Estonia with his techno-folk group, Kiri-uu. Estonian audiences wanted to hear how this contemporary Australian ensemble interpreted their ancient folk songs. 'Why don't you come with us?' he asked me. And so a four-week trip to the Baltic States was quickly planned.
In turn, I proposed to Vera. 'We could meet up at Riga. You know what they all say. It hasn't lost its beauty.'
I thought a trip to her homeland would be good for her: it would bury a few of those ghosts from her past. No matter what angle I took, she found a new excuse not to go.
'I would have to see all those ugly buildings that the Soviets have built in my beautiful Riga.'
'And you don't think that if someone had left Sydney forty years ago, they wouldn't be horrified by all the ugly buildings that have now appeared on our skyline?'
I gave up trying to persuade her to come but in the lead up to my departure, my questions about her family and her past escalated. This irritated her.
For one, I desperately wanted to know where she had lived. I wanted to walk down that street and look up at her building. 'Surely you must remember the name of the street?' It seemed inconceivable that someone could forget the place where they lived as a child. By contrast I had grown up in half a dozen houses in six different streets and I remembered them all.
She shook her head, no. Yet it was a question with which I persisted. Then, just days before I was due to leave, she called me.
'I remember now, it was Stabu Iela. Our apartment in Riga was on Stabu Iela.'
How many weeks and how many questions had it taken me to get this nugget? At last I had a street name…but what about a number? Again, she said, 'No'—she could no longer remember the number.
Estonia, 1991
I entered Estonia from Finland. It was only short twenty-minute flight from Helsinki to Tallinn, the capital.  Then I was out in the baggage area, waiting for my luggage. The first suitcase appeared on the conveyer belt and a few more followed, but then it spluttered and died. Eventually it started up again, coughed up a few more boxes and bags before grinding to another halt. It started, hiccupped again and then died for a long, long while. Each time it got going, many travellers (I am sure they were Americans) started clapping. Yet even their enthusiastic cheering could not thwart the deathly stop-start rhythm of the luggage belt as it spat out suitcases three or four at a time. On the other side of the gate, Olev was waiting for me. He handed me a bunch of flowers—the usual greeting for friends and relatives arriving from abroad.
I am staying with Olev's cousins—Peter and Tiiu—in their small house in the suburbs. They have given me Grandma's room. I don't see her because she has been temporarily relocated to stay with another sibling. I feel a bit guilty about this until I realise how much Peter and Tiiu enjoy having these overseas visitors boarding with them. Perhaps Peter also enjoys having a break from his mother-in-law.
I can't understand any Estonian, but Olev is happy to translate the conversation swirling around us. Thousands of curious expatriate Balts have come back to their homeland or that of their parents' and their reasons vary. Some are highly opportunistic, looking to get bargain property at rock-bottom prices. Others are looking to find lost relatives, to heal the wounds of the past or revive lost language skills, whilst for an idealistic few, it's a way to make a small contribution to these newborn democracies. Breathing in the air of a newly independent democracy, full of expectation and promise, there are countless reasons to be here.
Culture binds them all together, but history will always divide. We see some expats buying up amber necklaces at ridiculously cheap prices and then sauntering back to stay at the most expensive hotel in town. It barely meets with their Western standards of hotel service. They can't complain too loudly as the rates are so low.
Olev calls the visiting expats "Outsiders—Inside-Out."
'What do you mean?' I ask.
'They look Estonian on the outside, but are outsiders on the inside.'
My hosts, Peter and Tiiu, laugh and agree with that description. These newfound blood brothers from the West with their patronising ways can be infuriating.
We sit in the faded lounge room and, over cups of hot coffee, chat about the new Estonia. Tiiu brings in a freshly baked cake and a bowl of linden berries. I eat them by the handful and think, 'Berry season. The perfect time to be here.' I am in heaven.
She returns to the kitchen and continues working—pickling home-grown gherkins and preserving the rest of the linden berries. Battling decades of shortages, everyone is careful with money and possessions. A lot of foodstuffs are expensive, so as much as they can, they supplement their diet with home-grown produce.
The following day, Olev and his musical partner, Coralie are to give a concert. We are ready to go, but have to wait a little while for Tiiu. She is bringing in the washing from the clothesline, sighing she cannot afford to lose any more clothes. Thieving is common and even clothes on the washing line cannot be left unattended.
There are two versions of the truth here. One is the state version and the second you hear whispered by people who are old enough to remember what it used to be like. So fifty years on, the people here are convinced there are still two versions of the truth. At Kiri-uu's first concert, I meet a young man who has this profound sense of disbelief. Did I know, for example, that Freddy Mercury still lives? I tell him, no, he died of AIDS. He smiles knowingly—'This death, you see, is another conspiracy. He still lives.' We could not dislodge him from that belief.
One day we take a trip up to north-eastern Estonia to see not the beauty of its coastline, but the environmental degradation in Kunda caused by the Soviet-era cement factory. The vegetation in the surrounding countryside is all gray and even the few workers walking around the town's lonely streets look ghostly, covered as they are in concrete dust.
But there is warmth from the locals who are grateful that tourists from the West are finally coming to explore this region.  My two weeks in Estonia prepares me a little for the last leg of my trip and what I can expect to find in Latvia. As we travel down through Estonia, Olev promises me that I will see the landscape change before my eyes.
'Estonia is much more Scandinavian—it has a bit of tundra about it. But Latvian forests are denser with their tangled fir and birch, they are the places for fairies and trolls.'
The band's roadie is behind the wheel, his foot on the accelerator. When we arrive I try to offer him some money for the petrol but he shrugs it off and says it isn't necessary—he filled up at work. They may be free of the Communist yoke, but they are still following "in for a penny, in for a pound" principle. And who could blame them? They are all underpaid and have long lived with so many restrictions, gnawing away at a system that ties their hands behind their backs is an act of rebellion.
Riga, Latvia, 1991
'You don't speak Russian. That's a worry. But never mind, we'll find you a good cheap hotel,' says Olev. He tracks down the Hotel Viktorija and coincidentally it's on Stabu Iela.
'My mother's street!' I gasp. Divine providence must be behind this trip. Riga is often dubbed the 'Paris of the North' but Stabu Iela lacks the grandeur of some of the city's well-planned boulevards. The buildings here are late nineteenth or early 20th century and all are dingy, dirty, dark grey-brown in desperate need of a wash. But it's well located and from here I can walk to the streets that hold some of the most stunning Art Nouveau architecture in Europe (there are already Germans grouped together on walking tours just for this purpose). There is one beautiful Art Nouveau building on Stabu Iela which is not on the tourist map for it has a dark past that many want to forget. It was the base of the Soviet secret police and during the Soviet occupation hundreds of Latvian nationalists were tortured and killed there. The building is now empty and the city is reluctant to do anything with it. Turning it into a museum will only offend Latvia's Russian citizens (who now make up half the population) and even some Latvians wonder if it's worth turning one of their country's more traumatic places into a memorial.
It's week three of my trip. I look around at my shabby room with its worn, grubby furniture and ugly, checked-patterned wallpaper and I am already planning my escape. I wander outside, stopping at a kiosk to buy a can of lemonade. Before long, I get the distinct feeling I am being followed. I am. They are only a couple of adolescents, but it rattles me. I wonder if I am imagining it, but suddenly they make a move towards me. Will they produce a knife? I expect the worst, but in halting English they make their demand.
'Can we have your can?'
'What, the lemonade?' I query.
'Yes.'
'But it's finished,' I counter.
'We know,' they reply, 'we just want the can'. They seem thrilled to bits when I hand them my empty vessel. Junk food is still rare and exotic. The upside is that everyone here—well, those under 30—is slim. Young Australians once looked like that too, I sigh to myself.
For dinner at a restaurant I plan to tuck into the local fare of schnitzel, potato salad, coffee and torte. It's the kind of meal that Vera often used to cook: my default comfort food. The waiter is tall, blonde and lanky. Taking my order, he stands a little too close to me. He keeps looking over his shoulder nervously, so much so, it's making me anxious. Am I being followed again, I wonder? Then he leans toward me and whispers conspiratorially, 'Russian Caviar? Only fifty American dollars for you'. He's hiding a giant tin underneath his oversized napkin. Has he pilfered it? I shake my head, not because I am afraid to break some Latvian law, but I hate the thought of caviar—how the eggs are ripped out of pregnant sturgeon. Perhaps disappointed that I am not as gluttonous as he'd hoped, he wanders off and before I have finished my main course, he's back with another offer. It's a book about Riga's architecture. Maybe he's pegged me as a dilettante. I buy it. It will be useful as a guidebook.
As evening comes down, I return to my hotel. The room is only on the third floor but the lift chugs slowly up, as if climbing one decrepit step at a time. I make a mental note to use the stairs next time before the clanking lift jogs my memory bank.
Poland, 1974
Hel. Some years before, my mother, father and I had taken a driving holiday through Poland. The purpose was obscure. My father announced one day he wanted to go to 'Hell and back' (partly because my mother was always telling him to go there), so that he could tell his friends where he'd been. The village of Hell, or should I correctly say 'Hel', is just a handful of dwellings, situated on a long spit of land that sticks out in the Baltic Sea. The long finger of land eventually leads to the border of Kaliningrad, a small Russian province which during the Soviet era was heavily militarised. On the borders of Hel, I sat on the sea strand and found a piece of amber washed up on the shore. The area is famous for the quantity of amber found here yet that small piece seemed magical to me.
Jokes aside, the main reason for the trip was just to see what life was really like in a communist country.
Warsaw. A Soviet-built lift. There five of us: the Polish lift operator, two beribboned Soviet apparatchiks, Vera and me. One of the Soviet officers orders the lift operator to take them to a particular floor. The Pole shrugs his shoulders and shakes his head, making it clear that he can't understand Russian.
'How can you not speak Russian?' the Soviet official barks. 'This is pathetic! Poland is a satellite of the Soviet state and, look at you, not even making an effort to learn basic Russian! What backward people you Poles are!' The Soviet goes on in this vein, making the poor man shrink into his uniform.
The lift operator blinks nervously, feeling the anger of his words, if not the content.
'Excuse me,' says Vera in perfect Russian. She has heard every word. 'What floor did you want?'
'Ah, number five, thank you.'
She turns to the lift operator, smiles reassuringly, switches tongues and says in fluent Polish, 'Number five for these clowns'.
Now that the lift is moving, the apparatchik smiles warmly at Vera, grateful she had solved the impasse. But his smile only fires her up and she starts to dress him down.
'What gives you the right to expect your language to be spoken by everyone in Poland?' she challenges. 'Moscow may hold the balance of power and control the policies made by the Polish government, but you must remember—you are a guest in this country. And if anyone should make an effort it is you! Why aren't you speaking Polish? And when you are a visitor, you should mind your manners! Does being a member of the party also give you the right to be rude to every worker? That poor man is only doing his job and you abuse him for it! So much for looking after the workers!'
I only grasp a word or two of this exchange, but what I do see is the shock on the Soviet's face, as if he had had his face slapped. The Polish lift operator also pales in discomfort.
I think: 'This could get ugly'.
But right on cue the lift comes to a stop and Vera sweeps out, stage left, to our rooms down the corridor.
'The nerve of those goons,' she says. 'Treating that poor Pole as if he was some slave.'
Vera is still telling my father what had happened in the lift when there is a knock on the door. We open it and there are three Polish members of the hotel staff. The one on the right has a bottle of French champagne, the one on the left has a large bouquet of flowers and the middle one says in English, 'Here is a token of our appreciation for standing up to our other houseguests who are not our favourite customers'.
Latvia, 1991
Riga. There was a happy ending back then and now I longed for another. But back in my room at the Hotel Viktorija, I try to lock my door and the lock is broken. Anyone can walk in at anytime. Then my first truly paranoid thought: is this deliberate? I heave an armchair against the door.
I had been warned by fellow travellers about untrustworthy characters in Riga that loitered anywhere tourists could be found: sharks and opportunists, con men and carpetbaggers. Eastern Europe was the new frontier. 'Be careful of mafia men—they'll be wearing tracksuits and Adidas shoes, and hanging around hotel foyers,' I had been told. With that thought firmly planted in my head, I saw mafia men everywhere, all of whom I thought were determined to fleece me of my hard-earned Australian dollars.
I climb into bed and try to sleep. The walls are paper-thin—a Russian couple is talking heatedly next-door and the thoughts in my own brain are also becoming rattled, distorted and frenzied. Who knows I am here? Is Latvia really free? Perhaps KGB agents will burst through that door and arrest me. What's to stop them? What would I do? I drift off to sleep.
About two in the morning, I wake with a start. Someone is in my room. The chair is being moved. Rigid with terror, I try to collect my thoughts. I look at the shadows around the room, searching for movement. I hear furniture scraping along the floors and raised voices again, but it's all happening next door. Tensions have escalated. The Russians are yelling at each other now. They are physical too. So close, as if my bed is wedged between them.
I used to laugh with my friends about our refugee parents with their petty Cold War paranoia—why couldn't they just get over it? But here, on this first trip, my very first night in Latvia, there are beads of sweat on my forehead and my heart is racing. Decades have passed, regimes have changed but I am convinced I will be arrested. What kind of emotional memories are trapped inside my DNA?
She's not with me, but I turn to my mother for comfort. What would she say right now? I can hear her quoting the Latvian philosopher Janis Kulins: 'If you are unhappy about something, just wait four weeks and by that time, you will have become used to it'.
Roll on week four.
____________________________________________________________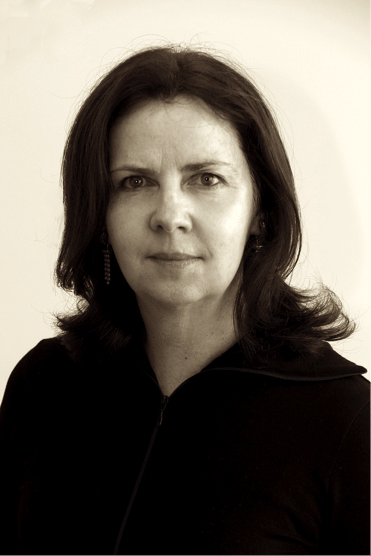 Amanda Hickey has worked with words all her adult life across many mediums – documentaries, journalism, blogging, short films and creative writing. She is also a teacher and gives Storytelling workshops to Not-for-Profits. Her first documentary (Writer & Director) on heart surgeon Victor Chang, won an award for SBS TV. Her latest documentary (Producer, second unit Director) – We Are Many – was long listed for an Academy Award and is currently available on I-Tunes.
Amanda writes for her own blog, reviews for Verity La, and is currently finishing a nonfiction book on a WW2 Australian soldier that will be published later this year.  She is also working on a memoir, from which 'Outsiders, Inside Out' is excerpted.
Amanda is conducting an Intuitive Writing Workshop this coming Saturday 20 May. Details and bookings here.
Posted on May 16, 2017 by Verity La in Book Extracts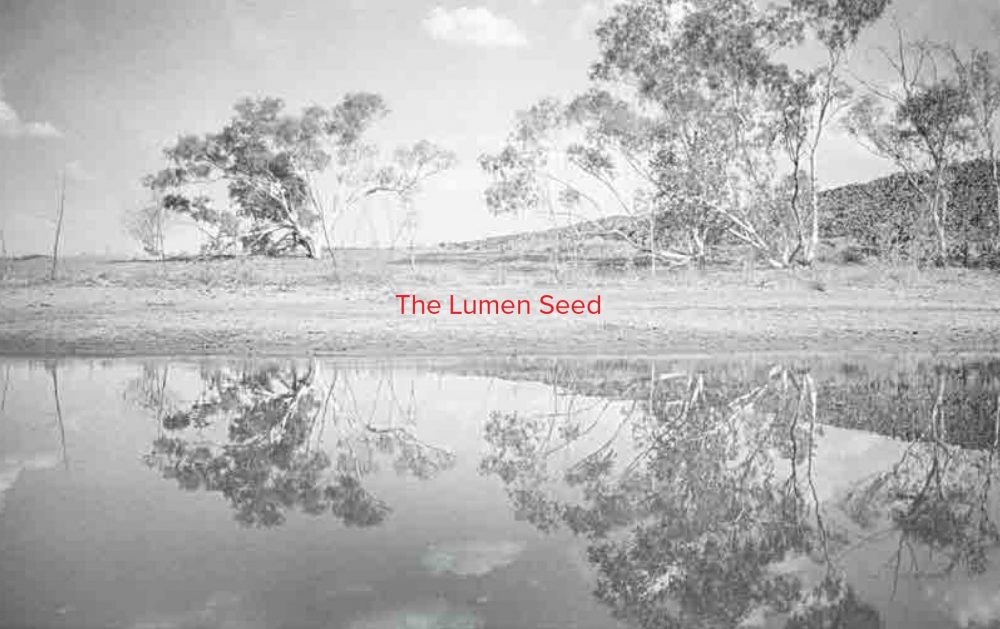 The Lumen Seed opens onto an apocalyptic scene. A hardwood mulga tree, reaching for the sky, holds a placard: "The Lord's Return is Near". In Coober Pedy, a curved handmade house rendered in warm mid-tones is edged with the sign "Welcome to Nowhere". Dusty desert roadscapes unfold into the giant sacred stones of Karlu Karlu. An emu wanders nonchalantly into a gas station. We're in Emu Dreaming Country now, meeting Crispin's traveling friends. — Juno Gemes, Foreword: Five Minutes to Midnight, The Lumen Seed
Yeah, it make me real sad and cry for my country. Because God bin Judith Crispin put me there, God put my people there. Why someone could move us, because of his power, because of his idea? Cutting off God's power, God's idea here, God's word, God's light. . .and that is the true. Cut off like this electric wire, if you cut him off, like that. — Jerry Jangala, Warlpiri Elder, The Lumen Seed
It was in Lajamanu that I encountered stories of the giant invisible snakes we share the country with. Tales of rainbow snakes, the Warnayarra, underpin all Australian Aboriginal cultures. These early extraterrestrials emerged from meteors at impact sites like Wolfe Creek Crater. They live in the waterways, in rivers and creeks, and the ridges and mountain ranges are records of where they have passed. According to Warlpiri culture, the Warnayarra gave people their language, and they can rise up to protect the country in times of dire need. In the 1950s, when the UK dropped eighteen nuclear and thermonuclear weapons on Maralinga in South Australia, it is said to have been Warnayarra snakes who propelled the atomic cloud back to the military base at Woomera, killing all the children under five. The sentience of landscape is the heart of these Jukurrpa (Dreaming) stories about Warnayarra snakes. My journey began in the center of Australia's Anglophile government, Canberra, and ended at Wolfe Creek Crater, birthplace of the serpent. — Judith Crispin, Introduction, The Lumen Seed
Five Threnodies for Maralinga
The mushroom cloud dispersed rapidly. For a few seconds it took
the intriguing shape of an aboriginal face silhouetted over Australia,
then it eddied 1500ft high, and was blown away to the north-east . . .
(Douglas Wilkie, the Courier-Mail, Brisbane, October 16, 1953)
I
Es atmet mich, it breathes me,
this cremated  field,
whose pulmonary veins were fused
by atomic blasts.
It is breathing slowly
like a heart, or an animal dying
and in the periodicity of its own blood
is become sternklang,
the language of stars.
In the 1950s, Robert Menzies
surrendered this desert to men who look down
from  flag-draped podiums
and parliamentary stairs.
They built bombing ranges that
from outer space resemble
occult sigils.
Es atmet uns, it is not in the nature of demons
to refuse such invitations.
Low on the horizon
a greasy cloud makes whispering noises
as it advances
erasing the mulgas.
Sun glints from its surface
like something solid.
And its interior is the muscle
of a snake, coiling recoiling—
it dislocates its jaw
and spews blackened birds
into the desert,
Wedgetailed eagles
with their eyes burned out.
Soldiers club them from air
with axe handles—
some of them are crying.
Do you remember?
These rivers, these mallee and paper daisies.
We took it all away.
II
A summer of aeroplanes,
of air excited
by radios: public, private, and military.
Ten year old Yami Lester played on Emu Field,
that day when all birds vanished,
when nothing in that grassland breathed.
And turning,
by instinct, stopping
he pressed knuckles into his eyes
a split second before the flash and double boom
roared toward him like a crashing road-train.
And traveling in that sound,
a blue-white diamond,
a second sun
passing through the bones of his hands,
left x-ray impressions
of blood and skin,
the intricate network of nerves,
and his eyes
burned.
It was black when the pressure wave hit
a feeling of being underwater,
and then the air sucked back,
billowing out his body like sheets on a line.
He didn't see the rain
that smelled of chemicals and fell
in dense heavy drops
but he heard its tattoo
and distantly, from the direction of houses,
his mother screaming.
III
When they came to Juldil Kapi,
called Juldi, called Ooldea Soak,
the United Aborigines Mission,
in Jeeps and covered trucks
they looked like moon men.
Soldiers everywhere,
the older ladies recalled.
Guns. We all cry, cry, cryin'.
Time enough to pack a dilly bag
of clothes, a framed photograph,
a child's favorite toy,
before the trucks rolled out,
leaving mission buildings to heat
and swallowing dunes.
And she, between soldiers,
on those hard troopie seats,
secretly fingers a stone
held deep in the pockets of her skirt—
nulu stone, she thinks, last fragment
of the meteor.
Its dust colors her skin.
A hundred kilometers to the south
departing helicopters drop leaflets
written in English
warning Aboriginal people
to not walk north.
But here on the savannah,
groups of figures separate in spinifex.
And later, when sky pressed toward them
like a wall, they laid their bodies
over their children
and rose again coated in tar.
Soldiers found them sleeping
in the Marcoo bomb crater.
They gave them showers
and scrubbed their fingernails.
But in the months that followed
their women gave birth
to dead babies, to babies
without lungs, babies without
eyes,
and their men speared kangaroos
they couldn't cook
because they were yellow inside.
IV
A marquee stood on Emu Field
among fruit trees, with chairs and tables
for politicians and members of the press.
They served lemonade
and plates of sandwiches.
Songbirds
flitted in the eaves of a grandstand,
purpose-built for compelling views
of the mushroom cloud.
And after the last bus,
when the marquee was packed away
and only uniformed men flashed binoculars
on the grandstand,
they ordered their soldiers
to crawl
on all fours through atomic  elds.
Their bodies drag the dust.
On a clear day, you could see their backs lifting
though layers of mist
like elephants bathing in the Ganges.
And those who flew Lincolns into fallout
came back without throats—
coincidence, the English courts explained,
we all smoked back then . . .
But I want to know what happened to my grandfather—
dead before fifty from multiple cancers.
They gave peerages to nuclear scientists
and to soldiers, melanomas
and the chance to buy an unofficial medallion
for thirty dollars.
And I want to know what happened to my uncle—
dead before sixty from heart attack and stroke.
Cells transform into other cells,
like the songbirds of Emu field
whose calls were the silver
of shaken metal fragments.
I want to know if I'm going to live—
You're young, the surgeon said, for this kind of cancer.
But he couldn't tell me
how people become dust,
how sand becomes glass,
or how Menzies could send soldiers into atomic mist,
and still hold the word God in his mouth.
V
At Woomera,
seventy-five identical graves
remember babies lost to the predation
of atomic clouds.
Their epitaphs are brief—
Michael Clarke Jones
died 24 August 1952,
aged eight and a half hours.
No one has been here for a long time.
Weeds struggle.
A military vehicle passes,
heading east toward the rocket range.
In the west, Woomera township
is a grid of air force housing.
Land Cruisers fill neat driveways,
lawns are trimmed,
blinds closed.
And no one ever steps out for milk,
no one walks a dog.
I photograph each headstone,
stooping sometimes to straighten a plastic posy,
a tilted ceramic bear.
Wind presses a faded greeting card
to the metal fence.
A matchbox car beside a small boy's grave
is blue.
There are nineteen stones without toys or flowers,
for stillborns named only "baby"—
Baby Spencer,
Baby Dowling,
Baby Stone.
Don't look at me
Baby Gower
Baby Roads
from a soldier's gunny bag
with your eyes too white, too open
like the eyes of poisoned fish
tumbling
in the Pilbara's poisoned surf.
Was it night when they came?
those soldiers who emptied the graves?
A secret harvest
of twenty-two thousand children
whose bones were crushed
for Strontium-90 tests in the UK.
Their parents were never told.
The ground here is hard.
Centuries of heat-fueled wind
have baked clay to shale.
To open a grave you'd need
sledgehammers,
pickaxes,
crowbars.
It would not be gentle.
I see them starlit,
Shadow-striped by the wire fence,
they draw a baby boy from earth—
pale as a frog
mud-marked
and he wears my grandson's face.
I don't want to tell him
our bombs unleashed a serpent
older than names,
that hung over the neonatal ward,
above the cots of Woomera,
and the gaze of its lidless eye
returned them all to namelessness.
My grandson,
I don't know what world will be left to you.

____________________________________________________________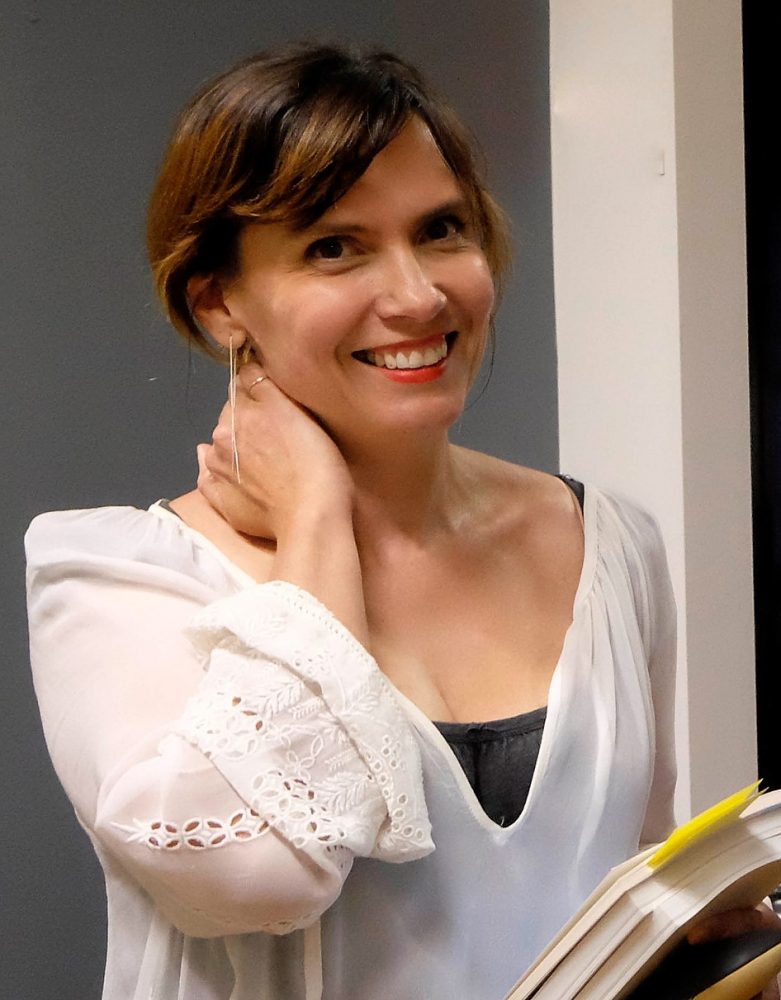 Judith Crispin returned to Australia in 2011 after living and working in Germany for several years. Since that time she has driven the 8000 km round trip from her home in Canberra to the remote community of Lajamanu many times and established a close relationship with the Warlpiri community there. Crispin has a background in music composition, poetry and photography. She is currently working with Warlpiri elders to create Kurdiji 1.0, a community based app which aims to reduce the high rates of suicide among young Indigenous Australians by using technology to help reconnect them with stories, ceremonies and law.
Kurdiji is currently crowdfunding. Please donate if you can and help spread the word on Facebook and Twitter. The Lumen Seed can be purchased from Daylight Press.
Posted on February 19, 2016 by Verity La in Book Extracts, Events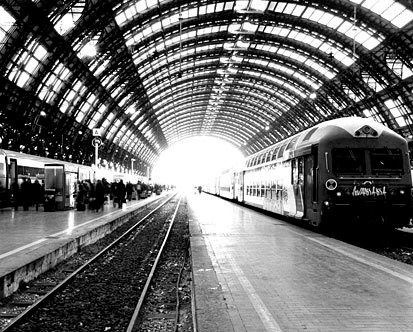 Australian Studies Conference, Hachioji, Tokyo (David Gilbey)
There are no seats on the shinkansen to Tokyo
so I stand for 300 kilometres, suspended,
at more than 200 kph,
clambering the rope ladder of my friend's manuscript
from last night's lasagne and saké
to fiction's ever-present otherworld.
At the seminar Aust Lit is all kanji to me,
the familiar made suddenly strange.
Titles are stepping stones in a Buddhist garden.
The gods metamorphosed:
Patrick becomes a stone bridge, Judith a purple bonsai maple
and Saint Henry the pebbled stream.
'Galah' flies loudly and prettily through our minds.
'Swagman' is passed from hand to mouth
like a communion wafer, familiar as a Tim Tam.
I wait for Hope's vision of Australian emptiness
and (sure as eggs) it comes
written in copperplate chalk
on the blackboard:
'Vacunt'.
In the last session, Priscilla, Queen of Tokyo
rides out again on a fine moist Sunday morning
through a desert of Japanese advertising billboards.
Explorer narratives never looked so good:
Sturt, Leichhardt, Eyre – three wise drag queens
befrocked cocks on the rocks show the false is too true:
every line of mascara and cluster of sequins counts.
Character is destiny – or is it an androgynous angelic kite?
We all keep some ABBA shit in a bottle.
But, if we're lucky, like Bernadette
we'll find our Bill.

Museum (Mark Roberts)
There should be a label here directing my thoughts, a catalogue
to read while I make my way  to the underground platform —
here you have crossed an historically significant layer
or just to your right behind the tiled wall
are unknown bones possibly human. A history
dug up and reburied without thought.
This is an old station – a picture on the wall
shows it being built at the bottom of a hole.
There is a steam shovel, workers with picks
& lines of horses pulling wooden carts full of rock.
I have to step over the ghosts of men in hats
and lace up shoes to reach the platform,
but I feel them behind me still
as I sit on a wooden bench waiting.
I hold a book to hide my face and shut out the roar
I read of how:
the box heaved a little
and of how:
the cat took a long time to drown.
An old man sits next to me, he coughs
and blows smoke into my face.  "Chapell's
heading for the axe, remember Lawry
you're not too young to remember Lawry?"
I put my book
down
and ready myself to talk cricket
but he gets up and walks away.
My eyes wander, escaping to the objects
in the hollowed out station.
I attempt to categorise them
accountants, poets, shopgirls, factory workers —
there's the elderly man in the safari suit
who I saw buy a loaf of bread in Oxford Street
15 minutes ago. He has lost his shopping bag.
My train pulls in and I meet the eyes
of an old woman leaning against the wall
on the opposite platform. She is wearing
a dress that was elegant once — postwar
but is now moth eaten. She looks at me
shrugs and disappears as the carriage stops.
I look back through a sooty window
as the train pulls out into the tunnel.
History is receding, there is darkness ahead.
* 'Museum' was first published in Southerly
Other poems by Mark Roberts on Verity La: ishmael and posthumous
____________________________________________________________
David Gilbey's first poetry collection was Death & the Motorway (Interactive, 2008). Selections of his poems were included in Under the Rainbow (fourW press,1996) and the noise of exchange: Twelve Australian Poets (ASM Poetry, Macao). Some of his haibun have been collected in Downunder Japan and Forty Stories (2012 & 2010, Fine Line Press, NZ). David is a founder of Wagga Wagga Writers Writers, current President of Booranga Writers' Centre and Editor of fourW: new writing. He is Adjunct Senior Lecturer in English at Charles Sturt University. Three times he has been a Visiting Professor of English at Miyagi Gakuin Women's University, in Sendai, Japan and has been a regular broadcaster/reviewer on ABC Riverina.
Mark Roberts was born in Sydney and has been active in the writing community since the early 1980s. He has been widely published in journals,  magazines and anthologies both in Australia and overseas. He co-founded the occasional literary journal P76 in 1982 and set up Rochford Street Press in the same year. In 2011 Mark founded the online cultural review journal Rochford Street Review and he is currently poetry editor for Social Alternatives journal. Concrete Flamingos is his first major collection of poetry.
There will be a Sydney launch of Pachinko Sunset and Concrete Flamingos on Saturday 27 February, 2.30pm, at the Friend in Hand Hotel (58 Cowper St, Glebe). Pachinko Sunset will be launched by Peter Kirkpatrick and Concrete Flamingos will be launched by Anna Couani. Clean Skin Poems, by Lauren Williams, will also be launched by Ron Pretty on the day.
Group launches/readings of the 2016 Island Press publications—Pachinko Sunset, Concrete Flamingos, Clean Skin Poems and Engraft (by Michele Seminara)—will also take place in Wagga Wagga (Saturday 5 March, 2pm, at Wagga Wagga City Library) and in Melbourne (Saturday 19 March, 2pm, at the Dan O'Connell Hotel, 225 Canning St, Carlton).
You can purchase Pachinko Sunset from Island Press or by contacting David Gilbey at dgilbey@csu.edu.au.
You can purchase Concrete Flamingos from Island Press or via Rochford Street Press Bookshop.
Posted on January 29, 2016 by Verity La in Book Extracts, Heightened Talk

Matt in The Wild Weather
My Summer sits in silence.
She wears this pet name like I
have the power to give it, Tess
is rolling familiar smoke I query
if all this is certain to be seasonal.
She giggles when I put on Creedence
Who'll Stop the Rain, reckon we'll make out but
she's thinking. Worst weather in 10 years
means half the city's on a sickie. All over facebook –
Dace's photo at the drowning ocean pool
(we all love cute animals & sick bastards with a grin).
How much longer will she be mine,
there's howling everywhere today.
I promise to her
in stutter silence
that everything I don't care about
isn't her. Is this a guy thing?
Are our bones too angry,
our tendons in knots?
I keep control nowadays (pledge) I'm like
an acerbic cockatoo. I have dug
& swept
& bailed today. This downpour
fits me like a shackle.
I just want to say…
Tess in the Wild Weather
Events aren't chaos, I wear
my complexities beneath a smile, that smile
is all the makeup I need because I make & hope
for up. Listen to Sigur Ros, find yourself
right where you came from, completely changed.
Outside the blackbutts grizzle in a gale.
Envy the collective mobilisation of leaf litter
the way it builds its gutter dams,
that ludicrous obduracy
of this momentary resistance.
I open the baggie, its brittle verdancy promises
a little with great honesty.
Two Ikea lamps, Indian cushions a
caliginous buzz of life in a dry corner.
You worry too much.
I worry too little. We are
a match.
Have to believe
that a beast will always soothe the broken child.
Perhaps power is a construct, there
are more storms coming that will sweep such constructs
off swimming to the sea.
If this is all nonsense
there is coffee & love known in this world.
Roll another one, I've developed
a taste for inclemency.
____________________________________________________________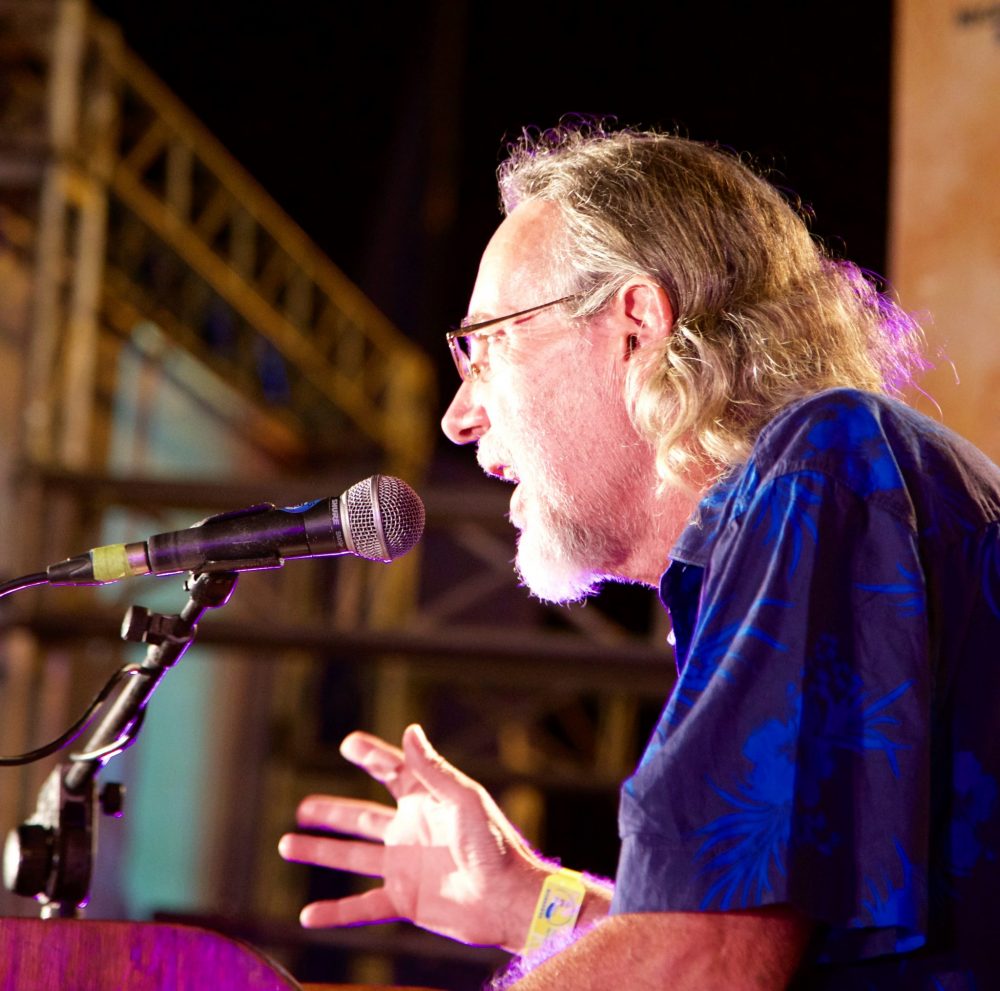 Les Wicks has toured widely and seen publication in over 300 different magazines, anthologies & newspapers across 24 countries in 12 languages. His 13th book of poetry is Getting By    Not Fitting In (Island, 2016).
Les's workshops are among the best known in the country. For upcoming Melbourne and Sydney opportunities visit his website.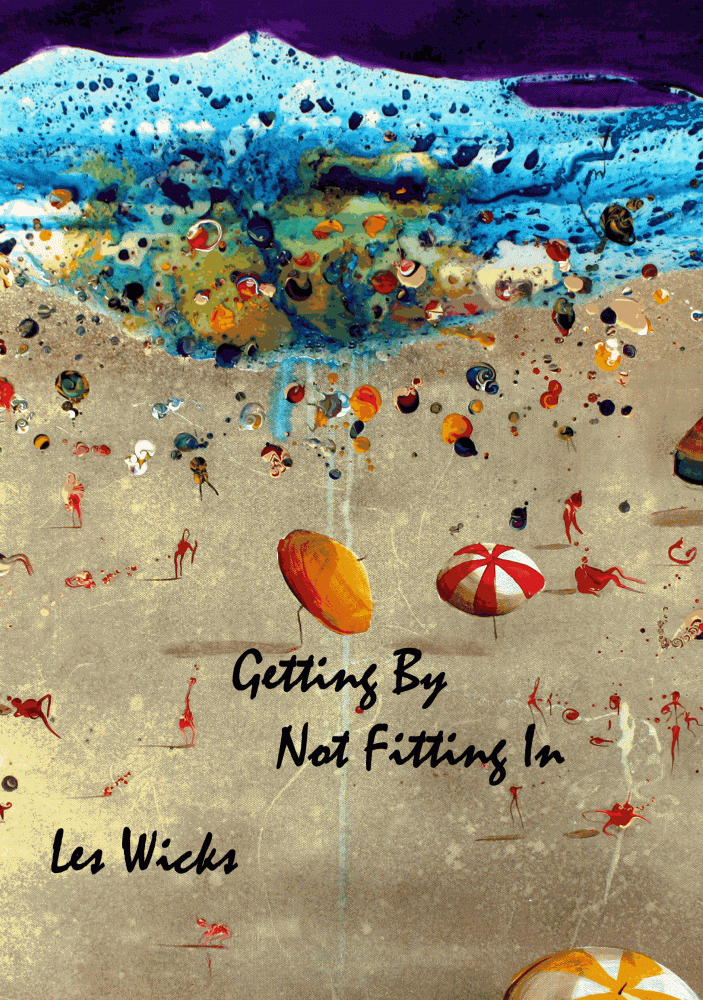 These poems are from Les's recently published book, Getting By   Not Fitting In. Dire and funny as every life lived, this book prowls around gender, narrative and landscape before pouncing on the journey of Matt and Tess. Nobody quite fits in amidst the quotidian, atrocity, wonder and arrangements.
Getting By  Not Fitting In is being launched by distinguished poet Chris Mansell at Friend in Hand Hotel, 58 Cowper St, Glebe, on Saturday 5th February, 2:30pm. For details ring 9580 4542.
If you can't attend the launch but would like to purchase a book contact leswicks@hotmail.com to order via paypal, direct credit or cheque. Alternately, you can order direct from Island at 29 Park Rd, Woodford NSW 2778 (http://islandpress.tripod.com/ISLAND.htm).
Some commentary on Les Wicks' previous books:
"…the mixture of prawn-on-the-barbie, stale beer and thongs suburban, with a sophisticated lyricism and openness to nature… harvesting poetic truffles; line after line seems to have arrived entire."  — John Watson
"…visual and tonal senses, shown through a series of relentless escapes and endscapes, create a striking depiction of the poet's perceptions and observations."
— Matthew Hall