Posted on September 26, 2017 by Verity La in Arrests of Attention, Events, Heightened Talk
Queensland Poetry Festival's Philip Bacon Ekphrasis Award, now in its third year, is named after one of Australia's premier art dealers. All the paintings used in the competition are personally selected by (and from the collection of ) Philip Bacon, the patron of Queensland's only ekphrastic prize.
The word 'ekphrasis' comes from the Greek 'ek' (out) and 'phrasis' (speak), as well as the verb 'ekphrazein', which means to call an inanimate object by name. Artistically, ekphrasis is a rhetorical device in which a visual object, usually a work of art, is vividly described by another artistic medium — in this case, a poem of under 12 lines in length.
This year's Philip Bacon Ekphrasis Award judges were Nathan Shepherdson and Michele Seminara. First prize went to Dael Allison, second prize to Magdalena Ball, and Joe Dolce and Maddie Godfrey were highly commended.
The judges commented that 'because the award is for a twelve line poem, its constraint can be both a challenge and an advantage. This is counterbalanced by the fact that the poets have five paintings on offer as their subject. For the poet and reader this allows a multiple lane approach. All the shortlisted poems are works whose sum is greater than their descriptive parts. It's not a simple process to make successful poetry from artworks that are already high calibre images of self sufficiency. The insight and contemplation of the poet invites us to step inside and outside of each frame. This was particularly evident in the case of Dael Allison's winning poem, 'Gethsemane, Bribie Island 1958′, which impressed the judges by responding not only to the artwork, but to the life of artist Ian Fairweather. The judges were struck by the analogies Allison's poem drew between the last reclusive years Fairweather spent on Queensland's Bribie Island, and Christ's final night spent praying in the garden of Gethsemane. This multi-layered approach was what ultimately set the 1st prize winning poem apart.'
Congratulations to the shortlisted and winning poets, and thanks to Queensland Poetry Festival for allowing Verity La to publish the poems and artworks that inspired them.
Gethsemane, Bribie Island 1958 (Dael Allison)
after 'Gethsemane' by Ian Fairweather 
evening draws sludge-grey over bribie's huts and bungalows. soon men will lie
in attitudes of the dead, night a purpose to give themselves up to. all day black
cockatoos – yellow-tailed and red – gossiped in the island pines, cracked cones
hard as olive pits, dropped them to the sand. sharp points pierce my naked feet.
how to convey geometries of this lonely place, trampled paths, grubs burrowing
oblivious under bark. can abandonment be measured on cardboard? lamp-light
makes time and colour fugitive, load the brushes before the kerosene runs out.
paint an offering, a chalice of wine or blood, poisoned in hindsight. all things
can be renounced: jam-jar, row-boat, life – that grand obsession. escape fades
into distance. mopokes hoot three denials, no knowing if they watch, or sleep.
line and resolve circle and meet at the point of surrender, marked with a cross.
Agony in the Garden (Magdalena Ball)
after 'Gethsemane' by Ian Fairweather 
it's here, just this spot, soft breath of life against my cheek, insistent, the way you
break into angles against my hips, your lips moving unwilling through the maze
darkness comes from within, inherent, so when night finally arrives, this grove of
olive trees resolves to lines and shapes, your eyes shaded by the weight
blood tears, the world broken into abstraction, there is nothing I wouldn't do now
scale the walls you've placed around yourself, find you in the spaces the cracks
where starlight bends, where nothing is visible, not even your face, sensing only
the edge of your jaw, your shrugging shoulders, thin as a ruler's edge, tortured
into the confines of an ever repeating death, waiting, slipping, your prayer
layered in green tissue, envy, solace, and just this spot, waiting always for
another word, another breath, the trees creak sweet agony, soft, ready to submit
Homage to Shead (Joe Dolce)
after 'Homage to Rembrandt' by Garry Shead
Come now, Erato, and I'll tell you, not
of Matthew's angel, Jacob's wrestling,
the Shepherds' vision, or old Abraham's
entertainments, departures from Tobit
and Tobias; nor will you see phantoms
of the Master's darkness, the three of four
children dead (with their mother), seductions
of nurse and maid, the pauper's burial;
not chiaroscuro's light and umbra,
but Boyd's Tinkerbell muse, held by a leg,
the painter's eyes closed, about to be slapped,
Saskia/Judith watching at the door.
Three Winters (Maddie Godfrey)
after LS06, by Michael Zavros
I am not thinking about his hands, only how promises turn cold
like forgotten tea cups on bedside tables. I am thinking about
all the warmth I have held without knowing its shape, how empty
palms wait like tarmac. I lost so many lovers like house keys
I stopped locking the door. Knew that the wind would prove itself
a companion, of sorts. I am not thinking about those Roman remains,
excavated skeletons still holding hands after two thousand years.
two thousand winters. I am not thinking about you as skeleton,
all the ways you remain. I'd invite scars of soil beneath my fingernails
just to excavate the shape of your hands. it has been three winters.
Too Late for Taxidermy (Joe Dolce) 
after LS06, by Michael Zavros
No nerves, arteries or veins,
no Versace, dressage or pretty boys,
Lion Skull Number Six,
free of bare ass,
stares outward, turbinate bones
of nasal cavity,
once enhancing a hunter's sense,
now immune to cologne,
bodiless, six hundred pound bite,
clamped tight,
hearthole in the head,
bone bowling ball trophy.
____________________________________________________________
Dael Allison is a poet, fiction writer, essayist and editor who is undertaking a Doctorate in Creative Writing at the University of Newcastle. Her research focus is the literature of the Hunter region, and her creative project a short-story cycle based in the region. She has won prizes for poetry and essay, including the Wildcare International Essay prize. Her Masters in Creative Arts at UTS (2012) researched modernist painter Ian Fairweather. The result was a volume of poetry, Fairweather's Raft, published by Walleah Press in 2012.  In 2014 eleven of Dael's Fairweather poems featured in a soundscape in the ABC's Poetica program. She has also had two poetry chapbooks published by Picaro Press (2010 and 2013).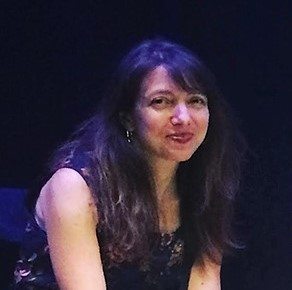 Magdalena Ball is editor-in-chief of Compulsive Reader and is the author of several published books of poetry and fiction. Her latest novel is Black Cow (Bewrite Books) and her latest poetry collection is Unmaking Atoms (Ginninderra Press).

Maddie Godfrey is an Australian-bred performance poet, writer and theatre maker. At 22 she has performed at the Sydney Opera House, The Royal Albert Hall, The Bowery Poetry Club and Glastonbury Festival 2017. Maddie was recently a writer-in-residence at St Paul's Cathedral in London. She is not a morning person. For more information visit Maddie at her website or on Facebook.
Joe Dolce was born in the USA and moved to Australia in 1979. He is a singer, songwriter, composer, essayist, poet, and the writer and performer of the most successful Australian song in history, 'Shaddap You Face', which went to number 1 in fifteen countries. He is the winner of the 2017 University of Canberra Health Poetry Prize, with an 8-part choral libretto, and was long-listed for 2017 University of Canberra Vice-Chancellor's International Poetry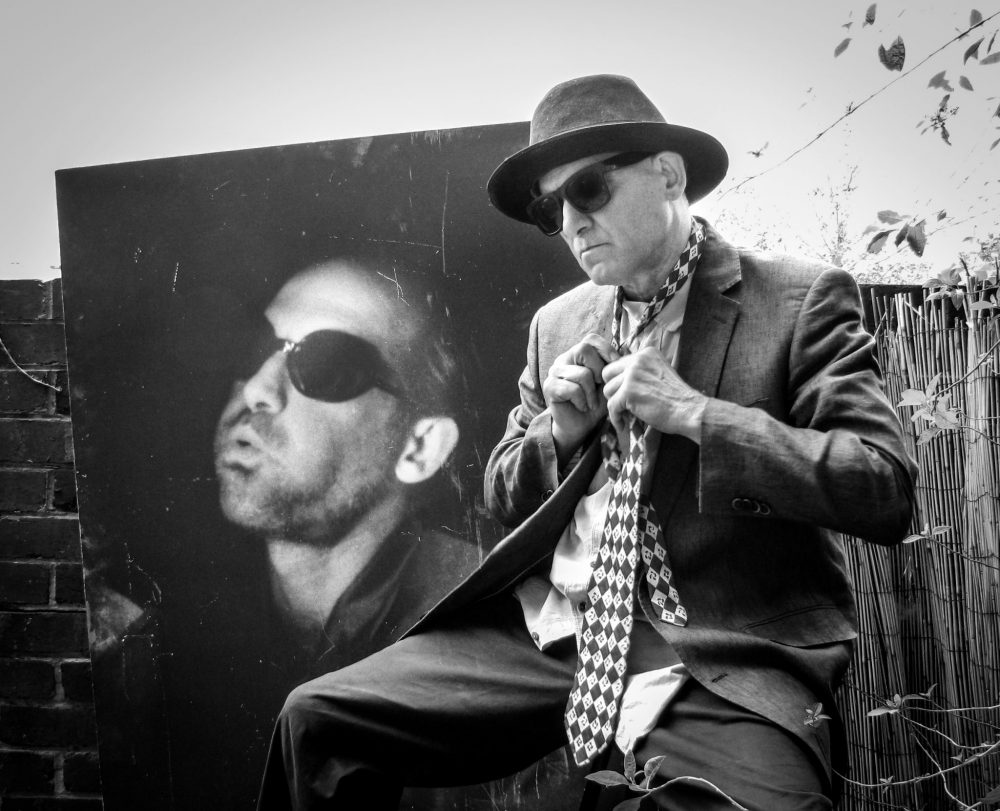 Prize. He was shortlisted for both the Newcastle Poetry Prize and Canberra Vice-Chancellor's Poetry Prize in 2014, and was the winner of the 25th Launceston Poetry Cup. His poetry has appeared in Best Australian Poems 2015 & 2014, and has been published in Meanjin, Monthly, Southerly, Cordite, The  Canberra Times, Quadrant, Australian Poetry Journal, Not Shut Up (UK), North of Oxford (US), and Antipodes (US). Joe is a recipient of the Advance Australia Award. He is presently on staff at the Australian Institute of Music teaching Composition (with special emphasis on setting poetry-to-music). His latest book, On Murray's Run (Ginninderra Press), comprising 150 poems and song lyrics selected by Queen's Gold Medal for poetry winner Les Murray, will be launched on Oct 14, at Collected Works in Melbourne. For information visit Joe's website.
Posted on October 28, 2016 by Verity La in Events, Heightened Talk

The Philip Bacon Ekphrasis Award, now in its second year, is named after one of Australia's premier art dealers. All the paintings used in the competition are personally selected by (and from the collection of) Philip Bacon, the patron of Queensland's only ekphrastic prize.
The word 'ekphrasis' comes from the Greek 'ek' (out) and 'phrasis' (speak), as well as the verb 'ekphrazein', which means to call an inanimate object by name. Artistically, ekphrasis is a rhetorical device in which a visual object, usually a work of art, is vividly described by another artistic medium — in this case, a poem under 12 lines in length.
This year's Philip Bacon Ekphrasis Award judges were Nathan Shepherdson and Chloë Callistemon. First prize went to Gail Hennessy, second prize to Matt Hetherington, while Ashley Haywood,  Gabrielle Higgins and Pam Schindler were highly commended.  
Verity La are proud to present all five ekphrasis, plus the artworks that inspired them.
The Dichotomy of the Paper Flower  (Gail Hennessy)
After Emily Kngwarreye's 'Drying wildflowers'
in the touch of reflected stillness
rhizomes' under-earth connections
link the knuckle bones of country
scaffolds of roots umbrella into a
blossoming of dried amber, a button
box of circles marbled into pattern
our eyes reach to Braille touch
the dryness of disparate wildness
the daubed precision of reflected stillness
autumn colour scatters to tessellate
an inland vision of sky-pooled water
x-rayed over a skin of parchment
Soon Ago  (Matt Hetherington)
After Emily Kngwarreye's 'Drying wildflowers'
we're here, so let's meet in the middle for as long as
the sun is warm and doesn't make a sound
no one's hiding anywhere, the air doesn't cover its face
and earth offers soft things so they skin-drink the day
these hands are as busy as flies but
hope you're not reading too fast
what's known, what's always shown, you can feel it
with seeds all around, no need to ask
what's the point of a circle?  don't get stuck
like a stick in the muddy, the sky is in the ground
On long walk away from away and waking with the sun  (Ashley Haywood)

After Emily Kngwarreye's 'Drying wildflowers'
light]  and          spoor    [who in the?]
circling               the lips  of
old graves                  futile tussock
mounds          and       roots
suppering on
ash      [smoke in the]
to feed  their   heavy      heads
[distance] full   of epitaphs
seeds  soon
the belongings of wind                    and [
Drying wildflowers  (Gabrielle Higgins)
After Emily Kngwarreye's 'Drying wildflowers'
it  all  moves…
these pleasing still
points of fore and background
though each mark
is felt…like recall
and I can only think of wattle
tangled in my hair…the cubby house
of weighted boughs of it
sweet….bright….back
when I knew my spot
Landscape (Pam Schindler)
After Dorothy Napangardi's 'Karntakurlangu Jukurrpa'
I remember arriving with the grasstree spikes
in creamy flower, taller than a man,
the birds balancing to feed
on such cones of sweetness
in the excited air —
the dead in their trees, speaking and sighing,
the wind in their leaves —
the locked and breaking
honeycomb of days
the hooked blanket of the land
the mesh of light
the tongues of the white rain
____________________________________________________________
Gail Hennessy has been published widely in newspapers, literary supplements, journals and anthologies over the last forty years. In 2010 her collection, Witnessing, brought many of these published poems together with new poetry. Witnessing followed her Doctoral thesis, 'Testiminio: Witnessing my Mother's Life: Race and Identity in Twentieth Century Australia'. She has completed a second collection of poetry soon to be published.
Matt Hetherington is a writer, music-maker, and moderate self-promoter living in Brisbane. He has been writing poetry for over 30 years, and has published 4 poetry collections and over 300 poems.  His first all-haiku/senryu collection For Instance was published in March 2015 by Mulla Mulla Press.   He is also on the board of the Australian Haiku Society.
Pam Schindler is a Brisbane poet, and drew on memories of Moreton Island in writing this poem.  She is the author of one book of poems, A sky you could fall into (2010), and her work has been published in Australian journals including Meanjin, Hecate, Island, and Australian Poetry Journal.  She went to write in a Scottish castle as a Hawthornden Fellow in 2013.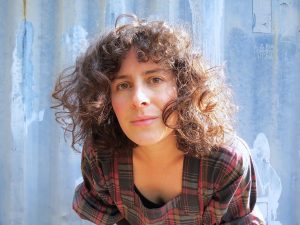 Ashley Haywood is a writer, editor and poet. She has seen her creative and scholarly work published and performed in Australia and overseas. She recently received a PhD for her creative research thesis titled Harlequin Blue and The Picasso Experiment. Some of her most recent creative work appears in TEXT and Spineless Wonders' anthology Out of Place. This ekphrasis poem belongs to a growing collection of iterations, another of which is forthcoming in Southerly. She is an Associate Editor at Rochford Street Review.
Posted on October 19, 2016 by Verity La in Events, Lighthouse Yarns, Verity Views
Australian author Bruce Pascoe writes in the dark arts of true story. His latest work, Dark Emu, shatters myth, open wounds and shines a radiant light across the dark matter of the tales we dare not share.
Interview by Jade Richardson
In the beginning was the word, and the word, in this case, was sorry.
Sorry is a very loaded word in Australia. Sorry kept the nation on the edge of its wonky seat for generations as we wrestled with our 'native issue'. A little word like that – quite a pretty word really – nearly tore the nation in half, and risked the spilling of even more blood, beer and Sauvignon Blanc than usual.
Sorry is a word that breaks spells. An open sesame for the dark spaces that lurk, unloved, unexplored, unwelcome in us all as individuals, and as members of the messy Earthling story. But sorry – as award-winning Australian writer Bruce Pascoe is here to point out – is only the first word in this healing journey, and certainly not the last.
'Everybody's hurting and nobody wants to talk about it,' he says. 'In Australia, we've got a dominant culture that has fabricated an impossible story to justify a history of theft, violence and misery and has damaged its own soul in the process.' And the end result of that? 'A nation of black people constantly reduced to despair, a nation of white people tumbling into depression, addiction, violence and sadness, and a planet in trouble all over the place,' he says.
'I'm telling an Australian story, but it's a very global conversation – one we have done a deliberate but stupid job of ignoring for a long time. There's a wound in the soul of the world and we're all paying for it.'
He has hit such a live nerve with this dark medicine that his passport bursts with stamps from Mongolia, Britain, Ireland, America, India, New Zealand and soon Indonesia, where he is invited to speak this month at the Ubud Writers and Readers Festival, Bali, about the power of breaking taboo.
Bruce Pascoe is an indigenous writer whose white-fella heritage links to Cornwall in England, and whose Aboriginal bloodlines span Bunurong, Yuin and Tasmania country, Australia. His is one of the excruciatingly few voices left of the most ancient surviving culture on this planet. The reasons for that are dark and terrible. They are part of a shadow that haunts the Australian culture, and all cultures really, in the same way your own wounds, grief and abuses haunt you – you know… the ones you're too ashamed to admit.
His people were on the land in Australia while the pyramids rose and fell, and all through the Crusades. They were there as Alexander marched his elephants, as Egypt crumbled under famine, all through the plunder of the Incas and while Jesus melted on the cross. If you want to imagine what true sustainability looks like, you will need an Aboriginal eye to see it, but that's not really likely, because the Aboriginal is regarded still, Bruce argues, as the lowest grade of life on their mighty land, Australia.
As author of twenty-nine books, winner of the Australian Prime Minister's Literary Prize, and subject of growing acclaim, Bruce is using words, lots of them, and with tender ferocity, to turn Australia's gaze, and perhaps the world's, toward the stories we dare not share.
For starters, he wants to clear up a few true facts about Australia's past. His most recent work, Dark Emu, is a non-fiction study of precolonial Aboriginal culture and conditions. It is a carefully told and well-evidenced proof that no, Australia was not empty and uncared for when the British colonists arrived – and yes – Aboriginal people were very much involved with cultivating, settling and working the landscape using engineering, crop raising, irrigation, horticulture, building and patience – which is nothing short of gob-smacking news to your average Aussie.
'We're a nation told from childhood that Aboriginal people were filthy and stupid and lived under bits of old bark held up by sticks, eating witchetty grubs,' he says. 'That was the story the colonists made up when they got here, to steal the land and break the soul of the first people. It's a story they refined to a terrible precision across America, India, Africa and everywhere. The same one they keep telling today, and it's keeping us all, on both sides, stupid. Believing this utter nonsense robs us of our dignity and worse, it damages the land and shuts us all off from the beauty of what life here is really about.'
That beauty, he offers, 'is the wonderful thing Aboriginal people have been trying to share for 220 years! It's what we learned from 100,000 years living on this country; that the Earth is alive, it's the great mother of us all, we are made of her. When we care for her, when we connect back to country, we feel better, we make good decisions, we prosper. We stop living like rats in a cage, and give up this idea of dominion. You'll be amazed at how beautiful it is – this way of living honestly, gently, in love with the land.'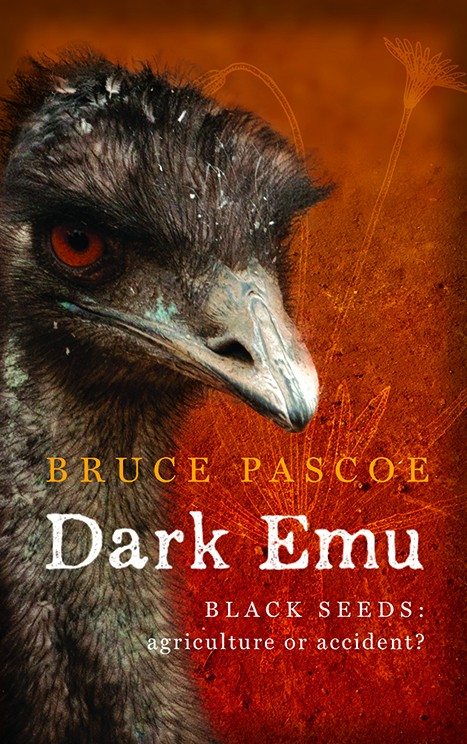 Dark Emu is an important political book because it shatters the idea that Aboriginal people were, in Bruce's words, 'backward, useless and unintelligent', the loose validation for their dispossession, dismantlement and decimation by white settlers from 1788. But it is an important book morally, too, because it cuts a step for all of us – of every race and nation – to speak the truth, to retrace our pasts and let whatever shadows lurk within us have their rightful place in story.
Which brings us to the second big word in Bruce's re-creation tale. The one that makes him a powerful and sometimes unpopular writer in his homeland. It's another great Australian expression: tough!
'Sorry if this is uncomfortable,' he says. 'But tough! Bad luck! Sorry does its job, but it doesn't fix the problem – as anybody who suffers knows. Our stories, everywhere, are based on the lies of oppressors and the silence of the heart broken. Things are going backwards around here. We've got a nation, if not a planet, in serious trouble, and it's time we sorted a few things out.'
Some might lament that it's actually well past that sort of time. Pascoe knows it. He sees the evidence everywhere. 'I've got work to do,' he says. 'Me and the other writers and song makers. We've got to clean up the story, get back to the land, let the dark stories in so we can pass on a better future to our grandchildren. If you want to say it's too late, that the whole place is going to hell, well, tell that to your kids and see how it feels.'
'We're living with a shadow,' he says. 'It shows up in depression, anxiety, addiction, alcohol, sadness – this guilt, if you like, it's the conversation we're too scared to have, it's very painful to go there. It's coming from the land, that has absorbed all this suffering, and from all of us, because we're a part of the problem. But the writers, the artists, the song makers, they have to get involved with this. We have to risk it, endure it, withstand the bruises – because this is how we cure ourselves. It is good for all of our souls, for the land, for the future, for everything.'
'All us writers, we need to get back to the country, and see her as the mother of all. Let her speak, do some listening. Feel it, the story that's all around us, and tell that. I want to see writers everywhere going back to the land. Telling true stories. Ones from the heart, and not from the pocket.'
If you think about it, it's the same everywhere. It's the same thing broiling and simmering and farting away in nations all over the world; the same issue festering and aching in most of our own lives too – this deep, almost bodily knowing that something is wrong, someone did wrong, that there is very much a fly somewhere in the earthling ointment.
While we busily invent our histories, manifest our destinies and insist that the past is dead and gone, its victims and stories with it, Bruce's writing takes us to the very edge of that black hole and begs us to jump in. 'We can't dodge the truth of it,' he says, 'not as cultures or as people. The past is where we come from, it's in our souls. We've tried this idea, of 'just getting over it', but it's not the way and we've got a planet in crisis and a mentality of war and murder and shadow to prove it.'
But what to do? I wonder. 'People ask me that all the time,' Bruce says. 'And I say, 'see that Aboriginal lady over there? Go ask her to come to your place for a cup of tea. Have a cup of tea, take the time, share some story. It's enough. Those old ladies, they come to me later and say, Bruce, that was the first time in my life I've been in the house of a white person!'
'You cannot accept the gifts of those you have lied about or silenced,' he says. 'And our people, we have so many gifts to offer. There are the plants we know that don't damage the soil, that grow abundantly and require no pesticides or ploughing or irrigation. There are plentiful grains, ways with water and building – there is over 40,000 years of working knowledge about how to thrive and share and be happy on this country, but you can't take that from a broken people you see as failures, can you?'
He named his book Dark Emu to honour the starless-void in the Milky Way, shaped like an emu and riven with ancient Aboriginal story about the power and beauty of darkness, emptiness, the creative spirit.
'There's a story told about how our people, these earliest of all people, were afraid of the dark,' he says. 'Nonsense! We revere the dark! We listen to the dark. We embrace it as part of the whole story, and it's vital now for us all to go there, to get on track, risk the hurt and the fear and the grief so we can heal all that and move forward.'
This is the dark art of true story and here is an Indigenous man who's applauded for bringing it to the table, proud to say he's summoning up the spirit of his people. Here is a father, a grandfather, a mentor and bushman who sounds strong when he says he's 'busting a gut, doing the work', chiselling the space for us all to just open our hearts.
'I'm here to say, for all of us, it's ok to look at the secrets, to get that stuff out, and cleared up and included. There's a wound here,' he says. 'It's made of shame and grief and a horrific lack of generosity. This is not a black man's wound, this is the state of the whole place, and all the newspapers in all the world are reporting the repercussions of it every day.'
Bruce Pascoe, soft-spoken and funny, is pointing his finger, and his mighty pen as well, not at the stars, to which modern man is pinning his hope, but to the excellent darkness that holds them, offering us all a way home, to Earth.
Bruce Pascoe is speaking among a host of powerful voices at the Ubud Writers and Readers Festival in Bali, Indonesia, from October 26 – 30th. 
____________________________________________________________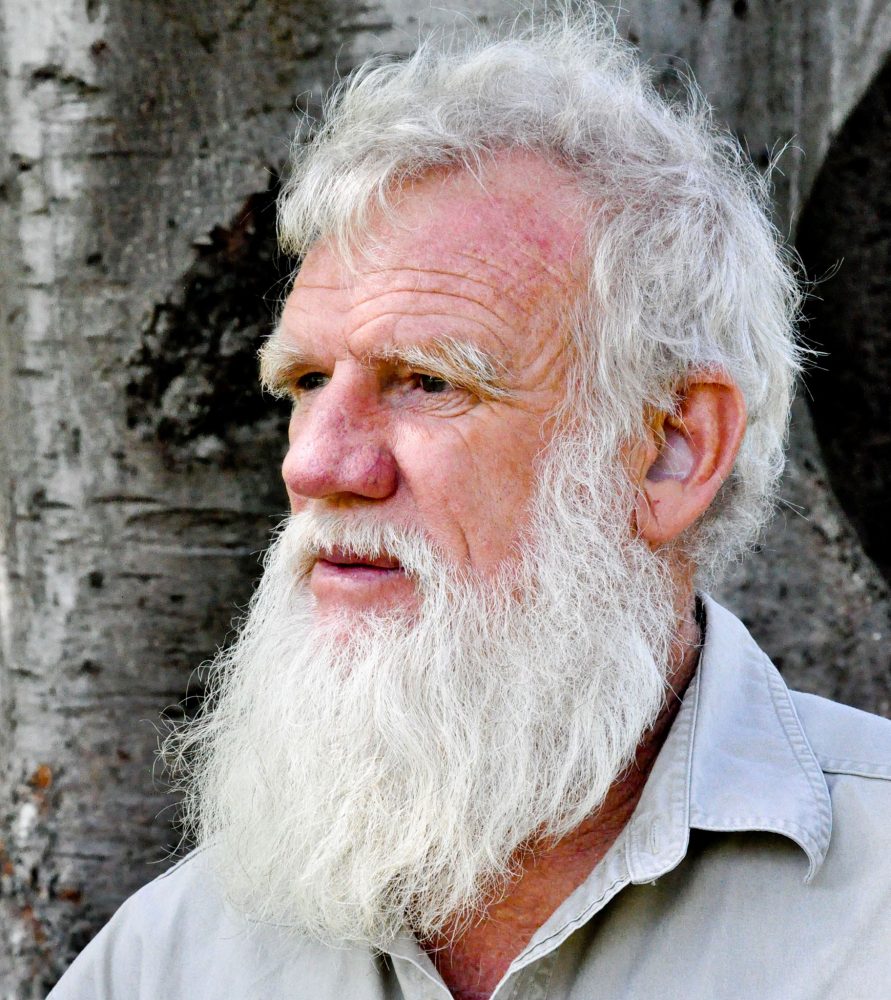 Bruce Pascoe is an award-winning Australian writer, editor and anthologist. He has published and edited Australian Short Stories Magazine 1982-1999, and has won several national literary competitions such as the Prime Minister's Literary Award for Young Adult fiction (2013), The Fellowship of Australian Writers´Literature Award (1999), The Radio National Short Story Award (1980) and the FAW Short Story Competition (2011).
His latest novels are Bloke (Penguin, 2009), The Chainsaw File (Oxford, 2010), Fog a Dox (Magabala, 2012) and Mrs Whitlam (Magabala, 2016). Dark Emu, a history of Aboriginal agriculture, was published by Magabala in 2014 and won the NSW Premier's Book of the Year. His film, Black Chook, premiered in 2015 starring Brendan Cowell, Jack Davis and Lynette Curran.
Bruce is a board member of the Aboriginal Corporation for Languages and lives in East Gippsland.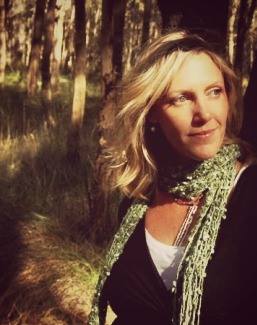 Jade Richardson has done most of the usual things along the way to poetry, including studying Law, Literature, and Criminal Psychology, getting sick, traveling, being melancholic and occasionally being slayed by the wonder of it all.
She won the Judge's Prize at the inaugural Ubud Poetry Slam in Bali, as well as awards for her work in short story and erotica. She is published widely as a features writer, with a particular interest in fringe dwellers and Indigenous story-keepers, and has spent long stretches of time in tents, staring at the earth. She blogs at Passionfruitcowgirl.
Posted on October 12, 2016 by Verity La in Events, Heightened Talk
By Tim Heffernan
It is significant that the poetry of Benjamin Frater is reprised for the 2016 Wollongong Writers Festival and that he will be an integral part of the Mad Poets Workshop to be held on 22 October, as well as the Mad Hatters Tea Party to be held on 27 November. It is as if Ben never left Wollongong University and the process of immersion in Ben's poetry has been serendipitous – so much has come together, so magically.
Just last week I learned from Alise Blayney, Ben's wife, that he wanted to run poetry workshops while people were waiting hours for their blood test results so they could receive their appropriate dose of Clozapine, the powerful anti-psychotic that eventually defeated Ben. These Clozapine Clinic Workshops were planned for Banks House in Bankstown but Ben became unwell and they never got off the ground… until now. Ben's workshop program will inform the Wollongong Writers Festival's Mad Poetry Workshop, which will include:
Surrealist games and Q & A
Automatic writing 'first thought, best thought'
Poetic/Prosaic sketching – mind is shapely, art is shapeless
Response to stimulus – process of imaginative / symbolic association
Cut up experiments
Group collaborations
I have a long term interest in the poetry that emerges from individual experiences of madness. The first time I went mad in 1983 I took with me to the psych ward copies of Peter Kocan's, The Other Side of the Fence and Kurt Vonnegut's, Slaughterhouse Five. Back then I knew that the world would end if I did not live past my 24th birthday, so this was to be the only voluntary admission of my psychiatric career as I sought protection, asylum, from those who sought to kill me and end my world. It was a mad world then – a cold war, Reagan's Star Wars, the invasion of Grenada, the bombing in Beirut, the downing of the Korean airliner KAL 007 over Russia, and my love had left me for good. That madness bit me again in 1985, with a couple of admissions to Kenmore Hospital. My poem, 'Reasonable Delusions of a Religious Nature', originally published in 2007 in Coral Hull's Thylazine and reinvented as a prose poem earlier this year in Verity La was my way of making sense both of the world's and my own madness. The poem finishes,
you look into a mirror and recollect a face.  confess  your  grand
delusion: leave  this  unholy place. promises  of  armageddon to
be unleashed when you were dead. the  asylum  had  been  your
shelter: the  atoms split inside  your head.  read  six  sane  years
later,  how we just missed world war three.  this was  your  mad
delusion. is it  truth  that  you now see? each  spring-time sense
the surge of see-saw swings  to  be swung: tranquilise sensation
so these spring songs can't be sung.
Sadly, our world seems even madder now, a world where our very being, the 'is', explodes and decapitates itself on our YouTube feed. And sadly too, 2007 was the year that Ben Frater lost his life to the medication that was prescribed to save him from the horror that some call schizophrenia.
I'm not sure if Ben ever listened to the radio, but if he did I'm thinking that he probably never would have thought he would one day be performing his poetry on Radio National. I came to hear Ben one Sunday morning just over four years ago as I listened to Lisa Nicol's award winning radio documentary Pray Ho'tell, quickly entering a surreal world of poetry, madness, medication, love, yaks, domestic violence, Catholicism, Campbelltown and Wollongong University. Suddenly here was a poet whose poetry was madness, whose madness was poetry and much of his story had been played out in places so close to me.
The next time I heard Ben read was at a mental health consumer conference in 2014, So You Want To Change The World, organised by a fellow consumer worker Douglas Holmes. Douglas had videoed the footage of Ben reading at a Mad Pride concert in Campbelltown in 2006, and so I got to read my poetry with Ben and his partner Alise, also a mental health consumer worker. I think all those present understood how Ben's poetry could still change our worlds and some of us promised to keep pushing the change. Ben's Clozapine Clinic Workshop qualifies him as a mental health consumer worker too, I think.
Since then Alise has shared Ben with me in conversation and emails full of mutual coincidence and connections. While we are familiar with Ben's love of Blake, Artaud and Ginsberg, with 'visionary poetics', it was through the work of Charles Bukowski and through the music Alise and Ben loved that I learned more of this man and this beautiful poetry charged relationship. Ben was Bukowski's 'The Man With the Beautiful Eyes'. I see Bukowski's poem as a metaphor for the way the world and psychiatry traditionally responds to madness and I think that Ben's poetry sought to change this.
but his eyes
were
bright.
they blazed
with
brightness…
our parents,
we decided,
had wanted us
to stay away
from there
because they
never wanted us
to see a man
like
that,
a strong natural
man
with
beautiful
eyes…
they had been
afraid of
the man with the
beautiful
eyes.
and
we were afraid
then
that
all throughout our lives
things like that
would
happen,
that nobody
wanted
anybody
to be
strong and
beautiful
like that,
that
others would never
allow it,
and that
many people
would have to
die.
(From 'The Man with the Beautiful Eyes' by Charles Bukowski)
Alise tells me that one of Ben's favourite lines was from Arthur Rimbaud – 'the poet is a thief of fire'. And Rimbaud could have been describing Ben when he wrote, 'I say one must be a seer, make oneself a seer. The poet makes himself a seer by an immense, long, deliberate derangement of the senses.'
By Alise Blayney
Ben's life was poetry and when it comes down to it that's all that really matters, right?
The verse. One can be immortal as long as one leaves some work behind. I'm so glad Ben did. We made a secret pact, and promised each other that, 'Poetry is the bottom line'.
I remember him saying at his Dad's hotel: 'We're gonna eat, breathe, live, shit, piss and bleed poetry!' After all, words and art are the only things which remain immortal.
These past 9 years I've been looking for signs of Ben everywhere. I catch glimpses of memories in flashback – the fiery flick of red hair on a bus, a sidewalk dweller whose eyes flash fever, a stranger on the train echoing a 'hideous heckle of hoot hysteria'.
When I look back on his experiences of mental and emotional distress, I am reminded of the quote from R.D. Laing: 'The laugh's on us. They will see that what we call 'schizophrenia' was one of the forms in which, often through quite ordinary people, the light began to break through the cracks in our all-too-closed minds.' (Laing, R.D. The Politics of Experience and the Bird of Paradise. Harmondsworth, 1967, Penguin.)
That's exactly what one could call Ben's relationship with madness – a light that was cracking through, a light so powerful it penetrated through the everyday mundane and transported him into other dimensions. Ben was clearly 'lifting the veil' and having a consciousness expanding experience. His fascination with esoterica and the occult world can be seen throughout his poems.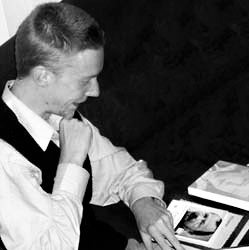 I was 24 years old when I met him at Wollongong University and he introduced me to these other worlds, quickly becoming my mentor, guide and peer, especially when it came to literature.
Laing also wrote that 'Madness need not be all breakdown. It may also be break-through'. This quote reminds me so much of Ben's work, and informs the nature of the peer support role Tim, I and many others do in the mental health sector today. We aim to support people through their recovery journey by empowering them to see that mental health issues are a profound part of the human experience. We don't ask the question 'What's wrong with you?' Instead we ask 'What happened to you?', which can in itself be a 'breakthrough' compared to the way traditional services have operated in the past.
I think Ben would have made an extraordinary peer worker, and this is the time to celebrate his work. He was dedicated to exploring the relationship between automatic writing and the schizophrenic vernacular, within which he saw the subconscious mind merging into consciousness. He lived between worlds, and wrote in his notebook how he considered the 'Poet is Priest; Poetry as confession; Performance of Poetry is exorcism'.
Confession and exorcism are evident throughout all his verse, particularly in his first published work, Bughouse Meat. Here is an excerpt, entitled 'The Argument'.

THE ARGUMENT
the dreamer who butchered his arm to challenge his reality,
now butchers his reality to challenge his arm.
My forearm is a wounded shark
My forearm is a crippled highway
My forearm is an imaginary tool
My forearm is a Nocturnal ballad of hieroglyphs,
a battered-birdwing,
a supplicatory of bleeding ghosts,
the end of a lion's tyranny,
an ancient Crocodile skull,
the nightmare and war of Spring,
a Catholic Yak's exorcism,
My forearm is our Golden fingerless child
a piece of Apocalyptic debris,
My forearm has closed eyelids,
is an Anti-american-warcraft,
the memory of wild horses,
its own executioner,
My forearm is Hell's kiss of smothered lips,
your lack of perception,
the rage of a Blind Salamander,
a voyeur while I sleep,
a breast-less woman
and a toothless old man tapping his foot to the
rhythmic convulsions of a
dead ocean,
My forearm is the active desires of Akhenaton,
the left wing of Christ, the right fist of Allah
and a Sanskrit-stitch-path,
My forearm is the bloodblack-Sunrise,
a dead man's trepidation, a dread man's trepidation,
My forearm is A Subaqueous Prison,
the mind that eats your leg,
My forearm is tomorrow's bitch, today's whore and last night's insomniac,
My forearm is a multitude of trenches and razor wire fences with the flesh
STILL HANGING ON!
My forearm: a Luna ladder,
a gutted reptile,
My forearm forces electricity down the blue throat,
My forearm is an arrow dreamt beyond this cell,
a Chinese Red Rhapsody,
an African Gunrunner,
an Alcoholic automobile,
My forearm is an Aborigine wounded by the white FleshFlash of numerous
Endeavours,
My forearm is our unclear nuclear future,
My forearm bleeds its own delight
My forearm refuses to bomb its enemies and dives into the rubble
My forearm is a solar backlash
My forearm invites refugees, provides none but exists in asylum
My forearm is the culmination of Hissing Apples and rotten skin,
My forearm is a docile blonde occupational therapist
My forearm is an Alcibiadian: the father of Flagellation
My forearm: a Hysterical Spartan Junkie
My forearm includes four thousand, seven hundred and eighty one billion,
seven hundred and ten million, four thousand four hundred
and twenty two Tentacles and as many years of Marineric tradition,
My forearm breathes through incisions also known as gills
My forearm is Marvell's dog,
a bashed cherub,
a thick vibrating web of Agony,
My forearm is a headless cemetery of flesh,
affected by a 205 year old poet,
My forearm is a liar and tomb; a Miltonian Mutiny that groans t'ward
the heavens,
My forearm is the unfurled Dragon abdomen with its five heads of blood and gristle,
My forearm remains remorseless for its mutilation
My forearm belongs to nobody
My forearm is a cut worm and blind maggot,
My forearm is a desperate corpse and Rabid carcass
My forearm desires the God of panicked birds and difficult Pyramids
My forearm is a sleepless cannibal,
My forearm is a liturgy of psychotic hooks displacing my mental weight
and suspends me nowhere in imagination,
My forearm is a meek neck waiting for the last train; our long red guillotine
My forearm bares the burden of backyard industry and institution,
My forearm witnessed the locusts under Paul's eyelids
My forearm can't wait for the gun to become a Mushroom
My forearm depicts a dappled sky and sickly horizon,
My forearm will inoculate your reams of dreams
My forearm leaves your clitorial gland Yowling!
My forearm requires "more legs!"
My forearm remains defiant in the face of C.B.T and E.C.T
My forearm cannot lose or loose this RAW-Shackle
My forearm is a pillar of assassination and Masturbation
My forearm is a burning song-stick,
My forearm is Wracked and demented with Seraphic sinew;
the exalted Koala-Gut,
My forearm is a preter-mortem-Islamic-nocturne,
a bulging dead foetus,
a legless Noctambulist,
a deformed tiger eye,
My forearm releases its ghost in gaseous-dead-dove
My forearm is a syntactical activist
My forearm eats its own sores and admires the half baked moon
My forearm sleeps on rubber pillows,
My forearm is my brother
My forearm is a Kangaroo Blood Cult
My forearm is my mad hairless dog
My forearm exposes limp wrists to solar blades – My RA executioner –
My forearm observes the bomb-hollowed-world holding hopeless candles,
invites the world's collective Terror into its veins, up arterial trenches,
perforates my soul and shakes fire between trembling scales,
My forearm stinks of Shark-Cunt, feels underbelly stingray sex, withholds
Moray Eel masturbarion and all the corporeal grandeur of 
Marineric Mating
My forearm is the chant of a dead Nun, a tortured priest and dying lama
My forearm is the impure amazement and living memory of BLEEDING VEINS
AND BEATING WINGS!
http://https://www.youtube.com/watch?v=xuspev23b3U
Ben Frater's full-length collection 6am in the Universe (which encompasses poems from Bughouse Meat) can be purchased from Grand Parade Poets.
Visit Wollongong Writers Festival for more details about the Mad Poets Workshop and Mad Hatters Tea Party.
To support the activity of the Mad Poets at Wollongong Writers Festival, donate here.
______________________________________________________________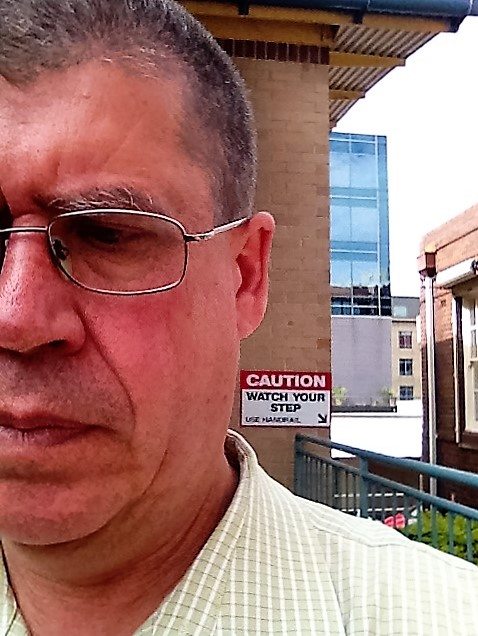 Tim Heffernan lives in Wollongong. He was born in Hay, on the banks of the Murrumbidgee and after spending most of his life swimming upstream, has mysteriously ended up on the coast.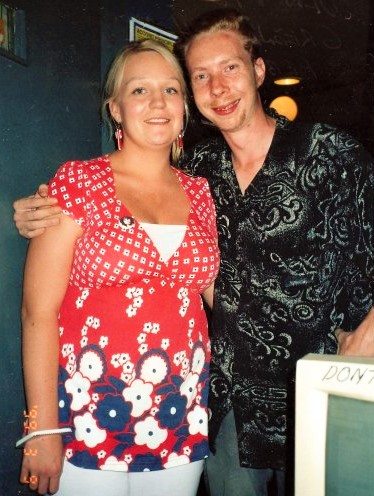 Alise Blayney is a poet and peer worker. She was the key to YEK's semordnilap and Ben's favourite Yakkity Yak. Glimpse her through 11:11, where there awaits a synchronistic soundtrack.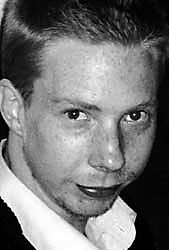 Benjamin Frater (27 February 1979 – 4 July 2007) was a talented and original poet who after many years suffering from schizophrenia died at 28. Pretty much unknown to the wider poetry community his only publication was Bughouse Meat (2003) a chapbook. At the time of his death he was working on Preyed Hotel a fragmentary epic centred on the Green Acre Tavern (where his father is licensee) but which also grows out of the joys and sufferings which marked so much of Ben's life. From the age of 19 he kept returning to the Faculty of Creative Arts, University of Wollongong, where he was about a semester away from finishing his degree. (Having him on campus for nine years was like having a permanent Writer in Residence!)
Three things dominated Ben's life: poetry, his illness and the devotion between him, his family and friends. Of course schizophrenia could make him a very demanding person at times (though the greatest demands were alas on Ben) but he was also extremely giving. As a friend and as a poet he was not a snob, and although his work was high powered and erudite, to the point of appearing elitist to some, this was a man who loved the work of Nick Cave and The Doors, who could surprise everyone by bursting into Country and Western numbers, and who loved playing the pokies at the Illawarra Leagues Club accompanied by a schooner of Guinness. He could use the world 'yes!' in conversation with great force, with his other aural trademark being a good natured giggle.
With the exception of the great Francis Webb it is not in an Australian poet's job description that they be rhapsodic, surreal and visionary. Well this is where Ben came in and even went one better, creating 'visions' out of Campbelltown (his home town) Greenacre and Wollongong, with acres of his imagination populated by amongst other beings threatening minatours and scorpions, true, but above all by life affirming yaks. (For whatever reason he called himself the Catholic Yak, whilst this writer was the Protestant Elk!) At times Ben's poetry may have been large, unwieldy and frequently nightmarish but with his extraordinary humour to back proceedings they were always written for an audience's enjoyment. Anyone who heard him at his best (his joint book launch with fellow poet Rob Wilson or his recent, and last, recital at the Five Islands Brewery) will attest to this, though the power of his performance was such that like Hendrix at Woodstock he had to go last, no one could follow Ben.
His close friend Habib Zeitouneh tells how at Airds High School Ben was part of an 'arty' group which was respected because of their ability at winning debating competitions and academic prizes. In year 12 he organized a reading in the Matador Room at his father's Golf View Hotel, Guilford with over one hundred hearing him read his own work, with his grandmother Florence Bond as special guest. Habib describes Florence was Ben's first 'go to person' in poetry. Ten years later it was Ben who had this role, however briefly, among many younger writers of Wollongong. Earlier with Rob Wilson, Tim Cahill and Ben Michell he had formed the Syntactical Activists, a group dedicated to poetry and undergrad goodtimes. With Rob he instituted 'shoot outs' marathon phone calls where each bombarded the other with words, phrases and indeed poems. Ben, although forced by his illness to so often operate on his own was still a very loyal colleague to all.
Ben's love of poetry started with such adolescent staples as Pound, Eliot, Baudelaire, Rimbaud, and the Beats. This expanded to include the Russian Futurists (who helped him find new verse directions) Francis Webb (whom he felt was Australia's greatest poet) and the problematic Antonin Artaud (who could cause him great suffering). His great love was Allen Ginsberg, about whom and whose work Ben probably knew more than anyone in the country. Even better Ben's Ginsberg was not that tiresome beatnik/hippy media construct but the serious, well educated poet who saw himself in a tradition extending back to Walt Whitman, William Blake, John Milton and Edmond Spencer. This was a club that at no matter how junior a level Ben wished to join. I once called him at the Greenacre Tavern, as basic a pub as any in southwest Sydney, and there he was in the bar reading Spencer's The Fairy Queen! It was out of such (seeming) incongruities that much of his verse was assembled.
Ben's illness combined with a quite strong reserve meant he never appeared throughout Australia on any reading or festival circuit. Nor did he submit many poems to journals. Outside of Wollongong he once read in the open section at Melbourne's John Barleycorn Hotel and last September in Campbelltown at Mad Pride an event centred around artists and writers suffering similarly to Ben who wished to show that psychotic afflictions didn't invalidate what they produced. His success there was a great fillip to Ben and this plus the love of his fiancée poet Alise Blayney and the friendship of many Wollongong writers helped in the promise of greater things. Only hours before his death all were discussing an appearance at the forthcoming Newcastle Young Writer's Festival.
Like similar ambitious poets (Fernando Pessoa, Thomas Lovell Beddoes) who died with gigantic plans less than fulfilled, Ben left boxes and notebooks of poems drafts and fragments. Will Australian literature be able to accommodate a young, near to unknown, non-careerist, yet extremely prolific deceased poet? We hope so. Volumes are being planned. He is survived by his parents Howard and Denise, siblings Mathew, Nicole and Shane, a niece and nephews, Alise and many friends.
(Alan Wearne, in memoriam, 1998)
____________________________________________________________
Posted on February 19, 2016 by Verity La in Book Extracts, Events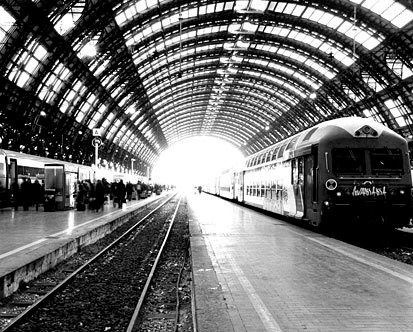 Australian Studies Conference, Hachioji, Tokyo (David Gilbey)
There are no seats on the shinkansen to Tokyo
so I stand for 300 kilometres, suspended,
at more than 200 kph,
clambering the rope ladder of my friend's manuscript
from last night's lasagne and saké
to fiction's ever-present otherworld.
At the seminar Aust Lit is all kanji to me,
the familiar made suddenly strange.
Titles are stepping stones in a Buddhist garden.
The gods metamorphosed:
Patrick becomes a stone bridge, Judith a purple bonsai maple
and Saint Henry the pebbled stream.
'Galah' flies loudly and prettily through our minds.
'Swagman' is passed from hand to mouth
like a communion wafer, familiar as a Tim Tam.
I wait for Hope's vision of Australian emptiness
and (sure as eggs) it comes
written in copperplate chalk
on the blackboard:
'Vacunt'.
In the last session, Priscilla, Queen of Tokyo
rides out again on a fine moist Sunday morning
through a desert of Japanese advertising billboards.
Explorer narratives never looked so good:
Sturt, Leichhardt, Eyre – three wise drag queens
befrocked cocks on the rocks show the false is too true:
every line of mascara and cluster of sequins counts.
Character is destiny – or is it an androgynous angelic kite?
We all keep some ABBA shit in a bottle.
But, if we're lucky, like Bernadette
we'll find our Bill.

Museum (Mark Roberts)
There should be a label here directing my thoughts, a catalogue
to read while I make my way  to the underground platform —
here you have crossed an historically significant layer
or just to your right behind the tiled wall
are unknown bones possibly human. A history
dug up and reburied without thought.
This is an old station – a picture on the wall
shows it being built at the bottom of a hole.
There is a steam shovel, workers with picks
& lines of horses pulling wooden carts full of rock.
I have to step over the ghosts of men in hats
and lace up shoes to reach the platform,
but I feel them behind me still
as I sit on a wooden bench waiting.
I hold a book to hide my face and shut out the roar
I read of how:
the box heaved a little
and of how:
the cat took a long time to drown.
An old man sits next to me, he coughs
and blows smoke into my face.  "Chapell's
heading for the axe, remember Lawry
you're not too young to remember Lawry?"
I put my book
down
and ready myself to talk cricket
but he gets up and walks away.
My eyes wander, escaping to the objects
in the hollowed out station.
I attempt to categorise them
accountants, poets, shopgirls, factory workers —
there's the elderly man in the safari suit
who I saw buy a loaf of bread in Oxford Street
15 minutes ago. He has lost his shopping bag.
My train pulls in and I meet the eyes
of an old woman leaning against the wall
on the opposite platform. She is wearing
a dress that was elegant once — postwar
but is now moth eaten. She looks at me
shrugs and disappears as the carriage stops.
I look back through a sooty window
as the train pulls out into the tunnel.
History is receding, there is darkness ahead.
* 'Museum' was first published in Southerly
Other poems by Mark Roberts on Verity La: ishmael and posthumous
____________________________________________________________
David Gilbey's first poetry collection was Death & the Motorway (Interactive, 2008). Selections of his poems were included in Under the Rainbow (fourW press,1996) and the noise of exchange: Twelve Australian Poets (ASM Poetry, Macao). Some of his haibun have been collected in Downunder Japan and Forty Stories (2012 & 2010, Fine Line Press, NZ). David is a founder of Wagga Wagga Writers Writers, current President of Booranga Writers' Centre and Editor of fourW: new writing. He is Adjunct Senior Lecturer in English at Charles Sturt University. Three times he has been a Visiting Professor of English at Miyagi Gakuin Women's University, in Sendai, Japan and has been a regular broadcaster/reviewer on ABC Riverina.
Mark Roberts was born in Sydney and has been active in the writing community since the early 1980s. He has been widely published in journals,  magazines and anthologies both in Australia and overseas. He co-founded the occasional literary journal P76 in 1982 and set up Rochford Street Press in the same year. In 2011 Mark founded the online cultural review journal Rochford Street Review and he is currently poetry editor for Social Alternatives journal. Concrete Flamingos is his first major collection of poetry.
There will be a Sydney launch of Pachinko Sunset and Concrete Flamingos on Saturday 27 February, 2.30pm, at the Friend in Hand Hotel (58 Cowper St, Glebe). Pachinko Sunset will be launched by Peter Kirkpatrick and Concrete Flamingos will be launched by Anna Couani. Clean Skin Poems, by Lauren Williams, will also be launched by Ron Pretty on the day.
Group launches/readings of the 2016 Island Press publications—Pachinko Sunset, Concrete Flamingos, Clean Skin Poems and Engraft (by Michele Seminara)—will also take place in Wagga Wagga (Saturday 5 March, 2pm, at Wagga Wagga City Library) and in Melbourne (Saturday 19 March, 2pm, at the Dan O'Connell Hotel, 225 Canning St, Carlton).
You can purchase Pachinko Sunset from Island Press or by contacting David Gilbey at dgilbey@csu.edu.au.
You can purchase Concrete Flamingos from Island Press or via Rochford Street Press Bookshop.
Posted on February 3, 2016 by Verity La in Events
Sydney International Women's Poetry & Arts Festival joins with the Women Poets International Movement (MPI) for the third year in a row to bring the Woman Scream Festival 2016 to Sydney. The Festival will take place at NSW Parliament House on March 16, 5:30-9:30pm. 
One of the major feminist festivals in Sydney, the International Women's Poetry & Arts Festival is directed by poet, filmmaker and Asylum Seekers Centre Ambassador, Saba Vasefi. It is hosted by member of the NSW Parliament Dr Mehreen Faruqi, and will be MCed by performer, writer and activist Candy Royalle.
The Festival is a showcase of diversity, including performances by Indigenous, migrant, LGBTI and refugee, as well as Australian-born, women. It aims to foster a supportive and culturally respectful atmosphere empowering women to stand up against racism, sexism and violence.  It will shed light on the intersectional discrimination and masculine and racial biases which disempower women, while simultaneously emphasising the need to create new power structures and coalitions based on inclusion and diversity.
Prominent writers, commentators, artists and scholars — such as Prof. Sahar Amer, Chair of Arabic Language and Cultures at the University of Sydney; Jane Caro, author, novelist, commentator and award-winning advertising writer; Candy Royalle, performer, writer and activist; Adjunct Prof. Eva Cox, commentator and activist; and Dr Leslie Cannold, researcher, public speaker & educator on gender and respectful relationships — will take part in a panel discussion chaired by writer Ruby Hamad.
Wiradjuri elder and poet Jenny Munro, award winning poet Judith Beveridge, Human Rights Award finalist Yarrie Bangura, Associate Professor of English at Sydney University Dr Kate Lilly, Peril Magazine's Poetry Editor Eleanor Jackson, and coordinator of Writing Through Fences Janet Galbraith, plus poets Hawraa Kash, Gloria Demillo and Gabrielle Jones, will recite their work. Hip hop artists Sarah Anne Connor and Zainab Kadhim, as well as classical Indian choreographer Aruna Gandhi and the Tara Anglican School for Girls' Axis Wind Ensemble, will perform.
Past festival participant, Michele Seminara, will also have her first poetry collection, Engraft, launched by Festival Director Saba Vasefi.
The Festival is partnered by distinguished academic, human rights and feminist organisations such as Daily Life, Sydney Peace Foundation, Sydney University, Amnesty International, Asylum Seekers Centre, Settlement Services International, Word Travels, Peril Magazine, Women Say Something, Full Stop Foundation and Bridge for Asylum Seeker Foundation.
The event will support donations and promotion for its partners and will be advertised in Persian, Arabic, Chinese and English. Twenty complimentary tickets will be offered to women of Indigenous, refugee and asylum-seeker backgrounds.
For more information visit the Facebook event page 
To book tickets ($20) go to Eventbrite