Posted on December 21, 2017 by Verity La in An editorial-shaped box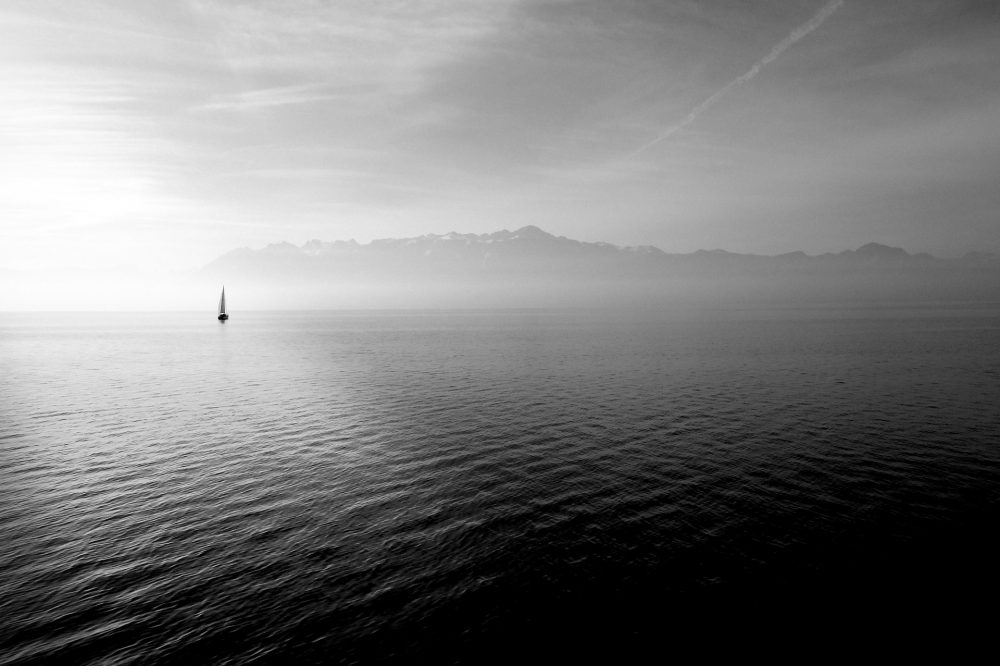 Dear Readers,
As we hurtle towards the vortex otherwise known as Christmas, we at Verity La would like to thank YOU for journeying with us this year.
2017 has been momentous in Verity La Land — it's the first year we've been able to pay writers (thanks to our amazing private supporters) and the first in which we've been granted funding from Australia Council for the Arts to pay writers again in 2018. Woohoo!!!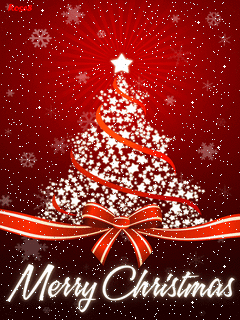 While our fifteen editors will continue to work in a voluntary capacity, we're over the moon to be able to offer each piece accepted for publication next year the princely (in literary circles at least!) sum of $100. Our next reading period will be in February and we can't wait to see what treasures lie in store. So get scribbling if you scribble, and keep an eye out for our first post on February 6. We might even have our shiny new website up and running (no promises, but our elves are working hard) and our inaugural Verity La ebook, The Hunger, will be released early in 2018. So there's much to look forward to!
On a more sobering note, our good friend from Manus Island, Iranian poet Mohammad Ali Maleki, has left a note under our tree for you to read. As is the case with his poetry, Mohammad's letter is equal parts heartbreaking and heartwarming.
May he, and all other refugees unlawfully detained in Australian immigration camps, have a peaceful Christmas, and may they look forward to the priceless gift of freedom in the new year.
Michele Seminara
Managing Editor
On behalf of Verity La
*
Dear Australians,
From detention on Manus Island, we — who came seeking asylum — wish you a peaceful Christmas and a Happy New Year.
Just as in the last four years, we are about to embark upon our fifth of pain, sorrow, torture, and the endless nightmare of detention.
We don't know why we are in this prison. What illegality have we committed? What logic does the Australian Government use to decide upon our lives?
We light candles for our lost friends instead of celebrating New Year. We hope next year will be our last of such miserable times. We can't go on under the torture of detention very much longer. We pray to be set free from this prison someday.
I wish Merry Christmas to all the Christian and Catholic people, especially to the good and wise people of Australia who've given us help in the past four years. I hope they are happy and healthy with their families.
I also wish a special Happy New Year to those Australians who do not like us; I love them too, from the bottom of my heart.
It is true that these dear people insulted us by swearing and sending rude comments, and that their words broke our hearts and made us feel ashamed. In fact, their comments hurt us much more than even the harsh difficulties of detention; their comments made our situation harder to bear. These dear people made us cry, and cry again.
But I respect their views and read their comments. Then I offer their words to the clean clear waters of the ocean to carry to its farthest point so I don't have to see them anymore. And I forgive them with all my heart, and wish them a Merry Christmas.
Mohammad Ali Maleki
Manus Island, PNG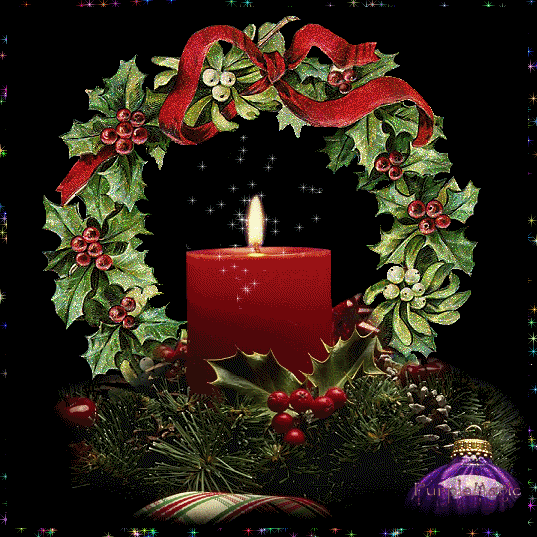 Posted on November 17, 2017 by Alice Allan in Verity La Poetry Podcast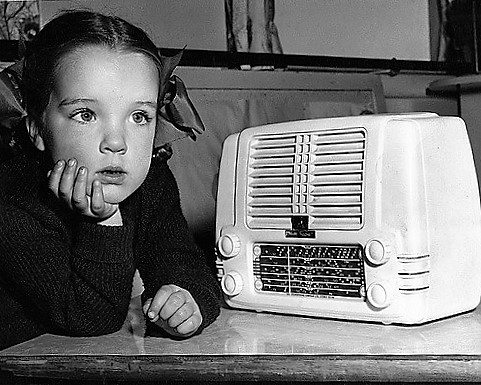 In this edition of the Verity La Poetry Podcast Michele Seminara chats with Tricia Dearborn about the many poems of hers we've published over the past few years including 'I text you a photo of my knitting', The Change: Some notes from the field and The running doll.
We also hear how Tricia's new book Autobiochemistry is coming along, what her writing practice is like, what it is to be a poet who also happens to be a woman and the politics involved in writing from one's own life.
Podcast: Play in new window | Download
Missed our earlier episodes?
Listen here
!
____________________________________________________________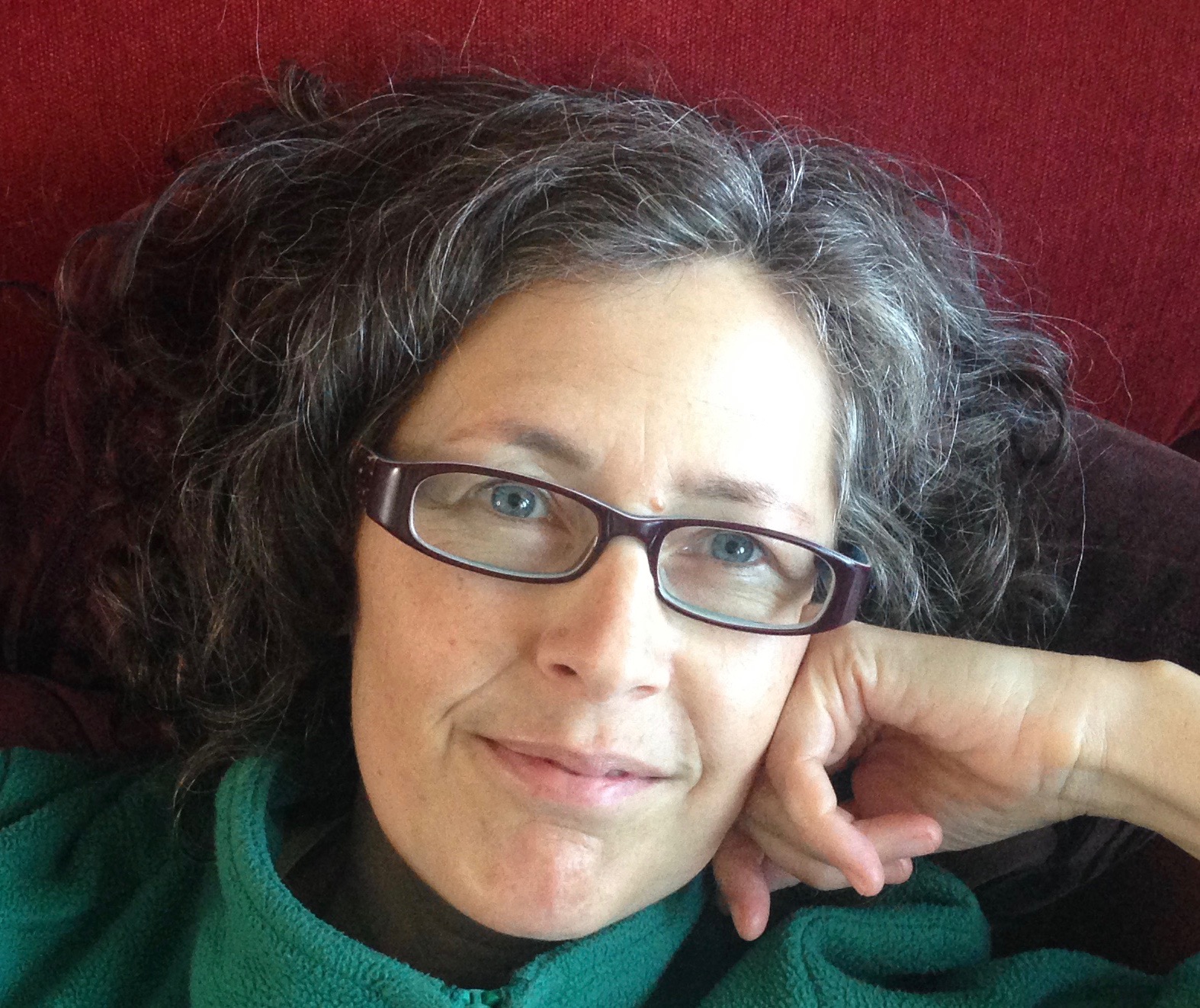 Tricia Dearborn's work has been widely published in Australian literary journals including Meanjin, Southerly, Island Magazine and Westerly, as well as in the UK, the US, New Zealand and Ireland. Her work is represented in anthologies including Contemporary Australian Poetry, Australian Poetry since 1788 and The Best Australian Poems. She is on the editorial board of Plumwood Mountain, an online journal of ecopoetry, and was Guest Poetry Editor for the February 2016 issue. Her most recent collection of poetry is The Ringing World (Puncher & Wattmann, 2012). She is currently completing her third collection, Autobiochemistry, with the support of an Australia Council grant.
Posted on September 26, 2017 by Verity La in Arrests of Attention, Events, Heightened Talk
Queensland Poetry Festival's Philip Bacon Ekphrasis Award, now in its third year, is named after one of Australia's premier art dealers. All the paintings used in the competition are personally selected by (and from the collection of ) Philip Bacon, the patron of Queensland's only ekphrastic prize.
The word 'ekphrasis' comes from the Greek 'ek' (out) and 'phrasis' (speak), as well as the verb 'ekphrazein', which means to call an inanimate object by name. Artistically, ekphrasis is a rhetorical device in which a visual object, usually a work of art, is vividly described by another artistic medium — in this case, a poem of under 12 lines in length.
This year's Philip Bacon Ekphrasis Award judges were Nathan Shepherdson and Michele Seminara. First prize went to Dael Allison, second prize to Magdalena Ball, and Joe Dolce and Maddie Godfrey were highly commended.
The judges commented that 'because the award is for a twelve line poem, its constraint can be both a challenge and an advantage. This is counterbalanced by the fact that the poets have five paintings on offer as their subject. For the poet and reader this allows a multiple lane approach. All the shortlisted poems are works whose sum is greater than their descriptive parts. It's not a simple process to make successful poetry from artworks that are already high calibre images of self sufficiency. The insight and contemplation of the poet invites us to step inside and outside of each frame. This was particularly evident in the case of Dael Allison's winning poem, 'Gethsemane, Bribie Island 1958′, which impressed the judges by responding not only to the artwork, but to the life of artist Ian Fairweather. The judges were struck by the analogies Allison's poem drew between the last reclusive years Fairweather spent on Queensland's Bribie Island, and Christ's final night spent praying in the garden of Gethsemane. This multi-layered approach was what ultimately set the 1st prize winning poem apart.'
Congratulations to the shortlisted and winning poets, and thanks to Queensland Poetry Festival for allowing Verity La to publish the poems and artworks that inspired them.
Gethsemane, Bribie Island 1958 (Dael Allison)
after 'Gethsemane' by Ian Fairweather 
evening draws sludge-grey over bribie's huts and bungalows. soon men will lie
in attitudes of the dead, night a purpose to give themselves up to. all day black
cockatoos – yellow-tailed and red – gossiped in the island pines, cracked cones
hard as olive pits, dropped them to the sand. sharp points pierce my naked feet.
how to convey geometries of this lonely place, trampled paths, grubs burrowing
oblivious under bark. can abandonment be measured on cardboard? lamp-light
makes time and colour fugitive, load the brushes before the kerosene runs out.
paint an offering, a chalice of wine or blood, poisoned in hindsight. all things
can be renounced: jam-jar, row-boat, life – that grand obsession. escape fades
into distance. mopokes hoot three denials, no knowing if they watch, or sleep.
line and resolve circle and meet at the point of surrender, marked with a cross.
Agony in the Garden (Magdalena Ball)
after 'Gethsemane' by Ian Fairweather 
it's here, just this spot, soft breath of life against my cheek, insistent, the way you
break into angles against my hips, your lips moving unwilling through the maze
darkness comes from within, inherent, so when night finally arrives, this grove of
olive trees resolves to lines and shapes, your eyes shaded by the weight
blood tears, the world broken into abstraction, there is nothing I wouldn't do now
scale the walls you've placed around yourself, find you in the spaces the cracks
where starlight bends, where nothing is visible, not even your face, sensing only
the edge of your jaw, your shrugging shoulders, thin as a ruler's edge, tortured
into the confines of an ever repeating death, waiting, slipping, your prayer
layered in green tissue, envy, solace, and just this spot, waiting always for
another word, another breath, the trees creak sweet agony, soft, ready to submit
Homage to Shead (Joe Dolce)
after 'Homage to Rembrandt' by Garry Shead
Come now, Erato, and I'll tell you, not
of Matthew's angel, Jacob's wrestling,
the Shepherds' vision, or old Abraham's
entertainments, departures from Tobit
and Tobias; nor will you see phantoms
of the Master's darkness, the three of four
children dead (with their mother), seductions
of nurse and maid, the pauper's burial;
not chiaroscuro's light and umbra,
but Boyd's Tinkerbell muse, held by a leg,
the painter's eyes closed, about to be slapped,
Saskia/Judith watching at the door.
Three Winters (Maddie Godfrey)
after LS06, by Michael Zavros
I am not thinking about his hands, only how promises turn cold
like forgotten tea cups on bedside tables. I am thinking about
all the warmth I have held without knowing its shape, how empty
palms wait like tarmac. I lost so many lovers like house keys
I stopped locking the door. Knew that the wind would prove itself
a companion, of sorts. I am not thinking about those Roman remains,
excavated skeletons still holding hands after two thousand years.
two thousand winters. I am not thinking about you as skeleton,
all the ways you remain. I'd invite scars of soil beneath my fingernails
just to excavate the shape of your hands. it has been three winters.
Too Late for Taxidermy (Joe Dolce) 
after LS06, by Michael Zavros
No nerves, arteries or veins,
no Versace, dressage or pretty boys,
Lion Skull Number Six,
free of bare ass,
stares outward, turbinate bones
of nasal cavity,
once enhancing a hunter's sense,
now immune to cologne,
bodiless, six hundred pound bite,
clamped tight,
hearthole in the head,
bone bowling ball trophy.
____________________________________________________________
Dael Allison is a poet, fiction writer, essayist and editor who is undertaking a Doctorate in Creative Writing at the University of Newcastle. Her research focus is the literature of the Hunter region, and her creative project a short-story cycle based in the region. She has won prizes for poetry and essay, including the Wildcare International Essay prize. Her Masters in Creative Arts at UTS (2012) researched modernist painter Ian Fairweather. The result was a volume of poetry, Fairweather's Raft, published by Walleah Press in 2012.  In 2014 eleven of Dael's Fairweather poems featured in a soundscape in the ABC's Poetica program. She has also had two poetry chapbooks published by Picaro Press (2010 and 2013).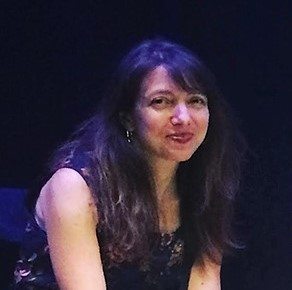 Magdalena Ball is editor-in-chief of Compulsive Reader and is the author of several published books of poetry and fiction. Her latest novel is Black Cow (Bewrite Books) and her latest poetry collection is Unmaking Atoms (Ginninderra Press).

Maddie Godfrey is an Australian-bred performance poet, writer and theatre maker. At 22 she has performed at the Sydney Opera House, The Royal Albert Hall, The Bowery Poetry Club and Glastonbury Festival 2017. Maddie was recently a writer-in-residence at St Paul's Cathedral in London. She is not a morning person. For more information visit Maddie at her website or on Facebook.
Joe Dolce was born in the USA and moved to Australia in 1979. He is a singer, songwriter, composer, essayist, poet, and the writer and performer of the most successful Australian song in history, 'Shaddap You Face', which went to number 1 in fifteen countries. He is the winner of the 2017 University of Canberra Health Poetry Prize, with an 8-part choral libretto, and was long-listed for 2017 University of Canberra Vice-Chancellor's International Poetry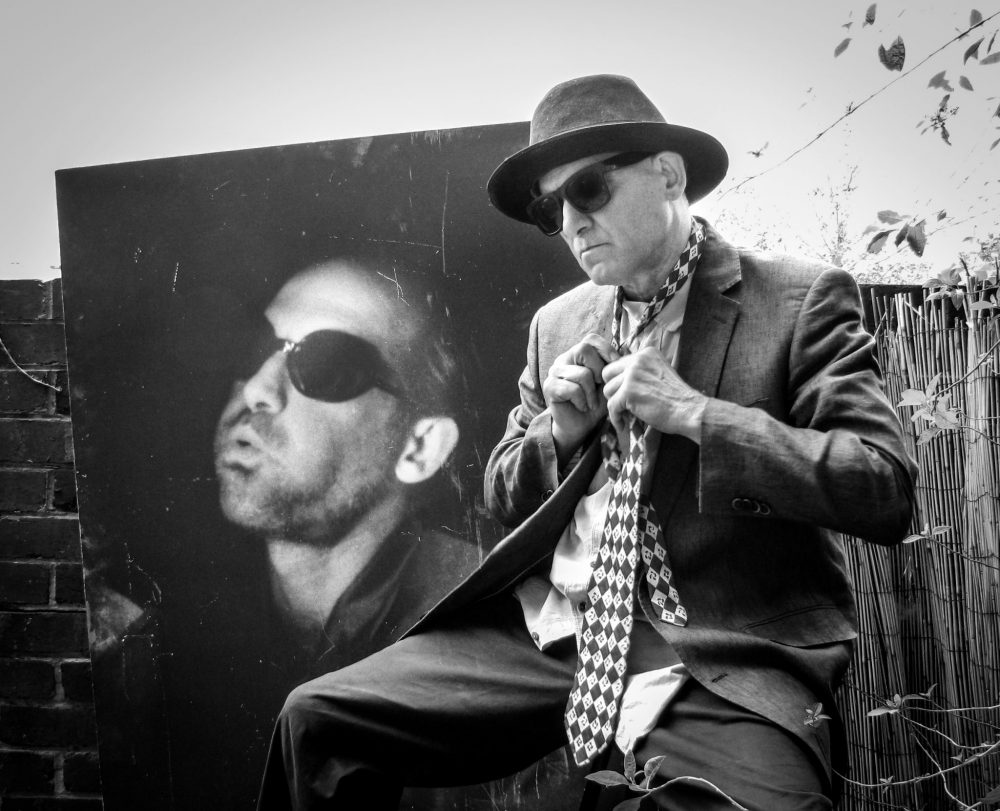 Prize. He was shortlisted for both the Newcastle Poetry Prize and Canberra Vice-Chancellor's Poetry Prize in 2014, and was the winner of the 25th Launceston Poetry Cup. His poetry has appeared in Best Australian Poems 2015 & 2014, and has been published in Meanjin, Monthly, Southerly, Cordite, The  Canberra Times, Quadrant, Australian Poetry Journal, Not Shut Up (UK), North of Oxford (US), and Antipodes (US). Joe is a recipient of the Advance Australia Award. He is presently on staff at the Australian Institute of Music teaching Composition (with special emphasis on setting poetry-to-music). His latest book, On Murray's Run (Ginninderra Press), comprising 150 poems and song lyrics selected by Queen's Gold Medal for poetry winner Les Murray, will be launched on Oct 14, at Collected Works in Melbourne. For information visit Joe's website.
Posted on June 20, 2017 by Verity La in Discoursing Diaspora
You can find my whole life in my poems like a letter to God —Mohammad Ali Maleki
Translated by Manus Island detainee Mansour Shoushtari 
Edited by Michele Seminara and Marilyn Beech
A Dream of Death
My dears, I know these are stories are old:
but please, I ask you, listen.
I was once young and happy, like you.
I used to jump from one wall to another—
I was so healthy and fresh.
I came to live in peace beside you.
I sought asylum in your country because of my bad luck.
But for a long time now I've felt alone in this place,
terrorised by bad memories.
I don't know why they tortured me,
why they cut my wings and feathers.
They treated us all like animals, they put us in this cage—
What kind of help was that?
It's as if they went to a feast and left us tied up,
like livestock, outside.
They played with my spirit and soul for years.
They played as if I were a piece
on a chessboard.
In the final moment of each game
I am always trapped.
I've lived with fear in this cage.
At night I have no peace because of nightmares.
The doctor said I had no choice:
so I took the pills he gave me
and sat by the fence
for hours.
And still I take the pills
and sit by the fence for hours.
At first my mind stops, then I dream.
My thoughts are killing me.
They take me to my death.
I see strange events in this camp
and in the other one.
Suicide and self-immolation are always on people's minds here.
Once this was just in our imaginations—
But did you see that all those dreams have now came true?
You all know what's going on
in the Manus and Nauru hells.
There are rapes, burnings and hangings.
Many have said goodbye to their lives.
Do you see what the mental pills do to us?
When you see or hear us, from far away,
you say, They are some crazy, stupid people!
Let me tell you, it's all because of those pills;
it's not our fault.
One day, like every day,
I took those pills: I had no choice.
I fell deep into a dream, was sunk there for hours…
In my dream I saw that I was dead.
They put me into a rotten coffin
and shrouded me in pale, second-hand linens
taken from the rubbish.
When they wrapped me in those linens, my soul stepped apart—
I was suspended in air.
They were carrying me to the far corners of the cemetery.
I wished I could have died beside my parents,
died in peace, in their embrace.
I looked for a familiar person to hold my coffin
but there were only strangers there damning and cursing me.
They did not care for what they held;
they did not cry.
We came to the exiled cemetery
and they threw me into a hole with hate.
There was a stony pillow under my head.
The shrouded linens were rotten on my body.
How terrible and frightening it was,
inside the grave.
I saw many animals make their way into my grave.
My soul saw how they ate my body:
they left nothing but some pieces of bone.
Just yesterday I had talked and laughed
but now it looked as if I had never even been human.
They threw soil on my coffin;
they didn't put a headstone there.
They wrote no name and no address.
No one in the world knew who I was.
In my dream I screamed, Parents! Know I died!'
I saw my parents dressed in black, because of my death:
how deeply they cried out and wept.
Mum tore at her face until there was nothing left
undamaged and there were blood and tears
flowing down her face.
Her hair had already turned white from our separation,
even before my death.
My father had begged, Son, what kind of migration is this?
Now mum fainted from sorrow, whispering, I have no sign of his grave.
And tears flowed from Dad's white eyelashes, as he cried,
It was our dream to see your wedding,
but we've heard of your death instead…
I woke in horror, the dream heavy on my heart.
Wishing I had not hurt them by dying,
by failing to have that wedding day.
Understand, please: I wish to live healthily, like you,
to say goodbye to these damn pills.
For three years I've taken them
and now I'm deeply tired, hopeless and depressed.
How do I explain the hurt of this hard, bitter life?
I swear to God, every night I wish to die,
and every morning, I wish not to be alive.
Then because my thoughts are killing me
I have no choice but to take these damn pills!
Should I thank your government for this?
Is this the care you give to refugees?
That you make addicts here, and mental illness?
Only God can help us.
Put yourself in our families' shoes for a second.
Put your children in our shoes too.
If this is rudeness, please forgiven me;
I make obeisance to you.
And I ask God to also forgive those who tortured us—
They know not what they d0.
Friends
I washed my hands with clean water
to erase the bad habits of my friends.
I escaped from my homelands and my home
so as not to be in touch with them anymore.
I travelled alone, on a dangerous path,
hoping to find some peace.
Now we gather here from different countries,
with different languages and cultures.
All the faces are strangers to me,
all the races—black, light and white.
I am comforted that in my estrangement
there are no old, familiar friends:
not knowing that these new people
are in fact the same friends with different faces.
These new friends form groups.
I watch to see how they behave.
There is a group that are very kind, like brothers,
who help when you are in need.
They always treat you fairly.
There are some who only pretend to be friends—
They'll stab you in the back at once.
There are many who are silver tongued,
always busy backbiting others—
their tongues sting like snakes!
There's a group who take your property,
always stretching out their hands.
They know how to pretend to be innocent
and how to beg and cry like a child.
There are some who are jealous,
always looking to compare.
You have to avoid these people
because they do not deserve friends.
Another group are the enemy,
always starting fights.
We know what they intend to do;
they just think to beat us down.
Then there are those who travel
from far away to help and support us.
This group are just like angels—
We kneel before them!
But there's another group who come here,
because they want to have sex with us.
It's another kind of slavery,
taking sexual advantage of the already enslaved.
Friends, don't be upset with me—
I just have to tell you the truth.
Truth in the Cage
You, who we came to seek refuge from,
why do you treat us so badly?
The world won't always be the same.
Like a ball rotating for millennia,
it never stays the same.
Before you, many others had power;
now they are no longer in power.
Death, as a form of justice, is no escape.
In death, only goodness remains,
but evil will not be forgotten.
You, who say we are illiterate
and accuse us of being uneducated terrorists—
Why do you judge us?
You call us whatever comes out of your mouth.
We brought three things with us when we were born:
discipline, mother wit and realisation.
You tried to take these away from us
but you couldn't because they are congenital.
Realisation and mother wit aren't related to literacy;
having these just means we are human.
If you see fault it's because you're looking
through the eyes of a wrongdoer.
You've taught us so many bad things here;
I hope God doesn't forgive you for this.
You've taught people to become gamblers:
to keep busy they gamble day and night.
But we haven't seen a winner, even once.
The gambler is always a loser.
You're playing a bad gambling game with our lives.
Some people here have learnt how to smoke marijuana.
They'd never seen marijuana before!
Then you call these people addicted ones—
It is you who've turned these people into addicts.
They use drugs to hide from their depression,
then you say, These people are sick!
Who made them sick?
Many have gone crazy in here. Why?
Because you put their minds under pressure.
Men become crazy because their minds can't go on.
They spend their time talking with themselves.
You're killing us, and then you call it policy!
You say, These people are imprudent,
but think, why are they imprudent?
A long time in this detention camp has taken their wisdom away.
We're unable to make right decisions now
because we can't focus to think clearly.
It's natural that this should happen, but not congenital.
Look how nervous, crazy and restless your guards are—
How can we possibly be calm in their presence?
Finally, you called us wrongdoers:
but it is you who brought us here illegally.
We didn't know this place until you brought us here.
You've played with us all in different ways.
You've showed a bad face to the world—
but that isn't our face.
The money and power are in your hands.
The law is in your hands.
I have nothing more to say to you.
Judge us by any means you like.
Be careful though, because what will you feel
when your time finally comes?
____________________________________________________________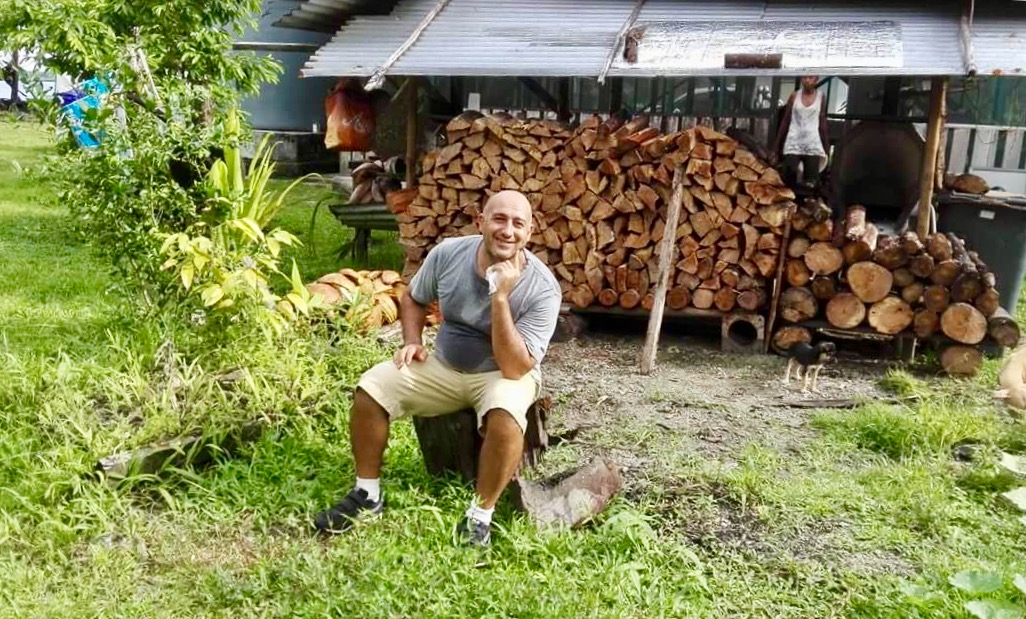 Mohammad Ali Maleki is an Iranian poet and avid gardener who has been living in detention on Manus Island for four years. His poem 'The Strong Sunflower' was the first work published on Verity La's Discoursing Diaspora project. Since then, Mohammad's writing has been published by Bluepepper and by the Blue Mountains Refugee Support Group. He has been a featured poet on Rochford Street Review, and his poems and letters have been included in the Dear Prime Minister project and at the Denmark Festival of Voice.  His poem 'Tears of Stone' was shortlisted for the Red Room Company's New Shoots Poetry Prize 2016 and received Special Commendation for extraordinary work in extreme circumstances. Mohammad's chapbook, Truth in the Cage, will be released in early 2018 from Rochford Street Press.
*
"I've met so many who have lost so much. But they never lose their dreams for their children or their desire to better our world. They ask for little in return – only our support in their time of greatest need" — UN Secretary-General, António Guterres. 
Please consider signing the UN Refugee Agency's With Refugees Petition asking governments to work together to do their fair share for refugees.
Posted on July 29, 2016 by Verity La in Verity La Poetry Podcast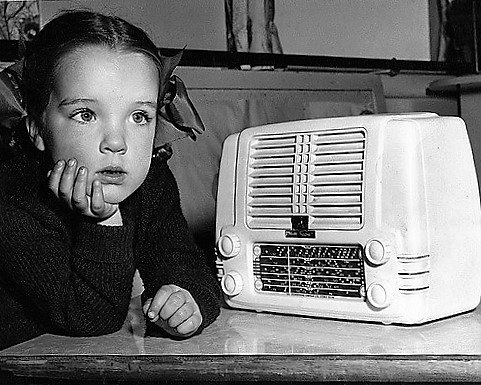 Each month, the Verity La Poetry Podcast talks with a member of our poetic community. We discuss a poem they've published in the journal, as well as hear about a poet they admire. Our interviewers are Melbourne poet Alice Allan and her faithful sidekicks, Verity La co-poetry editors, Robbie Coburn & Michele Seminara. Occasionally Alice may be joined by a mystery guest interviewer, because, hey, that's just how we roll.
In our first episode, Alice and Michele chat to poet Phillip Hall about the joys and challenges of working in a remote Indigenous community, the raucous collaborative writing process of the Borroloola Poetry Club, and the evolution of a postcolonial eco-poetics. Phillip reads from his magnificent poem, Concourse, and introduces us to one of his favourite poems, Dorothy Hewett's luminous 'Inheritance'.
Enjoy!
To download the podcast, right click here and 'save as'.
____________________________________________________________

Alice Allan's poetry has been published in previous issues of Verity La as well as in Cordite, Rabbit and Australian Book Review. She is the creator and convenor of the Verity La Poetry Podcast, as well as producing her own weekly podcast, Poetry Says.
Phillip Hall has worked for many years as a 'wilderness' expedition leader throughout NSW & Far North Queensland; but between 2011 and 2015 he worked in remote Indigenous education in Borroloola, the Gulf of Carpentaria. Phillip designs sport and Outdoor/Environmental Education programs designed to teach emotional resiliency, cooperative group learning, safe decision-making and respect for Country. He has been adopted into Gudanji family; where he is also known by the skin name of Jabala and the traditional or bush name of Gijindarraji (given to him because it was the bush name of his nana's pop); he is a member of the Rrumburriya clan; and is a Jungkayi (custodian) for Jayipa (Catfish Hole). His Mother is the emu and goanna though his nana jokes that his real Dreaming is the curlew or 'Worry Bird'.
In 2012 Phillip established Diwurruwurru (The Borroloola Poetry Club). Diwurruwurru means message stick and is used by permission of the Traditional Owners. Diwurruwurru is an Indigenous writers'/storytellers' group that meets at the local school, or at the local Warralungku Arts Centre. The club is made up of both adult and school student members and meets every Friday afternoon/evening (and sometimes on camp out bush). Diwurruwurru has established an annual poetry prize (with children's, young adult and adult sections) as part of the Borroloola Show. In 2014 the prize attracted over 70 entries; and was a glorious testament to the club's dynamism. Diwurruwurru has also collaborated with The Australian Literacy and Numeracy Foundation, since 2012, to establish an annual poetry festival in Tennant Creek; to publish member poems electronically on The Barkly Poetry Wall and in the print publication, Coming to Voice. In 2013 the Club also worked with the NT Writers' Centre to secure an Australia Council grant to host Lionel Fogarty (an award-winning Indigenous poet) and Amanda King (a digital artist) in a month long residency in Borroloola. This exciting program saw Borroloola school students writing poetry, learning to perform and then recording their efforts onto film. In 2014 twenty members from Diwurruwurru were invited to WordStorm, the NT Writers' Festival, to launch the Borroloola poetry film onto the national stage – a wonderful celebration of creativity in the Gulf.
Phillip has completed a Doctor of Creative Arts at Wollongong University where he researched Australian poetry, contemporary place theory, ecocriticism and postcolonialism. For many years Phillip has published his poetry, reviews and essays in such journals as Antipodes, Cordite Poetry Review, Meanjin, Meniscus, Plumwood Mountain, Overland, Southerly, Verity La and Westerly. He has completed a poetry manuscript about his time in the Gulf of Carpentaria called fume.
Phillip experienced some medical issues in 2015 and has now retired to Melbourne's Sunshine (western suburbs). He is a very passionate member of the Western Bulldogs Football Club. He also continues, through his writing, to honour First Nations in the Northern Territory's Gulf of Carpentaria where he has family and friends.
Phillip has published a chapbook of collaborative poetry from the Borroloola Poetry Club called Diwurruwurru: Poetry from the Gulf of Carpentaria (Blank Rune Press, 2015). His first full length poetry collection, sweetened in coals, can be purchased online from Ginninderra Press.
Posted on May 21, 2016 by Verity La in Discoursing Diaspora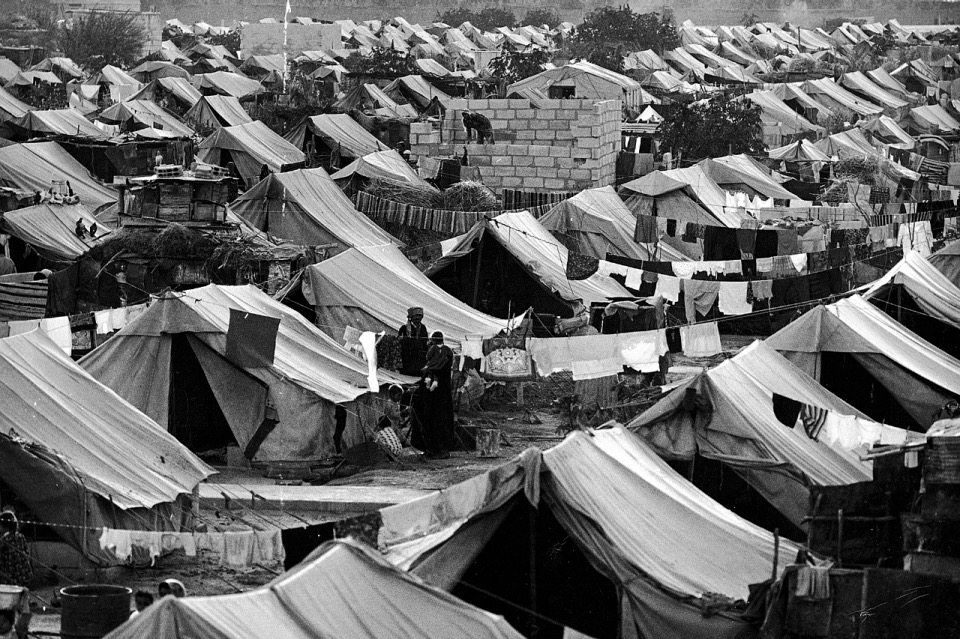 It's International Diversity Day and at Verity La we're taking this opportunity to announce our Discoursing Diaspora writing and arts project.
International Diversity Day (also known as World Day for Cultural Diversity, Dialogue and Development) is a United Nations sanctioned holiday celebrated on 21 May worldwide. It aims to foster community understanding of the value of cultural diversity and encourage people from various backgrounds to live harmoniously. And boy, do we need that right now!
At Verity La we've decided to do our bit by launching Discoursing Diaspora, a project which strives to recognize the work of those living through, or standing in solidarity with those experiencing, diaspora. We wish to support writers and artists experiencing exclusion from the dominant discourse by creating a space for their unique narratives, as well as providing a platform for works which address issues of social justice.
For this project we will accept submissions of poetry, fiction, non-fiction, essay, multimedia – and anything in between. We expect that many of the works will come from people whose English language skills are still developing, and as such, full editorial support will be given to successful submissions by the project's co-editors, Ramon Loyola and Michele Seminara. Works by those who aren't writing from a personal experience of diaspora will also be considered as long as they explore themes of social justice, diversity and inclusion.
Please see our Discoursing Diaspora page for more information and for full details on how to submit to the project. And please spread the word to help get those submissions rolling in!
Our first piece from the Diaspora project is 'The Strong Sunflower', a poem by Iranian asylum seeker Mohammad Ali Maleki, who is currently living in detention on Manus Island.
The Strong Sunflower
Translated from Farsi by Mansour Shoushtari 
Edited by Michele Seminara

Manus Island knew nothing of sunflowers
so I planted some seeds, from my heart, on Manus.
These seeds from a refugee, me,
grew into a flower for the Manus people
and the heat of the sun created new hope in their hearts.
I planted this happiness into the heart of the soil,
I willingly left it as a souvenir—
now in my name I bequeath it
to all who may come.
You, sunflower, are a stranger, like me, on Manus;
I hope you will not be cursed here.
Friends help me stay sane in this land;
I hope your friends, the sun and the rain, will help you.
Sunflower, my people have been disrespected
but I'm happy this island is kind to you,
my sunflower friends
on Manus.
____________________________________________________________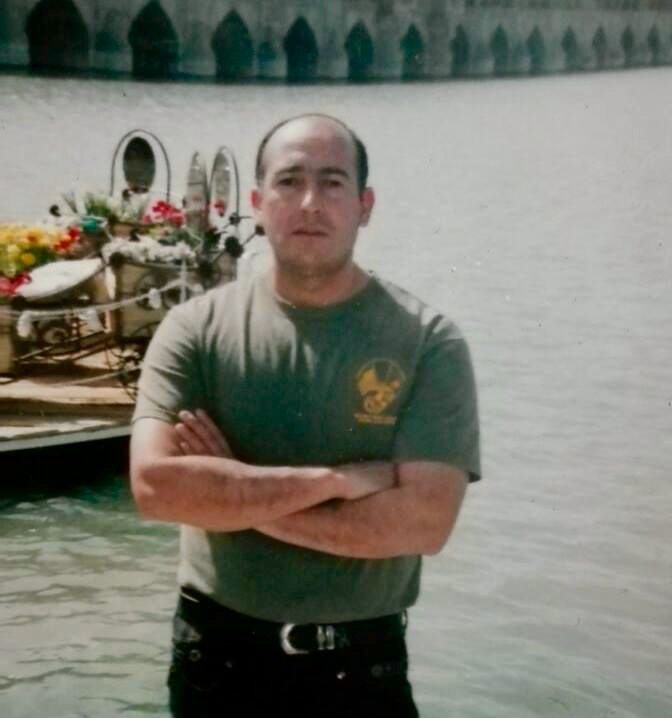 Mohammad Ali Maleki, originally from Iran, was forced to leave his family and country in 2013 and came to Australia as an asylum seeker. He has been detained on Manus Island ever since.
In Iran, Mohammad worked as a tailor and as a prop maker in the film industry. Since living on Manus Island, he has begun gardening and writing poetry, activities which give him purpose and hope.
Posted on April 20, 2016 by Verity La in Verity La Reviews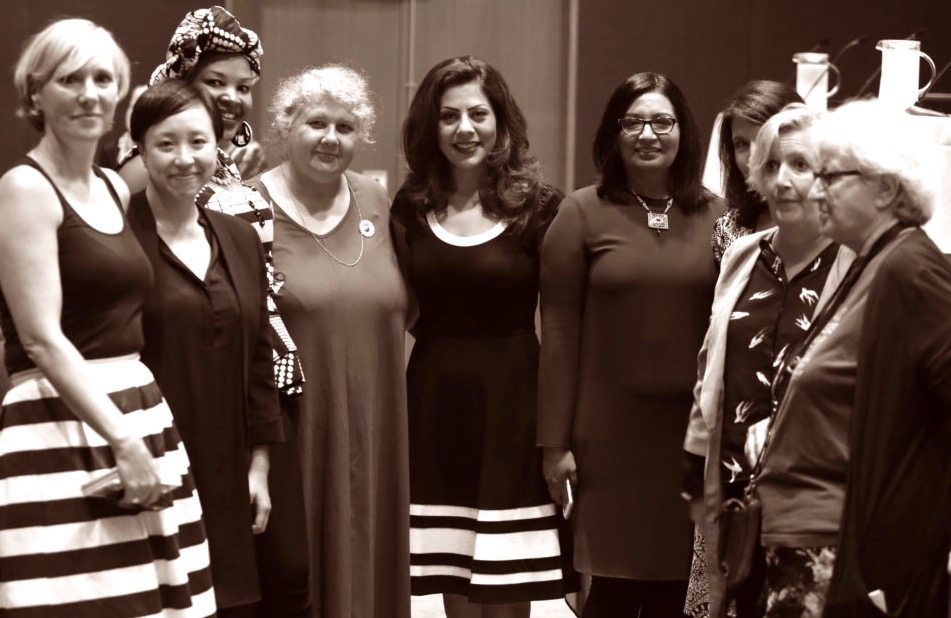 by Michele Seminara
One of the major feminist festivals in Sydney, the third annual International Women's Poetry and Arts Festival took place at NSW Parliament House on March 16.
The international event strove to honour subaltern writing and multicultural cohesion, supporting female poets, writers and artists from across a wide range of artistic expressions, cultures, sexual orientations and languages. It promoted seventeen female poets, writers and artists whose work explored feminism, gender equality, social justice, discrimination, creative transformation and intercultural understanding.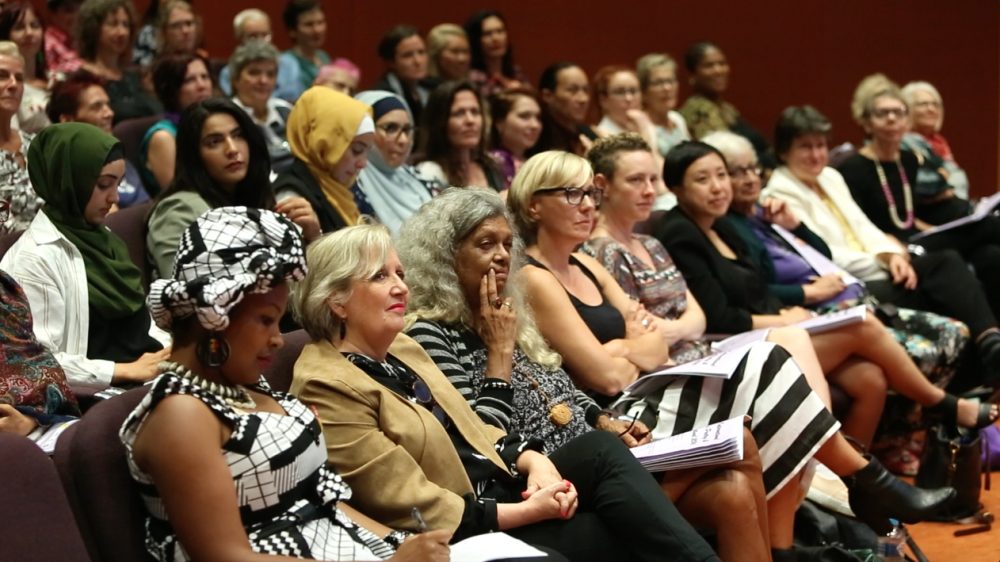 The festival showcased the work of Indigenous, refugee, migrant, LGBTI and Muslim as well as Australian feminists, and aimed to foster discussions about decolonising arts and literature, the role of the arts in feminism, ending violence against women, and overcoming marginalisation. The festival was founded on the shared conviction that arts and literature are essential to the vibrancy of our communities, with a focus on supporting change by building coalitions based on solidarity, inclusion and diversity, and replacing discrimination with empathy.
The event was hosted by the Green's Member of Parliament Dr Mehreen Faruqi, a finalist in the 2015 Daily Life Woman of the Year Award for leading the way in positive social change. It was directed by Saba Vasefi, a respected voice of the transnational feminism movement who was a recipient of the Edna Ryan award for making a significant contribution to feminism, and also a Premier's Multicultural Medal for Arts and Culture. The night was emceed by outspoken hip hop artist Kween G, producer of the news feature for Alchemy's 'Stolen Generation' special, which was awarded a silver medal in the United Nations category.
The festival was launched by poet, prominent activist and winner of the National Indigenous Human Rights Award, Jenny Munro, who read a powerful selection of her personal and political poetry to a rapt audience. Saba Vasefi performed a poem which was inspired by her own childhood experience of the war between Iran and Iraq, and which addressed the issue of compulsory hijab for female students in Iran. She also launched Engraft, the first collection by poet, critic and editor Michele Seminara, stating:
'Engraft charts the darker waters of the human psyche, exploring themes of abuse, loss, family dynamics and the role of women as mothers, lovers, artists and spiritual beings. It is Michele's fierce commitment to witness with clear eyes the challenging and joyous experiences that unite us as women which give the poems of Engraft their power.'
Acclaimed poet Judith Beveridge, recipient of the Dame Mary Gilmore Award, the NSW Premier's Poetry Prize and the Christopher Brennan Award for her outstanding contribution to Australian poetry, read a moving selection of her poems, and Sarah Connor, independent female hip hop artist, writer and poet, gave an exciting performance, summing up her creative motivation in the lyric: 'I don't aim to speak for anyone / but to document our times /so that when we're dead, the next can still visualise / the stories that we live through, akin to, a world view / something bigger than me, and bigger then you!'
Dr Kate Lilley, queer feminist poet and Associate Professor of English and Director of Creative Writing at the University of Sydney, read poetry based on her experiences as a young woman in Sydney, and Eleanor Jackson, Filipino-Australian poet and two-time winner of the Midsummer Poetry Out Loud Slam and a National Poetry Slam finalist wowed the audience with her spoken word performance.
Yarrie Bangura, a writer, public speaker, textile designer and visual and performing artist born in Sierra Leone, who was forced to flee her country due to civil war, gave a powerful performance, and Indian choreographer Aruna Gandhi presented a stunning traditional Indian dance solo.
Prominent writers, commentators, artists and scholars — such as author, novelist, commentator and award-winning advertising writer Jane Caro; commentator, activist and Adjunct Prof. Eva Cox; and researcher, public speaker and educator Dr Leslie Cannold — took part in a lively panel discussion on the future of feminism, chaired by Dr Mehreen Faruqi. The panel debated the importance of transnational versus international feminism, questioning whether a focus on gender issues went far enough, or if the feminist movement needed to address multilayered discrimination —such as discrimination based on race, social status or sexual orientation — in order to move forward.
Gabrielle Journey Jones, Co-Founder and CEO (Creativity Encouragement Officer) of Creative Womyn Down Under, performed and spoke about her experience of being from both Maori and African American backgrounds, while Hawraa Kash Hawraa's performance was inspired by the experiences of herself and her loved ones during war in Lebanon, and her lifelong struggle to fit into a society which imposes its traditional social constructs on women.
Poet Zainab Kadhim drew creative inspiration from her Iraqi father and Thai mother, addressing themes of identity and performing a poem about her migrant father's experiences since leaving Iraq during the Iraq-Iran war. And performance poet Gloria Demillo recited work which addressed the challenges all young women face in patriarchal society.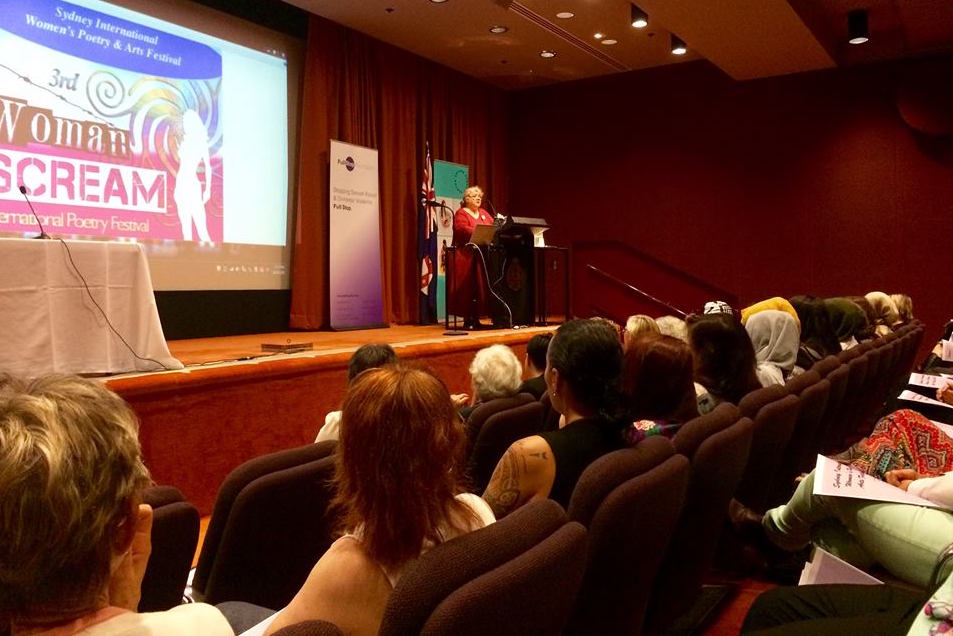 The festival supported, and was supported by, the Full Stop Foundation. The Full Stop Foundation's focus is stopping sexual assault and domestic violence – full stop. They work to expand trauma counselling services for those who have experienced sexual assault and domestic violence, and to change the attitudes and behaviours that allow violence against women and children to occur.
The Festival was partnered by distinguished academic, human rights and feminist organisations such as Daily Life, Sydney Peace Foundation, Sydney University, Amnesty International, Asylum Seekers Centre, Settlement Services International and Peril Magazine.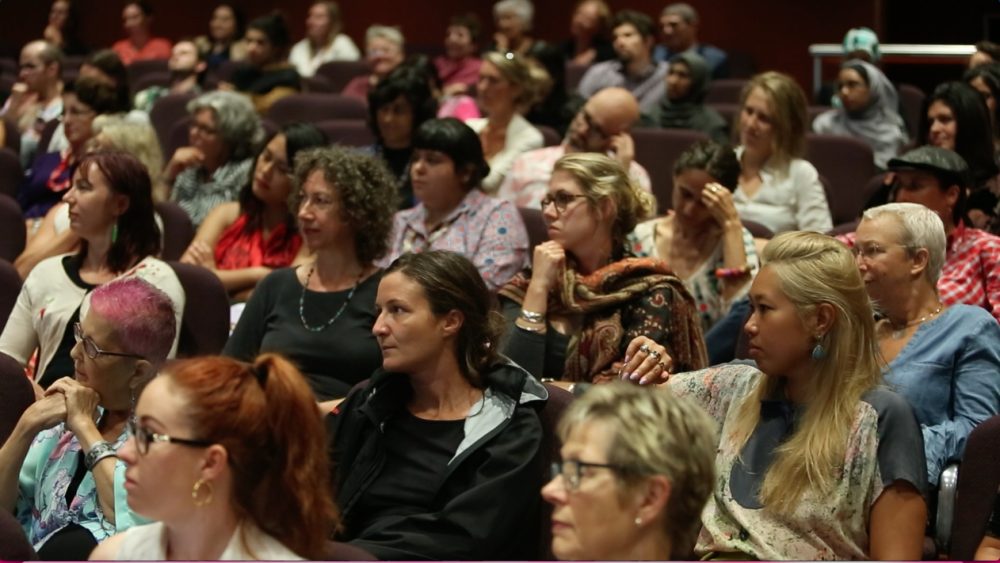 The event was advertised in Persian, Arabic, Turkish, Chinese and English. Twenty complimentary tickets were offered to those from Indigenous, refugee and asylum-seeker backgrounds. The Sydney International Women's Poetry and Arts Festival also joined with the Women Poets International Movement (MPI) for the third year in row to bring this inspiring human chain festival, celebrated in over 50 countries worldwide since 2011, to Sydney.
________________________________________________________
Michele Seminara is a poet, critic and managing editor of Verity La. She blogs at TheEverydayStrange and is on Twitter @SeminaraMichele.
Posted on September 5, 2014 by Verity La in An editorial-shaped box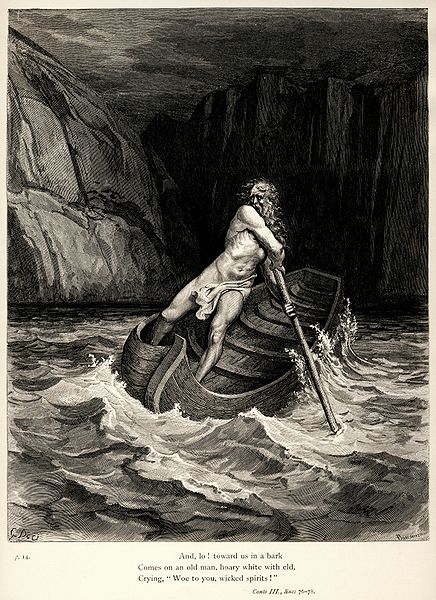 As they say, it's always better to leave at the time of your choosing than be pushed, so, with that in mind, I'm here to report that Verity La-la-land is currently experiencing some changes. After four years at the helm, trying to keep my hand on the sometimes (oftentimes) slippery tiller, navigating some choppy seas but also some of the most beautifully intoxicating seas imaginable, I'm swimming ashore, I'm finding a safe harbour, I'm heading for the hills. In other words, I'm standing down as editor. I'm leaving entirely.
It's been an extraordinary trip; I had no idea that Verity La would become what it is today. Back in 2010, when, after knocking off a bottle of cheap verdelho, I came up with the concept of a ballsy little e-shaped journal for the literary misfits and almost-forgotten, I thought there'd be little interest and the whole thing would fall on its face within six months. But here we are.
Scanning the Vault's list of published work is both exhilarating and sobering. Exhilarating because it never ceases to amaze me how many writers have been so willing to donate such astonishing work to our project. Sobering because this whole business of editing a literary journal is a delight but it also comes with a solid whack of exhaustion. All in all, I've very much enjoyed interacting with our writers, especially through the interview process, and it's also been gratifying to facilitate reviews of books that often go ignored by bigger publications.
This current iteration of Verity La is the journal's second, and, I think, there is a need to move to a third.
There are, however, some challenges.
The first is working towards a publishing model that might enable payment of contributors. Verity La is a labour of love: in our universe no one gets paid; money – for anyone – has never been an intention. I am somewhat relieved to read that the #paythewriters movement now recognises the value of projects like Verity La. Needless to say, writers working in commercial contexts MUST be paid and they must be paid APPROPRIATELY. For Verity La, is there a realistic way of doing things just over the horizon that might result in our contributors being paid and at the right levels?
I hope so.
Related to this, what is the impact of free-to-net journals like this one on the viability of publicly funded journals and/or commercial publications? Is it justifiable to flood the internet with free content – no matter how good it is – when journals that pay writers are dropping like flies? But there's a flipside question: Do we want a culture where there are only a dozen or so government-funded literary journals? How would that be good for diversity and pluralism and accessible support? Shouldn't there be a place in the Australian literary landscape for punk's fuck-you spirit?
Every single publication in this country is trying to grapple with these questions. They are difficult questions, and complex, and they require considerable thought and energy and innovation.
Another key challenge for a contemporary journal is readership. As a prominent Australian literary mover and shaker rather brutally told me recently, 'There is no hope for Australian fiction writers.' As a small press told me, 'We're not going to publish poetry any more – it's near impossible to sell.' These are grim opinions indeed. It's tempting to believe that social media is the answer. It's part of the answer, but it's also a false promise. Turning 'likes' and 'retweets' into subscribers and readers is a task and a half, let alone turning them into consumers of literature i.e. people who might actually fork out their hard-earned cash for published work.
Personally, I'm a pragmatic optimist: I would like to think that the digital age opens up many possibilities for writers, readers, and publishers. As always, it's about putting the right people in the right jobs.
Which brings me to the most important announcement of all.
Afters some robust and reflective discussion amongst the Verity La team and our close associates, after looking at a range of options including shutting the journal down, it's been decided that the ship will keep sailing – under the editorship of Michele Seminara. Michele brings to the role a first-rate literary intelligence, an open and inclusive approach, and, importantly, new energy and fresh ideas. Michele is acutely aware of the impediments that might come the journal's way, but readers should have every confidence that with her guidance Verity La will continue to play a role in developing and exploring Australia's literary worlds.
In the coming weeks and months, Michele will be making some announcements about further changes to the editorial line-up. Do bear with the team as the journal goes through this transitional phase.
HUGE thanks to all the writers, reviewers, editors, proof-readers, submission readers, visual artists, and site-technicians – what a very fine bunch of volunteers you are. And to our subscribers and readers: much gratitude.
See you on the other side.
– Nigel
Nigel Featherstone
Outgoing Editor
Posted on April 26, 2014 by Verity La in Heightened Talk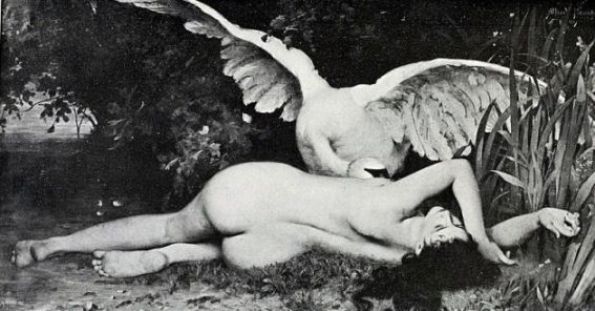 A cat scrambles in the cave of my sex
my heart is infested by desire;
Jupiter has been with Leda
and this typewriter is guilty with love.
Electrified with memories of dangerous propinquity
(to my verboten lover, beautiful as allegory) I rise
from this jungled bed, virile as a cobra –
my obstreperous shape of shame a colossus
whose snowy thighs soar, obliviously, out of sorrow.
 *
Notes: this is a found poem sourced from Elizabeth Smart's By Grand Central Station I Sat Down And Wept (1945); image is of 'Leda' by Emmanuel Benner, sourced from Wikiepedia Commons.