Posted on December 21, 2017 by Verity La in An editorial-shaped box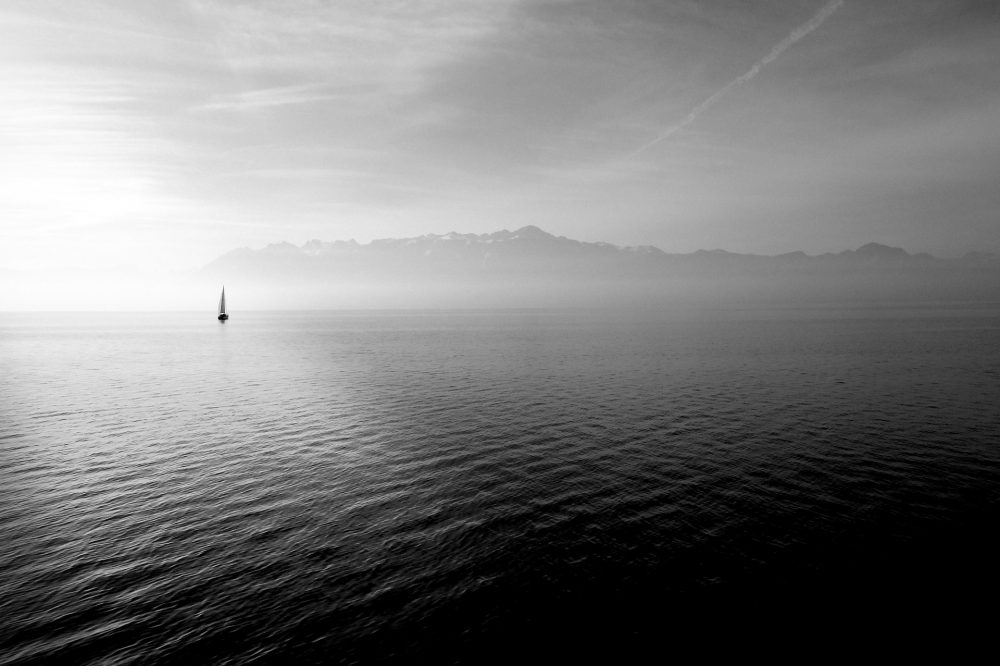 Dear Readers,
As we hurtle towards the vortex otherwise known as Christmas, we at Verity La would like to thank YOU for journeying with us this year.
2017 has been momentous in Verity La Land — it's the first year we've been able to pay writers (thanks to our amazing private supporters) and the first in which we've been granted funding from Australia Council for the Arts to pay writers again in 2018. Woohoo!!!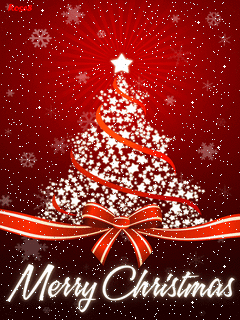 While our fifteen editors will continue to work in a voluntary capacity, we're over the moon to be able to offer each piece accepted for publication next year the princely (in literary circles at least!) sum of $100. Our next reading period will be in February and we can't wait to see what treasures lie in store. So get scribbling if you scribble, and keep an eye out for our first post on February 6. We might even have our shiny new website up and running (no promises, but our elves are working hard) and our inaugural Verity La ebook, The Hunger, will be released early in 2018. So there's much to look forward to!
On a more sobering note, our good friend from Manus Island, Iranian poet Mohammad Ali Maleki, has left a note under our tree for you to read. As is the case with his poetry, Mohammad's letter is equal parts heartbreaking and heartwarming.
May he, and all other refugees unlawfully detained in Australian immigration camps, have a peaceful Christmas, and may they look forward to the priceless gift of freedom in the new year.
Michele Seminara
Managing Editor
On behalf of Verity La
*
Dear Australians,
From detention on Manus Island, we — who came seeking asylum — wish you a peaceful Christmas and a Happy New Year.
Just as in the last four years, we are about to embark upon our fifth of pain, sorrow, torture, and the endless nightmare of detention.
We don't know why we are in this prison. What illegality have we committed? What logic does the Australian Government use to decide upon our lives?
We light candles for our lost friends instead of celebrating New Year. We hope next year will be our last of such miserable times. We can't go on under the torture of detention very much longer. We pray to be set free from this prison someday.
I wish Merry Christmas to all the Christian and Catholic people, especially to the good and wise people of Australia who've given us help in the past four years. I hope they are happy and healthy with their families.
I also wish a special Happy New Year to those Australians who do not like us; I love them too, from the bottom of my heart.
It is true that these dear people insulted us by swearing and sending rude comments, and that their words broke our hearts and made us feel ashamed. In fact, their comments hurt us much more than even the harsh difficulties of detention; their comments made our situation harder to bear. These dear people made us cry, and cry again.
But I respect their views and read their comments. Then I offer their words to the clean clear waters of the ocean to carry to its farthest point so I don't have to see them anymore. And I forgive them with all my heart, and wish them a Merry Christmas.
Mohammad Ali Maleki
Manus Island, PNG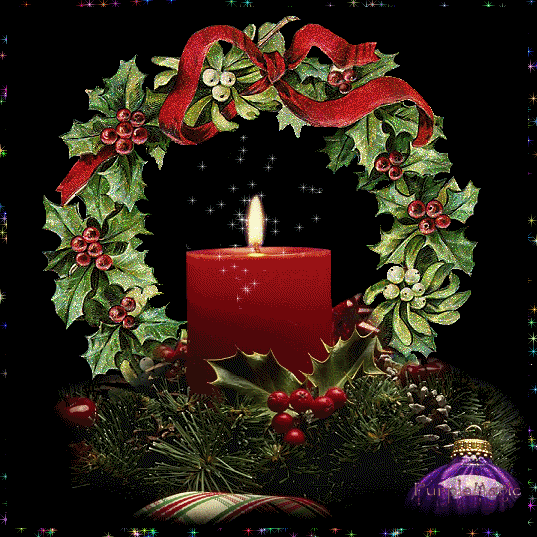 Posted on June 20, 2017 by Verity La in Discoursing Diaspora
You can find my whole life in my poems like a letter to God —Mohammad Ali Maleki
Translated by Manus Island detainee Mansour Shoushtari 
Edited by Michele Seminara and Marilyn Beech
A Dream of Death
My dears, I know these are stories are old:
but please, I ask you, listen.
I was once young and happy, like you.
I used to jump from one wall to another—
I was so healthy and fresh.
I came to live in peace beside you.
I sought asylum in your country because of my bad luck.
But for a long time now I've felt alone in this place,
terrorised by bad memories.
I don't know why they tortured me,
why they cut my wings and feathers.
They treated us all like animals, they put us in this cage—
What kind of help was that?
It's as if they went to a feast and left us tied up,
like livestock, outside.
They played with my spirit and soul for years.
They played as if I were a piece
on a chessboard.
In the final moment of each game
I am always trapped.
I've lived with fear in this cage.
At night I have no peace because of nightmares.
The doctor said I had no choice:
so I took the pills he gave me
and sat by the fence
for hours.
And still I take the pills
and sit by the fence for hours.
At first my mind stops, then I dream.
My thoughts are killing me.
They take me to my death.
I see strange events in this camp
and in the other one.
Suicide and self-immolation are always on people's minds here.
Once this was just in our imaginations—
But did you see that all those dreams have now came true?
You all know what's going on
in the Manus and Nauru hells.
There are rapes, burnings and hangings.
Many have said goodbye to their lives.
Do you see what the mental pills do to us?
When you see or hear us, from far away,
you say, They are some crazy, stupid people!
Let me tell you, it's all because of those pills;
it's not our fault.
One day, like every day,
I took those pills: I had no choice.
I fell deep into a dream, was sunk there for hours…
In my dream I saw that I was dead.
They put me into a rotten coffin
and shrouded me in pale, second-hand linens
taken from the rubbish.
When they wrapped me in those linens, my soul stepped apart—
I was suspended in air.
They were carrying me to the far corners of the cemetery.
I wished I could have died beside my parents,
died in peace, in their embrace.
I looked for a familiar person to hold my coffin
but there were only strangers there damning and cursing me.
They did not care for what they held;
they did not cry.
We came to the exiled cemetery
and they threw me into a hole with hate.
There was a stony pillow under my head.
The shrouded linens were rotten on my body.
How terrible and frightening it was,
inside the grave.
I saw many animals make their way into my grave.
My soul saw how they ate my body:
they left nothing but some pieces of bone.
Just yesterday I had talked and laughed
but now it looked as if I had never even been human.
They threw soil on my coffin;
they didn't put a headstone there.
They wrote no name and no address.
No one in the world knew who I was.
In my dream I screamed, Parents! Know I died!'
I saw my parents dressed in black, because of my death:
how deeply they cried out and wept.
Mum tore at her face until there was nothing left
undamaged and there were blood and tears
flowing down her face.
Her hair had already turned white from our separation,
even before my death.
My father had begged, Son, what kind of migration is this?
Now mum fainted from sorrow, whispering, I have no sign of his grave.
And tears flowed from Dad's white eyelashes, as he cried,
It was our dream to see your wedding,
but we've heard of your death instead…
I woke in horror, the dream heavy on my heart.
Wishing I had not hurt them by dying,
by failing to have that wedding day.
Understand, please: I wish to live healthily, like you,
to say goodbye to these damn pills.
For three years I've taken them
and now I'm deeply tired, hopeless and depressed.
How do I explain the hurt of this hard, bitter life?
I swear to God, every night I wish to die,
and every morning, I wish not to be alive.
Then because my thoughts are killing me
I have no choice but to take these damn pills!
Should I thank your government for this?
Is this the care you give to refugees?
That you make addicts here, and mental illness?
Only God can help us.
Put yourself in our families' shoes for a second.
Put your children in our shoes too.
If this is rudeness, please forgiven me;
I make obeisance to you.
And I ask God to also forgive those who tortured us—
They know not what they d0.
Friends
I washed my hands with clean water
to erase the bad habits of my friends.
I escaped from my homelands and my home
so as not to be in touch with them anymore.
I travelled alone, on a dangerous path,
hoping to find some peace.
Now we gather here from different countries,
with different languages and cultures.
All the faces are strangers to me,
all the races—black, light and white.
I am comforted that in my estrangement
there are no old, familiar friends:
not knowing that these new people
are in fact the same friends with different faces.
These new friends form groups.
I watch to see how they behave.
There is a group that are very kind, like brothers,
who help when you are in need.
They always treat you fairly.
There are some who only pretend to be friends—
They'll stab you in the back at once.
There are many who are silver tongued,
always busy backbiting others—
their tongues sting like snakes!
There's a group who take your property,
always stretching out their hands.
They know how to pretend to be innocent
and how to beg and cry like a child.
There are some who are jealous,
always looking to compare.
You have to avoid these people
because they do not deserve friends.
Another group are the enemy,
always starting fights.
We know what they intend to do;
they just think to beat us down.
Then there are those who travel
from far away to help and support us.
This group are just like angels—
We kneel before them!
But there's another group who come here,
because they want to have sex with us.
It's another kind of slavery,
taking sexual advantage of the already enslaved.
Friends, don't be upset with me—
I just have to tell you the truth.
Truth in the Cage
You, who we came to seek refuge from,
why do you treat us so badly?
The world won't always be the same.
Like a ball rotating for millennia,
it never stays the same.
Before you, many others had power;
now they are no longer in power.
Death, as a form of justice, is no escape.
In death, only goodness remains,
but evil will not be forgotten.
You, who say we are illiterate
and accuse us of being uneducated terrorists—
Why do you judge us?
You call us whatever comes out of your mouth.
We brought three things with us when we were born:
discipline, mother wit and realisation.
You tried to take these away from us
but you couldn't because they are congenital.
Realisation and mother wit aren't related to literacy;
having these just means we are human.
If you see fault it's because you're looking
through the eyes of a wrongdoer.
You've taught us so many bad things here;
I hope God doesn't forgive you for this.
You've taught people to become gamblers:
to keep busy they gamble day and night.
But we haven't seen a winner, even once.
The gambler is always a loser.
You're playing a bad gambling game with our lives.
Some people here have learnt how to smoke marijuana.
They'd never seen marijuana before!
Then you call these people addicted ones—
It is you who've turned these people into addicts.
They use drugs to hide from their depression,
then you say, These people are sick!
Who made them sick?
Many have gone crazy in here. Why?
Because you put their minds under pressure.
Men become crazy because their minds can't go on.
They spend their time talking with themselves.
You're killing us, and then you call it policy!
You say, These people are imprudent,
but think, why are they imprudent?
A long time in this detention camp has taken their wisdom away.
We're unable to make right decisions now
because we can't focus to think clearly.
It's natural that this should happen, but not congenital.
Look how nervous, crazy and restless your guards are—
How can we possibly be calm in their presence?
Finally, you called us wrongdoers:
but it is you who brought us here illegally.
We didn't know this place until you brought us here.
You've played with us all in different ways.
You've showed a bad face to the world—
but that isn't our face.
The money and power are in your hands.
The law is in your hands.
I have nothing more to say to you.
Judge us by any means you like.
Be careful though, because what will you feel
when your time finally comes?
____________________________________________________________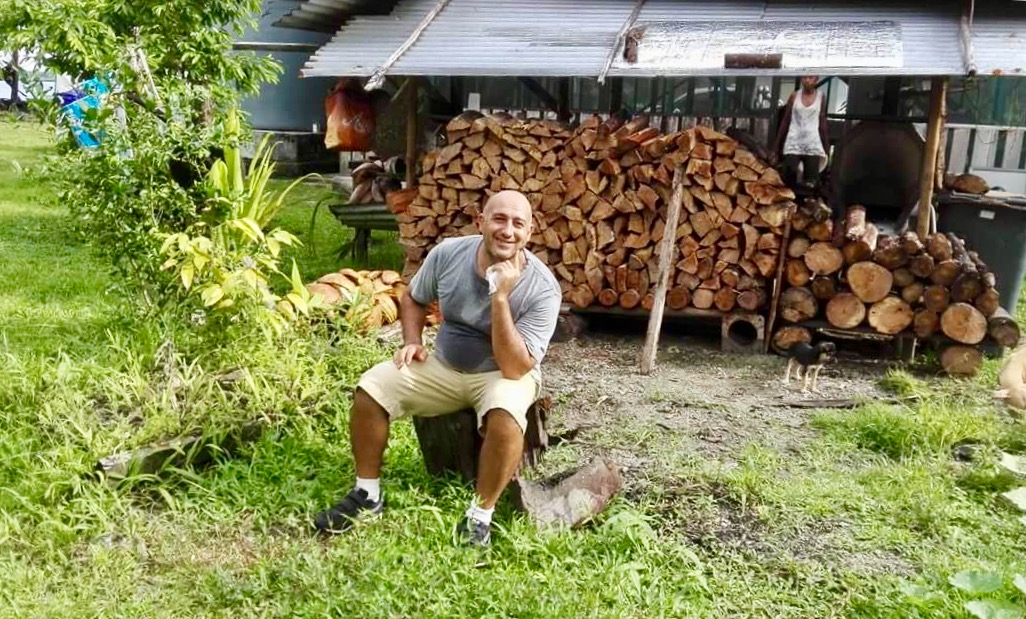 Mohammad Ali Maleki is an Iranian poet and avid gardener who has been living in detention on Manus Island for four years. His poem 'The Strong Sunflower' was the first work published on Verity La's Discoursing Diaspora project. Since then, Mohammad's writing has been published by Bluepepper and by the Blue Mountains Refugee Support Group. He has been a featured poet on Rochford Street Review, and his poems and letters have been included in the Dear Prime Minister project and at the Denmark Festival of Voice.  His poem 'Tears of Stone' was shortlisted for the Red Room Company's New Shoots Poetry Prize 2016 and received Special Commendation for extraordinary work in extreme circumstances. Mohammad's chapbook, Truth in the Cage, will be released in early 2018 from Rochford Street Press.
*
"I've met so many who have lost so much. But they never lose their dreams for their children or their desire to better our world. They ask for little in return – only our support in their time of greatest need" — UN Secretary-General, António Guterres. 
Please consider signing the UN Refugee Agency's With Refugees Petition asking governments to work together to do their fair share for refugees.
Posted on May 21, 2016 by Verity La in Discoursing Diaspora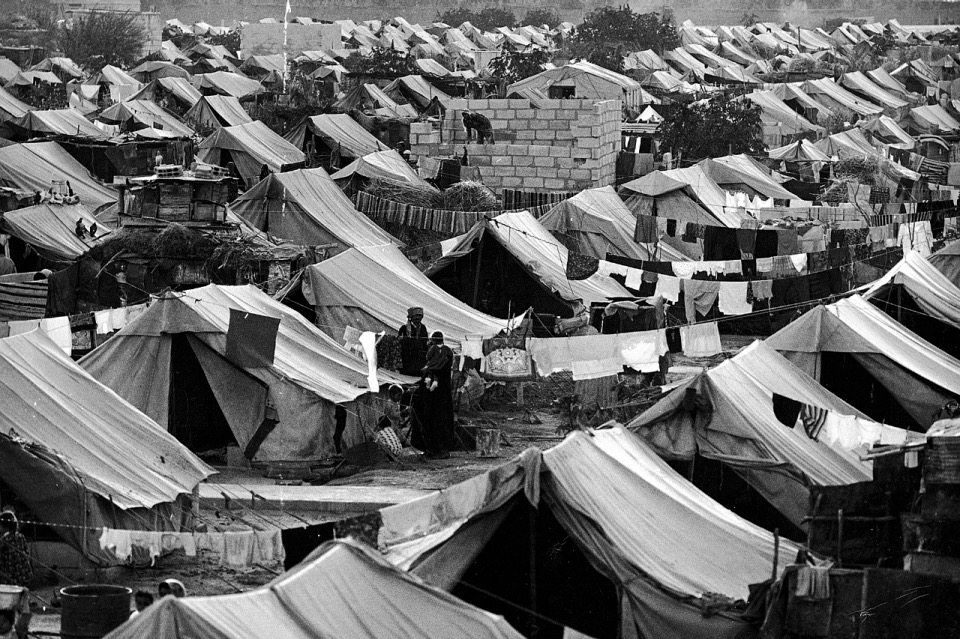 It's International Diversity Day and at Verity La we're taking this opportunity to announce our Discoursing Diaspora writing and arts project.
International Diversity Day (also known as World Day for Cultural Diversity, Dialogue and Development) is a United Nations sanctioned holiday celebrated on 21 May worldwide. It aims to foster community understanding of the value of cultural diversity and encourage people from various backgrounds to live harmoniously. And boy, do we need that right now!
At Verity La we've decided to do our bit by launching Discoursing Diaspora, a project which strives to recognize the work of those living through, or standing in solidarity with those experiencing, diaspora. We wish to support writers and artists experiencing exclusion from the dominant discourse by creating a space for their unique narratives, as well as providing a platform for works which address issues of social justice.
For this project we will accept submissions of poetry, fiction, non-fiction, essay, multimedia – and anything in between. We expect that many of the works will come from people whose English language skills are still developing, and as such, full editorial support will be given to successful submissions by the project's co-editors, Ramon Loyola and Michele Seminara. Works by those who aren't writing from a personal experience of diaspora will also be considered as long as they explore themes of social justice, diversity and inclusion.
Please see our Discoursing Diaspora page for more information and for full details on how to submit to the project. And please spread the word to help get those submissions rolling in!
Our first piece from the Diaspora project is 'The Strong Sunflower', a poem by Iranian asylum seeker Mohammad Ali Maleki, who is currently living in detention on Manus Island.
The Strong Sunflower
Translated from Farsi by Mansour Shoushtari 
Edited by Michele Seminara

Manus Island knew nothing of sunflowers
so I planted some seeds, from my heart, on Manus.
These seeds from a refugee, me,
grew into a flower for the Manus people
and the heat of the sun created new hope in their hearts.
I planted this happiness into the heart of the soil,
I willingly left it as a souvenir—
now in my name I bequeath it
to all who may come.
You, sunflower, are a stranger, like me, on Manus;
I hope you will not be cursed here.
Friends help me stay sane in this land;
I hope your friends, the sun and the rain, will help you.
Sunflower, my people have been disrespected
but I'm happy this island is kind to you,
my sunflower friends
on Manus.
____________________________________________________________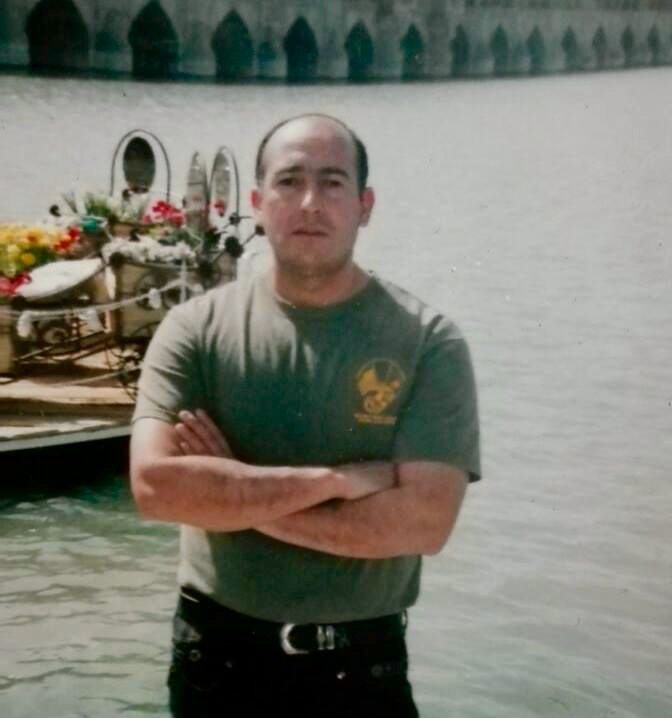 Mohammad Ali Maleki, originally from Iran, was forced to leave his family and country in 2013 and came to Australia as an asylum seeker. He has been detained on Manus Island ever since.
In Iran, Mohammad worked as a tailor and as a prop maker in the film industry. Since living on Manus Island, he has begun gardening and writing poetry, activities which give him purpose and hope.