PODCAST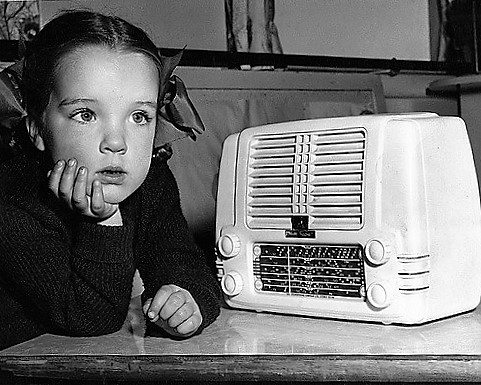 Each month, the Verity La Poetry Podcast talks with a member of our poetic community. We discuss a poem they've published in the journal, as well as hear about a poet they admire. Our interviewers are Melbourne poet Alice Allan and her faithful sidekicks, Verity La co-poetry editors, Robbie Coburn & Michele Seminara. Occasionally Alice may be joined by a mystery guest interviewer, because that's just how we roll.
If you're an iTunes fan, subscribe to the podcast here!

Alice Allan's poetry has been published in previous issues of Verity La as well as in Cordite, Rabbit and Australian Book Review. She is the creator and convenor of the Verity La Poetry Podcast, as well as producing her own weekly podcast, Poetry Says.
____________________________________________________________
Episode 5: Phillip Hall and Anne Elvey on Ecopoetry
If you're thinking birds, trees and butterflies, take a seat.
Join Anne Elvey and Phillip Hall as they pick their way through defining ecopoetry (vs 'nature poetry'), looking at the work of the praise poem and the lament, and wondering what it all means for the work poets do away from the page.
To get deeper into the discussion check out Harriet Tarlo's editorial for the latest edition of Plumwood Mountain, Robin Cadwallader's review of John Kinsella's The Vision of Error: A Sextet of Activist Poems, and grab yourself a copy of Bonny Cassidy's Final Theory (Giramondo, 2014).

____________________________________________________________
Episode 4: Alice Allan, Tim Heffernan & Alise Blayney on Ben Frater
This month we're celebrating the work of Ben Frater with Tim Heffernan and Alise Blayney.
To kick off, Tim shares his plans for the upcoming Mad Poets Workshop, Panel and Performances, inspired by Ben's own original ideas and experiences. Then we question the romanticisation of the mad poet vs the unromantic reality, and talk about what it takes to reshape pain and trauma into something that might actually move an audience.
We hear Ben perform 'The Argument' (watch Ben in action here), while Alise talks about its creation and Tim discusses how hearing the poem affected him. Finally, Tim reads and discusses his own mad poem, 'Reasonable Delusions of a Religious Nature'.
And if you loved the music check out Alise's Mad Poets Playlist.
____________________________________________________________
Episode 3: Alice Allan and Michele Seminara interview PS Cottier
Alice and Michele get straight into it with Canberra-based poet PS Cottier. Does entering and judging literary competitions put you on a special level of Dante's Inferno? Is there a hierarchy of poets and poetry? And why do so many poets succumb to writing 'misty cow poetry'?
Penelope reads her poem from Plumwood Mountain, Reading the Frog Economy, along with Denise Levertov's To Live in the Mercy of God, and her own poem published on Verity La, All the blond Jesuses. We end with a recommendation for Samuel Wagan-Watson's Smoke Encrypted Whispers, and grapple with a definition of speculative poetry (and whether snobbery exists around it).
And if that ain't enough, you can go here to enjoy more of the poems and reviews Penelope has published on Verity La, plus, read a rather intriguing interview…
____________________________________________________________
Episode 2: Alice Allan and Robbie Coburn interview Ian McBryde
In this month's Verity La Poetry Podcast, poetry editor Robbie Coburn and Alice Allan talk with Ian McBryde about his poems 'Orchid' and 'Serpentine', his book Slivers and his upcoming new and selected collection, We the Mapless.
We also cover Ian's writing process, his influences and the subject matter he works with. When Ferlinghetti comes up, we move into a discussion of Poetry as Insurgent Art (which Alice happened to be using to prop up her laptop).
____________________________________________________________
Episode 1: Alice Allan and Michele Seminara interview Phillip Hall
Alice and Michele chat to poet Phillip Hall about the joys and challenges of working in a remote Indigenous community, the raucous collaborative writing process of the Borroloola Poetry Club, and the evolution of a postcolonial eco-poetics. Phillip reads from his magnificent poem, Concourse, and introduces us to one of his favourite poems, Dorothy Hewett's luminous 'Inheritance'.
To download the podcast, right click here and 'save as'.