Parts of An Enticing, Profit-less Whole: Finlay Lloyd's Smalls
Posted on May 13, 2016 by Verity La in Verity La Reviews
Review by Nigel Featherstone
It is a widely held view that the publishing industry is currently going through a rough patch. Or, to put it more dramatically, it is in the fight for its life. Amazon, the Global Financial Crisis, and e-books are considered the body-blows from which the industry might not recover. And then there is the matter of an apparently dwindling readership. Of course, publishers and 'bricks and mortar' bookshops continue to exist, and so do readers, but it is probably true that those responsible for putting written work into the world are more risk-averse than ever. For example, most Australian publishers believe that they need to sell 2500 copies of a novel to make their efforts economically worthwhile, i.e. turn a profit. Sound achievable? Some Australian publishers claim that they can sell only 500 copies, with another couple of hundred sold if the work wins a major prize. As to short-story collections and poetry? They are labours of love, in most cases produced and distributed by the writers themselves.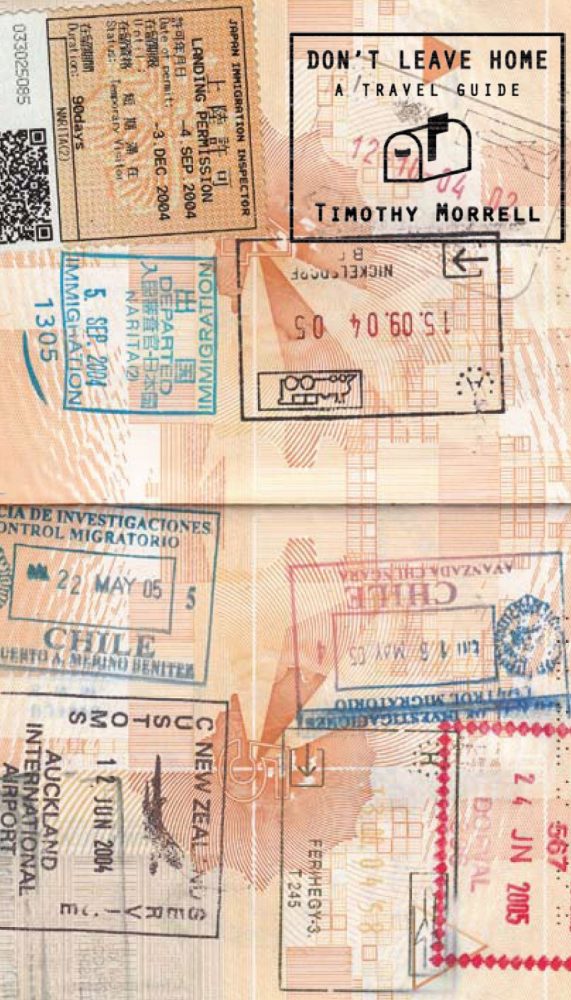 Despite the undoubted – and daunting – challenges, it could also be said that Australia continues to enjoy a healthy publishing ecology. Penguin Random House, Allen & Unwin, and HarperCollins are examples of the big end of town, publishing work by some of Australia's most prominent writers. Text, Scribe, Black Inc. and Affirm are just some of the mid-sized publishers who not only produce work by current household names but by future household names. Then there are the small or 'micro' presses, which are essentially loungeroom operations (they haven't yet become big enough for the garage) and exist because of their dedication to literature.
Based in the bush just outside the small country town of Braidwood, an hour's drive east of Canberra, Finlay Lloyd is a resolutely 'non profit' and, dare it be said, eccentric press that is dedicated to the physical book; in their world, e-books are not an option. The content could be considered literary and/or experimental, whatever those terms mean, and production values are high. The first publication, When Books Die (2006), involved a series of essays that in a way outlined the manifesto of the press. In the introduction written by 'Finlay Lloyd', the fictitious publisher (the press is the brainchild of novelist Julian Davies and artist Phil Day), the question is asked, 'What if no books existed?' As part of its staunch commitment to the physical book as cultural artefacts, and a reaction against what it calls 'celebrity-driven' publishing, since 2013 Finlay Lloyd has been producing a series of 'smalls' in which a diverse range of Australian writers are given 60 pages to do as they wish; they are published in a set of five, with the most recent set published in 2015.
In Fragments of the Hole, prominent musician, comedian, and TV identity Paul McDermott provides a selection of poems that read as nursery rhymes. There is a girl made entirely of bread who longs to go outside but when she does so she is befriended by a conniving – and hungry – sparrow. There is a girl 'who cried an ocean/but she could not cry a boat' ('The Girl Who Cried An Ocean', p 43). There is a boy who watches himself sleep until he is spirited away against his will: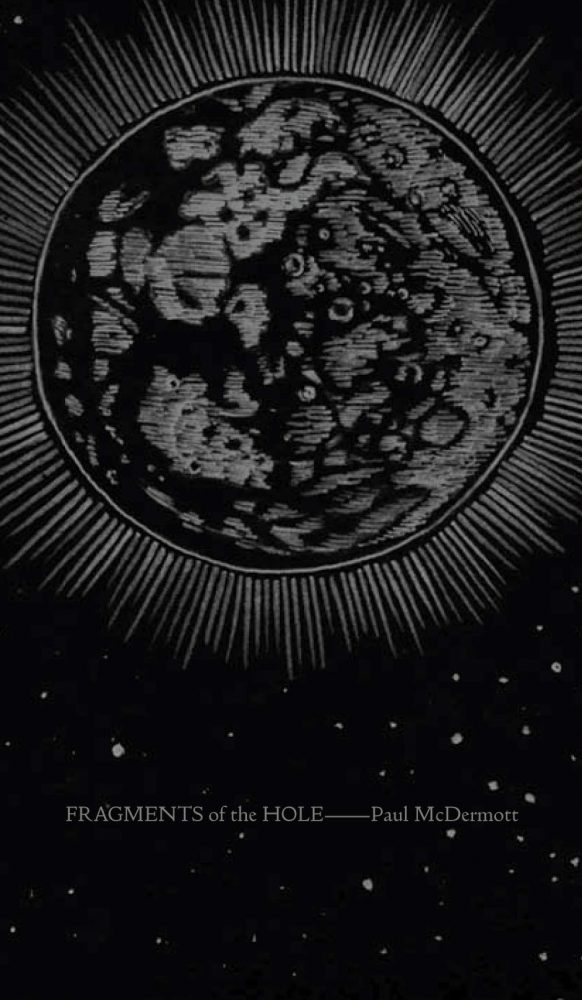 I once was a child
Who dreamt I was sleep
And crept into my room,
On softly padded feet.
On the bed I saw myself,
And in my ear I spoke
Until the sleeper, who was me,
Rolled on his side and woke
(from 'Asleep/Awake', p 49)
With these poems, McDermott reveals a childlike fascination for how the world works, but also a horror at random injustices or straight-out cruelty. Typical of Finlay Lloyd books, this volume includes many hand-drawn illustrations, in this case by McDermott himself, giving the exercise an almost Spike Milligan aesthetic.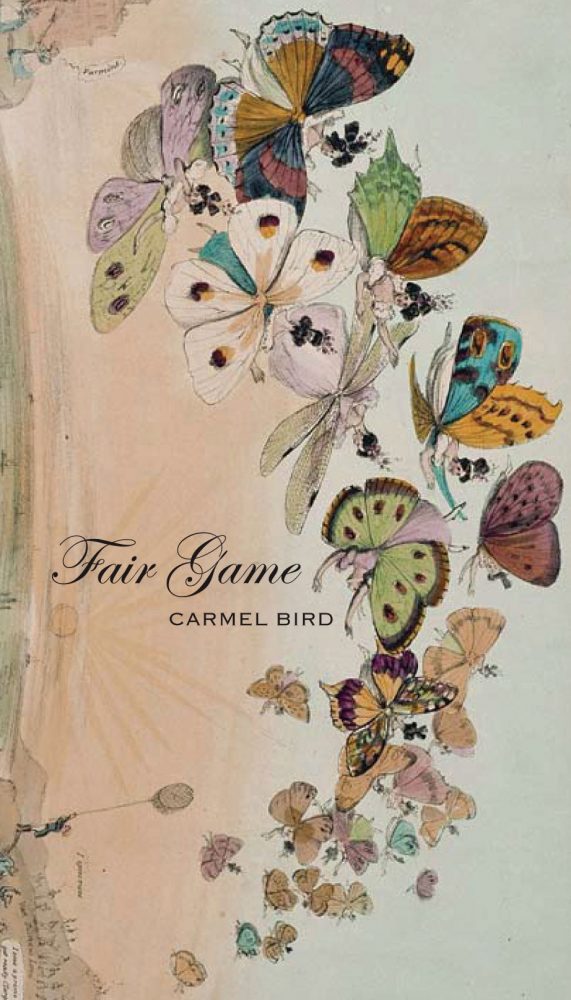 Novelist and short-story writer Carmel Bird provides a pleasantly rambling 'Tasmanian memoir'. Bird finds focus on a group of English women who, in 1852, volunteer to board the Princess Royal and sail to Tasmania as part of a government-supported program to fix the gender balance of the colony, which at the time was dominated by male convicts. There is a novel's worth of material here, but in Fair Game Bird offers enough to reveal yet another disturbing story about the dark island state. Despite the purposefully disjointed structure, the author's highly crafted prose and empathy for the women's experiences results in a moving work.
Emerging writer Phillip Stamatellis also dishes up a playful memoir-essay, documenting a range of remembrances about his childhood spent in his family's café in a regional town on the NSW Southern Tablelands. Cleverly, Stamatellis balances historical anecdotes with contemporary observations, which not only give the work a multi-layered structure but also a meta-like quality.
We sit at a table right on the gutter; an Alfa Romeo is parked close enough that if I stretch a bit I can touch the hood. I marvel at Stu's ability to roll a cigarette with one hand. The sun is shining and Belmore Park's garden beds and trees are in full bloom.
'How's the book going?'
'I'm struggling.'
'What with?'
'Memories…This place or what it used to be,' I say waving my hand at the café. 'Things are all jumbled up. I'm not sure what's important, what's worth remembering and how to make sense of it all.' (p 27)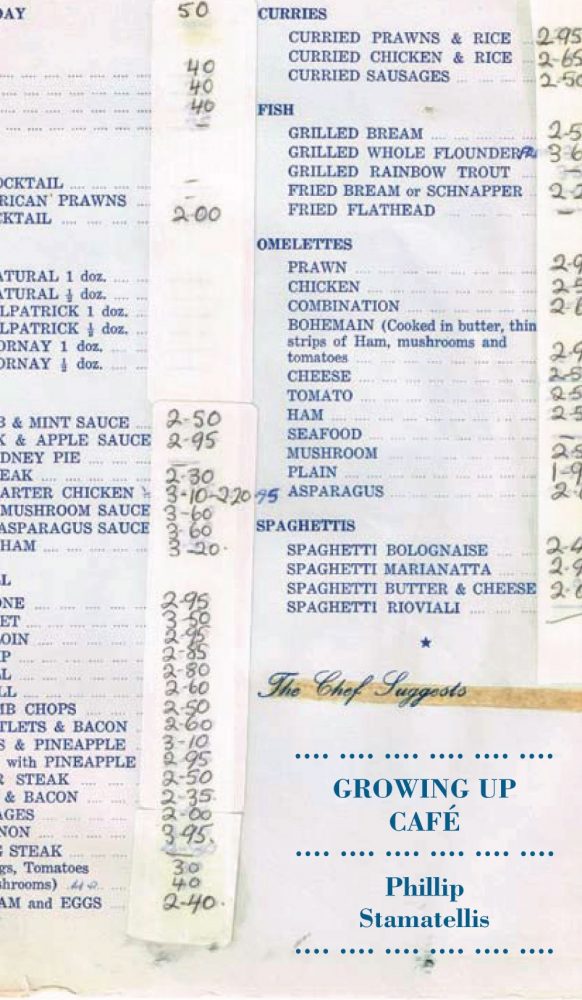 In parts Growing Up Cafe would have been improved with a closer line edit, but there is a frankness and bravery to Stamatellis' writing that is very easy to enjoy.
In Don't Leave Home, Timothy Morrell offers a selection of humorous micro-essays about his experiences travelling the world. There is the Pacific Island holiday, the trials and tribulations (for all concerned) of becoming lost in translation, and the ubiquitous notion of going nowhere further afield than an international airport. The writing is lively and often laugh-aloud funny, with Morrell coming across as a sarcastic David Sedaris. 'Generally, the more you pay for the hotel room, the more difficult it is to operate the shower' (from 'Notes on Hygiene', p 28).
In Trace, Cassandra Atherton delivers a suite of prose-poems about love, eroticism, obsession, and entrapment. Each piece reads as an artful slice of stream-of-consciousness; in Atherton's hands, a word not only provides its own meaning and life but is used to spark a new series of thoughts and observations, often resulting in gut-wrenching conclusions. Helpfully, there is a terrific wit at play, and the author, a recent Harvard Visiting Scholar, is in full control of her work.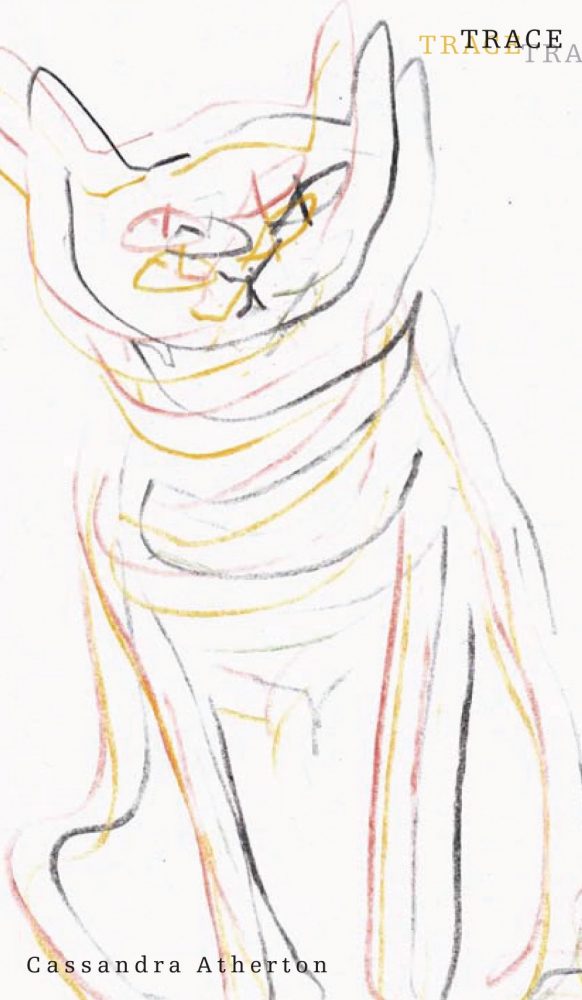 Passion. As sticky as soft drink. Passiona. Pasita. I once
told my lover that I was glue. That I was stuck
on him. That we were bonded together like superglue. That there was no solvent that would separate us. But now I say that I am his ivy. I cling to him. Wrap myself around him. But he tells me that ivy slowly crushes
the life out of a tree. Until it falls. And I remember
that ivy can be dangerous
(from 'Yellow', p 30)
When I was at school I wanted to be a marine biologist.
I wanted to be called Marina. Or Shelly. Or Sandy. I wanted to study marine life. I wanted a collection of twisty shells. The ones with the stripes on them. In a sand-encrusted jar. I wanted all the smooth glass that the ocean could deliver onto the shore
(from 'Marina', p 37)
There is no doubt that these lovingly produced mini-books shine when approached as a set, so the similarities and contrasts become part of an enticing whole. Finlay Lloyd's 'smalls' offer a unique experience that delights the adventurous reader and shows the endless possibilities of the written word. It also demonstrates what publishers – even those with scant resources and far from the metropolitan publishing hubs – can do when profit is taken out of the equation. Long may Australia have a diverse and vibrant publishing scene, and here's hoping Finlay Lloyd continues to publish work that otherwise would not see the light of day.
FRAGMENTS OF THE HOLE
Paul McDermott
Finlay Lloyd, 2015
60pp; $10
FAIR GAME
Carmel Bird
Finlay Lloyd, 2015
60pp; $10
GROWING UP CAFÉ
Phillip Stamatellis
Finlay Lloyd, 2015
60pp; $10 
DON'T LEAVE HOME
Timothy Morrell
Finlay Lloyd, 2015
60pp; $10 
TRACE
Cassandra Atherton
Finlay Lloyd, 2015
60pp; $10
____________________________________________________________
Nigel Featherstone is an Australian writer of adult fiction and creative non-fiction. More at www.opentopublic.com.au