Posted on March 17, 2017 by Alice Allan in Heightened Talk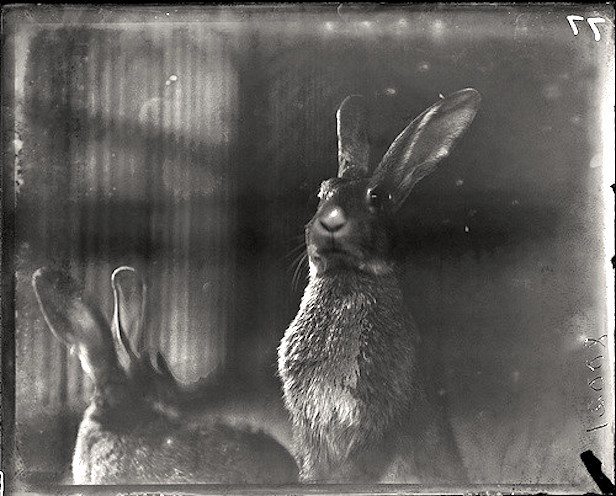 Rabbit on the Promenade

in homage to JS Harry
Umwelt of responses
and in the substrates below
a silt of muted action.
There are inaudible gasps
bouncing in echo chambers
from delicate atria
to delicate atria
in a soundproof dugout
which pre-empts any
sour acoustic.
This is my skittish
rabbit's heart
which hops softly
so my fellow crowd members
won't fear my paw pound
like I fear hammers creating
this fur face of crushed paper
setting these eyes straight
ahead, up and down,
and any periphery lopped.
This torso the only aligned
part of raw automata
a straight ahead up and down
line. A body made for tunnels.
No slouches allowed.
My wet nose touches
another wet nose
and white whiskers
twitch on pockmarked
cheeks. Red eyes as a
skittish rabbit. The home
is proof of damage. It's
quiet here. Outside the grass
blades swash my floppy ears.
It's a clash of waves
cotton battles till the
punched hugs
and small slide
of wet noses.
There's much activity here
the grass blades rattle,
the busy prowls and promenade predates
are like a pocket turned inside out
and lint falls like a feather
(there was a bus ticket too).
I ate at a restaurant with lah-di friends
nibbled on crispy wafers
caramel flan for dessert.
I put my money away and counted my
approving recollections of a city outing.
A Poet Knows When
Right up against me
before sleep
after waking
I carry carcass.
It taps me on the shoulder
I lug it from room to room.
It tells me the Vedic line
when I will join carcass earth.
When the meteorite lands
on its feet
it drags me like
repulsive lovers can
declaring undying
alarm buzz
it thrusts its cunt at me
I kiss its bare bone breasts.
It's ten it says,
set the wake up
for then, the port
of entry in ten years
and when I arise
without bladder organs
with calcified face
torso tilted with rattle coin
I latch on to the next
keeler. The one for me
who wakes and sleeps
in dread in a canoe called bed.
____________________________________________________________
Ariel Riveros Pavez is a Sydney based writer. His works have appeared in various publications including Contrappasso, FourW, Journal of Postcolonial Text, Social Alternatives and Southerly. He also has a chapbook through Blank Rune Press, Self Imposed House Arrest, and appears in their anthology Forgetting is So Long: An Anthology of Australian Love Poetry.
Posted on September 16, 2016 by Verity La in Discoursing Diaspora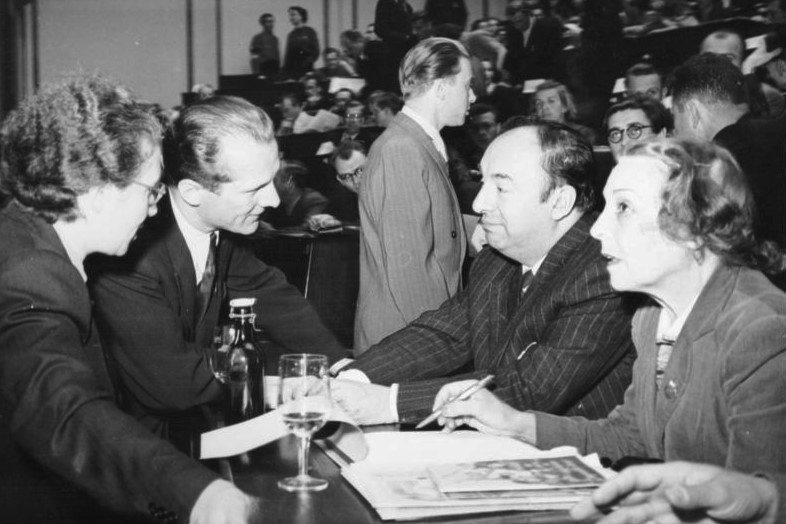 (edited by Ramon Loyola) 
Changing Places to Sleep Not for Political/Security Reasons After the Reading at Sappho Last Night (Juan Garrido-Salgado)
To Beth Spencer and Claudia Taranto
I
It was a cold and wonderful night to catch up with poets.
A long conversation with Stuart Cooke on Pablo de Rokha & Nicanor Parra.
A conversation on Valparaiso & Chilli Picante. He missed it at meals, he said
in a Chilean accent.
To listen and laugh with Ouyang Yu, Claire Nashar and Beth Spencer,
their poems of life's luggage
creating sounds and stresses on the English vowels
and Chinese/Spanish consonant accents.
Making Australia an open mic today
were ten readers, young and serious. It was a great birthday celebration
for Neruda on the 12th of July.
Sappho Bookshop was a ship anchored at the shore
of Isla Negra… voices, accents, simple gifts to the poet assassinated on September 1973.
Believe me, Toby Fitch, I saw you there as the Captain of our journey
into the sea of verses and conversations.
Believe me, David Ades, I saw you there as one of Neruda's ancient figureheads.
 II
Yesterday after the reading, I was a child standing still
at my mother's front door
with no key; only an electronic card.
An empty room keeping a vigil for a dying ghost in the white bed.
Beth and Claudia offered for me to sleep in Claudia's son's room, Ramón,
who was travelling in Colombia.
My stillness disappeared.
I felt my mother smile on the other side of the moon.
Ramón's room was as warm as when I was Ramón
in Chile in 1983 on my clandestine bed,
in places where I stayed with compañeros.
Yes. I was Ramón, Samuel o Bernardo —
Never introduced myself with ID for security reasons.
Ramón was my name last night; I slept underground snuggled up in my memory
but my dreams were real.
I woke up with the dogs barking & hunting the moon's shadow at the door.
I, sleeping south of what used to be.
Durmiendo hacia el sur de lo que un día fui.
Whilst I Was Here With You and Living on the Other Side of the World…  (Ariel Riveros Pavez)
I am unsure
how many languages I spoke
and what algorithmic cycle
under 5, 8 and 13
I revolved around
English to touch
the old fallows
of Chaucer and
the mappa mundi of sea monsters
speaking and stretching my arms
under water
talking in the seafarer's currents
that drowned sailors only know
like the keys they carry
Spanish, with an embarrassed foil
enough to walk by promenade
port and Plaza de Armas,
less the concrete quality
of those who work
and transact a living with
the persistent white-collared
clerks and managers
close enough to read
newspapers as poetry
and poetry as prosaic newspapers
the crooked cinema of
otherness
as otherness
and the bruised dreams
left sleeping by English
Mathemata, an open
algebra where integral
consistencies internal
were decentered
where equations
muttered like Rimbaud's
j'suis l'autre

and nominally it was a base 5
and the hub to the spheres as
sprawled spectrum
penta to pata
a genetic Patagonian
a phantom vault
without horses
ancient megafauna as
morphogenesis
an inheritance of invisibility
where a matriarch's thoughts
by magic, eventuate after
one moon's passing
and the language that crossed
the world, linked cells
reproducing old worlds
capturing with leaped hands
the promise of constants
and the hypnosis of fault lines
as I looked into chasms
to say
the abyss itself is a world
but not one meant for humans
without wings
I made those wings and
there was a ground to the fathomless
there was no light
yet in the melee between
myself and the civilised world
a purple torch appeared
and I saw nothing but ground
and a long flight back to the earth's
surface, back to the ravines and horizons
where all there is, is light
and where the abyss afforded
me rest
and I smiled
not fearing creature
nor monster in any moon's passing.
* This poem previously appeared in Southerly 74.1 (2014)
____________________________________________________________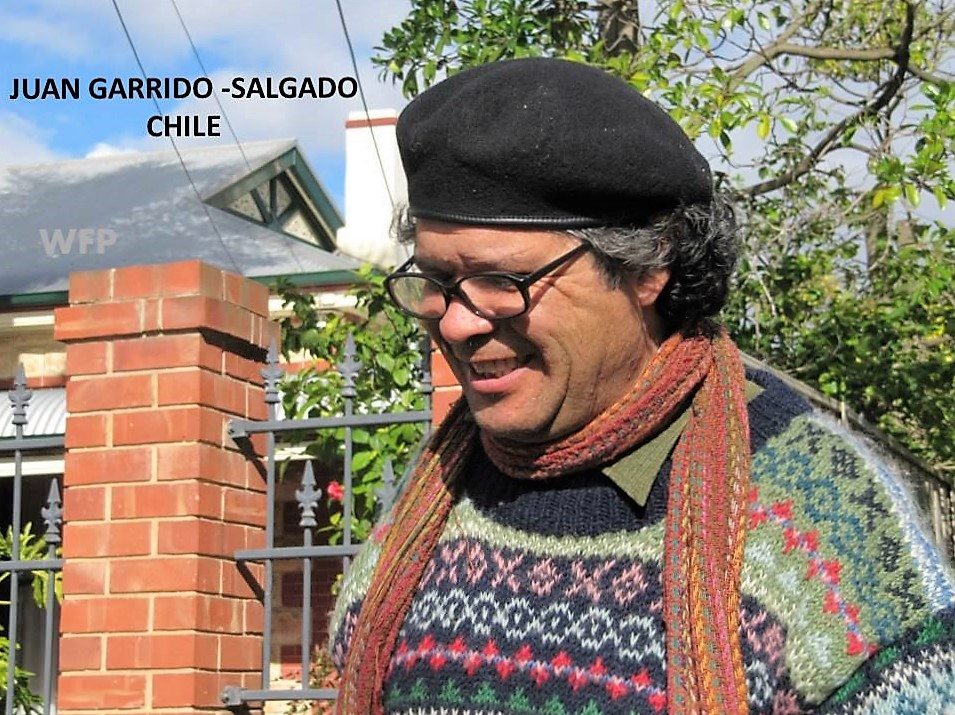 Juan Garrido-Salgado is a political refugee who immigrated to Australia from Chile in 1990, fleeing the regime that burned his poetry and imprisoned and tortured him for his political activism. He has published five books of poetry and his poems have been widely published in a variety of literary journals. He has translated works into Spanish from John Kinsella, Mike Ladd, Judith Beveridge, Dorothy Porter, MTC Cronin, Samuel Wagan Watson and Lionel Fogarty, including Cronin's Talking to Neruda's Questions (2004). He has translated five Aboriginal poets for Espejo de Tierra/Earth Mirror Poetry Anthology (2008). One of his stories has been published in the anthology Joyful Strains — Making Australia Home, edited by Kent MacCarter & Ali Lemur (2013). With Steve Brock and Sergio Holas, Garrido-Salgado also translated The Trilingual Mapuche Poetry Anthology (2014) into English.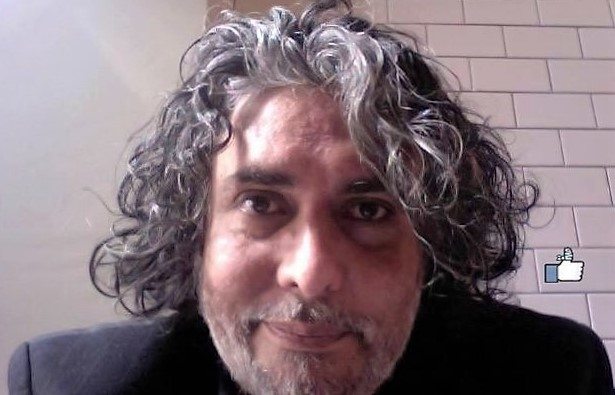 Ariel Riveros Pavez is a Sydney based writer and translator. His works have appeared in Southerly, Contrappasso Magazine, Mascara Review, FourW  and Forgetting is so Long Love Poetry Anthology. He has published a chapbook of short stories, Self Imposed House Arrest, among many other publications. Find out more about Ariel on his blog.
Posted on September 4, 2015 by Verity La in Heightened Talk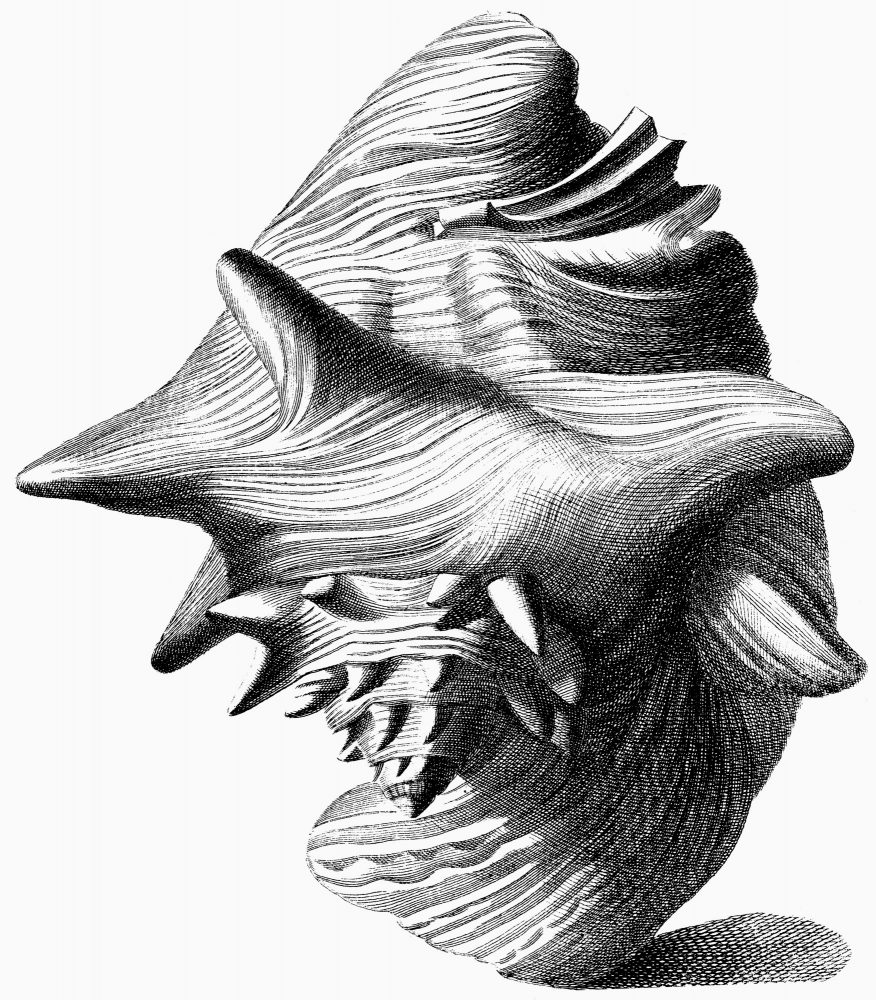 Shellform
spiralling to
the infinity of
a hermit
living inside you
home for aqueome
little thumbling by shore
pod for crustacean exemplary
exploration and I
take you to my ear
rush of sea like
a phone call
from a static who
will I answer you
and speak back
to the banging ocean
on your door?
A Ruptured Home
that order is truth
is no flicked lumiere
the pleasures and
vision of those clothed
in night and cleft to chaos
harried by the irregular
but no grip too fast
in duration
that I cannot undonn
my hat
where inside it rains upwards
a hat a home for hair
this is a skeleton of a house
a home truth is unreliable
better the streets
and fields, dots of grass
line of path, fold of hill
sweeping the pavement
with statements
the earth a big wristwatch
Your Bed
Entering the field of radiation
of your room
the warmth pinches like
substation coils
hums like tongues
quenched by saltwater.
It's a yert
of dance and jester gibe
and you sleep.
Black barred
circus cages and
all surfaces become mirror
to confined quarters
of shared muscle and sweat.
Your breath sings
skeletal lieder.
The next act is where
jumbled projects
rise as you snooze.
Any solitude around you
is the recitative
about the last time
I froze innocently
in front of specific
rose gold expanses.
Geiger counter readings
charting and
crackling with hot linen
my eyes to past fixity
my well-wet mouth
at the beginning of returns,
adapting to a
twenty year wide span.
____________________________________________________________
Ariel Riveros Pavez is a Sydney-based writer. His work has appeared in various publications including Journal of Postcolonial Text, Social Alternatives and Southerly. He was the convener of The Blue Space Poetry Jam readings. As well, Ariel is founding editor of the transcultural online arts magazine Australian Latino Press. To find out more and purchase Ariel's latest poetry pamphlet, visit Ariel Riveros Pavez.