THE HUNGER – Ebook
$10.00
Be Brave
Hunger is defined as an intense desire or craving. Artists published in Verity La crave a creative purity and truth, forging a place outside of what might be considered fashionable and publishable in the mainstream. The work appearing in this anthology is defined by the journal's mantra, Be Brave: be hungry for your voice to be heard and to articulate your soul, no matter the cost.
"In The Hunger, the editors have expertly assembled a collection of bold, passionate voices that value beauty as much as intellect. The writing is diverse, innovative and compelling. It's hard to think of a collection of poetry and fiction that better captures the range and excitement of Australian writing today." — Anthony Macris, author & Associate Professor of Creative Writing, University of Technology, Sydney
"This first anthology from Verity La contains poems and short fiction from a diversity of writers, all exploring the notion of what it means to hunger in this life. To be human is to desire, and on the other side of desire lies despair, or delight. The work in The Hunger takes us through the spectrum of carnal love, grief, physical and mental illness, as well as the fierce tenderness of hope. The editors of this anthology have achieved the admirable task of representing writing that seeks to not only be brave, but to speak of the often unutterable truths of our daily existence." — Eileen Chong, author of six poetry collections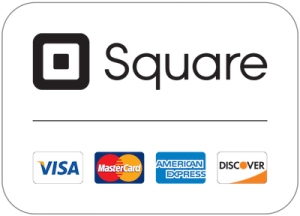 Description
Edited by Nigel Featherstone, Michele Seminara, and Robbie Coburn
Featuring the writing of Hasti Abbasi, David Ades, Graham Akhurst, Alice Allan, Elizabeth Allen, Miles Allinson, Cassandra Atherton, Stuart Barnes, Fleur Beaupert, Alise Blayney, Robin Cadwallader, Ashley Capes, Robbie Coburn, David Cohen, Rico Craig, Toby Davidson, Tricia Dearborn, Benjamin Dodds, Joe Dolce, Callie Doyle-Scott, David Finnigan, D. Gilson, Phillip Hall, Tim Heffernan, Gregory Horne, Raphael Kabo, Leah Kaminsky, Justin Lowe, Ramon Loyola, Mohammad Ali Maleki, Sharanya Mannivanan, Ian McBryde, Wayne McCauley, Teena McCarthy, Laura McPhee-Browne, Rachael Mead, Lizz Murphy, Barbara Nicholson, Penny O'Hara, Nathanael O'Reilly, Fikret Pajalic, Ariel Riveros Pavez, Kristen Roberts, Omar Sakr, Brenda Saunders, Michele Seminara, Melinda Smith, Anna Spargo-Ryan, David Stavanger, Heather Taylor Johnson, Julie Thorndyke, Deb Wain, Anne Walsh, Gemma Ann White, Les Wicks and Daniel Young.
Cover image: John Klyza
Cover design: Ramon Loyola
Book design: Daniel Young
Ebook