Posted on August 10, 2016 by Verity La in Heightened Talk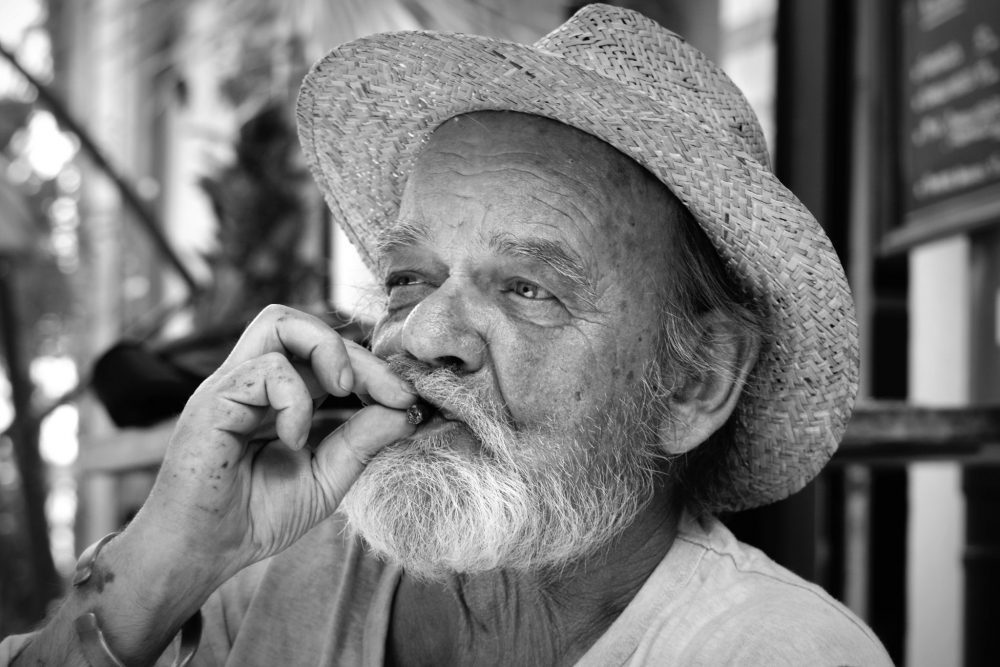 There's a cove. A house straggles
a sagging beach, where behind a patched blind
the Hendrix version of All Along the Watchtower
sends its summons through the wave speakers.
God opens the door, a stubby in one hand
and his left eye bleeding from a blood vessel.
You're late he pines at me, I'm too polite to say
what I think, that's it too early to be drinking,
but how do you chastise an omnipotence.
I was the only anarchist, let it all run free
and now it's turned to shit, he's telling a dirty sheet
of an angel that's being used as a coat stand.
On a love seat. Straight out from underneath
a window, Miro sculptures are smoking cigaroes
and whistling Beethoven's Seventh Symphony
the movement that makes the walls cry.
Do you by any chance play bass
Jimi's last assistant went up in smoke in Cross Town Traffic.
It crosses my mind that he should know the answer,
he's lost interest, retouching a forged Picasso.
Gave the little wanker everything and what did I get
suddenly angry, he grabs my throat beer breath in
my face, and you cut your wrists for freedom fell
into the street and a car finished you off.
The other side of the ramshackle. Sky and ocean are joined
by Siamese lightning, sacred ibis in ancient shawls gather neon
cockchafers placing them in mother of pearl wickers
rippling at the iron magnetism of each shock.
The wattage sighs as each basket comes and goes
a drop from his cornea sets the brimming protein.
I sent a boy on a man's job once, Jesus what a debacle —
here, you'll appreciate the irony in this
see if you can pick who's coming or going journeyman,
for the first of the first time in all these millennia
I'm going to have a lie down, this whistling sphincter's all yours
welcome to heaven and take care where you step.
____________________________________________________________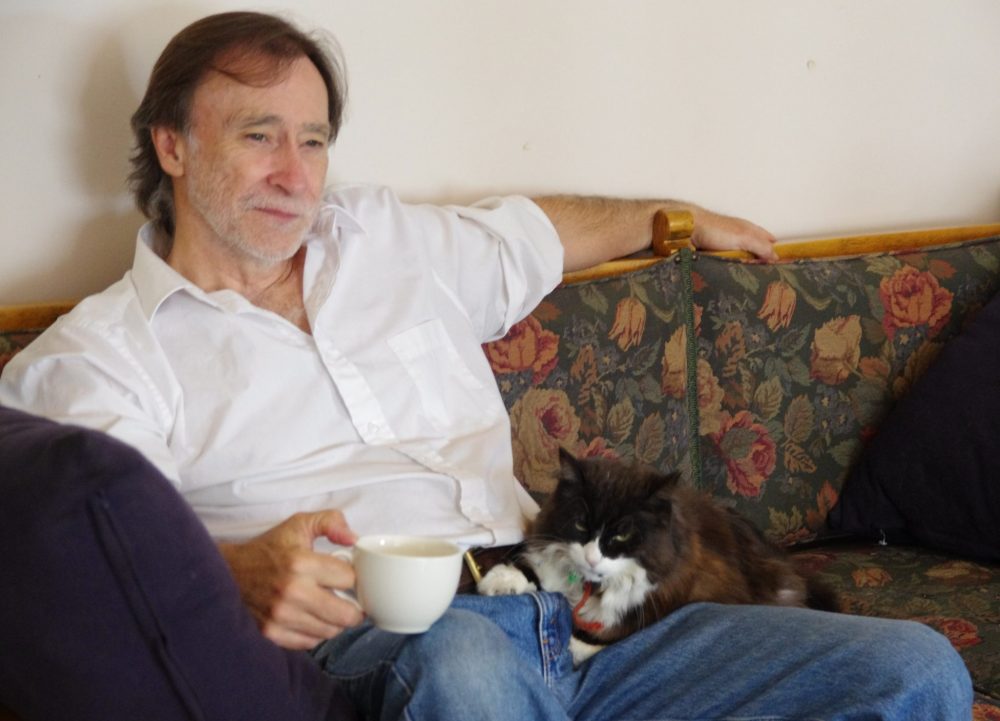 James Walton lives in the Strzelecki Mountains in South Gippsland, Australia. He has been published in The Age and Sydney Morning Herald newspapers, and many journals and anthologies. He has been shortlisted twice for the ACU National Literature Prize, is a double prize winner in the MPU International Poetry Prize, and Specially Commended in The Welsh Poetry Competition.  His collection The Leviathan's Apprentice is now available. He's been a Librarian, bred Salers cattle, and was a public sector union official for many years.
Posted on December 9, 2015 by Verity La in Heightened Talk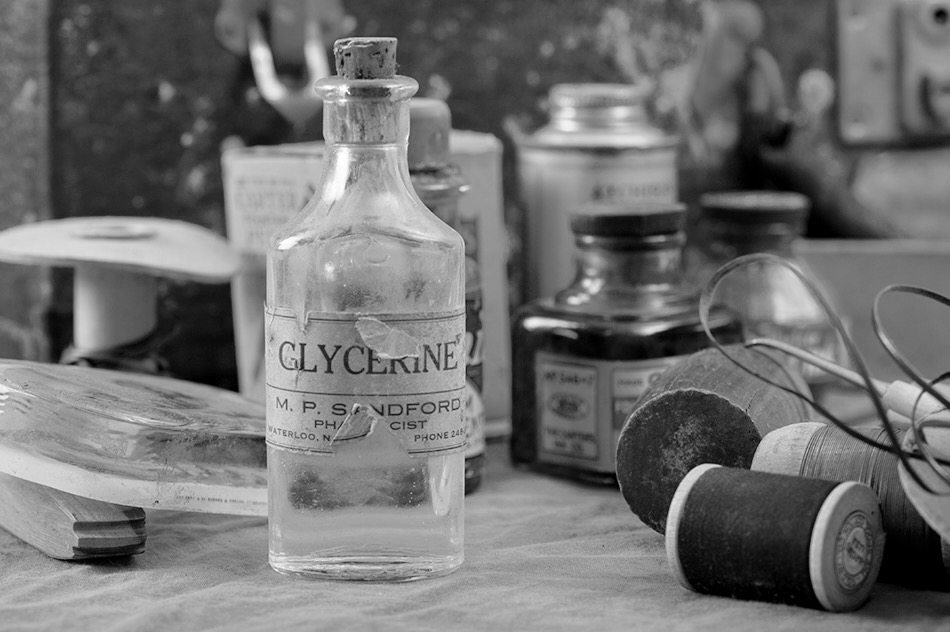 This restless melancholia
unsoothed in the application
of tubular tobacco rectum smoke
wanders from the crying wall
searching for the music
where Napoleon's toothbrush
strums over Bentham's skin
dancing in Florence Nightingale's moccasins
to keep at bay fatal exhaustion
unharnessed touching the amulets
to find the writhing Braille
of unspeaking human faces
Nicotine
The masters say
the sheaves aren't too heavy
but you try lifting all day
in the stoking sun
they blow that horn
to help lift the leaves
all green and purple on to the eaves
cut that way to stem the light
Old Joke he'd had enough they say
he was hanged there not right up
left to show what life was worth
still someone took his gloves
Citizen Bonaparte
I am a commander of trigonometry
find my way in the seas or the stars
trisect a royal cavalry charge
survey with lunette the Deadwood plain
afraid the brush
gave a line of sight and angle
beyond waves or cubic stone
carve a sigil with the end
make it sharp enough
to plot escape again
they took it away and now
the guard post gaoler hisses through rotten teeth
of how he cleans his arse
with the bristles
that made an emperor's smile
Dialectic Risk
Jeremy's itch is unrelieved
in the Georgian window seat
writing against Mill or for
as the mood is taken
ink stains make marshes
of mahogany grain of ideas drift
blisters across a torso
where clothes no longer fit
he is the elder and has to remind
as is the philosopher's remit
that utility is a gift
and a function for the privileged
to express where limitations
persist for the good of all
Lady with the Lamp
Mathematics is the pure word of God
vocation found in the calling of numbers
how they sound out now
dead reckoning in the blood
the canvas and sheets scrubbed
so deep no cleansing cures
infection took them to so many times
the power of their wounds
washing down the beds and floors
adding salt and sulphur
to the chaplain's nail bitten visits
counting the steps between the wards
the death figures decreasing
four laces set through soft shoes
these are all that hold me
to the tumbling world
Trinkets
In the liquorice Sumatran night
cut out ships decline landing
taste the missionary's faith
that brought their book
to our table
set with the hearts
of what will be consumed
we glow with holiness
our jewels offshore
stolen for prayers
darts sipped poison flowers
brought down manic pathways
gentle trade a cosmetic offer
theft the merchant's way
left behind assorted vicars
now their veins will bind shafts
to send a stone head nodding
Note: The idea for this sequence was sparked by an article 'The Entire Case Records From a Victorian Asylum Now On Line' by Ben Richmond, posted on Motherboard. The article referred to a number of items held by the Wellcome Collection. Some of these included – a fragment of skin from the body of Jeremy Bentham, tubular bellows used to resuscitate unconscious mental patients by blowing tobacco smoke into the rectum, Napoleon's toothbrush, Sumatran amulets, and Florence Nightingale's moccasins.
____________________________________________________________
James Walton lives in the Strzelecki Mountains in South Gippsland. His work has appeared in Eureka Street, Plumwood Mountain, Hubgarden Poetry, Australian Love Poems, The Wonder Book of Poetry, Bluepepper, Australian Poetry, A Sudden Presence – Poetry from the ACU Literature Prize, Poetry d'Amour, Australian Poetry collaboration, Great Ocean Quarterly, Bukowski On Wry, Writing Raw, Five2One magazine, The Medical Journal of Australia, Australian Latino Press, The Sydney Morning Herald and The Age newspaper. He was shortlisted for the ACU National Literature Prize in 2013 and in 2015, and received a special commendation in The Welsh Poetry Competition 2014. His collection The Leviathan's Apprentice is now available.