Posted on May 2, 2017 by Verity La in Heightened Talk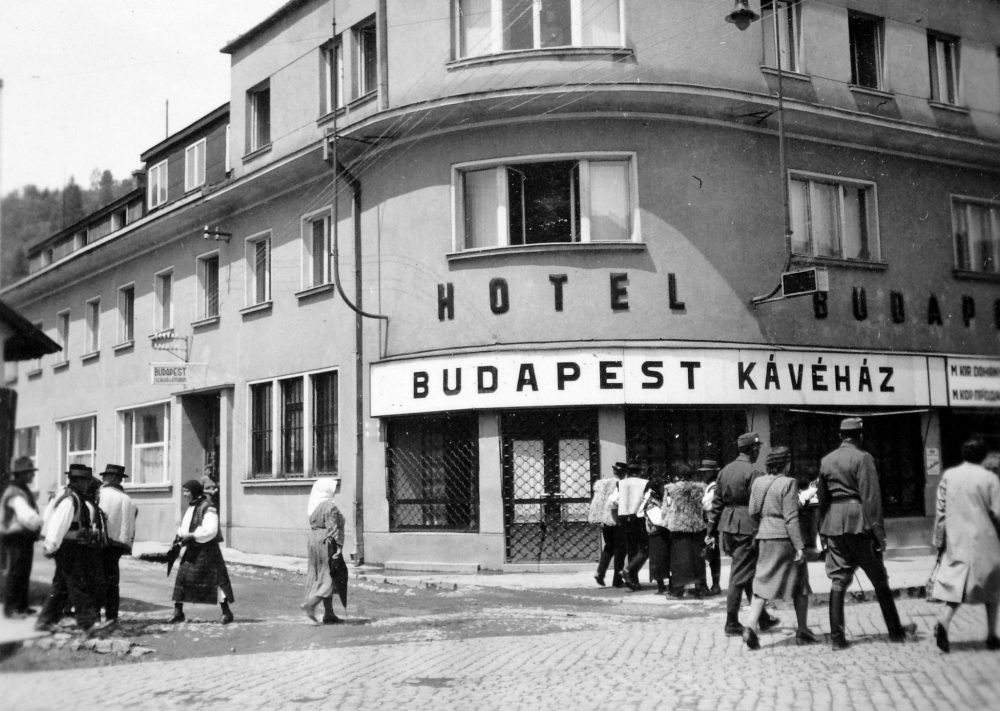 I.
We spent a summer late
last century in the former
USSR at the confluence
of the Tiza and Rika rivers
living in a Transcarpathian
valley with the mafia
the unemployed and the future
our students guided us
around town, to the castle
ruins, Gorodskoy park
the outdoor markets
and the plains of blood
accompanied us to neighbouring
villages, towns and cities
Rokosovo, Velyatyn, and Uzhgorod
we shot vodka with our principal
students' parents, government officials
and gangsters, afraid to offend
our students competed for turns
to sweep the classroom floor
clean the blackboard, read aloud
take us swimming after classes
have coffee with us in cafes
serve us dinner in their homes
II.
we arrived by train at the Hungarian-
Ukrainian border in the darkness
met our driver on the platform
loaded our luggage into his ancient
van and took our seats beside
curtain-covered windows
for the drive from Chop to Khust
through the unknown over potholes
to a pumping techno soundtrack
disoriented and alien, we arrived
in town near midnight, met hosts
who insisted on measuring us
before unloading, eating and drinking
declared our unusual Western height
qualified us for double rations
III.
reading a novel in Gorodskoy
park I was approached
by local gangsters who took
up positions in front and behind
pistols tucked conspicuously
into tracksuit pants waistbands
demanded to know my business
and nationality before deciding
I was harmless, the leader
making homophobic jokes
in English about his comrade
my faggot buddy doesn't understand
before inviting me to their bar
where we played pool in the basement
drank pivo with the local boss
IV.
local gang members climbed
our dark stairwell, pounded
on our steel door, demanded
in urgent fragmented English
that we come outside
hand over our passports
inside we stood silently
still against cracked walls
waiting for danger to fade
V.
every weekday morning we walked
to school, past government offices
empty storefronts, crumbling
Soviet-built apartment blocks
past Romanian gypsies siting
in the dirt begging for kopeks
across the Mlynovytsya river
past groups of kids yelling
Hey, fuck you buddy! 
Hey, suck my dick, buddy!
mimicking Hollywood
bad-guy rhetoric
collecting our students
in ones and twos as we walked
we arrived at school in a gang
VI.
on scorching hot afternoons
our students took us to the Tisa
served us packed picnic lunches
cooked pig fat on sticks over fires
lit in the sand, ganged up
and threw us in the river
jumped with us off the abandoned
railway bridge into dangerous water
vying for our admiration
the teenage girls wore tiny bikinis
the teenage boys wore speedos
called us gypsies for wearing shorts
exhausted after swimming
we sat cross-legged on the sand
in a circle while Sasha played
Nirvana covers on his battered
acoustic guitar and the girls
sang mournful folk songs
VII.
on the road to Lviv
miles from the nearest village
we passed a Babushka
head covered in traditional
fashion, sitting on the ground
beside an upturned bucket
a lone cabbage perched atop
patiently waiting in the heat
to make the day's final sale
VIII.
we walked unpaved dusty streets
occasionally passed by a vehicle
a local riding in an engineless
Lada or Volga towed by a donkey
or a tracksuit-clad mafia man
driving a late-model BMW
IX.
the majority of the town's men
unemployed filled their days
drinking vodka outside cafes
until they passed out with heads
and arms on tables or fell sideways
from plastic chairs onto concrete
the town's women went to market
haggled over the price of bread
cabbage and potatoes, desperate
to save precious gryvnya
and kopeks, unable to afford
luxuries like meat or fruit
X.
late at night we wandered home
from cafes and friends' apartments
down narrow brick-paved streets
past abandoned Soviet army trucks
across the Khustet's river
through the square where Father
Lenin's statue stood, past the war
memorial, onion-domed
icon-filled Orthodox churches
concrete-block houses under construction
grassless front yards full of precious
cabbages, potatoes and onions
XI.
students' parents took us in
to their homes, told us tales
of their lives under Soviet rule
showed us family albums of holidays
to Odessa and Chornomosk
kids frolicking on Black Sea sand
taught us their post-independence
mantra: under communism, we had jobs,
we had money, but there was nothing
to buy – now we have no jobs
we have no money
and there's still nothing to buy!
XII.
on the train to Solotvyno we followed
the Ukrainian-Romanian border
southeast, barbed wire always
within view outside the right-hand
train windows, soldiers gripping machine
guns in guard towers watching over
the border, ready to kill if necessary
identically-dressed peasants working
the fields either side of the border
XIII.
at Solotvyno we walked from the station
through unpaved village streets
browsed stores selling icons
purchased wooden jewellery, crosses
necklaces, bracelets and blouses
before arriving at the salt lakes
we floated on our backs in dark water
slathered each other in black mud
erased each other's identities
XIV.
on Voloshyna, Lvivska and Ivana Franka
students, friends and acquaintances
crossed the street to shake hands
men and boys kissed us
on the cheeks declaring affection
signalling their importance
as buddies of the Australianski
and Canadianski, local television
reporters stopped us on Karpatskoyi
to conduct interviews
Who are you? Why are you here?
Do you like our country?
XV.
on my twenty-fourth birthday
my students decorated
our classroom with banners
before my arrival, sang
Happy Birthday in English,
presented me with a gift
they purchased collectively:
a plastic mantel-piece-sized
Swiss clock replica
upon my departure
the clock was confiscated
at the Hungarian border
along with landscape paintings
gifts from students and parents
all declared National Treasures
by Ukrainian customs officials
too precious for export, worth
a few gryvnya on the black market
XVI.
on the road to Lviv we passed
an abandoned nuclear power plant
ten times the size of any American mall
a VISA billboard between the road
and a wheat field proclaimed
IT'S EVERYWHERE YOU WANT TO BE
defying reality and our experience
an advance party advocate for capitalism
convenience and Westernization
____________________________________________________________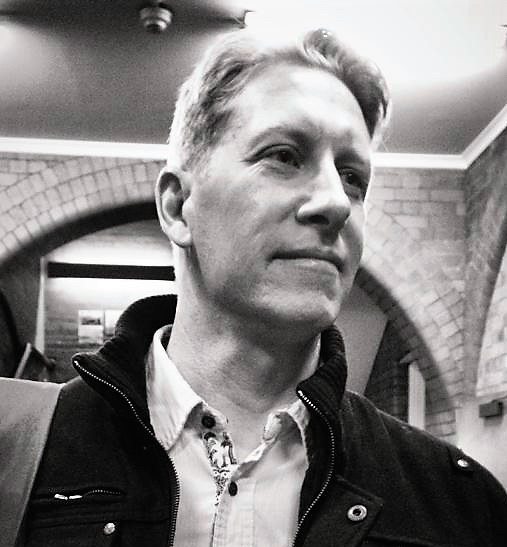 Nathanael O'Reilly was born and raised in Australia. He has travelled on five continents and spent extended periods in England, Ireland, Germany, Ukraine and the United States, where he currently resides. His poems have appeared in journals and anthologies in nine countries, including Antipodes, Australian Love Poems, Cordite, FourW, LiNQ, Mascara, Postcolonial Text, Prosopisia, Red River Review, Snorkel, Social Alternatives, Tincture, Transnational Literature and Verity La. O'Reilly is the recipient of an Emerging Writers Grant from the Literature Board of the Australia Council. He is the author of Preparations for Departure (UWAP Poetry, 2017), Distance (Picaro Press, 2014; Ginninderra Press, 2015) and the chapbooks Cult (Ginninderra Press, 2016), Suburban Exile (Picaro Press, 2011) and Symptoms of Homesickness (Picaro Press, 2010).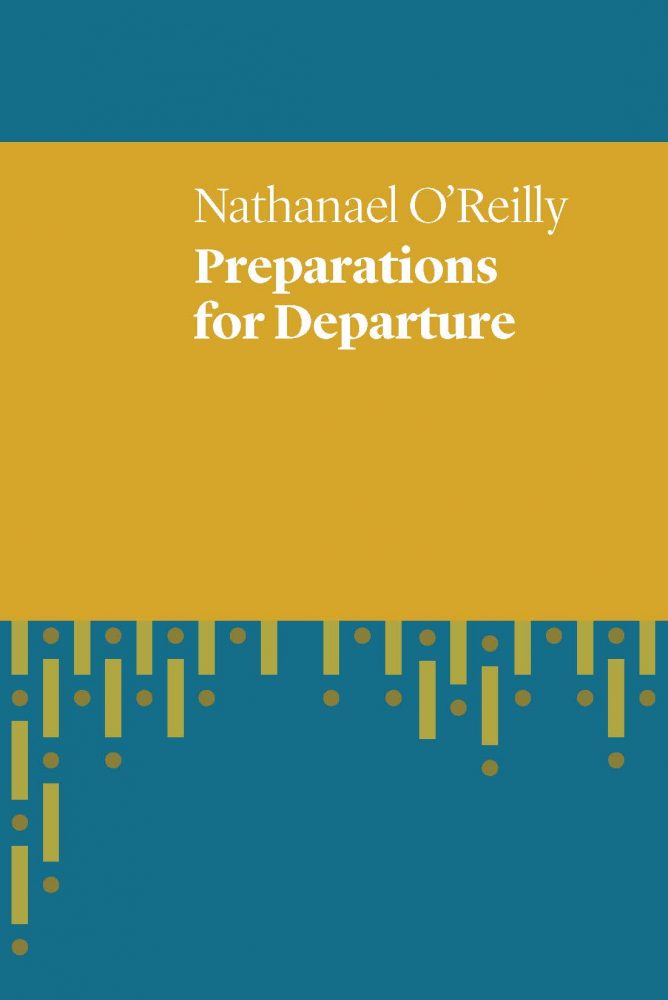 'Transcarpathia' appears in Nathanael's new book, Preparations for Departure, which has just been released by UWA Publishing. The book will be launched on May 23rd in Wagga by Lachlan Brown. Nat will also be reading in Griffith on May 25th and running the Booranga Workshop on May 20th as part of his duties as Writer-in-Residence at Booranga Writers' Centre, where he'll be in residence for the second half of May.
Posted on April 13, 2016 by Verity La in Heightened Talk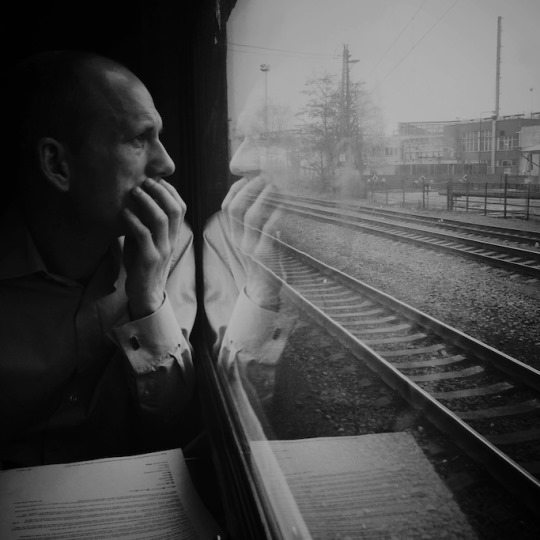 I. Vienna to Brno
As we cross the Danube and leave Vienna
the guy on my left reads every article
in Le Monde about the Paris terror.
The girl on my right reads Harry Potter in Czech
on her iPad then switches to the film adaptation.
At the Czech border two police officers
board the bus to check passports
while two more stand outside
flirting with the stewardess
as she hands them fresh coffee.
Syrian kids play in the car park
beside the border while their mother
hangs washing on a wire fence.
Across the border we pass casinos
a church on an island in a lake
a billboard featuring a topless woman
covering her breasts with one arm
while using the other to give the finger
to someone outside the frame.
I listen to Nirvana, U2 and Springsteen
as we pass vineyards, tractors ploughing
fields, villages centred around churches
hundreds of windmills generating
guilt-free energy, billboards advertising
Aqualand Moravia. The girl beside me
carries on two text conversations
simultaneously, deftly switching
between Nokia and Samsung.
She falls asleep sixteen k's from Brno
as we pass a subdivision of McMansions
and Hagrid comforts Hermione. A train
rushes past in the opposite direction
as Springsteen growls "this is your hometown."

II. Presov to Bratislava
At Kysak, old men drink vodka before departure.
Stacks of Hanjin shipping containers
rust beside crumbling Soviet factories.
Mist hovers above the pine-tree-covered hills.
Patches of snow glint atop mountains.
Cabins reflect in frigid lakes.
Four old ladies talk unceasingly for hours.
Nine young men drink pivo in the dining car
while singing along to folk music
blasting from a cell phone.
A young couple run their hands
through each other's hair and over
the contours of toned taut muscles.
Passengers produce seemingly endless supplies
of bread, meat and cheese from luggage.
The train passes a ruined castle
on a rocky outcrop as I sip whisky
in the dining car. Hundreds
of architecturally-identical villages
occupy both sides of the line.
Infrastructure crumbles and rusts
at every station while orange-clad workers
stand in doorways watching with folded arms.
Vegetable gardens and orchards fill the front
and back yards of houses and cottages –
no space wasted on lawns here.
Steep roofs suggest heavy snows.
A man orders a glass of vodka
in the dining car and knocks it back
before the waitress can calculate change.
Woodsmoke emanates from chimneys
and drifts away towards forested hills.
Church clocks and bell towers rise above
villages projecting power over the people.
An old woman cuts the queue at the bar.
A young man shrugs and sighs – "this is Slovakia."
III. Bratislava to Vienna
Changing infrastructure
makes visible the unmarked border
between Slovakia and Austria
as girls beside me converse
in Slovakian and read memes
from their iPhones aloud in English.
Grey skies lower above
flat green countryside.
Animals are absent.
A Slovakian girl repeatedly
adjusts her hair while the guy
behind her takes selfies
and laughs at his own image.
Windmills tall as abbeys
cram the horizon.
Green-painted bases
and grey columns support
slowly turning red-striped blades
above ploughed and planted
unfenced fields. A young woman
wears a t-shirt with the word Zero
emblazoned in silver across
her breasts, defying reality.
Black leather boots zip
all the way up to her bare knees.
The elderly conductor mutters
and sighs as he checks tickets.
New apartment buildings rise
above fields on the edge of Vienna
marking suburbia's edge.
Inside the city, Mercedes,
Audis and BMWs proliferate.
Wealth makes itself visible.
The garden sheds have flower boxes
and lace curtains in the windows.
A signal box covered in graffiti
says this city is just like any other
despite the Danube, Aryan beauty,
waltzes, fur coats, cake and coffee.
Letters painted on a metal fence
proclaim Arise! while a Bauhaus
sign promises modernity.
____________________________________________________________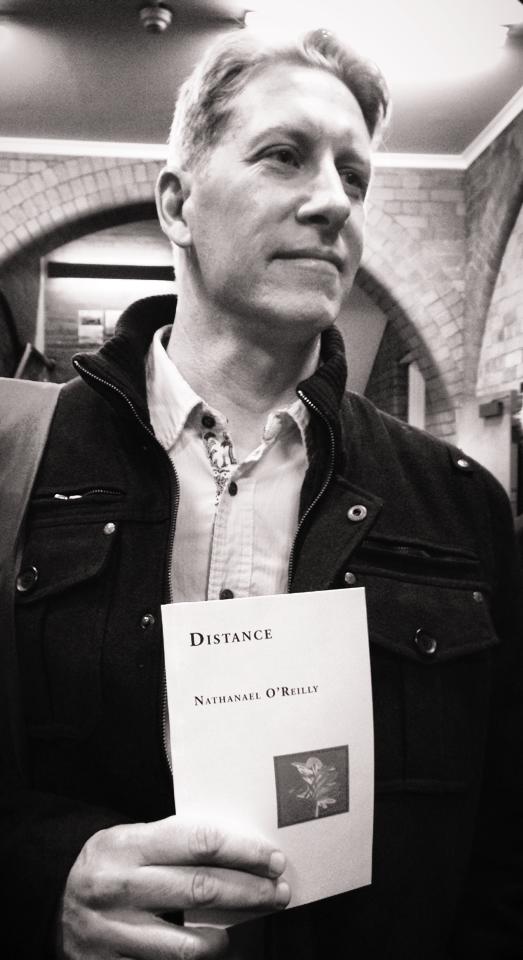 Nathanael O'Reilly was born and raised in Australia and now lives in Texas. He is the author of the full-length collection Distance and the chapbooks Suburban Exile and Symptoms of Homesickness. He is the recipient of an Emerging Writers Grant from the Australia Council for the Arts. His poems have been published in journals and anthologies in eight countries, including Antipodes, Australian Love Poems, Bluepepper, Cordite, fourW, LiNQ, Mascara, Postcolonial Text, Prosopisia, Red River Review, Snorkel, Social Alternatives, Tincture, Transnational Literature, Verity La and Writ Poetry Review. His new chapbook CULT is forthcoming from Ginninderra Press, and his New and Selected Poems of Anna Wickham is forthcoming from UWAP.
Nathanael will be reading at The Dan O'Connell Hotel in Melbourne on May 21st. His books are available here.
Posted on June 12, 2015 by Verity La in Heightened Talk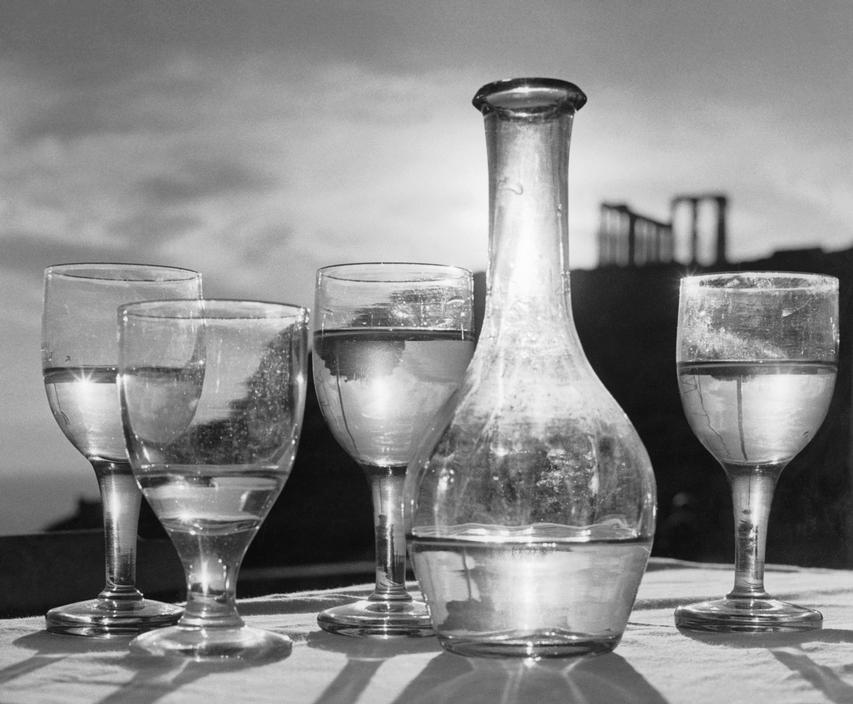 For Tricia
On the road from Patras to Corinth,
I piss in petrol station toilets
paved with marble, eat lamb,
potatoes, tomatoes and feta,
break bread worthy of dreams.
In Delphi, an orthodox priest
stands in an empty street
smoking a cigarette, waiting
for a funeral to begin.
I chat with hotel workers
in English, their Aussie accents
thicker than mine, broadened
by years driving Sydney taxis.
Lounging on a night club sofa
with a view across the valley
of olives beneath Delphi
I sip ouzo, watch American
college kids grind on each other
in rhythm to Usher's beats,
ponder my aging soul.
On Aegina I rent a Vesper,
gorge myself on olives,
tempt fate in board shorts.
At Sarpas Athena unleashes
her hair, bares brown breasts,
knocks back another Mythos,
submerges in the Saronic.
On Hydra I drink ouzo
with the ghosts of Johnston,
Clift and Cohen, walk
in Winton's footsteps,
follow donkeys through alleys,
fantasize about checking out,
staying on to write novels.
Drinking before dawn
on a Plaka rooftop
with new friends
ten years younger,
I miss your presence,
wish you could share
the view, the wine, my bed.
____________________________________________________________
Nathanael O'Reilly was born in Warrnambool and raised in Ballarat, Brisbane and Shepparton. He now resides in Texas. He is the author of Distance (2014) and two chapbooks, Suburban Exile: American Poems (2011) and Symptoms of Homesickness (2010), all published by Picaro Press. He is the recipient of an Emerging Writers Grant from the Literature Board of the Australia Council. Over one hundred of his poems have appeared in journals and anthologies around the world, including Antipodes, Australian Love Poems, Cordite, LiNQ, Blackmail Press, Transnational Literature, Mascara, Windmills, Postcolonial Text, Prosopisia, Red River Review, Snorkel, Tincture and Social Alternatives.

Posted on May 24, 2014 by Verity La in Heightened Talk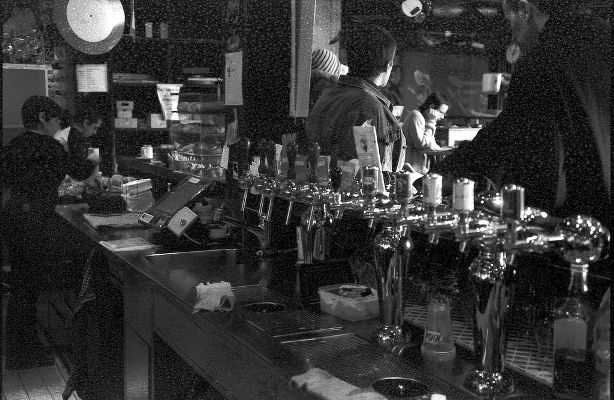 Last time I saw you
during the autumn of ninety-two
we got drunk at Jimmy Watson's
celebrating your girlfriend's twentieth
You wore your t-shirt inside out
making some kind of statement
and whispered about the lessons
you were learning from your older
woman. You leant in close
confessed you had abandoned
the religion of your childhood.
Free from guilt and the notion of sin
you were taking drugs and fucking
furiously making up for lost time.
As the party disintegrated
you accompanied me to the door
shook my hand before I walked
away towards the tram stop
unaware of the schism
that would keep us apart