Posted on March 14, 2017 by Verity La in Lighthouse Yarns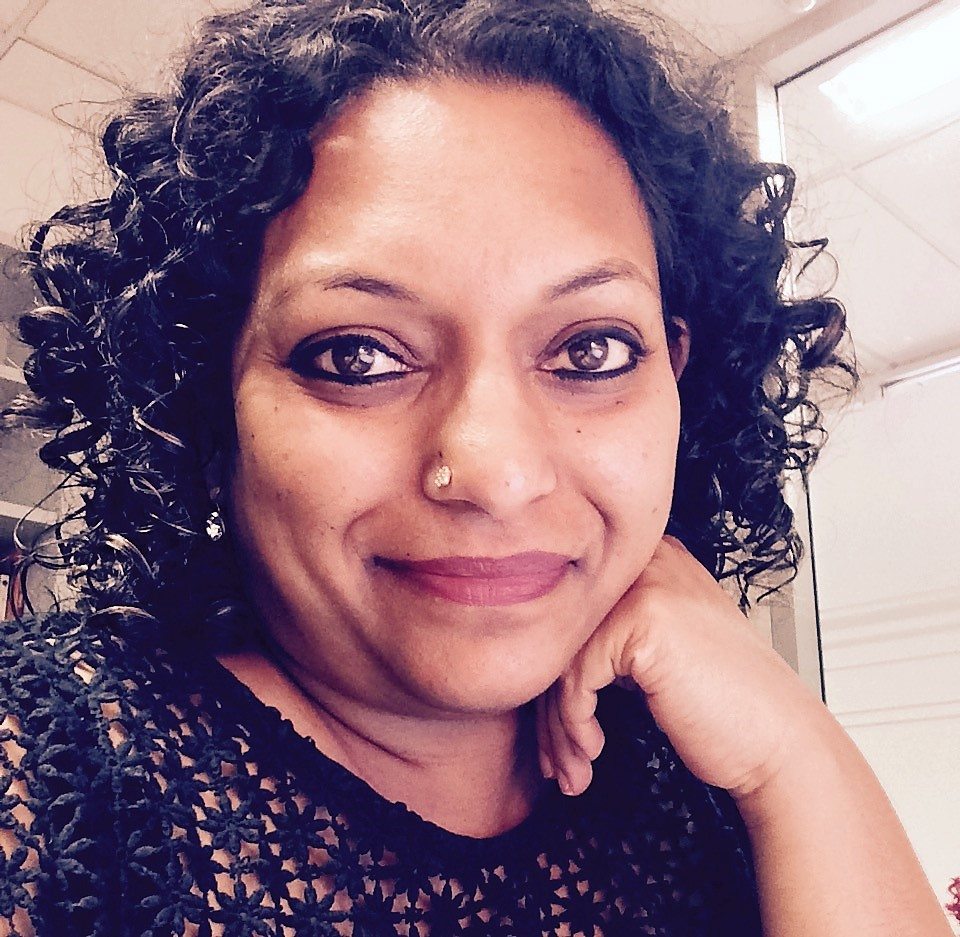 Roanna Gonsalves is the author of The Permanent Resident (UWAP, 2016) a collection of short fiction exploring how the newly arrived find their place in a new land. Her series of radio documentaries, On the tip of a billion tongues (commissioned and broadcast by Earshot, ABC RN) is an acerbic socio-political portrayal of contemporary India through the mouths of its multilingual writers. Gonsalves has a PhD from the University of New South Wales and is a recipient of the Prime Minister's Australia Asia Endeavour Award. She is also co-founder and co-editor of Southern Crossings, a writers' collective aiming to re-imagine Australia, South Asia, and the world, through the lens of South Asian bodies and minds. Acclaimed novelist Michelle De Krester has said that 'The Permanent Resident is a brilliant fashioning of newness in the Australian literary landscape'. We speak to Gonsalves about this 'fashioning of newness' in her work, and discuss why readers from such a broad range of backgrounds have connected so strongly with it.
Interviewer: Stephen Samuel
INTERVIEWER
Congratulations on The Permanent Resident.  I was struck by the individual power of each of the stories. Can you describe the reaction readers have had? You recently were at a writer's festival in India — was their reaction different, considering many of these stories, indeed most, concern recent arrivals to Sydney?
GONSALVES
Thank you so much. This is such a lovely question to begin with. It cuts to what I was attempting to do, which is to try and make every story strong and different from the others in form, not just in theme. I think the shape of a story is crucial to the way it is received. So thank you for picking that up. I feel humbled by the reception of this book here in Australia and also at the Goa Arts and Literature Festival in December 2016, where I was invited to launch the book at the inauguration of the festival. I thought only a few readers would connect with these stories, as they are quite strongly marked by a specificity of ethnicity and place, and even of religious background. They're quite niche, I thought. However, I've had such wonderful feedback from readers of all ethnicities and backgrounds. What readers have been telling me is that they connect with the 'humanity' in the stories, the pace, the playful use of language. This is from Australians, Indians, people I don't know. Yes, it's true many of the stories concern recent arrivals to Sydney. Yet these stories seem to have struck a chord because I think they attempt to touch upon the condition of being an outsider apprehending the strange, the unfamiliar, whether it be as an outsider to a place, or to a community, or to a culture, or even to a new way of being within oneself.
INTERVIEWER
I think the 'humanity' that has connected readers to the stories is the spotlight, often an intense spotlight, on the plight of individuals. Your characters often find themselves picking up the pieces of a life that they had not thought possible. Is there an overarching purpose in this portrayal? Does it enable your characters to connect to their new lives in ways that privilege can't?
GONSALVES
Yes, that's a good observation. I didn't set out with an overarching purpose except to start with language, have a play with the English language, and through that to chronicle the lives of Indian Australians at the coalface. I think though that there seems to be some themes that emerge, of precarity and also of trying to fit in. Most of the stories began with interesting clusters of words in my head and on the page, rather than with characters or image. But because of who I am, the multiple concerns I have that are shaped by the various markers of identity that I hold within me — as we all do —these concerns permeated my word clusters as they developed into sentences and stories, as happens with anyone who creates something. So yes, the characters do seem to be picking up the pieces of a life all the time, and just when they think the floor is clear, something else breaks again.
I was hoping to avoid neat resolutions, although at one stage I felt most of the stories were so sad, I needed to have one with a happy ending, and so I wrote 'Cutting Corners'. In the first draft of that story, the couple live happily ever after. But that was a bit too unrealistic and neat for me. So I decided to rewild it and write the current ending which I think is much more effervescent.
If I may, I would also like to say that I locate my work within many traditions, one of them being that of South Asian literature in Australia. I'm not the first and won't be the last person of South Asian heritage to get published in Australia. I'm proud to belong to such a fine tradition of Australian literature, with shining stars, very accomplished writers, especially Michelle De Kretser, whose work has been a huge influence on my work. I think my small contribution is to write about the lives of people at the coalface in contemporary urban Australia, those with little privilege, the people who work in restaurants and petrol stations, the international students, who are are highly visible especially in contemporary urban Australian life, but not very visible in contemporary Australian literature. As we know, Australian literature, indeed the arts in Australia, the way Australia imagines itself, is so white that it's blinding, in more ways than one. And since I believe in the power and importance of self-representation I felt I needed to write about people like me, not in an autobiographical way but in a way that says 'we are here too, this is how we resist and we co-opt, these are some flashes of our existence'.
INTERVIEWER
There is a beautiful line in the story 'CIA (Australia)' that encapsulates the 'flashes' each of these stories gives the reader: 'I did truly understand how the ground wobbles when you first arrive here and only begins to steady itself when you have wobbled with it for a while and then learned to secure it with the toil of your own hands and the untwisting of your own tongue.' As I read these stories I felt my world (and my perception of my Australia) wobble as if this was not the place of my birth. And that is the great achievement of this collection, allowing the privileged to empathise with those 'at the coalface'. Was it hard to achieve this freshness in each story?
GONSALVES
Thank you, I'm so happy that you connected with these stories in this way. Yes, the work of fiction is the work of building empathy sometimes. I'm glad that this collection demonstrates that it gestures towards that aim. To be honest, I tried not to second guess what readers would think of it, and I wrote each story for myself first. I had these gloriously perfect ideas in my head, but when I tried to render them on the page, the struggle for me was to keep coming up with fresh ways to express what I was trying to say. Language is important to me. Yes themes and characters and story and structure are important of course. But for me it all starts with a ludic approach to language. The language is the story, in many ways, for me.
INTERVIEWER
You have a character quote from the poet A. K. Ramanunjan 'that a story is cathartic for the teller in the tale'. Does this apply also to the teller of the tale? Is this the same thing as 'untwisting'?
GONSALVES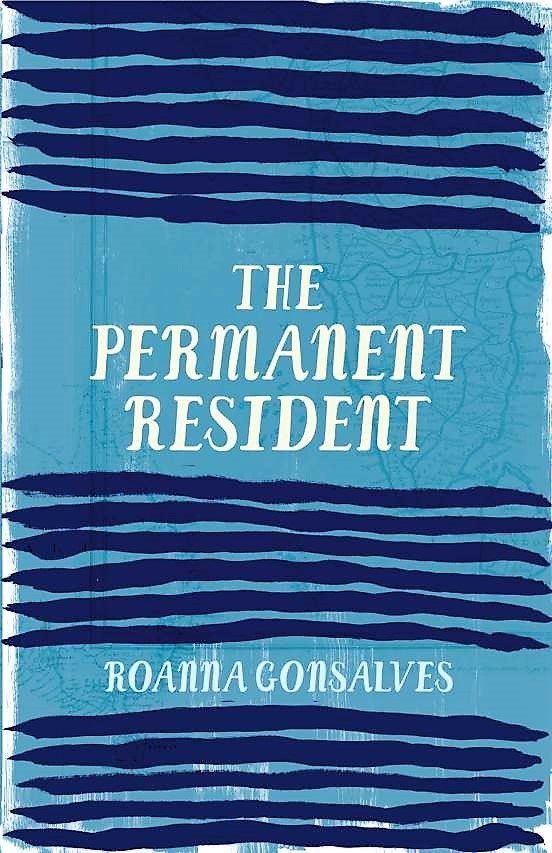 Yes very much so. Writing, creating something out of one's imagination is always cathartic for the writer or creator, at least this has been my experience. In fact, my first novel (unpublished) began as therapy while I was an international student here in Australia, but then quickly leaped into fiction. Yes, I think what I meant by 'untwisting' was the process by which we learn to fit in, and attempt to make our tongues, our bodies, our ways of thinking fit into mainstream spaces so we can achieve some degree of comfort, however fleeting or even chimerical it may be.
This quote is so interesting for me, not just for what it means but also because of who wrote it. As has happened for many readers of the late A.K.Ramanujan — the brilliant genius of a writer-translator-archeologist of stories — I felt his extraordinary work leap off the page into my head. I wanted to share this, and pay homage to his work in my own work. I wanted to also pay homage to the work of Eunice De Souza, Chekhov, Michelle De Kretser, and other writers whose work had influenced me.
Yes of course, like most students of English Literature, I cannot deny the percolation of Chaucer, Wordsworth, the many big names (usually White male) that make up the English-American literary canon, into my brain. But I also wanted to lean on a different canon. I wanted to invoke, to harness the incantations of different literary voices that ring pure and true and mellifluously for me and for millions of others on this planet. I also think that readers, of all colours and proclivities and inclinations, welcome fresh voices and fresh reverences, rather than paying respects to the same saints all the time, however holy they may be.
INTERVIEWER
There is a lovely story located almost in the centre of this collection that is different to all the others. However, in the first story 'Full Face', the character finds an Aboriginal shell midden, calling it 'the ancient compost of lives lived before the land was fleshed with whiteness…' For your characters (and for you), it seems important to acknowledge 'the weight of this country'. As your characters learn to live in Australia, there is a constant recognition that for the Indigenous communities, there is a need for them to 'untwist' the new landscape in which they find themselves.
GONSALVES
Ah! I'm so glad you mentioned this. This story is incoherent in terms of time, space, plot etc. I tried to make something that resonated with my own ignorance in relation to Indigenous communities when I first got here over 18 years ago. Instead of a neatly plotted story with characters and scenes, I chose to rely on rhythm, repetition, and yes, vestiges of past memories, to make this story. I still call it a story, and I'm glad you do to, because it does tell a tale, however discordant and incomprehensible it may be. At another level I think that my writing this story is also an attempt to wash one's dirty linen in public, a different kind of untwisting, one that demands an active engagement with history, and recognition of one's own part in ongoing oppression. Like many, I feel that as immigrants to this country, we are complicit in the continuing oppression of Indigenous communities. Our wilful ignorance about, and incomprehension of this continent's history, further implicates us in the awful treatment of Indigenous people. As the great, former Australian Prime Minister Paul Keating once said to a racist caller on radio, 'Well, if you are sitting on the title of any block of land in New South Wales you can bet an Aboriginal person at some stage was dispossessed of it'. I was trying to render some of this complication and entanglement onto the page. It is a concern that I am trying to address in my own life and through my work. So it was important for me to leave these buoys, such as the Aboriginal shell midden, positioned throughout this collection, even if only for myself, to navigate a way towards an ethical, decolonised relationship with Indigenous communities. This may be seen as utopic and maybe not enough, or maybe just an empty gesture. But for me, it was important to do.
INTERVIEWER
I don't think anyone could read it as an empty gesture. In fact, the power of these stories makes the relationship — anyone's relationship — to this country something that needs reassessment. With that in mind, is there a significance for you between the traditional binary of 'citizen' and 'permanent resident'?
GONSALVES
This is such a good question. I think both of those labels can have a lot of emotional significance or they may be seen in a more pragmatic way, as enablers of hassle-free travel, something that is the privilege of White nations, to be kept out of reach of the brown hordes of South Asia. When you move from tourist or temporary resident status to that of 'permanent resident', it is a movement that is enabled by immense privilege. If you can afford the fees to apply for permanent residency then you are already amongst the 'haves', who have left the 'have-nots' biting the dust, at least in relation to a country like India.  This new legal status generates a sense of relief within the body, as if the see-saw you are on, that has been making you nauseous, has finally been stabilised. Now they can't kick you out on a whim, or not too easily at least.
Moving from 'permanent resident' status to that of 'citizen' can be a difficult decision because it can feel like you are shamelessly stripping away your history, the skin your country gave you. There is that gulp of guilt at willingly abandoning the country of your birth for another country. There is also that sense of sweet deliverance from the hardship of life in the homeland.  But there is also huge responsibility that comes with that label of citizen. There are legal obligations of course. There are also moral obligations to uphold the democratic values that attracted us to the new country in the first place.
This means understanding that we are the beneficiaries of the trauma of colonisation, and also the beneficiaries of the struggle of the thousands of other citizens, of activists, who have made the good aspects of Australia as good as they are. This means being aware of the blood on the ground, which has now turned into buildable square metres that can be bought off a plan. Sometimes it's hard to think through this when, as first generation immigrants, we are worried about how to pay the rent and put food on the plate. But we must, otherwise we just become one more photocopying machine replicating inequality and oppression.
In writing this book, I wanted to dream-catch these modes of acceptance, resistance, and subversion, on the hard factory floor of immigrant life. These things are crucial, vital to our sense of self and the way we enact our old Indianness, as well as our new Australianness. But they don't really get talked about much amidst all the trade agreements, cricket statistics, and Bollywood-yoga-tantra holy trinity of the India-Australia industrial complex. I hope readers find within these pages, an enchanting forest-full of such stories.
The Permanent Resident can be purchase from UWAP
____________________________________________________________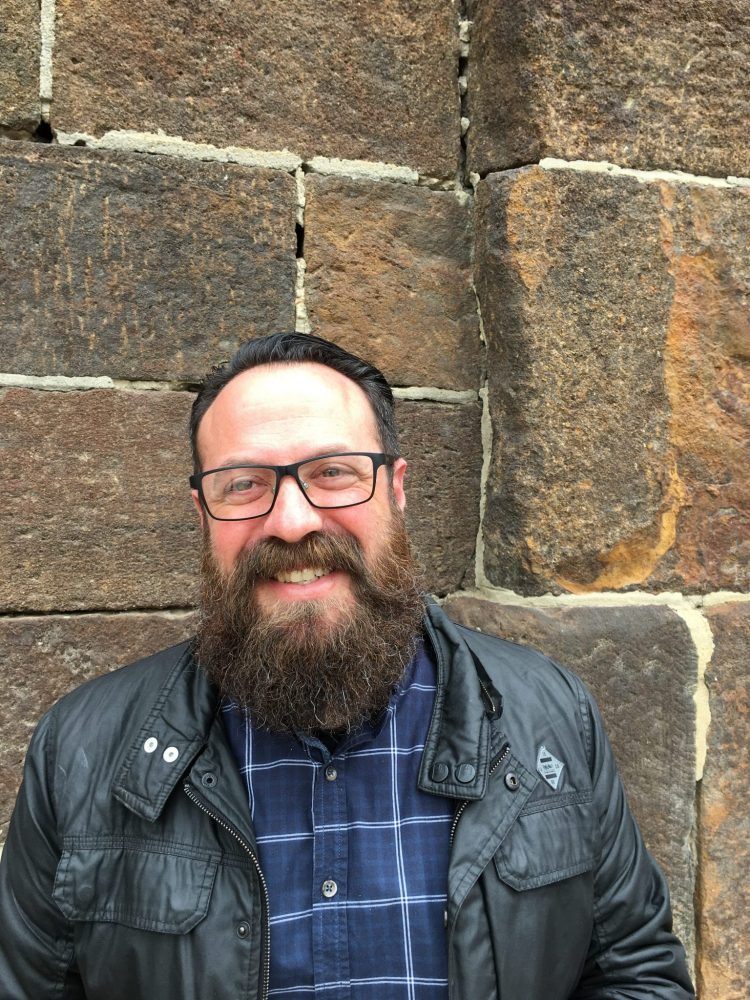 Stephen Samuel's first novel, Strange Eventful History, won the Varuna Fiction Award and was shortlisted for the Victorian Premier's Literary Awards for an Unpublished Manuscript. His short fiction has appeared in Tincture, SoftCopy and Dark Edifice.
Posted on February 7, 2017 by Verity La in Lighthouse Yarns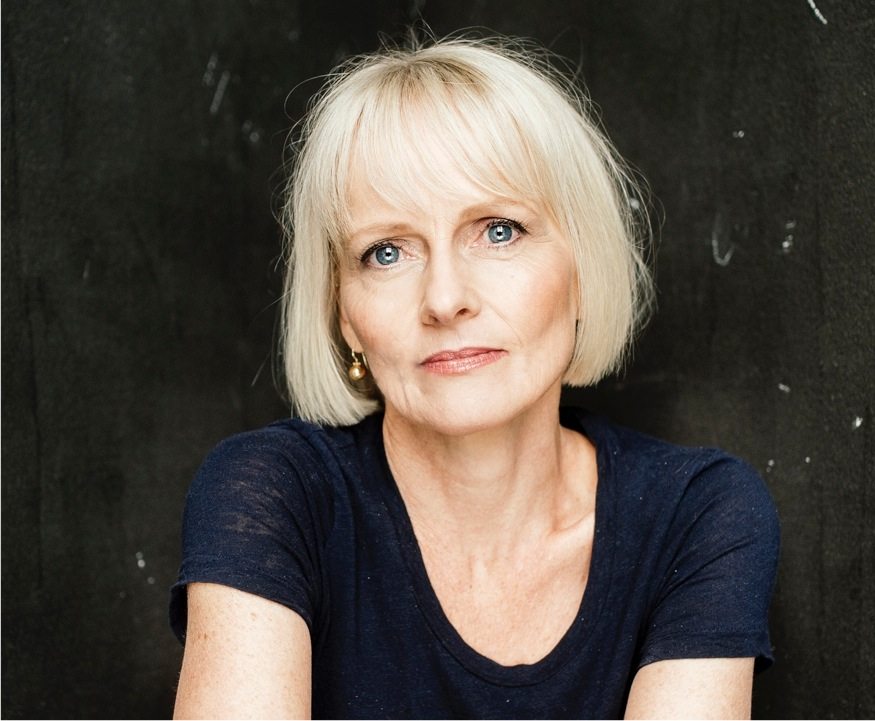 Lucy Treloar was born in Malaysia and educated in Melbourne, England and Sweden. A graduate of the University of Melbourne and RMIT, Lucy is a writer and editor who has plied her trades in both Australia and Cambodia, where she lived for several years. Her abiding love for Southeast Asia is evident in her editing work, which focuses on English language translations of the region's folk tales and modern narrative forms. In 2012 she won the Writing Australia Unpublished Manuscript Award for her first novel, The Things We Tell Ourselves, and went on to be awarded a Varuna Publisher Fellowship for the same work in 2013. Her second novel, Salt Creek, was published to critical acclaim. It won the Indie Award for Debut Fiction, the Dobbie Literary Award, the Matt Richell Award for New Writer of the Year, and was shortlisted for the Miles Franklin Literary Award, the Walter Scott Prize for Historical Fiction and The Readings Prize for New Australian Fiction. The ample success of Treloar's writing originates from her fascination with the world; this interview attempts to explore that fascination.
Interviewer: Stephen Samuel
INTERVIEWER
I'd like to start off by discussing the title of your recently published novel. What importance does the physical landscape of Salt Creek have on you as a writer, on the story and on the characters?
TRELOAR
I often fret over titles, but it was different with Salt Creek. I came across the name while travelling the backblocks of the Coorong, a wild and still fairly remote wetland region on the coast of South Australia – a few years ago now. Again and again I came across road signs to the small town of Salt Creek, and much like the grand melancholy of the landscape that I was exploring, those words hit with a sort of psychological blow. It sounded like some place on the edge of the world, like hope gone bad, and for some reason I found that very compelling.
I'd always known of the Coorong through fragmentary family tales (an ancestor was the first European to colonise the area) and in a distant sort of way had seen its possibilities for a fiction. But it was being there, experiencing it as a place rather than as an idea, that jumpstarted everything. It was something like an electric shock.
We kayaked up the thin ribbon of water known as the lagoon that separates the mainland from the windswept peninsula and roamed the peninsula's vast dunes to the site of the old family homestead, finally emerging onto the roar of the Southern Ocean. Immediately, I began making notes of my observations, desperate to explore more of that desolate world, to put my quickly developing ideas into words, and terrified that someone else would have had the idea first. I know now that place and my feelings about place are more important to me than any idea or plot and close to being as important as character; then, I only knew wild elation and a drive to get started.
Every part of Salt Creek is saturated with landscape. It creates the social and geographic isolation that leads to all the events that unfold in the book. It is key to plot in terms of travel, farming practices and their effects on Indigenous lands and people, as well as in terms of social constraints and possibilities. And beyond this literal level, the ruination of landscape is a metaphor for the loss of family fortunes, the fragmenting of family, and the erosion or mutation of personal principle in various characters. I wanted the grand melancholy of the Coorong to permeate everything. It changes characters as much as it does events, tempering some, while destroying or even killing others. Through the pressures it applies, I aimed for characters to reveal their truest selves, both weaknesses and strengths.
I can see these things now, the layered significance of landscape, but while writing each day it was my feelings about that world – a strange combination of sadness, wonderment, shame – and the memory of my first visit that helped to sustain the book's tone. The metaphorical resonances only became fully apparent to me after the book came out. I am always fascinated by the work that the unconscious self does.
INTERVIEWER
Can you describe the process of creating the characters that would inhabit this literal and metaphorical landscape? Was there an 'electric shock' moment as there was with the landscape?
TRELOAR
Characters and how they come into being on the page are an ongoing mystery to me, each derived from strange combinations of ideas, niggling doubts, observation, research, brainwaves, serendipitous events, and idle wondering. There's no pattern to it. In some ways it's more like discovering than creating them. But there is very often a moment – something like the 'shock' I feel when connecting with landscape – when the character leaps to life in my mind. Instantly, their way forward in the narrative feels more certain, and the material coheres around them.
At first there are the bare bones of characters, the place that I start with them. For instance, with Tully, the Ngarrindjeri youth who eventually comes to live with the Finch family, I had in mind fragmentary family stories: of the 'mixed race' son of an Indigenous stockman who lived with my forebears, and of my great-great grandmother, Annie (the model for Addie Finch), who it was said 'ran wild with the blacks'. There was also an historical Indigenous figure who interested me: Dick Cubadji, a charismatic Waramungal man and 'cultural broker' who took Adelaide by storm in the 1880s. In my mind, Tully was a little like him – a bridge between Indigenous and European cultures. But it was writing a scene in which Tully was walking a track of the Coorong observed by Addie, and understanding what Addie was noticing, and imagining the two parallel and contradictory worlds that they occupied, that made me see them both suddenly, and their trajectory in the world of Salt Creek.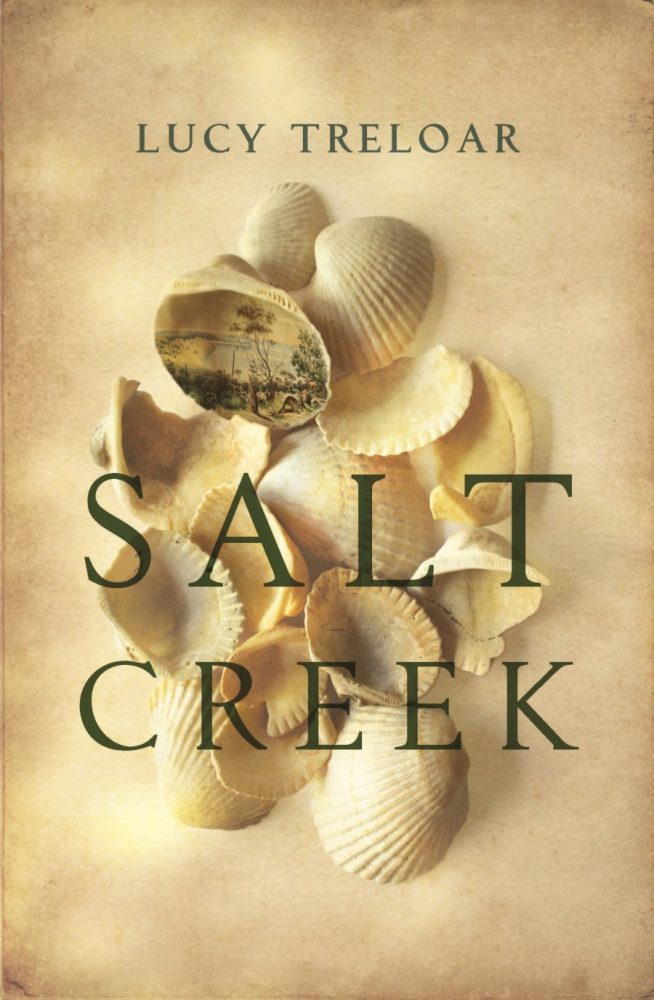 The narrator of Salt Creek, Hester Finch, was a little different. She evolved slowly for quite a while. The letter of a distant forebear of the 1850s was a huge help with her voice, but Hester became more angry, determined, and intelligent, pulled between independence and duty, loving people and resenting them. Strangely, the moment that really unlocked her was finding her true name (she had been Emily Back). She leapt to life for me in that moment. In fact, finding her name was a turning point for the book as a whole. It clarified everything, and was incredibly exciting.
Of course, sometimes characters seem to have their own ideas about who they are. I had no idea that Fred, Hester's younger brother, would turn out to be gay – quite a surprise when I connected the dots! And I wanted Papa (Hester's father) to be a Captain Ahab-type figure in a domestic setting. But again and again he resisted my attempts to amp him up into some more dramatic person – someone who shouted and rampaged. It just wasn't him. His menace is of a quiet sort: pleasantness and reason contrasted with hypocrisy, self-righteousness and implacable will. No shocking moment of recognition with him, just him having his way, as he does throughout the book.
INTERVIEWER
Can you describe the writing process of Salt Creek? It seems like there is a lot going on, steps forward and then back again as the characters developed into their roles.
TRELOAR
Now that I'm working on my second book I find myself wondering – often – how I ever finished Salt Creek. The pain's receded a little, but it was something like this: I start with handwriting – first thing in the morning or last thing at night – in a dimly lit and very quiet place. This material is the jumping off point for working on the computer in my office (blinds pulled down to minimise distraction), where I stay until I have written at least one thousand words. More is good, but no less. With Salt Creek I was trialing something different, writing wherever I felt energy and connection with the world of the book. I didn't care about plot or sequence of events, though I had some major plot points that I always knew would be part of the story. Most of the book was written out of sequence.
The first two chapters of the book are the origins of the structure. What is now the second chapter was initially the first, but the book just seemed to whimper its way into existence, so I thought of Hester recalling her time on the Coorong from some way into an opaque future in England. It made her adult perspective and nostalgic tone come from somewhere real, and that set a number of other structural elements, such as the dual time frame, in motion. I wrote a few more chapters set in England without any clear idea of how they'd fit. The second draft was made from all the components of the first draft – building blocks, quilting squares: choose your metaphor – which I shifted around to create something pleasing, that had narrative traction. I did it by feel more than anything, though I used a couple of different tables to keep events, dates and character development working together at this stage.
It occurred to me later that I structured the book to read in the way that I read. I pick up a book, read from the beginning, then the last page and a little before, a bit from the middle, then back to the beginning. I'm not much interested in plot, resent intrusive authorial manipulations (books like Gone Girl really annoy me) and approach everything by following character and thinking about how they're growing and changing over time, and how they respond to and act on events. The major structural change during editing was the removal of Fred as occasional first person narrator, which meant I had to rewrite some action from Hester's point of view. The third and final draft related to strengthening motivation and tension in a scene near the end. (I don't like being upset, and I had tried to spare my characters to the book's detriment.) The first draft was fairly gruelling to write, but I really enjoyed the engagement with the editing phase – such a pleasure working with the publishers on this.
INTERVIEWER
Were you nervous about writing an Indigenous character into a colonising story?
TRELOAR
Nervous is a massive understatement. I existed in a state of acute anxiety over the issue throughout writing, editing and well into the post-publication phase. I was desperately aware of the pitfalls, and the more research I did, the more the problems seemed to expand. Very early, I pulled back from my original conception of having a fictional non-fiction strand running through the book, intended to document a little of the richness of Ngarrindjeri culture (though its ghostly remains appear here and there, such as in a description of how to cook duck) and proceeded with the Ngarrindjeri at a greater distance. Having a first person narrator helped with this, creating a blinker that limited what could be observed.
It's incredibly problematic working in this area. I had no confidence that I could get an authentic understanding of the Indigenous perspective, and was very uneasy about trying to portray it. Tully's thinking and motivations are fairly concealed from the reader – a deliberate decision. Research threw up so many things I would love to have explored further, but in the end I left it at hinting at a few of them, and leaving the rest. I would love to read a book about that time and that world from an Indigenous perspective, but really felt, and still feel, that the story was not mine to tell. I've had only positive feedback about Indigenous representation in the book from Indigenous readers, which has reduced my worries a little.
INTERVIEWER
 I think you have received only positive feedback for Salt Creek, including being shortlisted for the 2016 Miles Franklin Award. Does this affirmation of your writing propel you easily into your current project?
TRELOAR
It's a funny thing being published. None of it was what I'd expected. I think I was anticipating a sense of having 'arrived' in some way. But almost the moment the book came out, the goal posts began to shift. There's always another thing to hope for, or to feel a sense of failure at not having achieved. I began to see that the positive critical response only matters up to a point. It's lovely when a critic understands what I was trying to do and say (as well as noting things that were not part of my thinking at all), and I'm really happy for my publisher, but I can't help being aware of shortcomings in the book and thinking of Samuel Beckett's advice: 'Try again. Fail again. Fail better'.
On a practical level, the reception of Salt Creek has made signing a contract for a new book easier, and it's led to me getting an Arts Council grant that will cover a few of next year's expenses: not insignificant factors in smoothing the path to writing. Now I'm facing the slight panic of early work on the next book: uneven quality, uncertain direction, vaporous characters, wooden voices. (I came across a really horrible early draft section from Salt Creek a few days ago and found it reassuring. Turns out comparing first draft material with a published book isn't a good idea.) In the end though, like any writer, I'm sitting in my quiet room, calming my fear of failure and my busy mind for long enough to create something that feels true.
In a way it's harder now, because I have some idea of the sustained commitment that's needed. But it's exhilarating too. The big thing I learned while writing Salt Creek, which I couldn't know at the time, is that true engagement in the work of creation is the best part of the whole process (at least, for me), as hard as it sometimes seems. All of my thinking seems to circle back to the book, and my reading shapes around it. I start leaving little notes around the house from when I've had an idea. It's when I feel most at peace.
Lucy Treloar's Salt Creek is available from Pan Macmillan
_______________________________________________________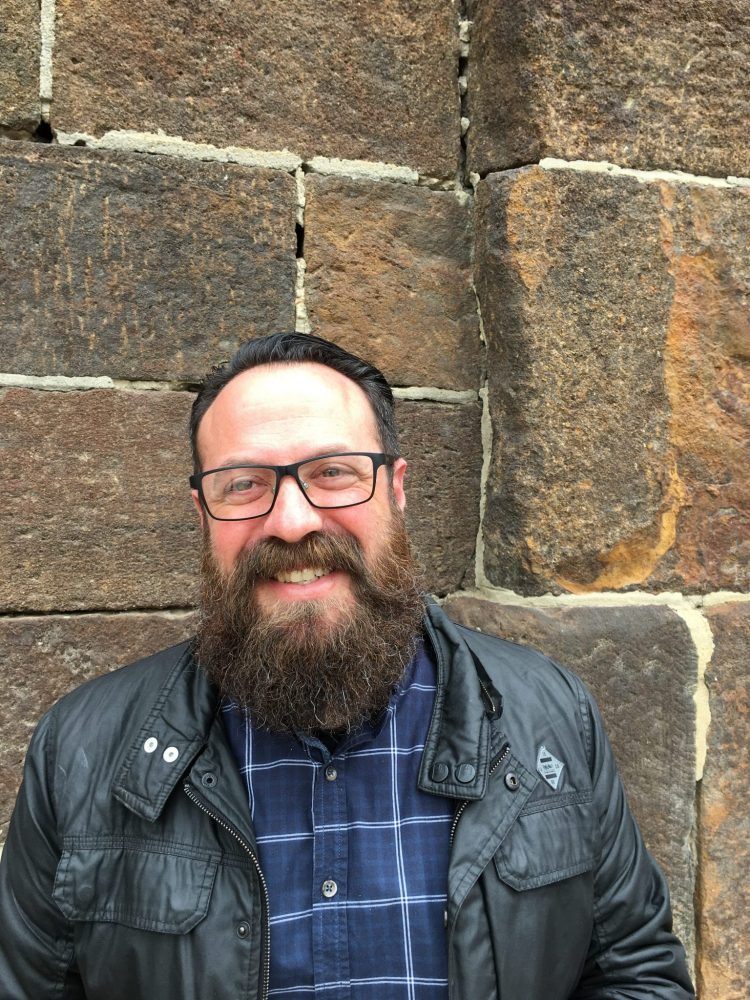 Stephen Samuel's first novel, Strange Eventful History, won the Varuna Fiction Award and was shortlisted for the Victorian Premier's Literary Awards for an Unpublished Manuscript. His short fiction has appeared in Tincture, SoftCopy and Dark Edifice.