ABOUT
Established in 2010 Verity La is an on-line creative arts journal, publishing short fiction and poetry, cultural comment, photomedia, reviews, and interviews.  As it says on the mast-head, bravery is essential in the Verity La neck of the woods, which means creative risk-taking, freedom, and – above all else – being no one but yourself.  We are interested in new voices, different voices, progressive voices; we like writing that gets you in the head as well as the gut, that has a point, that isn't afraid.  Whether it's fiction, poetry, comment or review, we want high-quality text, and by 'high-quality' we mean thoughtfully composed, a focus on words, words with impact.
In the Verity La universe, publication day is Wednesday.  But sometimes we mix it up a little, just because we get excited.
Why 'Verity La'?
It's an abbreviation of 'Verity Lane', a very dodgy back-alley in Canberra, Australia's national capital, where the journal was born.  (These days we operate from a network of laptops all over the country – don't tell ASIO.)  More importantly, however, the name now given to the lane also commemorates the birth there, in 1938, of Verity Hewitt's Bookshop, Canberra's first serious bookshop. In that pre-electronic age, this bookshop and its owner encouraged the distribution and intelligent discussion of literature in the otherwise bleak cultural environment of 1930s Canberra, perhaps comparable in some ways to the use today of online journals.  From a wider perspective, Verity was a remarkable example of a mid-twentieth-century woman, independent, brave, and with a deep and creative interest in literature and people.  Verity's family has  informed informed us that she would have been sympathetic with our aims and pleased with our work.  Hope Verity Fitzhardinge (1908-1986): we honour you; you are our patron saint.
The Verity La editorial line-up:
Do stay in touch:
Subscribe to us.  Follow us on Facebook and Twitter.  Dance a jig.  You know you want to. If there's something you want to tell us, something you want to share, or just feel like saying 'Hi there, how are you?' drop us a line via editor@verityla.com.
Official library info:
The National Library of Australia archives Verity La in the National Bibliographic Database as part of the PANDORA Archive, which ensures that all the material published here is safeguarded against changes in hardware and software, and that all the contributions made to this journal are protected in perpetuity.  ISSN 2200-6969
A small selection of work is also archived at Deakin Research Online, Deakin University, Melbourne, Australia.
What they're sayin':
'Increasingly influential'
The Sydney Morning Herald
'Undoubtedly one of the most exciting online journals being produced in this country'
Australian poet and poetry guru Graham Nunn
'Is Verity La part of the critical literary 'mainstream'? Probably not, but it continues to push boundaries and ask questions' The Rochford Street Review
'An online Australian literary journal that has evolved from interesting to absolutely indispensable in the space of about six months.  In terms of quality, depth, intelligence, and respectful aesthetic engagement, the Verity La interviews are the closest thing we have right now in Australia to The Paris Review interview archives' Daniel Davis Wood, University of Melbourne
'And, finally, my government is providing $50,000 per year over the next four years to Australian online literary journal Verity La, because I think it's just fuckin' tops' The treasurer
'Verity La is the future of Australian on-line publishing'
Australian poet Paul Hetherington
Other stuff:
On 27 November 2012
Verity La received a Canberra Critics Circle Award.  Tops.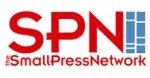 Verity La is a proud member of the Small Press Network

Massive, massive thanks to New Best Friend:
our graphic designers, web developers, site maintainers,
purveyors of fine tea and cat soup,
and all-round top folk.
*
Warning: Verity La may contain traces of bullshit.  In literary circles, that's called fiction.