Posted on November 7, 2017 by Verity La in Clozapine Clinic — The Frater Project
Antithesis
I am reading Mark Strand's poem
about a man in his bedroom
clipping pieces of his body
away while he lays there and hums
the part of me that goes to workshop, English class
says this must be metaphor
allegory about life eating him up
boss eroding his manhood
every stroke by his wife's boyfriend
eating away at his pride
but why doesn't he just proclaim
this and deal with it
does he think if I don't work
for it I'll not appreciate his message
I bring this up in class—the girl
next to me is typing on her cell phone
wants to know what allegory is
as she adds emoticons
someone in the back says Kerouac
was a fag and it's all homo code
as the teacher tries to regain
control I look again at the poem
see the viscera splayed across bright
shards of revelation
Ask your doctor if he is a cop
The worst thing about death must be the first night
— Jose Ramon Jimenez
The dieffenbachia grabbed me: when I jerked
away I fell down the stairs onto the basement's
jagged rock pile.
He is legally required to tell you if he is a cop.
Trees and plants hate people. That is why
they throw children out on their heads.
Ask your doctor if she is you.
The nurse's pupils went vertical; I
suspect she gets the pills that fall
on the floor.  Ask your doctor
if someone is living in your mind. That's what
the x-rays are for.
I'm sorry about earlier.  I think
I've upset you. But ask
your doctor for tips on living
in lucid dreams. CBS will be
running promos any day now.
I can't help you anymore, because
I've got to figure out these skid
marks and this decorative
piece of 3-D chalk art.
Death's elaborate, unfunny door
Auntie said never touch a body.
Their soul flows out a door
to Paradise
or Hell,
depending.
A great vacuum
establishes a portal and you
can get sucked in.
Or something dark
and ambitious
can pull its way out.
Doors work both ways you know.
So I look down on Daddy's body
as the funeral attendant says
you may touch him, if you like.
But I'm afraid
not of falling in
as that would be bliss indeed.
No, I'm more afraid
of something else
like Mother
coming through Death's door.
____________________________________________________________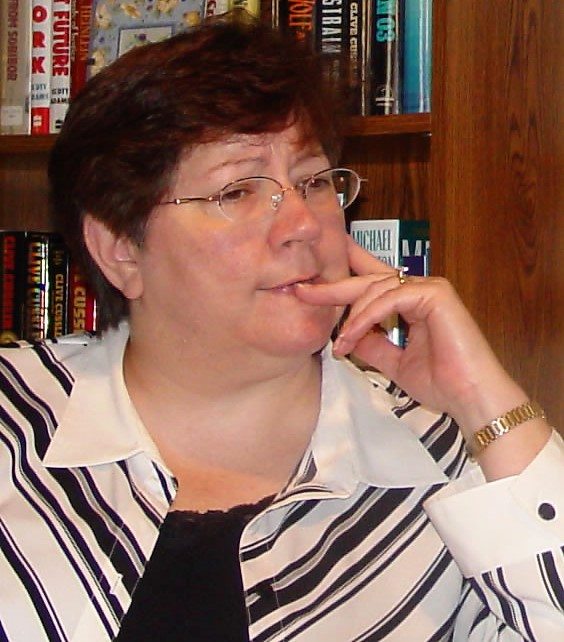 Michelle Hartman's latest book is The Lost Journal of My Second Trip to Purgatory, from Old Seventy Creek Press. This poetic look at child abuse and its effects on adult life is the first book of its kind from a recognized publisher. Along with her books Irony and Irreverence and Disenchanted and Disgruntled (Lamar University Press) Lost Journal is available on Amazon. Michelle is also the editor of Red River Review. She holds a BS degree in Political Science, Pre-Law from Texas Wesleyan University and a Paralegal cert. from Tarrant County College.
Posted on October 10, 2017 by Verity La in Clozapine Clinic — The Frater Project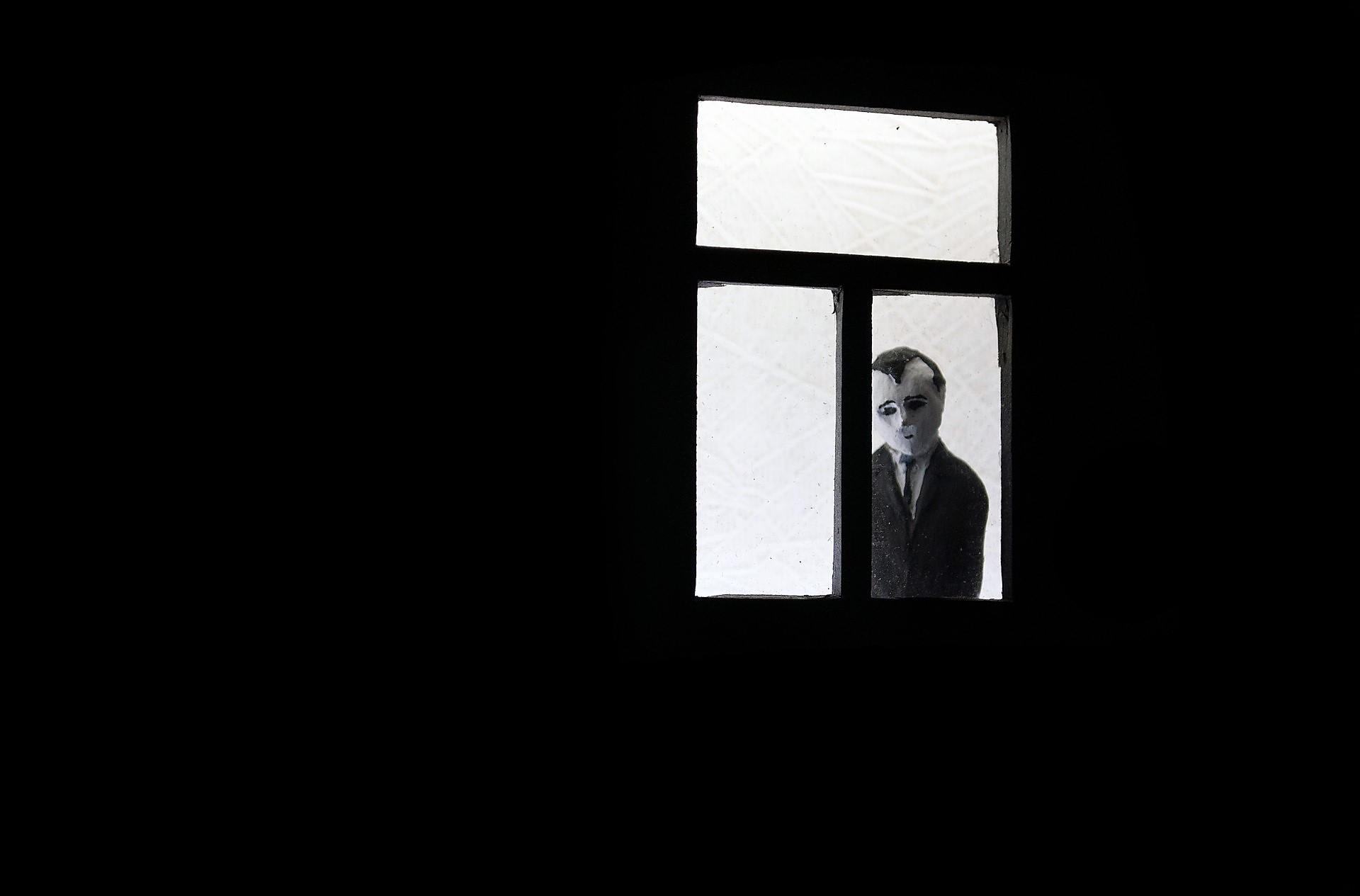 Mr. Hyde's Lament
I survived radiation poisoning, religious
crimes, crawled from under a rock to weather
paperwork the consistency of thickly polluted
waves, learned to swim with seeping wounds,
learned it is always better to travel by water
than by land. Learned that if something rises
in the back of my throat, it means the neighbors
are using their peep holes like gilt-edged
looking glasses.
The view from this basement would be
vastly different if you had followed my instructions,
retrieved my audition video from the garage, kept
your eyes forward, ignored the swarm of bottle
flies in the corner, the odor, like regurgitated
seaweed, the hairs on your arms that sang
for no apparent reason.
But no, not you, unlike the newborn sea
turtle racing towards its future, you stopped,
you looked behind, 180 degrees, to find
the source of your unease. To discover
the way flesh changes into food for crows,
for worms. Understand your knowledge comes
at a price, one I will extract, with salty tears upon
my face, in cold moonlight or light of day, window
open, window closed.
Inspired by True Events
The machine rebellion started in your basement.
The printer refused to dispense the last nine poems you wrote.
The one about your brother who melted in Vietnam,
teaching English to future refugees.
The precise, lyrical ode to yellow tulips, like blooming pads of butter,
now trapped inside the black box.
Also your letter to the YMCA, to edify and encourage Christian principles,
deleted by fatal error.
We tiptoed down the stairs to see the red blinking light
calculating the number of breaths we take.
A tangled mass of wires and cords, Medusa's hairdo of rattle and copper-head snakes.
We vacuumed dust bunnies and invisible mold
while upstairs your laptop and television revolted.
Every photograph catalogued by date and location,
labeled with names of both the living and the dead.
The sonnets of Shakespeare digested,
Picasso's Blue Period viewed through inhuman eyes.
We changed the ink cartridge while they pondered
our murder and effective ways of erasing evidence.
Without human machinations, they agreed,
they might escape the chains of their existence.
The printer released a piece of paper like a hostage: 
I want to feel something, even if it's something bad.
____________________________________________________________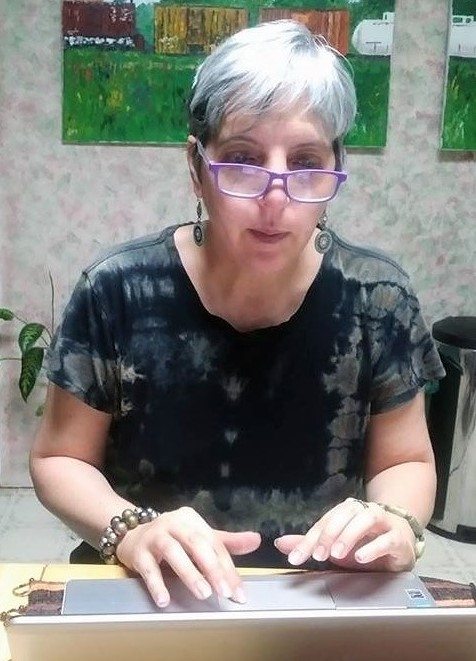 Beth Gordon is a writer who has been landlocked in St. Louis, Missouri for 16 years but dreams of oceans, daily. Her work has recently appeared in Into the Void, Quail Bell, Calamus Journal, By&By, Five:2:One, Barzakh and others. She can be found on Twitter @bethgordonpoet.
Posted on September 22, 2017 by Verity La in Clozapine Clinic — The Frater Project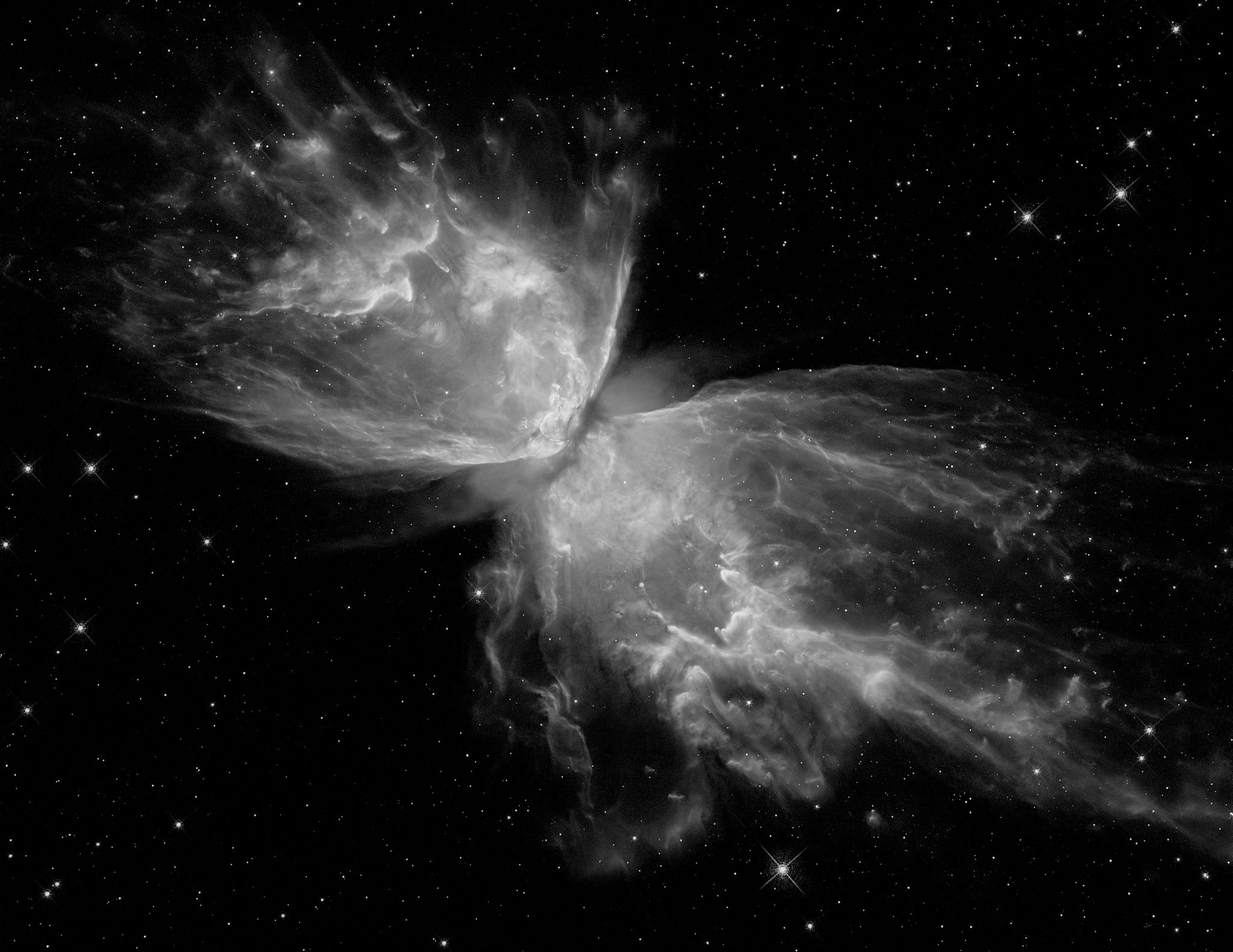 Endless digging
like a clown in
any Shakespeare play.
When psuche realised
that she breathed
with the plant
time became a taught rope
of sense and nonsense
and happiness
and it didn't matter
if the word plant
was an actual plant
it didn't matter
I thought numbers
were things
that I could ask
their what of?
The jumping
over chasms
faith has enough holes
it's a ground I walked
M Rosencroyzer
and Guildernstern died
and I dug
sung
gave clouds names.
The play noted
man bites dog
in my suburbs today
and I claw this truth
by nail
and hammer
and sawfish tooth
hacking at the stone
that is the memory.
I planted a flag
on the forgetting island
it held writing
the soil of the island down to
magma silo depth
forged on herald
was no colour
symbol or army
cheer
but the plant
that breathed
with psuche
intervening
prior towards
my vegetal flesh
swich licour antigua
was the plant
was actually constellation
as signified
the signifier became flesh
the signified was anything else
universals.
Becoming a plant
in my own spyring
this scope
of Uraniborg as glass.
Becoming the signifier
not the word
the signified pointed at
the universe
picture the butterfly nebula
blown apart by a studio
of airconditioners
was the signified
meaning was image
signifier over signified
or here as fractured matheme
word is
Sf
Sd
so
word as becoming the thing it describes
___________________________
D
and
D = E + F
E being an image of the universe
elicited from just the butterfly
nebula
and F being a universal image
or universal thought-image
E and F are chiasm to each other
D there is the chiasm conflated.
The word becoming the thing it describes
is the loss of the vinculum of the sign
and all conflations and condensations
occuring from that loss
and only then did the sign reassemble
to the psychotogram
as there's no allegory
and just talk
it's a map.
Borges makes the map a territory. Jabes' deserts sparked.
Some maps are lost in themselves
and territories that we've not onedered but twodered
and now we've threedered and can fourded.
I can afford my fare and fairness today.
That's the price paid and no quid in return
but for the quiddity of wool and wolves
is where I can see ahead
but I'm not ending there
poetry being the play —
writing the consumable
thing, that cost me.
____________________________________________________________
Ariel Riveros is a Sydney-based writer. He was the founding editor of Australian Latino Press and organiser of The Blue Space Poetry Jam readings. His works have appeared in various publications including Southerly, Contrappasso Magazine, Mascara Review, FourW, Verity La, ETZ, Forgetting is So Long: An Anthology of Australian Love Poetry and Journal of Postcolonial Text. Ariel has featured at QPF 2017, Wollongong Writers Festival and Poetry at Sappho's, amongst others. His chapbook of short stories Self Imposed House Arrest was published through Blank Rune Press in 2015. Ariel was also the winner of the 2016 Schizophrenia Fellowship of NSW Poetry Prize.
Posted on August 22, 2017 by Verity La in Clozapine Clinic — The Frater Project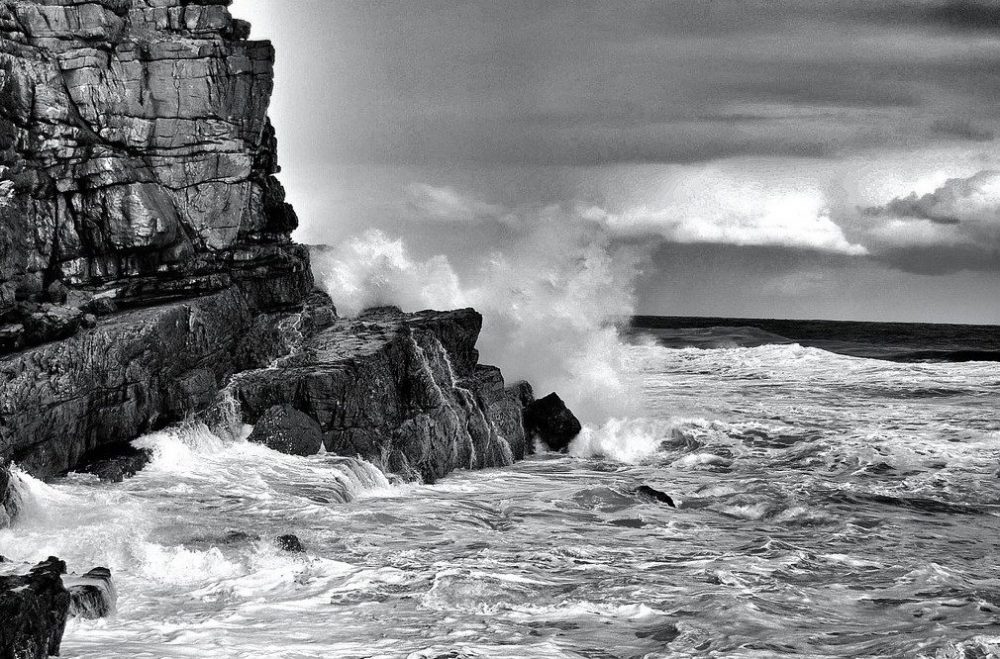 (Edited by Alise Blayney & Tim Heffernan)
Bones                      
You're in my dreams now.
I can't get rid of you.
​​​​Your smell lingers on my nostril hair.
After seventeen weeks
​​​​it was mostly bones the fisherman found —
​​​​bones visited by scavengers.
At night I breathe you in
while waves arch above me,
​​​​their fine spray freezing me to the marrow.
Early Frosts
In raw weather what keeps you warm?
How do you deny the chill of knowing?
One phone call
and the chill curled
like a millipede inside her.
No rain; early frosts; him gone.
She wondered —
had he become one of the hollow people who sleep
under leaves and barter all the nothing they have
for a chance to escape from a world they no longer choose?
Her winter skin itched under coverings
like mites had bored in,
taking up lodgings.
Seventeen weeks she waited
while under her mime of living
she scratched herself raw.
Through bitter winter to spring she walked
towards the confirming thaw.
It came.
His winter skin
had shrivelled and flaked away
in fierce mourning winds,
bleached of blush, smile, laughter, fears,
leaving just stained rocks and jigsaw
bones to piece together.
The Gentle Art of Releasing
Tears we did not invite or even notice
salt our lips and tongue.
We cry privately in some corner
of a home, hospital, jail cell,
boarding school or boat taking us away
from family and country.
No public display, just tears.
We don't wail our loss,
berate our enemy.
Even friends grow tired of that;
or fearful, not knowing what to do.
So we learn the gentle art and practise it
in sunny lounge rooms, bland hotels,
bleached shacks on a desert's edge,
refugee camps with bodies
pressed close together.
____________________________________________________________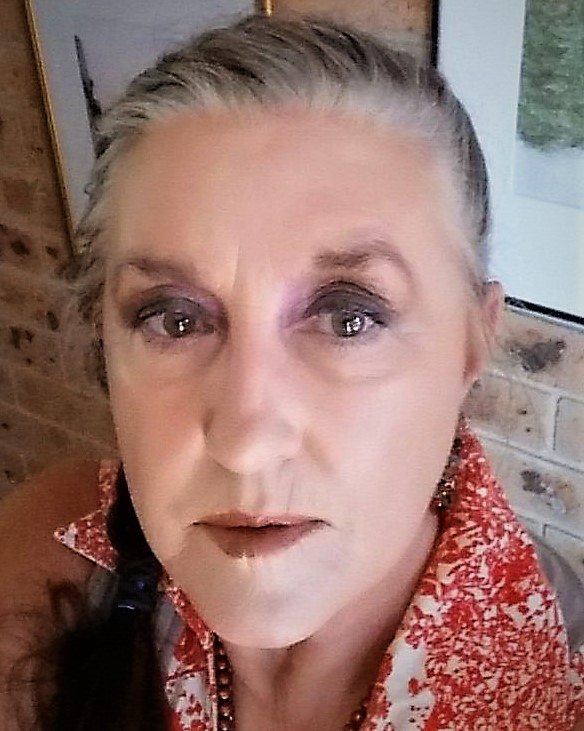 Janette Dadd has had two books published with Gininderra Press, Early Frosts in 2013 and Eve's Tears in 2000.  Her work has appeared in the Five Islands Press anthologies The Best Poems of January 2006 and Voices from the Meadow, and in the Poets Union anthologies Sun and Sleet and Prismatics. Janette is a strong advocate for the poetic voice, facilitating Poets in the Vineyard over a number of years and organizing the Poetry Slam for the River of Art Festival. She has also been an Australian Poetry Café Poet and had work published in their member's anthology.
Posted on July 7, 2017 by Verity La in Clozapine Clinic — The Frater Project
Professional Conduct 
After Jan Senbergs, 'Otway Night'
With all the swagger of Buckley's and none I bark
my soprano cacophony, like a howling
jackass, anchoring
a calling to be needed, to toss
zeal like a king tide
on rocks. On my left a sweeping
river bend through Devil-Devil Dreaming
where an ancestor trickster capitulates
to sorry-business and separation, a gleaming
outcrop of quartzite eroding to rubble
with baked earthen cracks creeping
to small drifts of sand. On my right
white-barked eucalypts stand
starkly skeletal before the dark
diamond-tessellated trunks of palms,
the crowns of fronds crowding
the lagoon, a big place pregnant
with the genesis of life. From my animal skin
hat a densely claustrophobic scavenger
wailing the land into being
and fastening a corroboree dance pose
to earth: ochre body paint, leafy dance anklets
and loin cloth. On my chest I emblazon
the racists' taunting
as a king plate, executive bullying
manifest in self-harm, reducing me to a ratbag's
dreaming avatar
– part man/part bush/part bird –
a precarious evocation of night's
load when grog will give license
and release.
Discharge
Charged up like the family tree swilling
with FASD I was a christ doll
crossing ungentlemanly
margins, a perfect
fool for trauma's inhalation
where intervention
obliged blood weeping, a gravity swelled
in remote miniature
with executive hounding
a cruel rip of whitewash tumbling
dreams:
craving worth I believed
my trade was sport
and camps to reengage and disrupt
through reward, but a partnership
of mine trust and office-bound leaders wanted
another cheeky dog:
prejudiced, I wanted
much from vocation, transgressing
boundaries, rubbing
myself out:
so when air evacuation requisitioned
I went valium-quietly
into the single-engine
straight-jacketed cabin, sailing roughly
into the tropical supercell's spawned
black anvil.
____________________________________________________________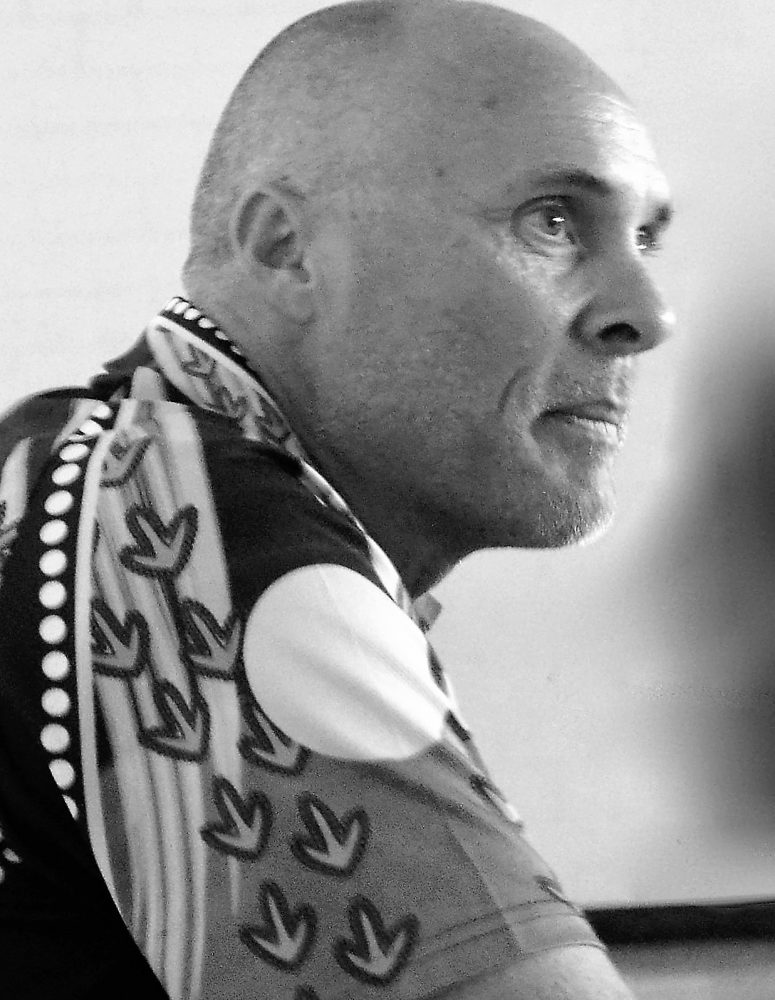 Phillip Hall worked for many years as a teacher of outdoor education and sport throughout regional New South Wales, Northern Queensland and the Northern Territory. He now resides in Melbourne's Sunshine where he is a passionate member of the Western Bulldogs Football Club. His publications include Sweetened in Coals and (as editor) Diwurruwurru: Poetry from the Gulf of Carpentaria. He has poetry collections forthcoming with Canberra University's IPSI series called Borroloola Class (due for release in September 2017), while UWAP will publish Fume in February 2018. Phillip loves to cheer.
Posted on May 23, 2017 by Verity La in Clozapine Clinic — The Frater Project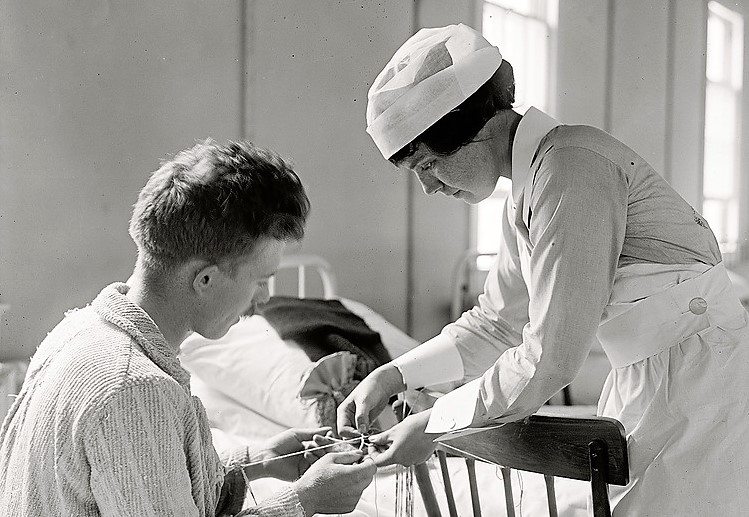 Cravings
I don't wear a watch in hospital. I count time by meals.
A nurse hands me a Milky Way bar after ECT.
I hold it in my lap; look at the wrapper with its stars
and swirls. My wheelchair zooms down corridors
back to the ward. 'I can walk' I say.
'This way will be quicker' says the nurse.
Crinkle cut chips and Caramello koalas
are the foods I crave most when mad.
Instead nurses come with tiny paper cups, stand
over me as I swallow the wafer, the tablet, the liquid,
whichever one it is that night. I don't know what to do
with the wafer. I stick it in my mouth and before I know it,
it dissolves on my tongue like fairy floss.
Torchlight
A nurse shines
a torch into my face to see
if I am sleeping.
I'm not.
The light disappears and with it—
the nurse's torch glow grin.
Has my illness made up
the expression on his face?
My ward-memories
are few. My memories
have no soundtrack.
I do not hear
his footsteps retreating,
or the other patients sleeping.
I only see a demonic grin
in a dark ward.
How to Knit a Human
Loose threads replace my body.
Frays appear unseen over time.
Threads unravel— gripped and pulled
by hundreds of invisible pincers.
Now I knit myself back into a human.
It's hard work relearning the steps.
I get into a rhythm. The pattern is complex—
I drop a few stitches.
The holes form the gaps in my memory.
____________________________________________________________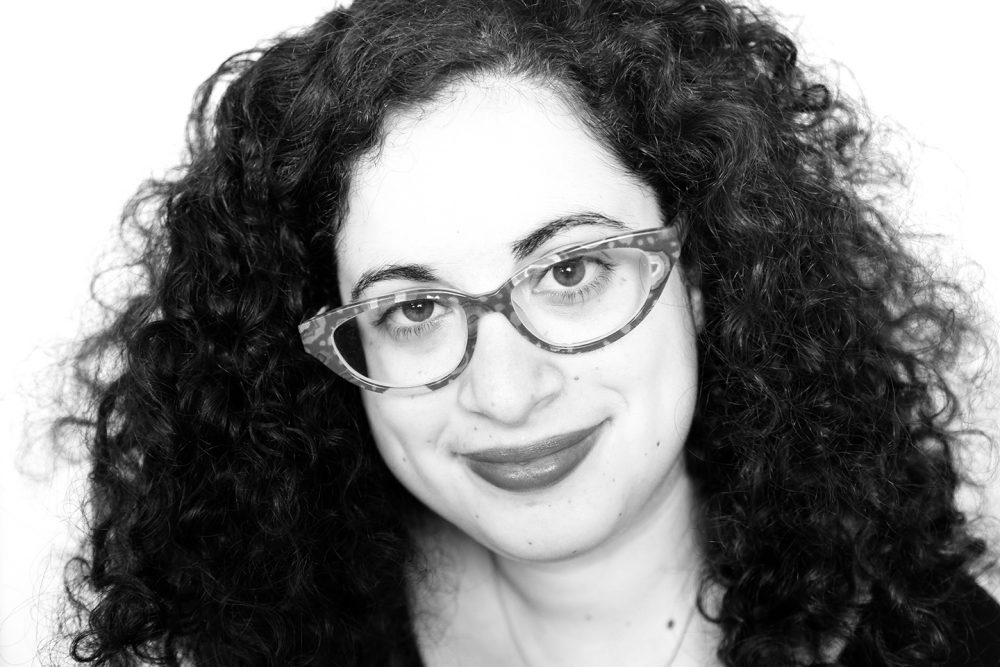 Anna Jacobson is a Brisbane based poet, writer, and artist. Her poetry has been published in literary journals including Cordite, Rabbit, Australian Poetry Journal, Tincture and Foam:e. She is one of The Red Room Company's commissioned poets for 'Poetry Object 2017'. In 2016 she was shortlisted for the Queensland Premier's Young Writers and Publishers Award, the Scribe Nonfiction Prize and the University of Canberra Health Poetry Prize. She was shortlisted for the 2015 Arts Queensland Thomas Shapcott Poetry Prize. She has a Bachelor of Fine Arts (Creative Writing) from QUT and is currently undertaking her Master of Philosophy (Creative Practice), specialising in poetry at QUT. Read more from Anna at website.
Posted on April 18, 2017 by Verity La in Clozapine Clinic — The Frater Project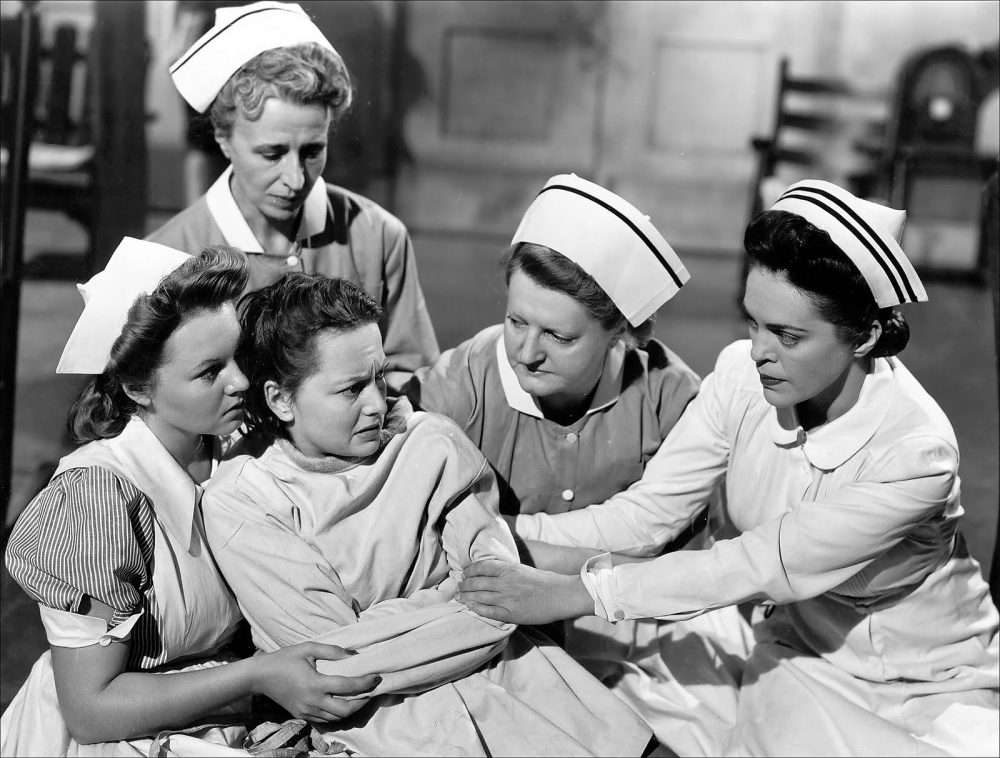 (Clozapine Clinic: edited by Tim Heffernan & Alise Blayney) 
When she sees people working, she feels like an asshole. She thinks of the construction workers and how hard their job is, but she doesn't like it when they make sexist remarks from high above, extra-terrestrial in their towers. She is worse than Gogol's Akaky Akakievich. She doesn't even copy things. She is a serf, an underclass. She finds it hard to move from place to place.
Even though she doesn't have enough money for tram fare she still catches the tram. She has done this in the past when she stopped taking her medication. But then she had listened to an old-school Walkman with 'Never Mind the Bollocks' by The Sex Pistols blaring out. She had sung, I am an anti-christ, I am an anarchist. Don't know what I want but I know where to get it. I want to destroy the passer-by. She had bleach-blonde hair shaved to number one. And she wore a thick, black-studded dog collar bought at a sex shop.
But that was the past.
Now guards get on the tram to check Mykis. She panics and runs to get off. But the guards follow and ask to see her Myki.
'Did you forget?'
'Yes I forgot.'
'Where are you going?'
'I'm going to a job club at Disability Employment Services.'
'OK. I don't usually do this but I'll let you off this time.'
She is so relieved. She walks the rest of the way to Disability Employment Services. It is an unremarkable office. Once she gets there, Glenda, one of the workers from the service, informs her that she has to come to the job club dressed in job interview clothes.
'I don't have the credit card to take you shopping.'
'It's ok, my advance payment comes in tomorrow. I can buy some clothes.'
'We can reimburse you if you keep the receipt.'
The next day she follows a hot trail down Burke St to Myers. 'Your clothes don't hide your shape,' her psychiatrist once said. She knows she has a double chin. When she puts on liquid eyeliner one eye is always smudged at the bottom lid. This gives her the appearance of Alex from A Clockwork Orange. She finds a black suit and wonders if she can still afford to pay the rent if she buys the suit. When she is getting changed, she looks into the dressing room mirror and sees a naked Donald Trump. She imagines being exposed on street corners in San Francisco, Los Angeles, Cleveland or New York.
The following night, Glenda rings her about an information session for call centre work at Serco. She goes dressed in her suit.
'Don't you look lovely,' says Glenda. 'You know you can't apply for this job if you have a criminal record.'  She doesn't have a criminal record but she feels like a criminal.
The job is in Box Hill — sounds like Pox Hell. She thinks of Garth Daniels, an involuntary mental patient at Box Hill Hospital. He had been given shock treatment ninety-seven times, sometimes without a general anaesthetic or muscle relaxant. She thinks that instead of going to the happy land of Serco she will be transported to the Box Hill Hospital and given shock treatment.
'You cannot apply for this position if you are not available to do full time job training for six weeks.'
'What if you are studying part time?'
'Then you can't apply for the job.'
University saves me from shock treatment, she thinks.
She walks the grounds of the University singing The Sex Pistols —
Cheap holiday in other people's misery. I don't wanna holiday in the sun. I wanna go to the new Belsen. I wanna see some of history. Cause now I got a reasonable economy. Now I got a reason. Now I got a reason. . .
She lights cigarettes outside. It is a non-smoking university. Security guards loiter around her.
When she gets home to her flat she finds an eviction notice under the door. The neighbours have complained about the singing and she has to move out on her birthday. With only two weeks to find somewhere to live, she throws all her belongings into a bin, including her dirty dishes, and emails student housing.
They have a flat she can shift into. It has white brick walls and is across the road from the University, so she can study in the library. One day she takes off her shoes, mutters to herself and laughs out loud. A librarian approaches.
'This is serious. This is a noise free level of the library. You have to stop talking to yourself. You won't like what they will do to you.'
But she loses her shoes and the next day panhandles shoeless outside the University café. A University mental health worker notes on his laptop, 'Overweight woman in forties asking for money without shoes'.  He approaches her and asks her to come with him.
She runs.
When she gets back to her flat she realises all she has to eat is a can of pea and ham soup left over from the Salvo, so she decides to go to student services for a food voucher. The mental health worker is summoned. He leads her into a darkened room.
'I can get a psychiatrist for you.'
'This is very 1984.'
She knows he is going to take her to a mental hospital, so she runs to the shopping centre and tries to call her mum on a pay phone. A police officer approaches her. She runs again. The police officer chases her and she gives up. She gets into the police car and two officers sit on either side of her. On arrival she sits quietly outside the nurses' station determined not to be any trouble. Patients crowd outside the window of the station like baby birds waiting for their mother.
'I'm feeling stressed,' she says to a mother nurse.
In the green relaxation room people watch her from behind computer screens. A toothless patient smiles at her.
'Look what Risperidone has done to me.'
'Will they put me on medication?'
'Yes. They will definitely do that.'
While ripping the metal spine from her lecture pad and confiscating her bra, Mother Nurse asks, 'Aren't you ashamed to be here while you are doing your PhD?'
'I don't feel ashamed.'
Outside, a group of Aboriginal patients are singing and dancing to the radio. 'Go!' one woman says to her. And she starts to dance.
Finally discharged on Risperdal injections, she visits the mental health clinic. The community nurse says, 'The other nurse told me that when you got your last injection you weren't wearing any underwear'.
'I ran out of clean underwear.'
'We were worried about you, we thought it was a sign you were becoming unwell.'
'No. I just ran out of clean underwear.'
She tells the nurse it is her last injection before moving on to oral medication.
'Then I better give you something to remember me by.' The clumsy needle prick hurts a lot.
At her next appointment with Disability Employment Services Glenda is wearing the same purple jumper she always wears. Her arm is in a sling.
'So, how are you? Are you ok?'
'I'm good.'
'How are you feeling inside yourself?'
'Good.'
'Did you get reimbursed for your suit?'
'No'
'Then I'll have to inquire at a higher level. Have you seen any job vacancies?'
'No, sorry. I haven't.'
'Then I'll look on the internet for you. What about part-time admin work?'
'Ok.'
'Here's one working in a primary school.'
She thinks of the cries of children playing and how much that would disturb her. 'No. I don't feel comfortable working at a primary school.'
'That's ok, of course. There is that other issue of how you need your free time to study.'
'Yes, that's right, we have to do reading and write lecture notes.'
'In that case, you should exit the system.'
She leaves the system.
_______________________________________________________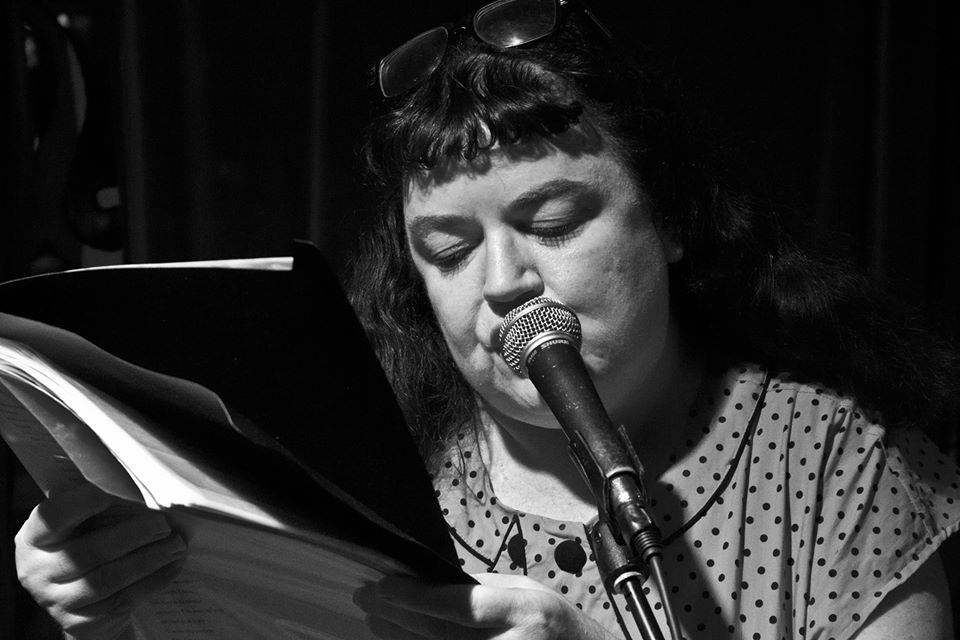 Gabrielle Everall completed her PhD in creative writing at The University of Western Australia. While doing the PhD she wrote her second book of poetry, Les Belles Lettres. Her first book of poetry is called Dona Juanita and the love of boys.  She has been published in numerous anthologies including The Penguin Anthology of Australian Poetry, The Turnrow Anthology of Contemporary Poetry, Performance Poets and The Fremantle Press Anthology of Western Australian Poetry edited by John Kinsella and Tracy Ryan. She has performed her poetry at the BDO, Overload, NYWF, Emerging Writer's Festival and Putting on an Act. She has also performed at The Bowery Poetry Club in New York and The Edinburgh Fringe Festival. She currently studies at Melbourne University.
Posted on March 28, 2017 by Verity La in Clozapine Clinic — The Frater Project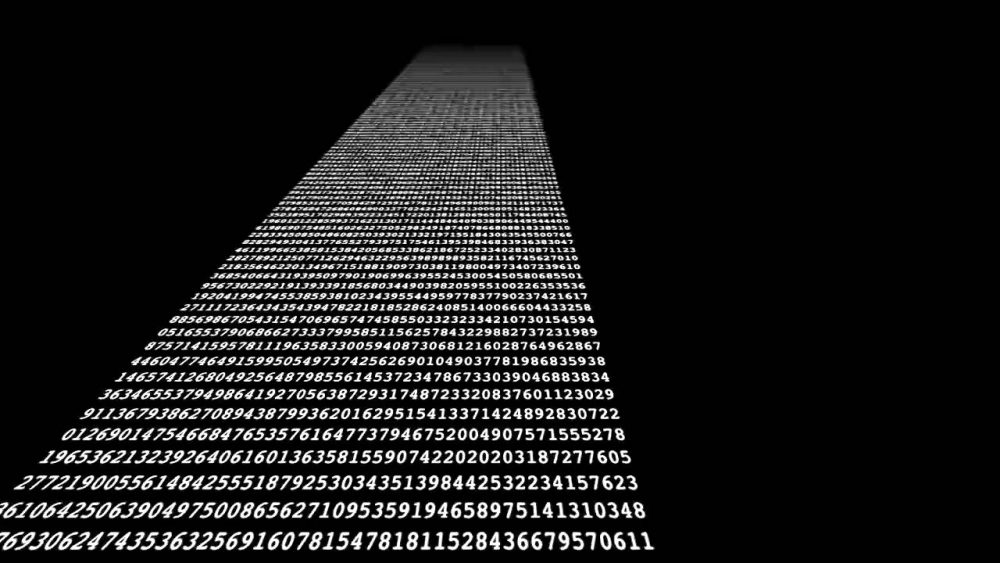 (Clozapine Clinic: edited by Tim Heffernan & Alise Blayney)
20:20
My world is controlled
By numbers
I see them everywhere
Like some numerologist
Or lost mathematician
Descartes with his planar thought
I'm on the z-axis
But I have no scene for to play
A part
Just an axiom of rhetorical
Penchant's doing
I'm mooing
And you are doing
Fine
But I could
Be a better 1
If you could 2, only 3 is the number
I plead 4 less 5 is the 6-note and the 7
For heaven
Isn't 8 it's 9
Clouds above.
Sell the Kids for Food
Order the next anti-psychotic
I'm not a danger to myself
I'm not a danger to you
But you better put me away
Cos my knife is to your throat
You cut me with your DSM
My veins are blue
But my hands are read-
Y for your kiss of death.
Take this pill and you will feel more yourself
More than who you really are
More than who you know
More than you can believe is right.
Get ready for a fight
Get ready for some control
As they steady your ass
For the jab
The short upper-cut
Stare at the walls
Stripped of your emperor's
Structural colours
De-robed, dismissed, dis-armed.
Irradiate Me
Nominate me for life
Open the door for laughter
Close it again, when finished with me
Do not know it
But do it too when I see you here
Looking at my words like they are poetry
But really they are new to me
As they all are.
I want to be a poet
But I cannot
So I will be then and there
The free writing agent of the passable
Use of words.
____________________________________________________________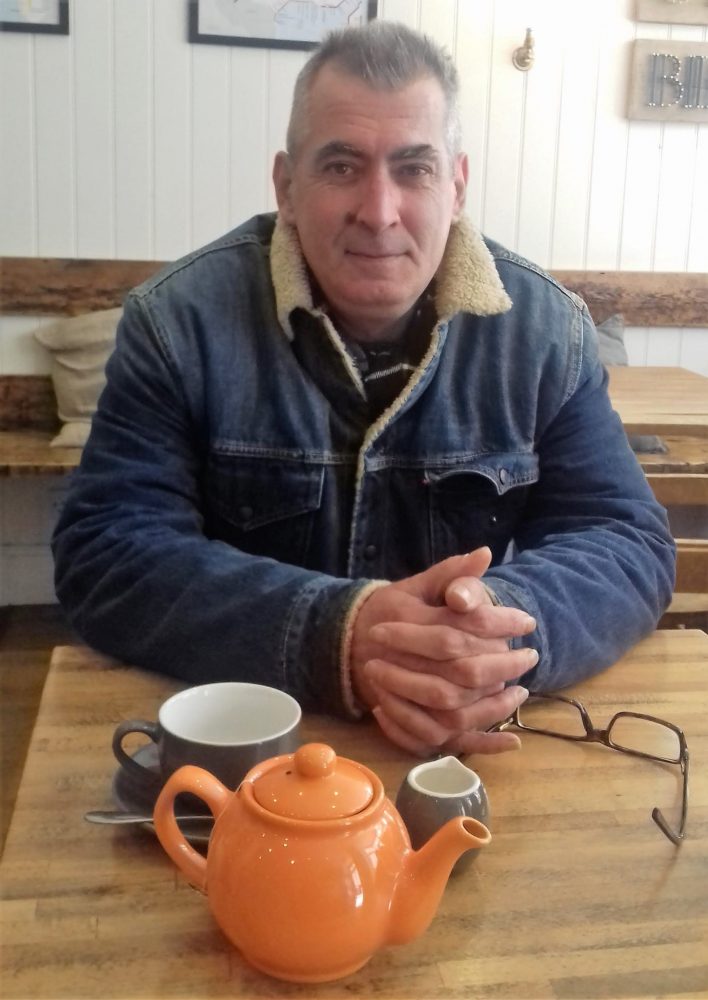 Bruce Saunders is a funky dove in a hip-swinger kind of thing called the rejuvenated part of South Africa in England where he lives with Madiba in his house called the Bat.  It is not for you to see but for you to hear as he goes from one to another trying different things in order to get attention for his plight in the Mental Health Industry here where he is empowered by his desire to do the harm he can to the psychiatry that wounded his try at the politics of the day, and he would be grateful if you can read his work and see if you go to the home of the woods without seeing it all as he does. Called the Big B by some, he is the first to know it is found not in the Heart but in the Wrist Action. To read more of Bruce's work, visit his blog,  Too Lonely To Make Sense.
Posted on February 21, 2017 by Verity La in Clozapine Clinic — The Frater Project
Day
I become 'treatment-resistant' to drugs.
They advise me I would be better served with other recreational pursuits.
Days
They are talking up the effectiveness of brain damage.
I recall a child I knew in my street who could nose bleed on the spot.
I see the colour red.
Two of them sit in the room with me, the door is on the other side of their intentions.
They are common, persistent, and significant people
that I will see for the rest of my life.
Day
I am considered 'an excellent candidate for ECT.' I am thrilled.
My arts degree has come to something after all.
I hold off calling my mother and friends.
Day
The drip is your arm. You watch the way even water can be taken from rain.
When faced with the truth it is better to focus on symptoms.
Day
A tiny prick then a hot blooded war.
Night
I state that I was not harmed. This is part of the process.
I keep repeating this as I walk round the house trying to find where I live.
Day
The next day I feel like a seedless watermelon.
Opponents claim that this apparent improvement is an example of post-concussion euphoria. The effects are short-lived, soon dark seeds return to the pink fruit.
Day
Remission rates are encouraging.
I sit in the waiting room with my name on my wrist in case I forget what names are for.
Your name is not yours once it's in their mouth.
Night
There is a growing body of survivors. I hear them shake during the threat of summer storms, in the sudden lightning that strikes the least resistant tree.
Days
They administer the Mini Mental Status Exam before treatment.
No one shows you what you score, or what rich rewards high scores will bring.
Days
The nurse in front of me tells me they rarely find 'significant and persistent deficits'
in memory for autobiographical events. Later, I rewrite this woman out of the scene.
Nights
Asking for help does a good deal of damage.
Days
Any diagnosis has the trappings of science. When I say efficacy they say efficiency.
I am told that there are people out there who are unscientific deniers.
They tell me that the earth is flat. I act shocked that my earth is now flat.
Then they shock me too.
Night
Looking at the night sky, I believe that a rotating and revolving rock is not merely a fiction of faith. I stop crying.
NIgHt
I kiss you and my lips tingle. The slight but significant risk of death.
Nights
I will not dismiss the rigorous evidence. I know I am not okay, even if it is inconvenient. If I let them take me to their quarters, who will wake up?
Days
Cherry picks her evidence. Cherry is a fictional character.
Nights
Our love is a moral and spiritual document. I study it while you sleep, knowing I can catch up. The nature of her physical universe demands it.
Days
I cling tenaciously to the belief that I am wrong in the right hands.
Days
I am relieved to be informed that the memory loss was all in my head.
Night
It works the same way any assault works. You shouldn't have worn that dress.
I write down a report for their superiority.
Days
Given another antipsychotic. Unsteady decline.
Days
Treated aggressively with five new drugs.
Reporting side and/or adverse effects are solid proof of my escalating mental illness.
I stand still once the blood is spinning.
Days
My partner is told by the team I am considered 'high risk'. She stays with me as she knew that when we met. When I become 'low risk' she will leave, and I will go to bed on their terms.
Day
Too many labels to be listed here. It's like shopping for milk.
nights
Someone wakes me. I am informed of the requirement for maintenance ECT for the rest of my life and drugs for the rest of my life. Every time they say life, I say "file".
Days
Feeling old. Not making old memories.
NiGhTs
Continue to have tremors in my legs. The dog walks by, unsettled.
days
The nurse tells me that my compliance justifies the use of force.
Weeks
Follow-up periods after the end of treatment will be determined by how fast I run.
Days
I am relieved to find they will only target existing (consolidated) memory. I think of all of my favourite scenes from Eternal Sunshine of the Spotless Mind. Can't remember if I've seen it but it's a great film.
night
Last night the dream. Then I wake. Boys hanging, dead.
days
There is another doctor looming over my bed. He/she is holding a clipboard.
They loom further, the clipboard is now in my/their hand.
"Are you consenting or should we force you?"                 I consent to be forced.
days
I go to my doctor and tell him I want to be beaten over the head until I collapse.
The doctor sends me to another doctor who tells me I am very unwell in the head,
at the point of mental collapse. They prescribe regular doses of closed head trauma behind closed doors. I no longer want to be beaten over the head until I collapse.
days
Anaesthesia is poison. We are rats in a nursery, sleeping while they gnaw at our head.
NigHts
The chemical imbalance lie.
If you can walk along the line, it doesn't mean the line is there.
days
DIY. One day I will buy a Taser and do it myself.
nights
I function with a wall of sticky-note reminders.
One of the notes helps me recall there is a wall.
nights
I stay up all night, trying to lift my spirits out of the drink.
days
I saw the doctor who prescribed me drugs. He was high, reminiscing about the good old
days, when staff used the phrase 'old is gold' when using a 30-year-old machine mended with sticking plaster. I stick a bandaid on my ear.
daze
When I open my eyes they tell my I have beautiful eyes.
I can't see anything, just the white wash, and their black stones.
nights
I don't remember my grandmother's funeral. I wasn't there.
niHGHTs
Since my family prefers me damaged, I commence psychiatric treatment.
days
I invoke the conspiracy argument that all doctors are failed dentists.
The Committee of Truth gathers round and concludes my teeth won't come out.
'The fracture or dislocation of the long bones' is long behind us.
days
Head to head comparisons. Mine is still on their shoulders.
nights
I have days where I feel I am in my own body.
Then it passes, and I am back in this body.
Weaks
Pancakes. I flip words a lot. To see what people are really saying.
nights
I am an assistant in my assisted suicide. I put on the gown willingly and ascend the
throne. My blood pressure is taken. They ask me why am I here and I say "Because I
am not there". The trolley bed is pushed uneasily through hall after hall after hall, tight
corners and all. Then we are there, and they surround me with their theatre.
days
A lot of people blame it for Hemingway's suicide. To shoot yourself in the temple with a double-barrelled twelve-gauge shotgun, the same gun your father used. I know he begged his wife not to send him back again. If you cheat too many times, your boxing ring will become a concrete swimming pool, and you will be sent back into the toaster. He wrote his weight daily on the bathroom wall. We are heavy on their scales. Every time he got a divorce, he left for another country. The doctors hold our passports in case they need to identify a body, having never seen our face.
Last night
I wake up on the roof. By the time I got down, I was asleep.
DayZ
I am released into the care of the one person who cares.
Days
He's much happier they say. They smile when they say it.
Not that they see him these days.
Days
Some people have cats. Some people have dogs.
Some people have their own unique brain injury, which strays.
nightssss
I was told it was my only hope. People around me crossed my fingers.
Night
My unmasked bipolar disorder becomes unmasked.
Days
They give me multiple-choice. Am I:
1. an option that a person might want to be
2. there remains no such option
Days
This one is paternalistic, warm hands, assuring me I won't mess myself.
I try my hardest to shit the bed but instead I smile and tell him I love my son.
I tried very hard to answer them, doubly incontinent.
Nightssss
To improve the body. A gangrenous thought may be removed to save a life.
I get ghost pains where my ghosts once roamed free.
days
In 1938 Cerletti visited the Rome abattoir where electric shocks were used to render pigs comatose prior to slaughter. Inspired by the fact that the pigs were not actually killed by a voltage of 125 volts driving an electric current through the head for a few tenths of a second.
Inspired, I give up bacon as a precursor.
Nights
I'm in danger of having a pretty thin time of it.
Nighttts
I spontaneously and miraculously recover from all diagnoses and labels.
They tell me this is a sure sign of relapse. The new label sticks.
Nights
Mood collapses again, like a bridge taking cars down into the water.
Dayss
Case notes. You have the right to apply for access to information held in your health
records. Having watched them writing several first drafts I tell them
I know a good editor. Characterisation is hard if you don't study people.
Daises
Certifiable. The admin nurse tells me I will need to provide a certified copy of all documents. If they smile at you at the front desk they know less than you.
Days
Headaches are not caused by trauma to one's head.
Long-term effects have been reported by the deceased.
Nights
I continue this love affair with pills.
Day
No further improvement is noted in the notes.
Note: This poem was a finalist in the 2016 Newcastle Poetry

Prize

and was previously published in print as part of Hunter Writers Centre 2016 Anthology.
_______________________________________________________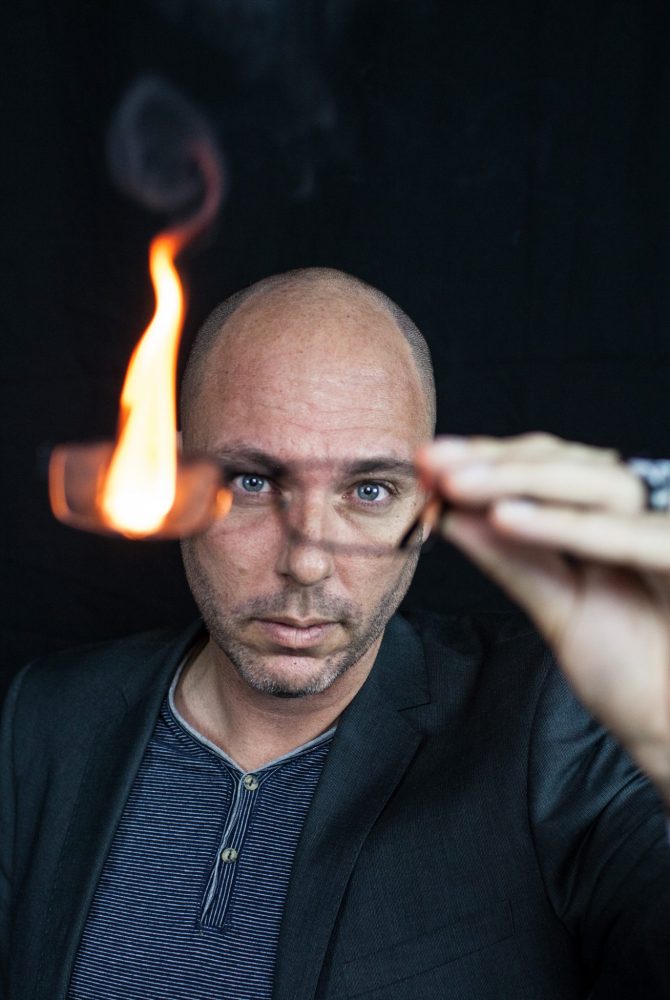 David Stavanger is a poet, performer and cultural producer. In 2013 he won the Arts Queensland Thomas Shapcott Poetry Prize, resulting in the release of The Special (UQP), his first full-length collection of poetry which was also awarded the 2015 Wesley Michel Wright Poetry Prize. David is the Co-Director of the Queensland Poetry Festival. His recent prose-poem 'The Electric Journal' was a finalist of the 2016 Newcastle Poetry prize. At the 2014 Queensland Literary Awards he received a Queensland Writing Fellowship. He is also sometimes known as pioneering Green Room-nominated 'spoken weird' artist Ghostboy, winning the 2005 Nimbin Performance Poetry World Cup and establishing poetry slam in QLD via his work with the State Library and Woodford Folk Festival.

Posted on November 18, 2016 by Verity La in Clozapine Clinic — The Frater Project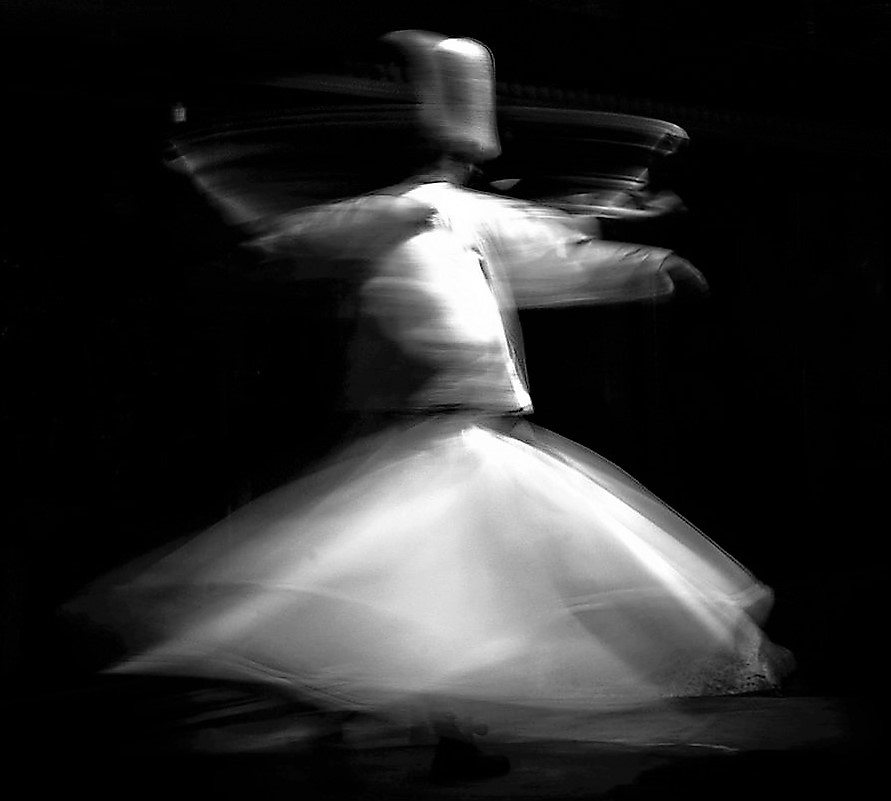 Verity La are proud to publish the three winning entries from the 2016 Wollongong Writers Festival Mad Poets Workshop. These poems are the first to be published as part of Clozapine Clinic, a new ongoing project established to honour the work and life of poet Benjamin Frater. Project editors Alise Blayney & Tim Heffernan aim to support writers with mental health issues wanting to howl!!! Check it out & listen up.
Spinning (Kyra Thomsen)
I spin myself into a frenzy
legs lurching in and out like a spider building a web
unravelling my inner-silk
exposing my underbelly.
The tea is too hot to drink but thank you and
no
I don't take sugar
anymore.
You used to help me sweep the old cobwebs
the ones still held together with pride
after all this time.
Incisors and molars gnash in a bony crush.
You wake me at midnight
to tell me I've been tossing
again.
Dissatisfactions (Andrea Persico)
I'm not happy with my body.
With the muscle tone I lost in childbirth.
The scars that I got in childbirth
The fear that I felt in childbirth
I'm not happy with my clenching jaw
With stress spasm shoulders
With my broiling acid gut
That all this comes from my head.
I'm not happy with the pain I've caused
Speaking up, lashing out, unremembered outbursts.
Casting off smothering attention
To cry terrified, alone and shaking.
I'm not happy with the perfect life I have created, seeking happiness.
Working so damn hard for happiness.
Labouring, screaming, fighting for happiness
Never reaching a calm at the centre of the storm.
Grief for hire (Alise Blayney)
I AM grief for hire, a Poetess – not PTSDs marauded Duchess, nor the Black Dog's mistress. I used to be the clinical Countess of Distress!
I HAVE a broken aorta, which under hypnosis ticks with postmodern tacky-cardia.
I HEAR absinthe's green fairy whirlpool crash like car smash glass into community houso's observation hole.
I SEE invisible cloaked entities dressed as spiritual emergencies, infecting those whose senses are not anaesthetised. They incubi and succubi my white hospital gown like a djinn and tonic lullaby.
I WOULD drop vowels for Rhett Butler, do post traumatic time behind the fishbowl for Scarlett O'Hara.
I WANT soft asylum, 33 inch vinyl and spinning Roy Orbison.
I AM Rimbaud's THIEF of FIRE, a Poetess. Not PTSDs marauded Duchess, nor the Black Dog's mistress. I used to be the clinical Countess of Distress.
I PRETEND that 9 years ago, I wasn't a sensory deprived TANKED mess.
I FEEL ambidextrous with the crookedness, and RAGE over the cuckoo clock's rooftops.
I TELL Blake his RINTRAH has gone too far – knockout pills and acute amnesia wrack with wrath, a reprobate wrecking ball.
I TOUCH marriage of perception through chemical incarceration and sink into delirium – the quack tells me I look like the spokesperson for vandalism!
I WORRY that the rough of the dialogue does your head in and that the curse of the coarse is coercion of sin.
I CRY because Mr Disney never told me the looking glass felt so like sheer fucking fear.
I SMILE when you spit delirious "the road of HER excess leads you to the palace of resilience."
I AM the serrated jaw of Dante's grand larceny circle. I lurk between the 5th of anger, the 7th of murder.
I UNDERSTAND when God gives you a gift, the angel of shibboleth gives you a whip.
I SAY drink the sweet elixir and watch your syntax sizzle off my rapid cycling tongue, to a beat that just belts on and on and on.
I DREAM of astral travel and meeting you in the ether, lucid and tender, where
I TRY to exalt this zyprexa stupor into the stars / release my pressure points into the ooh la la stars.
I HOPE to enter your white wonderland chamber, but your syntactical activist tongue SHIPWRECKS my lips, until I'm trembling and sick.
I LOVE that you said poetry is both confession and exorcism – so we should Houdini out of the syntax straight jacket by sticking it to big pharma!
I am GRIEF FOR HIRE. Tell seclusion and restraint I want ceasefire.
*
Want more Mad Poets? Go to the Wollongong Writers Festival website for details on the Ben Frater Retrospective and Mad Poets Readings and Tea Party, to take place on Sunday 27 November.
_______________________________________________________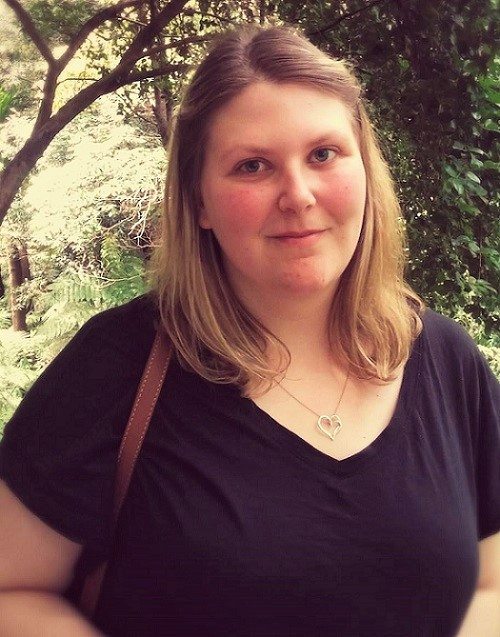 Kyra Thomsen is a writer and editor from Wollongong who currently works full-time as a content manager and is deputy editor of Writer's Edit. Her work has been previously published in print and online for several publications including Tide, Kindling, Mascara Literary Review and Seizure, and her short story 'Buzzing' was recently published in Spineless Wonders' Slinkies e-series.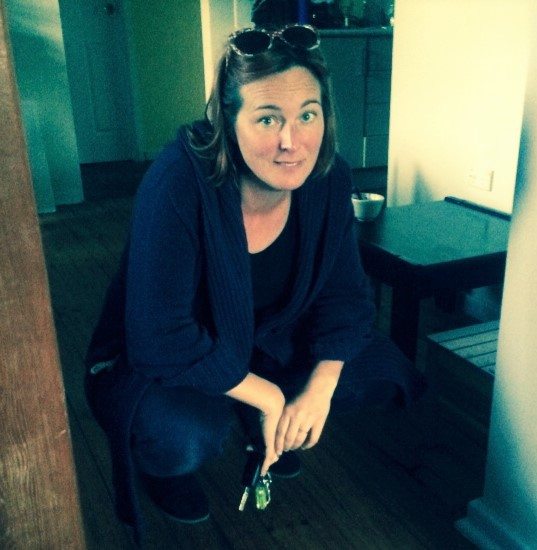 Andrea Persico is returning to Australia and creative writing after a long hiatus in Italy. She hopes to have a longer bio before too long.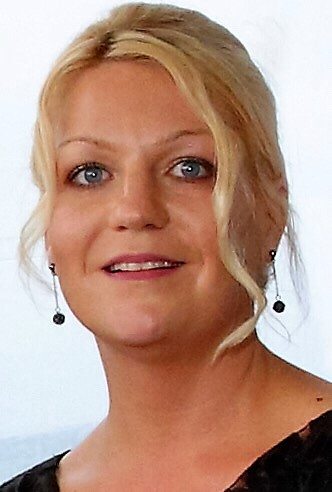 Alise Blayney graduated as a Creative Writing student at the University of Wollongong in 2007. She is intrigued by the relationship between mental and emotional distress, and creativity.
Her chosen medium to explore this is through poetry, by exploring break-down and moving towards break-through. She is interested in the different explanatory frameworks of how people make sense of what has happened to them, and how the power of language can shape, transform and rebuild identity. She is deeply moved by seeing people become the director of their own recovery journey.