Posted on February 21, 2017 by Verity La in Clozapine Clinic — The Frater Project
Day
I become 'treatment-resistant' to drugs.
They advise me I would be better served with other recreational pursuits.
Days
They are talking up the effectiveness of brain damage.
I recall a child I knew in my street who could nose bleed on the spot.
I see the colour red.
Two of them sit in the room with me, the door is on the other side of their intentions.
They are common, persistent, and significant people
that I will see for the rest of my life.
Day
I am considered 'an excellent candidate for ECT.' I am thrilled.
My arts degree has come to something after all.
I hold off calling my mother and friends.
Day
The drip is your arm. You watch the way even water can be taken from rain.
When faced with the truth it is better to focus on symptoms.
Day
A tiny prick then a hot blooded war.
Night
I state that I was not harmed. This is part of the process.
I keep repeating this as I walk round the house trying to find where I live.
Day
The next day I feel like a seedless watermelon.
Opponents claim that this apparent improvement is an example of post-concussion euphoria. The effects are short-lived, soon dark seeds return to the pink fruit.
Day
Remission rates are encouraging.
I sit in the waiting room with my name on my wrist in case I forget what names are for.
Your name is not yours once it's in their mouth.
Night
There is a growing body of survivors. I hear them shake during the threat of summer storms, in the sudden lightning that strikes the least resistant tree.
Days
They administer the Mini Mental Status Exam before treatment.
No one shows you what you score, or what rich rewards high scores will bring.
Days
The nurse in front of me tells me they rarely find 'significant and persistent deficits'
in memory for autobiographical events. Later, I rewrite this woman out of the scene.
Nights
Asking for help does a good deal of damage.
Days
Any diagnosis has the trappings of science. When I say efficacy they say efficiency.
I am told that there are people out there who are unscientific deniers.
They tell me that the earth is flat. I act shocked that my earth is now flat.
Then they shock me too.
Night
Looking at the night sky, I believe that a rotating and revolving rock is not merely a fiction of faith. I stop crying.
NIgHt
I kiss you and my lips tingle. The slight but significant risk of death.
Nights
I will not dismiss the rigorous evidence. I know I am not okay, even if it is inconvenient. If I let them take me to their quarters, who will wake up?
Days
Cherry picks her evidence. Cherry is a fictional character.
Nights
Our love is a moral and spiritual document. I study it while you sleep, knowing I can catch up. The nature of her physical universe demands it.
Days
I cling tenaciously to the belief that I am wrong in the right hands.
Days
I am relieved to be informed that the memory loss was all in my head.
Night
It works the same way any assault works. You shouldn't have worn that dress.
I write down a report for their superiority.
Days
Given another antipsychotic. Unsteady decline.
Days
Treated aggressively with five new drugs.
Reporting side and/or adverse effects are solid proof of my escalating mental illness.
I stand still once the blood is spinning.
Days
My partner is told by the team I am considered 'high risk'. She stays with me as she knew that when we met. When I become 'low risk' she will leave, and I will go to bed on their terms.
Day
Too many labels to be listed here. It's like shopping for milk.
nights
Someone wakes me. I am informed of the requirement for maintenance ECT for the rest of my life and drugs for the rest of my life. Every time they say life, I say "file".
Days
Feeling old. Not making old memories.
NiGhTs
Continue to have tremors in my legs. The dog walks by, unsettled.
days
The nurse tells me that my compliance justifies the use of force.
Weeks
Follow-up periods after the end of treatment will be determined by how fast I run.
Days
I am relieved to find they will only target existing (consolidated) memory. I think of all of my favourite scenes from Eternal Sunshine of the Spotless Mind. Can't remember if I've seen it but it's a great film.
night
Last night the dream. Then I wake. Boys hanging, dead.
days
There is another doctor looming over my bed. He/she is holding a clipboard.
They loom further, the clipboard is now in my/their hand.
"Are you consenting or should we force you?"                 I consent to be forced.
days
I go to my doctor and tell him I want to be beaten over the head until I collapse.
The doctor sends me to another doctor who tells me I am very unwell in the head,
at the point of mental collapse. They prescribe regular doses of closed head trauma behind closed doors. I no longer want to be beaten over the head until I collapse.
days
Anaesthesia is poison. We are rats in a nursery, sleeping while they gnaw at our head.
NigHts
The chemical imbalance lie.
If you can walk along the line, it doesn't mean the line is there.
days
DIY. One day I will buy a Taser and do it myself.
nights
I function with a wall of sticky-note reminders.
One of the notes helps me recall there is a wall.
nights
I stay up all night, trying to lift my spirits out of the drink.
days
I saw the doctor who prescribed me drugs. He was high, reminiscing about the good old
days, when staff used the phrase 'old is gold' when using a 30-year-old machine mended with sticking plaster. I stick a bandaid on my ear.
daze
When I open my eyes they tell my I have beautiful eyes.
I can't see anything, just the white wash, and their black stones.
nights
I don't remember my grandmother's funeral. I wasn't there.
niHGHTs
Since my family prefers me damaged, I commence psychiatric treatment.
days
I invoke the conspiracy argument that all doctors are failed dentists.
The Committee of Truth gathers round and concludes my teeth won't come out.
'The fracture or dislocation of the long bones' is long behind us.
days
Head to head comparisons. Mine is still on their shoulders.
nights
I have days where I feel I am in my own body.
Then it passes, and I am back in this body.
Weaks
Pancakes. I flip words a lot. To see what people are really saying.
nights
I am an assistant in my assisted suicide. I put on the gown willingly and ascend the
throne. My blood pressure is taken. They ask me why am I here and I say "Because I
am not there". The trolley bed is pushed uneasily through hall after hall after hall, tight
corners and all. Then we are there, and they surround me with their theatre.
days
A lot of people blame it for Hemingway's suicide. To shoot yourself in the temple with a double-barrelled twelve-gauge shotgun, the same gun your father used. I know he begged his wife not to send him back again. If you cheat too many times, your boxing ring will become a concrete swimming pool, and you will be sent back into the toaster. He wrote his weight daily on the bathroom wall. We are heavy on their scales. Every time he got a divorce, he left for another country. The doctors hold our passports in case they need to identify a body, having never seen our face.
Last night
I wake up on the roof. By the time I got down, I was asleep.
DayZ
I am released into the care of the one person who cares.
Days
He's much happier they say. They smile when they say it.
Not that they see him these days.
Days
Some people have cats. Some people have dogs.
Some people have their own unique brain injury, which strays.
nightssss
I was told it was my only hope. People around me crossed my fingers.
Night
My unmasked bipolar disorder becomes unmasked.
Days
They give me multiple-choice. Am I:
1. an option that a person might want to be
2. there remains no such option
Days
This one is paternalistic, warm hands, assuring me I won't mess myself.
I try my hardest to shit the bed but instead I smile and tell him I love my son.
I tried very hard to answer them, doubly incontinent.
Nightssss
To improve the body. A gangrenous thought may be removed to save a life.
I get ghost pains where my ghosts once roamed free.
days
In 1938 Cerletti visited the Rome abattoir where electric shocks were used to render pigs comatose prior to slaughter. Inspired by the fact that the pigs were not actually killed by a voltage of 125 volts driving an electric current through the head for a few tenths of a second.
Inspired, I give up bacon as a precursor.
Nights
I'm in danger of having a pretty thin time of it.
Nighttts
I spontaneously and miraculously recover from all diagnoses and labels.
They tell me this is a sure sign of relapse. The new label sticks.
Nights
Mood collapses again, like a bridge taking cars down into the water.
Dayss
Case notes. You have the right to apply for access to information held in your health
records. Having watched them writing several first drafts I tell them
I know a good editor. Characterisation is hard if you don't study people.
Daises
Certifiable. The admin nurse tells me I will need to provide a certified copy of all documents. If they smile at you at the front desk they know less than you.
Days
Headaches are not caused by trauma to one's head.
Long-term effects have been reported by the deceased.
Nights
I continue this love affair with pills.
Day
No further improvement is noted in the notes.
Note: This poem was a finalist in the 2016 Newcastle Poetry

Prize

and was previously published in print as part of Hunter Writers Centre 2016 Anthology.
_______________________________________________________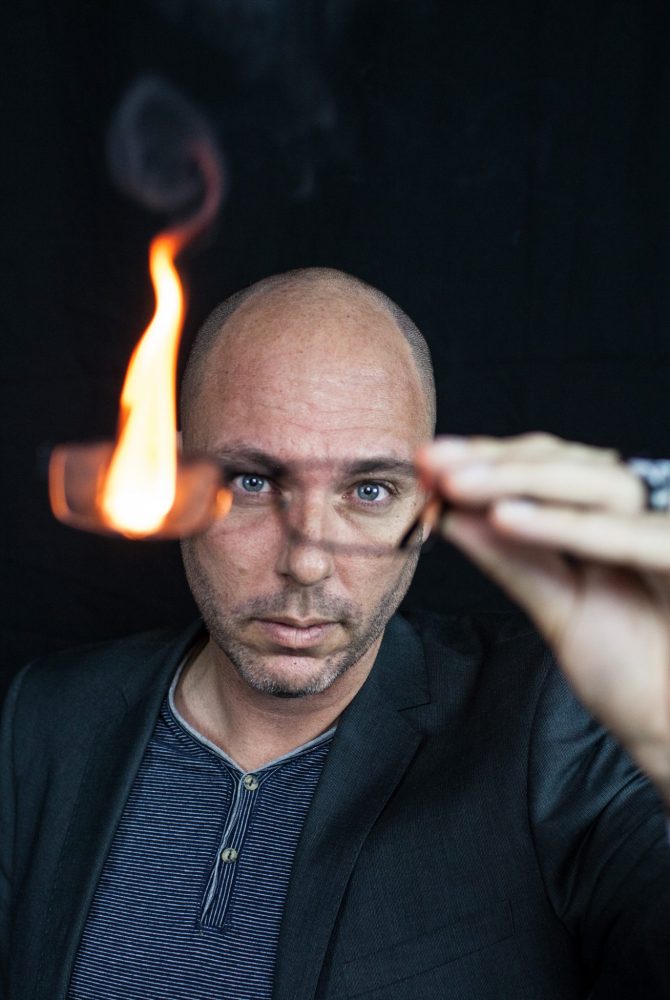 David Stavanger is a poet, performer and cultural producer. In 2013 he won the Arts Queensland Thomas Shapcott Poetry Prize, resulting in the release of The Special (UQP), his first full-length collection of poetry which was also awarded the 2015 Wesley Michel Wright Poetry Prize. David is the Co-Director of the Queensland Poetry Festival. His recent prose-poem 'The Electric Journal' was a finalist of the 2016 Newcastle Poetry prize. At the 2014 Queensland Literary Awards he received a Queensland Writing Fellowship. He is also sometimes known as pioneering Green Room-nominated 'spoken weird' artist Ghostboy, winning the 2005 Nimbin Performance Poetry World Cup and establishing poetry slam in QLD via his work with the State Library and Woodford Folk Festival.

Posted on November 18, 2016 by Verity La in Clozapine Clinic — The Frater Project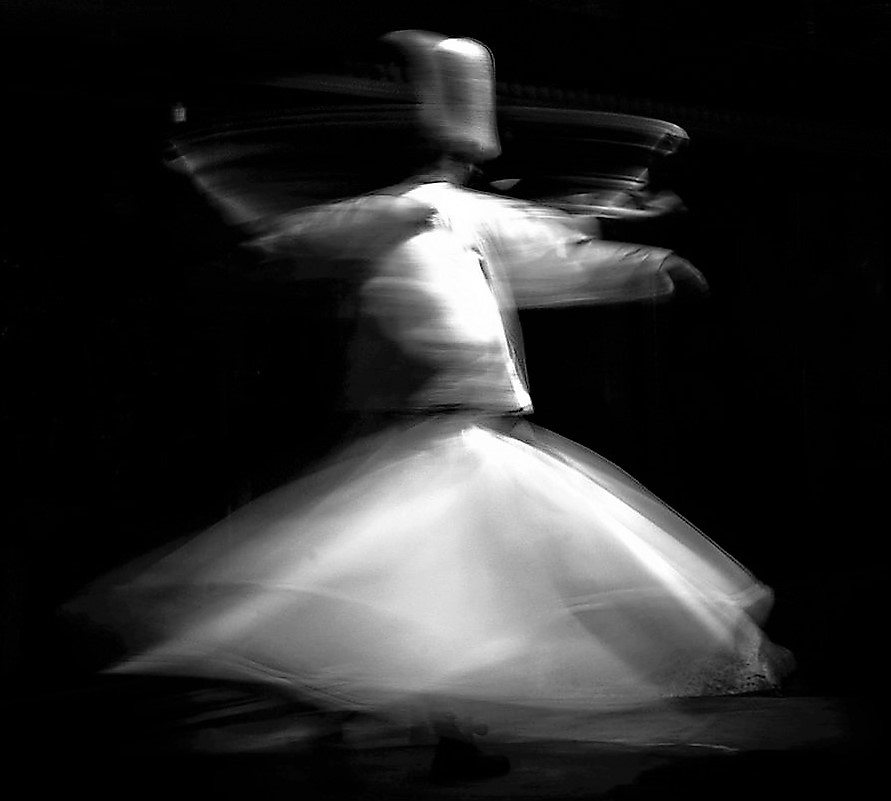 Verity La are proud to publish the three winning entries from the 2016 Wollongong Writers Festival Mad Poets Workshop. These poems are the first to be published as part of Clozapine Clinic, a new ongoing project established to honour the work and life of poet Benjamin Frater. Project editors Alise Blayney & Tim Heffernan aim to support writers with mental health issues wanting to howl!!! Check it out & listen up.
Spinning (Kyra Thomsen)

I spin myself into a frenzy
legs lurching in and out like a spider building a web
unravelling my inner-silk
exposing my underbelly.
The tea is too hot to drink but thank you and
no
I don't take sugar
anymore.
You used to help me sweep the old cobwebs
the ones still held together with pride
after all this time.
Incisors and molars gnash in a bony crush.
You wake me at midnight
to tell me I've been tossing
again.
Dissatisfactions (Andrea Rashbrook)

I'm not happy with my body.
With the muscle tone I lost in childbirth.
The scars that I got in childbirth
The fear that I felt in childbirth
I'm not happy with my clenching jaw
With stress spasm shoulders
With my broiling acid gut
That all this comes from my head.
I'm not happy with the pain I've caused
Speaking up, lashing out, unremembered outbursts.
Casting off smothering attention
To cry terrified, alone and shaking.
I'm not happy with the perfect life I have created, seeking happiness.
Working so damn hard for happiness.
Labouring, screaming, fighting for happiness
Never reaching a calm at the centre of the storm.
Grief for hire (Alise Blayney)

I AM grief for hire, a Poetess – not PTSDs marauded Duchess, nor the Black Dog's mistress. I used to be the clinical Countess of Distress!
I HAVE a broken aorta, when under hypnosis ticks with postmodern tacky-cardia.
I HEAR absinthe's green fairy whirlpool crash like car smash glass into community houso's observation hole.
I SEE invisible cloaked entities dressed as spiritual emergencies, infecting those whose senses are not anaesthetised. They incubi and succubi my white hospital gown like a djinn and tonic lullaby.
I WOULD drop vowels for Rhett Butler, do post traumatic time behind the fishbowl for Scarlett O'Hara.
I WANT soft asylum, 33 inch vinyl and spinning Roy Orbison.
I AM Rimbaud's THIEF of FIRE, a Poetess. Not PTSDs marauded Duchess, nor the Black Dog's mistress. I used to be the clinical Countess of Distress.
I PRETEND that 9 years ago, I wasn't a sensory deprived TANKED mess.
I FEEL ambidextrous with the crookedness, and RAGE over the cuckoo clock's rooftops.
I TELL Blake his RINTRAH has gone too far – knockout pills and acute amnesia wrack with wrath, a reprobate wrecking ball.
I TOUCH marriage of perception through chemical incarceration and sink into delirium – the quack tells me I look like the spokesperson for vandalism!
I WORRY that the rough of the dialogue does your head in and that the curse of the coarse is coercion of sin.
I CRY because Mr Disney never told me the looking glass felt so like sheer fucking fear.
I SMILE when you spit delirious "the road of HER excess leads you to the palace of resilience."
I AM the serrated jaw of Dante's grand larceny circle. I lurk between the 5th of anger, the 7th of murder.
I UNDERSTAND when God gives you a gift, the angel of shibboleth gives you a whip.
I SAY drink the sweet elixir and watch your syntax sizzle off my rapid cycling tongue, to a beat that just belts on and on and on.
I DREAM of astral travel and meeting you in the ether, lucid and tender, where
I TRY to exalt this zyprexa stupor into the stars / release my pressure points into the ooh la la stars.
I HOPE to enter your white wonderland chamber, but your syntactical activist tongue SHIPWRECKS my lips, until I'm trembling and sick.
I LOVE that you said poetry is both confession and exorcism – so we should Houdini out of the syntax straight jacket by sticking it to big pharma!
I am GRIEF FOR HIRE. Tell seclusion and restraint I want ceasefire.
*
Want more Mad Poets? Go to the Wollongong Writers Festival website for details on the Ben Frater Retrospective and Mad Poets Readings and Tea Party, to take place on Sunday 27 November.
_______________________________________________________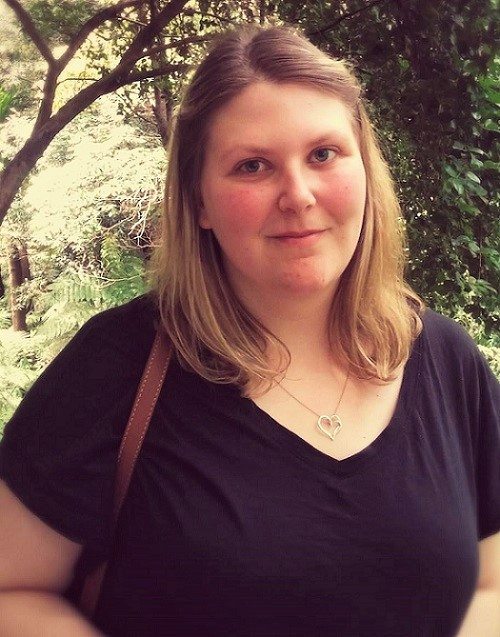 Kyra Thomsen is a writer and editor from Wollongong who currently works full-time as a content manager and is deputy editor of Writer's Edit. Her work has been previously published in print and online for several publications including Tide, Kindling, Mascara Literary Review and Seizure, and her short story 'Buzzing' was recently published in Spineless Wonders' Slinkies e-series.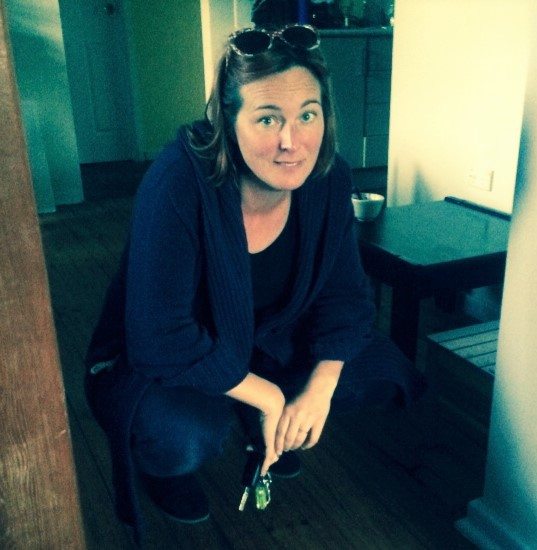 Andrea Rashbrook is returning to Australia and creative writing after a long hiatus in Italy. She hopes to have a longer bio before too long.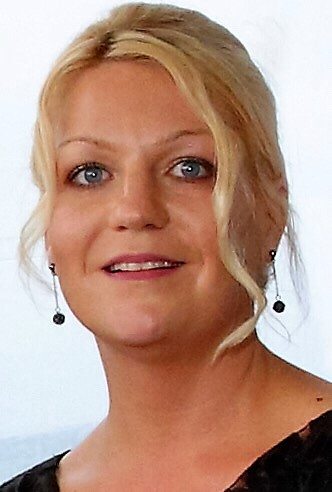 Alise Blayney graduated as a Creative Writing student at the University of Wollongong in 2007. She is intrigued by the relationship between mental and emotional distress, and creativity.
Her chosen medium to explore this is through poetry, by exploring break-down and moving towards break-through. She is interested in the different explanatory frameworks of how people make sense of what has happened to them, and how the power of language can shape, transform and rebuild identity. She is deeply moved by seeing people become the director of their own recovery journey.