Posted on September 1, 2012 by Verity La in Lighthouse Yarns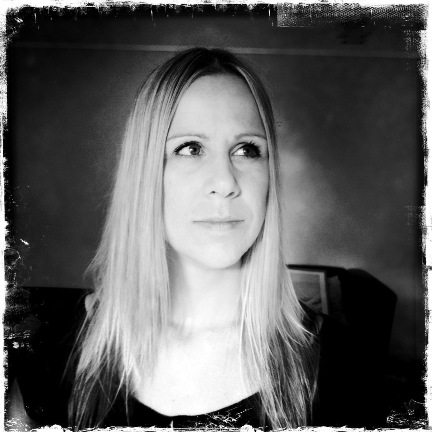 One of the great things about online journals is being able to keep in touch with the literary world's movers and shakers, the people who work their arses off to make things happen for others.  Another great thing is being able to respond to what's happening in various parts of Australia – and indeed around the globe – right here, right now.  Canberra-based Irma Gold is one of the literary world's movers and shakers, a damn fine writer, and a completely delightful person to boot, which makes her a favourite in the Verity La community.  We know, we shouldn't have favourites, but we do, so there you go.  We've caught up with Irma twice before: in July last year just before her first short story collection Two Steps Forward was published, and again in December to see how that book was travelling – the fact is, it's been travelling very well indeed.  We've dropped Irma another line to see what's happening for her this year.  Lots is the answer.  Interviewer: Nigel Featherstone.  Disclosure: your humble Verity La servant is one of 70 or so writers who has work in the anthology Irma talks about; it's an amazing honour.
INTERVIEWER
As Verity La has noted before, you may well be the busiest person in Australian literature. How's life been since the publication of your wonderful short-story collection, Two Steps Forward (Affirm Press 2011)?
GOLD
Busy! I've been compiling an anthology of 100 years of Canberra writing, The Invisible Thread, which has pretty much taken over my life this year. We're soon to embark on that exciting and frightening moment when it's released into readers' hands. In the meantime I'm filming a series of interviews with some of the authors and planning a number of different events for the anthology during Canberra's centenary year. I'm particularly excited about Woven Words which is going to be a multi-arts event featuring three of The Invisible Thread authors – Alex Miller, Alan Gould and Sara Dowse – reading their work. The event will incorporate music from the Canberra Symphony Orchestra in response to the readings, as well as dance, film and visual art. We're going to have an artist creating a painting live in response to Alex Miller's reading. It's an ambitious event and I can't wait to see it all come together.  All The Invisible Thread work has squeezed out time for my own writing, but after six years I think I might have finally completed my debut novel. Maybe.
INTERVIEWER
Congratulations on completing that novel manuscript!  Let's stay with The Invisible Thread for a bit.  Tell us more about how it's been for you as an editor to work on a hundred years of one city's literature, with that city just so happening to be Australia's national capital.
GOLD
I hate to say, 'It's been an amazing journey', because it makes me feel like a Biggest Loser contestant, but it really has.  It was a privilege and a pleasure working with the Advisory Committee; together we spent one year reading through the work of over 150 writers. I was able to explore writers who'd been on my 'To Read' list for years, discover those I'd not previously been aware of, and revisit those I already loved. The Advisory Committee had a series of meetings (fuelled by plenty of coffee and pastries) to discuss all the works. Sitting around a table with a group of such intelligent and passionate people was invigorating.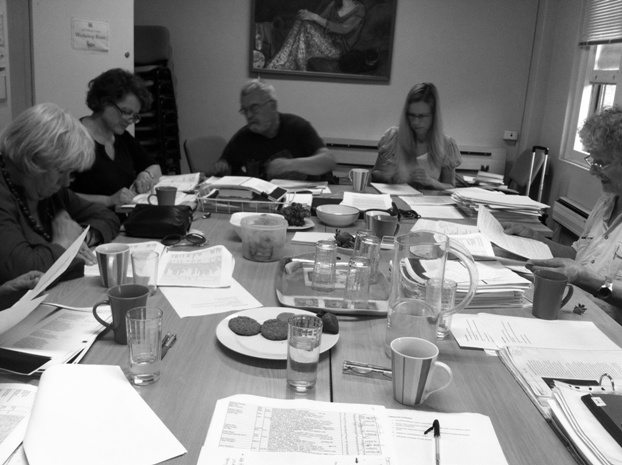 Once the committee had made their recommendations, I began making final selections. Since then I've exchanged thousands of emails and phone calls with some of Australia's finest writers. It is quite something to be able to personally connect with writers whose work you have long admired. Like Les Murray, who is surely one of the loveliest and most generous writers in Australia (and the first person to send me a postcard with a grinning monkey on it). Or Marion Halligan who is astute and brilliant. Or Russell Erwin whose comedic yet poetic emails never failed to make me laugh. Or John Clanchy who always offered me some pearl of wisdom. Or Blanche d'Alpuget whose description of what Canberra is – as opposed to most people's perception of what our capital is – just knocked my socks off with its clear insight. I could go on (and on).
Recently I have been interviewing some of the authors on film for a series to be released in the lead-up to The Invisible Thread's launch, and I have found these conversations eminently fascinating. I have gained so much personally from editing this anthology, and I obviously hope that readers will also gain much. And I do hope the anthology helps dispel the myth that Canberra is a boring place where nothing happens. Our nation's capital is a literary powerhouse; a meeting place for ideas and imagination. This anthology attests to that.
INTERVIEWER
The anthology has a fair amount of financial support, including a grant from artsACT, the ACT Government's arts funding agency, but you decided to start a Pozible campaign.  Why go down that path?  And how have you found crowd-funding in the context of literary publishing?
GOLD
We've been very fortunate to receive funding from a number of organisations, including the Centenary of Canberra, Paperchain Bookstore in Manuka ACT and property developers the Molonglo Group, but we were still slightly short of the funds required to print the anthology.  In launching a Pozible campaign we decided to set a target that would also allow us to pay the filmmaker of the interview series and the authors for appearances at our scheduled events.
Crowd-funding has proved to be very successful for a number of arts organisations and it seemed like the most appropriate way to address our shortfall. With Pozible, supporters pledge an amount (we've had donations as small as $10 and as large as $1000) and at the campaign's end the donations are processed. But there's a catch. If the target isn't reached the organisation doesn't receive a cent. We've got just eight days to go and are keeping everything crossed in the hope that we reach our $5000 target in time.
One of the unexpected side benefits of the Pozible campaign has been that in talking to people about the anthology we've witnessed how supportive the community is of our project. That's been very heartening.
INTERVIEWER
Fingers crossed the campaign gets there! Back in July last year, I asked you how you keep together the various strands of your writing life; you replied, 'there are times when it feels like there are too many balls in the air and things get a bit stressful. But mostly it all seems to work and I'm grateful that I get to do what I love.' Do you still feel this way?  Or does the juggle simply get harder and harder?
GOLD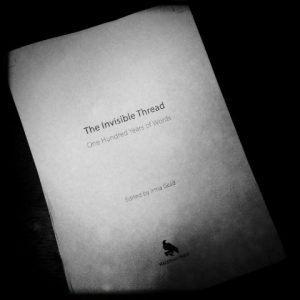 Ha! This is where words come back to bite! I still feel that way in the sense that I haven't let work eat into my time with the kids (though at this point my husband would grumble about the number of evenings he's lost me to the laptop), but not in the sense that I've had very little time for my own writing this year. I'm not just the Editor of The Invisible Thread, I'm also the Project Manager, which means I'm doing everything from organising sponsorship and social media to planning events and a book-trailer – and a whole lot more besides. And then I have these 'great' ideas that I can't resist – like filming the author interview series – which take up even more time. At one point I hadn't even looked at my novel in six months, which was frustrating because it was so close to being finished; I only needed a few dedicated weeks. On the up-side when I did finally get that time, I came to it with a fresh and critical eye. In the meantime I've accepted that I'm not going to get much time to do my own writing until next year. And that's okay. It's not ideal, but it's okay, because working on The Invisible Thread – anthologising the work of a city in a way that has never been done in Australia before – has been an incomparable experience.
INTERVIEWER
When all is said and done, what drives you?
GOLD
Growing up my dad always told us kids, 'Do what you love no matter what.' We understood this to mean even if it's tough or there's no money in it (I obviously took the 'no money' bit a little too seriously). Dad trained to become a lawyer because it was his dad's unfulfilled dream, and he loathed it. When he was married with two small children, he took the courageous step of returning to university for five years to become an osteopath. At the time we had no money, my mum was trying to manage my dad's freelance work as a solicitor to make ends meet, juggling phone calls with kids in the background and trying to pretend she was in an office. But they did it and Dad is now an internationally-respected osteopath, which is because he's passionate about what he does. We grew up against the backdrop of this story and it gave me and my five brothers unconditional freedom to find and pursue what made us happy. We have all gone in different directions (they work in the areas of physics, medicine, arts management, biology and architecture) and I'm sure this is because of Dad's fearless example. That's a very longwinded way of saying that what drives me is love for what I do. I've never had a master plan; one thing has led to the next to the next. Without writing and editing I probably wouldn't be much fun to be around.
*
If you'd like to support Irma and The Invisible Thread project, here's that link again for the Pozible campaign.  There are some amazing goodies on offer, including VIP invitations to some of the extraordinary events mentioned in this interview.
Posted on December 10, 2011 by verityla in Lighthouse Yarns
The last time Verity La chatted to Irma Gold, in July this year, her collection Two Steps Forward was almost but not quite published.  Back then, she said, 'Writing is such an isolated process that small comments can take on exaggerated importance. There is a kind of vulnerability – a sense of exposure – that comes with publishing work and opening it up for critique. It's nerve-racking. I was recently speaking with a writer who has published more than 20 books and has another about to come out. I was heartened that for all her experience, she too felt nervous about how it would be received.'  We're glad to report that Two Steps Forward has been very well received indeed, by critics and readers alike – go on, put it in someone's Christmas stocking and make their day.  But how does Irma think the collection is going?  More importantly, how is she?  Interviewer: Nigel Featherstone.
INTERVIEWER
Congratulations on your collection Two Steps Forward, which has been published by Affirm Press as part of the Long Story Shorts series, and reviewed here at Verity La. It's your debut publication, and you've been working on these stories for many years, sending them out, having them published, including in journals like Meanjin, Island and Going Down Swinging. You told me recently that you wanted to wait until you found the best possible publisher. What's it like having these stories bound together at last and put out there for all to read? And what did you mean by 'waiting around for the best possible publisher'?
GOLD
It's a very personal experience having a book released into the world. Fortunately the response to Two Steps Forward has been very generous and affirming.  It's been awkwardly lovely having people talking to me about the characters, what they thought of them and which stories they loved most. I say awkward because it's strange to have people dissecting (even in a good way) characters that are like real people I know and care for. At a literary event one evening two brilliant writers whose work I admire very much began passionately debating the subtext of one of my stories. I felt like I was eavesdropping; it was surreal. When they eventually turned to me to ask me which one of them was 'correct' I truthfully said that what I thought was irrelevant. Once it's in the hands of readers it becomes theirs to interpret, so in a sense they were both 'right'. Readers bring their own life experience to the book and find meanings and nuances that sometimes I didn't know were there. That's a wonderful discovery for me to be privy to.
And then there's the object itself. That glorious wedge of paper with its new book smell and my name right there on the cover. Nothing quite beats the moment you first lay eyes on it, hold it. I still have the note from my publisher folded inside that very first advance copy, now creased and stained. There is something momentous about it and I don't think it will ever find its way into the bin. As to your question about waiting for the best possible publisher, unless you're already a well-known author it is pretty much impossible to interest one of the major publishers in a short story collection.
Publishers don't like short stories because they think they are economically unviable. I wrote a post about it for Overland recently because I've been thinking and talking a lot about the underappreciated short form since my collection was published. It's only the smaller independent publishers who are willing to take a risk publishing short fiction by lesser known writers. So when I was looking for a publisher for Two Steps Forward I knew it would need to be an independent.
Independents mostly operate on limited budgets with a small number of staff required to do a huge amount – everything from design to marketing – and some do it better than others. I wanted a publisher that was going to edit, design, market and distribute the book well. As a writer you want to be read. There's little point publishing a book if no one's going to read it, and although it sounds superficial the truth is we all do judge a book by its cover. So before I submitted my manuscript to Affirm Press I looked at the books they had published to see what their production values were like. I was impressed. And the experience I've had with them has borne out that initial research. The Long Story Shorts books are beautiful objects that do the contents justice, and (I think) make people want to pick them up. That's half the battle with sales. What's more they have a rigorous editing process and are damn nice people to boot. The whole process has been a great experience.
INTERVIEWER
I'm interested in your comment about how 'momentous' it is to write and publish a book, and that the physicality of the book makes it so very real and tangible. Established writers talk about 'the silence' – they work so hard to get books out into the world, there might be a launch, some reviews, maybe an award or two, but in general there's this terrible non-reaction. No matter what we write, no matter how well we write it, life does have a habit of just going on its merry way. Surely even the best of writers think, why do I do this when in the end it seems to have little impact? Have you experienced this?
GOLD
In a way it's been the opposite. I suppose because I'm used to having individual stories published in journals which really do get swallowed up by the silence. If you're lucky the journal gets reviewed and your story gets singled out as a favourite, and perhaps another writer mentions something nice about it, but mostly these stories disappear into the ether. Oddly enough that has never bothered me. Once I receive my copy I tend to file it away and forget about it. By the time it's published I've already moved on to the next thing (life does go on its merry way!). But of course the difference between publishing an individual story and a book of them is that the latter feels more significant. You've invested so much, and you want it to be received well.
With Two Steps Forward I've been doing radio, and interviews like this one, and there have been a healthy number of reviews, so I feel like I've got a lot of feedback. And the response has been pretty wonderful. I haven't had a terrible review yet which is, frankly, a relief. But if there's one sentence in a review that is even slightly critical that's the one you focus on. It niggles at you. The review can say dozens of positive things but it's the one criticism which you turn over and over and over. I wish I was the kind of author who didn't care about reviews (I have heard they do exist!) but it's difficult not to.
That said, there are certain people whose opinion matters far more than even the most influential reviewer. One of my closest friends heads up a prestigious publication and given her line of work she's reading books all the time. She's a highly discerning reader and I respect her judgment, so naturally I wanted her to like my book. No, let's be honest, I wanted her to adore it. I knew if she didn't I'd know immediately. When she told me that she loved the book and what a relief it was to be able to genuinely say that, I also breathed a sigh of relief.
But I'm meandering off the track here. As to agonising over 'why do I do this when it seems to have little impact' I can honestly say that I don't think about it in those terms. I write stories because I feel compelled to do so. Because I love the writing process, everything about it. Well, maybe not those agonising moments where I know something is wrong but I can't figure out what needs to happens next and begin to wonder if it's possible I never will. But then something snaps and everything falls into place and that's glorious.
What's more the response of even just one person can make the whole thing seem worthwhile. When I was talking about Two Steps Forward on Triple R with writer/radio presenter Alicia Sometimes she told me that one of the stories ('The Third Child') made her cry her eyes out. To know that a story has connected with a reader at that emotional level is quite something. And then a major prize-winning author sent me an email saying he was envious of my gift for metaphor. I couldn't quite believe that coming from a writer I so admire. All these little pieces of feedback are like unexpected gifts. And that's enough for me.
INTERVIEWER
I'd like to talk a little more about reviews. You seem to be having a dream run with Two Steps Forward, but I was wondering if you have a philosophical approach to reviews. For example, I know one established writer who says that she gives herself 24 hours to bask in the glow of a good review but then she must simply move on; she also gives herself 24 hours to commiserate over a bad review but then she must simply move on. Have you formed a way of 'coping' with reviews?
GOLD
Every writer, no matter how brilliant, gets a bad review at some point. The process is so subjective; there'll always be people who don't like your work. So it's just a matter of time, and there are still a couple more reviews that I'm aware are due to come out. I'm always prepared for the worst (can you tell?!) so when it's not borne out I feel relived. I did have one review in The Canberra Times that I'd describe as lukewarm. It was neither overly negative or overly positive. Oddly though a number of people congratulated me on it. And I thought, Are you reading the same thing I am? I'm not sure if the disparity is that others are impressed solely by the fact of the review itself, or if I'm being overly sensitive as the author.
Recently I saw an interview with Yann Martel on the day his book received a bad review in The New York Times. It's a very raw response, I think every writer can relate to it. He said: 'You give everything to art … so when your story is rejected, it hits you right here … Art, just like religion, it's who we are. So when you get a bad review, it's your entire being that is negated. And that hurts.'
Years ago I remember a writer saying, don't believe the bad reviews and don't believe the good ones either. I've always thought that was good advice. If you allow the good ones to boost your ego then the bad ones will crush you. It's not easy to do though. The 24-hour rule is a good one that I try and follow. I find that physically filing the review away makes it easier to achieve this. Put it away, forget about it, move on. Richard Ford apparently has a different solution. After Alice Hoffman gave him a bad review he took one of her novels outside and shot a hole through it. Thankfully I haven't yet needed to resort to the use of firearms.
INTERVIEWER
So, where to from here?
GOLD
I've just had my third kid's book accepted by a major publisher but it's still under negotiation so I probably can't say much more about that.  I've also been working on a novel in a very part-time way for the last five years. It's almost finished but I've been so busy with other projects that it's been sidelined for months. But this January I've rented a little nook of a space where I intend to hibernate. There'll be coffee, chocolate, a well-thumbed manuscript and me wielding a red pen. I can't wait. I feel like my characters are a bunch of old friends I'm dying to catch up with.
I'm also editing an anthology of 100 years of ACT writing. The anthology will be released at the end of next year as a National Year of Reading flagship publication and will then be part of Canberra's centenary celebrations in 2013. The Advisory Committee has just read through all 300 shortlisted works and I'm now going to spend some time making final selections. There's so much brilliant writing and only 250 pages to fill so it's going to be quite a challenge, but I'm excited about the book finally taking shape after several years of preparatory work.
***
Visit Irma on Facebook by clicking on this magic button.  You can see the book-trailer for Two Steps Forward here.
Posted on September 27, 2011 by verityla in Verity La Reviews
Review by Tristan Foster
Australia is a big country but a small place, so when Nam Le's 2008 short story collection The Boat won nearly every major literary prize in the land people were going to notice.
While prize-winning is taken seriously enough, it could have been a one-off – the short story isn't new, neither is binding a bunch of them together. Different this time is that the success of Le's collection has come in the middle of a digital revolution, where information is sprayed at us as if from a fire hose. It's an age in which the rules have changed, and so story and the ways of storytelling are again up for discussion. Whether it's because of local or global trends, a symptom of the modern times or a combination of both, the short story again has the attention of publishers, and the Australian reading public.
One of the proponents of short fiction in Australia is Affirm Press, who has made a commitment to publishing small, stylish books of short fiction. The seventh book in their successful Long Story Shorts series is Irma Gold's debut collection Two Steps Forward.
Gold's collection opens with the ironically titled 'The Art of Courting', a story about new love in middle age. The main character's clumsy but charming wooing of a neighbour is juxtaposed with her teenage son's blossoming relationship. As his relationship ends, she "can't help wishing that love could be easier."
The story is striking for several reasons. Firstly, it aspires to Realist heights the rest of the collection doesn't always reach:
You notice how thin your lips have become, how the flash of greasy fuchsia looks almost crude. You pull at the loose skin on your neck, and the spongy puffs around your eyes filled with lines, the skeleton veins of a dead leaf.
Maybe Gold simply felt a 'warts and all' approach was more appropriate for a story that is essentially about aging, but it gives the story authenticity and succeeds as a result of it.
The story also stands out because, as you'll have noticed in the quote above, it's written entirely in the second person. It's an ambitious way to begin any collection, let alone a debut, but it quickly becomes clear that Gold is at ease writing in this point of view.
The second person is used again in 'Your Project'. If there was any doubt the first time, Gold again proves to be adept in this mode. This time, however, I would suggest the choice of point of view is much more strategic. 'Your Project' tells the story of a pregnancy. The main character is at odds with her husband Nate over the issue, until she falls pregnant and he is forced to accept it. The use of second person gives the story pace and forces the action on the reader; we experience the main character's experiences of going through pregnancy as Nate's interest – and, as a result, her isolation – waxes and wanes. Finally, in this state, they must deal with tragedy. The story is both sensitive and unsettling; 'Your Project' and 'The Art of Courting' are Gold at her best.
Dualities are common in Two Steps Forward. Many of the themes are treated twice – something which isn't always necessary. Not even 'Refuge', a discerning and compassionate story about a social worker struggling to deal with what she is confronted with in a refugee processing centre, is thematically unique.
Arrivals and departures – literal and metaphorical – are also a regular occurrence, either opening or closing a narrative, or fuelling a narrative's life force. In the final story, 'The Anatomy of Happiness', the main character Julia and her daughters arrive in Australia to live with Julia's sister. After a difficult start, Julia's life in the new country simply begins to work – finally, a character can take a redemptive two steps forward.
In 'Sounds of Friendship', the collection's longest piece, Gold examines love and youth in a caravan park. She tells the story of a summer shared by Abby, one of the park's residents, and Sid, a local boy who is made to clean at the park for his misbehaviour.
In the collection, Gold takes the line that new relationships are bliss and old ones can barely be escaped. Running parallel to Abby and Sid's relationship is that of Abby's mother, Fran and her boyfriend Mick. She takes the kids to live with Mick in his caravan – that sleeping arrangements haven't even been thought of is telling. Perhaps this could be the typical focal point of a story such as this. Instead, the narrative is given depth by following Abby and Sid as they grow closer and Fran's abusive relationship unfurls in the background:
They are oblivious to her, caught up as they are in each other, and Abby catches the cold-barrelled words Mick fires at her mother.
'You're under my roof, slut. Remember that.'
Abby tries to loop her way around to the toilet block in a wide arc, but Fran catches the slink of her.
'Hi love,' she calls out, pasting on a mask.
'Hi,' Abby mumbles, and keeps walking.
Gold's narratives are the kind that usually take place somewhere offstage, arcing around the grander ones being played out in the foreground. She examines moments in the life of a single parent trying to reconnect with a daughter, an elderly woman in a nursing home and a drug addict who is confronted with his adult son. Her stories shirk the complexities of a digital era, instead giving the simpler things a leading role. Gold seems to be saying that it is these things – the connections we forge, starting anew, simple freedom – that are of real and lasting importance.
Back to Australia being a big country but a small place. The stories in Two Steps Forward seem to prove this, as they tell tales of familiar characters grappling with familiar situations. These stories could have all taken place down the road from you; they're a peak into a neighbour's living room (or into yours). And that's fine – it's what binds the stories together, and makes for an even collection. But Gold's precise prose, assured use of voice and deft treatment of private tragedy left me wanting to see her explore not only the familiar but more of the unfamiliar within the familiar, to take the reader somewhere new.
Two Steps Forward
Irma Gold
Affirm Press, 2011
192pp, $24.95
Posted on July 6, 2011 by verityla in Lies To Live By
Abby is tall and lanky, taller than all the boys and skinny as all hell. Every afternoon she pegs it down to the wreckers to play with her brother Dan and his mates. They build hideouts in the hulls of cars and play war. Dan always makes Abby go with Jamie, which gives him the shits, to be stuck with a girl, and a Year Eight one at that. He has dank hair that he is forever pushing anxiously off his forehead and a lazy eye, so that Abby can never be sure if he is looking at her or something else entirely.
They make shields out of corrugated iron and throw rocks and bricks at each other. Sometimes they get hurt, but mostly they don't. Abby gets used to her wrists aching from the slam of bricks reverberating through the iron sheets. She says nothing to the boys, never complains or cries for fear they will no longer allow her to play. There are complex rules. About when you can throw, and how. Close range is out, so is throwing at a target without a shield.
Abby loves it, the rush of adrenalin kicking through her body, the high of scoring a direct hit, or barely escaping a rock that whooshes past and slams into a nearby car with a whip-crack of a noise. It makes her feel alive.
One time Dan is sick and Jamie doesn't show up, so it is just Derek and Abby. The game doesn't work as well one-on-one, there isn't the same pitch of excitement, and the temperature has climbed so high that the yard shimmers, transforming metal into water. Neither of them feels like doing very much so they lean against the side of an engineless car, smoking. An angular shape of shade tents them. They don't talk and the silence is not uncomfortable.
Abby pushes perfect rings into the still afternoon air. They hang there, Abby-made clouds, before dragging themselves into smears and disappearing. Abby watches Derek sideways and knows that she has managed to impress him. She feels powerful.
'Can I kiss you?' he asks eventually. This said to the end of his fag which he is examining as if for defects.
Abby feels the thrill of the question. She grinds her butt into the dirt.
'All right,' she says coolly.
His lips are thin and hard. They taste of egg. He pushes her down, so gently Abby almost feels sorry for him.
There is a small stone under the back of her head. Its presence grows with every minute, digging its way into her. Derek reaches up under her T-shirt and pinches her right nipple between thumb and forefinger. It shrivels away from the force of it. He must think she likes it because he does it again, six times. Abby counts.
While she is lying there Abby notices that a roundish cloud drifting over the orb of the sun looks quite like a concentric circle, and thinks about how her science teacher, Mr Shilty, is obsessed with them. He has one leg shorter than the other so he wears a special shoe with a platform heel that he hefts around the room. His walk is full of tilt and they laugh at him when his back is turned. His chin and upper lip are always blue-grey with stubble, even first thing in the morning. He has a dimple in which it pools. When he talks about concentric circles his hands roll around as if they want to become them. Abby is always so dazed by those square hands, so full of purpose, that she loses the thread of his argument.
So there Abby is, a stone pressing into the back of her head with Derek's hard little nub of a tongue in her ear, thinking of Mr Shilty's hands. The whole thing is awkward, full of wrong angles. And then there is blood. Not much but enough to be embarrassed about.
Afterwards they quickly wrench on their shorts. Derek's cheeks are splayed with a raspberry stain.
'See you tomorrow then,' he says, not looking at her.
She nods. 'Yep.'
He doesn't move and she waits, knowing there is more.
'Don't tell Dan,' he says.
Abby shrugs. 'All right.'
'You mean it?'
He is itching with nervousness. That feeling of power rips though Abby again but she says only, 'Sure,' as if she couldn't care less. And then, 'Dan's started karate. Did he tell you?'
She doesn't know why she says it. To scare him perhaps. And it does. She sees the whites of his eyes roil like a frightened calf. At least she thinks she does.
'My cousin's a black belt,' he says. 'Competes interstate.'
Maybe he isn't scared after all. 'It's a stupid sport if you ask me,' Abby mutters, feeling a sudden dislike for him.
Derek shrugs, looks away across the hillocks of crumpled cars. They stand, hands in pockets, a good metre between them, unsure how to part.
'Reckon I'd better get going,' he finally says.
He takes two steps towards her, pulling a hand from his pocket, and for one bizarre moment she thinks he is going to shake her hand. But then he stops, turns away with barely a nod.
She watches him leave, scuffs the brown patch of blood into the dirt with the toe of her trainer, sits back down and smokes another cigarette. The car creaks a little companionably.
She walks home, watching the early evening sky splurge on colour, thinking all the way: I'm no longer a virgin. I can never be that again. Never. I lost my virginity, in the wreckers, with Dan's mate. And it was nothing.
Posted on July 2, 2011 by verityla in Lighthouse Yarns
The world of literature is filled with personalities.  Yes, that's an inane sentence, but let me explain.  The world of literature – perhaps the arts in general – is jam-packed with people trying to be someone, trying to be an artist, a 'creative' (why is that term so bloody irksome?), to stand out, to be significant and, the greatest crime of all, important.  We're all guilty, no one gets away scot-free.  Except Irma Gold.  Irma just goes about her business, and it's a supremely multifaceted business, not putting herself 'out there', just working away, writing well, very well indeed.  Her gigs include having her short stories published in Australia's best journals, blogging at overland, freelance editing, managing a wide variety of publication projects, and that no small matter of raising a swag of young kids.  Did I mention that her first collection of stories is being published by Affirm Press later this year?  Recently Irma Gold and I chatted via magic-mail.  This is the transcript of what happened.  Interviewer: Nigel Featherstone.
INTERVIEWER
You may well be the busiest person I know. Before we talk about the millions of things that you do with your life, can you tell us about your forthcoming short-story collection, Two Steps Forward? Has there been a key motivation behind the writing of the book?
GOLD
The book has taken several years to come together. I completed the manuscript and then it sat there idly for some time. Short story collections are notoriously difficult to get published, but I wanted to find the right publisher. In the meantime some of the individual stories were published in places like Meanjin, Island and Going Down Swinging and so I decided I'd rather the collection wasn't published at all if I couldn't find a publisher that was the right fit. Then along came Affirm's Long Story Shorts series to publish six short story collections. I liked their philosophy, the series was an exciting opportunity, and I submitted my manuscript along with 450 or so others. Lucky for me (and let's face it, there's so much luck involved in publishing) they liked the collection and agreed to publish it as the series' swan-song. A lot more work has gone into Two Steps Forward since then, and I'm really pleased with the way it's shaped up.
As to what it's about, I'm interested in the lives of ordinary people facing difficult situations and how they find their way through that, how they achieve some kind of happiness. When I met the designer, Dean Gorissen (who has created a fabulous cover for my collection), he confessed that one of the stories he was given to read before he started work on the cover, 'The Sounds of Friendship', made him cry. To hear that a reader has connected with the work in a meaningful way is so gratifying. That he was able to enter the world I had created and really feel for those characters. I found it interesting that in person I didn't match up with the way he'd envisaged me because he was sure that I must have lived that world in order to write about it, that I was in some sense a character from that story. For me, that means I must have got something right, that the world I created feels authentic.
Writing is such an isolated process that small comments like these can take on exaggerated importance. There is a kind of vulnerability – a sense of exposure – that comes with publishing work and opening it up for critique. It's nerve-racking. I was recently speaking with a writer who has published more than 20 books and has another about to come out. I was heartened that for all her experience, she too felt nervous about how it would be received.
INTERVIEWER
Vulnerability and exposure – perhaps that in a nutshell is what a writer aims to achieve.  To make readers feel vulnerable to the essence of what our lives are, or what our lives could be.  And, of course, writers aim to expose the truth, to get to the core.  As your collection is close to being published, what are you telling yourself about how your work might be received?  Is it simply a matter of letting go?
GOLD
Exactly. It's definitely a matter of letting go, although it's not necessarily that simple, is it? You're so invested in the work, you care deeply about how it is received. And if you don't feel vulnerable and exposed you probably haven't risked enough. It's no wonder writers often compare their books to babies. Although they're really more like adult children, aren't they? You've prepared them as best you can, nurtured them, but then you send them out into the world and they have to stand alone. Once the work is in the public domain it is, in a sense, no longer yours. Readers will find and shape their own meanings. You have no control over that; it becomes theirs. Lionel Shriver recently wrote about her brilliant book, We Need to Talk About Kevin, which has polarised readers over whether the mother's ambivalent feelings for her child turned her son into a monster, or whether he was just born evil. But Shriver says she never gets involved in that debate because what the book means is no longer up to her. Your original intention is no longer relevant. Seeing what readers make of your work is both nerve-wracking and exciting.
INTERVIEWER
I reckon you've nailed it when you say 'seeing what readers make of your work is both nerve-wracking and exciting'. One of the gazillion literary activities that you're currently involved in is coordinating an anthology of writing from those with a connection to Canberra for the centenary of that city, in 2013. Tell us more about that project, and also about your experience of being a practicing writer and being able to explore this treasure-trove of writing that comes from one particular place.
GOLD
It's an anthology of work that spans the last century of ACT writing, and we're thrilled that it will also be a flagship publication for National Year of Reading 2012. The book is really long overdue. Despite our small population Canberra has so many nationally and internationally famous and award-winning novelists and poets. Those of us who live and work here know that Canberra is the perfect place to write, with the benefits of both bush and city, yet to outsiders our city is generally regarded as a boring place of politics. As an ex-Melbourne girl I'm regularly asked, Why on earth do you live there? And then of course I defend the richness of our cultural landscape. In literary terms, there is so much exciting work being created here. I really hope this anthology exposes Australians to what a vibrant literary tradition we have.
I am currently immersed in the reading and selection process for the anthology. Connecting with so much work created locally is a rewarding experience. With an advisory committee of respected writers and literary experts, we have the massive task of considering the oeuvres of 150 writers. Some of those works are set in Canberra, many aren't. And yet the place we live in shapes us and filters into our writing in ways that are not as immediately obvious as setting.
Take my two cities, for example. For me, Melbourne is full of buzz. It's a city pumping with life, full of fabulous cafes and bars, and streets of lovely messy chaos. Being there injects me with a particular kind of energy. Canberra, on the other hand, is a place of space, both in a physical and mental sense. It is a mass of sprawling suburbs intersected by mountains and lakes that lacks the density of Melbourne. And it's a place of contradictions, of both order and disorder. Where polite, neatly groomed public spaces sit alongside legal prostitution, for example. I love both cities, and both places effect my writing differently. It's been interesting working on this anthology and thinking about how the spaces we inhabit infect our writing in ways that even we are not aware of.
INTERVIEWER
'The spaces we inhabit infect our writing in ways that even we are not aware of'. Of course, writing infects us in ways that even we are not aware of! You're officially the busiest writer I know – developing your own work, attending residencies, editing a range of projects, blogging over at Overland, as well as raising a family, including, currently, a new-born. How on earth do you juggle everything? And what sustains your writing life when it all seems like it's about to go arse over teapot?
GOLD
My life is definitely crazy but in a beautiful kind of way. Being a full-time mother to three kids and a freelance writer and editor does mean I'm juggling lots of balls all the time. I blame it on my parents really who drummed it into me as a kid that I should always pursue work that I love. The trouble is, lots of things fit that criteria, and I'm determined to make room for them all. I used to be a terrible procrastinator but since having kids I don't have that luxury. Every minute I get to work is used. I also have a very supportive partner who does countless hours of child duty while I work.
The trick is, as you say, amidst all this, how to sustain my writing life? It's easy to prioritise paid work when there are deadlines to meet. I've found the only way to ensure time for my fiction is to be disciplined, to set aside specific days and times every week and then stubbornly refuse to let anything else interfere. It's really about creating a mindset. Those hours then become sacred. So, for instance, every Wednesday my husband comes home from work early and I go and sit in my favourite café and write into the evening. I've been working on a novel for the last four years and Wednesdays are my novel time. It's become so ingrained that no matter what other projects I'm working on, when I get to that café I slip straight into the space of my novel.
That said, my writing routines have by necessity changed over the years. I've had to be flexible as my kids have been at various stages, and now with a new baby I'm readjusting again. Of course there are times when it feels like there are too many balls in the air and things get a bit stressful. But mostly it all seems to work and I'm grateful that I get to do what I love.
INTERVIEWER
All the very best for the months leading up to the launch of Two Steps Forward.  We'll be sure catch up with you again later in the year to see how you and the book are going.