Posted on September 26, 2017 by Verity La in Arrests of Attention, Events, Heightened Talk
Queensland Poetry Festival's Philip Bacon Ekphrasis Award, now in its third year, is named after one of Australia's premier art dealers. All the paintings used in the competition are personally selected by (and from the collection of ) Philip Bacon, the patron of Queensland's only ekphrastic prize.
The word 'ekphrasis' comes from the Greek 'ek' (out) and 'phrasis' (speak), as well as the verb 'ekphrazein', which means to call an inanimate object by name. Artistically, ekphrasis is a rhetorical device in which a visual object, usually a work of art, is vividly described by another artistic medium — in this case, a poem of under 12 lines in length.
This year's Philip Bacon Ekphrasis Award judges were Nathan Shepherdson and Michele Seminara. First prize went to Dael Allison, second prize to Magdalena Ball, and Joe Dolce and Maddie Godfrey were highly commended.
The judges commented that 'because the award is for a twelve line poem, its constraint can be both a challenge and an advantage. This is counterbalanced by the fact that the poets have five paintings on offer as their subject. For the poet and reader this allows a multiple lane approach. All the shortlisted poems are works whose sum is greater than their descriptive parts. It's not a simple process to make successful poetry from artworks that are already high calibre images of self sufficiency. The insight and contemplation of the poet invites us to step inside and outside of each frame. This was particularly evident in the case of Dael Allison's winning poem, 'Gethsemane, Bribie Island 1958′, which impressed the judges by responding not only to the artwork, but to the life of artist Ian Fairweather. The judges were struck by the analogies Allison's poem drew between the last reclusive years Fairweather spent on Queensland's Bribie Island, and Christ's final night spent praying in the garden of Gethsemane. This multi-layered approach was what ultimately set the 1st prize winning poem apart.'
Congratulations to the shortlisted and winning poets, and thanks to Queensland Poetry Festival for allowing Verity La to publish the poems and artworks that inspired them.
Gethsemane, Bribie Island 1958 (Dael Allison)
after 'Gethsemane' by Ian Fairweather 
evening draws sludge-grey over bribie's huts and bungalows. soon men will lie
in attitudes of the dead, night a purpose to give themselves up to. all day black
cockatoos – yellow-tailed and red – gossiped in the island pines, cracked cones
hard as olive pits, dropped them to the sand. sharp points pierce my naked feet.
how to convey geometries of this lonely place, trampled paths, grubs burrowing
oblivious under bark. can abandonment be measured on cardboard? lamp-light
makes time and colour fugitive, load the brushes before the kerosene runs out.
paint an offering, a chalice of wine or blood, poisoned in hindsight. all things
can be renounced: jam-jar, row-boat, life – that grand obsession. escape fades
into distance. mopokes hoot three denials, no knowing if they watch, or sleep.
line and resolve circle and meet at the point of surrender, marked with a cross.
Agony in the Garden (Magdalena Ball)
after 'Gethsemane' by Ian Fairweather 
it's here, just this spot, soft breath of life against my cheek, insistent, the way you
break into angles against my hips, your lips moving unwilling through the maze
darkness comes from within, inherent, so when night finally arrives, this grove of
olive trees resolves to lines and shapes, your eyes shaded by the weight
blood tears, the world broken into abstraction, there is nothing I wouldn't do now
scale the walls you've placed around yourself, find you in the spaces the cracks
where starlight bends, where nothing is visible, not even your face, sensing only
the edge of your jaw, your shrugging shoulders, thin as a ruler's edge, tortured
into the confines of an ever repeating death, waiting, slipping, your prayer
layered in green tissue, envy, solace, and just this spot, waiting always for
another word, another breath, the trees creak sweet agony, soft, ready to submit
Homage to Shead (Joe Dolce)
after 'Homage to Rembrandt' by Garry Shead
Come now, Erato, and I'll tell you, not
of Matthew's angel, Jacob's wrestling,
the Shepherds' vision, or old Abraham's
entertainments, departures from Tobit
and Tobias; nor will you see phantoms
of the Master's darkness, the three of four
children dead (with their mother), seductions
of nurse and maid, the pauper's burial;
not chiaroscuro's light and umbra,
but Boyd's Tinkerbell muse, held by a leg,
the painter's eyes closed, about to be slapped,
Saskia/Judith watching at the door.
Three Winters (Maddie Godfrey)
after LS06, by Michael Zavros
I am not thinking about his hands, only how promises turn cold
like forgotten tea cups on bedside tables. I am thinking about
all the warmth I have held without knowing its shape, how empty
palms wait like tarmac. I lost so many lovers like house keys
I stopped locking the door. Knew that the wind would prove itself
a companion, of sorts. I am not thinking about those Roman remains,
excavated skeletons still holding hands after two thousand years.
two thousand winters. I am not thinking about you as skeleton,
all the ways you remain. I'd invite scars of soil beneath my fingernails
just to excavate the shape of your hands. it has been three winters.
Too Late for Taxidermy (Joe Dolce) 
after LS06, by Michael Zavros
No nerves, arteries or veins,
no Versace, dressage or pretty boys,
Lion Skull Number Six,
free of bare ass,
stares outward, turbinate bones
of nasal cavity,
once enhancing a hunter's sense,
now immune to cologne,
bodiless, six hundred pound bite,
clamped tight,
hearthole in the head,
bone bowling ball trophy.
____________________________________________________________
Dael Allison is a poet, fiction writer, essayist and editor who is undertaking a Doctorate in Creative Writing at the University of Newcastle. Her research focus is the literature of the Hunter region, and her creative project a short-story cycle based in the region. She has won prizes for poetry and essay, including the Wildcare International Essay prize. Her Masters in Creative Arts at UTS (2012) researched modernist painter Ian Fairweather. The result was a volume of poetry, Fairweather's Raft, published by Walleah Press in 2012.  In 2014 eleven of Dael's Fairweather poems featured in a soundscape in the ABC's Poetica program. She has also had two poetry chapbooks published by Picaro Press (2010 and 2013).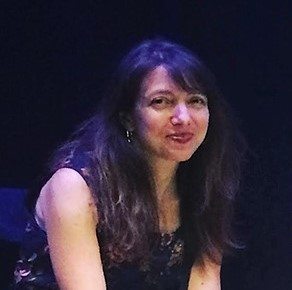 Magdalena Ball is editor-in-chief of Compulsive Reader and is the author of several published books of poetry and fiction. Her latest novel is Black Cow (Bewrite Books) and her latest poetry collection is Unmaking Atoms (Ginninderra Press).

Maddie Godfrey is an Australian-bred performance poet, writer and theatre maker. At 22 she has performed at the Sydney Opera House, The Royal Albert Hall, The Bowery Poetry Club and Glastonbury Festival 2017. Maddie was recently a writer-in-residence at St Paul's Cathedral in London. She is not a morning person. For more information visit Maddie at her website or on Facebook.
Joe Dolce was born in the USA and moved to Australia in 1979. He is a singer, songwriter, composer, essayist, poet, and the writer and performer of the most successful Australian song in history, 'Shaddap You Face', which went to number 1 in fifteen countries. He is the winner of the 2017 University of Canberra Health Poetry Prize, with an 8-part choral libretto, and was long-listed for 2017 University of Canberra Vice-Chancellor's International Poetry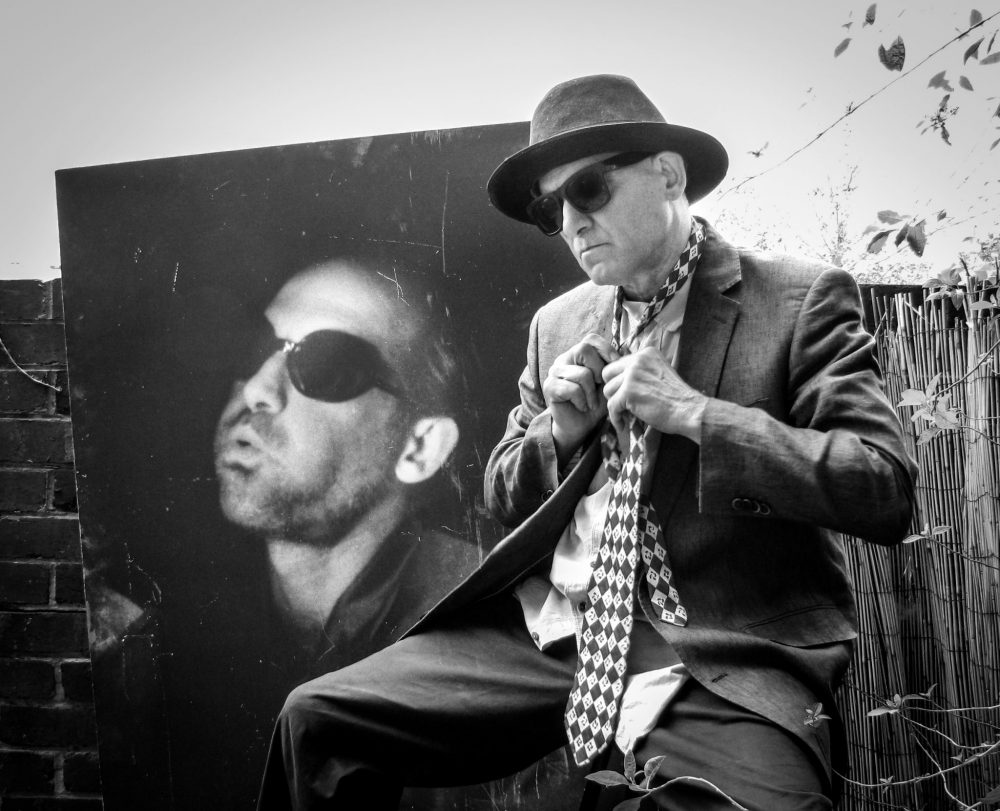 Prize. He was shortlisted for both the Newcastle Poetry Prize and Canberra Vice-Chancellor's Poetry Prize in 2014, and was the winner of the 25th Launceston Poetry Cup. His poetry has appeared in Best Australian Poems 2015 & 2014, and has been published in Meanjin, Monthly, Southerly, Cordite, The  Canberra Times, Quadrant, Australian Poetry Journal, Not Shut Up (UK), North of Oxford (US), and Antipodes (US). Joe is a recipient of the Advance Australia Award. He is presently on staff at the Australian Institute of Music teaching Composition (with special emphasis on setting poetry-to-music). His latest book, On Murray's Run (Ginninderra Press), comprising 150 poems and song lyrics selected by Queen's Gold Medal for poetry winner Les Murray, will be launched on Oct 14, at Collected Works in Melbourne. For information visit Joe's website.
Posted on July 28, 2017 by Alice Allan in Verity La Poetry Podcast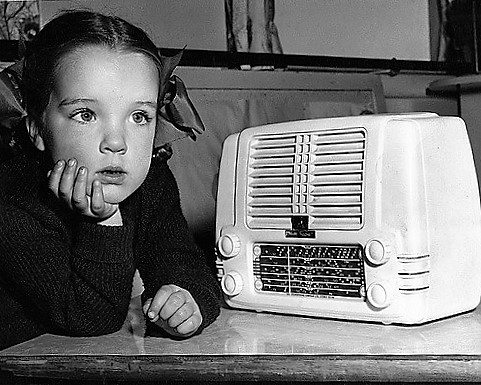 In this edition of the Verity La Poetry Podcast Alice Allan and Tim Heffernan talk with with David Stavanger about the launch of the 2017 Queensland Poetry Festival along with his poem The Electric Journal, published as part of our Clozapine Clinic project.
Ahead of the Clozapine Clinic's presence at QPF this year, we also talk about the question of writing as therapy and whether such writing has, or needs to have, 'merit' (and who gets to decide what that means).
Podcast: Play in new window | Download
Missed our earlier episodes?
Listen here
!
____________________________________________________________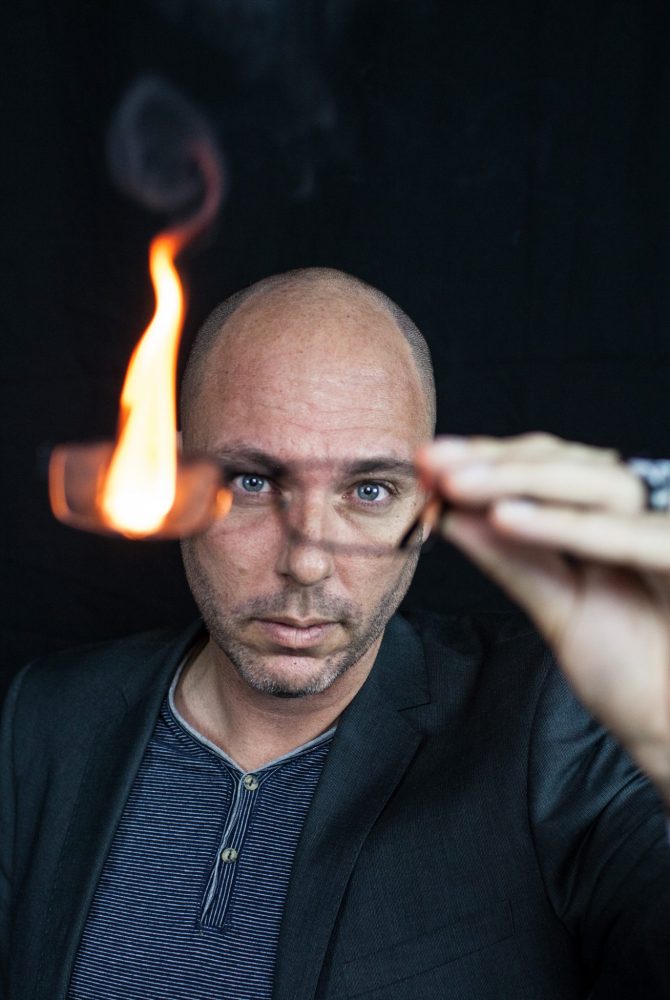 David Stavanger is a poet, performer and cultural producer. In 2013 he won the Arts Queensland Thomas Shapcott Poetry Prize, resulting in the release of The Special (UQP), his first full-length collection of poetry which was also awarded the 2015 Wesley Michel Wright Poetry Prize. David is the Co-Director of the Queensland Poetry Festival. His recent prose-poem 'The Electric Journal' was a finalist of the 2016 Newcastle Poetry prize. At the 2014 Queensland Literary Awards he received a Queensland Writing Fellowship. He is also sometimes known as pioneering Green Room-nominated 'spoken weird' artist Ghostboy, winning the 2005 Nimbin Performance Poetry World Cup and establishing poetry slam in QLD via his work with the State Library and Woodford Folk Festival.

Alice Allan's poetry has been published in previous issues of Verity La as well as in Cordite, Rabbit and Australian Book Review. She is the creator and convenor of the Verity La Poetry Podcast and produces her own regular podcast, Poetry Says.
Posted on October 28, 2016 by Verity La in Events, Heightened Talk

The Philip Bacon Ekphrasis Award, now in its second year, is named after one of Australia's premier art dealers. All the paintings used in the competition are personally selected by (and from the collection of) Philip Bacon, the patron of Queensland's only ekphrastic prize.
The word 'ekphrasis' comes from the Greek 'ek' (out) and 'phrasis' (speak), as well as the verb 'ekphrazein', which means to call an inanimate object by name. Artistically, ekphrasis is a rhetorical device in which a visual object, usually a work of art, is vividly described by another artistic medium — in this case, a poem under 12 lines in length.
This year's Philip Bacon Ekphrasis Award judges were Nathan Shepherdson and Chloë Callistemon. First prize went to Gail Hennessy, second prize to Matt Hetherington, while Ashley Haywood,  Gabrielle Higgins and Pam Schindler were highly commended.  
Verity La are proud to present all five ekphrasis, plus the artworks that inspired them.
The Dichotomy of the Paper Flower  (Gail Hennessy)
After Emily Kngwarreye's 'Drying wildflowers'
in the touch of reflected stillness
rhizomes' under-earth connections
link the knuckle bones of country
scaffolds of roots umbrella into a
blossoming of dried amber, a button
box of circles marbled into pattern
our eyes reach to Braille touch
the dryness of disparate wildness
the daubed precision of reflected stillness
autumn colour scatters to tessellate
an inland vision of sky-pooled water
x-rayed over a skin of parchment
Soon Ago  (Matt Hetherington)
After Emily Kngwarreye's 'Drying wildflowers'
we're here, so let's meet in the middle for as long as
the sun is warm and doesn't make a sound
no one's hiding anywhere, the air doesn't cover its face
and earth offers soft things so they skin-drink the day
these hands are as busy as flies but
hope you're not reading too fast
what's known, what's always shown, you can feel it
with seeds all around, no need to ask
what's the point of a circle?  don't get stuck
like a stick in the muddy, the sky is in the ground
On long walk away from away and waking with the sun  (Ashley Haywood)

After Emily Kngwarreye's 'Drying wildflowers'
light]  and          spoor    [who in the?]
circling               the lips  of
old graves                  futile tussock
mounds          and       roots
suppering on
ash      [smoke in the]
to feed  their   heavy      heads
[distance] full   of epitaphs
seeds  soon
the belongings of wind                    and [
Drying wildflowers  (Gabrielle Higgins)
After Emily Kngwarreye's 'Drying wildflowers'
it  all  moves…
these pleasing still
points of fore and background
though each mark
is felt…like recall
and I can only think of wattle
tangled in my hair…the cubby house
of weighted boughs of it
sweet….bright….back
when I knew my spot
Landscape (Pam Schindler)
After Dorothy Napangardi's 'Karntakurlangu Jukurrpa'
I remember arriving with the grasstree spikes
in creamy flower, taller than a man,
the birds balancing to feed
on such cones of sweetness
in the excited air —
the dead in their trees, speaking and sighing,
the wind in their leaves —
the locked and breaking
honeycomb of days
the hooked blanket of the land
the mesh of light
the tongues of the white rain
____________________________________________________________
Gail Hennessy has been published widely in newspapers, literary supplements, journals and anthologies over the last forty years. In 2010 her collection, Witnessing, brought many of these published poems together with new poetry. Witnessing followed her Doctoral thesis, 'Testiminio: Witnessing my Mother's Life: Race and Identity in Twentieth Century Australia'. She has completed a second collection of poetry soon to be published.
Matt Hetherington is a writer, music-maker, and moderate self-promoter living in Brisbane. He has been writing poetry for over 30 years, and has published 4 poetry collections and over 300 poems.  His first all-haiku/senryu collection For Instance was published in March 2015 by Mulla Mulla Press.   He is also on the board of the Australian Haiku Society.
Pam Schindler is a Brisbane poet, and drew on memories of Moreton Island in writing this poem.  She is the author of one book of poems, A sky you could fall into (2010), and her work has been published in Australian journals including Meanjin, Hecate, Island, and Australian Poetry Journal.  She went to write in a Scottish castle as a Hawthornden Fellow in 2013.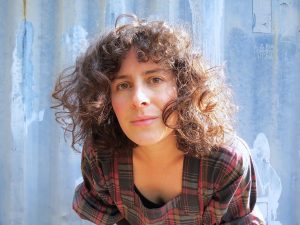 Ashley Haywood is a writer, editor and poet. She has seen her creative and scholarly work published and performed in Australia and overseas. She recently received a PhD for her creative research thesis titled Harlequin Blue and The Picasso Experiment. Some of her most recent creative work appears in TEXT and Spineless Wonders' anthology Out of Place. This ekphrasis poem belongs to a growing collection of iterations, another of which is forthcoming in Southerly. She is an Associate Editor at Rochford Street Review.
Posted on December 11, 2015 by Verity La in Heightened Talk

In 2015 Queensland Poetry Festival (QPF) proudly announced the inaugural Philip Bacon Ekphrasis Award. This new award is named after one of Australia's premier art dealers, Philip Bacon, who has agreed to be the patron of QPF's first national ekphrastic prize.
The word ekphrasis comes from the Greek ek – 'out' – and phrasis – 'speak' – as well as the verb ekphrazein, which means to call an inanimate object by name. Artistically, ekphrasis is a rhetorical device in which a visual object, usually a work of art, is vividly described by another artistic medium – in this case, a poem under 12 lines in length. Open to all Australian residents, the inaugural winner received $500 in prize money and the runner-up $250, and the top five poems are published here in partnership with Verity La.
2015 Judging Panel: Nathan Shepherdson, Angela Gardner, Sandra Selig
2015 Painting Selection: Philip Bacon selected five Australian paintings from his own collection
Winner: 'The Wait' by Rosanna Licari, in response to Ian Fairweather's Alligator Creek, Cairns

Runner-up: 'At your table' by Adriana Orifici, in response to William Robinson's Bright sea at Cape Byron, 2007

Shortlisted: 'Thermodynamic Asymetries' by Damon O'Brien, in response to Brian Brownhall's Night arrows; 'A great gaping hole' by Sarah Rice, in response to Sidney Nolan's Deserted miners' camp, Queensland; 'There Again' by Matt Hetherington, in response to Robert Brownhall's Night arrows 
The Wait (Rosanna Licari)
(after Alligator Creek, Cairns by Ian Fairweather, 1939)
Smear yourself into this country,
and settle near piers, banks
and glassy-eyed pools. Up north,
where the morning smells of South-East Asia
and covers you in sweat.
Then lose focus for a moment
and the landscape becomes batik–
a woman wrapped in blues and greens.
But in the fluid of oil and gouache lie other matters.
The fruit bats hang in trees, fanning themselves
as the reptiles watch patiently
for a fall.
At your table (Adriana Orifici)
(after Bright sea at Cape Byron by William Robinson, 2007)
There is nothing to the start of this day – sand glossy with jellyfish –
That bright sea –
To foretell it is the last time we will see you.
Surfers bob up between yawning waves – others cling like starfish to rocks –
While bush turkeys amble down to the water
And examine the scene with prehistoric eyes.
We are sitting in a house above it all – a desire line cuts a path from our table to the    ocean –
You are waxy skinned and stoic
A trembling hand defiantly holds up your knife.
This time should be yours but you talk with sparkling eyes to your children –
You tell them how they grew –
They mirror your weightless calm.
Thermodynamic Asymmetries (Damen O'Brien)
(after Night Arrows by Robert Brownhall, 2014)
Your night is a slow shadowless exposure;
an open aperture of observation. Your night
is a hot glow; a phantom after-image
of Brisbane's long daylight saving-less afternoons.
You've found a bomb-tester's false town façade,
waiting for the pressure wave to hurricane the houses:
ghost streets and ghost cars with their indicators on,
ticking, and ticking like ambivalent radiation.
Your first sketches had a boy running somewhere
but the linen stretches out an empty isotope of evening,
and there is an enfilade of arrows leaving stage left,
giving way to eternity, coming through on the right.
A great gaping hole (Sarah Rice) 
(after Deserted miners' camp, Queensland, by Sidney Nolan )
There are ghosts in the ground again
As there always are
These two hold each other
and kiss with black-lined lips
A black-bird triangle falls
into its own white mine
A halo hovers
around the swing set
As if it knows the future
is under erasure
And in the middle of it all
an empty door
There Again (Matt Hetherington) 
(after Night arrows by Robert Brownhall, 2014)
nothing is burning is over
looked like glass the sky is not a limit is
time to pay our last respects to the present
now where is tedium it's not what was left
behind all the questions pushing it uphill is not
the end of the road or home where you don't think it
should have been no signs won't be blanker than mirrors
though how many yawns from dusk to dawn all sleep falls
into it but no lightning in the distance no reason to hide no faces
everywhere you don't turn just to be on the safe side it says the forbidden is
not hidden like green fire in all the miles of similes the one with the quietest voice wins

____________________________________________________________
Rosanna Licari is an Australian poet and writer. Her work has won the Thomas Shapcott, the Anne Elder and the Michel Wesley Wright Poetry Prizes, and she has been included in various anthologies including the Best Australian Poems, Idiom 23, fourW: New Writing, Australian Love Poems, and Global Poetry. She won the inaugural Philip Bacon Ekphrasis Award in 2015. Website: www.rosannalicari.com
Adriana Orifici is a Melbourne-based legal researcher, writer and mother. She holds honours degrees in Law and Arts, majoring in History and Creative Writing. Her legal writing has appeared in professional periodicals and journals including the Law Institute Journal while her creative writing has appeared in Overland.
Damen O'Brien is a Queensland poet, living in Wynnum. He is currently working as a Senior Contracts Manager for an Unmanned Aerial Vehicle company, which is much less exciting than it sounds (if at all). Damen has been published in Cordite and Mascara, and has won or been highly commended in the Yeats Poetry Prize, the Nillumbik Ekphrasis Poetry Award, in the Ipswich Poetry Festival, The Redlands Poetry Prize, and the FAW Tasmania Poetry Prize.
Sarah Rice won the 2014 Ron Pretty, 2014 Bruce Dawe, and co-won the 2013 Writing Ventures and 2011 Gwen Harwood poetry prizes. Publications include: Those Who Travel (art-book of poetry, prints by Patsy Payne, Ampersand Duck, 2010), Global Poetry Anthology, Award Winning Australian Writing, Best Australian Poetry, The House is Not Quiet and the World is Not Calm: Poetry from Canberra, Island, Southerly and Australian Poetry Journal.
Matt Hetherington is a writer, DJ, and teacher living in Brisbane. He has been writing haiku for over 25 years, and has published four poetry collections and over 300 poems. His first all-haiku/senryu collection For Instance was published in March by Mulla Mulla Press. He is also on the board of the Australian Haiku Society http://www.haikuoz.org/