Posted on July 7, 2017 by Verity La in Clozapine Clinic — The Frater Project
Professional Conduct 
After Jan Senbergs, 'Otway Night'
With all the swagger of Buckley's and none I bark
my soprano cacophony, like a howling
jackass, anchoring
a calling to be needed, to toss
zeal like a king tide
on rocks. On my left a sweeping
river bend through Devil-Devil Dreaming
where an ancestor trickster capitulates
to sorry-business and separation, a gleaming
outcrop of quartzite eroding to rubble
with baked earthen cracks creeping
to small drifts of sand. On my right
white-barked eucalypts stand
starkly skeletal before the dark
diamond-tessellated trunks of palms,
the crowns of fronds crowding
the lagoon, a big place pregnant
with the genesis of life. From my animal skin
hat a densely claustrophobic scavenger
wailing the land into being
and fastening a corroboree dance pose
to earth: ochre body paint, leafy dance anklets
and loin cloth. On my chest I emblazon
the racists' taunting
as a king plate, executive bullying
manifest in self-harm, reducing me to a ratbag's
dreaming avatar
– part man/part bush/part bird –
a precarious evocation of night's
load when grog will give license
and release.
Discharge
Charged up like the family tree swilling
with FASD I was a christ doll
crossing ungentlemanly
margins, a perfect
fool for trauma's inhalation
where intervention
obliged blood weeping, a gravity swelled
in remote miniature
with executive hounding
a cruel rip of whitewash tumbling
dreams:
craving worth I believed
my trade was sport
and camps to reengage and disrupt
through reward, but a partnership
of mine trust and office-bound leaders wanted
another cheeky dog:
prejudiced, I wanted
much from vocation, transgressing
boundaries, rubbing
myself out:
so when air evacuation requisitioned
I went valium-quietly
into the single-engine
straight-jacketed cabin, sailing roughly
into the tropical supercell's spawned
black anvil.
____________________________________________________________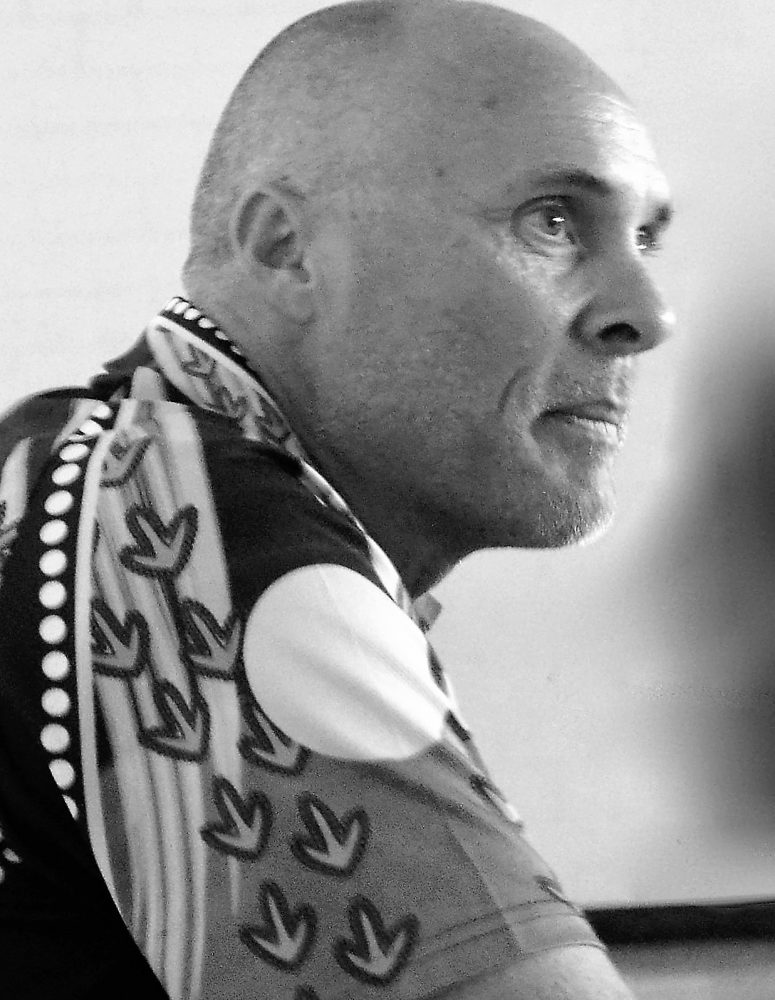 Phillip Hall worked for many years as a teacher of outdoor education and sport throughout regional New South Wales, Northern Queensland and the Northern Territory. He now resides in Melbourne's Sunshine where he is a passionate member of the Western Bulldogs Football Club. His publications include Sweetened in Coals and (as editor) Diwurruwurru: Poetry from the Gulf of Carpentaria. He has poetry collections forthcoming with Canberra University's IPSI series called Borroloola Class (due for release in September 2017), while UWAP will publish Fume in February 2018. Phillip loves to cheer.
Posted on March 3, 2017 by Alice Allan in Verity La Poetry Podcast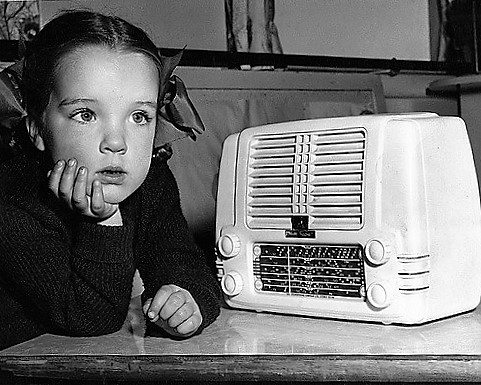 If you're thinking birds, trees and butterflies, take a seat.
Join Anne Elvey and Phillip Hall as they pick their way through defining ecopoetry (vs 'nature poetry'), looking at the work of the praise poem and the lament, and wondering what it all means for the work poets do away from the page.
To get deeper into the discussion check out Harriet Tarlo's editorial for the latest edition of Plumwood Mountain, Robin Cadwallader's review of John Kinsella's The Vision of Error: A Sextet of Activist Poems, and grab yourself a copy of Bonny Cassidy's Final Theory (Giramondo, 2014).
Podcast: Play in new window | Download
Missed our earlier episodes?
Listen here
!
____________________________________________________________

Anne Elvey is managing editor of Plumwood Mountain: An Australian Journal of Ecopoetry and Ecopoetics. Her recent publications include: Kin (2014), shortlisted for the Kenneth Slessor Poetry Prize, and This flesh that you know (2015), international winner of the Overleaf Chapbook Manuscript Award. White on White is forthcoming from Cordite Books in 2018. Anne holds honorary appointments at University of Divinity and Monash University.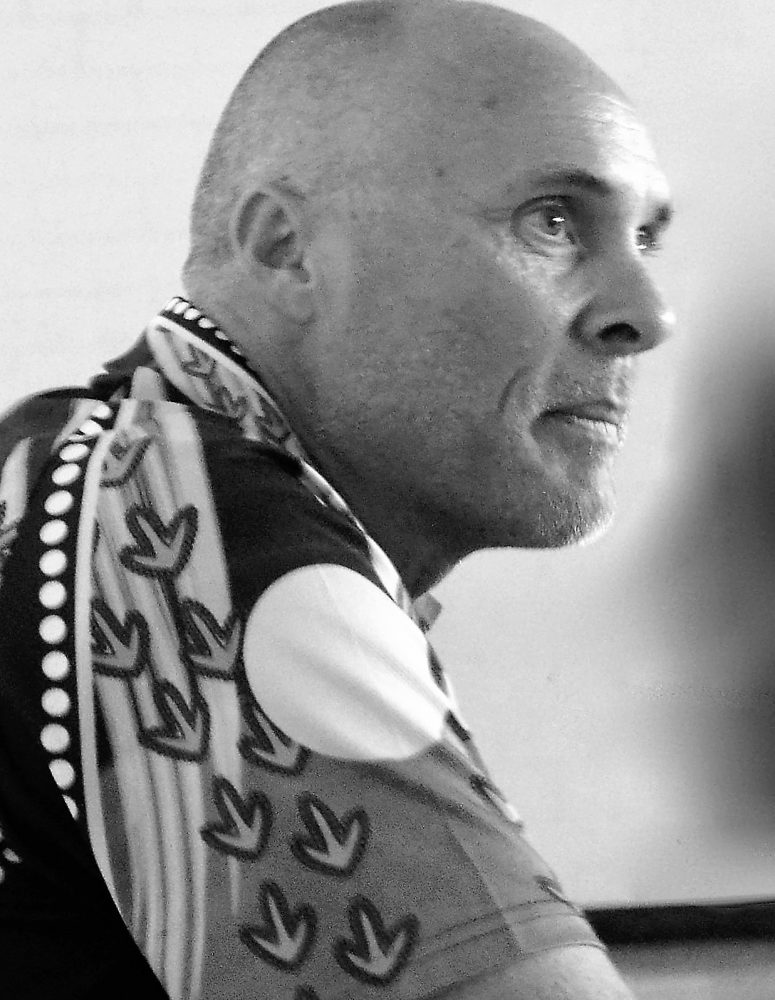 Phillip Hall is a poet, reviewer and essayist working as an editor with Verity La's Emerging Indigenous Writers Project and as a poetry reader at Overland. From 2011 to 2015 he lived in the Gulf of Carpentaria where he ran sport and camp programs designed to re-engage and foster emotional resilience, cooperative group learning and safe decision-making. In 2014 he published Sweetened in Coals. In 2015 he published Diwurruwurru, a book of his collaborations with the Borroloola Poetry Club. He is currently working on a collection of place-based poetry called Fume. This project celebrates First Australians in the Northern Territory's Gulf of Carpentaria. Phillip now lives in Melbourne's Sunshine (western suburbs) where he is a very passionate member of the Western Bulldogs Football Club.
Alice Allan's poetry has been published in previous issues of Verity La as well as in Cordite, Rabbit and Australian Book Review. She is the creator and convenor of the Verity La Poetry Podcast and produces her own weekly podcast, Poetry Says.
Posted on February 24, 2017 by Verity La in Verity La Reviews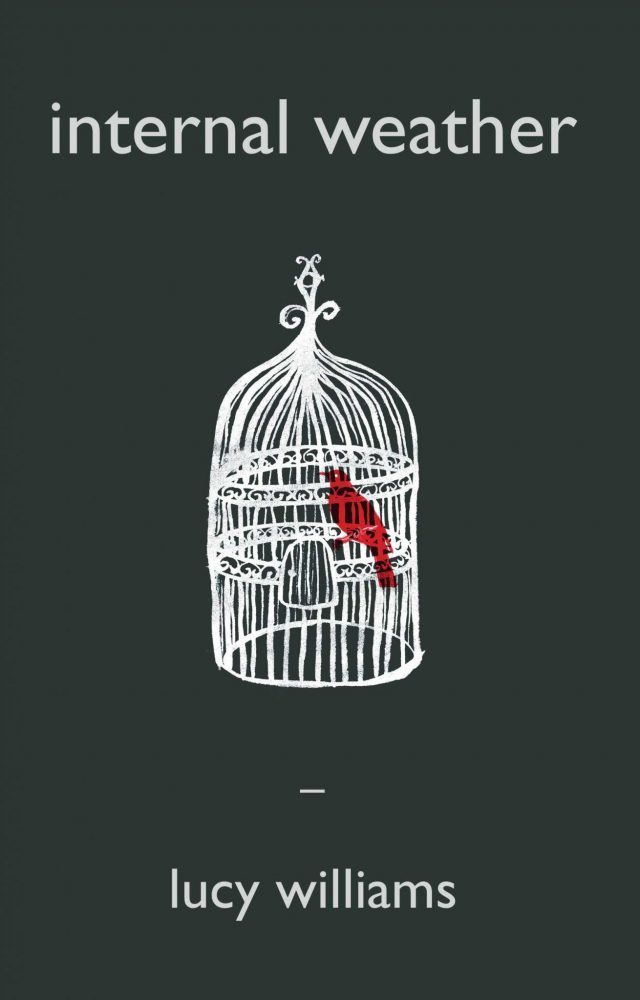 These two books from Walleah Press explore our intimate familial relationships in ways that prize domestic security while interrogating the many things that would threaten it, including death and bereavement, the separation of parents, and pedophilia. These collections are as beautiful and nourishing as they are searching and defiant.
Lucy Williams opens her book, internal weather, with the poem 'born'. This poem has such long unpunctuated lines that its run-on of words seems to concertina in-and-out, provoking the reader to anticipate those unmarked clausal breaks and creating a sense of the glorious ill-discipline of a life overtaken by events and forever enriched in the process. Like most of the poems in this collection, this one revels in a type of powerful stripped-down lyricism that is both direct and full of questions. So 'born' reads:
time has caught you switching planets your eyes
blinking off my tented skin like dust the real bluestone
gaze searching for an honest love after so many months
we separate like lovers both of us missing familiarity your new
soul my old heart stunned after battle and warm with the
blood of your arrival I held the day like a grudge and couldn't
let it go my body a suitcase tagged for returning careful as
a hypnotist to tap the root of any small memory did you
know me then my slack my slack stomach like gift-wrap all my old
clothes fitting your mother at twenty-nine feeling eighteen a
head jammed with promises things I'd always/never do too
shocked to move we knelt like statues in a park while the
world admired us like a late night summer carnival all cool air
colour and smell you are smooth as a river stone my sunken
navel set like a diamond this thin brown belly line deliberate
as a tattoo for the courage it took me to grow around you like
ivy is the courage I get to keep time has caught you switching
planets your hologram eyes blinking off my tented skin like
dust (1)
There is a remarkable subtlety here in the way Williams controls the rhythm of these plastic lines that celebrate the moment of childbirth with such naturalistic realism. And the allusion to Judith Wright, with the image of baby and mother being 'separate[d] like lovers', is a clever tribute to the way in which Wright pioneered the exploration of these subjects in poetry.
Williams continues to explore this bond between mother and baby, broken in childbirth, in 'magnolia' which begins:
the after-birth is a test a memory frozen five months the
day thawed it out like a hard frost its ghost moves inside
me again as though my heart has fallen and bled my body in
the mirror remembers you before we met your blind faith
knocking a closed fist under ribs we plant the tree before rain
your father turns the earth free I am both surgeon and spirit
the grey plait of your umbilical is a broken dream what can
it tell me about us? (3)
Partly, of course, it tells us that parents will do all, almost, anything to protect their children — especially when they already know loss. So 'miscarriage' concludes with:
I'm sorry you will never learn
about the human heart — unbuttoned
like a giant pocket
and all the things that spill
every time we trip
and all the things that stay (4)
The 'human heart' can 'learn' loss and it can also adapt to domestic uncertainties as 'almost six' concedes. This poem opens:
Almost six you have already learnt
that love can end and be replaced
and never without sadness
you divide yourself between your father's house and mine
and when you are gone my heart
floats out above me, ungraspable.
It aches like some phantom limb I read about. (12)
This exploration continues in 'house' that begins:
When you moved it was out of exile
the house that held you in let go
and your expatriate thoughts found home
the same suburb but a softer breeze.
Your husband stayed on, stenographer of all your motives
Guilt like spoiled fruit between you.
In the new house a timely dust settled and was wiped off
every room contained a piece of your jigsaw heart.
Your daughter philosophised about her two lives
and screamed on the street
caught between her mother and father
like a lucky find that neither one could keep. (19)
While 'house' and 'almost six' are a little more prosaic than 'born' and 'magnolia', as though Williams does not quite know how to get the most out of these shorter punctuated lines, they do confront bravely the guilt felt by many parents who fear the damage they may do to their children. In the very moving poem, 'to my parents on the death of their son', these roles are reversed as the grown child now strives to protect their parents:
after his body had been removed from the house
in the zippered bag you did not look at
like a crime scene on the small screen
had somebody left the television on?
you felt like the watchers of a foreign grief
that poor mother and father
your luck like a charm warm
at the base of your throat
your six children scattered but tight
in all those years loss had swept through
and left everybody standing
and now this
after his body had been removed
too warm a night to leave it
the empty room stood as though
it had never held him (54)
This poem captures so intimately the empathy that draws parent and child together. And it concludes with such unsentimental, yet startling, simplicity:
after his body had been removed
you sat at the kitchen table
and closed your eyes
thought of the son you loved
how quickly he left the body on the bed
shook off the disease like sweat
and walked quietly with his dog
into the bush (55)
Williams reads these emotionally fraught interior states — this 'internal weather' — as stories of birth, childhood, love and death. To these fundamentals of existence Williams 'throws open every door to our hearts and walks in' (5).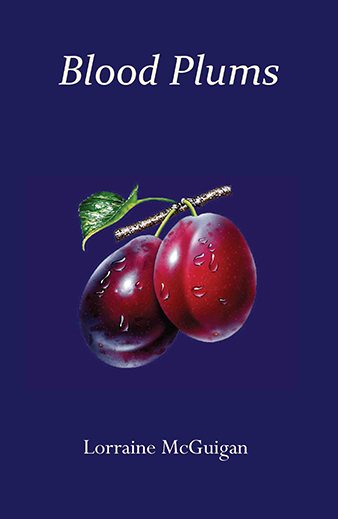 Lorraine McGuigan's Blood Plums shares the preoccupations, and many of the poetic techniques, of Williams. This collection opens with 'Mothers – 1957' and its celebration of breastfeeding, and the love of a grandmother. This poem, however, is a little predictable and prosaic and is not as memorable as the powerful, 'Bones', which follows. This poem juxtaposes childbirth and the fierceness of maternal love with imagery of the random destructiveness of war:
this comes back in dreams
face down in sour black earth
where are they  a mother's fingers
dig  rumble  of tanks  the crack of
sniper's gun  echo in her ribcage
ear to ground she thinks about
continental drift  feels the plates
trembling below  shifting  scarred
with age and repeated collision
she would move mountains
in the darkness a memory nursing
a newborn  its sweet brain pulsing
flash of bayonet  the walls too thin
too thin  her fingers rake the soil
where are the bones (7)
This poem so cleverly uses the space between words to capture those uncertainties and fears of being a mother amidst a world at war. And if the world is a precarious place for a nursing mother and her newborn, it is also damaging in other ways, for a girl sent by Child Welfare to live with her aunty and uncle. 'Games' and 'Night Fishing' are frightening in the way they so directly broach the devastation caused by pedophilia. 'Night Fishing' reads:
It's not my idea, going off with the men.
First time for everything my aunt insists,
pressing a torch in my hand and so I find
myself in uncle's boat, the oars creaking
like tired bedsprings. My uncle is a born
hunter, his friends say, with a taste for
the kill. I know other things about him,
things he warned me not to mention.
When the moon pushes through cloud
uncle gets busy, as he calls it, bending,
feeding lines into the dark. If he went
overboard, his oil-skinned bulk snagged
by weed, who would try to save him?
His mate can't swim and I could drown
myself. Uncle is excited. You beauty!
A long-finned eel! Its fleshy lips
remind me of someone. I shudder as
he aims a knife at the head, missing
the eye. Turning away I flick the torch
on and off on and off and on. (10)
There is so much bravery in the way McGuigan confronts these criminal episodes, rendering them with such visually dramatic language, and while clearly allocating blame, also establishing the qualities of great artistry. So much of the dread is created by what is left unsaid and that final image of the torchlight flickering like a distress beacon is so cruelly open-ended — it brilliantly encapsulates the powerlessness of the child trapped in this relationship.
Not all of the poetry in Blood Plums, however, is as powerful as 'Bones' and 'Night Fishing'. McGuigan tackles many subjects and sometimes earnestness trumps technique. She writes about the homeless in Melbourne and about refugees, and there are poems that respond to works of fine art and to favourite writers such as Billy Collins and Pablo Neruda. Like Williams she also writes of the loss of an unborn baby through miscarriage in 'Birthdays' (14). Amidst the unevenness, though, there are many highlights. In 'Scars' (15-17) she writes a beautiful narrative poem celebrating the love between mother and daughter, again exploring a mother's instinct to protect against the inevitability of hard knocks. And there are a series of poems that in a directly intimate way commemorate the life of her partner, Kevin. Poems such as 'December Morning', 'The Viewing', 'Milk', 'Snapshot' and 'Nandina Cottage' are unforgettable in the way they so simply evoke a poetics of grief. As McGuigan tells us in 'The Viewing', a poem that remembers a day shared at the beach with Kevin:
They walk into
shallows as warm as a rockpool,
tide tugging at their feet. Somewhere
a sandbar is about to collapse.
In 'Blood Plums' McGuigan writes:
Returning after the treatment
they talk of making jam, wonder
if they still have time.
The ancient tree is shedding
its burden; on the ground plums
shrinking, turning deeply into
themselves. Stepping over
the fallen they tug at limbs
discover fruit spared by birds.
He looks tired. Lips bleeding
juice she presses her mouth to his
stamps him with the inedible
taste of her. He offers a magenta smile.
Slow dissolve of light this humid
afternoon but all too soon
winter dark, nights touching zero.
And in their bed the giving
the receiving of warmth
old flesh picking up a memory,
scent of desire. While outside
stripped bare, the tree hangs on. (59)
I find the simplicity of this language and imagism, and the subtle way McGuigan allows line division to cut-across her grammar, thus corralling her grief, deeply moving.
In this writing, as in the poetry of Lucy Williams, there is something deeply satisfying and nourishing. Both poets celebrate the way our lives find meaning in parenthood and domesticity while at the same time keeping a saddened and defiant eye on life's many frailties and losses. This is a poetics of suburbia that challenges us not to retreat but to accept that it is in this world, with all its brokenness, that we must find solace, or not at all.
Blood Plums
Lorraine McGuigan
Walleah Press, 2014
81 pages, $20.
internal weather
Lucy Williams
Walleah Press, 2014
64 pages, $20.
____________________________________________________________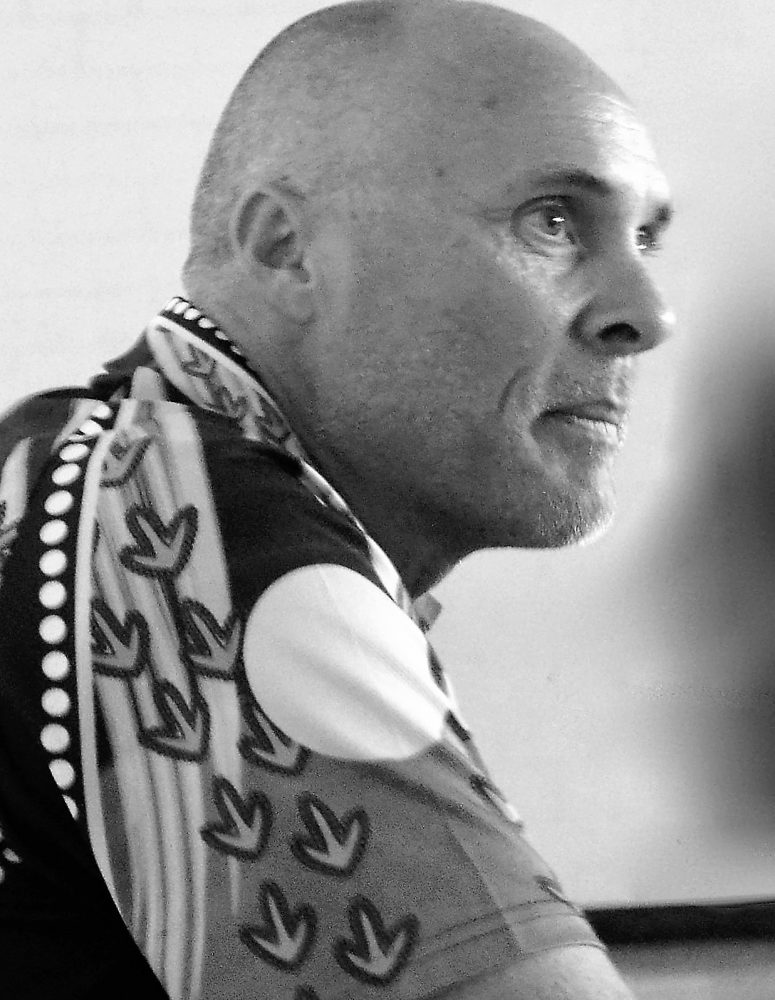 Phillip Hall is a poet, reviewer and essayist working as an editor with Verity La's Emerging Indigenous Writers Project and as a poetry reader at Overland. From 2011 to 2015 he lived in the Gulf of Carpentaria where he ran sport and camp programs designed to re-engage and foster emotional resilience, cooperative group learning and safe decision-making. In 2014 he published Sweetened in Coals. In 2015 he published Diwurruwurru, a book of his collaborations with the Borroloola Poetry Club. He is currently working on a collection of place-based poetry called Fume. This project celebrates First Australians in the Northern Territory's Gulf of Carpentaria. Phillip now lives in Melbourne's Sunshine (western suburbs) where he is a very passionate member of the Western Bulldogs Football Club.
Posted on February 12, 2016 by Verity La in Verity La Reviews
Ground
is Martin Langford's latest book and it features on its cover a black-and-white photograph of cloud. In choosing this clever image, Puncher & Wattmann's cover designer Matthew Holt is echoing many of the issues raised in Langford's poetry: that in our multifarious approaches to 'ground' we think we are imagining and possessing something that is solid when really our notions and desires are as nebulous as fog. As Langford has said himself:
Landscape art is … subject to the charge that 'we can only bring who we are to the subject'. Therefore, so the claim goes, it is invalid, a mistaken focus, where people think they are seeing landscape, but are only seeing themselves … Landscape art, moreover, is accused of being the complacent and pious expression of an identification with the status quo … Ultimately, landscape art is vilified because landscapes are insentient, because they carry in them more that is irredeemably alien than we are comfortable with.  (2005, pp 70-71)
Langford's own 'landscape art' is keenly aware of these issues as it develops a poetics of place attuned to the progressive ethical orientations of both ecocriticism and postcolonialism.
Langford knows that all 'pastorals perch on delusions' (p 116) and that:
The land was a miniature clearing of prayer for our barley.
An acre of scratched dust watched closely by silences.
Knots in the stomach. Was this all there was to the land?   (p 111)
Colonialism, and its values of reducing ecosystems to a value of human possession, stomp on this 'ground' at a terrible cost:
What you do
with a turpentine forest
is level it flat –
for the piles, for the cash –
then roll in the homes, and their sets.   (p 75)
Of dozer drivers clearing the land, Langford writes a sympathetic portrait of two workers who 'nod/when they meet … but don't say much' and as they 'climb on board':
they have to be careful – round uneven ground.
mostly, it's straightforward: Annersley patient,
but elsewhere; Eric as distant as ever from light
on her neck – the small birds around them panic;
the wreckage of torn root and dust mounting up as they go.   (p 115)
Langford's ecocriticism, and affinity with the natural world, is also informed by the living sciences. So he writes with great care, and attention to the details, the following description of a native eucalypt forest:
On these ridges, trees lose their bark,
not their leaves. The new year begins
with a forest-wide casting of skin: nude pinks
and salmons that cross-hatch the fabric
of burnt ones. Splayed trunks lean out
into sunlight – composts of heaped rind
and scroll. They harden and crack
to shed last year's corruption.   (p 101)
In reviewing Eric Rolls' A Million Wild Acres, John Cameron, the great Australian academic of place, argues that the best environmental writing:
Informs the reader about the bird and tree species and their surprising interrelationships; it provokes the reader to question received wisdom about the history of the Scrub, to wonder how humans beings and animals can possibly cohabit; it inspires the reader to pay closer attention to his or her own place. (2004, p 35)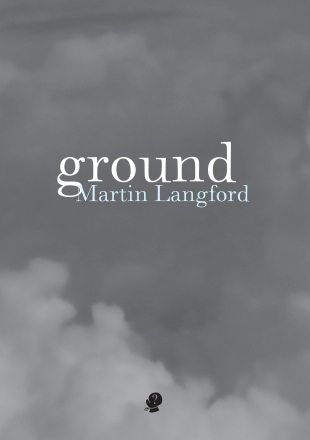 So the best writing about the natural world is place-based and it informs, provokes and inspires: it compels the reader to consider the social justice and ecological implications of their lives; to connect with their environment by feeling wonder, but also respect and care. Martin Langford, like Eric Rolls, fulfills these lofty ideals; but Martin Langford's eyes are not only focused on ecocriticism and natural history: he is equally concerned with values of postcolonialism.
As you might expect in a book dealing with the colonial project of dispossession/possession, there are many references to such historical figures as Captain Cook and Governor Phillip, and to their participation in the colonial project. In 'Human' Langford has Cook advised before his Pacific voyages:
Remember, wrote Morton , RS, to the collier's master,
No European Nation has a right to conquer
any of their country. Conquest can give no just title.   (p 41)
In response to this warning Langford imagines:
But how could Cook take that to heart? With so much
to gain? All that courage, that skill, pissed away?
So he hauled up the colours at each watchful landing,
sang the King's praises, and cheered.   (p 41)
As Cook sets sail on his first Pacific voyage, Langford writes, with great imagist beauty, of the 'explorers' in their hulls:
Always,
this green floor collapsing,
these nowheres of spray:
this breasting-away
through the worlds
we had thought we had known.   (p 13)
In 'The Detectives of Light', Langford recreates, with brilliant lyrical irony, the moment that the navigators return home to their colonial offices:
For years at a time
they had breasted the cloud-dreams of shorelines –
the sky-bleed, the storms –
and now they were home, the detectives of light,
shuffling, in rooms thick with interests:
boxes of artefacts, orchids;
charts dense with patronage;
moonrise distilled into ink –
the great seas just salt on their fingers –
the captains drawn close with their theories,
their sad, earnest talk.   (p 19)
This is a stunning piece of historical recreation, and while the poem may have been stronger by omitting the final stanza, thus concluding the poem with that brilliant image of 'the great seas just salt on their fingers', this poem is an important moment in the Australian project of interrogating its colonial maritime past.
Langford continues to use irony as he unpicks colonialism's threads in 'Phillip':
Phillip insisted
traditional hunting grounds
could, without friction,
accommodate soldiers and convicts,
a whole fledgling town.
Everyone busy
and everything calm and polite!
Until, it would seem,
understandings could not be avoided.    (p 24)
Langford does not resort to obscurity to keep a poem afloat; the juxtapositions and word plays are stunning adornments to clear communication; opening opportunities for the interrogation of colonialism's crooked paths.
As Langford writes in 'A Marvel':
And if, now, it can seem a puzzle –
the way we inhabit a country which others once owned –
I like to say it's a marvel – like sonar in bats.   (p 40)
Langford has many poems that also confront the reality of massacre of First Nations people in the act of dispossession. So 'The Dispersals of the Native Police' begins with such understated yet unforgettably evocative violence:
The first thing dispersed
was the skin
of the shoulder or neck –
this in a spray of bright red
over seedheads and grasses.   (p 29)
And concludes with:
Still the dispersals continued:
memory, mindfulness, frayed into blanks
in the choices and shifts of white stories –
so new owners, taking the view,
might walk with a spring to their step –
might breathe deep – as if this land came free.   (p 29)
But the inheritors of colonialism's violent land-conquest carry with them a sense of guilt as they write to the Gallipoli dead:
We weren't fair dinkum
until
we were authorised
by your deaths.   (p 98)
This is because:
Your blood
washed away
our anxieties:
about …
the need to tell tales:
about Cain, and Cain's sons,
or the rights of a non-farming people.   (pp 98-99)
Later this poem observes:
There had to be bloodshed
a hot scree of carnage     (p 99)
The poetry in Ground is a major contribution to the continued development of an Australian postcolonial poetics because it is not only charged with its interrogations of colonialism but is also so richly evocative in its lyricism, imagery, juxtapositions and word plays. The book is not perfect. There are one or two moments of unfortunate banality, such as in the micro-poem 'A Need' (p 12); and some carelessness in word choices. In 'Achronicas' the Nepean River is described as 'gouging its way through the strata' (p 3). In a poem that is referencing the science of geology, otherwise so effectively, surely that word 'gouging' would be more apt in describing the process of glacial action in grading those deep 'U-shaped' valleys, not the fluid movement of water running or cutting or slicing through the landscape. But apart from these moments Ground is a most startling poetry of place highlighting our many approaches and actions in controlling, possessing and imagining our land.
References:
Langford, Martin (2005) Microtexts, Island Press, Woodford.
Cameron, John (2004) 'Sandstone Stories: Place Writing and Education', Southerly, vol 64, no 2, pp 33-38.
Ground
Martin Langford
Puncher & Wattmann, 2015
$25
____________________________________________________________
Phillip Hall is a poet and essayist working as an editor with Verity La's 'Emerging Indigenous Writers Project' and as a poetry reader at Overland. In 2014 he published Sweetened in Coals. In 2015 he published Diwurruwurru, a book of his collaborations with the Borroloola Poetry Club. He is currently working on a collection of place-based poetry called Fume. This project celebrates Indigenous people & culture in the Northern Territory's Gulf of Carpentaria. Contact pagh910@uowmail.edu.au
Martin Langford has published seven books of poetry, including The Human Project: New and Selected Poems (P&W, 2009), and, most recently, Ground (P&W, 2015). He is interested in the way we try to imagine ourselves beyond our biological inheritance, and in the way we project our social and imaginative spaces. He lives on the northern outskirts of Sydney, and the landscape of that area often features in his work.
In Microtexts (Island 2005), a book of poetics, he argued for poetry's engagement with the other, and against the enlargement obsessions of our standard narratives. He is the editor of Harbour City Poems: Sydney in Verse 1788-2008 (P&W, 2009).
He has had a long-term involvement in the organization of poetry events, has directed the Australian Poetry Festival three times, and is the Deputy Chair of Australian Poetry Ltd. He is the poetry reviewer for Meanjin, and reviews and contributes articles about poetry for a wide range of journals.
His work has been translated into French, Chinese, Italian, Spanish and Arabic.
Posted on January 8, 2015 by Verity La in Heightened Talk
              In my troopie dodging dogs, ditches and broken bikes
I'm at a camp of concrete blocks,
                           crushed soft drink cans and verandas strewn
                                                                    with mattresses:

here each building's bound
                           to a street front white-and-blue steel sign
             a corporatised prescription
'No Liquor, No Pornography'
                                         and scratched 'munanga on you':

             hey jigga, Malbu leans in close
let's get these young ones bush:

            our complement of kids forearmed
their gear crammed in garbage bags
                                         we take to The Crossing
                           a bridge built to span
flooding waters and golden middens of XXXX cans;
             in these footings Malbu discerns disturbance
this bridge wrong way, this here Waralungku, Hill Kangaroo Dreamin',
                                                       an dem spirit fullas stir strife:

              but we're soon bumping along savannah plains
past starkly skeletal eucalypts
                          and the diamond-tessellated trunks
              of cycads and pandanus with their crowns
of palm fronds; and Malbu waves me on
                            paperbark are Brolga Dreaming
                                                       directly millad river'll sing:

behind us the kids laugh animated
              stirring and teasing in-and-out of their seats
their hands and eyes and mouths
                                         a liquid warbling
             only partly accessible to me
though I know they want the music changed
                                        as Malbu growls you mob got worms or what? get yous black
                          bunyis sittin' an' soft down
             this blackfulla William Barton's didjin'
                                                     you mob show respect an' listen there:

                                       look here mista! ... stop there! ...
the boys peering at the window are silenced
             as Malbu agrees The Twin Trees ... might be somethin' ...
                                       you know, big business ...
                                       dem old people watchin'
                          this is big Kujika
             an he comes kicking against the pricks all through here
so with our kids behind me tracing
                           their fingers on my whitefulla skin
and Malbu's arm round my shoulder I lean
                                         into Country; a pair of slender
              messmate trees with darkly scarred
              trunks – a daredevil didj's drumfire:

rounding a bend in the gravel road
                            the kids are chiacking and hooting camp!
Malbu allocates jobs, I recce an abseil site
             pondering my eco spiel as they cut down
a three metre cyprus pine no mista, he burns bright
                                                       smokes dem mozzies too ...
            an later you dig turtles with us mob
in'im dry swamp ... Malbu assures me
             jigga, that bush tucker makes millad blackfulla mob shiny
                             an strong but do it proper Law way
                                            everythin's in da Song:

              later downstream from cast nets and hand lines
I'm watching flows at the rivers' confluence
                                        – a red and brown twin load, swirling, suspended –
             look here mista, twobula runnin' one:

                                        true god, we really are an arterial kaleidoscope
                                                                                              of silt-laden language.

                                                                  *

Bunyi: is Kriol in the Gulf region of northern Australia for 'backside'.

Jigga: is Kriol in the Gulf region of northern Australia for 'brother'.

Millad: is Kriol in the Gulf region of northern Australia for the first person 
               plural pronoun: we, us, our.
Munanga: is Kriol in the Gulf region of northern Australia for 'whitefulla'.

Twobula: is Kriol in the Gulf region of northern Australia for 'two'.

Kujika: Indigenous Language in the Gulf region of Northern Australia for 
              Songlines; Indigenous Country 'beats with the rhythm' of Kujika.
                                                                  


____________________________________________________________
Phillip Hall has worked for many years as a 'wilderness' expedition leader throughout NSW & Far North Queensland; but between 2011 and 2015 he worked in remote Indigenous education in Borroloola, the Gulf of Carpentaria. Phillip designs sport and Outdoor/Environmental Education programs designed to teach emotional resiliency, cooperative group learning, safe decision-making and respect for Country. He has been adopted into Gudanji family; where he is also known by the skin name of Jabala and the traditional or bush name of Gijindarraji (given to him because it was the bush name of his nana's pop); he is a member of the Rrumburriya clan; and is a Jungkayi (custodian) for Jayipa (Catfish Hole). His Mother is the emu and goanna though his nana jokes that his real Dreaming is the curlew or 'Worry Bird'.
In 2012 Phillip established Diwurruwurru (The Borroloola Poetry Club). Diwurruwurru means message stick and is used by permission of the Traditional Owners. Diwurruwurru is an Indigenous writers'/storytellers' group that meets at the local school, or at the local Warralungku Arts Centre. The club is made up of both adult and school student members and meets every Friday afternoon/evening (and sometimes on camp out bush). Diwurruwurru has established an annual poetry prize (with children's, young adult and adult sections) as part of the Borroloola Show. In 2014 the prize attracted over 70 entries; and was a glorious testament to the club's dynamism. Diwurruwurru has also collaborated with The Australian Literacy and Numeracy Foundation, since 2012, to establish an annual poetry festival in Tennant Creek; to publish member poems electronically on The Barkly Poetry Wall and in the print publication, Coming to Voice. In 2013 the Club also worked with the NT Writers' Centre to secure an Australia Council grant to host Lionel Fogarty (an award-winning Indigenous poet) and Amanda King (a digital artist) in a month long residency in Borroloola. This exciting program saw Borroloola school students writing poetry, learning to perform and then recording their efforts onto film. In 2014 twenty members from Diwurruwurru were invited to WordStorm, the NT Writers' Festival, to launch the Borroloola poetry film onto the national stage – a wonderful celebration of creativity in the Gulf.
Phillip has completed a Doctor of Creative Arts at Wollongong University where he researched Australian poetry, contemporary place theory, ecocriticism and postcolonialism. For many years Phillip has published his poetry, reviews and essays in such journals as Antipodes, Cordite Poetry Review, Meanjin, Meniscus, Plumwood Mountain, Overland, Southerly, Verity La and Westerly. He has completed a poetry manuscript about his time in the Gulf of Carpentaria called fume.
Phillip experienced some medical issues in 2015 and has now retired to Melbourne's Sunshine (western suburbs). He is a very passionate member of the Western Bulldogs Football Club. He also continues, through his writing, to honour First Nations in the Northern Territory's Gulf of Carpentaria where he has family and friends.
Phillip's poetry collection, sweetened in coals, can be purchased online from Ginninderra Press.