Posted on June 2, 2017 by Verity La in Black Wallaby (Ngana Banggarai): Emerging Indigenous Writers' Project

A Sorry Memento, or Sorry Lamento
The night bird sings
its mourning song.
The day beckons,
light through shadow.
It feels hollow
but sinks me
and a kind of weight follows
leaching into every crevice.
'Don't cry baby, please don't cry.'
You were nothing but a promise.
Return to silence
to the quiet and calm
of the night tide
hitting the shore,
like a slap that's been
worn before.
____________________________________________________________
Graduating in 2014 from University of NSW Art and Design with a Bachelor of Fine Arts with Distinction, Teena McCarthy has exhibited extensively for the past seven years. In 2011 she curated iNTervention Intervention, a protest exhibition about The Northern Territory Emergency Response Act. In 2014 McCarthy's work was exhibited in Monuments to the Frontier Wars, curated by Damien Minton, who later invited her to appear in the Redfern Biennale 2015 and 2016. Djon Mundine OAM curated her in That I May be of Service – Motto of the Clan Foley, an exhibition about activist, actor, academic and original member of The Aboriginal Tent Embassy, Dr Gary Foley, at The Rocks Discovery Museum(2014-15). McCarthy was selected finalist in The NSW Parliament Aboriginal Art Prize 2014 and 2015, and her commissions include the cover of UNSW Law Faculty's Reconciliation Action Plan (2015), a painting which is now part of UNSW's permanent collection. McCarthy was the featured artist in Old Lands – New Marks, an exhibition in Artlands Dubbo 16 curated by Djon Mundine OAM for Western Plains Cultural Centre, and she also featured as a performance and visual artist in the successful Contemporary Arts Festival in Kandos, Cementa 17, curated by Ann Finnegan. McCarthy recently exhibited in a group show, Summer Sojourns 17, at Simon Chan's Art Atrium, Bondi, and all enquires regarding her work can be addressed to this gallery.
Posted on October 5, 2016 by Verity La in Black Wallaby (Ngana Banggarai): Emerging Indigenous Writers' Project
(painting & poetry for Nanna)
black by day
white by night
this broken ol' town
all battered and burned
high gutters in case of a storm
silver & gold
yes! you were born
you gave yourself so mercilessly
bromide, chromate and lead
you were bled
dry like the riverbed
oh, my darling
river of young and old
where if you're lucky
you may find gold
women in long dresses
formaldehyde and babies' clothes
faces of the strong men
who came in droves
the settlers, all holed up in a
house on a hill
with a chapel and an ol' donkey
just standing
in the mud
near the well
when just over the hill
10 kms out of town
there you were
your plains as red
as dry
as the river bled

A recording of  Teena reading BHP, featuring Willy Wagtail (her father's totem)
Artist's Statement
"Since I was a child I have always been proficient with words. I painted as a form of this expression, as I had no other outlet for the words.
It wasn't until 2012, whilst doing a BFA at COFA, UNSW, that I started to incorporate the two, and words became an important part of my performance art; you cannot divorce one from the other. While doing an artist residency at Fowlers Gap, north of Broken Hill, NSW, I was able to return to my grandmother's country. I absorbed the spirituality of the land and was compelled to perform, photograph, write and paint on Country — but most importantly, to sit down and experience a belonging to the land.
This poem was inspired by that visit to the Darling River in my grandmother's country. In the Barkindji language, 'Barka' means river, and therefore my ancestors are the people of the river."
____________________________________________________________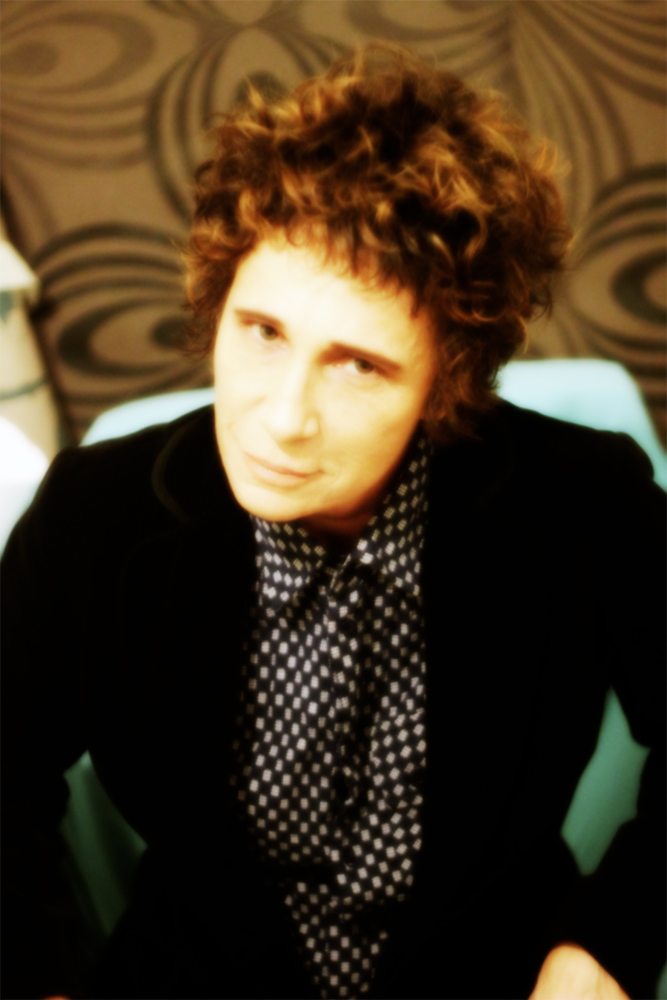 Teena McCarthy is a visual artist and poet who works predominantly in painting, photography and performance art. She graduated with a Distinction in 2014 in Art & Design at UNSW with a Bachelor of Fine Arts. McCarthy is a descendant of the stolen generations who uses art and poetry to document her family's displacement. She utilises humour, wit and pathos to reflect her identity and hidden history.
McCarthy has exhibited extensively over the past 7 years. She was a finalist in 2014 & 2015 in The NSW Parliament Aboriginal Art Prize; in 2015 she was commissioned to paint the cover of UNSW Law Faculty's 'Reconciliation Action Plan' and this piece was later acquired for their permanent collection. Her work has appeared at The Redfern Biennale 2015 – 2016, and in an exhibition entitled 'That I May be of Service – Motto of the Clan Foley' curated by Djon Mundine OAM at The Rocks Discovery Museum in 2015. In 2011 McCarthy curated 'iNTervention Intervention' an exhibition about the NT Emergency Response Act, as part of the curator mentorship program at The Vanishing Point Gallery, Newtown. This exhibition was the first of its kind in Australia and garnered international acclaim.
Teena's work is currently featuring in an exhibition entitled 'Old Land New Marks' commissioned for ARTLANDS Dubbo from renowned independent Bandjalung curator Djon Mundine OAM. The exhibition opens this Friday 7 October. Details of the opening can be found here and full program details for ARTLANDS Dubbo 2016 can be found here.