Posted on June 20, 2017 by Verity La in Discoursing Diaspora
You can find my whole life in my poems like a letter to God —Mohammad Ali Maleki
Translated by Manus Island detainee Mansour Shoushtari 
Edited by Michele Seminara and Marilyn Beech
A Dream of Death
My dears, I know these are stories are old:
but please, I ask you, listen.
I was once young and happy, like you.
I used to jump from one wall to another—
I was so healthy and fresh.
I came to live in peace beside you.
I sought asylum in your country because of my bad luck.
But for a long time now I've felt alone in this place,
terrorised by bad memories.
I don't know why they tortured me,
why they cut my wings and feathers.
They treated us all like animals, they put us in this cage—
What kind of help was that?
It's as if they went to a feast and left us tied up,
like livestock, outside.
They played with my spirit and soul for years.
They played as if I were a piece
on a chessboard.
In the final moment of each game
I am always trapped.
I've lived with fear in this cage.
At night I have no peace because of nightmares.
The doctor said I had no choice:
so I took the pills he gave me
and sat by the fence
for hours.
And still I take the pills
and sit by the fence for hours.
At first my mind stops, then I dream.
My thoughts are killing me.
They take me to my death.
I see strange events in this camp
and in the other one.
Suicide and self-immolation are always on people's minds here.
Once this was just in our imaginations—
But did you see that all those dreams have now came true?
You all know what's going on
in the Manus and Nauru hells.
There are rapes, burnings and hangings.
Many have said goodbye to their lives.
Do you see what the mental pills do to us?
When you see or hear us, from far away,
you say, They are some crazy, stupid people!
Let me tell you, it's all because of those pills;
it's not our fault.
One day, like every day,
I took those pills: I had no choice.
I fell deep into a dream, was sunk there for hours…
In my dream I saw that I was dead.
They put me into a rotten coffin
and shrouded me in pale, second-hand linens
taken from the rubbish.
When they wrapped me in those linens, my soul stepped apart—
I was suspended in air.
They were carrying me to the far corners of the cemetery.
I wished I could have died beside my parents,
died in peace, in their embrace.
I looked for a familiar person to hold my coffin
but there were only strangers there damning and cursing me.
They did not care for what they held;
they did not cry.
We came to the exiled cemetery
and they threw me into a hole with hate.
There was a stony pillow under my head.
The shrouded linens were rotten on my body.
How terrible and frightening it was,
inside the grave.
I saw many animals make their way into my grave.
My soul saw how they ate my body:
they left nothing but some pieces of bone.
Just yesterday I had talked and laughed
but now it looked as if I had never even been human.
They threw soil on my coffin;
they didn't put a headstone there.
They wrote no name and no address.
No one in the world knew who I was.
In my dream I screamed, Parents! Know I died!'
I saw my parents dressed in black, because of my death:
how deeply they cried out and wept.
Mum tore at her face until there was nothing left
undamaged and there were blood and tears
flowing down her face.
Her hair had already turned white from our separation,
even before my death.
My father had begged, Son, what kind of migration is this?
Now mum fainted from sorrow, whispering, I have no sign of his grave.
And tears flowed from Dad's white eyelashes, as he cried,
It was our dream to see your wedding,
but we've heard of your death instead…
I woke in horror, the dream heavy on my heart.
Wishing I had not hurt them by dying,
by failing to have that wedding day.
Understand, please: I wish to live healthily, like you,
to say goodbye to these damn pills.
For three years I've taken them
and now I'm deeply tired, hopeless and depressed.
How do I explain the hurt of this hard, bitter life?
I swear to God, every night I wish to die,
and every morning, I wish not to be alive.
Then because my thoughts are killing me
I have no choice but to take these damn pills!
Should I thank your government for this?
Is this the care you give to refugees?
That you make addicts here, and mental illness?
Only God can help us.
Put yourself in our families' shoes for a second.
Put your children in our shoes too.
If this is rudeness, please forgiven me;
I make obeisance to you.
And I ask God to also forgive those who tortured us—
They know not what they d0.
Friends
I washed my hands with clean water
to erase the bad habits of my friends.
I escaped from my homelands and my home
so as not to be in touch with them anymore.
I travelled alone, on a dangerous path,
hoping to find some peace.
Now we gather here from different countries,
with different languages and cultures.
All the faces are strangers to me,
all the races—black, light and white.
I am comforted that in my estrangement
there are no old, familiar friends:
not knowing that these new people
are in fact the same friends with different faces.
These new friends form groups.
I watch to see how they behave.
There is a group that are very kind, like brothers,
who help when you are in need.
They always treat you fairly.
There are some who only pretend to be friends—
They'll stab you in the back at once.
There are many who are silver tongued,
always busy backbiting others—
their tongues sting like snakes!
There's a group who take your property,
always stretching out their hands.
They know how to pretend to be innocent
and how to beg and cry like a child.
There are some who are jealous,
always looking to compare.
You have to avoid these people
because they do not deserve friends.
Another group are the enemy,
always starting fights.
We know what they intend to do;
they just think to beat us down.
Then there are those who travel
from far away to help and support us.
This group are just like angels—
We kneel before them!
But there's another group who come here,
because they want to have sex with us.
It's another kind of slavery,
taking sexual advantage of the already enslaved.
Friends, don't be upset with me—
I just have to tell you the truth.
Truth in the Cage
You, who we came to seek refuge from,
why do you treat us so badly?
The world won't always be the same.
Like a ball rotating for millennia,
it never stays the same.
Before you, many others had power;
now they are no longer in power.
Death, as a form of justice, is no escape.
In death, only goodness remains,
but evil will not be forgotten.
You, who say we are illiterate
and accuse us of being uneducated terrorists—
Why do you judge us?
You call us whatever comes out of your mouth.
We brought three things with us when we were born:
discipline, mother wit and realisation.
You tried to take these away from us
but you couldn't because they are congenital.
Realisation and mother wit aren't related to literacy;
having these just means we are human.
If you see fault it's because you're looking
through the eyes of a wrongdoer.
You've taught us so many bad things here;
I hope God doesn't forgive you for this.
You've taught people to become gamblers:
to keep busy they gamble day and night.
But we haven't seen a winner, even once.
The gambler is always a loser.
You're playing a bad gambling game with our lives.
Some people here have learnt how to smoke marijuana.
They'd never seen marijuana before!
Then you call these people addicted ones—
It is you who've turned these people into addicts.
They use drugs to hide from their depression,
then you say, These people are sick!
Who made them sick?
Many have gone crazy in here. Why?
Because you put their minds under pressure.
Men become crazy because their minds can't go on.
They spend their time talking with themselves.
You're killing us, and then you call it policy!
You say, These people are imprudent,
but think, why are they imprudent?
A long time in this detention camp has taken their wisdom away.
We're unable to make right decisions now
because we can't focus to think clearly.
It's natural that this should happen, but not congenital.
Look how nervous, crazy and restless your guards are—
How can we possibly be calm in their presence?
Finally, you called us wrongdoers:
but it is you who brought us here illegally.
We didn't know this place until you brought us here.
You've played with us all in different ways.
You've showed a bad face to the world—
but that isn't our face.
The money and power are in your hands.
The law is in your hands.
I have nothing more to say to you.
Judge us by any means you like.
Be careful though, because what will you feel
when your time finally comes?
____________________________________________________________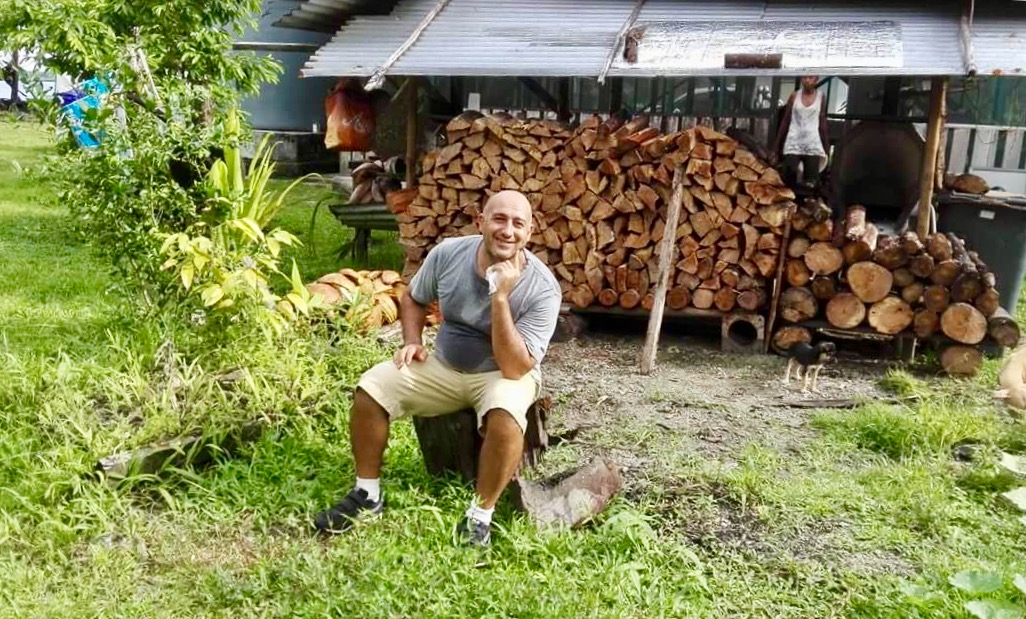 Mohammad Ali Maleki is an Iranian poet and avid gardener who has been living in detention on Manus Island for four years. His poem 'The Strong Sunflower' was the first work published on Verity La's Discoursing Diaspora project. Since then, Mohammad's writing has been published by Bluepepper and by the Blue Mountains Refugee Support Group. He has been a featured poet on Rochford Street Review, and his poems and letters have been included in the Dear Prime Minister project and at the Denmark Festival of Voice.  His poem 'Tears of Stone' was shortlisted for the Red Room Company's New Shoots Poetry Prize 2016 and received Special Commendation for extraordinary work in extreme circumstances.
*
"I've met so many who have lost so much. But they never lose their dreams for their children or their desire to better our world. They ask for little in return – only our support in their time of greatest need" — UN Secretary-General, António Guterres. 
Please consider signing the UN Refugee Agency's With Refugees Petition asking governments to work together to do their fair share for refugees.
Posted on May 30, 2017 by Verity La in Book Extracts, Discoursing Diaspora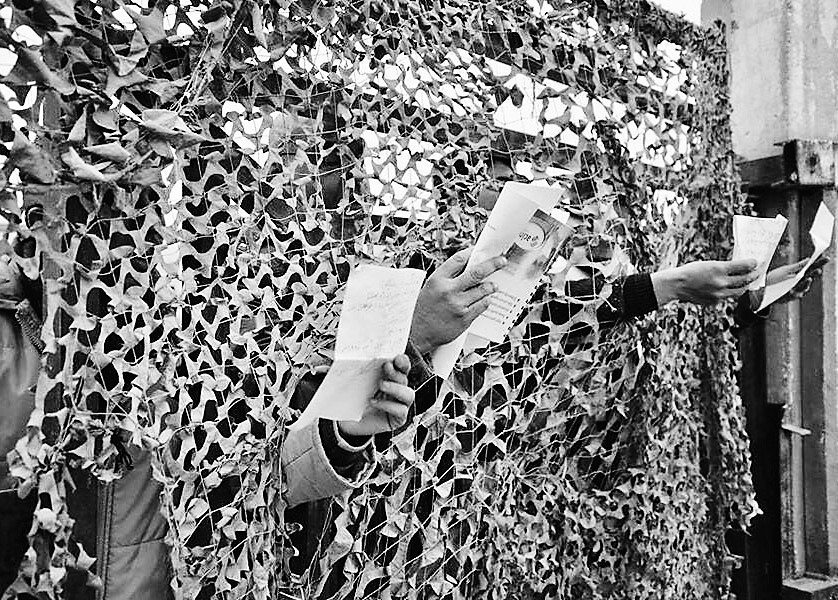 (edited by Ramon Loyola & Michele Seminara)
An Extract from Introduction to The Poetry in the Minefields
By Abdulrahman Almajedi, Iraqi journalist and poet living in the Netherlands
Organizers of poetry and drama festivals in Western countries may organize poetry readings on a lake or in a field, but have their poets read in the middle of a minefield? Or inside a destroyed nuclear reactor, surrounded by walls filled with radiation? Or in an ambulance?  Or in a hospital bed?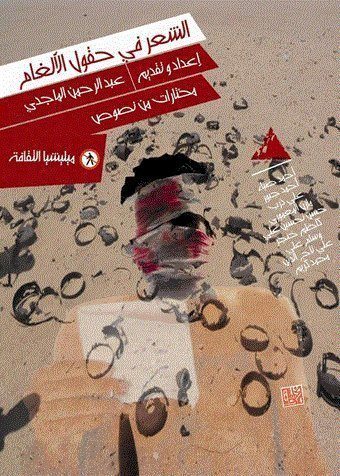 This may sound shocking, however this is what is happening today, in Iraq, organised by a valiant group of young poets — The Militia of Culture — who are using their poetics to fight against the transmission of the deadly semantics of the militia which has consumed the lifeblood of Iraq since 2003.  These poets organise 'festivals' in order to express what is no longer allowed to be talk about in Iraq — but these festivals take place in the middle of the numerous minefields still littering the country, amongst nuclear reactors still sending their deadly radiation across civilian neighborhoods, and surrounded by the trauma of bombs intended to maim and kill innocent women and children.
These painful poems have been neglected by the local media in Iraq, but now they are crossing the border and drawing the attention of Arab and European nations, confirming the role of literature as a powerful creative and political tool for expressing the nightmarish daily reality of death in Iraq.
terrorist
(kadhem khanjar)
when the policeman checks you at the market, you feel like a terrorist.
when your eyes try to cross the barbed wire that separates the house and the street,
you pass like a terrorist.
whenever you walk near the concrete blocks leading to your work, you walk like a terrorist.
whenever you give the rent to the owner he treats you like a terrorist.
and when watching tv with your children, you see your terrorism in the mouths of others.
when you visit your brother in prison, the guards check your name on the wanted list and find that you are not a terrorist.
when you park your bike on the sidewalk, shop owners believe it is a bombed bicycle and that you are a terrorist.
when you go with your wife to see a doctor about fractures and they keep you waiting and waiting, like a terrorist.
when from terror you buy a bottle of whisky, creeping it under their eyes, you feel like a terrorist.
daily, swallowing tablets of terrorism—in the morning, the afternoon, at night—just as the pharmacist recommended.
a bombed car
(kadhem khanjar)
wings for the cat on the fence of the power station.
wings for the fence.
wings for seven construction workers.
wings for the vegetable shopper.
wings for vegetables.
wings for the little girl's legs on her way to school.
wings for her backpack.
wings for the skin of bus passengers.
wings for the bicycle and the cyclist and his bread.
wings for the asphalt and power poles and signboards.
wings for the eardrum.
wings for the urgent news.
bombed cars grant wings to everything.
6 pm / street 40
(wissan ali)
death's fingers prick our feet and we are running like dancers carrying the shells
of bombed cars to get them to the survivors.
from your palm to the earth's palm is a lake of dettol and gauze stained with blood.
i doubt my upper body, especially my mouth.
i was the last in line at the morgue where everyone returned to ice-filled eskies.
"both whisky and organs are served with ice."
how will i be after three tons of explosives? and with which grin will i face the lord?
no guarantee, my face will not scare him. any geometric shape will take the coffin.
if i survive i will cheat everyone by buying jeans and the best dentist for my teeth.
i will still look strange but at least not the same as the one who liquefied above me.
bombs lick my body after the door finishes sucking my finger.
we are coffins strapped with safety belts.
i didn't care about the bombing, as all survivors are casualties anyway
(ahmad diaa)
i      death
this silent bombing
tickles half of my hat.
ii     beheaders
it has not started yet
encapsulating tears,
becoming a ladder which the casualties climb.
iii    bullets
tears are war strings
so don't hesitate to pick the head.
iv    continuers
from the cage of my ribs, i carved the meat from the bone
and the dream from the awakening.
This is how we learned slaughterhouses.
v     apprehension
a scar
pain
in
the memory.
vi    claws
eyelids bleed tears, wallowing, coagulating above
a handful of dust.
vii   prisoners of war
stupid death is sweeping the place as the gates of paradise push back their heads.
viii  graves
our backs are riddled with bullets and the blind man sees
things with his ears.
the blind are walking inside the minefield and this old man
teaches me to sleep on the shoulder of dust.
ix    violation
i turn to water when i hear the ambulance scream.
x     barbarism
the officer releases convoys of the slaughtered soldiers
while receiving convoys of those who seek to die.
xi    primitive leukaemia
my feet are a thermometer
measuring the heat of the mine's lips.
xii   tension
no escape from death
that's what i was told
at the execution washing line.
an 81 magazine
(mohamed karim)
25  in the body,
25  in the body,
25  in the body,
5  random shots,
fired from a kalashnikov's mouth…!
c-4
(ahmed jabbour)
by the name of allah,
by the name of bullets,
by the name of the wise,
by the name of the group,
by the name of the militias,
by the name of the gun muffler.
opening the factory of improvised explosive devices
in a country that has become a divided sewer.
osirak
(mazen almaamouri)
in the street adjacent to osirak
i saw people coming out from the cancerous cells and the bellies of wires,
and the remnants of mutants
hung on the doors
adorning the houses with the colour of the new dawn.
scorched earth.
dead people sneak one by one
towards the last paper,
transparent as the colour of their skin,
its edges like remnants of meat flying over the graves and shoulders
of the cloaks that shroud mourning mothers
with scattered fragments and acid rain.
school clothes are torn on street's wires.
the dead sneak toward the white paper
to absorb an old nectar dream.
i came out of the barrel of a cannon, i think it was russian-made.
it was cold and at its edges rust trembled at the sound of the shell.
***
when i was a fish,
i approached the sand—my scales began to soften,
my tail became two long legs and my eyes grew close to each other.
i grabbed the ground with two long hands,
because the world is the lavishness of the sea,
and so i'm the shit of a shark, old, but i breathe.
***
the cockroach tasted the stool of the corpse jammed into the sewer tunnel,
it tasted of bullets and the spice of gunpowder.
its joints constricted after its stomach decayed,
then the soldier's boot fell and fled.
***
ants are coming out of the soldier's pocket while he sits on the train bench.
the girl, sitting near the soldier, opens her mouth to breathe from the window
above the bench where the soldier is sitting.
people are moving rapidly toward the dim light far from the soldier and the girl—
they are diving into deep sleep.
the structure of fragmenting
(ali taj aldeen)
bones are rolling from the mouths of lizards whenever they throw the nets on us. one has vomited everything it has eaten in the last 2400 years, so it doesn't leave any sidewalk without painting it the colour of its lust. then we find the streets have gathered their cloaks and they wait at the morgue, smoking their last pipe.
a second lizard comes out of the earth like a volcano with seven heads, dragging a trifork and inserting it into the stomachs of millions of shells emptied from the rust, staring, visiting my dreams, waking up with blood, dazzling with death, i wash my body with devastation and debris, the same devastation and debris i use to build my house located on the opposite side of the seventh gate of this world, close to the nail where manhood was hanged while those gathering were drinking wine. they fear every checkpoint on the entry to each city. cities are bombed everyday by the fingers of āyāt, before they are lit  by a thousand suns. suns that are shut by the sharia of single-celled algae, containing nothing but the rocks covered with black cloth in the morning.
from a paper left by a passenger in the bus
(ali thrab)
(1)
the body is not reflected in the saliva of the hungry people.
friends do not think of suicide.
a god does not develop without meaning.
a mother is standing by the clothes line
with a good heart.
another chance to escape from this moment.
a woman does not fall into the mouth of an animal.
a shadow becomes a tree,
climbing to escape from the land.
stepping toward his childhood
his mouth gone at once
into a whole apple.
all this for a man who would live.
(2)
because we do not have a weapon at home
renegades in the neighbourhood
hang their shoes on the door knob.
my father and i are fighting,
who will wear it first?
(3)
when i kiss my burned hand
i make fun of my futile flesh
and touch this lost life
as my fingers cry a distorted knowledge.
(4)
i want to annihilate newspapers
and complete life naked.
i just wish to sell lingerie
and for my mother to stop cooking her hand
for us every night.
i wish to defecate in our neighbour's toilet,
and to fall from eyes that walk
and legs that see.
(5)
the dead angel i saw
in the house's sewer
could flee on my bike
so i would not be frightened
of these rooms anymore.
(6)
the hook in the room's ceiling
catches me whenever i disappear into sleep.
(7)
i was running in a coffin
when life finally visited.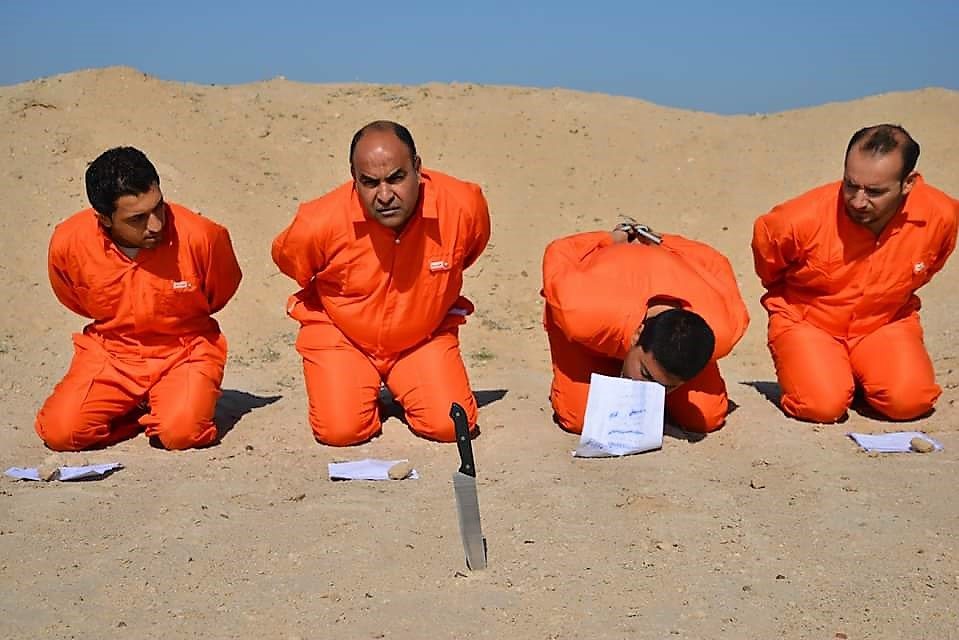 .com
(wissan ali)
i still burn in vain,
my song is over,
my dance has melted into wheezy footsteps.
insert your hand inside the knife to find my lost neck,
then hold the clouds softly
so as not to overlap the cries of my friends when they watch my head roll over
the bottom of the youtube screen.
the tie of the power pole,
rope gallows,
i refuse to be hung on it, i don't want my face to touch the bar.
fragments looking for a toilet.
fragments settling in me.
bomb and car and gun muffler
packed with stones from the kidney of the lord.
the pages of sidewalk
(hasan tahsin)
browsing the pages of the sidewalk with my burnt fingers
i found tears,
then i watered the sand
and wished it could give birth to an eye to guard the earth.
tired, i walked,
and i saw bunches of burnt heads like black grapes.
i walked more and, hearing a whisper,
found my body sounded good and asked,
is there any person who can plant me to grow again?
The Poetry in the Minefields (in Arabic) can be purchased  from Amazon. 
View more footage of the poets reading here.
____________________________________________________________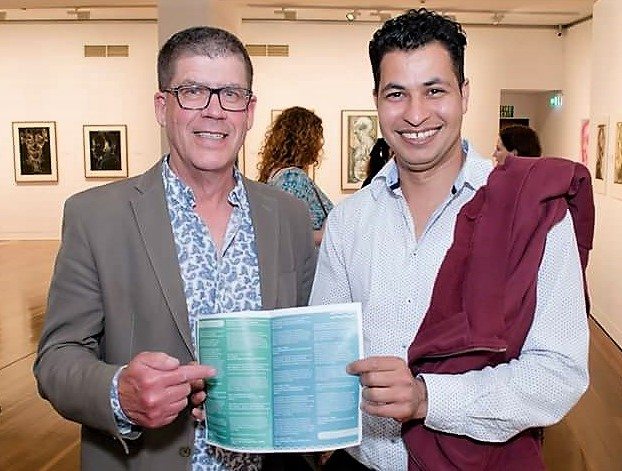 Haider Catan, an Iraqi-born poet and academic, came to Australia to work on a research project in psycholinguistics and memory. Catan has enriched his experience of poetry in English by working with Wollongong poet Tim Heffernan. Their translations have been published by Red Room Company and Verity La.
Tim Heffernan is a Wollongong poet and recipient of the 2016 joanne burns microlit award. Tim was very proud to have his poem 'Butterflies in Iraq' published with Haider Catan's 'Purple Breeze' in Out of Place, Spineless Wonders' 2015 prose poetry and micofiction anthology. As well as joining together in translation we borrow from each other in our lives and our poetry
Posted on March 10, 2017 by Alice Allan in Discoursing Diaspora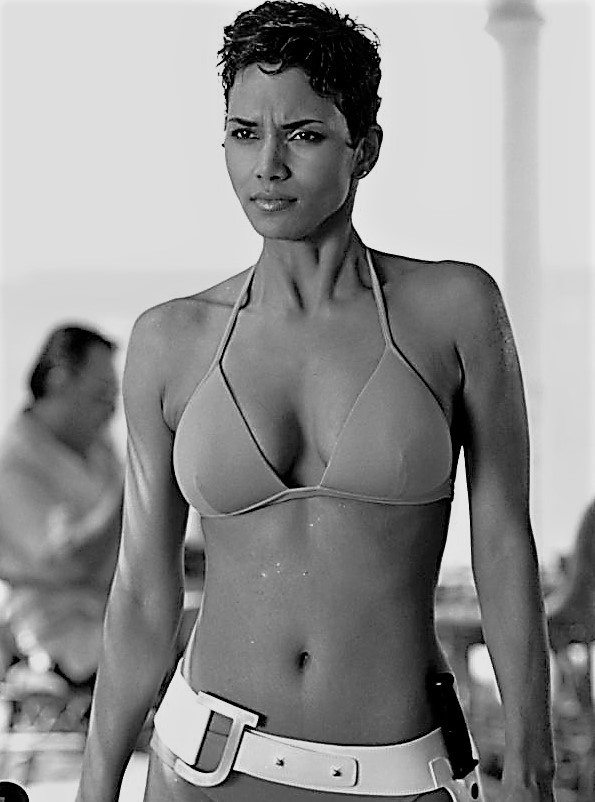 On the verge of this sheer pink
dress fits my childhood fantasy
glass slipper | Inside it
I'm so brown I'm clear White gold
un dress | B(l)onded into celibacy
I'm so blonde I'm pure Blackness
so blue black invisible I explode
in a WHAM!
I'm so B(l)ond I'm action shot awe
mega secret gadget car chase galore
I'll turn those Batwings you gave me
into | Angel | I am so food so smooth
so smoothie mmm so #street dope
You'd be cute in our commercial
but we can't find a mum
of your shade of shade of shade
I'll be your best friend bodyguard
Illegal Maid Refugee Gangsta
I'll dance in the #toostreet boulevard
of Beatnik diversity | I could be a fairy
Princess from a parallel universe
Don't PC me | I'm sorry sweet
Seeking: Preferably Blonde Fairies
I rehearse | I rehearse
#actressjustgratefultohaveajob
I'm dancing dancing dancing
in the #toostreet where I exist
as universal | Red Riding | I am
the hood | Your curved transversal
un dream | I resist your fantasy
that cannot transcend its own lack
of imagination | I am | I can | I exist |
The only barrier to me playing Ophelia
is the colour of your text | The texture
of your lie | The truth born of your
starvation | How you live and let die
Taste my skin golden brown and black
My Terrorist crown glinting, in epitaph
This poem was prompted by the comment that Idris Elba is 'too street' to play James Bond.
____________________________________________________________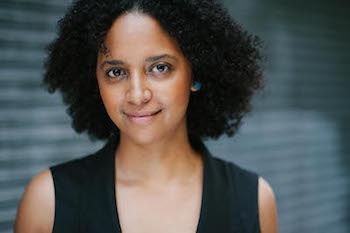 Fleur Beaupert is a Melbourne based poet. Her work has appeared, or is forthcoming, in spaces such as aaduna, 404 Ink, Blue Pepper, Bimblebox 153 Birds, Regime and Cordite Poetry Review.
Posted on February 10, 2017 by Alice Allan in Discoursing Diaspora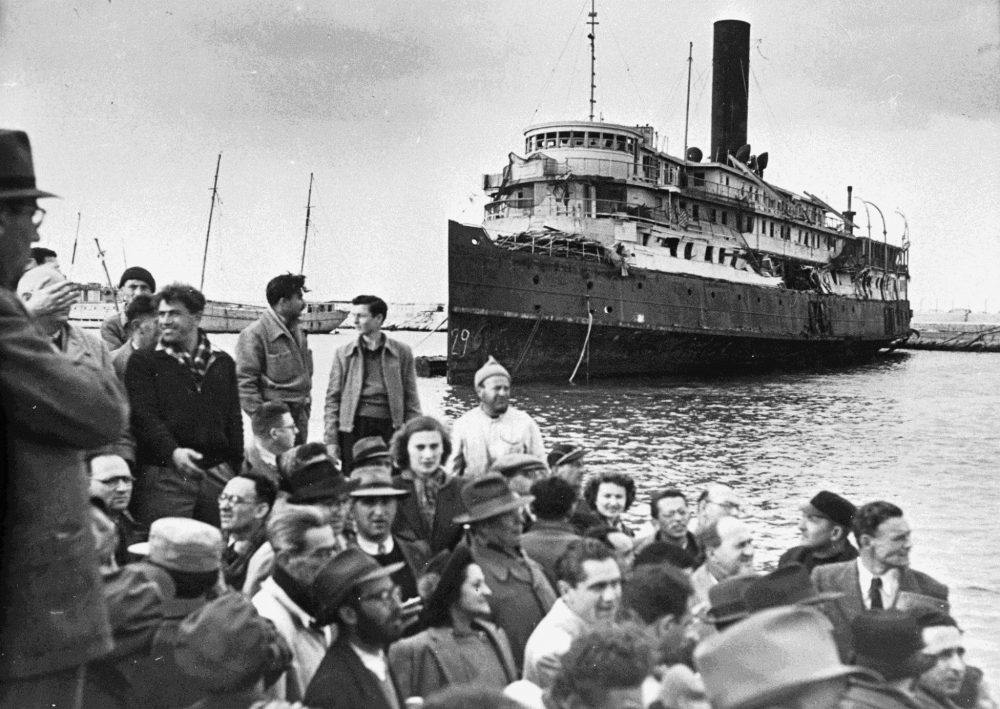 You hold a catacomb of memories.
I wait outside your door to catch fragments.
How much can any of us know
of what preceded? We interrogate
doors we cannot pass through,
look at shadows through keyholes.
*
Can I trace the path of your flight from Egypt
in the old grainy black and white photographs
of a young man and a younger woman
honeymooning in Luxor over sixty years ago,
in the French you speak with an Egyptian accent,
or those long nights playing cards in the lounge room
in clouds of cigarette smoke, the murmuring of
Egyptian voices transplanted across the world
billowing like the sail of a felucca in my childhood sleep?
*
You strolled along the Corniche
in Alexandria when you were a girl,
moved to Cairo,
fell down the stairs and cracked open
your head when you were ten (we can still
feel the scar through your hair),
recall blocks of ice hauled from the street
to the balcony, siestas and lazy afternoons
at The Club, visits to Groppi's.
I imagine a world moving around you
like the intricate workings of a watch:
you were immersed in friends, community,
large family gatherings, a hubbub of siblings,
warm and close. Looking back
from this distance, it seems carefree
like the young woman in the photographs,
but I can see only shadows: and your
mother's early death in childbirth,
your father, your beloved father.
You were caught in the spokes
of history's turning wheel.
A plague of war came closer, Rommel
pushing through the desert to El Alamein,
synagogues destroying their records,
the threads of your life unravelling
— and further unravelling
even as Israel was being born,
even as a tide of refugees,
a great ingathering of the displaced
landed on her shores —
with waves of departure,
family splintering off to America,
to England, to Israel, one after
the other — the mass dispersion
of everything known,
everything familiar, everything.
*
Leaving is not a simple thing:
what is left behind? What comes
with you? What stowaways?
Affix a moment to it:
the act of leaving — boarding ship
at Port Said in 1952;
or the commitment to leaving —
the Australian crew bringing
you a birthday cake,
wishing you 'many happy returns'
and your puzzled response:
'I'm not going back'.
A moment as artifice:
to mark passage, to denote
before and after, despite
the continuum of leaving:
making landfall, arriving
elsewhere, continuing.
*
The Egypt of your childhood
receded before you left,
before you took what few possessions
you were allowed — leaving behind
what was already gone;
taking with you what you imagined
you were leaving —
and boarded the ship to your future
with hardly a backward glance.
The sea parted before you.
You were young then
and the future lengthened into
a fall of manna, a dazzling antipodean
light that you entered
and kept entering for sixty years.
*
But Egypt kept returning —
in accents or turns of phrase,
in phone calls,
in visitors at your door
from Brazil or Europe:
messengers from an earlier life.
In the mornings, the rich smell
of Turkish coffee — Dad going through
the elaborate ritual, the practised
science of making it, his daily gift
of smell, of taste, of texture
from another land, another time.
*
Curious, I went back thirty years later,
returning to the Egypt I had never left
and never known, attached by an umbilicus
steeped in history. I looked to find my face
or its echo in a Cairo crowd,
but the half life of your quarter life is short,
and there were no traces: it takes so
little time to be obliterated, for all the markings
to disappear, buried in a sea of sand.
*
Each year at Pesach we remember the Exodus
in ritual, in food and song, in stories:
your story overlaying the biblical —
exodus upon exodus,
always leaving, lost markings hidden
though marking generation after generation.

____________________________________________________________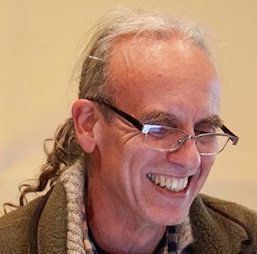 David Adès returned to Australia in 2016 after living for five years in Pittsburgh. He is a Pushcart Prize nominated poet and short story writer and the author of Mapping the World (Wakefield Press / Friendly Street Poets, 2008), the chapbook Only the Questions Are Eternal (Garron Publishing, 2015) and the forthcoming Afloat in Light (UWA Publishing, 2017).
David won the Wirra Wirra Vineyards Short Story Prize (2005). Mapping the World was commended for the Fellowship of Australian Writers Anne Elder Award 2008.
David has been a member of Friendly Street Poets since 1979. He is a former Convenor of Friendly Street Poets and co-edited the Friendly Street Poetry Reader 26. He was also one of a volunteer team of editors of the inaugural Australian Poetry Members Anthology Metabolism published in 2012. His poetry has been published in numerous journals in Australia and the U.S. with publications also in Israel, Romania and New Zealand.
David's poems have been read on the Australian radio poetry program Poetica and have also featured on the U.S. radio poetry program Prosody. He is one of 9 poets featured on a CD titled Adelaide 9. In 2014 David won the University of Canberra Vice-Chancellor's International Poetry Prize and was shortlisted for the Newcastle Poetry Prize. His poems were also Highly Commended in the 2016 Bruce Dawe National Poetry Prize and a finalist in the Dora and Alexander Raynes Poetry Prize 2016.
Posted on November 23, 2016 by Verity La in Discoursing Diaspora

(edited by Ramon Loyola & Michele Seminara)
Proof of Life

By Mark William Jackson
If asked for proof of identity
I can pull a card from my sacred wallet
that lists a name, address & birthdate.
But in too many stretches, if you seek proof of life,
search their souls to find the holes
where memories were thrown like grenades,
a cavum of screams & cries where love died
in a sandstorm of politics & attempts to escape.
Huddled in the hull of a desperate raft,
holding on to family, hoping for a life.
At the end of mine, through grace and luck,
I hope to say, 'I've enjoyed a full life'.
But so many, grabbing for straws,
can only dream of saying, 'we survived'.
Because that's where we all went

By Angelene Karas
1950s. Post-war period. The time when they came by the boatload.
28 days was how long it took to get from Kozani & Vartholomio to Melbourne.
My family, strong and determined, came to Australia when they had no other choice.
'I came here when I was 21.'
'Why, Pappou?'
'Because, where else was I going to go?'
'What happened when you got here?'
'I worked many jobs.'
'Were the people nice?'
'Some were. There was a gentleman who helped me get to Melbourne from the detention centre in Albury.'
'Why were you there?'
'Because that's where we all went. Our rights were shorn like fleece.'
The advice he gave me: this is the lucky country. Work hard. Be somebody.
And—especially—be better than those who came before you.
(because I am a daughter) of diaspora

By Eunice Andrada
i.
and by default—
an open sea,
what language will not meet me
with rust?
They convince my mother
her voice is a selfish tide,
claiming words that are not meant
for her;
this roiling carcass of ocean
making ragdolls of our foreign limbs.
In the end, nothing less than our brown skin
married to seabed.
When I return to the storm
of my islands
with a belly full of first world,
I wrangle together the language I grew up with
yet still have to rehearse.
I play with the familiar rattle of consonants
on my tongue and do not think myself
a serpent.
I am lost in the strangeness of my hometown.
By the street corner, a man in
speaks to me in careful English.
Where are you going?
I don't answer,
offended that he recognised
the mongrel flag I call my face.
I want to say to him, We are the same.
Pareho lang po tayo.
I know my bleached accent,
the dollars in my wallet
sing another anthem.
My voice is an open-casket funeral,
haunted by the questions
How long have you been here? 
How long are you staying?
I am above water,
holding onto a country that can drown
with or without me.
What they don't tell you
about returning home
is that home will have already
forgotten your eyes,
hidden away the poems
you wrote for it.
All of diaspora has felt
it in the backs of their throats:
the joke of being unwanted in a new country,
of being unneeded in your own homeland
where the warmest pulsing thing
has already left.
ii.
I am off the coast of an island eight hours away from my grandmother's old Parañaque apartment. The boatman says I swim well and beckons me to go underwater. He wants me to see what he sees. I unclip my vest and dive. Here, the world is prismatic and unspeaking. I kick my legs into a school of fish. It erupts into blue confetti before drawing together again. There are corals that look like bullions of gold; I remind myself, they, too, are homes for smaller creatures. There is the unrelenting deep and the uncertainty of return. There is my half-brother, Lemuel. Another love the ocean refused to return. I break the water's skin and reintroduce myself to air. I thank him for guiding me. We make the quiet journey back to the mainland, where I plan to waste my money on cheap cocktails and souvenirs. My friend sings under her breath, just loud enough to hear over the motor engine. It is late afternoon and there is the ocean, surrounding us like a reminder. The boat slows to a halt meters away from the shore. The boatmen draw the ladder down to the water and begin to thank us, ushering light-skinned hands down the vessel. One of them turns to me, asks where my mother is from. Iloilo. He nudges the other boatman and they smile, say they could tell from the way I speak. I am reminded of my mother's hurt. How it never failed to sound like a river, no matter how broken her voice had become. How the name for the people she had come from translates to where the water flows down. The boatman says he can tell from the way I speak. I look to my feet. They are lost underwater.
____________________________________________________________

Mark William Jackson's work has appeared in various journals including; Best Australian Poems, Popshot, Going Down Swinging, Cordite, Rabbit Poetry Journal, Verity La and Tincture. For more information visit http://markwmjackson.com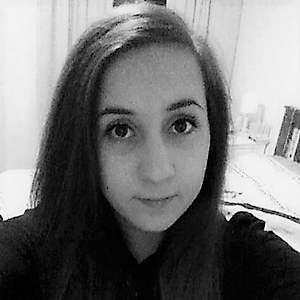 Angelene Karas is a Masters of Teaching (Secondary) student in her final year at Western Sydney University. She is currently volunteering at a Sydney non-for-profit poetry based company. Her poetry has been previously published in the CrUWSible magazine and The Wild Goose e-Literary Magazine. Angelene enjoys The Simpsons, coffee and of course, poetry.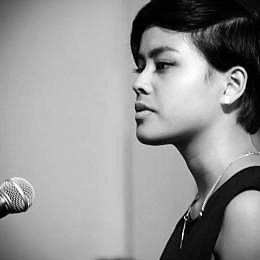 Eunice Andrada is a Filipino-Australian poet, journalist and teaching artist based in Sydney. Her poems have been featured in Peril, Voiceworks, and Deep Water Literary Review, among others. Featured in the Guardian, CNN and other media, her poetry has also been performed in diverse international stages, from the Sydney Opera House to the UN Climate Negotiations in Paris. She was awarded the John Marsden & Hachette Australia Poetry Prize in 2014. In 2016, she was honoured by Australian Poetry as the first of their 30 Under 30 Poets. Her first collection of poetry is forthcoming. 
Posted on November 2, 2016 by Verity La in Discoursing Diaspora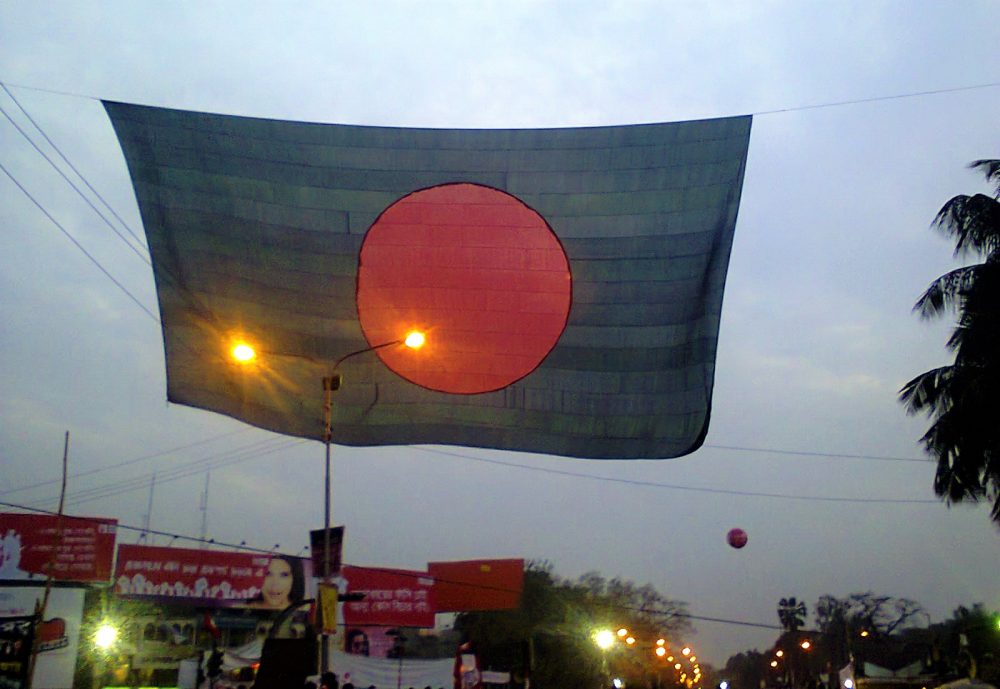 (Edited by Ramon Loyola and Michele Seminara)
Certain concepts of religion are for human welfare, but religious extremism is always devastating for humanity. Therefore, in the interests of humanity, we Bangladeshi secular writers criticise religious extremism and the blind following of any cult, through our poetry, our short stories, essays and blogs. This is why Al-Qaeda, ISIS and their collaborators in Bangladesh always attack secular bloggers, writers, poets and intellectuals first. Many freethinkers like us were put to death, when all we wanted to do was to enlighten the hearts of the youth of our country.
In attempting to do so we have noticed that it is not only the prejudiced and preoccupied religious political parties, but also the so-called secular government, who are afraid of us. When citizens become liberal, they no longer fear protesting against government autocracy and corruption. As a result, the Bangladeshi government has become more lenient towards extremism and has started shutting down all secular activist platforms to appease the extremists.
When there was still freedom of expression in Bangladesh, the younger generation used social media and blogs to express their opinions. The eternal battle between the rational and the radical played itself out on many blogging websites and in social media. This lead to an increased following of rational writers on social media platforms. Bloggers established the 'Public Awakening Platform' ('Gonojagoron Moncho'), and the people of Bangladesh held protests against religious radicalisation in huge rallies in Shahbag.
Sensing imminent danger, Muslim religious extremists led a global campaign, claiming that Islam was now an endangered faith in Bangladesh. They alleged that freethinkers, bloggers and writers, and the views they expressed against radicalism, would lead the Muslim population to become atheists. They called for immediate action to help silence writers and bloggers. Soon after, huge amounts of money came pouring in from the Middle East and other parts of the world. Terrorist organizations such as ISIS and Al-Qaeda came forward with full force to help fundamentalists within Bangladesh.
Simultaneously, Bangladeshi political parties became concerned that votes from radical fundamentalists would be lost (even though these radicals made up only four percent of the dedicated votes cast in national elections conducted over the last twenty years). Government ministers and officials were quoted as saying, 'Ninety percent of Bangladeshis are Muslim. Bloggers must stop hurting religious sentiments'. The government appeared to be becoming more lenient towards extremists, which had the effect of further curtailing the freedom of speech in our country. Secular writers, bloggers, intellectuals and religious minorities suffered brutal oppression, with killings and assaults of these people occurring on a regular basis.
Meanwhile, on numerous blogs and online sites, hatred towards Muslims went into overdrive. This had the unfortunate effect of helping to fuel extremism among ordinary people, the very same people who had originally supported anti-extremist blogs. Ordinary citizens became afraid of religious fanatics, a circumstance that was not assisted by the government's stance of doing nothing to protect innocent lives and of repeatedly denying the presence of terrorist networks in Bangladesh.
Since then, we no longer feel safe in our homes or our workplaces. Death chases us at every moment. In the last three years, Bangladeshi secular writers and bloggers have spent gruesome days and nights under the cloak of fear and apprehension, with many now operating their businesses and performing their work in secret while continuing the struggle against extremism, sometimes even without the knowledge of their own families.
Violent extremists such as ISIS have taken this opportunity to brainwash young people with the ideology of hatred, often exalting the possibility of a caliphate: 'Bangladesh will be the new global frontier for jihadists. Enemies of Islam like America and Europe will be devastated from here'.
The extremists' hate for secular writers and foreigners was reiterated by the devastating murder of seventeen foreigners and three Bangladeshis in July 2016. They attacked a café in Gulshan area in Dhaka City, where jihadists shot all the hostages before slaughtering them using sharp knives and machetes. Some of the dead bodies were found to have been stabbed many times over. Of the five young jihadist culprits, four came from rich families and studied in foreign universities. Only the leader, Khairul Islam, was from a poor family and had studied in an Islamic School.
Nowadays, fanatics are targeting non-Muslims and non-practising young Muslims, with the view to converting and brainwashing them into joining the radical movement, promising eternal paradise after their suicidal death. This situation can only be tackled through knowledge and awareness; through our poems, our stories and our blogs.
With the rise of violent extremism, we, the innocent writers, have become so preoccupied with the task of preserving our lives that we are now failing to deliver our most important duty: to enlighten the youth of Bangladesh with knowledge, science and ideas in order to attain peace and prosperity for our nation.
Each year, world 'superpower' countries spend billions of dollars on the 'war on terror'. But how will war solve this hatred? When will they understand that this so-called 'war on terror' is actually creating more terrorists? The international community needs to maintain a strong global platform to support writers at risk if they wish to counter terrorism. They need to help strengthen the capacity of free speech organizations and provide financial support so that threatened writers can be swiftly assisted.
Martin Luther King Jr. once said: 'The ultimate tragedy is not the oppression and cruelty by the bad people but the silence over that by the good people.' Half a century later, this remains true.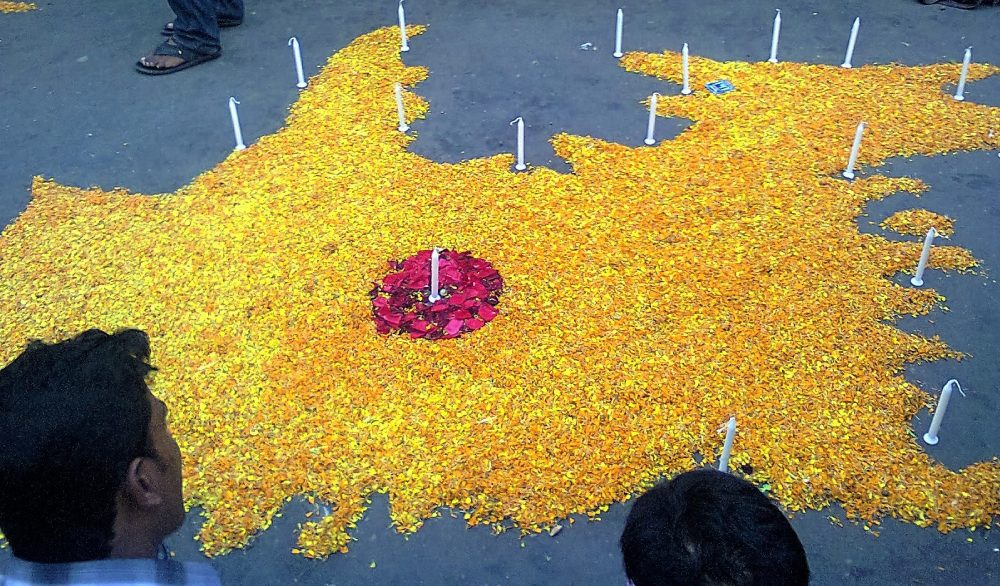 ____________________________________________________________
Kallol Majumdar is a Bangladeshi Author.
Posted on September 16, 2016 by Verity La in Discoursing Diaspora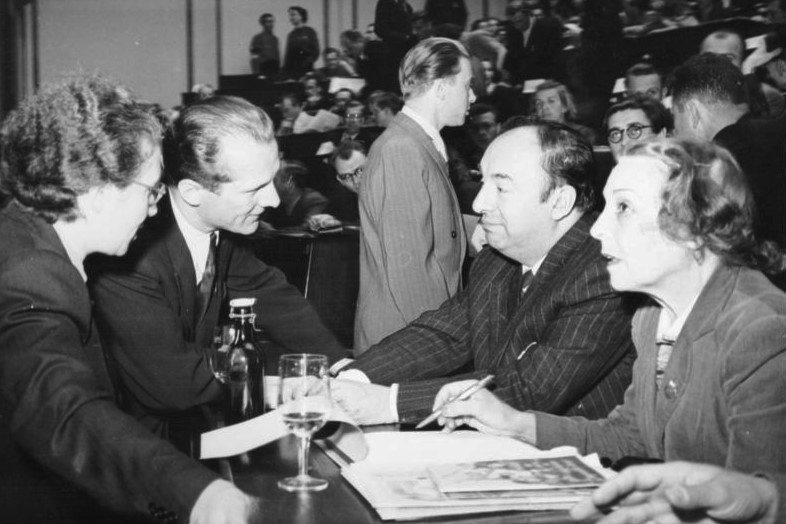 (edited by Ramon Loyola) 
Changing Places to Sleep Not for Political/Security Reasons After the Reading at Sappho Last Night (Juan Garrido-Salgado)
To Beth Spencer and Claudia Taranto
I
It was a cold and wonderful night to catch up with poets.
A long conversation with Stuart Cooke on Pablo de Rokha & Nicanor Parra.
A conversation on Valparaiso & Chilli Picante. He missed it at meals, he said
in a Chilean accent.
To listen and laugh with Ouyang Yu, Claire Nashar and Beth Spencer,
their poems of life's luggage
creating sounds and stresses on the English vowels
and Chinese/Spanish consonant accents.
Making Australia an open mic today
were ten readers, young and serious. It was a great birthday celebration
for Neruda on the 12th of July.
Sappho Bookshop was a ship anchored at the shore
of Isla Negra… voices, accents, simple gifts to the poet assassinated on September 1973.
Believe me, Toby Fitch, I saw you there as the Captain of our journey
into the sea of verses and conversations.
Believe me, David Ades, I saw you there as one of Neruda's ancient figureheads.
 II
Yesterday after the reading, I was a child standing still
at my mother's front door
with no key; only an electronic card.
An empty room keeping a vigil for a dying ghost in the white bed.
Beth and Claudia offered for me to sleep in Claudia's son's room, Ramón,
who was travelling in Colombia.
My stillness disappeared.
I felt my mother smile on the other side of the moon.
Ramón's room was as warm as when I was Ramón
in Chile in 1983 on my clandestine bed,
in places where I stayed with compañeros.
Yes. I was Ramón, Samuel o Bernardo —
Never introduced myself with ID for security reasons.
Ramón was my name last night; I slept underground snuggled up in my memory
but my dreams were real.
I woke up with the dogs barking & hunting the moon's shadow at the door.
I, sleeping south of what used to be.
Durmiendo hacia el sur de lo que un día fui.
Whilst I Was Here With You and Living on the Other Side of the World…  (Ariel Riveros Pavez)
I am unsure
how many languages I spoke
and what algorithmic cycle
under 5, 8 and 13
I revolved around
English to touch
the old fallows
of Chaucer and
the mappa mundi of sea monsters
speaking and stretching my arms
under water
talking in the seafarer's currents
that drowned sailors only know
like the keys they carry
Spanish, with an embarrassed foil
enough to walk by promenade
port and Plaza de Armas,
less the concrete quality
of those who work
and transact a living with
the persistent white-collared
clerks and managers
close enough to read
newspapers as poetry
and poetry as prosaic newspapers
the crooked cinema of
otherness
as otherness
and the bruised dreams
left sleeping by English
Mathemata, an open
algebra where integral
consistencies internal
were decentered
where equations
muttered like Rimbaud's
j'suis l'autre

and nominally it was a base 5
and the hub to the spheres as
sprawled spectrum
penta to pata
a genetic Patagonian
a phantom vault
without horses
ancient megafauna as
morphogenesis
an inheritance of invisibility
where a matriarch's thoughts
by magic, eventuate after
one moon's passing
and the language that crossed
the world, linked cells
reproducing old worlds
capturing with leaped hands
the promise of constants
and the hypnosis of fault lines
as I looked into chasms
to say
the abyss itself is a world
but not one meant for humans
without wings
I made those wings and
there was a ground to the fathomless
there was no light
yet in the melee between
myself and the civilised world
a purple torch appeared
and I saw nothing but ground
and a long flight back to the earth's
surface, back to the ravines and horizons
where all there is, is light
and where the abyss afforded
me rest
and I smiled
not fearing creature
nor monster in any moon's passing.
* This poem previously appeared in Southerly 74.1 (2014)
____________________________________________________________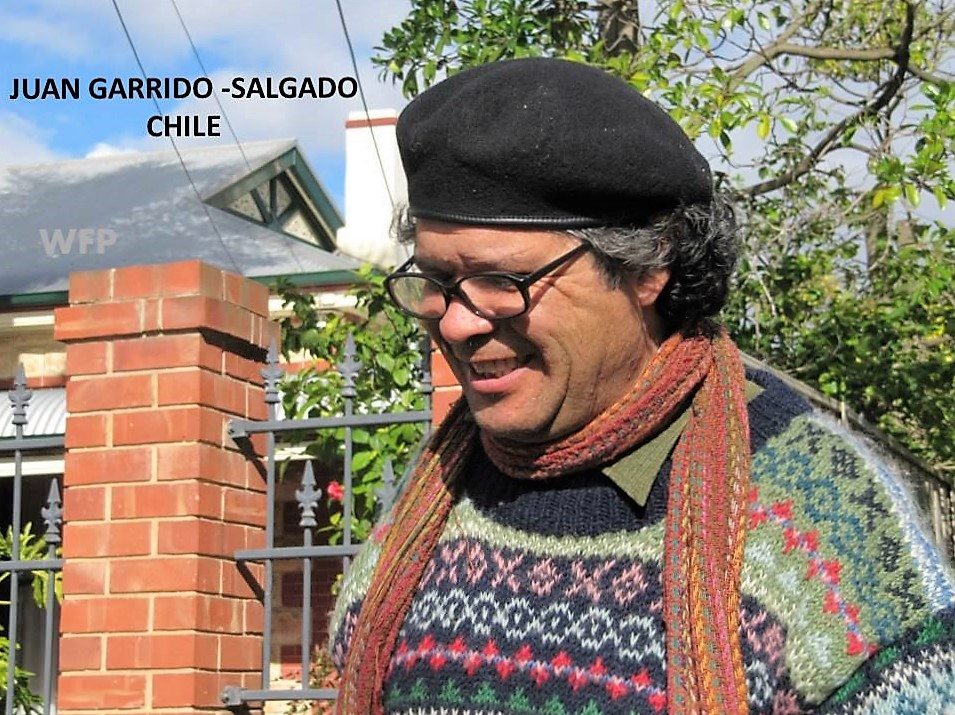 Juan Garrido-Salgado is a political refugee who immigrated to Australia from Chile in 1990, fleeing the regime that burned his poetry and imprisoned and tortured him for his political activism. He has published five books of poetry and his poems have been widely published in a variety of literary journals. He has translated works into Spanish from John Kinsella, Mike Ladd, Judith Beveridge, Dorothy Porter, MTC Cronin, Samuel Wagan Watson and Lionel Fogarty, including Cronin's Talking to Neruda's Questions (2004). He has translated five Aboriginal poets for Espejo de Tierra/Earth Mirror Poetry Anthology (2008). One of his stories has been published in the anthology Joyful Strains — Making Australia Home, edited by Kent MacCarter & Ali Lemur (2013). With Steve Brock and Sergio Holas, Garrido-Salgado also translated The Trilingual Mapuche Poetry Anthology (2014) into English.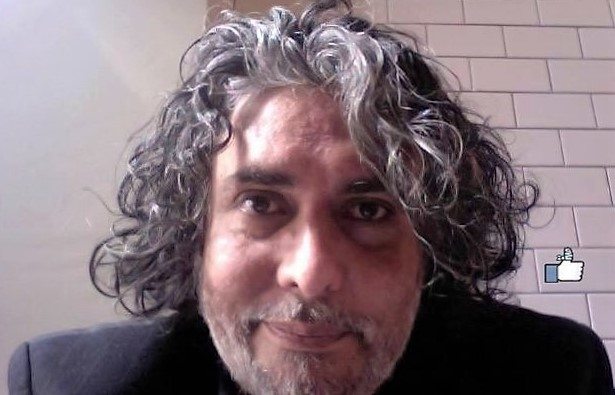 Ariel Riveros Pavez is a Sydney based writer and translator. His works have appeared in Southerly, Contrappasso Magazine, Mascara Review, FourW  and Forgetting is so Long Love Poetry Anthology. He has published a chapbook of short stories, Self Imposed House Arrest, among many other publications. Find out more about Ariel on his blog.
Posted on July 22, 2016 by Verity La in Discoursing Diaspora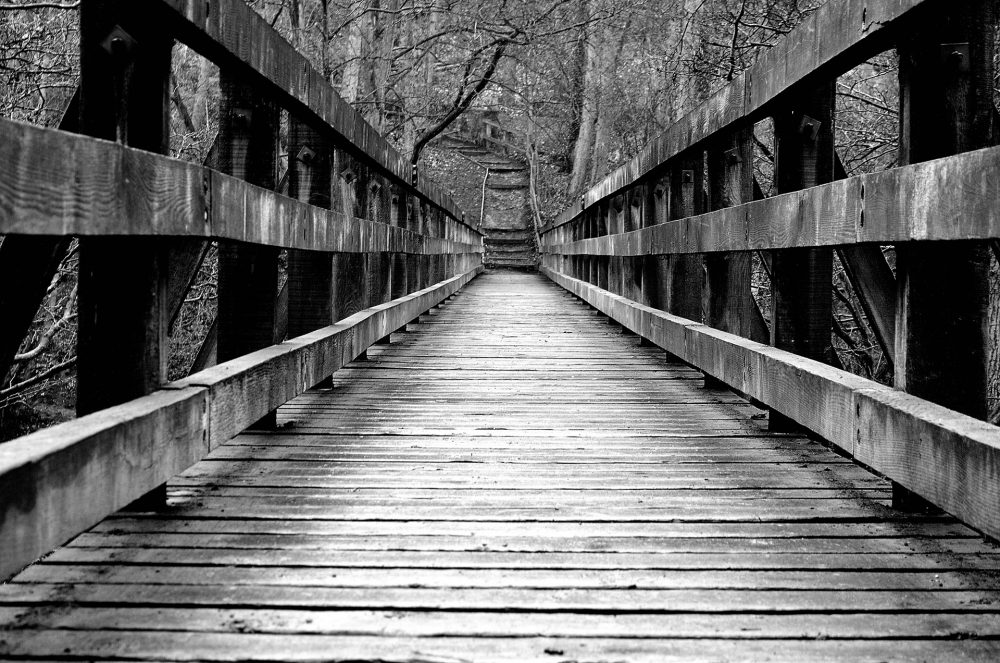 The Bridge I Must Walk Across
Is this what it means to be lost?
Stuck inside my skin —
unable to shed it, unable to grow another —
I am between desolations:
between the man I have been
and the man I must become.
My life's stories are in flames,
becoming black smoke, ascending.
Who will speak now the tales of the ancestors,
who will listen, who will hear?
Who will be guardian of their old ways,
who will tend to their burial grounds,
calm them in their restless prowling?
I am a vessel for what I carry, untranslatable,
legacies it has taken a lifetime to learn:
who will pour me out, who will drink me?
Who will read to me this new book
of the night sky, its panoply of trembling stars?
Who will decipher the strangeness all around,
who will gather all the broken shards?
How can I discard myself, all that I am?
I am becoming a stranger inside my skin,
my children becoming
the bridge I must walk across.
This Shall Not Be Taken
All this talk of beginnings —
as if we could unwind ourselves
from our own history,
from the cultural baggage
that is the frame, the walls, the house,
as if it is destination that matters
and not journey.
Beginnings go back
to where we cannot go:
the road ahead opens
as the road behind closes
and what has been left there
and what is known.
What we drag with us
in our nakedness
leaving furrows in the path:
the weight of our dispossession,
the dead gods of our childhood,
thicknesses of scar tissue.
We promise each other nothing,
know that even if we stop
arrival is illusion.
Wherever we are,
we have dust on our feet,
we huddle like timid sheep,
we look for shelter in each other's eyes:
the only place we can find it.
Welcome
Come to strange and distant shores.
Come to a strangeness of birdsong
and leaf, where the sun burns differently
in the sky and there is no sureness of foot.
Come, where you will trip and stumble
on hidden rocks of language and meaning,
carrying your baggage of other customs,
your baggage of kin and history,
carrying fears and hopes for safety,
the color of your skin, the ill-fitted
speech of your tongue.  Come, find
welcome where there is welcome,
however sporadic, however cautious.
Feel the warm breeze of welcome
on your cheek, rough hewn but not unkind.
Rest in the shade of the tree of welcome,
its gnarled limbs, its broad canopy.
Plant your seeds nearby
where they can take root, grow strong.
This will be your home now,
where you, in turn, will open your arms.
* 'The Bridge I Must Walk Across' and 'This Shall Not Be Taken' were first published in Social Alternatives
* 'Welcome' was first published in Philadelphia Poets
____________________________________________________________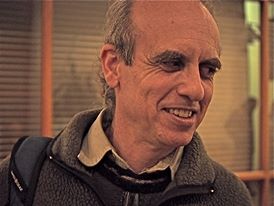 David Adès has recently returned to Australia after living for five years in Pittsburgh. He is a Pushcart Prize nominated poet and short story writer and the author of Mapping the World (Wakefield Press / Friendly Street Poets, 2008) and the chapbook Only the Questions Are Eternal (Garron Publishing, 2015).
David won the Wirra Wirra Vineyards Short Story Prize (2005). Mapping the World was commended for the Fellowship of Australian Writers Anne Elder Award 2008.
David has been a member of Friendly Street Poets since 1979. He is a former Convenor of Friendly Street Poets and co-edited the Friendly Street Poetry Reader 26. He was also one of a volunteer team of editors of the inaugural Australian Poetry Members Anthology 'Metabolism' published in 2012. His poetry has been published in numerous journals in Australia and the U.S. with publications also in Israel, Rumania and New Zealand.
David's poems have been read on the Australian radio poetry program Poetica and have also featured on the U.S. radio poetry program Prosody. He is one of 9 poets featured on a CD titled 'Adelaide 9'. In 2014 David won the University of Canberra Vice-Chancellor's International Poetry Prize and was shortlisted for the Newcastle Poetry Prize. He was recently Highly Commended in the 2016 Bruce Dawe National Poetry Prize.
Posted on June 22, 2016 by Verity La in Discoursing Diaspora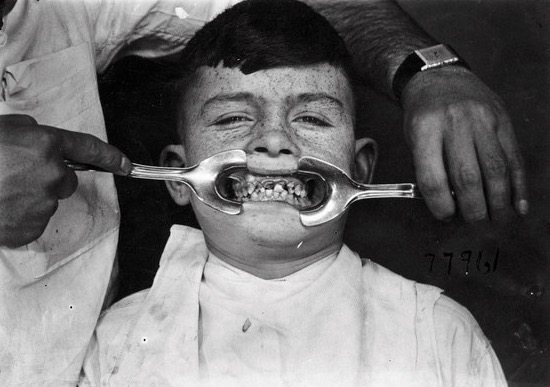 Black wire swirls the blade of the sun on blue.
Isolation is sweaty. Isolation is hot.
Smell of frying fish permeates the sphere.
Sphere is small. Sphere is caged in doubts.
My daughter crafts a snail necklace.
I hook its ends at the back of my love's neck.
A hundred eyes watch me unzip emotion.
Hands are God. Hands are lonely.
We wait for the people from the government.
Government is. Government is.
____________________________________________________________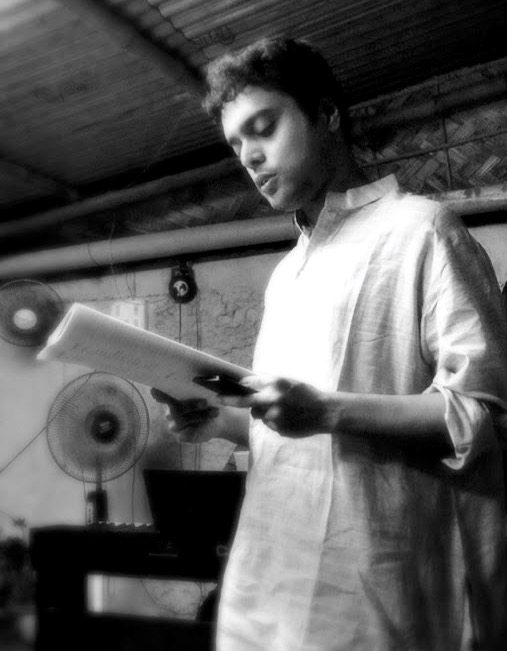 KUSHAL PODDAR is the author of three collections of poetry: The Circus Came To My Island (Spare Change Press), A Place For Your Ghost Animals (Ripple Effect Publications) and Understanding The Neighborhood (BRP, Australia). His work has appeared in Men In The Company of Women, Penn International MK and Vine Leaves Literary Journal's Best of 2014, and he was Tupelo Press's featured poet for the month of December. He lives in Kolkata, India, where he is editor of the online magazine Words Surfacing, and writes poetry and fiction when not engaged in his day job as a lawyer in the High Court of Calcutta and as an English Language Trainer in various universities. Scratches Within is forthcoming.
Posted on May 21, 2016 by Verity La in Discoursing Diaspora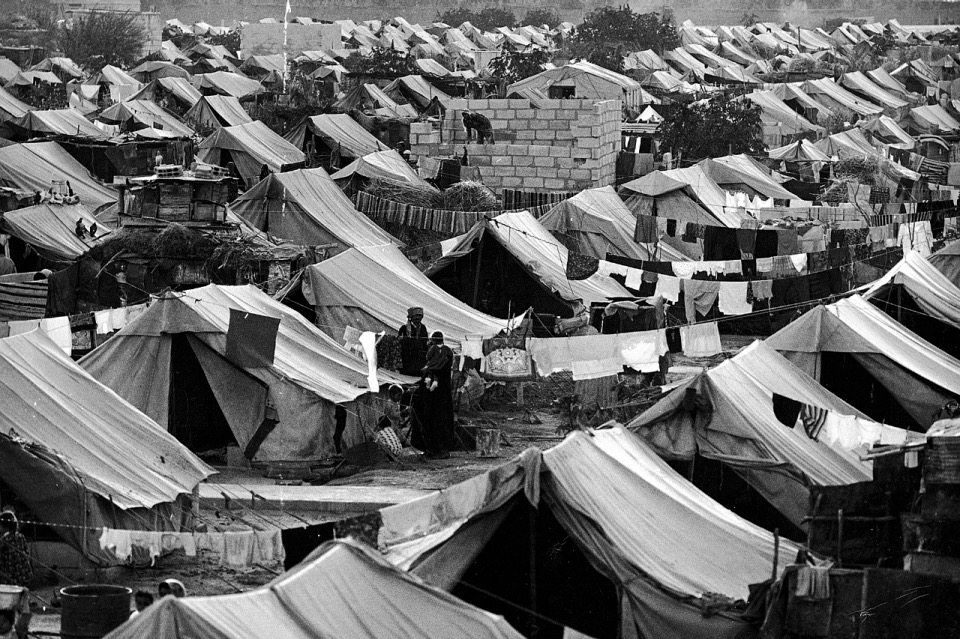 It's International Diversity Day and at Verity La we're taking this opportunity to announce our Discoursing Diaspora writing and arts project.
International Diversity Day (also known as World Day for Cultural Diversity, Dialogue and Development) is a United Nations sanctioned holiday celebrated on 21 May worldwide. It aims to foster community understanding of the value of cultural diversity and encourage people from various backgrounds to live harmoniously. And boy, do we need that right now!
At Verity La we've decided to do our bit by launching Discoursing Diaspora, a project which strives to recognize the work of those living through, or standing in solidarity with those experiencing, diaspora. We wish to support writers and artists experiencing exclusion from the dominant discourse by creating a space for their unique narratives, as well as providing a platform for works which address issues of social justice.
For this project we will accept submissions of poetry, fiction, non-fiction, essay, multimedia – and anything in between. We expect that many of the works will come from people whose English language skills are still developing, and as such, full editorial support will be given to successful submissions by the project's co-editors, Ramon Loyola and Michele Seminara. Works by those who aren't writing from a personal experience of diaspora will also be considered as long as they explore themes of social justice, diversity and inclusion.
Please see our Discoursing Diaspora page for more information and for full details on how to submit to the project. And please spread the word to help get those submissions rolling in!
Our first piece from the Diaspora project is 'The Strong Sunflower', a poem by Iranian asylum seeker Mohammad Ali Maleki, who is currently living in detention on Manus Island.
The Strong Sunflower
Translated from Farsi by Mansour Shoushtari 
Edited by Michele Seminara

Manus Island knew nothing of sunflowers
so I planted some seeds, from my heart, on Manus.
These seeds from a refugee, me,
grew into a flower for the Manus people
and the heat of the sun created new hope in their hearts.
I planted this happiness into the heart of the soil,
I willingly left it as a souvenir—
now in my name I bequeath it
to all who may come.
You, sunflower, are a stranger, like me, on Manus;
I hope you will not be cursed here.
Friends help me stay sane in this land;
I hope your friends, the sun and the rain, will help you.
Sunflower, my people have been disrespected
but I'm happy this island is kind to you,
my sunflower friends
on Manus.
____________________________________________________________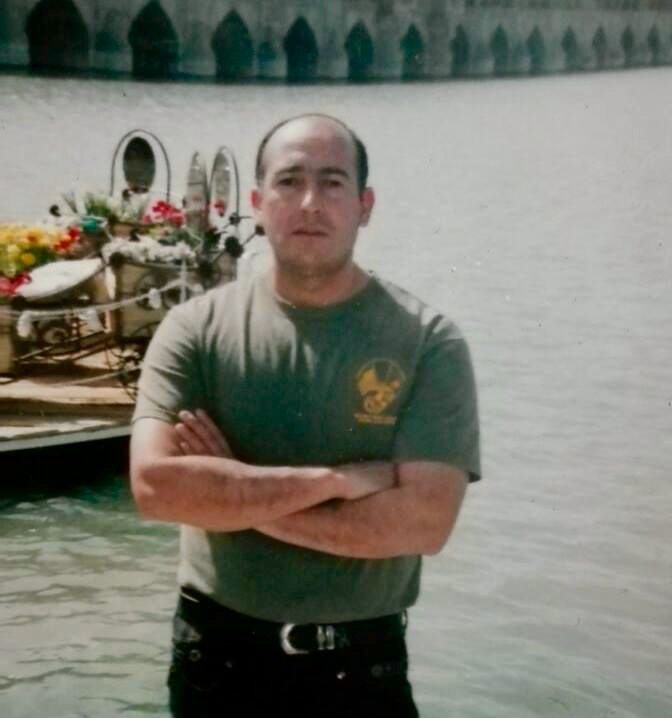 Mohammad Ali Maleki, originally from Iran, was forced to leave his family and country in 2013 and came to Australia as an asylum seeker. He has been detained on Manus Island ever since.
In Iran, Mohammad worked as a tailor and as a prop maker in the film industry. Since living on Manus Island, he has begun gardening and writing poetry, activities which give him purpose and hope.