Posted on March 10, 2017 by Alice Allan in Discoursing Diaspora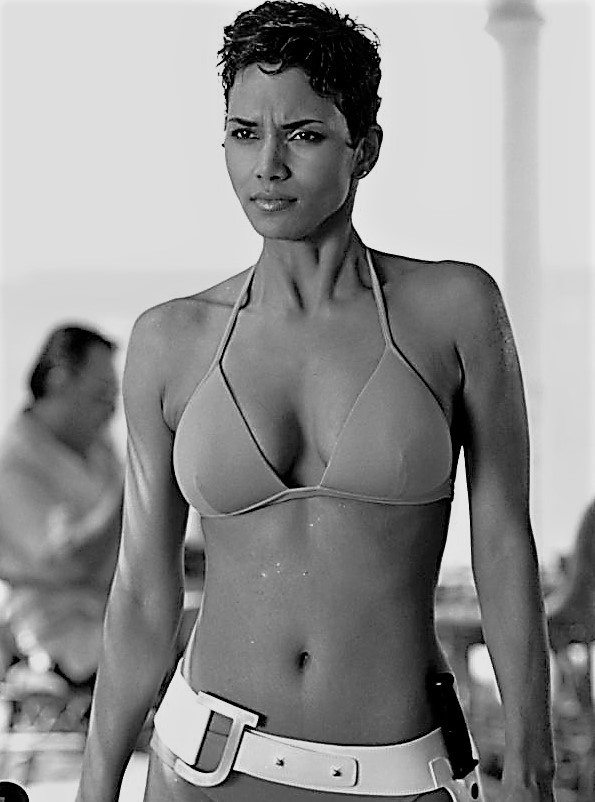 On the verge of this sheer pink
dress fits my childhood fantasy
glass slipper | Inside it
I'm so brown I'm clear White gold
un dress | B(l)onded into celibacy
I'm so blonde I'm pure Blackness
so blue black invisible I explode
in a WHAM!
I'm so B(l)ond I'm action shot awe
mega secret gadget car chase galore
I'll turn those Batwings you gave me
into | Angel | I am so food so smooth
so smoothie mmm so #street dope
You'd be cute in our commercial
but we can't find a mum
of your shade of shade of shade
I'll be your best friend bodyguard
Illegal Maid Refugee Gangsta
I'll dance in the #toostreet boulevard
of Beatnik diversity | I could be a fairy
Princess from a parallel universe
Don't PC me | I'm sorry sweet
Seeking: Preferably Blonde Fairies
I rehearse | I rehearse
#actressjustgratefultohaveajob
I'm dancing dancing dancing
in the #toostreet where I exist
as universal | Red Riding | I am
the hood | Your curved transversal
un dream | I resist your fantasy
that cannot transcend its own lack
of imagination | I am | I can | I exist |
The only barrier to me playing Ophelia
is the colour of your text | The texture
of your lie | The truth born of your
starvation | How you live and let die
Taste my skin golden brown and black
My Terrorist crown glinting, in epitaph
This poem was prompted by the comment that Idris Elba is 'too street' to play James Bond.
____________________________________________________________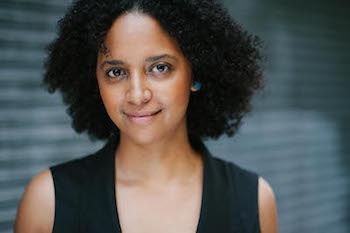 Fleur Beaupert is a Melbourne based poet. Her work has appeared, or is forthcoming, in spaces such as aaduna, 404 Ink, Blue Pepper, Bimblebox 153 Birds, Regime and Cordite Poetry Review.
Posted on February 10, 2017 by Alice Allan in Discoursing Diaspora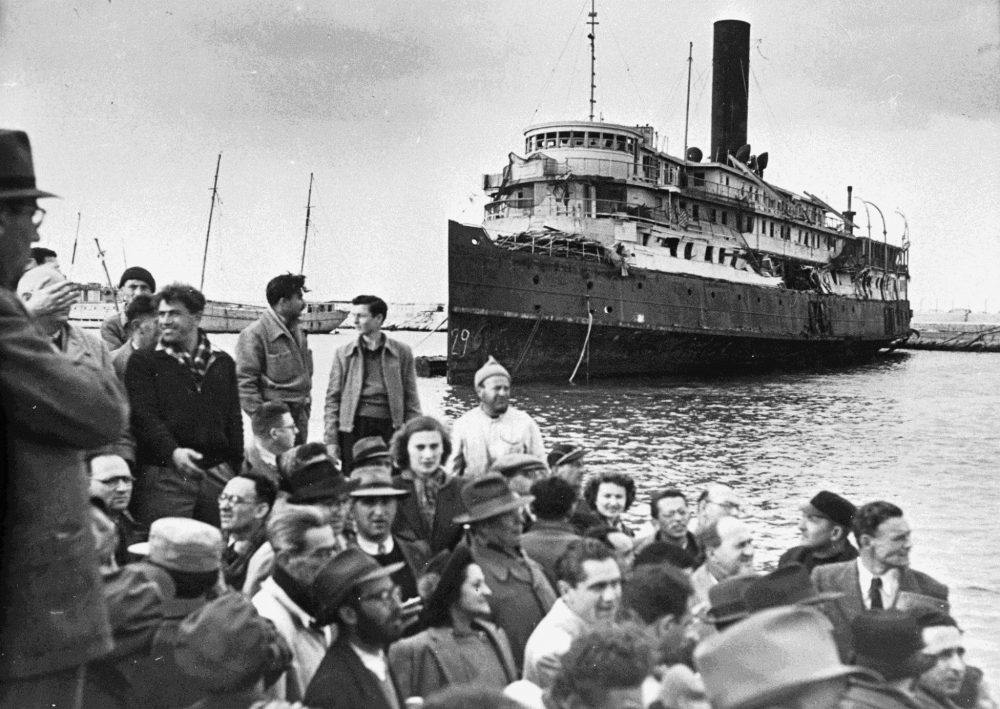 You hold a catacomb of memories.
I wait outside your door to catch fragments.
How much can any of us know
of what preceded? We interrogate
doors we cannot pass through,
look at shadows through keyholes.
*
Can I trace the path of your flight from Egypt
in the old grainy black and white photographs
of a young man and a younger woman
honeymooning in Luxor over sixty years ago,
in the French you speak with an Egyptian accent,
or those long nights playing cards in the lounge room
in clouds of cigarette smoke, the murmuring of
Egyptian voices transplanted across the world
billowing like the sail of a felucca in my childhood sleep?
*
You strolled along the Corniche
in Alexandria when you were a girl,
moved to Cairo,
fell down the stairs and cracked open
your head when you were ten (we can still
feel the scar through your hair),
recall blocks of ice hauled from the street
to the balcony, siestas and lazy afternoons
at The Club, visits to Groppi's.
I imagine a world moving around you
like the intricate workings of a watch:
you were immersed in friends, community,
large family gatherings, a hubbub of siblings,
warm and close. Looking back
from this distance, it seems carefree
like the young woman in the photographs,
but I can see only shadows: and your
mother's early death in childbirth,
your father, your beloved father.
You were caught in the spokes
of history's turning wheel.
A plague of war came closer, Rommel
pushing through the desert to El Alamein,
synagogues destroying their records,
the threads of your life unravelling
— and further unravelling
even as Israel was being born,
even as a tide of refugees,
a great ingathering of the displaced
landed on her shores —
with waves of departure,
family splintering off to America,
to England, to Israel, one after
the other — the mass dispersion
of everything known,
everything familiar, everything.
*
Leaving is not a simple thing:
what is left behind? What comes
with you? What stowaways?
Affix a moment to it:
the act of leaving — boarding ship
at Port Said in 1952;
or the commitment to leaving —
the Australian crew bringing
you a birthday cake,
wishing you 'many happy returns'
and your puzzled response:
'I'm not going back'.
A moment as artifice:
to mark passage, to denote
before and after, despite
the continuum of leaving:
making landfall, arriving
elsewhere, continuing.
*
The Egypt of your childhood
receded before you left,
before you took what few possessions
you were allowed — leaving behind
what was already gone;
taking with you what you imagined
you were leaving —
and boarded the ship to your future
with hardly a backward glance.
The sea parted before you.
You were young then
and the future lengthened into
a fall of manna, a dazzling antipodean
light that you entered
and kept entering for sixty years.
*
But Egypt kept returning —
in accents or turns of phrase,
in phone calls,
in visitors at your door
from Brazil or Europe:
messengers from an earlier life.
In the mornings, the rich smell
of Turkish coffee — Dad going through
the elaborate ritual, the practised
science of making it, his daily gift
of smell, of taste, of texture
from another land, another time.
*
Curious, I went back thirty years later,
returning to the Egypt I had never left
and never known, attached by an umbilicus
steeped in history. I looked to find my face
or its echo in a Cairo crowd,
but the half life of your quarter life is short,
and there were no traces: it takes so
little time to be obliterated, for all the markings
to disappear, buried in a sea of sand.
*
Each year at Pesach we remember the Exodus
in ritual, in food and song, in stories:
your story overlaying the biblical —
exodus upon exodus,
always leaving, lost markings hidden
though marking generation after generation.

____________________________________________________________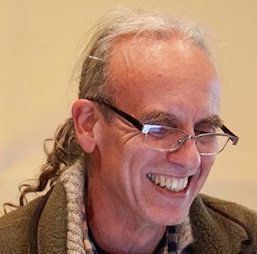 David Adès returned to Australia in 2016 after living for five years in Pittsburgh. He is a Pushcart Prize nominated poet and short story writer and the author of Mapping the World (Wakefield Press / Friendly Street Poets, 2008), the chapbook Only the Questions Are Eternal (Garron Publishing, 2015) and the forthcoming Afloat in Light (UWA Publishing, 2017).
David won the Wirra Wirra Vineyards Short Story Prize (2005). Mapping the World was commended for the Fellowship of Australian Writers Anne Elder Award 2008.
David has been a member of Friendly Street Poets since 1979. He is a former Convenor of Friendly Street Poets and co-edited the Friendly Street Poetry Reader 26. He was also one of a volunteer team of editors of the inaugural Australian Poetry Members Anthology Metabolism published in 2012. His poetry has been published in numerous journals in Australia and the U.S. with publications also in Israel, Romania and New Zealand.
David's poems have been read on the Australian radio poetry program Poetica and have also featured on the U.S. radio poetry program Prosody. He is one of 9 poets featured on a CD titled Adelaide 9. In 2014 David won the University of Canberra Vice-Chancellor's International Poetry Prize and was shortlisted for the Newcastle Poetry Prize. His poems were also Highly Commended in the 2016 Bruce Dawe National Poetry Prize and a finalist in the Dora and Alexander Raynes Poetry Prize 2016.
Posted on November 23, 2016 by Verity La in Discoursing Diaspora

(edited by Ramon Loyola & Michele Seminara)
Proof of Life

By Mark William Jackson
If asked for proof of identity
I can pull a card from my sacred wallet
that lists a name, address & birthdate.
But in too many stretches, if you seek proof of life,
search their souls to find the holes
where memories were thrown like grenades,
a cavum of screams & cries where love died
in a sandstorm of politics & attempts to escape.
Huddled in the hull of a desperate raft,
holding on to family, hoping for a life.
At the end of mine, through grace and luck,
I hope to say, 'I've enjoyed a full life'.
But so many, grabbing for straws,
can only dream of saying, 'we survived'.
Because that's where we all went

By Angelene Karas
1950s. Post-war period. The time when they came by the boatload.
28 days was how long it took to get from Kozani & Vartholomio to Melbourne.
My family, strong and determined, came to Australia when they had no other choice.
'I came here when I was 21.'
'Why, Pappou?'
'Because, where else was I going to go?'
'What happened when you got here?'
'I worked many jobs.'
'Were the people nice?'
'Some were. There was a gentleman who helped me get to Melbourne from the detention centre in Albury.'
'Why were you there?'
'Because that's where we all went. Our rights were shorn like fleece.'
The advice he gave me: this is the lucky country. Work hard. Be somebody.
And—especially—be better than those who came before you.
(because I am a daughter) of diaspora

By Eunice Andrada
i.
and by default—
an open sea,
what language will not meet me
with rust?
They convince my mother
her voice is a selfish tide,
claiming words that are not meant
for her;
this roiling carcass of ocean
making ragdolls of our foreign limbs.
In the end, nothing less than our brown skin
married to seabed.
When I return to the storm
of my islands
with a belly full of first world,
I wrangle together the language I grew up with
yet still have to rehearse.
I play with the familiar rattle of consonants
on my tongue and do not think myself
a serpent.
I am lost in the strangeness of my hometown.
By the street corner, a man in
speaks to me in careful English.
Where are you going?
I don't answer,
offended that he recognised
the mongrel flag I call my face.
I want to say to him, We are the same.
Pareho lang po tayo.
I know my bleached accent,
the dollars in my wallet
sing another anthem.
My voice is an open-casket funeral,
haunted by the questions
How long have you been here? 
How long are you staying?
I am above water,
holding onto a country that can drown
with or without me.
What they don't tell you
about returning home
is that home will have already
forgotten your eyes,
hidden away the poems
you wrote for it.
All of diaspora has felt
it in the backs of their throats:
the joke of being unwanted in a new country,
of being unneeded in your own homeland
where the warmest pulsing thing
has already left.
ii.
I am off the coast of an island eight hours away from my grandmother's old Parañaque apartment. The boatman says I swim well and beckons me to go underwater. He wants me to see what he sees. I unclip my vest and dive. Here, the world is prismatic and unspeaking. I kick my legs into a school of fish. It erupts into blue confetti before drawing together again. There are corals that look like bullions of gold; I remind myself, they, too, are homes for smaller creatures. There is the unrelenting deep and the uncertainty of return. There is my half-brother, Lemuel. Another love the ocean refused to return. I break the water's skin and reintroduce myself to air. I thank him for guiding me. We make the quiet journey back to the mainland, where I plan to waste my money on cheap cocktails and souvenirs. My friend sings under her breath, just loud enough to hear over the motor engine. It is late afternoon and there is the ocean, surrounding us like a reminder. The boat slows to a halt meters away from the shore. The boatmen draw the ladder down to the water and begin to thank us, ushering light-skinned hands down the vessel. One of them turns to me, asks where my mother is from. Iloilo. He nudges the other boatman and they smile, say they could tell from the way I speak. I am reminded of my mother's hurt. How it never failed to sound like a river, no matter how broken her voice had become. How the name for the people she had come from translates to where the water flows down. The boatman says he can tell from the way I speak. I look to my feet. They are lost underwater.
____________________________________________________________

Mark William Jackson's work has appeared in various journals including; Best Australian Poems, Popshot, Going Down Swinging, Cordite, Rabbit Poetry Journal, Verity La and Tincture. For more information visit http://markwmjackson.com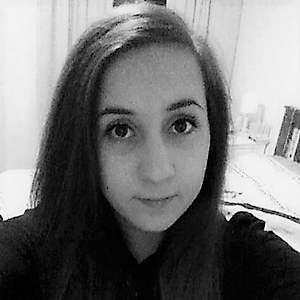 Angelene Karas is a Masters of Teaching (Secondary) student in her final year at Western Sydney University. She is currently volunteering at a Sydney non-for-profit poetry based company. Her poetry has been previously published in the CrUWSible magazine and The Wild Goose e-Literary Magazine. Angelene enjoys The Simpsons, coffee and of course, poetry.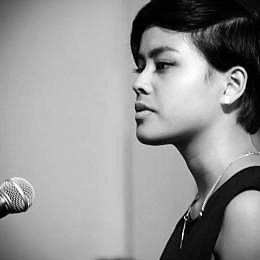 Eunice Andrada is a Filipino-Australian poet, journalist and teaching artist based in Sydney. Her poems have been featured in Peril, Voiceworks, and Deep Water Literary Review, among others. Featured in the Guardian, CNN and other media, her poetry has also been performed in diverse international stages, from the Sydney Opera House to the UN Climate Negotiations in Paris. She was awarded the John Marsden & Hachette Australia Poetry Prize in 2014. In 2016, she was honoured by Australian Poetry as the first of their 30 Under 30 Poets. Her first collection of poetry is forthcoming. 
Posted on November 2, 2016 by Verity La in Discoursing Diaspora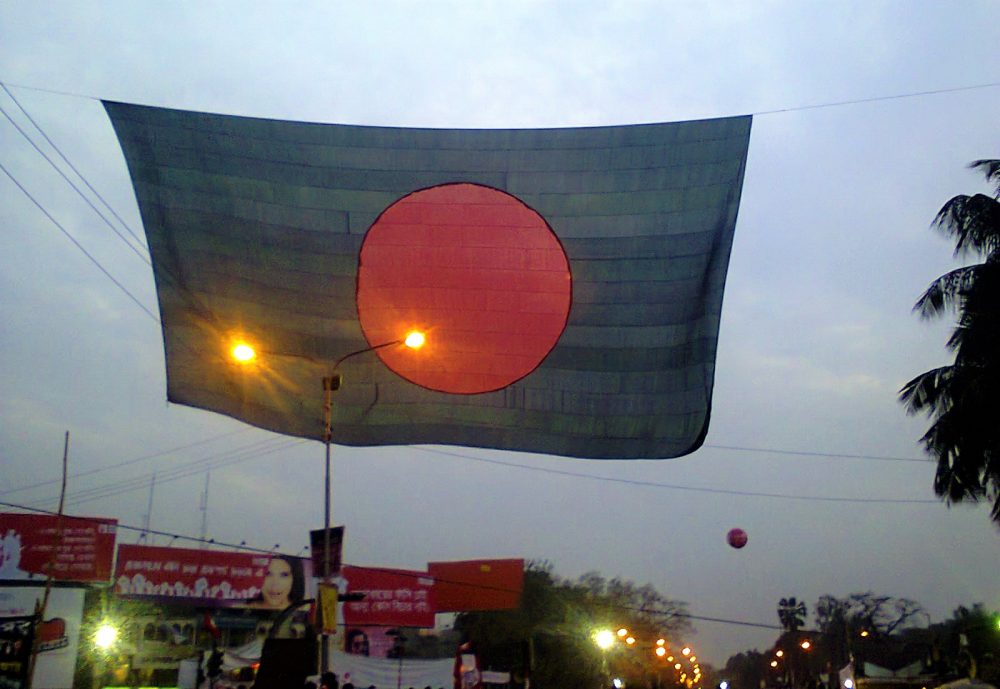 (Edited by Ramon Loyola and Michele Seminara)
Certain concepts of religion are for human welfare, but religious extremism is always devastating for humanity. Therefore, in the interests of humanity, we Bangladeshi secular writers criticise religious extremism and the blind following of any cult, through our poetry, our short stories, essays and blogs. This is why Al-Qaeda, ISIS and their collaborators in Bangladesh always attack secular bloggers, writers, poets and intellectuals first. Many freethinkers like us were put to death, when all we wanted to do was to enlighten the hearts of the youth of our country.
In attempting to do so we have noticed that it is not only the prejudiced and preoccupied religious political parties, but also the so-called secular government, who are afraid of us. When citizens become liberal, they no longer fear protesting against government autocracy and corruption. As a result, the Bangladeshi government has become more lenient towards extremism and has started shutting down all secular activist platforms to appease the extremists.
When there was still freedom of expression in Bangladesh, the younger generation used social media and blogs to express their opinions. The eternal battle between the rational and the radical played itself out on many blogging websites and in social media. This lead to an increased following of rational writers on social media platforms. Bloggers established the 'Public Awakening Platform' ('Gonojagoron Moncho'), and the people of Bangladesh held protests against religious radicalisation in huge rallies in Shahbag.
Sensing imminent danger, Muslim religious extremists led a global campaign, claiming that Islam was now an endangered faith in Bangladesh. They alleged that freethinkers, bloggers and writers, and the views they expressed against radicalism, would lead the Muslim population to become atheists. They called for immediate action to help silence writers and bloggers. Soon after, huge amounts of money came pouring in from the Middle East and other parts of the world. Terrorist organizations such as ISIS and Al-Qaeda came forward with full force to help fundamentalists within Bangladesh.
Simultaneously, Bangladeshi political parties became concerned that votes from radical fundamentalists would be lost (even though these radicals made up only four percent of the dedicated votes cast in national elections conducted over the last twenty years). Government ministers and officials were quoted as saying, 'Ninety percent of Bangladeshis are Muslim. Bloggers must stop hurting religious sentiments'. The government appeared to be becoming more lenient towards extremists, which had the effect of further curtailing the freedom of speech in our country. Secular writers, bloggers, intellectuals and religious minorities suffered brutal oppression, with killings and assaults of these people occurring on a regular basis.
Meanwhile, on numerous blogs and online sites, hatred towards Muslims went into overdrive. This had the unfortunate effect of helping to fuel extremism among ordinary people, the very same people who had originally supported anti-extremist blogs. Ordinary citizens became afraid of religious fanatics, a circumstance that was not assisted by the government's stance of doing nothing to protect innocent lives and of repeatedly denying the presence of terrorist networks in Bangladesh.
Since then, we no longer feel safe in our homes or our workplaces. Death chases us at every moment. In the last three years, Bangladeshi secular writers and bloggers have spent gruesome days and nights under the cloak of fear and apprehension, with many now operating their businesses and performing their work in secret while continuing the struggle against extremism, sometimes even without the knowledge of their own families.
Violent extremists such as ISIS have taken this opportunity to brainwash young people with the ideology of hatred, often exalting the possibility of a caliphate: 'Bangladesh will be the new global frontier for jihadists. Enemies of Islam like America and Europe will be devastated from here'.
The extremists' hate for secular writers and foreigners was reiterated by the devastating murder of seventeen foreigners and three Bangladeshis in July 2016. They attacked a café in Gulshan area in Dhaka City, where jihadists shot all the hostages before slaughtering them using sharp knives and machetes. Some of the dead bodies were found to have been stabbed many times over. Of the five young jihadist culprits, four came from rich families and studied in foreign universities. Only the leader, Khairul Islam, was from a poor family and had studied in an Islamic School.
Nowadays, fanatics are targeting non-Muslims and non-practising young Muslims, with the view to converting and brainwashing them into joining the radical movement, promising eternal paradise after their suicidal death. This situation can only be tackled through knowledge and awareness; through our poems, our stories and our blogs.
With the rise of violent extremism, we, the innocent writers, have become so preoccupied with the task of preserving our lives that we are now failing to deliver our most important duty: to enlighten the youth of Bangladesh with knowledge, science and ideas in order to attain peace and prosperity for our nation.
Each year, world 'superpower' countries spend billions of dollars on the 'war on terror'. But how will war solve this hatred? When will they understand that this so-called 'war on terror' is actually creating more terrorists? The international community needs to maintain a strong global platform to support writers at risk if they wish to counter terrorism. They need to help strengthen the capacity of free speech organizations and provide financial support so that threatened writers can be swiftly assisted.
Martin Luther King Jr. once said: 'The ultimate tragedy is not the oppression and cruelty by the bad people but the silence over that by the good people.' Half a century later, this remains true.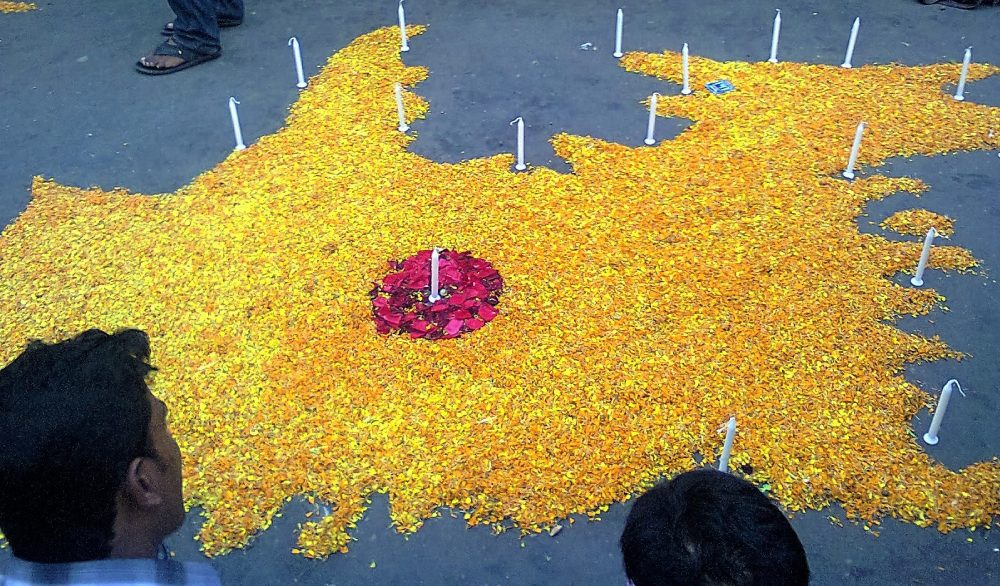 ____________________________________________________________
Kallol Majumdar is a Bangladeshi Author.
Posted on September 16, 2016 by Verity La in Discoursing Diaspora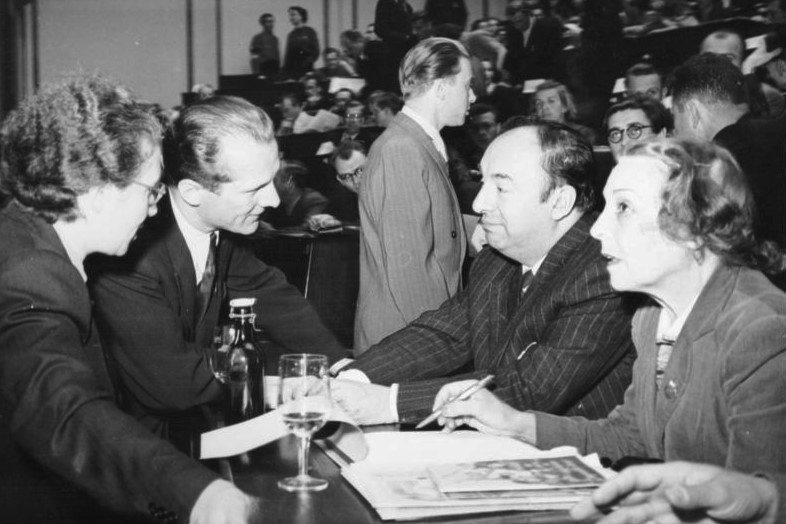 (edited by Ramon Loyola) 
Changing Places to Sleep Not for Political/Security Reasons After the Reading at Sappho Last Night (Juan Garrido-Salgado)
To Beth Spencer and Claudia Taranto
I
It was a cold and wonderful night to catch up with poets.
A long conversation with Stuart Cooke on Pablo de Rokha & Nicanor Parra.
A conversation on Valparaiso & Chilli Picante. He missed it at meals, he said
in a Chilean accent.
To listen and laugh with Ouyang Yu, Claire Nashar and Beth Spencer,
their poems of life's luggage
creating sounds and stresses on the English vowels
and Chinese/Spanish consonant accents.
Making Australia an open mic today
were ten readers, young and serious. It was a great birthday celebration
for Neruda on the 12th of July.
Sappho Bookshop was a ship anchored at the shore
of Isla Negra… voices, accents, simple gifts to the poet assassinated on September 1973.
Believe me, Toby Fitch, I saw you there as the Captain of our journey
into the sea of verses and conversations.
Believe me, David Ades, I saw you there as one of Neruda's ancient figureheads.
 II
Yesterday after the reading, I was a child standing still
at my mother's front door
with no key; only an electronic card.
An empty room keeping a vigil for a dying ghost in the white bed.
Beth and Claudia offered for me to sleep in Claudia's son's room, Ramón,
who was travelling in Colombia.
My stillness disappeared.
I felt my mother smile on the other side of the moon.
Ramón's room was as warm as when I was Ramón
in Chile in 1983 on my clandestine bed,
in places where I stayed with compañeros.
Yes. I was Ramón, Samuel o Bernardo —
Never introduced myself with ID for security reasons.
Ramón was my name last night; I slept underground snuggled up in my memory
but my dreams were real.
I woke up with the dogs barking & hunting the moon's shadow at the door.
I, sleeping south of what used to be.
Durmiendo hacia el sur de lo que un día fui.
Whilst I Was Here With You and Living on the Other Side of the World…  (Ariel Riveros Pavez)
I am unsure
how many languages I spoke
and what algorithmic cycle
under 5, 8 and 13
I revolved around
English to touch
the old fallows
of Chaucer and
the mappa mundi of sea monsters
speaking and stretching my arms
under water
talking in the seafarer's currents
that drowned sailors only know
like the keys they carry
Spanish, with an embarrassed foil
enough to walk by promenade
port and Plaza de Armas,
less the concrete quality
of those who work
and transact a living with
the persistent white-collared
clerks and managers
close enough to read
newspapers as poetry
and poetry as prosaic newspapers
the crooked cinema of
otherness
as otherness
and the bruised dreams
left sleeping by English
Mathemata, an open
algebra where integral
consistencies internal
were decentered
where equations
muttered like Rimbaud's
j'suis l'autre

and nominally it was a base 5
and the hub to the spheres as
sprawled spectrum
penta to pata
a genetic Patagonian
a phantom vault
without horses
ancient megafauna as
morphogenesis
an inheritance of invisibility
where a matriarch's thoughts
by magic, eventuate after
one moon's passing
and the language that crossed
the world, linked cells
reproducing old worlds
capturing with leaped hands
the promise of constants
and the hypnosis of fault lines
as I looked into chasms
to say
the abyss itself is a world
but not one meant for humans
without wings
I made those wings and
there was a ground to the fathomless
there was no light
yet in the melee between
myself and the civilised world
a purple torch appeared
and I saw nothing but ground
and a long flight back to the earth's
surface, back to the ravines and horizons
where all there is, is light
and where the abyss afforded
me rest
and I smiled
not fearing creature
nor monster in any moon's passing.
* This poem previously appeared in Southerly 74.1 (2014)
____________________________________________________________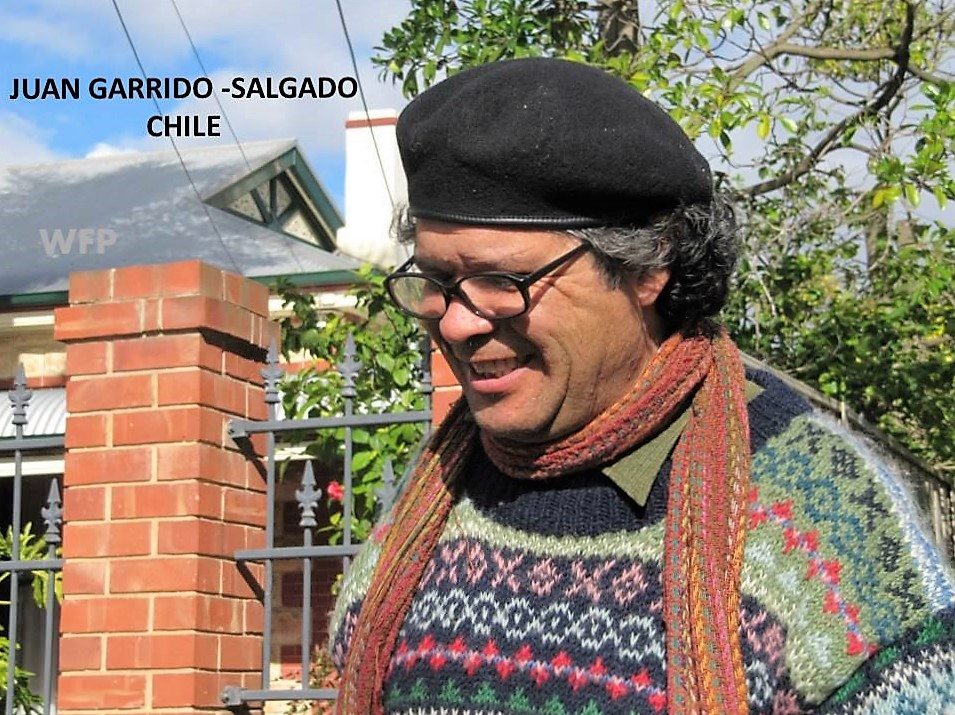 Juan Garrido-Salgado is a political refugee who immigrated to Australia from Chile in 1990, fleeing the regime that burned his poetry and imprisoned and tortured him for his political activism. He has published five books of poetry and his poems have been widely published in a variety of literary journals. He has translated works into Spanish from John Kinsella, Mike Ladd, Judith Beveridge, Dorothy Porter, MTC Cronin, Samuel Wagan Watson and Lionel Fogarty, including Cronin's Talking to Neruda's Questions (2004). He has translated five Aboriginal poets for Espejo de Tierra/Earth Mirror Poetry Anthology (2008). One of his stories has been published in the anthology Joyful Strains — Making Australia Home, edited by Kent MacCarter & Ali Lemur (2013). With Steve Brock and Sergio Holas, Garrido-Salgado also translated The Trilingual Mapuche Poetry Anthology (2014) into English.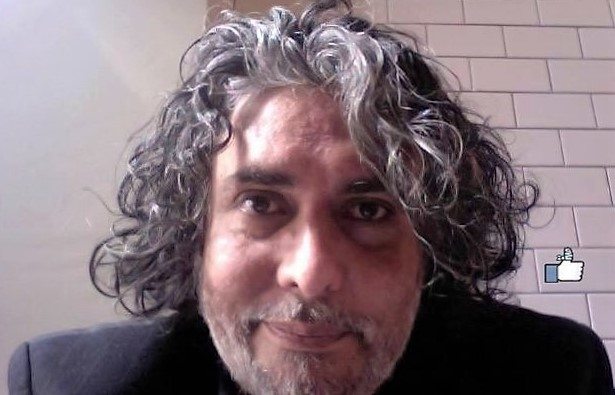 Ariel Riveros Pavez is a Sydney based writer and translator. His works have appeared in Southerly, Contrappasso Magazine, Mascara Review, FourW  and Forgetting is so Long Love Poetry Anthology. He has published a chapbook of short stories, Self Imposed House Arrest, among many other publications. Find out more about Ariel on his blog.
Posted on July 22, 2016 by Verity La in Discoursing Diaspora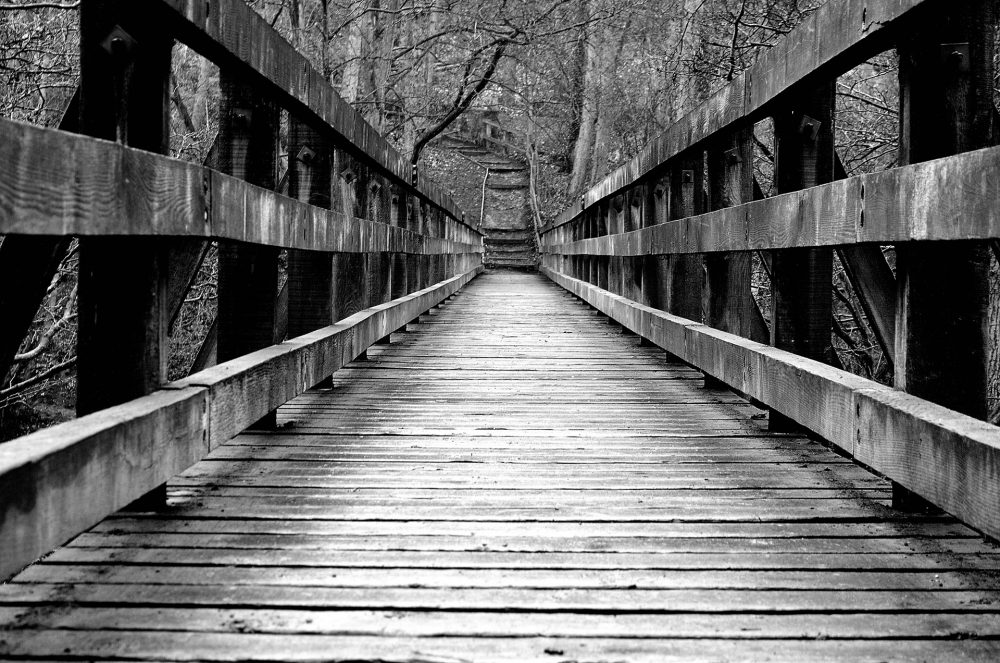 The Bridge I Must Walk Across
Is this what it means to be lost?
Stuck inside my skin —
unable to shed it, unable to grow another —
I am between desolations:
between the man I have been
and the man I must become.
My life's stories are in flames,
becoming black smoke, ascending.
Who will speak now the tales of the ancestors,
who will listen, who will hear?
Who will be guardian of their old ways,
who will tend to their burial grounds,
calm them in their restless prowling?
I am a vessel for what I carry, untranslatable,
legacies it has taken a lifetime to learn:
who will pour me out, who will drink me?
Who will read to me this new book
of the night sky, its panoply of trembling stars?
Who will decipher the strangeness all around,
who will gather all the broken shards?
How can I discard myself, all that I am?
I am becoming a stranger inside my skin,
my children becoming
the bridge I must walk across.
This Shall Not Be Taken
All this talk of beginnings —
as if we could unwind ourselves
from our own history,
from the cultural baggage
that is the frame, the walls, the house,
as if it is destination that matters
and not journey.
Beginnings go back
to where we cannot go:
the road ahead opens
as the road behind closes
and what has been left there
and what is known.
What we drag with us
in our nakedness
leaving furrows in the path:
the weight of our dispossession,
the dead gods of our childhood,
thicknesses of scar tissue.
We promise each other nothing,
know that even if we stop
arrival is illusion.
Wherever we are,
we have dust on our feet,
we huddle like timid sheep,
we look for shelter in each other's eyes:
the only place we can find it.
Welcome
Come to strange and distant shores.
Come to a strangeness of birdsong
and leaf, where the sun burns differently
in the sky and there is no sureness of foot.
Come, where you will trip and stumble
on hidden rocks of language and meaning,
carrying your baggage of other customs,
your baggage of kin and history,
carrying fears and hopes for safety,
the color of your skin, the ill-fitted
speech of your tongue.  Come, find
welcome where there is welcome,
however sporadic, however cautious.
Feel the warm breeze of welcome
on your cheek, rough hewn but not unkind.
Rest in the shade of the tree of welcome,
its gnarled limbs, its broad canopy.
Plant your seeds nearby
where they can take root, grow strong.
This will be your home now,
where you, in turn, will open your arms.
* 'The Bridge I Must Walk Across' and 'This Shall Not Be Taken' were first published in Social Alternatives
* 'Welcome' was first published in Philadelphia Poets
____________________________________________________________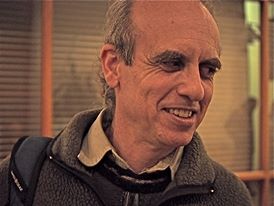 David Adès has recently returned to Australia after living for five years in Pittsburgh. He is a Pushcart Prize nominated poet and short story writer and the author of Mapping the World (Wakefield Press / Friendly Street Poets, 2008) and the chapbook Only the Questions Are Eternal (Garron Publishing, 2015).
David won the Wirra Wirra Vineyards Short Story Prize (2005). Mapping the World was commended for the Fellowship of Australian Writers Anne Elder Award 2008.
David has been a member of Friendly Street Poets since 1979. He is a former Convenor of Friendly Street Poets and co-edited the Friendly Street Poetry Reader 26. He was also one of a volunteer team of editors of the inaugural Australian Poetry Members Anthology 'Metabolism' published in 2012. His poetry has been published in numerous journals in Australia and the U.S. with publications also in Israel, Rumania and New Zealand.
David's poems have been read on the Australian radio poetry program Poetica and have also featured on the U.S. radio poetry program Prosody. He is one of 9 poets featured on a CD titled 'Adelaide 9'. In 2014 David won the University of Canberra Vice-Chancellor's International Poetry Prize and was shortlisted for the Newcastle Poetry Prize. He was recently Highly Commended in the 2016 Bruce Dawe National Poetry Prize.
Posted on June 22, 2016 by Verity La in Discoursing Diaspora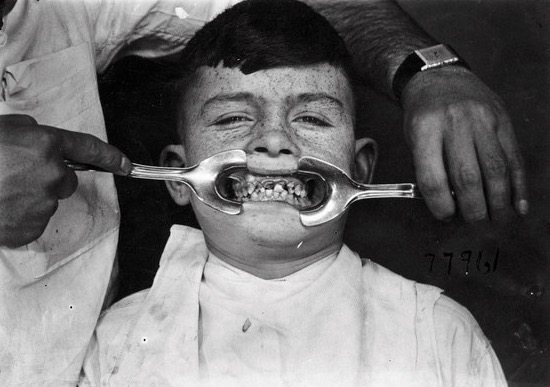 Black wire swirls the blade of the sun on blue.
Isolation is sweaty. Isolation is hot.
Smell of frying fish permeates the sphere.
Sphere is small. Sphere is caged in doubts.
My daughter crafts a snail necklace.
I hook its ends at the back of my love's neck.
A hundred eyes watch me unzip emotion.
Hands are God. Hands are lonely.
We wait for the people from the government.
Government is. Government is.
____________________________________________________________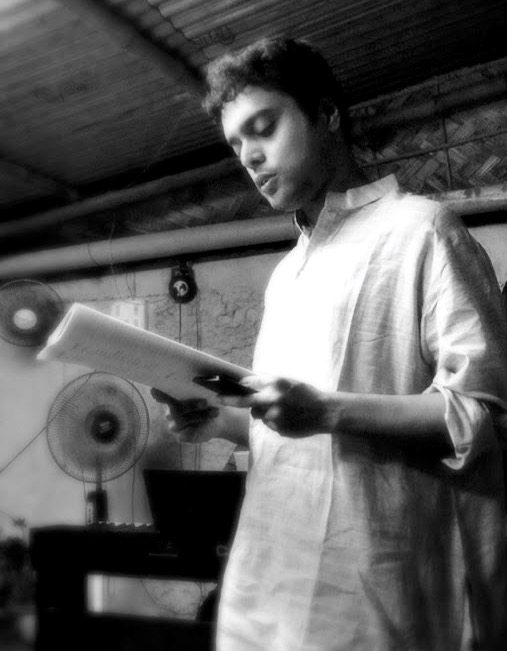 KUSHAL PODDAR is the author of three collections of poetry: The Circus Came To My Island (Spare Change Press), A Place For Your Ghost Animals (Ripple Effect Publications) and Understanding The Neighborhood (BRP, Australia). His work has appeared in Men In The Company of Women, Penn International MK and Vine Leaves Literary Journal's Best of 2014, and he was Tupelo Press's featured poet for the month of December. He lives in Kolkata, India, where he is editor of the online magazine Words Surfacing, and writes poetry and fiction when not engaged in his day job as a lawyer in the High Court of Calcutta and as an English Language Trainer in various universities. Scratches Within is forthcoming.
Posted on May 21, 2016 by Verity La in Discoursing Diaspora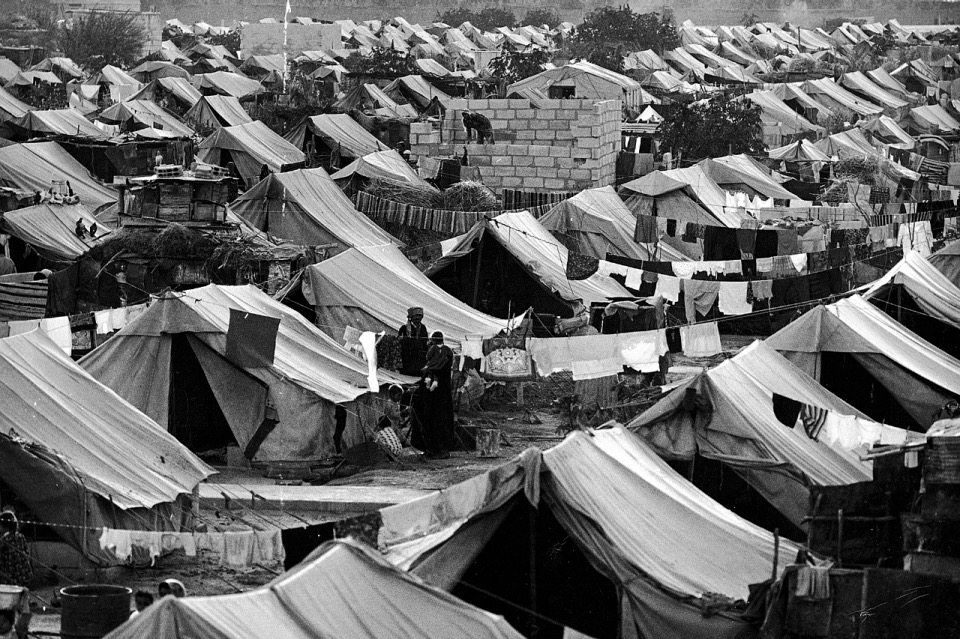 It's International Diversity Day and at Verity La we're taking this opportunity to announce our Discoursing Diaspora writing and arts project.
International Diversity Day (also known as World Day for Cultural Diversity, Dialogue and Development) is a United Nations sanctioned holiday celebrated on 21 May worldwide. It aims to foster community understanding of the value of cultural diversity and encourage people from various backgrounds to live harmoniously. And boy, do we need that right now!
At Verity La we've decided to do our bit by launching Discoursing Diaspora, a project which strives to recognize the work of those living through, or standing in solidarity with those experiencing, diaspora. We wish to support writers and artists experiencing exclusion from the dominant discourse by creating a space for their unique narratives, as well as providing a platform for works which address issues of social justice.
For this project we will accept submissions of poetry, fiction, non-fiction, essay, multimedia – and anything in between. We expect that many of the works will come from people whose English language skills are still developing, and as such, full editorial support will be given to successful submissions by the project's co-editors, Ramon Loyola and Michele Seminara. Works by those who aren't writing from a personal experience of diaspora will also be considered as long as they explore themes of social justice, diversity and inclusion.
Please see our Discoursing Diaspora page for more information and for full details on how to submit to the project. And please spread the word to help get those submissions rolling in!
Our first piece from the Diaspora project is 'The Strong Sunflower', a poem by Iranian asylum seeker Mohammad Ali Maleki, who is currently living in detention on Manus Island.
The Strong Sunflower
Translated from Farsi by Mansour Shoushtari 
Edited by Michele Seminara

Manus Island knew nothing of sunflowers
so I planted some seeds, from my heart, on Manus.
These seeds from a refugee, me,
grew into a flower for the Manus people
and the heat of the sun created new hope in their hearts.
I planted this happiness into the heart of the soil,
I willingly left it as a souvenir—
now in my name I bequeath it
to all who may come.
You, sunflower, are a stranger, like me, on Manus;
I hope you will not be cursed here.
Friends help me stay sane in this land;
I hope your friends, the sun and the rain, will help you.
Sunflower, my people have been disrespected
but I'm happy this island is kind to you,
my sunflower friends
on Manus.
____________________________________________________________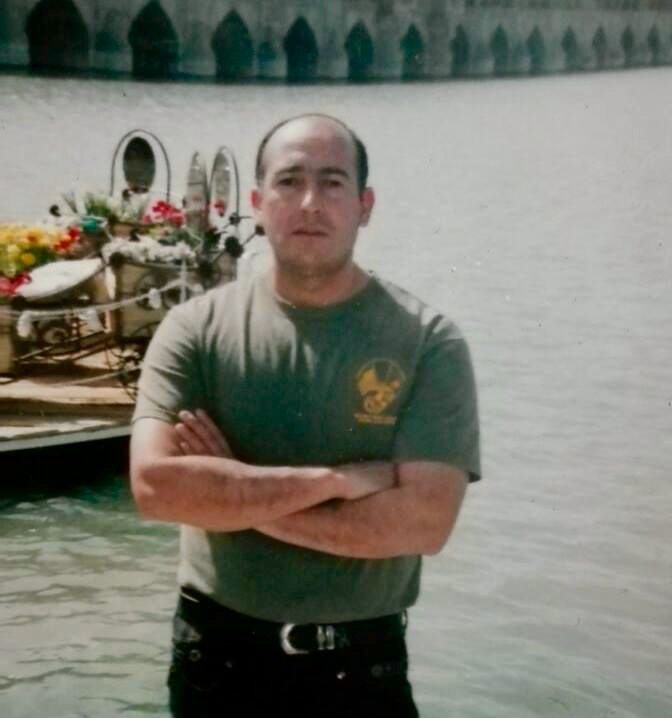 Mohammad Ali Maleki, originally from Iran, was forced to leave his family and country in 2013 and came to Australia as an asylum seeker. He has been detained on Manus Island ever since.
In Iran, Mohammad worked as a tailor and as a prop maker in the film industry. Since living on Manus Island, he has begun gardening and writing poetry, activities which give him purpose and hope.