Posted on October 27, 2017 by Alice Allan in Verity La Reviews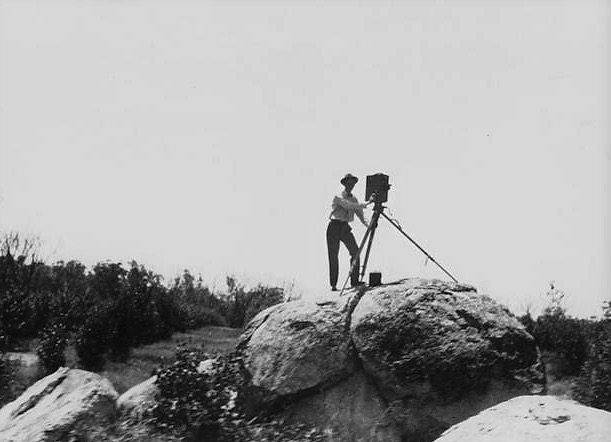 Review by Kathryn Hummel
Edited by Robyn Cadwallader
A land as vast as Australia is well-suited to capturing through snapshots, for viewing separately or stitched together in a panorama. In many ways the snapshots' literary equivalent, works of Australian short fiction, are created regularly and convincingly: idiosyncratic of frame but requiring no great effort to locate them in the landscape from which they derive. Recent collections, Habits of Silence by Stephanie Buckle and So Much Smoke by Félix Calvino, have been put together with a similar assuredness and piercing eye for capture, particularly concerning narratives marginal to the mainstream.
An overwhelming weight could lie upon the whole mechanism of speech,
from the thoughts of what you would say, which one by one are
relentlessly rejected; to the courage to speak them, which is consumed by
the bile swilling in your stomach; to the cringing, self-defeating apathy of
the tongue that would have to form the words. Silence is safe. Silence
commits to nothing.
Far easier to be silent than to speak.
('The Silence' p64)
Throughout Habits of Silence, Stephanie Buckle shows skill in examining the absence of noise from various angles, as if it were a clear rather than cloudy proposition. In 'Material Remains', silence becomes a Millennial tragedy, observed as texting and social media browsing and distilled as isolation, a lack of intimacy and trust between a grieving teenager and his mother: 'I'm sorry I'm upsetting her but she'll get over it, like she's got over Scott. I can't deal with her. I can't help her. I just want to be left alone' (p33).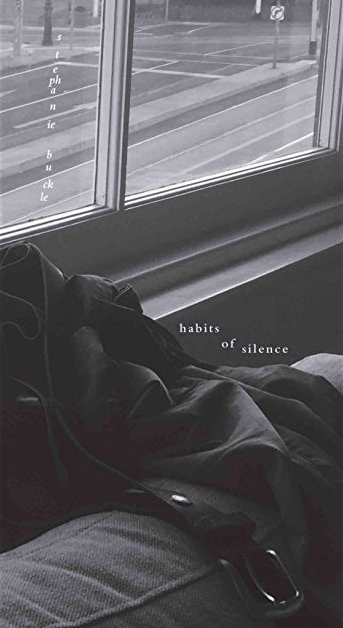 Buckle's tone, bending through various characters and their narratives, is sharply contemporary and as bleakly recognisable as any suburban backyard. 'Lillian and Meredith' charts the romantic fascination Lillian, in residence at an aged care community, develops for newcomer Meredith. Their separation isn't as surprising as sadly inevitable, initiated by carers and their institutional discourse: 'Anyway, this is just the icing on the cake. She's very inappropriate and disinhibited around Meredith, it's a really unhealthy relationship and it's upsetting the other residents'.(p15) Under the cover of silence, Buckle articulates the act of feeling as primary and the consequences of reality as secondary, although the stories she tells are far from fantasy. Frequently addressing the politics, economics and ethics of aged and mental health care facilities and the truncated emotional and erotic experiences of their residents, Buckle erects a black mirror to reflect the socio-political climate of their composition. Her writing evokes elements of Sonya Hartnett's work, without the gothic tones: even with occasional lapses into self-consciousness, Buckle's exploration is very real and just as frightening. In 'Us and Them', a mental health facility doesn't have the resources for intensive counselling required by a resident; in 'Frederick', the need for psychiatric attention does not come from patient to carer but from one carer to another.
With such adherence to reality beyond the page, Buckle's careful language often drops below pared-down. In some stories, as in 'The Silence', which dwells on the relationship between two elderly brothers, the understatement becomes almost abstract, lessening the emotional draw. The final image of George looking 'down at his beer, turning the can slowly in his hand' as silence 'settle[s] around them' (p79) could perhaps indicate the futility of trying to break longstanding silences, but doesn't break through the surface of the characters' suspension. At other times, Buckle supplies some excellent visual sketches: '…another glance, almost too quick to spot, slides off me' ('A Lovely Afternoon' p83). The dialogue between Buckle's characters is at times uneven — unexciting between Steve and Emma in 'Choices' and the hikers in 'The Man on the Path', but well-observed and paced between allies Jeannie and Zoe in 'A Lovely Afternoon':
'Shelley's always getting me into trouble,' Zoe says. 'It's not fair.'
'No, it isn't,' I say.
'My friend Lauren gave me a book, and Shelley can't even read yet but she said we had to share it.'
'Perhaps she's jealous because she didn't get anything,' I offer.
'Even if she had, she still would've wanted my book.'
When some people think you've got something you shouldn't have, I want to say, they've just got to try and spoil it for you. (p84)
The effect created by the stories in Habits of Silence is cumulative, its richness coming across in the details of dogged attempts to find value in desolation and loneliness ('Sex and Money'); the longing for intimacy in any form ('Us and Them'), and the silent tragedy of human beings going about their rigidly patterned lives ('Fifty Years').
Félix Calvino's So Much Smoke is crisply blurbed, setting up readers to expect semi-autobiographical stories from the Galicia region of Spain and migration to Australia around the 1970–80s. While the influence of journeys pulses evenly through the collection, Calvino is expressively concerned with ritual, some of which bind his characters to their origins, others signifying their physical and mental advancement in the world. In 'They Are Only Dreams' and 'The Hen', the rites are of passage, with children coming into, or attempting to come into, their identities as mature beings; while 'Valley of the Butterflies' charts Julián's entry into a darker adulthood suggestive of manipulation and conscious harm. The unexpected confidence between Pascual and the narrator in 'What Do You Know About Your Friends?' is prompted by a ritual formed in a new setting:
Half a dozen of us, all in our mid-twenties and all with no more than three years in Australia, were in the habit of dropping into the pub late on Saturday afternoon for a few beers and a chat on the way to our girlfriends, dinner, or just a night on the town. (p11)
The preparation and sharing of meals is described as an integral part of domestic life regardless of the degree of happiness within the home: 'The Smile' depicts a lunch gathering where guests are lulled into silence by Consuelo's nostalgia-inducing home cooking, as well as a comfort meal of chicken and potatoes following her death. Within Calvino's wide exploration of ritual, silence occasionally features: in stories of migration, where present dwelling on past lives is regarded as a dangerous pastime, silence is a rite of survival. Silence is also politicised through Gabriel in 'The Dream Girl', who reflects on the choice of language as an expression of cultural freedom:
What right has a government to subordinate—in the long run to murder—one language that is the property of all to replace it with another language in the quest for personal and nationalistic glory?  (p120)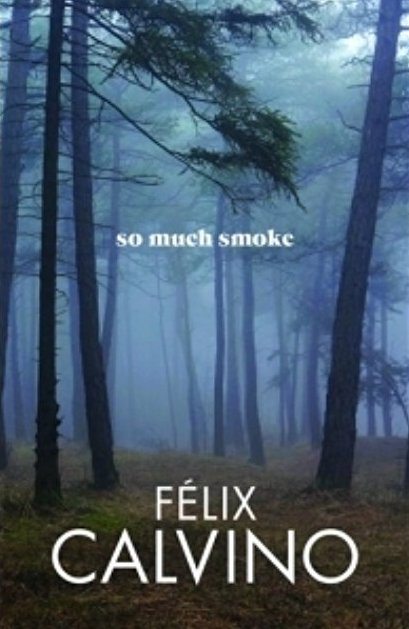 With So Much Smoke, as with Habits of Silence, it is worthwhile to ask whose voice is, in general, quietened — similarly to Buckle, Calvino articulates the narratives of the lesser-heard. The characters he identifies as migrants are shown dealing with implications of difference and the tension between their origins and present locations. Pascual's sharing of a family tragedy with a fellow migrant is seen as 'a flaw in the armour of his carefree mask' behind which, in the narrator's opinion, painful secrets should remain (p15); elsewhere, a group of friends reflects on 'the life they had left behind and what they missed most as migrants' (p52), thereby reducing their feelings of isolation. Told in implicit retrospect and with a sincere lack of ironic reference to contemporary immigration policy, Calvino's stories of migration to Australia depict a Golden Age of this iconically hospitable and tolerant land: Fidel remarks that 'in Sydney, we had discovered peace and joy and self-reliance. We were living our lives. The living like wounded animals searching for a place to hide was over' (p104). With the same lack of irony, Calvino emphasises the fabled virtues of family, education, hard work and fidelity when, for example, the uncomplaining José is rewarded with riches at the conclusion of 'The Road'. Given a non-laying chicken to slaughter, the boy in 'The Hen' is told by his mother, 'Make it quickly so she does not suffer…' (p5); while the remembered recognition of his parents' 'rituals of love across the kitchen table' partially redeem the seedy John Benson of the eponymous story (p33). These details, sanguine and unsentimental, have the effect of illuminating a world beyond this variegated, rarely meritorious reality: within So Much Smoke, as it should be outside the text, migrants retain their humanity, education is a dignified goal, and culture and memories are treasured and preserved.
Keeping the reader engaged can be challenging for short fiction collections with multiple narrative trajectories and emotional pitches. Calvino's collection could benefit from greater tautness, particularly in the lengthy central narrative 'The Smile', which includes an extended, dreamlike account of Fidel and Consuelo's backstory. At other times, the dialogue is blurred by a similarly surreal tone that's often formal, rather like a stilted translation:
'Where does that broadcast come from?' José asked.
'The radio is Fidel's baby,' Consuelo replied. 'Hasn't he shown it to you yet?'
('The Smile' p83)
In the dialogue-driven 'They Are Only Dreams', the same technique sets a portentous tone, highlighting the threat that the anonymous girl's augury poses to peaceful village life. 'So Much Smoke' is murky in emotion and writing — 'an incestuous relationship between lantana and passionfruit vines' (p29) — and strewn with language ('porch', 'mailbox' and 'apartments') that seems too modern to be a deliberate contrast against the story's implied retro setting. Quite possibly it is the nostalgic tint in Calvino's writing that provokes a comparison to bygone writers like Ernest Hemingway. Calvino is similarly lean, and frequently elegant, in his powers of description: 'After the leaves turned gold, they tended to the corn and the potatoes and the wood for winter' (p17). So Much Smoke is noticeably male-focused, with attention given to inter-generational relationships and friendships between men; female characters are present but lacking somewhat in dimension.
While Buckle engages with and minutely examines reality to the edgy benefit of her work, Calvino is more mellow and reserved without being detached from reality: both occupy places of instantaneous belonging in the current literary landscape, fulfilling a need to have short fiction emit starker and softer lights by turns. Habits of Silence and So Much Smoke attest to the valiance of short fiction of and in contemporary Australia, and to the intrigue of the images captured by their authors. 
Habits of Silence
Stephanie Buckle
Finlay Lloyd, 2017
202 pages, $22
So Much Smoke
Félix Calvino
Arcadia, 2016
144 pages, $29.95
____________________________________________________________
Kathryn Hummel is a writer, researcher and poet: the author of Poems from Here, The Bangalore Set and The Body That Holds. Her new media/poetry, non-fiction, fiction, photography and scholarly research has been published and presented worldwide (Meanjin, Cordite, Rabbit, The Letters Page, Prelude, PopMatters, Gulf Times, Himal Southasian), and recognised with a Pushcart Prize nomination and the Dorothy Porter Prize at the Melbourne Lord Mayor's Creative Writing Awards. Kathryn holds a PhD for studies in narrative ethnography and lives intermittently in South Asia. Her activities can be tracked @ kathrynhummel.com.
Posted on February 27, 2015 by Verity La in Novel Excerpts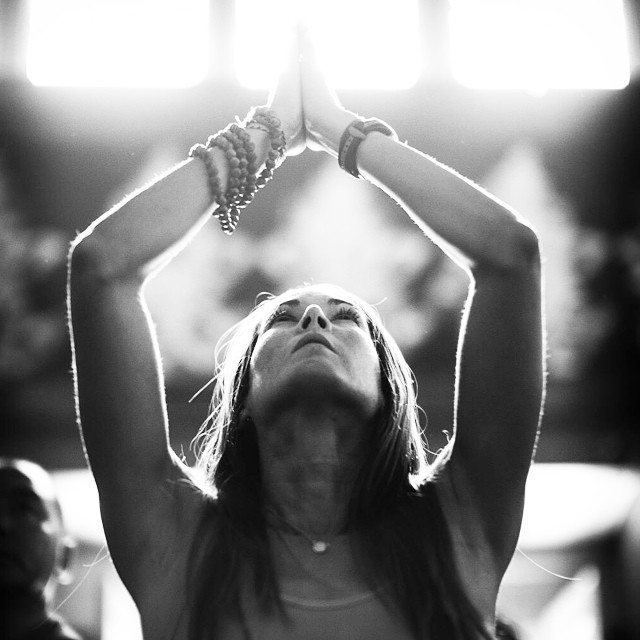 I had always wanted to be a jongleur, to leap from the shoulders of another, to fly and tumble, to dare myself in thin air with nothing but my arms and legs to land me safely on the ground. An acrobat is not a bird, but it is the closest a person can come to being free in the air. The nearest to an angel's gift of flying.
But that was as a child, when my body was secure, like that of a boy, and I felt myself whole and able to try anything. That was before my arms and legs grew soft and awkward and my woman's body took away those strong, pliant surfaces of skin, before I knew I could bleed and not die or, worse still, carry a life inside me and die because of it.
In spite of my body, the dream remained. It was the idea that I loved; I understood enough of the world to know that I could never be a jongleur.
I remember Roland especially, though in my child's fancy I called him Swallow. He was part of a traveling troupe that visited our town one market day and began to perform in the middle of the crowd, the music and the colors of the costumes nudging us to stop and watch. A circle formed, with Swallow as its center. His costume was gray striped with red, his face painted with blue on his cheeks and forehead and red on his nose. He balanced the hilt of a sword in each hand, the blades standing tall above him, and danced, lifting his knees, pointing and scooping his feet in front and behind. When he stopped, his confrere gently placed an apple on the tip of each blade. Making sure they were still, the balance certain, Swallow stepped right then left, forward and backward, a slow and graceful single carole, smiling at us all. Finally he threw the swords up and caught them in one hand—though someone shouted, 'Blunt, you fraud'—and gathered the apples with the other. He bowed deeply and ran to join his companions, who were building a tower, three on the bottom then two on their shoulders. With dancing feet, Roland climbed from leg to arm to leg to arm and onto the shoulders of the men on top. He stood still for a      moment, arms in the air, stretching out to the heavens, face tilted up, then leaped and tumbled. I gasped to see him swoop like a swallow in the gray sky beyond. He landed surefooted and still on two slippered feet, and the six men formed a line, bowed deeply, then turned around, pulled down their breeches, and farted at us, one at a time. The crowd laughed and cheered but I was still leaping in the air with Swallow.
When I saw him later that day with his face cleaned of color, I saw his nose was not at all like a swallow's beak, but sat to one side of his face as if it had been dough flattened by a rough hand. He told me he had fallen when learning to tumble; his own knee had broken his nose as he landed.
The day after I was enclosed I thought of Swallow. I'd thrown away everything in this world and leaped into the air, lighter than I'd ever been, flying to God, who would catch me in his arms. Here, like Swallow, I was a body without a body. Even inside the thick walls of my cell I felt I could see the sky all around me, blue and clear, and I thought I had what I wanted.
I didn't know then that I had landed on hard ground and broken my bones with my own body.
The Church of St. Juliana
Hartham, English Midlands
St. Faith's Day, October 6, 1255
I was near the door, where women should stay. The floor was hard, refusing me, though I lay facedown, my arms out- stretched, embracing it, wanting this life, this death. I knew there were people nearby, those from the village who had come to look or pray, but I saw none of them. Voices in the sanctuary that seemed so far away sang a dirge, a celebration of loss, prayers for me. I knew the words: I had read and reread them, memorized them, prayed on them, but now they were nothing but sound. The dank cold of stone crept into my bones; I did not feel the drops of water on my back, their chill blessing. I had become stone.
The bishop lifted me to my feet, my legs leaden, and guided me toward the altar. I took the candles they gave me; now a flame glowed in each hand and I could see nothing beyond them. From somewhere outside my ring of light, the bishop's words implored me: Be fervent in love of God and your neighbour.' I knelt and prayed.
Then words, paper, and more words: I signed to all I had asked for. The clinking of the thurible's chain and the bitter-sweet smell of incense drifted close, quietly wrapped around me like a shroud, like arms that loved me.
They led me through the front door, away  from the gathered light of candles and people, and out into the night, black and chill. We walked through the graveyard, wet grass under my feet, the dead all around me. Singing came from the darkness: 'May angels lead you to paradise'; this was the hymn we'd sung for Ma when she died, and later for Emma, too. At the cell we stopped and the warm hands that held my arms let go. I shivered. The bishop's voice commanded, 'If she wants to go in, let her go in.'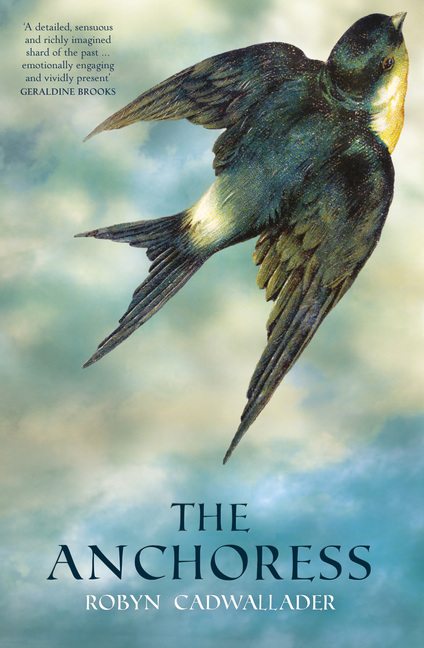 The dark mouth stood open. I took a breath and stepped inside. Blackness yawned around me, damp on my face. But voices were nearby, sweet ones, singing, 'Be of good courage, thy desire from God is at hand.' They laid me down on the floor, scatterings of dirt and words falling on me, into my mouth and eyes. Death desired me and I accepted: 'Here I will stay forever; this is the home I have chosen.' I could feel my bones, white and still in the black soil; worms wove among my ribs like wool on a loom. Deep in this darkness I am dead. My body dissolves, crumbles, turns to earth. They turned and walked away, left me alone.
I startled, fright hot and sharp in my chest. Blows shuddered the door. I stood and pressed my hands against it, felt nails splintering wood, the sound sharp in my ears, then echoing inside my head. These hammer blows that sealed my door were the nailing of my hands and feet to the cross with Christ, the tearing of his skin and sinew. The jolt of each blow pushed me away but I strained to feel it, the shiver of resistance humming in my body.
When she was dying, Emma had opened her hand for mine, held on to me, held on to life. Another nail, and another, the judder running through my arms and into my chest, through my jaw and into my teeth. The taste of blood sharp on my tongue. Christ made no noise, his face tight with pain; Emma didn't speak, just looked at me, her eyes fading. Blood dripped, then ran.
The hammering ceased but still my arms throbbed and silence rang in my ears. Then scuffling, tools clinking, the church door banging shut, the dull click of its latch, low and serious voices fading. I stepped away from the door, the smell of incense floating up from my robe to touch my cheek.
Two candles burned on my altar; they must be the ones I had carried in the church. I took two or three steps toward the bed and sat down delicately, as if not to disturb someone else's sleeping place; the straw rustled. I stood up again and peered into the gloom. Of a sudden my body came back to me: my heart was beating hard, my legs were shaking, and my belly ached. I needed to piss, now. I looked around for the bucket, found it at the end of the bed, pulled up my robe, and squatted. The ache in my belly lessened and I felt calmer. I reached out, touched the cold stone wall, rough and gritty on my hand. The clotted smell of dampness, the earthy smell of moss. This was to be my home—no, my grave—for the rest of my life.
I knelt at my altar and began Compline—'The Lord Almighty grant us a quiet night and a perfect end'—but my words ran out. I'd prayed these words each night since I was a child; they were part of me, like breathing, and now they had deserted me. But this was my life, to pray. I began again, my breath fast and shallow, hoping that the thread would catch and the words be pulled along. Nothing; they would not return however much I concentrated. It was as if I'd never learned them. My first night alone and I had no prayer. I snatched at some lines: Iesu Criste, Fili Dei uiui, miserere nobis . . . Domine, labia mea aperies . . . I sang Veni creator spiritus over and over until my heart settled and slowed. My head drooped. I blew out the candles and crawled over to my bed, crossed myself, and closed my eyes. It was done.
*
This is an extract from The Anchoress, a novel by Robyn Cadwallader, published by HarperCollins, 2015. To learn more about Robyn and her writing, visit her website.
Posted on September 26, 2014 by Verity La in Verity La Reviews
Review by Robyn Cadwallader
John Kinsella's latest collection of poetry, The Vision of Error: A Sextet of Activist Poems is, as Kinsella says in a speech on video link to the book launch, 'an activist book … with one purpose in mind … to facilitate conversations about the necessity … of change'. It is a call to action with a desire for communication. It is surprising, then, that much of the poetry is so difficult to understand.
This is not an easy thing to say. Kinsella's credentials are impressive. He is well known on the Australian literary scene; he has published more than thirty-five collections of poetry and two novels; he has worked as an editor and critic; he is a Fellow of Churchill college, Cambridge University and Professorial Research Fellow at the University of Western Australia. It is easier, perhaps, to consider the reader — myself — lacking in perception, awareness, the patient skills of careful reading.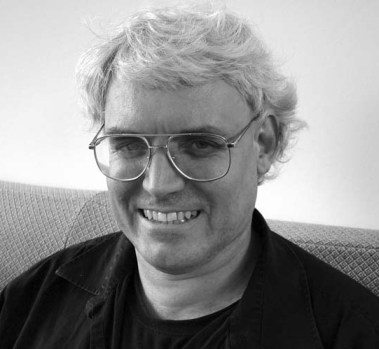 The book's focus is, as the title suggests, error: the powers of capitalism, corporations, pollution, climate change, and governmental abuses of power, most especially in the death penalty, the subject of the final poem, '"The Killing State" / The Murdering State'. The desperate plight of the natural world is a dominant theme.
'Harsh Hakea', the first poem, reads as a gathering of thoughts, musing and anger; it shifts between close observation, personal recollection, outbursts of anger, passages of wordplay, soundplay and highbrow philosophical and literary allusion. The shifts occur quickly, apparently at random, with the appearance (whether intended or not) of thoughts jotted down as they occurred. There is an atmosphere of the land, and the writer of the diary, being besieged:
I will learn to block out the assaults of scramble-bike riders
I will learn to block out the gunshot that ravages animals and birds
in the valley
I will learn to block out the riproar of U-turning jets while their pilots
ready for war
I will learn to block out my shifts in body chemistry and reception theories
that undo the way I see     (17)
And his resistance is a stance that seems hand-in-glove with a resistance to literary conservatism :
Please place on my grave, 'he resisted',
And wasn't hookwinked by the lyric
or its digressions, remouthings
or retextings. Nor by epics,
nor damned elegies.              (10)
He resists also in that most practical of ways, by planting hakea:
A sharp one, groundcover, to hold and ward
off: ah   ah   ah; letters don't correspond to sound,
no matter your languages;
HARSH hakea;           (11)
Just as the groundcover he nurtures is prickly, and necessarily so, apparently, his words attempt to unpick and undermine the conservatism of accepted ideas. In his launch speech he says that his poems interact with other texts; they have philosophical subtexts, and play with ideas that should be 'pulled to bits', not 'displayed in museums'. His words are passionate: 'This is a reactionary time, my friends. Horrendous things have taken place in Australian poetry and elsewhere, over the protectorship of ideas.' Unfortunately, however, he pulls apart ideas through complex literary and philosophical allusions or perhaps simple playing with sounds — though often one would need to be in the 'philosophical loop' to know what is really at work:
Mine.   Jacques Prevert.   Script.   Paradise.
My intimations make exhibits.
Just a coterie quells ululation emphatically sonorous.
Prevent relationships evincing vigorous reality trepidations.
And so on. There are many sections like this, where it is easy to give up, either through anger or despair.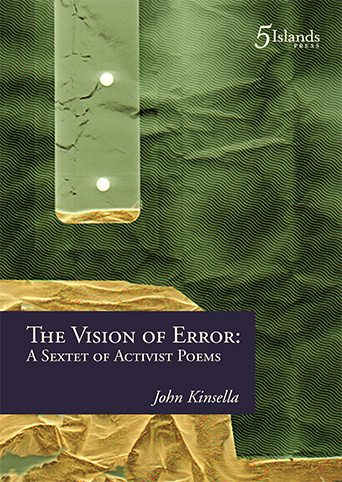 The cost of all this resistance to literary conservatism is communication itself, a cost felt most strongly in a book that addresses issues with which many readers may have strong sympathies. It is not a new thought to suggest that paradoxically, Kinsella's activist poems end up speaking mostly to the academy, or to his own thought processes (see the online reviews by Anthony Lawrence, Geoff Page, Simon Patton). The reader is mostly left outside.
And so it is worth returning again to his launch speech where he suggests that activism is always a form of propaganda, but 'although I may rant I hope it's not propaganda … it's too paradoxical and too disturbed at points, to fall into that particular trap'. Therein, perhaps, is something of the difficulty of reading this collection, where meaning becomes confused, if not collapsed, under the tensions of Kinsella's various ambitions. Does his desire to appeal beyond the emotional and manipulative methods of propaganda lead to his use of abstruse philosophical allusion? Perhaps. Or maybe he cannot resist the temptation to play within the academic world of thought.
Nonetheless, the focus returns intermittently to animals, the weather, insects, and plants, close observations of life, as in 'Requiem':
November. Shiny green growth
of eucalypts, late spring burst to link
little moisture around — even now the storm is sparing
in its downpour — and heat; humidity
drives the sparkle of growing tips,
flowerings?    (35)
These concrete images come as a much-needed grounding, but there is a sense of the poet musing, gathering a thought that runs out, trails of thought in stream-of-consciousness writing where the strange 'logic' of associations is known only to the poet. In other poems, such as 'Harvest Ban', the moments of detail clearly draw upon a deep intimacy with and between place, weather, emotion and atmosphere.
Humidity has altered the timbre
of bird chatter — wagtails
confront a partner's call,
confront below the veranda.   (53)
As the poem develops, the poet references his past life in this place but pulls away; it is the land and its plight that is most intensely felt:
The trees on the hill are dying.
Years of drought. The watertable drops
beyond the stretch of roots. Neighbouring
properties are drinking the last drops dry, running
Their bores like addiction, making rainbows
in fifty-degree heat over their lawns. You crazy fucking bastards!
I am not writing poetry for entertainment: it's dying
here, dying! We are turning this place into the sands
of of Egypt. The canon is a crown of death —
seventy-foot high York gums
rattling like dragonflies.   (62)
In lines like this, Kinsella's pain at the land's suffering are evident, and the seriousness of his writing becomes clear. There are times when plain speech communicates with power. It is unfortunate, then, that despite such a deeply felt love of land, Kinsella's poetry ultimately keeps away the reader, the possible activist and companion in his cause.
The Vision of Error: A Sextet of Activist Poems
John Kinsella
5 Islands Press, 2014
126 pages $29.95
Posted on May 28, 2014 by Verity La in Verity La Reviews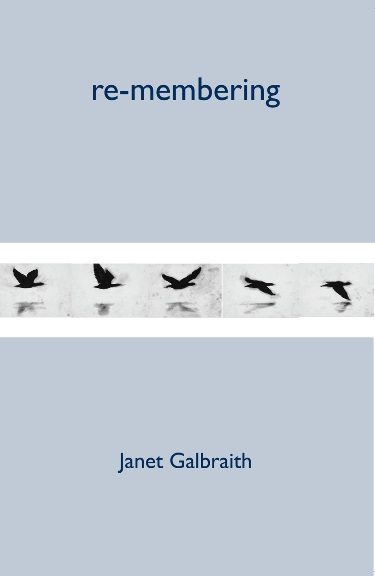 Review by Robyn Cadwallader
On the second page of Janet Galbraith's first poetry collection, ­re-membering, there is a definition, a kind of sub-title: 'to both remember what has been and to put together'. The 'and' here is vital because both activities are wound together in the collection. The poems do not simply look back and recall, but in the very act of such remembering so much is gathered up, brought back together: trauma, grief, love, healing, bodies, the lives of others, stories of those both known and unknown:
The blood red screams
are not only mine.
I am neither the end
nor the beginning
but one among many
carrying stories
unworded
…
Your stories
call me in
call me out
call me to remember
and I will.
And I do.
('Re-membering')
There are evocations of raw, scarring pain and moments of quiet engagement with the body, both self and others, and with the natural world. In this way, the eight sections in the book, some dealing with a specific time or place, weave together as a testimony to re-membering.
And this re-membering is both a spiritual and a visceral, profoundly bodily process, as the first poem of the collection makes clear:
I am knitting a body
of patchwork
flesh flesh and spirit
a child shattered
gathered together
It is 'a becoming/sewn with shards'. ('Patchwork')
Given such personal material, there is always the danger of therapeutic poetry, the kind that helps the poet, but does not have enough distance from the experience to communicate to the reader. This is not the case here, because Galbraith's careful crafting of words offers perspective at the same time as it recalls, and because she is so conscious of her place in a community of others, now and in the past, who have suffered and who offer healing.
The dispossession she describes is multiple: the wounds of the child, the adult, the people, the 'wounds of history/countries stolen/the contradictions of who we are' (Your Country). Perhaps the most confronting poems are the five untitled ones in the section 'and…' that begins 'the child is trapped/in a box/filled with rats'. The imagery is powerful, almost too much — huge clowns, an exhausted rag doll, sharp claws, a hoe used as a weapon — but the strength of these poems is in Galbraith's ability to hold back, to say just enough, to let the spare words speak.
The section 'un-worded' tells stories from a psychiatric ward: 'Words shot me in the chest …/Screams and wails were the best I could do/and these were bigger than the oceans' ('Words'). Yet there are moments of wry humour and companionship, two people on a couch, watching a chef on the TV:
Brown skin holding
white bbbb toes entwined
we ogle the knife.
('For you who have beautiful feet').
The moments, though, are tenuous, the poems all the more touching for their refusal to romanticise:
sitting in the gutter with a smoke
…
we keep each other company
But not too much
('Company').
The collection is threaded through with signs of healing: from the body, from others, from story, and from nature. The body recovers, slowly and tentatively, but with a quiet strength. 'Our Breath' is a short, lovely poem that focuses the senses on the day: the light and wind in the trees, the call of a bird, traffic that sounds like the ocean. Finally, all of this gathers into the body itself, a gentle claiming of self and companionship:
We are alone
Breathing our breath
In bbbb and out.
('Our Breath')
The touch here is delicate and clear, allowing the few words to work so well.
A dominant theme of the poems is the possibility of restoration — not the glib celebration of pain, but the hard work of allowing wounds to fertilise what can be, 'nourished by the decomposing debris/of what has been' ('Something Other'). In some of the poems dedicated to others, Galbraith's generosity of concern seems to bring its own recovery in the larger vision of the world. And so there is concern not only for dispossessed Indigenous people, but for asylum seekers. 'The Return (SIEV X)' is a carefully balanced poem that is both subjective and objective at once, where the poet seems to relive and identify with that place of horror, panic and drowning of the SIEV X victims, yet to simultaneously recognise herself among the 'us' that turn away, because she lives in this country. But that isn't the end of the story: Galbraith is co-ordinator, in Jaara country, of the Castlemaine Vigil in Recognition of Aboriginal Sovereignty and in Solidarity with Refugees.
One of the strongest strands in the poems is the power of ancestors' stories to rescue and strengthen. They are
like worn accumulating roots
reaching deep under the water
into the muddy soil
so that when I fall in
the roots
give me a place to touch
some footing
beneath the silt
where all that has been
becomes
stories
the material on which I walk.
('A Place to Touch')
Again the apparent detritus, the silt, becomes a source of life. And as with other poems, nature is more than image, but intimately bound into story and relationship. The earth 'sings me/caresses me/through the hands of a woman' ('Re-membering').
In the final section, 'writing', words are restored enough to counter the earlier 'un-worded' section. Here, words seem to belong to the natural world. In 'Yesterday', a cicada visits the poet as she sits at her table writing a story about a cicada. As narrative and nature meet, the conjunction of words with the insect that sings so loudly and renews itself through shedding its skin, is suggestive of the power of words to recover and heal; 'yesterday' becomes 'now', and vice versa.
The cover design of this book has a simple series of images running across the centre from back to front: ten film frames of a bird in silhouette taking off over water that reflects the images, wings just touching it in the first frame on the back. Some of the images are blurry, the reflections even more so, the body and wings of the bird both strong and delicate. I'm put in mind of a still lake in the morning. It is a wonderful cover because all of these elements are gathered into this book. Memory is not static or absolute, not everything is clear, and flight demands work and muscle, but is ultimately beautiful. In the short blurb on the back, Suvendrini Perera writes of Galbraith's 'deceptively simple lines … saturated with meaning'. It is an apt description; on the cover, the still images, read together, from left to right, become movement, flight. And so it is with this collection where experience, thought, love and craft gather together.
re-membering
Janet Galbraith
Walleah Press, 2013
79 pp, $20.00
Posted on November 9, 2013 by Verity La in Verity La Reviews
Paul Hetherington's eighth and latest collection of poetry, Six Different Windows, offers the reader the assurance of being in the hands of a thoughtful, intelligent poet. But these are not, thankfully, always 'safe' hands; the writing is at once simple and complex, beautiful and disturbing. These are poems to sink into, poems that are carefully crafted, born through experience and observation/intelligence, poems that deserve rereading and contemplation.
As its title suggests, the collection offers six different frames of exploration through six different sections:
Being stretched across landscapes
You find sensations are yet to arrive
From earlier destinations —
The slant of sun through six different windows …
('Six Different Windows')
The image itself suggests unity and variation, perception and enlightenment. There are poems of time, memory and place; they look back — to places visited, to artistic endeavour, to childhood, and even further back again to mythology and ancient history. In the process of reading through the collection, poems touch gently upon one another, rebound and echo quietly so that past, future, and cultural difference are gathered into the common experience of being human.
This sense of a common humanity is made startling apparent in the section, 'The Vanished Villages', poems of the ancient past that Hetherington describes as his 'archaeological poems'. Some evoke that eerie sense of time folding over on itself, of people from the past made present to us, such as when we look closely at a small, single item in a museum:
Inside the wood
is a trickling stain
like a remnant of breath,
or a song half-played.
('Flute in a Museum')
In other poems about ancient ritual, the writing is stark, vivid, to the point, so that we cannot miss the horror, for example, of a child sacrifice; the physicality of detail brings the person, and the experience, present before us:
her wrist pink-banded under flaxen ties
a clump of reeds in her mouth.
Women pushed a long knife
close to her scalp.
('Sacrifice')
Given such evocations of harshness, a simple phrase like 'her small waist exposed' is heartbreaking, and the telling of her small store of childish memories, her life rerun as she dies, becomes so much more poignant.
In an interview with Verity La, Hetherington says these poems are 'to a considerable extent a way of trying to find analogues for the present; of trying to sift aspects of the present through the perspectives of people who would not recognise many of the ways in which we live but who were, nevertheless, like us' (10 August 2013). And, I suggest, the process also works in reverse. The child sacrifice stands starkly real before us, and the horror of her loss, whose 'vision of self was foreshortened', is intensified in the slant of light from the poems of the first section, 'Corrugations', stories of more recent childhood.
These poems are mostly narratives, apparently-simple stories, their strength formed in the degree to which Hetherington crafts the telling so that the story remains the single most important element, its implications bound into the narrative itself. Anger, ambition, death, discovery, the mysteries of sexuality and the unfolding of adulthood are embedded in the words Hetherington chooses. In 'Abstraction', parents 'counted timely, ticking words', unaware that their children were swinging on a rope hung across a gorge and 'flirted / with visceral crying space / that didn't know itself', countering the threat of both death and language, as yet only glimpsed. These stories of bodies, growth, the fierce determination of childhood are remembrances, all told in past tense and thus pervaded by the narrator's awareness of what is to come; the energy and insistence of growth and experimentation are, at times counterbalanced, almost pulled back, by the imminent sense of what this will become in the future.
Past and present are caught in a continual dance, the flickering light of the 'slant of the sun', where each informs the other. But the past seen only for itself  — stories, places, artefacts, memories — threatens to overwhelm. In 'Medieval Monastery' there is a danger that 'if one knelt down for too long / flesh might begin to decant / into old stone' (42). The woman in 'The Archivist' 'trawls' and 'wades' through the piles of paper in the office of someone now dead, and though she knows that 'even a lonely life sweetens the air', she must still brush the dust from her sleeve even as she plans to 'dispossess this stale fecundity'.
In the section 'Afterlight', stories from the past touch the present in retellings of myth. The grim humour of 'The Muse Drafts her Business Card' will ring too true for many of us as the Muse outlines the rigours of her application form, and concludes tartly: 'A fee applies. / Nothing by email. No tears, please'. The beautiful retelling of the Ariadne story shifts from the evocation of the energy of her body and her wisdom, where the writing presses on, almost breathless, then slows, saddens in the knowledge that 'he' (Theseus is never named) will leave her:
you will have me only
in recollection's dismaying gauze
that throws the past across the present
until there's no clear seeing.
Again, time and memory give a 'slant' of light.
There is, then, threaded through the collection, a sense of loss, or of a process of losing, which is part of life. But the loss is slowed, or mitigated, by the physical world. Relationships, abstractions, spirituality become grounded in the individual and the physical. An artist discovers his god in 'hammering / and soldering metal' ('The God He Found'), and a writer learns from pigs 'splashing in mud' to 'suck at meaning's underbelly', to bring back 'a piece of the wild' ('Forage'). A woman on a train leaving behind domesticity and traveling towards her lover, realises that what she wants is 'not-knowing, the animal life … / She wanted to stay strange to herself' ('Through a Window, Looking Back').
These comments offer only a glimpse of the richness of this collection, and with each new reading more emerges. Nigel Featherstone's interview with Paul Hetherington in Verity La makes a great companion to the book, giving insights on how the poems were formed. I suggest, though, that the poems be read first, and then reread, to allow them space to sing.
Six Different Windows
Paul Hetherington
University of Western Australia Publishing, 2013
112 pages, $24.99
Posted on June 11, 2013 by Verity La in Verity La Reviews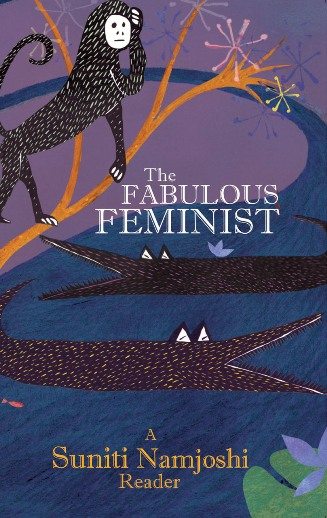 Review by Robyn Cadwallader
A blue donkey, a lesbian cow, a saint who meets Grendel and his mother, a one-eyed monkey, an oyster child — they all tell their arresting stories, along with the more usual suspects — the hare and the turtle, the princess and the pea, the mouse and the lion, the Beast, Bluebeard, Daphne, Circe and many more. But if some of the characters are familiar, they do not behave as prescribed. And some refuse to make sense, insist on absurdity.
The Fabulous Feminist takes one of the original meanings of 'fabulous' as, according to the OED, someone who is fond of fabling, or of listening to fables, but also plays upon the more familiar meaning of astonishing, or incredible. It is this playfulness that characterises Suniti Namjoshi's work, but it is play informed by a sharp and thoughtful insight.
Many people may be more familiar with feminist reworking of fable from writers such as Angela Carter, Margaret Atwood and Michele Roberts, but Namjoshi has in fact been publishing since 1981: fiction, poetry, fantasy and children's books. Her work draws on the Indian tradition, on ancient Greek and Roman myth, western fairy tale and fable, as well as writers such as Virginia Woolf, Oscar Wilde, Lewis Carroll, Shakespeare and Mary Shelley, and always a large dash of original invention; it is radical, wise, humorous and compassionate.
The Fabulous Feminist is a reader, providing excerpts from Namjoshi's books of fiction and poetry, giving a taste of each one. The advantage of this style of reader is that it gives a sense of the range of Namjoshi's work, and most especially, that her introduction to each section outlines her interests, placing the work in terms of her developing corpus and her evolving ideas. This works well for the shorter stand-alone pieces, but it can be frustrating, and sometimes confusing, to read only a chapter or two from a larger, narrative work. But of course, the invitation is there to seek out the books and read them. In responding to a book like this, it is possible only to give an idea of the range of themes and styles of some of the stories and poems.
Feminist Fables, Namjoshi's first work, is probably the most easily recognised for its reworking of familiar fables, such as those of Aesop — stories told to portray moral truths. The structured quality of the fable means that it can be inverted, reorganised and deconstructed, its familiarity exploited to create a new meaning.  Fables, Namjoshi writes, 'question what happens to anyone when there's an imbalance of power' (2), so that they lend themselves readily to her feminist enterprise, but also to the 'disparities of power' she sees in the West (where she now lives) and in her homeland of India. In many of her fables, she uses the literary tradition, western and eastern, ancient and modern, to 'expose what is absurd and unacceptable'. (3)
Namjoshi resists simple binaries, such as us and them, male and female, good and evil, right and wrong, that are so familiar in western literature. By playing with the structures of the stories, and refusing to simply retell the 'opposite' version (where, for example, the girl as victim becomes the girl as hero), Namjoshi resists reiterating the original structures of story. Instead, she digs around, 'complicates' the situation. This idea is evident in 'The Female Swan', based on Hans Christian Andersen's story of the ugly duckling. Namjoshi
tells of a female duckling who studies everything there is to know about swans, but when she is made an Honorary Swan, conflict breaks out among the ducks: some are delighted at such progress; others resist the attempt at equality, and yet others feel the duck has betrayed them. They turn for advice to Andersen, who suggests that it is time to move beyond the binary of duck or swan: they are now questioning 'the nature of ducks and the value of swans' and thus 'learning to fashion [their] own fables'. (9)
This is one of the fables with a more explicit lesson. In others, such as 'The Princess', the absurdity of the ending also brings a smile of recognition. Based on the princess and the pea story, it tells how the specialness of the princess, expressed in her extreme sensitivity, leads to her becoming allergic to everything, to her seclusion from the ugly and the unwell, and finally to the townsfolk being forced to spin finer and finer fabrics for her delicate skin, until at last, she simply catches a cold and dies.  So much for royalty and sensitivity; life is to be lived.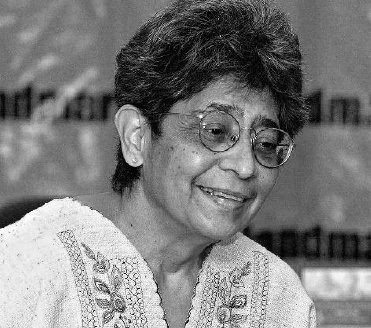 Namjoshi says that she often begins her fables with an image, and one of the most intriguing of these is the blue donkey, inspired by Marc Chagall's painting. In 'The Blue Donkey' (from Blue Donkey Fables), the donkey's differences disturb the townsfolk, some arguing that the donkey's colour is 'inartistic' and should be pure white, others claiming its blueness is 'a matter of culpable willfulness rather than genetic mischance' (89), demanding that it change to a nondescript grey. The donkey's response is simple: 'Look again'. (90) And so, while the arguments continue, some look again and eventually get used to the blueness. The resonances to issues of sexuality, race and gender are unmistakable, but beyond all this is the attractiveness of the donkey itself, in its own particular being. This points to the ways in which Namjoshi's radicalism is not simply one of overturning structures, or of arguing for the recognition of women but, in the best practice of feminism, investigates, rethinks and revalues.
The blue donkey appears again in The Mothers of May Diip, a book exploring the possible social structures of differing gender relationships. The excerpt provided (from Part II) tells of women from a matriarchy visiting a male society, and the gradual discovery that while the matriarchal society leaves boy babies under what they call the Tree of Death, the male society finds its male babies under the same tree, the Tree of Life. After this intriguing moment of shocked recognition, the conversation turns to considering the ways in which male and female might, theoretically, live together; talking only of ideas, naïve of any experience of that kind of society, the force of logic leads the men and women to the conclusion that such a society would result in either war or enslavement of the women, the child bearers. These are intriguing ideas, but the chapters selected are an unfortunate editorial choice. Perhaps the earlier chapters of the book establish the characters and their context, we cannot tell, but in this excerpt character and narrative are dominated by the force of theory and idea, and makes for hard reading; into this dense conversation, the blue donkey is a welcome and gentle presence.
One of the most moving sections of the book is the selection from The Bedside Book of Nightmares which Namjoshi describes as a 'a painful book to write', exploring 'the things I could not laugh about'. (41) It contains poems of rejection, confused identity, shame and loss, the pain of creatureliness and the longing to be loved. For example, the last lines of  'Biped':
But I am that dog.
                    It was I who howled,
I who was hurt.
                    I felt the pain.
And it is I
                    Who despised myself.   (46)
In these poems, the pain is visceral, scorching.
Given the wide range of ideas and forms in Namjoshi's writing, Building Babel seems to be the next inevitable step. She says:
I had realized that I could take cultural building blocks and make new constructions out of them that were neither sexist nor misogynistic. Using the cultural tradition for their own purposes is something all writers do … but for a writer whose cultural identity is non-mainstream, the renewal has to be fairly radical. (167)
The building blocks (she uses Richard Dawkins' term 'meme') are archetypes, myths, images that will not be fixed into a tower of Babel, but tend to mutate and change with time. Cyberspace, she claims, is the ideal place to allow this cultural process to continue, linking the hearts and minds of people. The last chapter of Building Babel is currently available on the Spinifex website, with the opportunity for others to contribute: 'Out of the shards of my own stories and poems, make your own poems. That is the process.' (168)
Finally, among all the wit and challenge and play, it is important to point out that there are poems of stillness and careful craft. Some of these are in the last section 'New Work' yet to be published as a separate book. But one of my favourites from Flesh and Paper is 'All the Words', where Alice's Wonderland points to something much greater than itself:
All the words have leaped into the air like the cards
in Alice, like birds flying, forming, re-
forming, swerving and rising, and each word
says it is love.
…
All the little words say
they are love, the space in between, the link
and logic of love. And I can make no headway
in this heady grammar, and suddenly
and here, you are, I am, and we love.
The Fabulous Feminist: A Suniti Namjoshi Reader
Suniti Namjoshi
Spinifex Press 2012
257 pages, $24.95
Posted on January 29, 2013 by Verity La in Lies To Live By
Her parents had named her Dale. Dale Bailey Collins, but at home they called her Bailey, each claiming it was the other one that had wanted Dale. And so, Bailey she was for most of her childhood. She liked it, especially when, at around twelve years old, she decided she wanted to be a boy: no need to change her name at all. Confusingly, though, her parents reverted to Dale, to discourage her crossing gender. No matter, Bailey thought, she'd answer to both. It was easy being a boy at that age: jeans, sneakers, baggy t-shirt, short hair. This trans-gender thing was a cinch, she thought, though the boys all thought she wasn't really tough enough. And of course, one thing was missing. She didn't care about that. A tom-boy, her grandparents said. She'll grow out of it, you see.
And she did. Or, she became a little less boyish and a tiny bit more girlish, and was perfectly happy like that. Bailey grew tall and slim, and kept her hair cut close to her head. It was a striking appearance, smooth and taut, like a close-feathered bird. Seeing a documentary one evening on the birds of South America, Bailey's best friend Frances declared that Bailey was the red-legged mercer, a rare and endangered species of flamingo. Sighted by only a few devoted naturalists, it was estimated that only two hundred of the elegant birds populated the inland jungles. Bailey was delighted with the comparison and from that day, chose the bird and the name as her own. Mercer now wore either red stockings or red stovepipe jeans.
She took up work as a gardener in the estate of Josiah Fleming, a millionaire who had inherited his wealth and was bored. Bored by everything: the day, the night, his money, his food, his clothes, his cars, his garden. His doctor gave him pills but nothing worked, for Josiah's problem was that disease of the nineteenth-century toff: ennui. With no solution to his langour, Josiah simply waited, lying on his couch in front of a large flashing screen, for the universe to offer him a solution.
And the universe obliged, in the form of Mercer Dale Bailey Collins, cropped hair, long red legs, the new gardener.
Mercer had tried life alone in a cabin in the Tasmanian wilderness, but unlike her namesakes, she was not suited to the reclusive life. She had imagined herself a writer of the silent, broody type, composing sparse, simple stories heavy with subtext, but it was not to be. She tried observing the birds around her, and writing poems about them, but she realised that there were no words for the feelings they evoked. Instead of writing, she gathered sticks and moss and constructed nests on the ground around her hut large enough for her to curl up her long red legs and rest. This was, she felt, her own form of poem. With that new knowledge, Mercer headed back toward civilisation, but not too close: 'Flemington Lodge', Josiah's grand house flanked by acres of garden.
Kyle, the head gardener, had been uneasy about this lanky girl, but Josiah, startled into life by her long red legs, was clear: she would have the job. Collecting flowers for the huge vases scattered around the house, planning designs for the flowerbeds, arranging evening parties on the back lawn, Mercer's job was a mixture of whimsy and practicality. While Kyle sweated and built his muscles digging and planting, Mercer thumbed through design magazines, dreamed up theme parties, exotic settings, fantastic arrangements for food and clothes. Her birds' nests became her trademark feature, built from willow, wool, cotton, rich silks and silver threads, sequins, feathers and leaves. Guests were at first bemused and suspicious, then curious and playful. By the end of the evening each nest held someone or several, asleep, satiated with sex, play, fantasy and the secret comfort of returning to the womb.
Josiah found all this stirring in ways that he could not quite understand. One clear midnight, when the guests had snuggled up for the night, he coaxed Mercer into a nest lined with swan down and made nervous love to her. Mercer was kind, though unmoved by him, a rejection that Josiah reluctantly accepted.
As the nest theme began to weary, Mercer turned to thoughts of an evening party where light would be the feature. She thought of lighting up the trees, but that was already done; lights in the ponds, lights from the roof of the house, lights lining the paths, the maze, the labyrinth — it was pretty, but not what they needed. After days strolling through the grounds, peering at trees, flowers and bushes, watching birds and lizards, and even more days hunting through books, magazines and the internet, Mercer came upon someone who could help her design and project lights onto the grand expanse of the house, transforming it into a Tibetan mountain, an iceberg slowly fracturing, a swarm of bees, an underground cavern, a moonscape, a sky filled with plump white clouds, anything she could dream up. Ainsley Crimson was the light expert with a studio in the city, but she would be leaving in five days to spend a year meditating in Uzbekistan. Determined to meet with her, however briefly, Mercer left the next morning for the six-hour journey. It should have been a simple trip in Josiah's Saab, but strange things can happen on the open road.
She was sitting on her backpack by the side of the road, thumb in the air, legs stretched out in front, her hair pulled into two tight plaits. Mercer stopped, of course. Her name was Casey, Casey Drew, and she was wandering really, with no real plans, though she hoped that her journeys would turn eventually into a novel. Mercer smiled and opened the passenger door.
An hour later, on a long straight ribbon of road, the car broke down. What happened next seemed like a dream, and perhaps it was. They climbed out and walked away from the car to consider, leaning on the tight, twanging wires of a fence. They found the paddock of wheat, yellow and vast, irresistible. Running, rolling, jumping and laughing, they made tracks, corn circles, faces, stick figures and finally, weary, a nest big enough for both of them. Casey's face above her, her body warm and close, Mercer saw the sky darken almost to black and laughed. This was what she had been waiting for: the storm, the deluge, the lightning of flesh that would wash her away. For a time, it felt that the world with its colours and sounds and smells had tunneled down into this wheat field and the two bodies at its centre.
Casey decided to stay in the nest and begin writing her novel about an endangered bird. With a long kiss, Mercer walked back to the road and hitch-hiked into the city.
When she rang the doorbell there was no answer. A neighbour opened her door enough to whisper that Ainsley had left only that morning, just like that, off to some strange exotic country. Then the door on the other side opened wide and a man with silver hair announced that Ainsley was indeed at home, but not to be disturbed while she worked on her latest light project. Mercer sat at the door and waited, her long red legs crossed in front of her; even without sticks or feathers she could make a nest of a doorway.
The flash woke her from sleep. At first she thought she was blind, but the weak glimmer of moonlight in the window showed her that the lights were out all over the city. Strangely, though, blue light shone beneath Ainsley's door, and from inside, the sound of whooping and laughing. Abandoning manners, Mercer pushed through the front door only to find herself awash in an ocean, waves of blue light lapping against the walls, splashing at doors and chairs in wet white lace. She waded in and swam toward Ainsley who was laughing, spinning and tossing the light into phosphorescent bubbles above her head.
It would not last, they both knew, but that was not the point. For the next hour they dived deep, swam like mermaids, coiled and flipped and glided, came together in the brief ecstatic touch of dolphins, knowing the pleasure of water, flesh and light to be one.
As the city lights came on, one by one, the blue ocean of light faded, and with it, the two women.
Posted on October 23, 2012 by Verity La in Verity La Reviews
Sefi Atta's third novel, A Bit of Difference, begins with a deceptively simple scene: a woman arrives at Atlanta airport, Georgia, USA, and notices a huge poster image of an African woman with Afro hair wearing hoop earrings and a pin-stripe suit, the desert stretching out behind her. The caption reads, 'I am powerful'. The traveler, Deola, ponders the message:
I am powerful, she thinks. What does that mean? Powerful enough to grab the attention of a passerby, no doubt. She hopes the woman in the photograph was paid more than enough and imagines posters with the prime minister at Number Ten and the president in the Oval Office with the same caption underneath, "I Am Powerful." The thought makes her wince … (1)
In a few sentences, through the wry observations of its main character, we see the complexity of the portrayal of Africa to the world: the status of women; the investments of power; the uses and abuses of charity; image and reality; tradition and change. These are just some of the novel's themes.
Deola Bello is a Nigerian woman educated in London. After some time with her family in Lagos she has returned to take up the role of auditor for the London branch of the international charity, LINK. Thirty-nine and single, she is generally frustrated and restless. In her job she travels to examine the state and ordering of the charity's finances in other countries, and we see her visit Atlanta and Nigeria. The trip to Nigeria coincides with the five-year memorial of her father's death, and during her short visit Deola views her family and hometown with a mixture of familiarity and distance, compassion and scrutiny. LINK provides support for AIDS sufferers in Africa, and though the ethics and validity of such work is debated in her orgnisation and in the media, Deola has been able to maintain a certain intellectual distance. During her trip home to Nigeria, however, a first-hand encounter with AIDS forces her to reassess her position. She must finally decide where 'home' – both physically and emotionally – will be.
Atta's writing is clear-eyed and to the point, economic in using only the 'telling' detail to show rather than explain, and enlivened with ironic humour — Jane Austen was Deola's favourite author at school. The story is told in limited third-person so that Deola's voice speaks through the narrative. Her description of her hometown Ikobo is detailed and evocative, the family interactions are funny and warm, with a mix of compassion and frustration that draws the reader into familiar dramas of family life. But the novel's interests are much wider than this, concerned with the shades of grey (can we use that phrase any more?), the complexity of issues implicit in Nigerian government and culture, the theory and practice of charity, feminism and tradition, religion, racism and guilt.
While those at home in both England and Nigeria have generally learnt to live with the problems around them every day, to Deola they stand out starkly. She is fond of both places, but her sense that neither is really home has given her an eagle-eyed objectivity, and the writing is sharp and perceptive. In her childhood town, Ikoyi, she observes the contradictions that changes in government bring: her mother lives between the overwhelming noise of evangelical songs from the church next door, and the fear of armed bandits that keep people indoors at night. Wealth brings some comforts of the West, but Deola feels that the country itself is resistant to such change. She travels in her family's luxury cars, but on roads so full of potholes that drivers are forced to move onto the footpath. 'The land is too damn African, stubbornly so'; it is 'passive-aggressive', resisting development not by hurricanes or earthquakes, but when 'a car dealership opens…the road in front of it splits, as if to say, "I told you I couldn't handle it".' (85) Many women struggle to move beyond the traditional role of wife and mother: 'The pressure to marry is relentless. Being single is like trying to convince a heckling audience your act is worth seeing'. (25) The observations are sharp, informed, humorous and quotable. The writing 'sizzles', as one reviewer has said.
Early in the novel Deola observes race relations in both London and Nigeria with dispassionate clarity:
She also detects some guilt, that aftertaste of the sumptuous meal that was empire. England is overrun with immigrants; African and Eastern European children they granted asylum are leading gangs, Islamic clerics are bragging about their rights and the English can barely open their mouths to talk.
Nigerians can never be that sorry for their transgressions, so sorry that they can't say to immigrants, "Carry your trouble and go". Nigerians made beggars out of child refugees from Niger and impregnated their mothers…Nigerians aren't even sorry about the civil war. They are still blaming that on the British. (13)
Later, struggling with the tension between LINK offering immediate aid as opposed to enabling self-sufficiency, Deola notices that her English colleague, Anne
swings easily from guilt to having a monopoly on compassion. And always over a fairly decent meal, Deola thinks…Back home, people are more dispassionate when they talk about other people's suffering, which may be more honest…They speak with humility, not compassion, and Nigerians are not naturally humble, but they do understand that someone else's suffering could easily become theirs. (148)
Deola's capacity to see with such precision is borne, as I have suggested, from having no real home, no urgent investment in either country, nor in a close relationship. In turn, it is this clarity of mind, and her quotable thoughts, that make her interesting, but tend to keep her at a distance from the reader. It is only in the second half of the novel, when she begins to make intimate and costly choices, that she moves closer as a character.
It is perhaps because of this initial distancing that, in places, issues rather than the characters become the guiding concern, where a conversation, an action or a character are included in order to introduce a concern such AIDS, government, religion or charity. This is especially so in the early parts of the novel in London, where Deola visits three friends: one a Nigerian writer who is scathing of African self-pity and announces that it is not his home; one an English woman who is deciding whether to move to Australia with her husband; and one a born-again Nigerian woman who refers to Nigeria as home, but will never go back because it is too tough. Each of these characters is quite well drawn, but their presence in the narrative seems to serve primarily as a way of exploring different views of Africa and home.
I hesitate to offer any criticisms of a woman writing from a tradition I know little about and I have pondered whether my unfamiliarity with African literature and culture has brought the issues into greater relief for me. Is there a tendency to expect a particular style of character-driven Western fiction compared with other ways of communicating where urgent dilemmas, such as those Atta depicts, are the main concern?
Atta was recently a guest at the Melbourne Writers Festival and appeared on a panel with two other African writers to consider 'Is there such a thing as African writing?' A conversation with Michael Cathcart on ABC Books and Arts Daily included a discussion of the choice of genre as a means of communication. Nigerian-born, Uzodinma Iweala, doctor and author of fiction, chose non-fiction for his latest book, Our Kind of People: Thoughts on the HIV/AIDS Epidemic, specifically, he says, in order to speak from a more complicated standpoint, providing a multiplicity of narratives to counteract the usual themes, especially the stereotyped image of the African AIDS sufferer as promiscuous. On the other hand, south-Sudanese Majok Tulba, who as a young child had seen other village children drafted into the Red Army and had himself been forced to flee as a refugee, chose fiction instead of autobiography. Such enforced recruitment of young children occurs in Uganda, Congo, South Sudan and possibly other countries as well, and Tulba says that in writing Under a Darkening Sky, he wanted to move away from the specifics of his own situation, using fiction to offer a broader picture and make clear how widespread is the practice. Such choice of genre faces any writer considering how best to communicate their concerns, but the African men on the panel were cognisant of the need to reach persuasively into and beyond their own culture.
Atta writes fiction: three novels and a book of short stories, as well as radio and stage-plays, but she shares with Tulba and Iweala the acute awareness of representations of Africa, in her case, specifically Nigeria. She says her audience is like-minded people: Nigerians, Africans, anyone interested in her experience of Africa, and she does not seek to judge but rather to explore the complexities of contemporary Nigeria. Unlike Tulba, she uses fiction to focus on one place, rather than broaden the picture she paints. However, the range and complexity of the issues she explores move well beyond one country and figure largely in the narrative. Hence, the discussion of whether to use fiction or non-fiction is relevant in my reading of A Bit of Difference: are there urgent matters that push through the fabric of the created fictional world?
Atta's second novel, Swallow, tells the story of two women tempted into drug-smuggling by swallowing condoms of cocaine. The tight focus on these characters brings conditions and dilemmas for women clearly and naturally into view, and allows Atta to explore the tensions of traditional and contemporary ways of living. Its reach is narrower than A Bit of Difference, but the depth of characterisation makes their struggles real and intense. A Bit of Difference has other concerns, and a comparison with Swallow shows the breadth of Atta's abilities and awareness. It is intelligent and enlightening. It offers an honest and complex view of Nigeria and international race relations, and refuses any comforting resolution of political or personal problems.
A Bit of Difference
Sefi Atta
Spinifex Press, 2012
220 pages, $24.95
Posted on March 7, 2012 by verityla in Verity La Reviews
Review by Robyn Cadwallader
The cover of Susan Hawthorne's Cow, both back and front, is an Indian-style patchwork featuring cows in paintings, photos, carvings, bas relief, even street signs ('Beware of Cattle on Road'), each image framed with embroidery and sequins. With author and title printed only on the spine, the patchwork takes over, runs beyond the borders of the covers; we know there is more to see, that the totality is more than the particular. This is more than beautiful artwork; it is an embodiment of what is inside.
At first sight the arrangement of the book can be daunting: background information in the acknowledgements, etymologies in the front pages, running gloss notes in the margins of the text, endnotes and sources in the final pages. All are testament to Hawthorne's thorough research and familiarity with language and mythology. It is also, of course, an opportunity to learn. With such a frame of academic apparatus there is a risk, as I found, of taking on the seriousness of all this research, of working too hard at understanding what it all means, a straining after knowledge before appreciating the depths of what is simply given. The poems are wry, humorous, poignant, elegiac, wise and longing, written with a deceptive simplicity of expression. Nonetheless, my experience is that it takes some time to begin to feel at ease with the shape and movement of the collection.
Cow celebrates all that poetry makes possible, crossing boundaries of the rational, drawing together ideas that bounce off one another and echo into new thoughts, allowing the cerebral and the fantastical to sing together. In an interview at the Queensland Writers Festival, Hawthorne described her fascination with etymology, noting that variants of the Sanskrit word for cow are present in Indo-European languages through Old Norse and Old English words for queen, and in Greek gyne (woman), details of which are given in the book. In this collection she delights in playing with endless echoes and ripples of such etymologies.
While at first sight the connections might not be obvious, cow, queen and woman are woven into a complex tapestry. The powerful physical presence of cows opens out into explorations of women's experiences of voice, relationship, love, language, mythology and idea:
what we cannot speak about we cannot imagine
facts and imagination tangle
a weave of uncertain strings
strings pulled and plucked
edgeless origami in an unfolding universe.
('what the poet says', 5)
The poems are divided into four strings, telling of tales that 'tangle like a chinese noodle', snarled and stretched by time: 'these are stories about cows / who have lost their histories'. Within each string we hear from Queenie, the central figure in the collection. Having wandered the markets and settled in Fatima's garden, Queenie gives birth to her calf; she is both milk cow and creator, there is no distinction:
I'm grazing near a human encampment
time has rolled in
on a day the length of all time
I give birth to the folding universe
my milk flows away through the night sky
galaxies spin and twirl form and unform
as the dance of creation and decreation proceeds.
('what Queenie says')
In string one, 'the philosophy cow', subtitled 'Queenie's dilly bag', the cow pulls open the strings of her bag to reveal her collection: voices from Greek, Sanskrit, Sumerian and Welsh mythology, the voice of Kuvalaya (lotus-flower), of Cow, Tiger, and even a 105-year old virgin speaking in the Daily Telegraph. Their stories flow, one after another, telling of love, power and relationships in a world that is simultaneously cosmic and mundane, but never ordinary. One of the delights in this section is the wry humour and wordplay, particularly in the voice of various cows. The cows gather on the poet's desk and ask
what is it you want of us?
is it our delightful demeanour
or our marvellous colourful hides?
('what she says to her listeners')
String two, 'what the philosophers say', changes tone and content. Looking beyond the voices in string one, it explores the silence around cow woman — her stories, her voice, her participation in language. While the images evoke gaps, spaces, silence, exile and loss, the overwhelming import is of presence becoming absence. Ur-woman (original woman)
is a mirage
a reflection of who we are
as she teeters on the edge
of the visible like a reflection
in a lake disappearing
('what her mother says about ur-woman')
In a beautifully imagined poem that gathers eastern and western mythology, a cow 'looks down the throat of her child' to see inside a fertile universe, 'cows feeding calves the milk / spilling around the calves' mouths'. Within this eden a snake on a tree morphs into a cow, just as woman has been construed as tempter, 'the dividing line between them blurred'. There is, nonetheless, an insistence that survives:
the mothers are trying hard to contain their children
but what can you do when the world is held
in an open mouth?
('what her mother says about ur-woman')
String three, 'what the lovers say', conjures love in all its breadth and intensity, in poetry, body and mind, the last of these so often denied to women. In a poem that is almost an anthem to sisterhood, the one cow becomes 'eine Frau' (one woman): 'go out into the world of cow / sing sing into night for we are eine Frau' ('what we sing in one voice'). The poetry in this section is often lyrical and intense.
In the final, short string, 'what Queenie says about the philosophy cow', Queenie celebrates the cow and poet:
you have become one of those fist-raisers
a troublemaker in the bleachers  you write poems
thrilling to a music that lifts you daily celebrating
unbelievable truths halleluiah alleluia they cry
('what Queenie sings to us')
Hawthorne carries her erudition lightly into poems that are playful, wise and provocative. Her evocation of the milk cow next door as the cosmic creator, woman, queen, philosopher, lover and thinker communicates with immediacy and vigour. By book's end, we have traversed a world of mythology, place and story, all emanating from the single figure, cow.
Cow
Susan Hawthorne
Spinifex Press, 2011
166 pages, $24.95

Posted on February 4, 2012 by verityla in Verity La Reviews
Review by Robyn Cadwallader
The Abbotsford Mysteries is Patricia Sykes' third poetry collection. A surprising title, perhaps, for a book about the girls who were cared for at the Abbotsford Convent in Melbourne, home for orphans, migrants, and the 'wayward', between 1927 and the early 1970s. But it is, indeed, a book of mysteries.
Organised around the divine mysteries of the Catholic rosary, the eleven poems in each of five sections echo the eleven beads of the rosary and its prayers, symbol and reality for the structure of the convent day. With each bead and poem we hear more than prayers — we hear the fleeting voices of women, once girls there, who speak in brief moments of memory and revelation. The collection is at once thematic and varied, historical and immediate, structured and resistant.
Sykes, once a resident of the orphanage herself, arranged reunions at the convent where she spoke to over seventy women who once lived there. Place has a power over memory, but the memories seem elusive: in 'Architecture' the women 'wander like the bewildered' to find the years they 'buried' behind the walls,
still present in the faces
which are not our faces
who trail us like the ghosts
of unfinished things.
They tell their stories against a sense of distance; truth is 'as difficult to prove as differing histories'. Time and space, voice and recollection, weave together to give us glimpses, evocations, touches of people and their life behind the doors.
On first reading, I felt that the poems were so allusive and elusive that there was not enough concrete detail for me to engage with the place and the girls, now women, who speak in the poems. But the concrete is definitely there — the laundry where the 'wayward' girls worked, the river that runs nearby, the blood of menstruation, the baths taken wearing cotton robes, the cloak room, even the neon light of the Skipping Girl vinegar factory nearby — but each one shimmers and blurs with attachments, accretions, mystery.
In many poems, the physical is complicated by the religious and spiritual that pervaded every aspect of the girls' daily routine. 'Bloodline' juxtaposes Christian imagery with the physical experiences of the pubescent girls in three simple questions. Are the 'Holy Mothers' all virgins? That is 'a red line / that must not be crossed'. In the blood of their own menstruation, can the girls identify with the blood of Christ?
How can it be wicked
to hold that women and girls
are true sufferers of blood?
It is not physicality alone, but the female body and it insistent presence that is spurned and isolated to spirituality:
some of us know, have felt,
the agony of bringing forth
from the warm taboo that bore
the holy infant     what are we to
name it if not womb?
These lines are masterful, not simply drawing together images of Christ and Mary with lived female experience but arguing back, demanding recognition.
Sykes' poems offer this over and again: glimpses, hints of a girl or a ritual, questions and confusions, set against the blindingly moving line that does not summarise or answer, but offers, as it were, a window for understanding, where contradictions sit uneasily together to reveal more to us. In 'Glass story', the girls, separated from families, are gathered into an impossible story 'As if we fit together like old shards … in a neat history of broken glass'; the nuns choose the paradox of the 'erotic distance of God' ('Conceived'); the convent, essential and life-saving shelter for many, is also 'the sanctioned care / that feeds the door with young' ('Aspect'); and 'in the humid confessional / everything is epic' where the priest's questions about sin raise unimagined horrors such as sex with an animal ('Mortal, venial'). The images are visceral, layered, illuminating.
In some moments, the girls are not so much remembered, but become clearly heard and seen; they are vividly present to us. In 'Visitation of sweetness' the girls develop crushes on the retreat priests and
rush into the cloakroom
and jabber among the coats
then go out and be saintly again.
In an achingly poignant Gloria, one of the five final poems in the rosary divisions of the collection, the sensual breaks through, weaves in and out of the words of liturgy. The voices (and girls) 'shiver' in church, long to dance, for then
our blood would warm
us     Lord O Lord
we're hivey-jive girls
rock'n'roll girls (we
keep your picture next
to Elvis) Kyrie eleison
Those last two words (meaning 'O Lord, have mercy') suggest a confession of sorts, submitting to the spiritual framework, but also a call to God for understanding, for finally, it is Elvis who takes the primary place and Christ who is next to him. In 'Iambic pentameter', the metre of poetry ('I hide my poems like hoarded love') is insistent: 'We are children of rhythm as well as of God'. Such poems, for me, are vital, showing the resistant energy and life of female desire.
More generally, the voices remember the past. They emerge from the shadows, speak a line or two, the seed of a story, then disappear again; they are, by turns, angry, sad, broken, grateful, humorous, playful and wise. In each is the potential for recovering the ghosts of so many faces and in places, it seems that the voice, usually formatted in italics, almost demands it:
that thing who married my father
put me in the orphanage
for a virginity test
we can tell she is innocent
by the way shame strips her
naked     by the guilt
she calls love-wishing
all I ever wanted
was someone to love me
the walls such bad lovers    holding
her for years in their cold stone crush  ('Deadly endings')
The unfinished, the remembered, the haunted, the differing — these are the qualities of the collection, though there were times when I wanted the mist of allusion to clear more often.  The poems ask for time and careful reading, for 'sitting with' and listening. The life of the girls and the women they became deserve such accomplished recognition.
The Abbottsford Mysteries
Patricia Sykes
Spinifex Press 2012
95 pages, $24.95