Posted on September 19, 2017 by Verity La in Verity La Reviews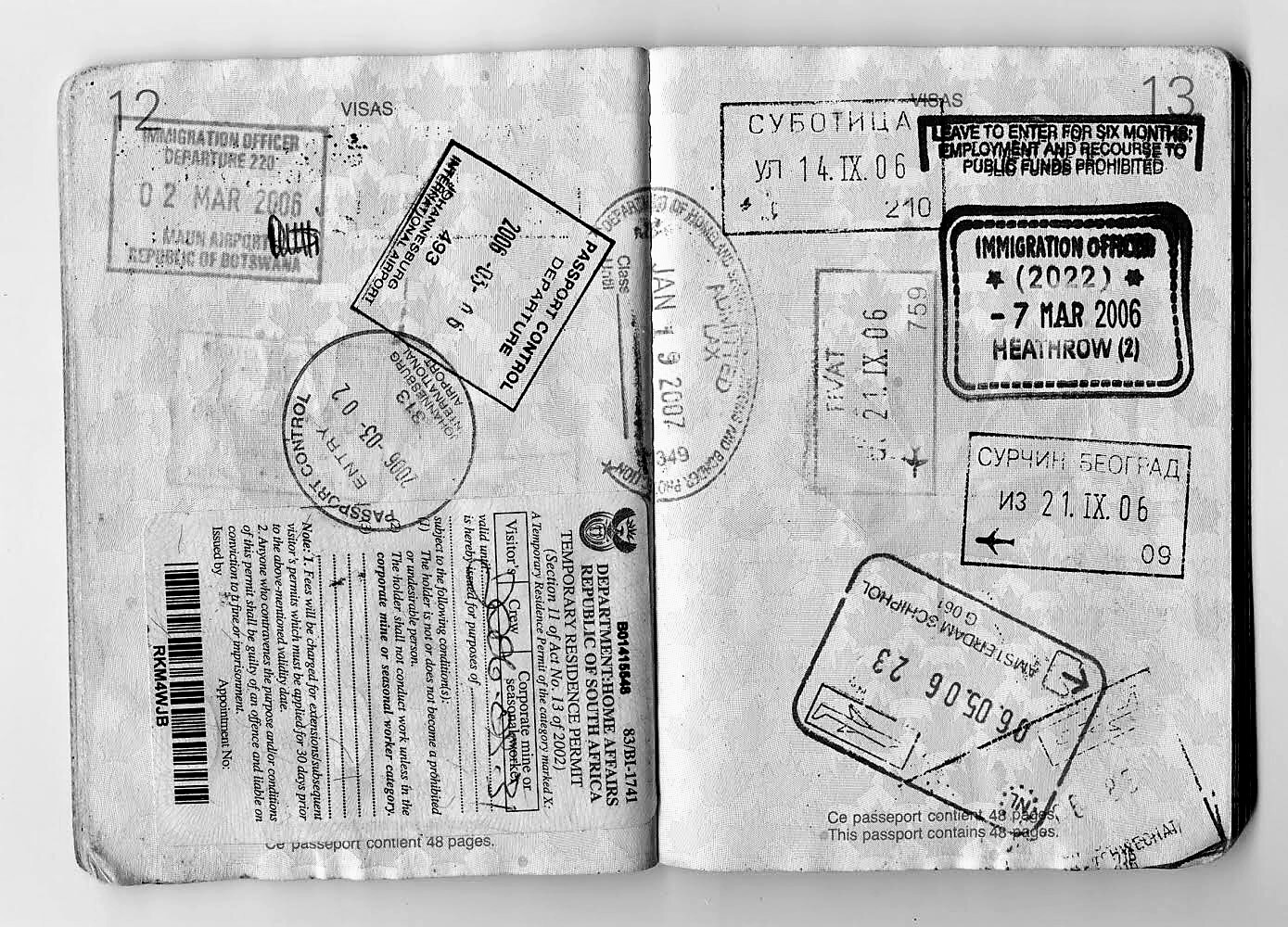 Review by David Thomas Henry Wright
Edited by Robyn Cadwallader
Roanna Gonsalves' The Permanent Resident and Anthony Macris' Inexperience and other stories are both short(er) story collections. Both were published in 2016 by University of Western Australia Publishing. Both explore contemporary definitions of Australian-ness and all that does (and does not) entail. Both highlight the importance and necessity for the short(er) story form as a requisite cultural space to reconfigure and reimagine the kaleidoscopic possibilities of Australian reality and fiction.
Australian permanent residents are holders of a P.R. visa who may remain in the country indefinitely, but are not citizens. Such status is the circumstance (or goal) of the numerous Sydney Goan Catholics of Gonsalves' collection, The Permanent Resident. These characters include: a recent divorcee who has a boozy night out; a medical receptionist who debates taking the blame for a doctor's mistake, and a woman who struggles to find Sichuan peppercorns at a local shopping centre on Easter morning. To summarise these stories is to reduce them to a list of everyday events mixed with a few scandalous headlines. Yet Gonsalves has an incredible ability to make these seemingly mundane actions utterly surprising: not only her protagonists' choices, but the moral judgement she bestows upon them.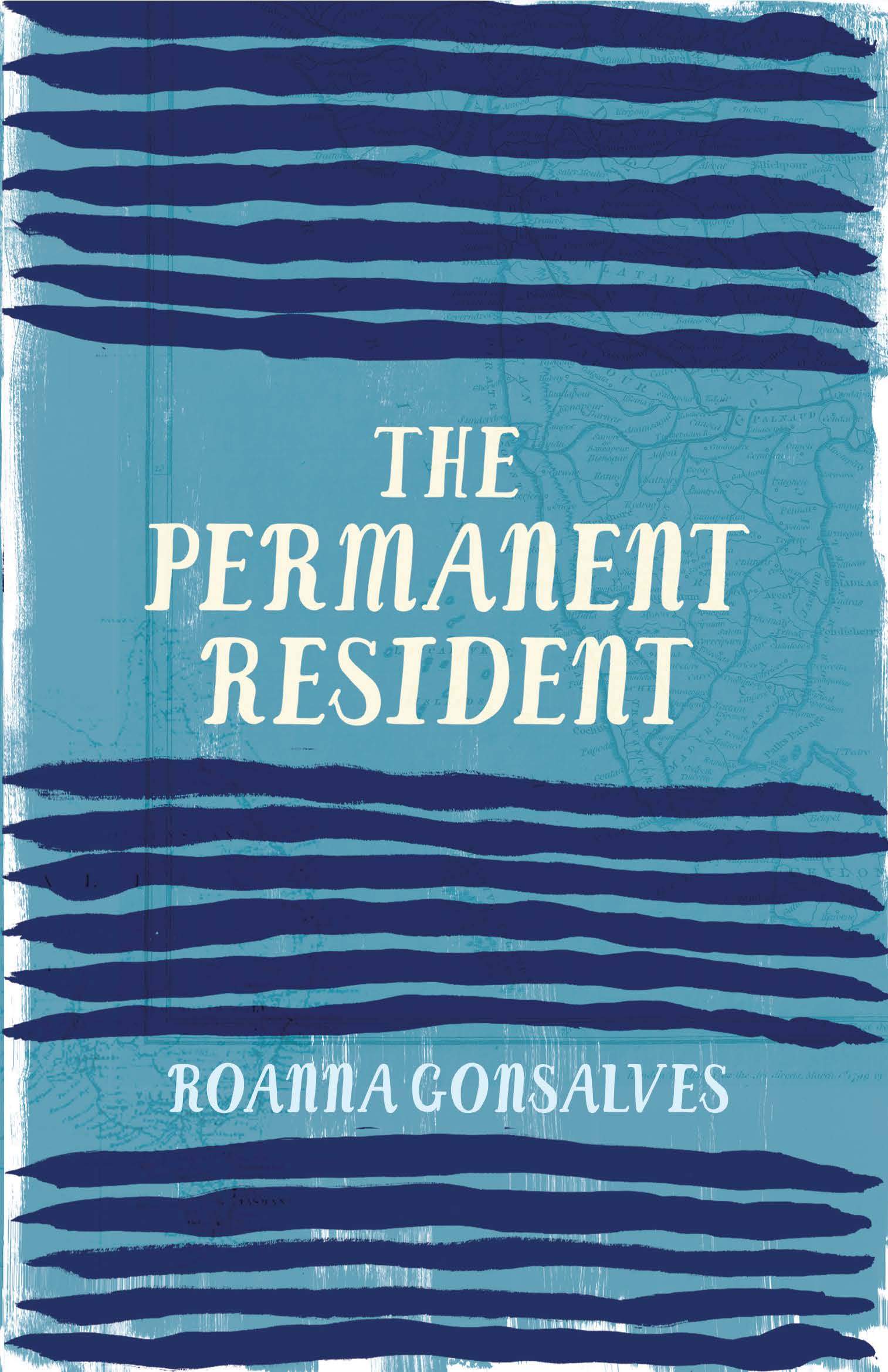 'Curry Muncher 2.0', for example, details the events surrounding Vincent, an international student from Bombay who is brutally beaten at a train station. Beyond the cruelty and kinesis of the violence, it is the perspective and eventual epiphanies of the narrator (also an international student, a co-worker in the same Indian restaurant who lives in the same Sydney suburb) that inflict the deepest impression. Reflecting on Vincent's physical and verbal abuse, the narrator undermines the insult 'curry muncher', noting: 'The way I understood it, curry, being a liquid, could be eaten with rice or one could even drink it as one did rasam and even sambhar. But there was no way one could munch curry as if it were a biscuit.' (59) Later, when attempting to find a police station to report the crime, the injured Vincent refuses to let her walk home. The narrator notes: 'I could not argue with the chivalry of a victim'. (62) Such narratorial wisdom, the delivery of which fluctuates between humourous and heart-breaking, pervades all stories in the collection, conferring them with aching poignancy. Tragicomic observations mixed with the occasional impressionistic metaphor illumine her characters' entire souls. In 'CIA (Australia)', for example, the narrator describes the Aussie accent 'like a waterfall, unable to be captured as it rushed over a rocky precipice'. (93) On occasion, this combination of specific detail, confident minimal action, intimate perspective, defamiliarised locale, and a penchant for the mot juste matches Alice Munro at her best.
'The Teller in the Tale' depicts the difficulty (literally and figuratively) for immigrants to comprehend and incorporate the narratives of their parents. The story echoes (or rather, is a variation on) the events in Nam Le's Love and Honour and Pity and Pride and Compassion and Sacrifice (2012).[1] The collection also includes notable experiments. 'Christmas 2012', for example, is a wry portrait of an Australian-Indian family sitting down to an 'Australian' Christmas dinner. 'First Person', a piece of flash fiction, scrambles text from randomly selected tourist websites providing information about Indigenous culture. The result is an effective meditation on the fogginess of contemporary understanding of Indigenous communities.
For the most part, however, Gonsalves' collection opts for realism (in the Chekhovian sense of the word), and in this regard The Permanent Resident is a resounding success. In Two Directions for the Novel, Zadie Smith writes:
In healthy times, we cut multiple roads, allowing for the possibility of a Jean Genet as surely as a Graham Greene. These aren't particularly healthy times. A breed of lyrical realism has had the freedom of the highway for some time now, with most other exits blocked.[2]
Like most of Gonsalves' collection, Macris' Inexperience and other stories begins with a similar approach towards lyrical realist narrative, but mid-way abandons these conventions.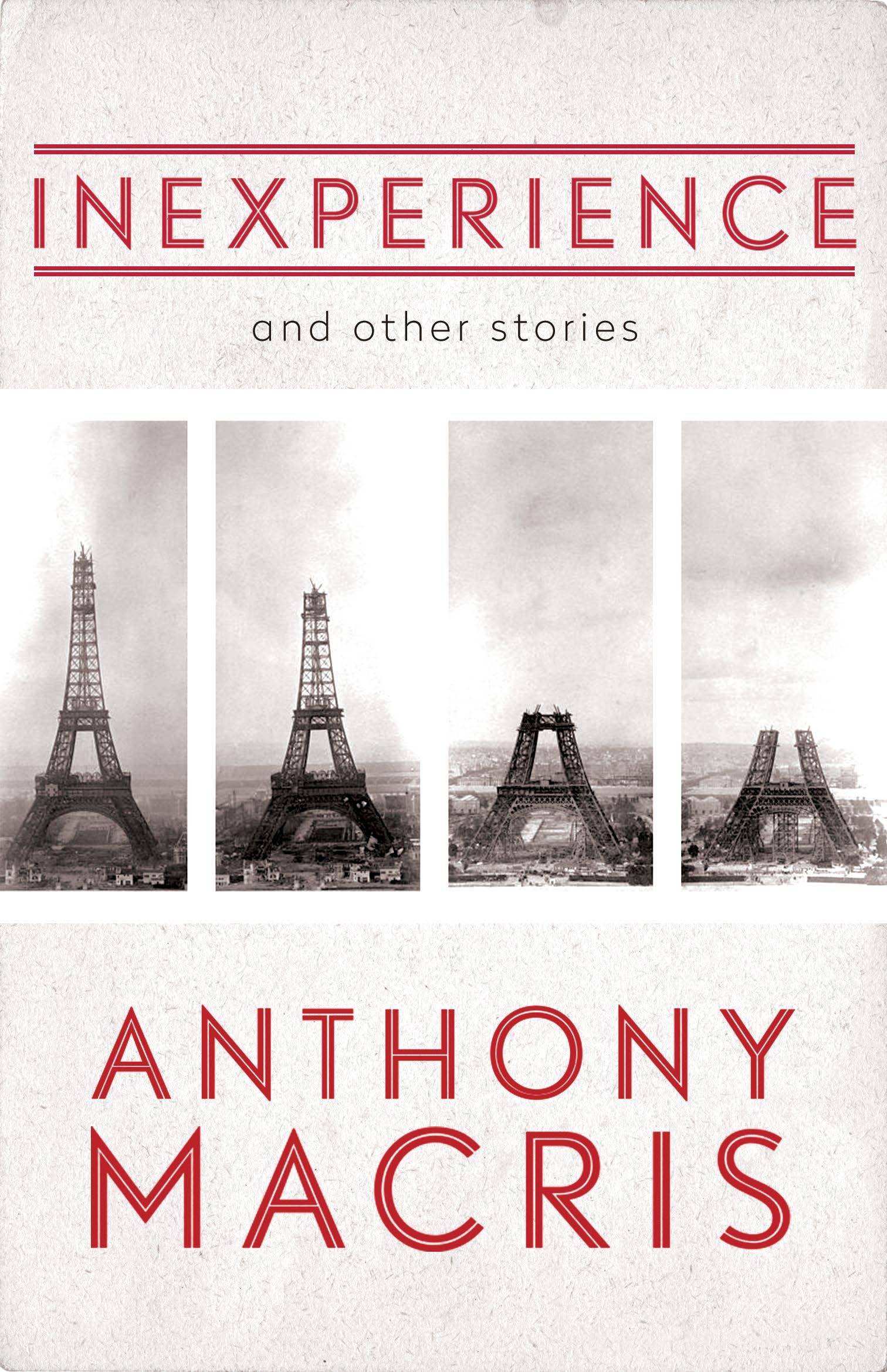 This is a curious work that defies typical classification. The first half of the book, titled 'Inexperience', depicts the relationship struggles of a middle-class Australian couple as they attempt to travel through Europe. The second half, titled 'Quiet Achievers', is broken into three 'other' stories. The first, 'Nest Egg', details with great pedantry and relentlessness the narrator's plan to save (or hoard) money. The second, 'Triumph of the Will', follows a shopkeeper's struggles as a recently erected mall steals his customers and devours his profits. The final story, 'The Quiet Achiever', depicts the visits to a clinic where the narrator's cousin has been driven to a nervous breakdown by the failure of his business.
The acknowledgements page reveals that the text has been assembled from works written and published in various journals (Southerly, Australian Writing Now, Antipodes, etc.) over the course of several years. The novella 'Inexperience' convenes three short stories: 'The Ham Museum', 'Cloudscape with Cassette Tape and Duracells', and 'Sydney-Madrid'. While at times the bricolage is noticeable, the novella follows the conventions of traditional realism. An Australian couple go to Spain (via Aeroporto Leonardo da Vinci) and then Paris. Upon arrival, the narrator delights at the stylish Italian toilets, relishing his ability to piss in and on style. But European tourism, like his relationship and ironic sense of humour, fails to deliver. On the level of drama (and indeed, on the level of travelogue), the work is satisfying enough. But when contrasted with the accompanying short story cycle, the first section takes on a deeper sadness. The magic of Inexperience and other stories lies in its wider construction and contrasts.
Towards the end of 'Inexperience', the narrator writes: 'you didn't have to work so hard to be middle class in Australia. Being middle class in Europe looked like a real chore, with bad weather to boot'. (107) In a traditional novel, this would be the end of the first act of a romantic tale or a potent educational moment in the development of a Bildungsroman. In 'Inexperience', however, the story simply ends with a bittersweet tierce de Picardie as the narrator recalls happier moments from his failed relationship. In the stories that follow, romance as well as classical notions of 'character' are abandoned. Inexperience and other stories describes itself as 'a novella and accompanying story cycle'. Certainly, the works that follow 'Inexperience' provide accompaniment, or perhaps counter-melodies, to the initial refrain. The voice that emerges, constructing the hypothetical 'nest egg', can barely be regarded as 'fiction'; it is reminiscent of the paragraphless prose of Thomas Bernhard or William Gaddis's posthumously published Agapē Agape (2002), an extended bombast of stream-of-consciousness that depicts 'the collapse of everything, of meaning, of language, of values, of art, disorder and dislocation wherever you look'.[3] One even wonders if the protagonist of 'Inexperience' is still narrating. Is he also the subject of 'The Quiet Achiever'? Or does the text simply have an evolving style and force of its own?
'Triumph of the Will' differs again, depicting a down-on-his-luck character, similar to Bellow's Tommy Wilhelm in Seize the Day, [4] though the beauty of the character seems absent. As Bellow's novella (and indeed, The Permanent Resident) shows, the classical conventions of literary realism still have much to offer. The 'Quiet Achievers' half of Inexperience and other stories, however, is decidedly not romantic, thus setting up contrasts within the work as a whole, making it all the more tragic.
While The Permanent Resident displays the power of lyrical realism as a mode to depict Australian reality, Inexperience and other stories hints at new perspectives for the literary form. In addition, the daring combination of tradition and experimentation displayed in both collections emphasises the extent to which the short story form is taking the forefront in leading Australian literary culture.

[1] Nam Le, The Boat. Alfred A. Knopf: New York, 2008.
[2] Zadie Smith, Changing My Mind. Hamish Hamilton: London, 2009, 71.
[3] William Gaddis, Agapē Agape. Viking Penguin: New York, 2002, p 2.
[4] Saul Bellow, Seize the Day. Viking: New York, 1956.
The Permanent Resident
Roanna Gonsalves
UWAP, 2016
280 pages, $24.99
Inexperience and other stories
Anthony Macris
UWAP, 2016
230 pages, $24.99
____________________________________________________________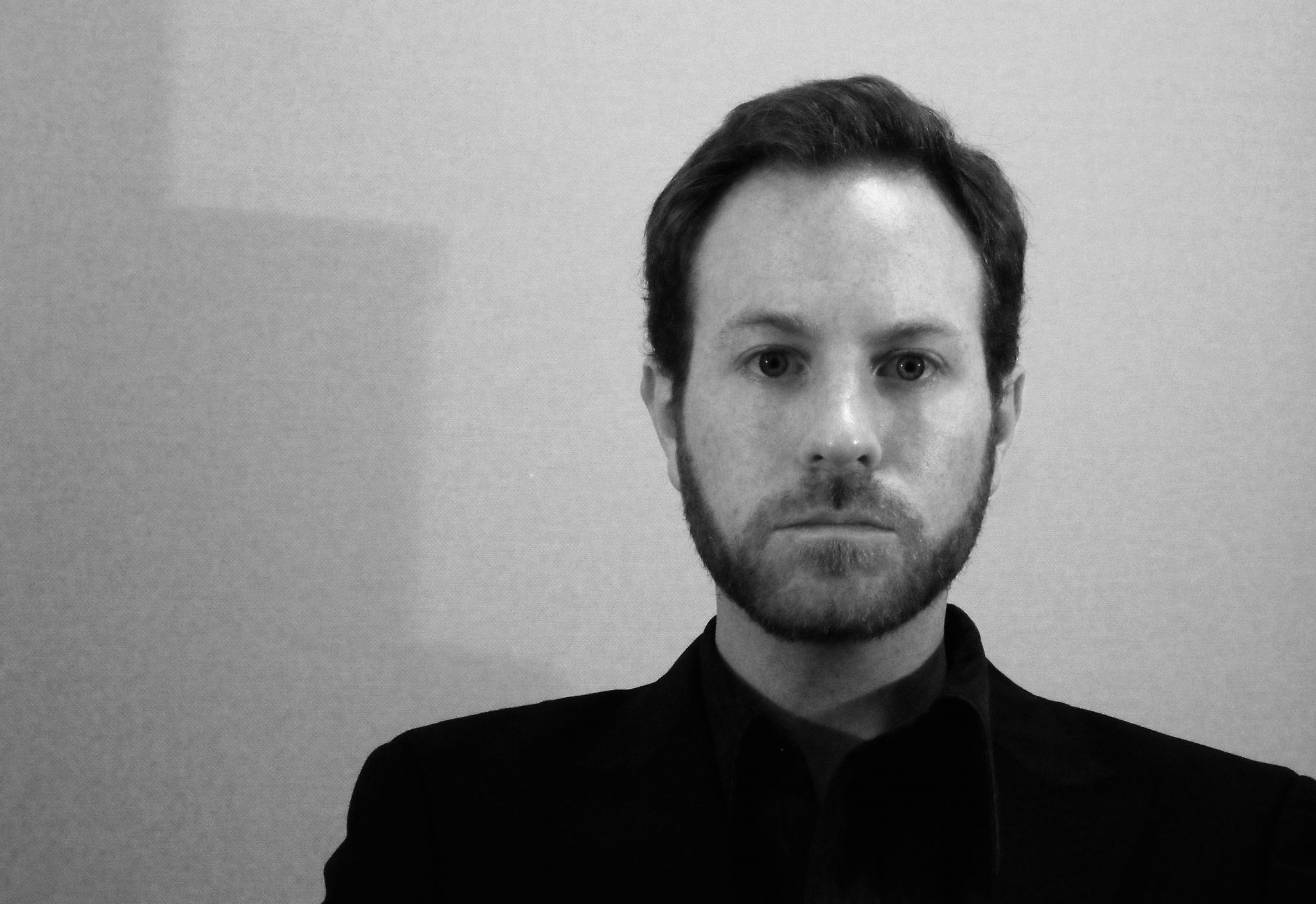 David Thomas Henry Wright has been published in Southerly and Seizure. Recently, he was shortlisted for the Queensland Literary Awards inaugural Digital Literature Award. He was also shortlisted for the T.A.G. Hungerford Award, the Viva La Novella Award, and the Overland VU Short Story Prize. He has a Masters from The University of Edinburgh and has lectured at China's top university, Tsinghua, where he developed courses in Creative Writing and Australian Literature. He co-edited Westerly: New Creative and is currently a PhD candidate at Murdoch. Find more from David at his website.
Posted on March 14, 2017 by Verity La in Lighthouse Yarns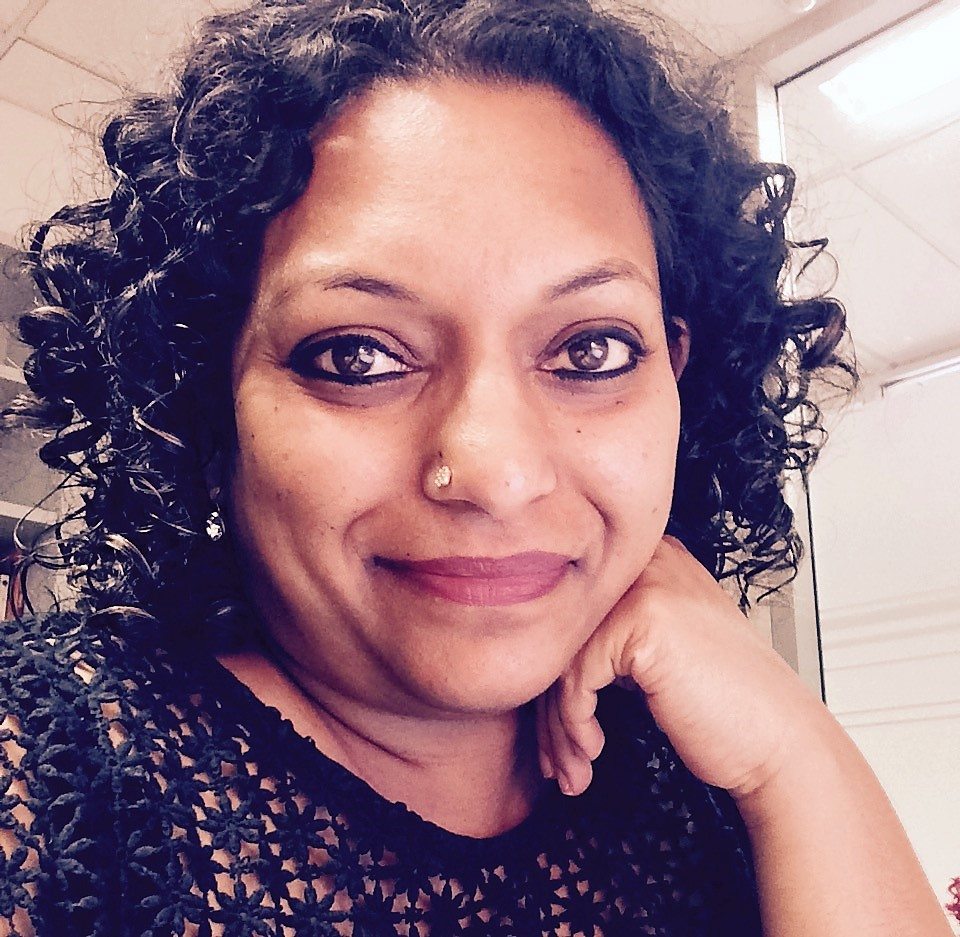 Roanna Gonsalves is the author of The Permanent Resident (UWAP, 2016) a collection of short fiction exploring how the newly arrived find their place in a new land. Her series of radio documentaries, On the tip of a billion tongues (commissioned and broadcast by Earshot, ABC RN) is an acerbic socio-political portrayal of contemporary India through the mouths of its multilingual writers. Gonsalves has a PhD from the University of New South Wales and is a recipient of the Prime Minister's Australia Asia Endeavour Award. She is also co-founder and co-editor of Southern Crossings, a writers' collective aiming to re-imagine Australia, South Asia, and the world, through the lens of South Asian bodies and minds. Acclaimed novelist Michelle De Krester has said that 'The Permanent Resident is a brilliant fashioning of newness in the Australian literary landscape'. We speak to Gonsalves about this 'fashioning of newness' in her work, and discuss why readers from such a broad range of backgrounds have connected so strongly with it.
Interviewer: Stephen Samuel
INTERVIEWER
Congratulations on The Permanent Resident.  I was struck by the individual power of each of the stories. Can you describe the reaction readers have had? You recently were at a writer's festival in India — was their reaction different, considering many of these stories, indeed most, concern recent arrivals to Sydney?
GONSALVES
Thank you so much. This is such a lovely question to begin with. It cuts to what I was attempting to do, which is to try and make every story strong and different from the others in form, not just in theme. I think the shape of a story is crucial to the way it is received. So thank you for picking that up. I feel humbled by the reception of this book here in Australia and also at the Goa Arts and Literature Festival in December 2016, where I was invited to launch the book at the inauguration of the festival. I thought only a few readers would connect with these stories, as they are quite strongly marked by a specificity of ethnicity and place, and even of religious background. They're quite niche, I thought. However, I've had such wonderful feedback from readers of all ethnicities and backgrounds. What readers have been telling me is that they connect with the 'humanity' in the stories, the pace, the playful use of language. This is from Australians, Indians, people I don't know. Yes, it's true many of the stories concern recent arrivals to Sydney. Yet these stories seem to have struck a chord because I think they attempt to touch upon the condition of being an outsider apprehending the strange, the unfamiliar, whether it be as an outsider to a place, or to a community, or to a culture, or even to a new way of being within oneself.
INTERVIEWER
I think the 'humanity' that has connected readers to the stories is the spotlight, often an intense spotlight, on the plight of individuals. Your characters often find themselves picking up the pieces of a life that they had not thought possible. Is there an overarching purpose in this portrayal? Does it enable your characters to connect to their new lives in ways that privilege can't?
GONSALVES
Yes, that's a good observation. I didn't set out with an overarching purpose except to start with language, have a play with the English language, and through that to chronicle the lives of Indian Australians at the coalface. I think though that there seems to be some themes that emerge, of precarity and also of trying to fit in. Most of the stories began with interesting clusters of words in my head and on the page, rather than with characters or image. But because of who I am, the multiple concerns I have that are shaped by the various markers of identity that I hold within me — as we all do —these concerns permeated my word clusters as they developed into sentences and stories, as happens with anyone who creates something. So yes, the characters do seem to be picking up the pieces of a life all the time, and just when they think the floor is clear, something else breaks again.
I was hoping to avoid neat resolutions, although at one stage I felt most of the stories were so sad, I needed to have one with a happy ending, and so I wrote 'Cutting Corners'. In the first draft of that story, the couple live happily ever after. But that was a bit too unrealistic and neat for me. So I decided to rewild it and write the current ending which I think is much more effervescent.
If I may, I would also like to say that I locate my work within many traditions, one of them being that of South Asian literature in Australia. I'm not the first and won't be the last person of South Asian heritage to get published in Australia. I'm proud to belong to such a fine tradition of Australian literature, with shining stars, very accomplished writers, especially Michelle De Kretser, whose work has been a huge influence on my work. I think my small contribution is to write about the lives of people at the coalface in contemporary urban Australia, those with little privilege, the people who work in restaurants and petrol stations, the international students, who are are highly visible especially in contemporary urban Australian life, but not very visible in contemporary Australian literature. As we know, Australian literature, indeed the arts in Australia, the way Australia imagines itself, is so white that it's blinding, in more ways than one. And since I believe in the power and importance of self-representation I felt I needed to write about people like me, not in an autobiographical way but in a way that says 'we are here too, this is how we resist and we co-opt, these are some flashes of our existence'.
INTERVIEWER
There is a beautiful line in the story 'CIA (Australia)' that encapsulates the 'flashes' each of these stories gives the reader: 'I did truly understand how the ground wobbles when you first arrive here and only begins to steady itself when you have wobbled with it for a while and then learned to secure it with the toil of your own hands and the untwisting of your own tongue.' As I read these stories I felt my world (and my perception of my Australia) wobble as if this was not the place of my birth. And that is the great achievement of this collection, allowing the privileged to empathise with those 'at the coalface'. Was it hard to achieve this freshness in each story?
GONSALVES
Thank you, I'm so happy that you connected with these stories in this way. Yes, the work of fiction is the work of building empathy sometimes. I'm glad that this collection demonstrates that it gestures towards that aim. To be honest, I tried not to second guess what readers would think of it, and I wrote each story for myself first. I had these gloriously perfect ideas in my head, but when I tried to render them on the page, the struggle for me was to keep coming up with fresh ways to express what I was trying to say. Language is important to me. Yes themes and characters and story and structure are important of course. But for me it all starts with a ludic approach to language. The language is the story, in many ways, for me.
INTERVIEWER
You have a character quote from the poet A. K. Ramanunjan 'that a story is cathartic for the teller in the tale'. Does this apply also to the teller of the tale? Is this the same thing as 'untwisting'?
GONSALVES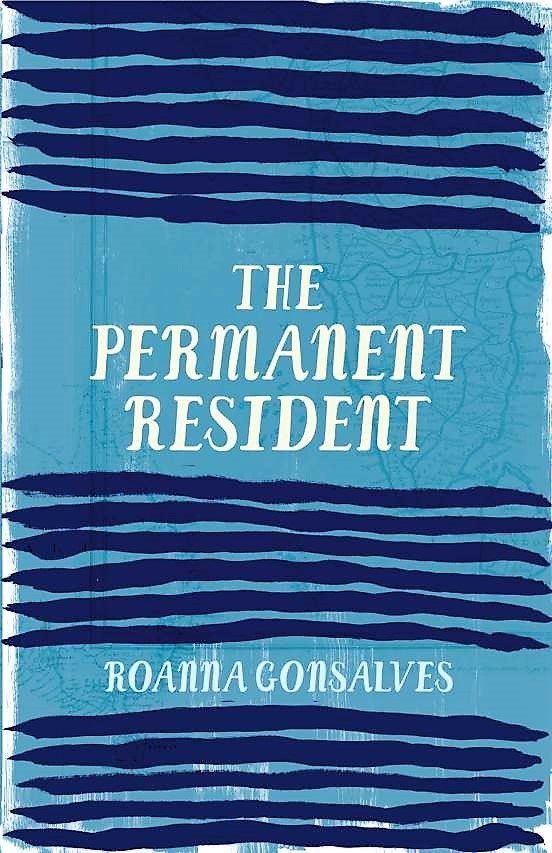 Yes very much so. Writing, creating something out of one's imagination is always cathartic for the writer or creator, at least this has been my experience. In fact, my first novel (unpublished) began as therapy while I was an international student here in Australia, but then quickly leaped into fiction. Yes, I think what I meant by 'untwisting' was the process by which we learn to fit in, and attempt to make our tongues, our bodies, our ways of thinking fit into mainstream spaces so we can achieve some degree of comfort, however fleeting or even chimerical it may be.
This quote is so interesting for me, not just for what it means but also because of who wrote it. As has happened for many readers of the late A.K.Ramanujan — the brilliant genius of a writer-translator-archeologist of stories — I felt his extraordinary work leap off the page into my head. I wanted to share this, and pay homage to his work in my own work. I wanted to also pay homage to the work of Eunice De Souza, Chekhov, Michelle De Kretser, and other writers whose work had influenced me.
Yes of course, like most students of English Literature, I cannot deny the percolation of Chaucer, Wordsworth, the many big names (usually White male) that make up the English-American literary canon, into my brain. But I also wanted to lean on a different canon. I wanted to invoke, to harness the incantations of different literary voices that ring pure and true and mellifluously for me and for millions of others on this planet. I also think that readers, of all colours and proclivities and inclinations, welcome fresh voices and fresh reverences, rather than paying respects to the same saints all the time, however holy they may be.
INTERVIEWER
There is a lovely story located almost in the centre of this collection that is different to all the others. However, in the first story 'Full Face', the character finds an Aboriginal shell midden, calling it 'the ancient compost of lives lived before the land was fleshed with whiteness…' For your characters (and for you), it seems important to acknowledge 'the weight of this country'. As your characters learn to live in Australia, there is a constant recognition that for the Indigenous communities, there is a need for them to 'untwist' the new landscape in which they find themselves.
GONSALVES
Ah! I'm so glad you mentioned this. This story is incoherent in terms of time, space, plot etc. I tried to make something that resonated with my own ignorance in relation to Indigenous communities when I first got here over 18 years ago. Instead of a neatly plotted story with characters and scenes, I chose to rely on rhythm, repetition, and yes, vestiges of past memories, to make this story. I still call it a story, and I'm glad you do to, because it does tell a tale, however discordant and incomprehensible it may be. At another level I think that my writing this story is also an attempt to wash one's dirty linen in public, a different kind of untwisting, one that demands an active engagement with history, and recognition of one's own part in ongoing oppression. Like many, I feel that as immigrants to this country, we are complicit in the continuing oppression of Indigenous communities. Our wilful ignorance about, and incomprehension of this continent's history, further implicates us in the awful treatment of Indigenous people. As the great, former Australian Prime Minister Paul Keating once said to a racist caller on radio, 'Well, if you are sitting on the title of any block of land in New South Wales you can bet an Aboriginal person at some stage was dispossessed of it'. I was trying to render some of this complication and entanglement onto the page. It is a concern that I am trying to address in my own life and through my work. So it was important for me to leave these buoys, such as the Aboriginal shell midden, positioned throughout this collection, even if only for myself, to navigate a way towards an ethical, decolonised relationship with Indigenous communities. This may be seen as utopic and maybe not enough, or maybe just an empty gesture. But for me, it was important to do.
INTERVIEWER
I don't think anyone could read it as an empty gesture. In fact, the power of these stories makes the relationship — anyone's relationship — to this country something that needs reassessment. With that in mind, is there a significance for you between the traditional binary of 'citizen' and 'permanent resident'?
GONSALVES
This is such a good question. I think both of those labels can have a lot of emotional significance or they may be seen in a more pragmatic way, as enablers of hassle-free travel, something that is the privilege of White nations, to be kept out of reach of the brown hordes of South Asia. When you move from tourist or temporary resident status to that of 'permanent resident', it is a movement that is enabled by immense privilege. If you can afford the fees to apply for permanent residency then you are already amongst the 'haves', who have left the 'have-nots' biting the dust, at least in relation to a country like India.  This new legal status generates a sense of relief within the body, as if the see-saw you are on, that has been making you nauseous, has finally been stabilised. Now they can't kick you out on a whim, or not too easily at least.
Moving from 'permanent resident' status to that of 'citizen' can be a difficult decision because it can feel like you are shamelessly stripping away your history, the skin your country gave you. There is that gulp of guilt at willingly abandoning the country of your birth for another country. There is also that sense of sweet deliverance from the hardship of life in the homeland.  But there is also huge responsibility that comes with that label of citizen. There are legal obligations of course. There are also moral obligations to uphold the democratic values that attracted us to the new country in the first place.
This means understanding that we are the beneficiaries of the trauma of colonisation, and also the beneficiaries of the struggle of the thousands of other citizens, of activists, who have made the good aspects of Australia as good as they are. This means being aware of the blood on the ground, which has now turned into buildable square metres that can be bought off a plan. Sometimes it's hard to think through this when, as first generation immigrants, we are worried about how to pay the rent and put food on the plate. But we must, otherwise we just become one more photocopying machine replicating inequality and oppression.
In writing this book, I wanted to dream-catch these modes of acceptance, resistance, and subversion, on the hard factory floor of immigrant life. These things are crucial, vital to our sense of self and the way we enact our old Indianness, as well as our new Australianness. But they don't really get talked about much amidst all the trade agreements, cricket statistics, and Bollywood-yoga-tantra holy trinity of the India-Australia industrial complex. I hope readers find within these pages, an enchanting forest-full of such stories.
The Permanent Resident can be purchase from UWAP
____________________________________________________________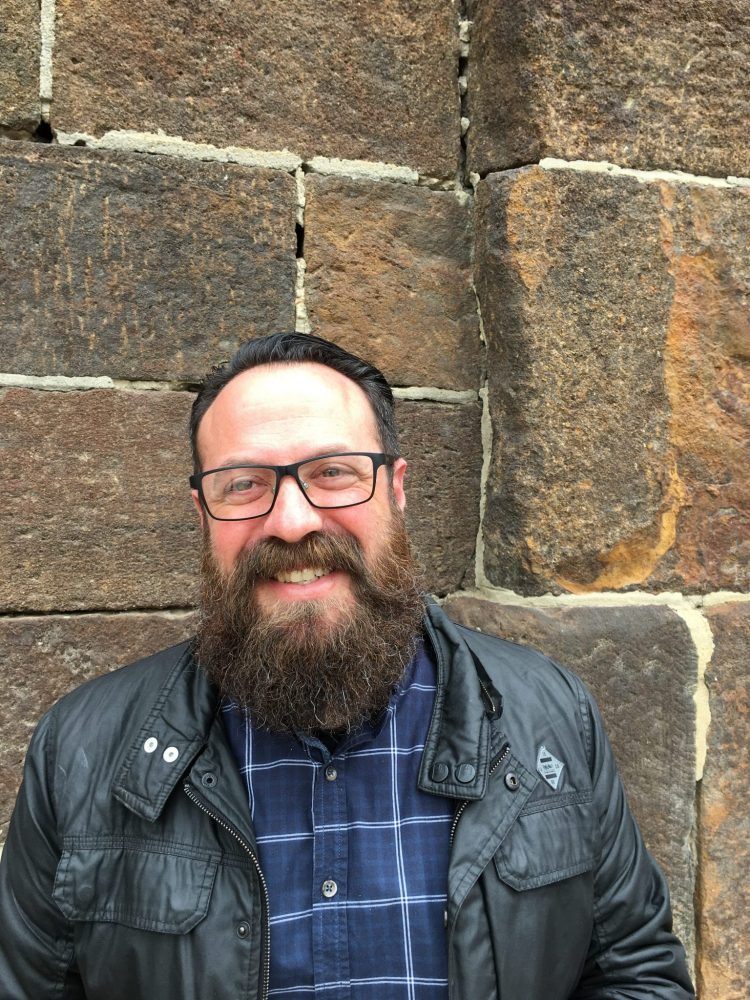 Stephen Samuel's first novel, Strange Eventful History, won the Varuna Fiction Award and was shortlisted for the Victorian Premier's Literary Awards for an Unpublished Manuscript. His short fiction has appeared in Tincture, SoftCopy and Dark Edifice.