Posted on March 3, 2017 by Alice Allan in Verity La Poetry Podcast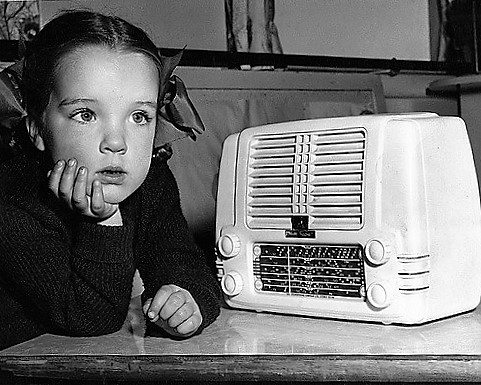 If you're thinking birds, trees and butterflies, take a seat.
Join Anne Elvey and Phillip Hall as they pick their way through defining ecopoetry (vs 'nature poetry'), looking at the work of the praise poem and the lament, and wondering what it all means for the work poets do away from the page.
To get deeper into the discussion check out Harriet Tarlo's editorial for the latest edition of Plumwood Mountain, Robin Cadwallader's review of John Kinsella's The Vision of Error: A Sextet of Activist Poems, and grab yourself a copy of Bonny Cassidy's Final Theory (Giramondo, 2014).
Podcast: Play in new window | Download
Subscribe: iTunes | Android | RSS
Missed our earlier episodes?
Listen here
!
____________________________________________________________

Anne Elvey is managing editor of Plumwood Mountain: An Australian Journal of Ecopoetry and Ecopoetics. Her recent publications include: Kin (2014), shortlisted for the Kenneth Slessor Poetry Prize, and This flesh that you know (2015), international winner of the Overleaf Chapbook Manuscript Award. White on White is forthcoming from Cordite Books in 2018. Anne holds honorary appointments at University of Divinity and Monash University.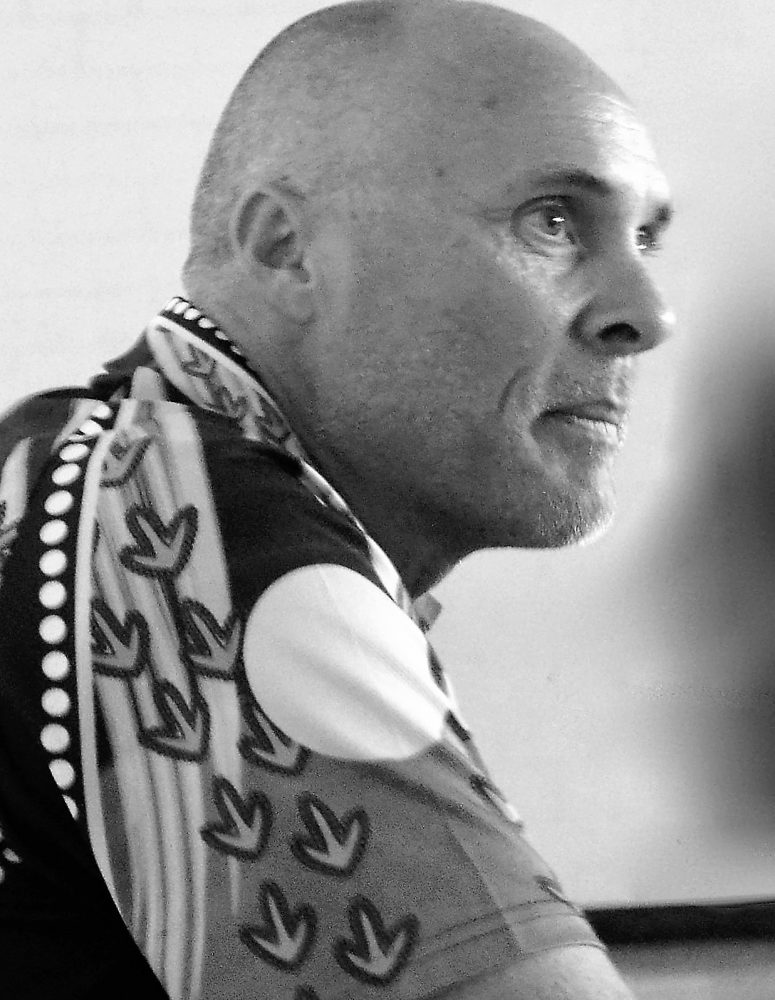 Phillip Hall is a poet, reviewer and essayist working as an editor with Verity La's Emerging Indigenous Writers Project and as a poetry reader at Overland. From 2011 to 2015 he lived in the Gulf of Carpentaria where he ran sport and camp programs designed to re-engage and foster emotional resilience, cooperative group learning and safe decision-making. In 2014 he published Sweetened in Coals. In 2015 he published Diwurruwurru, a book of his collaborations with the Borroloola Poetry Club. He is currently working on a collection of place-based poetry called Fume. This project celebrates First Australians in the Northern Territory's Gulf of Carpentaria. Phillip now lives in Melbourne's Sunshine (western suburbs) where he is a very passionate member of the Western Bulldogs Football Club.
Alice Allan's poetry has been published in previous issues of Verity La as well as in Cordite, Rabbit and Australian Book Review. She is the creator and convenor of the Verity La Poetry Podcast and produces her own weekly podcast, Poetry Says.
Posted on October 21, 2016 by Verity La in Verity La Poetry Podcast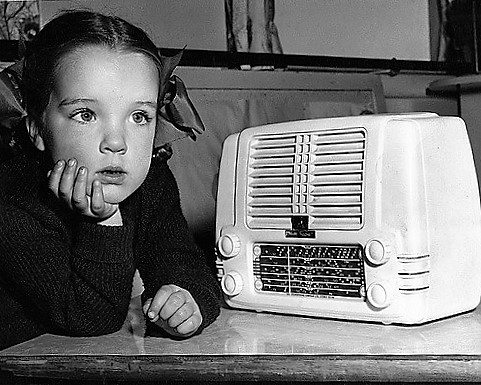 This month we're celebrating the work of Ben Frater with Tim Heffernan and Alise Blayney.
To kick off, Tim shares his plans for the upcoming Mad Poets Workshop, Panel and Performances, inspired by Ben's own original ideas and experiences. Then we question the romanticisation of the mad poet vs the unromantic reality, and talk about what it takes to reshape pain and trauma into something that might actually move an audience.
We hear Ben perform 'The Argument' (watch Ben in action here), while Alise talks about its creation and Tim discusses how hearing the poem affected him. Finally, Tim reads and discusses his own mad poem, 'Reasonable Delusions of a Religious Nature'.
Podcast: Play in new window | Download
Subscribe: iTunes | Android | RSS
Missed our earlier episodes?
Listen here!
To purchase Ben Frater's collection, 6am in the Universe, visit Grand Parade Poets.
And if you loved the music check out Alise's Mad Poets Playlist.
____________________________________________________________
Alice Allan's poetry has been published in previous issues of Verity La as well as in Cordite, Rabbit and Australian Book Review. She is the creator and convenor of the Verity La Poetry Podcast, as well as producing her own weekly podcast, Poetry Says.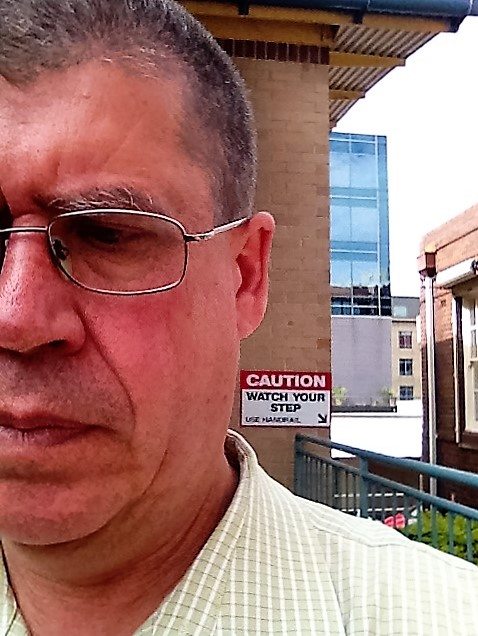 Tim Heffernan lives in Wollongong. He was born in Hay, on the banks of the Murrumbidgee and after spending most of his life swimming upstream, has mysteriously ended up on the coast.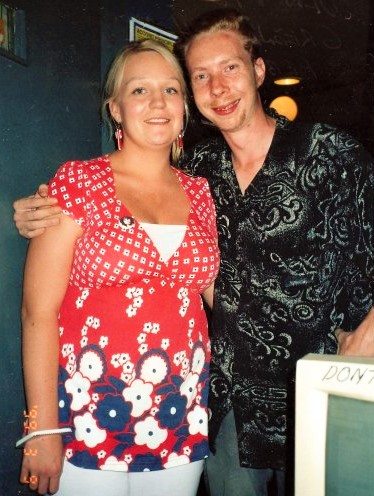 Alise Blayney is a poet and peer worker. She was the key to YEK's semordnilap and Ben's favourite Yakkity Yak. Glimpse her through 11:11, where there awaits a synchronistic soundtrack.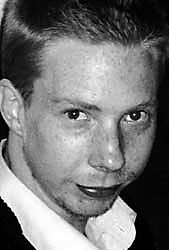 Benjamin  Frater
(27 February 1979 – 4 July 2007) was a talented and original poet who after many years suffering from schizophrenia died at 28. Pretty much unknown to the wider poetry community, his only publication was Bughouse Meat (2003), a chapbook. At the time of his death he was working on Preyed Hotel, a fragmentary epic centred on the Green Acre Tavern (where his father is licensee) but which also grew out of the joys and sufferings which marked so much of Ben's life. From the age of 19 he kept returning to the Faculty of Creative Arts, University of Wollongong, where he was about a semester away from finishing his degree. (Having him on campus for nine years was like having a permanent Writer in Residence!)
Three things dominated Ben's life: poetry, his illness and the devotion between him, his family and friends. Of course schizophrenia could make him a very demanding person at times (though the greatest demands were alas on Ben) but he was also extremely giving. As a friend and as a poet he was not a snob, and although his work was high powered and erudite, to the point of appearing elitist to some, this was a man who loved the work of Nick Cave and The Doors, who could surprise everyone by bursting into Country and Western numbers, and who loved playing the pokies at the Illawarra Leagues Club accompanied by a schooner of Guinness. He could use the world 'yes!' in conversation with great force, with his other aural trademark being a good natured giggle.
With the exception of the great Francis Webb it is not in an Australian poet's job description that they be rhapsodic, surreal and visionary. Well this is where Ben came in and even went one better, creating 'visions' out of Campbelltown (his home town) Greenacre and Wollongong, with acres of his imagination populated by amongst other beings threatening minatours and scorpions, true, but above all by life affirming yaks. (For whatever reason he called himself the Catholic Yak, whilst this writer was the Protestant Elk!) At times Ben's poetry may have been large, unwieldy and frequently nightmarish but with his extraordinary humour to back proceedings they were always written for an audience's enjoyment. Anyone who heard him at his best (his joint book launch with fellow poet Rob Wilson or his recent, and last, recital at the Five Islands Brewery) will attest to this, though the power of his performance was such that like Hendrix at Woodstock he had to go last, no one could follow Ben.
His close friend Habib Zeitouneh tells how at Airds High School Ben was part of an 'arty' group which was respected because of their ability at winning debating competitions and academic prizes. In year 12 he organized a reading in the Matador Room at his father's Golf View Hotel, Guilford with over one hundred hearing him read his own work, with his grandmother Florence Bond as special guest. Habib describes Florence was Ben's first 'go to person' in poetry. Ten years later it was Ben who had this role, however briefly, among many younger writers of Wollongong. Earlier with Rob Wilson, Tim Cahill and Ben Michell he had formed the Syntactical Activists, a group dedicated to poetry and undergrad goodtimes. With Rob he instituted 'shoot outs' marathon phone calls where each bombarded the other with words, phrases and indeed poems. Ben, although forced by his illness to so often operate on his own was still a very loyal colleague to all.
Ben's love of poetry started with such adolescent staples as Pound, Eliot, Baudelaire, Rimbaud, and the Beats. This expanded to include the Russian Futurists (who helped him find new verse directions) Francis Webb (whom he felt was Australia's greatest poet) and the problematic Antonin Artaud (who could cause him great suffering). His great love was Allen Ginsberg, about whom and whose work Ben probably knew more than anyone in the country. Even better Ben's Ginsberg was not that tiresome beatnik/hippy media construct but the serious, well educated poet who saw himself in a tradition extending back to Walt Whitman, William Blake, John Milton and Edmond Spencer. This was a club that at no matter how junior a level Ben wished to join. I once called him at the Greenacre Tavern, as basic a pub as any in southwest Sydney, and there he was in the bar reading Spencer's The Fairy Queen! It was out of such (seeming) incongruities that much of his verse was assembled.
Ben's illness combined with a quite strong reserve meant he never appeared throughout Australia on any reading or festival circuit. Nor did he submit many poems to journals. Outside of Wollongong he once read in the open section at Melbourne's John Barleycorn Hotel and last September in Campbelltown at Mad Pride an event centred around artists and writers suffering similarly to Ben who wished to show that psychotic afflictions didn't invalidate what they produced. His success there was a great fillip to Ben and this plus the love of his fiancée poet Alise Blayney and the friendship of many Wollongong writers helped in the promise of greater things. Only hours before his death all were discussing an appearance at the forthcoming Newcastle Young Writer's Festival.
Like similar ambitious poets (Fernando Pessoa, Thomas Lovell Beddoes) who died with gigantic plans less than fulfilled, Ben left boxes and notebooks of poems drafts and fragments. Will Australian literature be able to accommodate a young, near to unknown, non-careerist, yet extremely prolific deceased poet? We hope so. Volumes are being planned. He is survived by his parents Howard and Denise, siblings Mathew, Nicole and Shane, a niece and nephews, Alise and many friends.
(Alan Wearne, in memoriam, 1998)
Posted on September 24, 2016 by Verity La in Verity La Poetry Podcast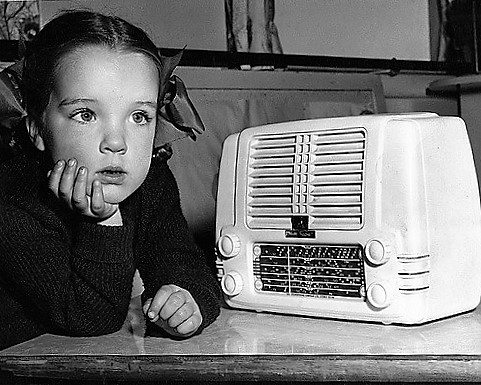 Alice and Michele get straight into it with Canberra-based poet PS Cottier. Does entering and judging literary competitions put you on a special level of Dante's Inferno? Is there a hierarchy of poets and poetry? And why do so many poets succumb to writing 'misty cow poetry'?
Penelope reads her poem from Plumwood Mountain, Reading the Frog Economy, along with Denise Levertov's To Live in the Mercy of God, and her own poem published on Verity La, All the blond Jesuses. We end with a recommendation for Samuel Wagan-Watson's Smoke Encrypted Whispers, and grapple with a definition of speculative poetry (and whether snobbery exists around it).
And if that ain't enough, you can go here to enjoy more of the poems and reviews Penelope has published on Verity La, plus, read a rather intriguing interview…
Podcast: Play in new window | Download
Subscribe: iTunes | Android | RSS
Missed our earlier episodes?
Listen here
!
____________________________________________________________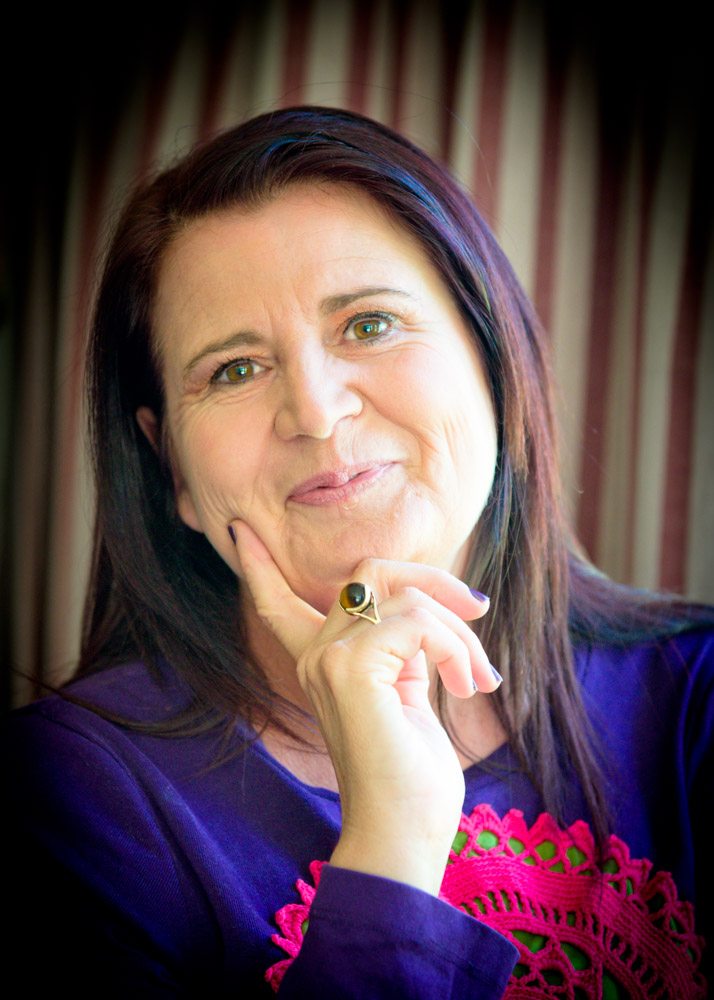 P.S. Cottier is a poet, anthologist and writer who lives in Canberra.  She wrote a PhD at ANU on animal imagery in the works of Charles Dickens, and co-edited The Stars Like Sand: Australian Speculative Poetry. Her latest publication is a chapbook called Quick Bright Things: Poems of Fantasy and Myth. Her blog as pscottier.com is updated with a new poem nearly every Tuesday, and she even reads poems in public.

Alice Allan's poetry has been published in previous issues of Verity La as well as in Cordite, Rabbit and Australian Book Review. She is the creator and convenor of the Verity La Poetry Podcast, as well as producing her own weekly podcast, Poetry Says.
Posted on August 26, 2016 by Verity La in Verity La Poetry Podcast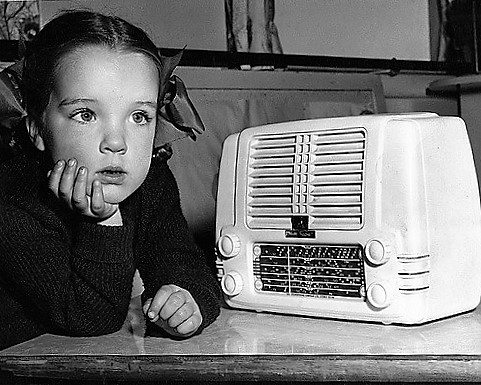 In this month's Verity La Poetry Podcast, poetry editor Robbie Coburn and Alice Allan talk with Ian McBryde about his poems 'Orchid' and 'Serpentine', his book Slivers and his upcoming new and selected collection, We the Mapless.
We also cover Ian's writing process, his influences and the subject matter he works with. When Ferlinghetti comes up, we move into a discussion of Poetry as Insurgent Art (which Alice happened to be using to prop up her laptop).
If you missed it, you can listen to our first episode here. And, if you're an iTunes fan, you can now subscribe to our latest episodes here.
Podcast: Play in new window | Download
Subscribe: iTunes | Android | RSS
____________________________________________________________
XXXXXXXX-born Australian poet Ian McBryde was born in XXXXXX in XXXX. He has had XXX poetry collections published, among them XXXXXX and XXX XXXXXXXX XXXXX, which were short-listed for the XXX XXXX XX XXX XXXX and the XXXXXXXXX XXXXXXX'X prizes. McBryde has a 'new and selected' collection, entitled XX XXX XXXXXXX, coming out later this year from Australia's XXXXXXXXXXX Press.
Posted on July 29, 2016 by Verity La in Verity La Poetry Podcast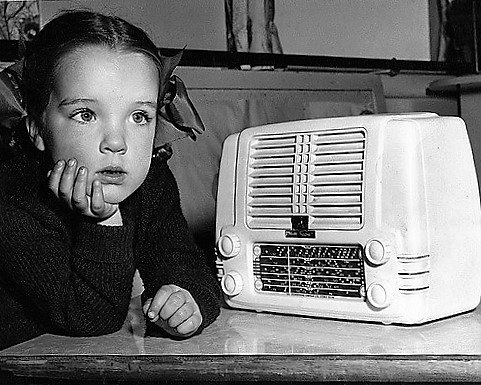 Each month, the Verity La Poetry Podcast talks with a member of our poetic community. We discuss a poem they've published in the journal, as well as hear about a poet they admire. Our interviewers are Melbourne poet Alice Allan and her faithful sidekicks, Verity La co-poetry editors, Robbie Coburn & Michele Seminara. Occasionally Alice may be joined by a mystery guest interviewer, because, hey, that's just how we roll.
In our first episode, Alice and Michele chat to poet Phillip Hall about the joys and challenges of working in a remote Indigenous community, the raucous collaborative writing process of the Borroloola Poetry Club, and the evolution of a postcolonial eco-poetics. Phillip reads from his magnificent poem, Concourse, and introduces us to one of his favourite poems, Dorothy Hewett's luminous 'Inheritance'.
Enjoy!
To download the podcast, right click here and 'save as'.
____________________________________________________________

Alice Allan's poetry has been published in previous issues of Verity La as well as in Cordite, Rabbit and Australian Book Review. She is the creator and convenor of the Verity La Poetry Podcast, as well as producing her own weekly podcast, Poetry Says.
Phillip Hall has worked for many years as a 'wilderness' expedition leader throughout NSW & Far North Queensland; but between 2011 and 2015 he worked in remote Indigenous education in Borroloola, the Gulf of Carpentaria. Phillip designs sport and Outdoor/Environmental Education programs designed to teach emotional resiliency, cooperative group learning, safe decision-making and respect for Country. He has been adopted into Gudanji family; where he is also known by the skin name of Jabala and the traditional or bush name of Gijindarraji (given to him because it was the bush name of his nana's pop); he is a member of the Rrumburriya clan; and is a Jungkayi (custodian) for Jayipa (Catfish Hole). His Mother is the emu and goanna though his nana jokes that his real Dreaming is the curlew or 'Worry Bird'.
In 2012 Phillip established Diwurruwurru (The Borroloola Poetry Club). Diwurruwurru means message stick and is used by permission of the Traditional Owners. Diwurruwurru is an Indigenous writers'/storytellers' group that meets at the local school, or at the local Warralungku Arts Centre. The club is made up of both adult and school student members and meets every Friday afternoon/evening (and sometimes on camp out bush). Diwurruwurru has established an annual poetry prize (with children's, young adult and adult sections) as part of the Borroloola Show. In 2014 the prize attracted over 70 entries; and was a glorious testament to the club's dynamism. Diwurruwurru has also collaborated with The Australian Literacy and Numeracy Foundation, since 2012, to establish an annual poetry festival in Tennant Creek; to publish member poems electronically on The Barkly Poetry Wall and in the print publication, Coming to Voice. In 2013 the Club also worked with the NT Writers' Centre to secure an Australia Council grant to host Lionel Fogarty (an award-winning Indigenous poet) and Amanda King (a digital artist) in a month long residency in Borroloola. This exciting program saw Borroloola school students writing poetry, learning to perform and then recording their efforts onto film. In 2014 twenty members from Diwurruwurru were invited to WordStorm, the NT Writers' Festival, to launch the Borroloola poetry film onto the national stage – a wonderful celebration of creativity in the Gulf.
Phillip has completed a Doctor of Creative Arts at Wollongong University where he researched Australian poetry, contemporary place theory, ecocriticism and postcolonialism. For many years Phillip has published his poetry, reviews and essays in such journals as Antipodes, Cordite Poetry Review, Meanjin, Meniscus, Plumwood Mountain, Overland, Southerly, Verity La and Westerly. He has completed a poetry manuscript about his time in the Gulf of Carpentaria called fume.
Phillip experienced some medical issues in 2015 and has now retired to Melbourne's Sunshine (western suburbs). He is a very passionate member of the Western Bulldogs Football Club. He also continues, through his writing, to honour First Nations in the Northern Territory's Gulf of Carpentaria where he has family and friends.
Phillip has published a chapbook of collaborative poetry from the Borroloola Poetry Club called Diwurruwurru: Poetry from the Gulf of Carpentaria (Blank Rune Press, 2015). His first full length poetry collection, sweetened in coals, can be purchased online from Ginninderra Press.
Posted on April 1, 2016 by Verity La in TWT (Travel Write Travel)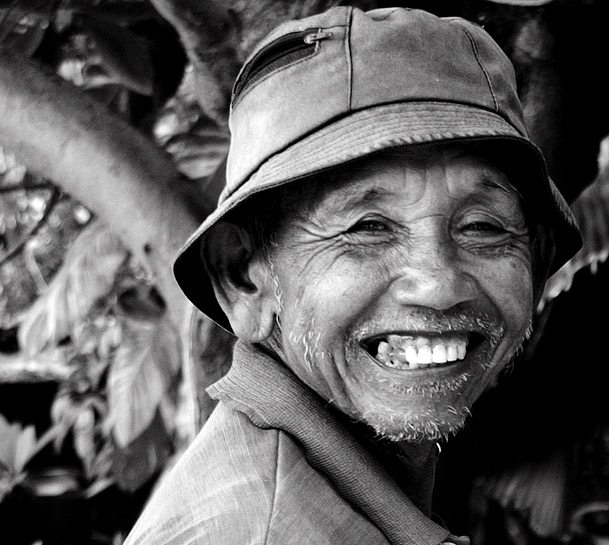 (edited by Jillian Schedneck)
Smiles, smiles—how the Balinese can project.
– John Olsen, journal entry, September 1973.
Mum hadn't left Australia in 45 years.
It took us six months to convince her that a trip to Ubud—the sedate Balinese city where yoga comes with cocktails—would be the perfect way to celebrate her 70th birthday. Her counter arguments usually had a kind of patriotic logic to them ('Why would you want to leave Australia? We've got everything we need right here!').
To be honest, there were plenty of other sedate tropical cities we could have chosen that wouldn't have involved Mum applying for a passport. But we kids knew best, and we wanted our Bali trip. After many rounds of reasoning, cajoling, and promising we would actually save money, Mum got on a plane.
From Mum's home in Canberra, a trip to Ubud involves both Sydney and Denpasar airports, the latter of which terrified her with its blunt warnings about what happens to people who break Indonesian law. She arrives somewhat shattered, but happy to be in the same place as all her kids and grandkids for the first time in years.
My mother falls squarely into the category of people who are happiest when doing. She's not a receiver of massages or a sitter and drinker of cocktails. So in many ways, a private villa staffed by people whose main job is to make guests more comfortable is her purgatory. We kids who knew best were completely aware of this fact, and completely ignored it. Maybe because we so wanted to see her relax for a few days. More likely because we wanted our Bali trip.
A seven-day family holiday is just right. Seven days factors in one to run around comparing hotel rooms, two for sightseeing, two for lounging, and two to wonder how much longer you can stand the whole thing. By day four, Mum is spending more time by the pool. On day six, as we sit down to her birthday banquet, she's all but sparkling. She smiles more than I've seen her smile in years.
'I just want to thank all my family for all their love and support,' she tells us. This woman, who only ever left Canberra when absolutely required, now has her own set of tie-dyed pants and a matching Bali t-shirt.
Then it's day eight.
Suitcases are packed and drivers booked when my brother-in-law walks into the villa's flower-filled lobby, grinning like a kid who's hidden his mum's keys. 'Looks like our flight's been cancelled,' he proclaims. We laugh. Our eyes widen.
On neighbouring East Java, restless Mount Raung is awake, sending out a plume of ash that's drifting over Denpasar airport. Flights in and out are being delayed, then delayed further, then cancelled.
Panic sets in. What about work? What about school? What about Mum? By the time we get hold of our respective airlines to ask about the next flight out, every seat back to Australia is full for a fortnight.
My younger brother and his wife start calculating how much money they'll lose if they miss two weeks of work. My older brother has his travel insurance policy in his lap and is diligently highlighting sections relevant to natural disasters. My brother-in-law continues to grin, giggling every time Raung's towering ash cloud appears on the TV.
Mum goes back to bed. Eventually, we all sleep.
In the morning, the poolside orchids are the same surreal purple they were the day before. The woman who has been silently placing offerings around the villa each morning—delicate bamboo trays filled with bright flowers, incense and other treats—completes her rounds as usual. Roosters begin their chorus. Kites appear at unlikely heights in a spotless sky.
But now we're not on holiday. We're off schedule. Stuck.
Everywhere we go, the Balinese keep smiling.
***
When I stumbled on John Olsen's collected journals, Drawn from Life, I kept re-reading his Ubud entries from 1973, wishing I could have seen the city during that time. Within five years, this Newcastle-born painter would be awarded an OBE (the Order of Australia came much later, in 2001, followed by the Archibald in 2005). But before all that, when he took this trip to Bali with his friends, it sounded like all he really wanted was a break from the Australian art scene and a few quiet G&Ts.
I'm sure Olsen wouldn't have considered himself 'stuck' in our situation. To him, this would have been more time to sketch with a sweating drink in easy reach. More time to take in the colours and details. More time to understand the people.
***
'I work in my brother's field this afternoon,' says today's taxi driver. 'Black dust all over me.'
Every day the ash cloud hovers above Denpasar, another day's worth of tourists doesn't arrive, and another day's worth stays on, increasingly grumpy and nervous about parting with their Rupiah. We hear that one Australian airline is offering free tickets to Fiji for travellers who had booked for Bali. Basically, no one wants to deal with Denpasar.
The Balinese keep smiling—'projecting,' as Olsen put it. I try to catch their faces in quieter moments to gauge whether they share our escalating panic, but the smiles are fixed. I resolve to make more of an effort with my shoddy Bahasa and to spend my remaining Rupiah in a way that seems useful.
But it's not long before Bali's many gods decide they've had enough of our panicky family, and the wind swings in our favour. Mum's flight gets out in a tiny window before the entire airport shuts down for the day, and my sister's family gets home too. Only four of us—my brother, his wife, my partner and I—end up with an uncertain wait for the next available seat.
The rest of Australia now knows about the people 'stranded in paradise', and there's reasonable outrage at our sickening luck. The four of us switch between guilty elation to tense frustration many times a day, as dodgy WiFi and dodgier airline staff thwart our attempts to book a seat home.
'What if we just get a plane to Perth and work it out from there?' my brother offers.
'Darwin's by far the closest option,' my sister-in-law counters.
'Yeah but it doesn't matter how close anything is if the airport's closed… Maybe we should look at getting a boat to…somewhere.' That was my incredibly useful suggestion.
'We just need to relax, and wait,' says my partner.
Eventually, we decide to pretend Ubud just wants us to stay.
The 2015 Mount Raung tantrum sputtered on from early July well into August. Once we got home, only six days late, I compulsively checked each airline's flight status page in a highly unscientific effort to calculate how bad things might be for the people I'd met. I now understood that peace and quiet are luxuries the Balinese save for the wet season. Half the year is given over to a cycle of entertaining, pampering, feeding and watering the tourists. I wondered about the French café owner whose Balinese wife made gado-gado so sublime it restored my faith in just about everything, the young Ubud hipsters who'd cottoned on to white tourists' love of complicated health drinks, and the woman who would station herself outside the pricey gelato shop, hand outstretched, eyes straining to meet those of the people who walked past her and her children.
Earlier in 2015, Australians had been told to '#BoycottBali' after the execution of two of the Bali Nine by firing squad. Mount Raung was the island's mid-year drama. Then, in November, another ash-spewing volcano made itself known—Lombok's Mount Rinjani cancelled its own crop of flights.
Our little part in it all felt like disaster, but the people in Ubud had a completely different interpretation. When I found Olsen's journal, I suddenly had the words for it, and saw the line connecting 1973 to 2015: 'Smiles, smiles—how the Balinese can project. A shining mirror on their faces, they align it so that it picks up the light. They can believe in your humanity, too.'
____________________________________________________________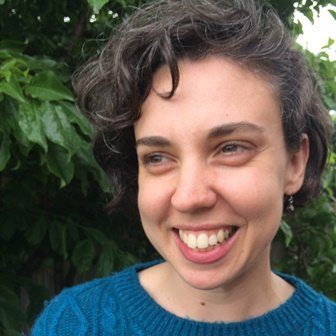 Alice Allan's poetry has appeared in Cordite, Rabbit, Plumwood Mountain and Australian Book Review. You can find more of her writing at aliceallan.net.
Posted on June 26, 2015 by Verity La in Heightened Talk
you've mellowed quite a bit
your tinsel compliment
years on
a night in the country
all grown up and accessorised
standing under a floodlight
auditioning hundreds of winged hopefuls
flinging themselves at the whitegold centre
you point to the real moon heaving
over the dark sill of the range
and I say
that's not the moon
it's too bright
too fast
that's a fire
______________________________________________________
Alice Allan's poetry has appeared in Cordite, Rabbit, Plumwood Mountain and Australian Book Review. You can find more of her writing at aliceallan.net.